This article was published on November 22, 2022 and updated on December 5, 2022
Balenciaga's recent ad campaigns were misguided and it goes without saying that Highsnobiety stands against child pornography.
Balenciaga might have left Twitter, but that hasn't stopped users of the site from dissecting the luxury brand's every move.
On November 21, June Nicole Lapine, better known as @shoe0nhead, took to Elon Musk's Twitter to imply that the luxury fashion label is conspiring to exploit children.
She begins by highlighting a few photos from Balenciaga's 2022 holiday gifting campaign, which starred child models clutching the brand's new teddy bear bags, which debuted at Balenciaga's Paris Fashion Week Spring/Summer 2023 runway presentation.
While Balenciaga's decision to place the leather-strapped toys in the hands of child models may be misguided, the isolated campaign isn't exactly indicative of a wider conspiracy.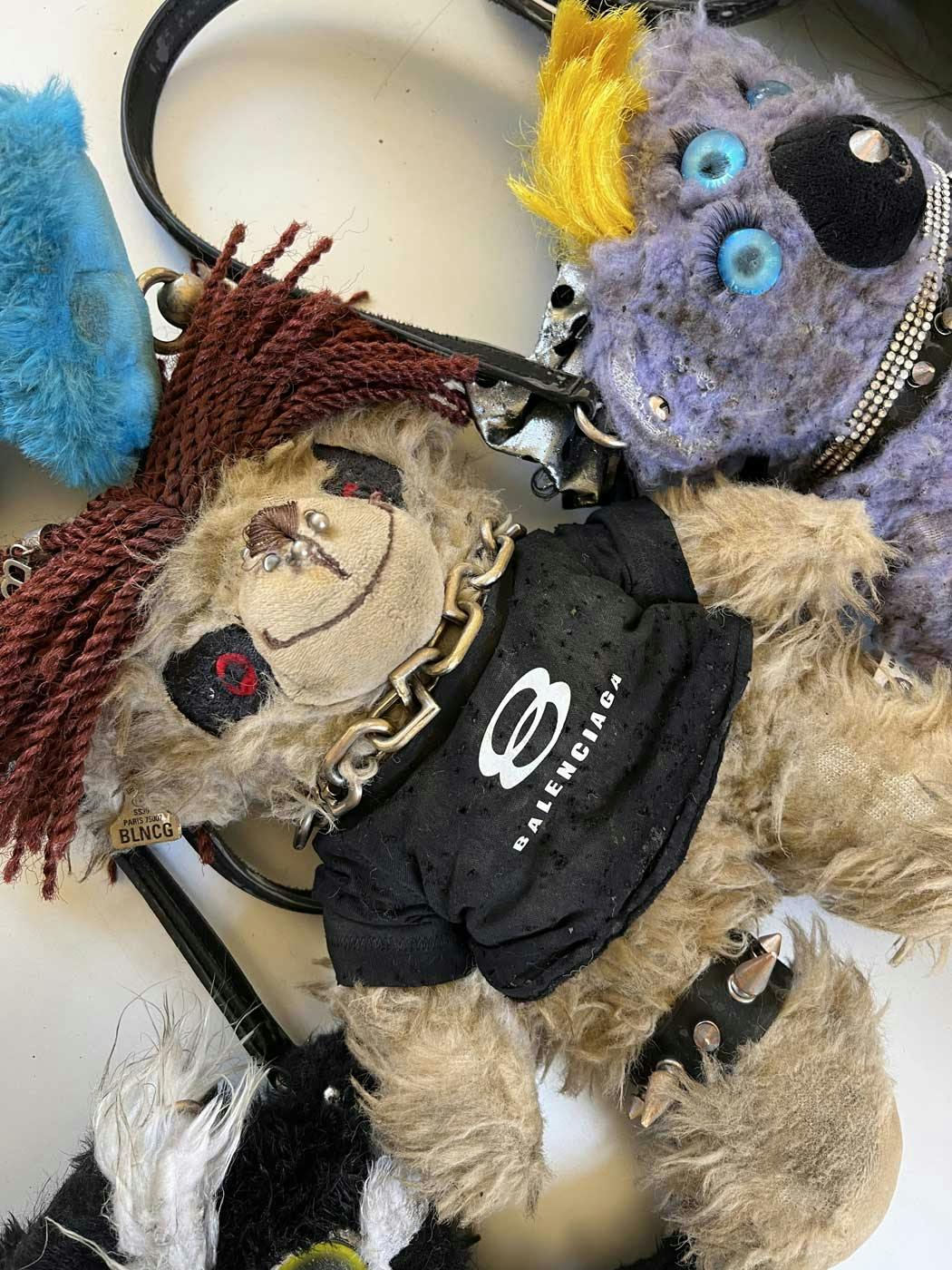 Still, Lapine builds her case by linking the images to photos from an entirely separate — again, entirely separate — campaign promoting Balenciaga's collaboration with adidas.
Said photographs feature the collaboration's Three Stripes handbag atop a pile of very official looking documents.
Upon zooming in, one of those documents is revealed to be a comment from United States v. Williams, a Supreme Court ruling that upheld the PROTECT Act, a federal law that criminalizes advertising, promoting, presenting, or distributing child pornography.
She goes on to cite Balenciaga's wiped Instagram feed as further indication of the brand's supposed guilt. Of course, anyone who follows the company knows that it periodically erases its feed and fills the blank slate with its latest drop.
Just before Lapine's conspiratorial tweets went viral, Balenciaga replenished its official Instagram with fresh imagery of its Spring 2023 Garde-Robe collection, which launched for pre-order on the morning of November 21.
Some particularly zealous conspiracy theorists began commenting on Balenciaga's latest posts with references to Lapine's initial tweets, which have since garnered tens of thousands of likes and re-tweets.
On November 22, Balenciaga turned off comments on its Instagram page and posted a Story apologizing for its holiday gifting campaign.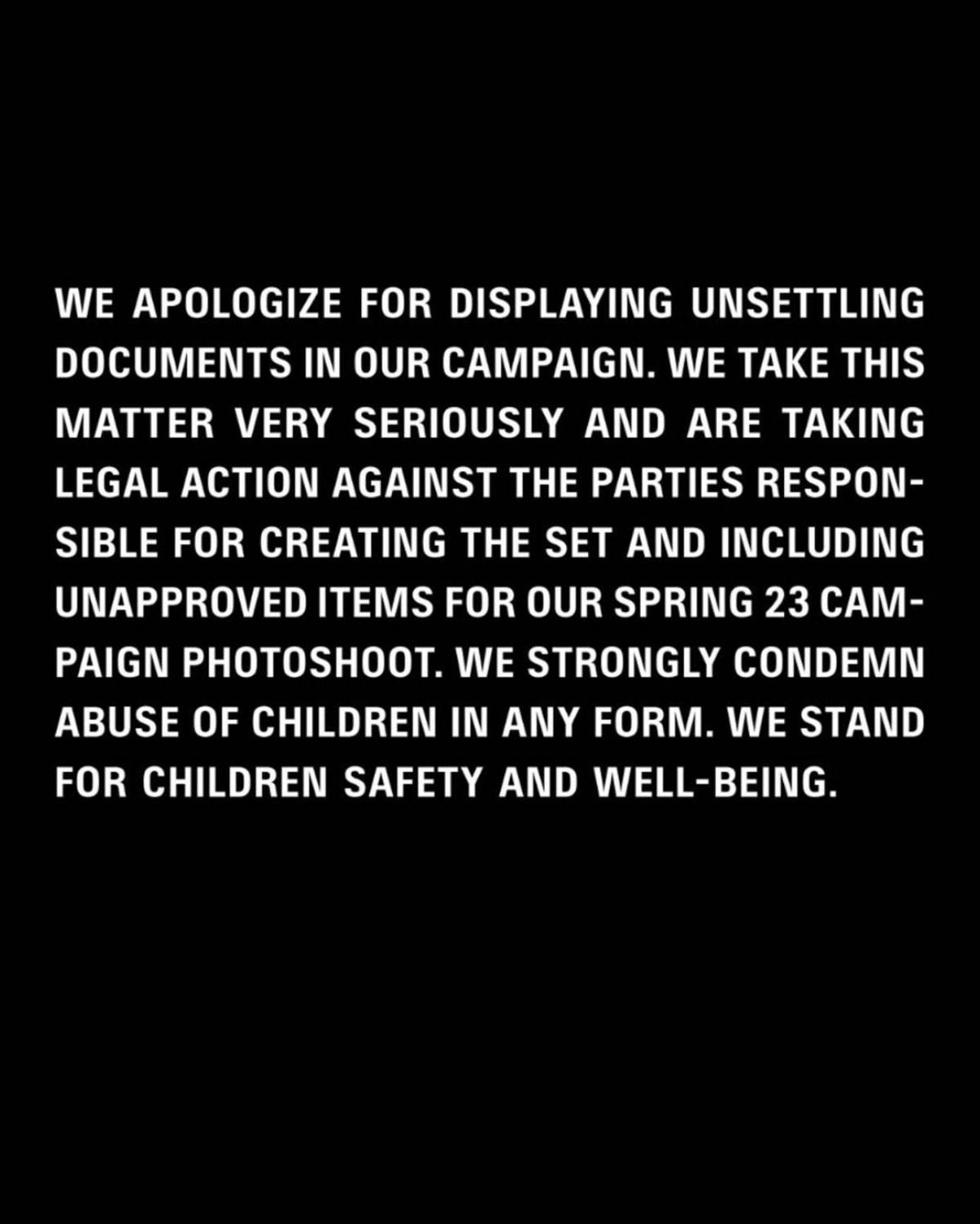 "Our plush bear bags should not have been featured with children in this campaign," the statement read. "We have immediately removed the campaign from all platforms."
Two hours later, Balenciaga posted a follow-up Story addressing those court documents peeking out from underneath the adidas bag, a swift response that has shades of the damage control from the Kanye controversy Balenciaga only just escaped a month prior.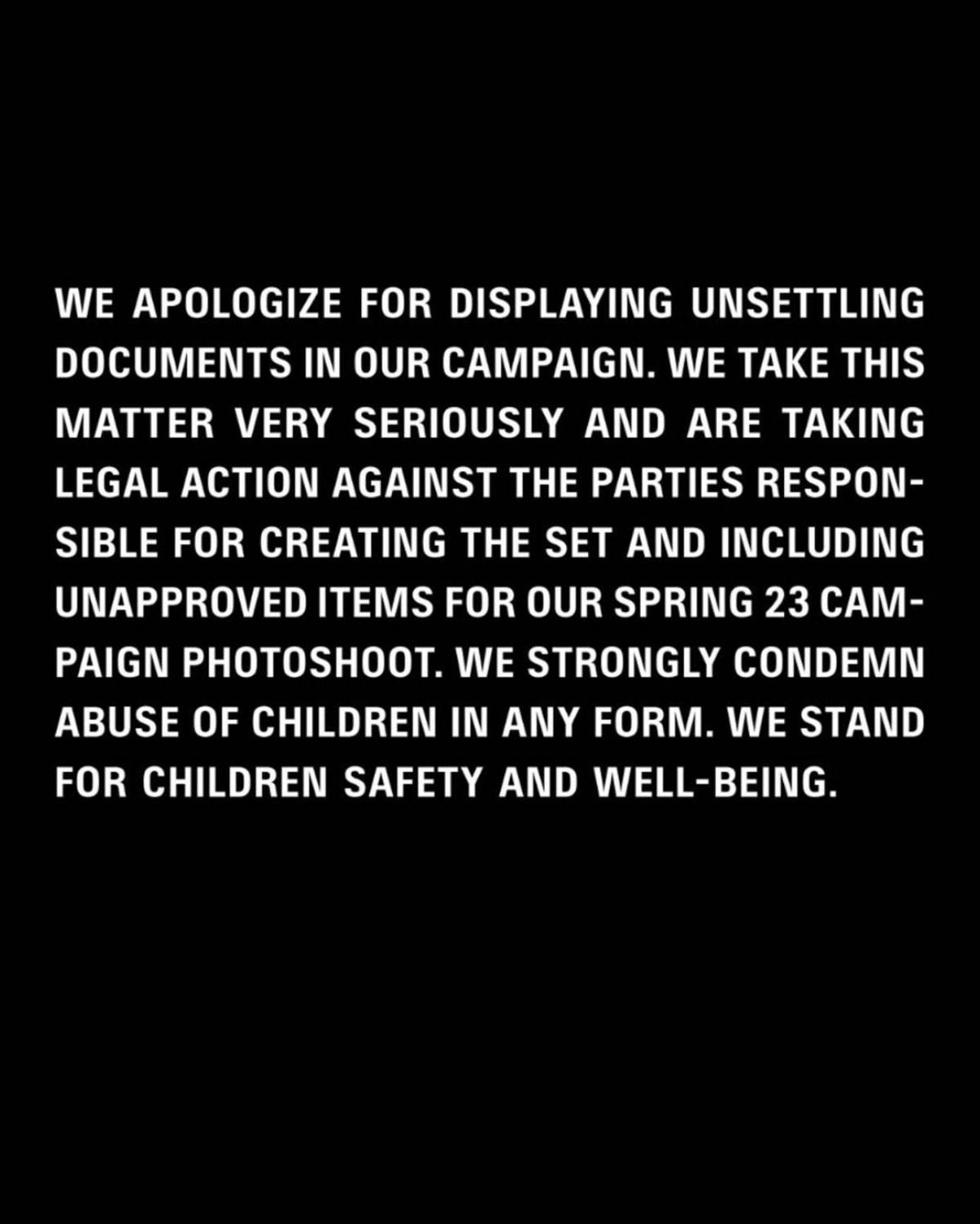 "We are taking legal action against the parties responsible for creating the set and including unapproved items for our Spring 23 campaign photoshoot," Balenciaga said. "We stand for children safety and well-being."
Balenciaga did not immediately respond to Highsnobiety's request for further comment.
On November 28, the brand came through on its promise and filed a $25 million lawsuit against production company North Six, Inc. and set designer Nicholas Des Jardins, who oversaw Balenciaga's adidas campaign (the one containing those bizarre court documents).
Balenciaga claims that the defendants "included certain documents in the campaign photographs" without authorization, leading "members of the public, including the news media" to "falsely and horrifically" associate the brand with child abuse.
Balenciaga has not taken legal action against the parties involved in the making of its holiday gifting campaign featuring child models.
The same day that Balenciaga filed its suit against North Six and Des Jardins, it released another public statement on its Instagram page.
Therein, Balenciaga reiterated its previous apologies and promised to "lay the groundwork with organizations who specialize in child protection and aims at ending child abuse and exploitation."
On December 2, Demna posted a since-deleted statement on his personal Instagram account apologizing for Balenciaga's holiday gifting campaign.
"It was inappropriate to have kids promote objects that had nothing to do with them," he wrote. "I need to learn from this, listen and engage with child protection organizations to know how I can contribute and help on this terrible subject."
Shortly after, Balenciaga sent out a statement from CEO Cédric Charbit, who took full responsibility for the controversy.
While the company is no longer pursuing legal action against North Six and Des Jardins, it will implement new internal policies to evaluate the nature of its content, "from concept to final assets, including legal, sustainability and diversity expertise."
Charbit's statement also announced a "significant fund for grants to organizations so that we can help make a difference in protecting children."
Shop our favorite products