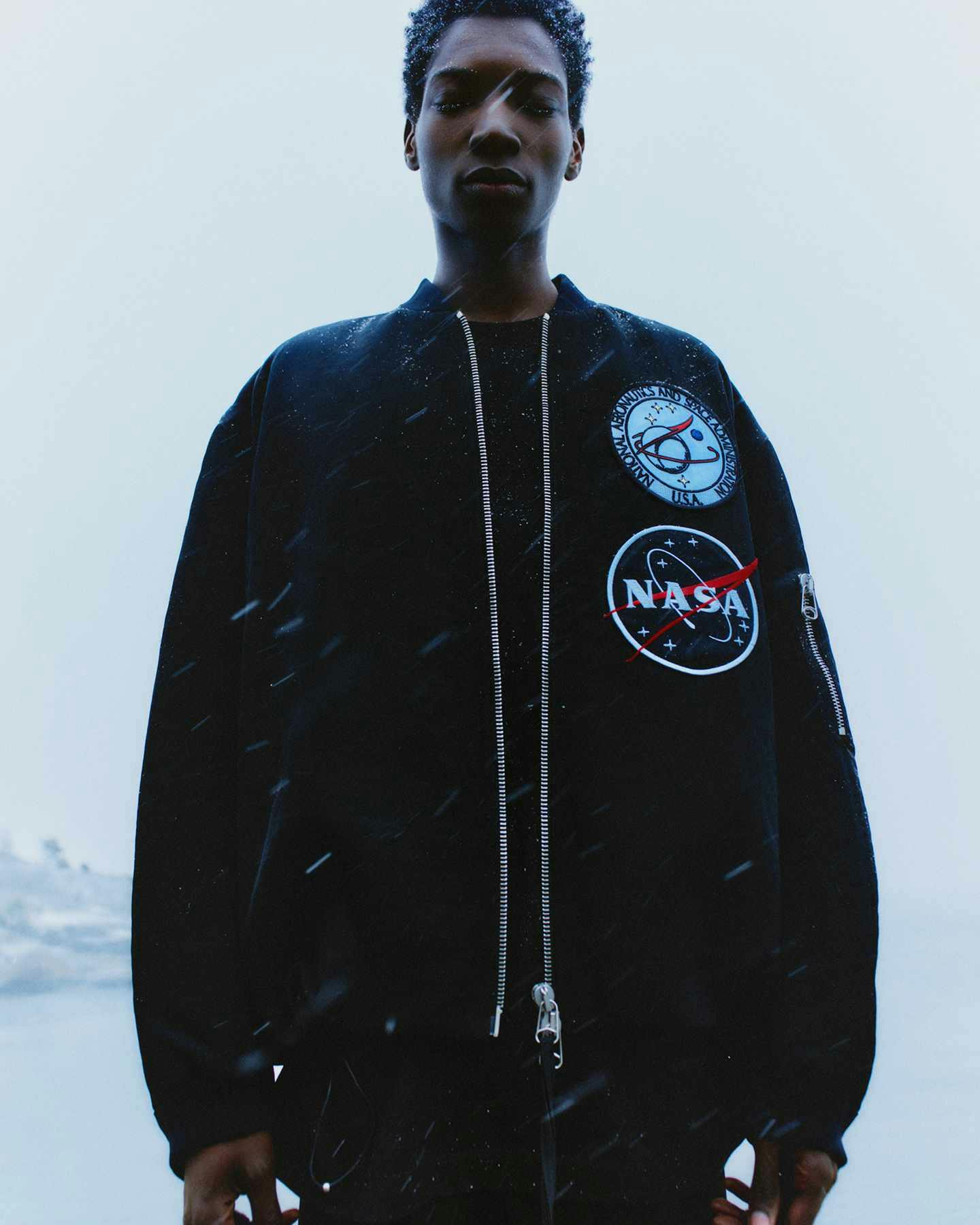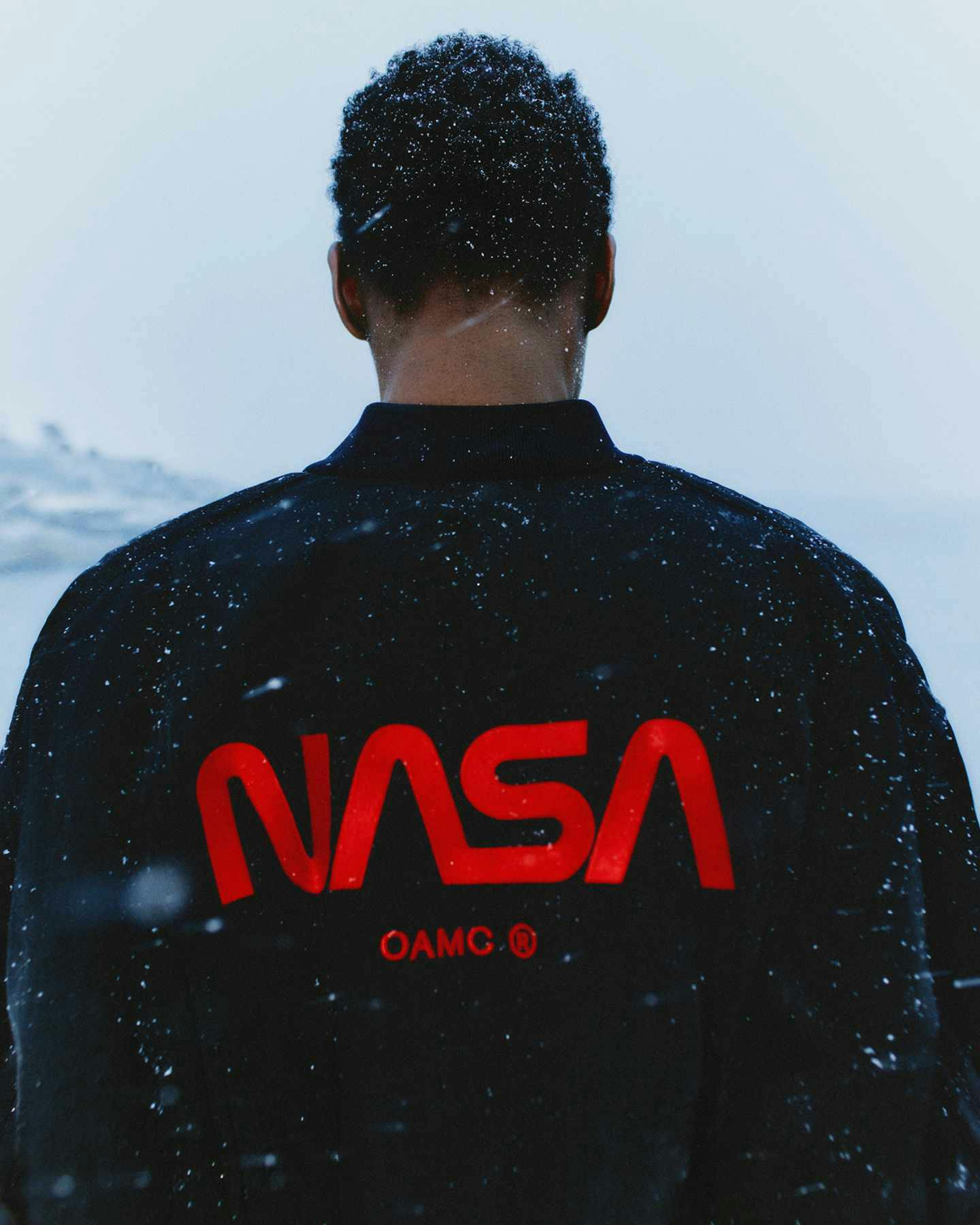 OAMC is still kicking and so are NASA "collabs," apparently, as OAMC has just introduced a concise selection of apparel graced with NASA's inimitable branding. The capsule ain't for everyone but it is an interesting case study as to the current state of NASA merch.
Available on OAMC's website, the NASA collection comprises a hoodie, T-shirts, caps, and a bomber jacket.
Prices range from $400 for the T-shirts up to $950 for the hoodie and $2150 for the bomber, which makes this the priciest NASA gear since Balenciaga's 2023 collection. On the other hand, OAMC would likely tout its fabrication as a key rationale for its clothes' cost.
OAMC garments are still produced exclusively in Italy and Japan, for instance, using pricey textiles like matte interlock nylon from Italy (hoodie) and washed nylon gabardine from Japan (bomber). Plus, luxury brands gonna luxury.
The interesting thing here is the NASA angle. NASA "collaborations" were a big deal only a few years ago, with brands as disparate as Heron Preston and Swatch issuing NASA-branded merch right and left.
It must be noted that one merely must submit a notice to NASA for approval to use its imagery and that the resulting designs aren't actual collaborations: they're simply clothes printed, embroidered, or patched with NASA branding.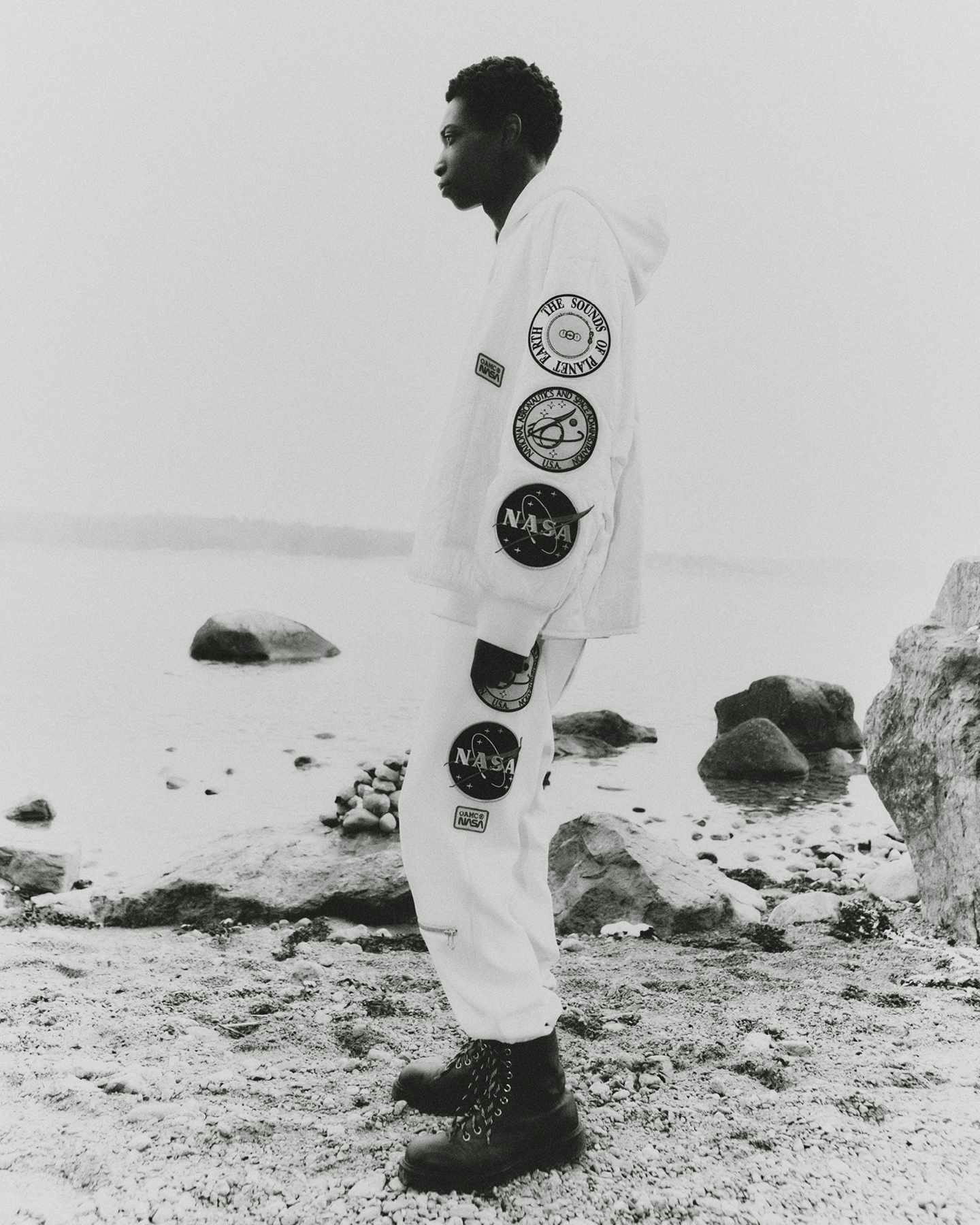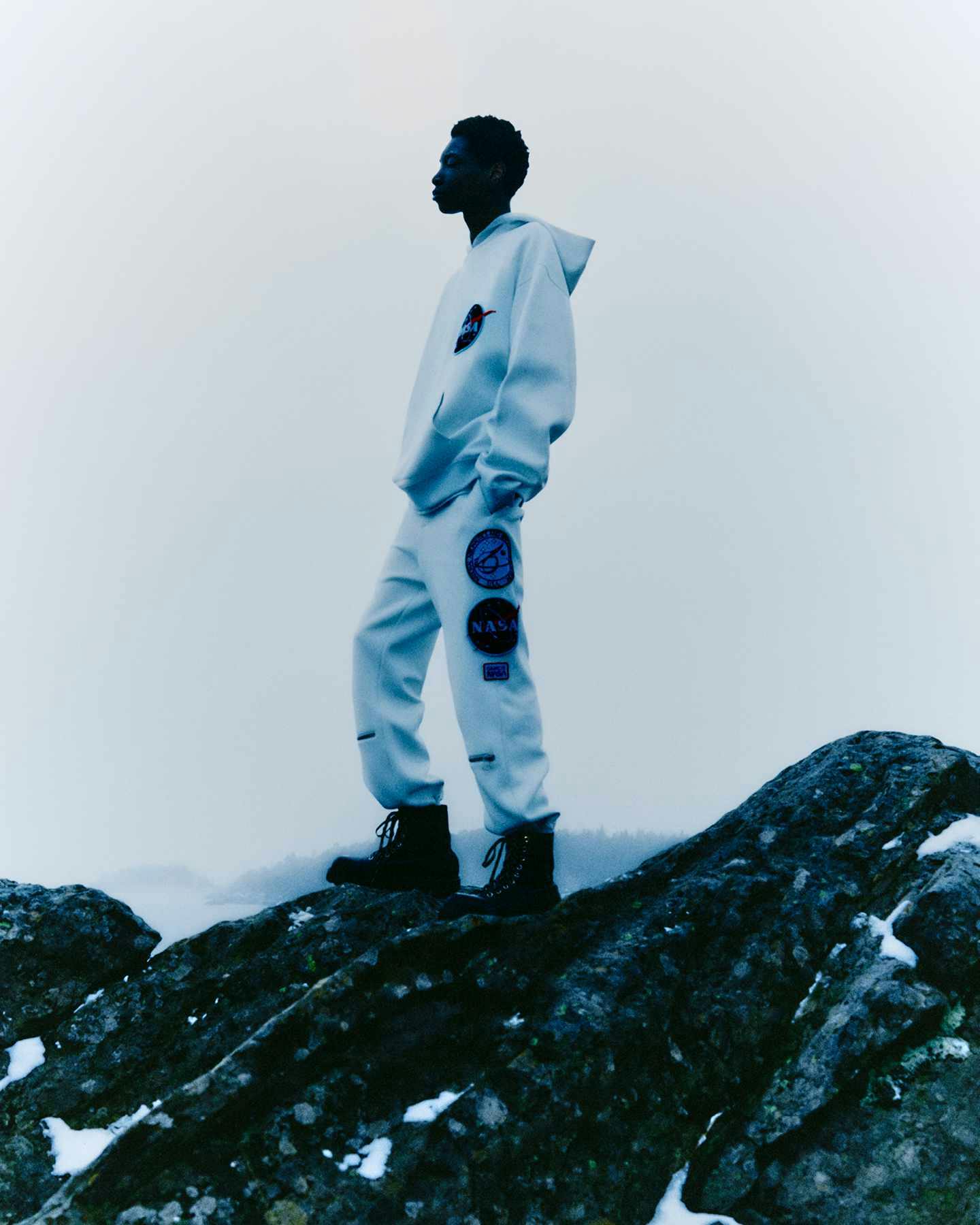 This is an interesting space for OAMC to dwell. In the intervening years since it was founded in 2014, OAMC has shifted from workwear origins to more luxurious inclinations, without sacrificing its functional focus.
Utility is still the name of the game, which is why even contemporary OAMC collections include clothes that reshape useful shapes like the boiler suit, the protective anorak, and the hiking pant.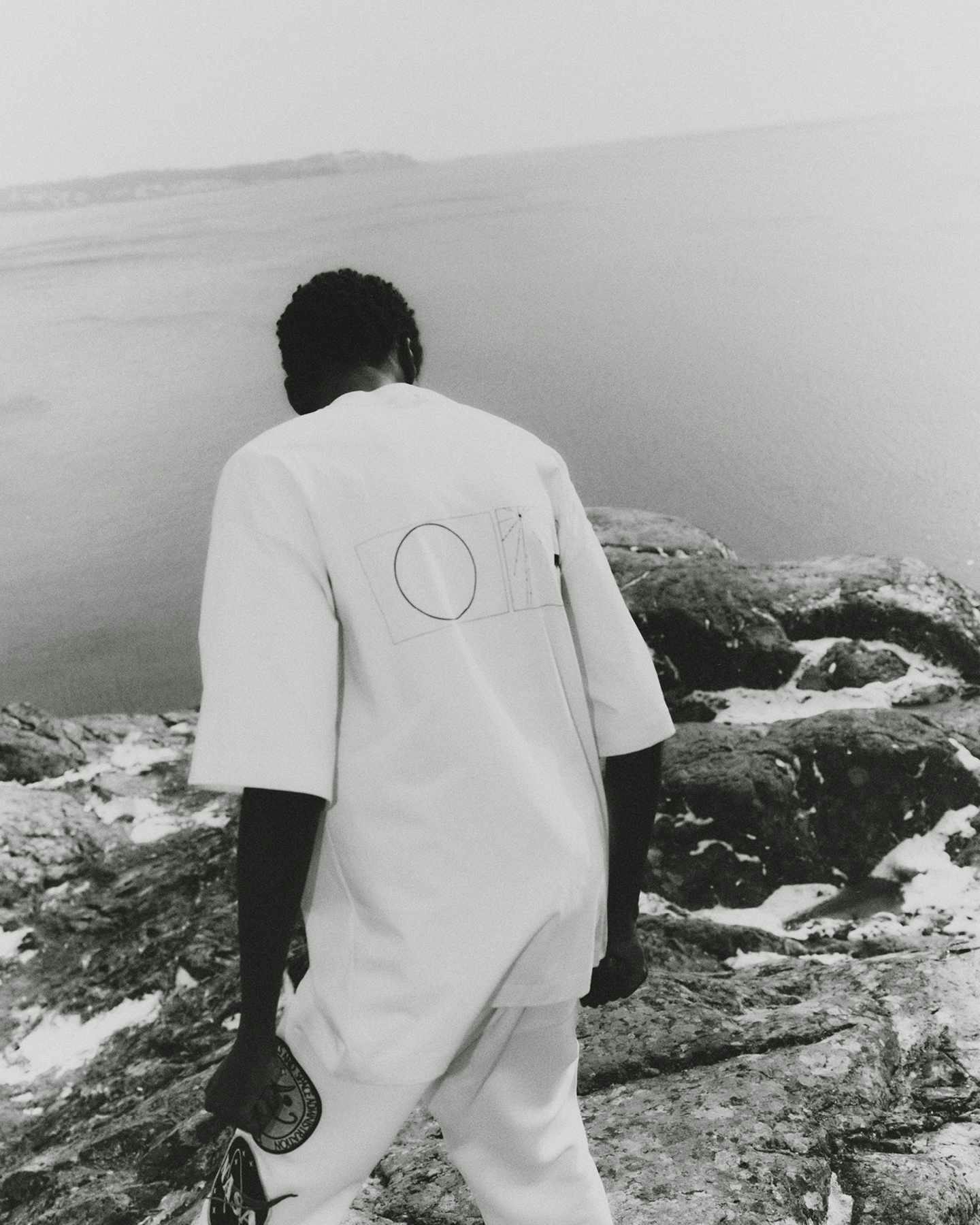 One of OAMC's signature items, for instance, is the Peacemaker jacket, a revamped military liner printed with its namesake phrase and the subject of collaborations with brands like WTAPS and Supreme, where Meier cut his teeth as a designer.
So, though it does sorta feel a little late to witness new NASA merch being made, at least it fits within the OAMC ethos. Shame there's no spacesuit, though.