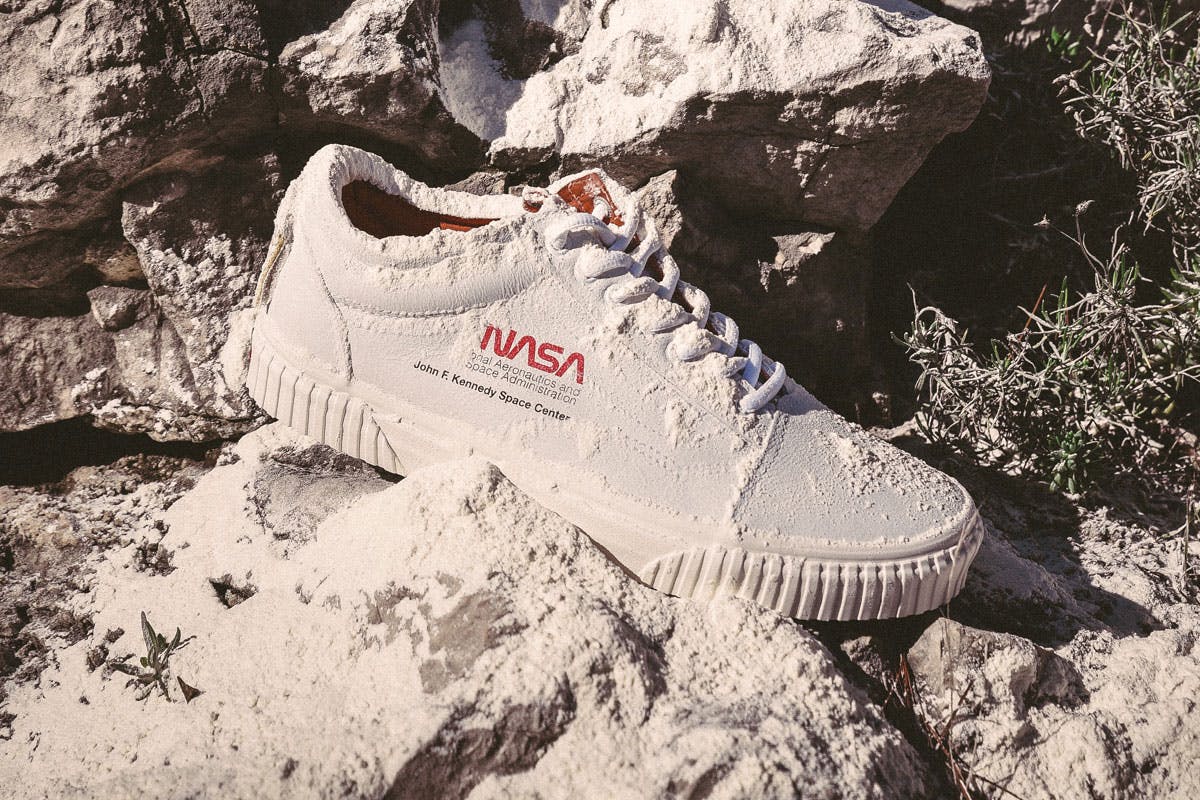 Whereas parody elements used to be an integral part of both streetwear and footwear in years past, more recently we've seen the power and prestige that comes along with an officially licensed collaboration that runs the gamut from known entities like television shows (Game of Thrones x adidas & Stranger Things x Nike) to partnerships with internationally recognized artists (Frida Kahlo x Vans and Vincent Van Gogh x Vans). Of course, footwear isn't the only sector. We've seen Supreme pay homage to Pink Panther, Off-White™ turn to The Simpsons, and fragment design incorporate elements of Pokémon.
Most people assume that only sneaker juggernauts or established clothing brands can harness the power of properties with worldwide interest already built in. But that's not necessarily the case.
The phrase "public domain" is often used, but rarely understood. Yet, it could — and probably should — be considered one of the most valuable tools for up-and-coming designers looking to make a splash.
Some Hard & Fast Rules
Items or works that have entered public domain do not adhere to elements which are protected by the Copyright Act. There are a number of reasons why this may be the case. As of 2019, copyright has expired for all works published in the United States before 1924. This is usually a major factor in how public domain is gauged.
Regardless of the substance of the work, if enough time has passed (usually in the United States this is the life of the copyright holder plus 70 years), it becomes available to the public. This particular amount of time was primarily attributed to Disney who worked hard in 1998 to ensure that an extension was created so that they could maintain control over Mickey Mouses' likeness. At the time, all works published before January 1, 1978, were entitled to copyright protection for 75 years, and author's works published on or after that date were under copyright for the lifetime of the creator, plus 50 years. The ensuing legislation was the Sonny Bono Copyright Term Extension Act.
Another easy to understand rule is that certain things are never protected by copyright. Titles of books or movies are always available, as are catch phrases made popular by films like "show me the money," or "Hasta la vista, baby." Copyright protection also doesn't cover facts, ideas, or theories. However, a short phrase used as an advertising slogan is protectable under trademark law. This is why it would be a poor decision to co-opt Nike's "Just Do It." When considering whether or not you're venturing into legal murky territory, consider that most factual information and ideas are fair game, but should another person express those aspects in a unique and distinct way, it is subsequently protected under copyright law.
Here are some of the best pieces of intellectual property which can be used in many different tactile forms by designers.
NASA
NASA merchandise has seemingly been everywhere in recent years — ranging from imagery on pairs of VANS — to a Heron Preston capsule collection.
While NASA's hard and fast rules relating to their imagery and logo may seem like it's a monstrous effort to secure rights, it's actually quite easy to navigate. If a brand or entity does their due-diligence and presents a respectful and unique approach, one can submit a proposal to NASA's Multimedia Division who is in charge of approving specific uses.
What's important to note is that due to NASA's policy — which indicates a product can not be perceived as jointly created between space agency and the brand/footwear company — the subsequent product cannot be considered an official "collaboration."
Notable Movies
There are many notable films — some more infamous than others — which all fall into public domain. Amongst the most recognizable are Reefer Madness, The Phantom of the Opera, McLintock, The Birth of a Nation, Night of the Living Dead, The Most Dangerous Game, Oliver Twist, and A Star is Born.
Larger Than Life Characters
While one might have to do a little legal research in regards to usage rights, there are several films that also contain the likenesses of international acclaimed actors and actresses both of the live action and cartoon variety. This includes people like Charlie Chaplin and The Three Stooges, and cartoon characters like Popeye, Betty Boop, Woody Woodpecker, Mighty Mouse, Superman, Tom and Jerry, Casper the Friendly Ghost, and Felix the Cat.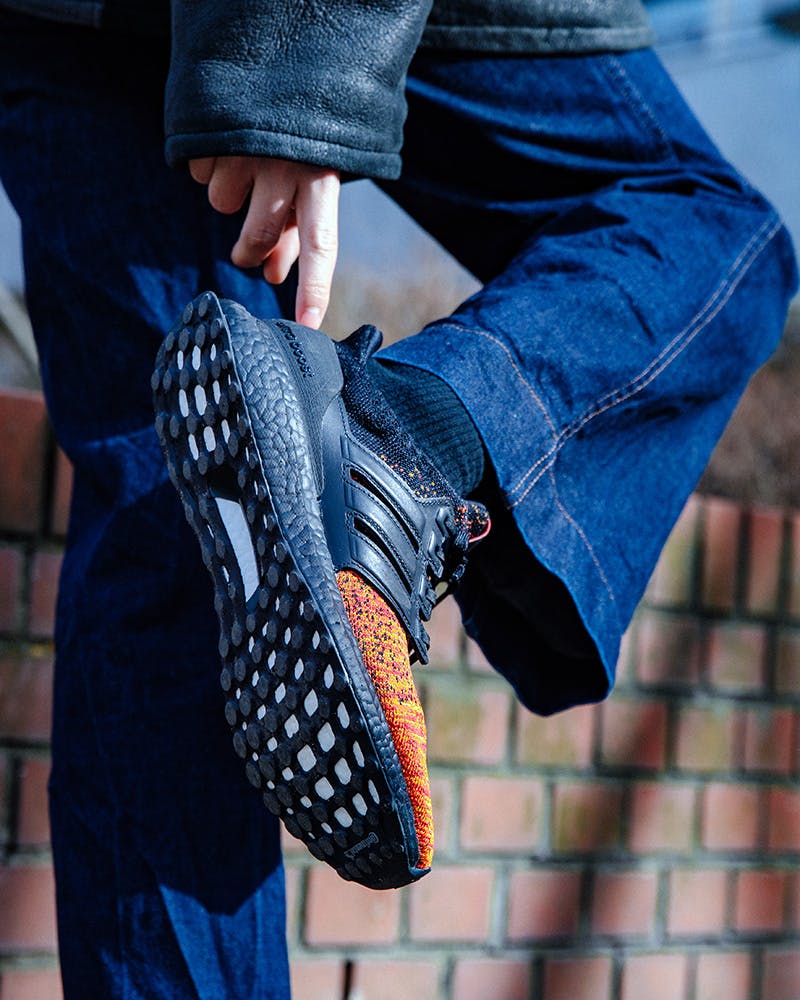 Museums
There are several museums that offer an array of art, sculptures, and mixed media which can be used in the public domain. Amongst the most notable are The National Gallery of Art in Washington DC, the Cleveland Museum of Art, the Los Angeles County Museum of Art, and the Metropolitan Museum of Art.
Amongst the most notable artists with work available are Vincent van Gogh, Claude Monet, Paul Cézanne, Georges Seurat, Leonardo da Vinci, Rembrandt van Rijn, Paul Cézanne, Pablo Picasso, and Auguste Renoir.
Libraries
The British Library currently allows people to download over 1 million photos on their Flickr stream. Amongst the many illustrations are works in literary classics like A Tale of Two Cities, Treasure Island, Oliver Twist, and many works by Shakespeare.
While The United States National Library of Medicine may seem like a weird place for inspiration, the vast array of photographs and anatomical charts is quite intriguing.
Archives
The Prelinger Archives have over 3,200 public domain films available for download and unrestricted reuse This resource would be especially helpful for any brand looking to use old footage to help strengthen any visual lookbooks or create peripheral assets to coincide with a particular theme being explored in a capsule collection or footwear range.
Getty also maintains an open source archive with nearly 150,000 images — including topics like mythology, religious iconography, history, architecture, and landscapes.