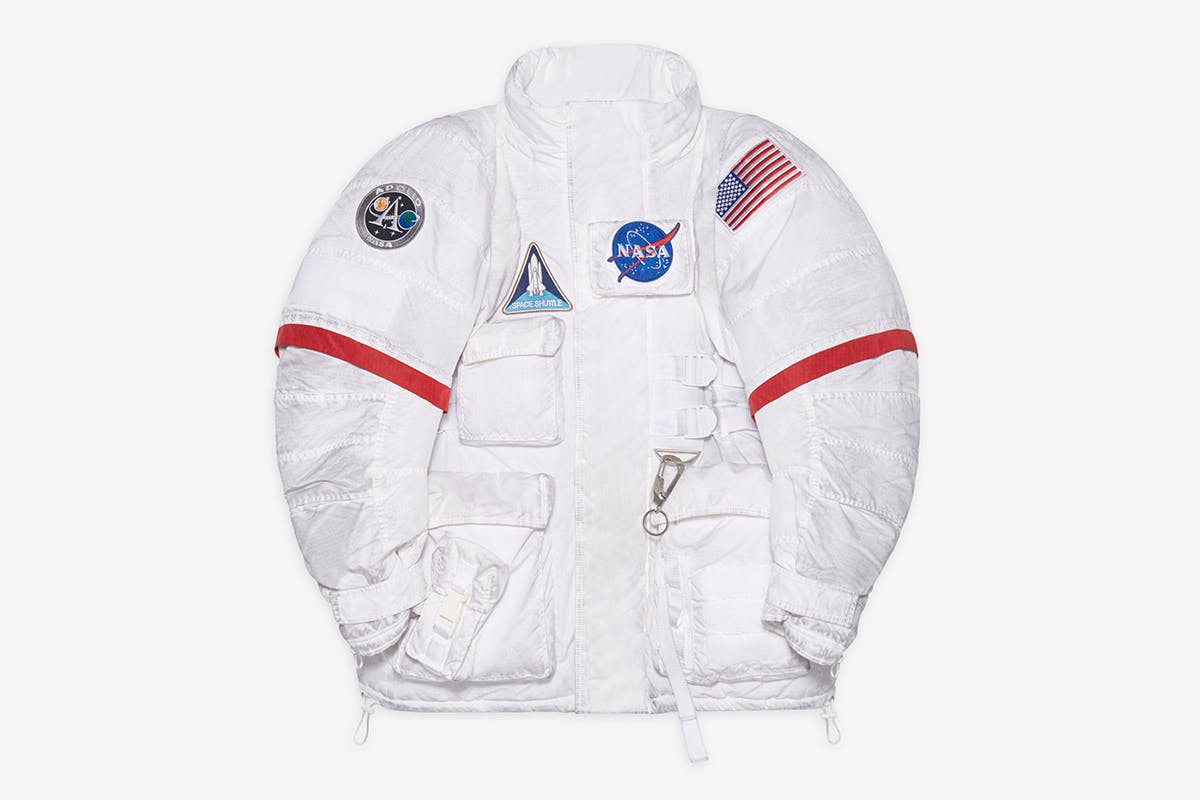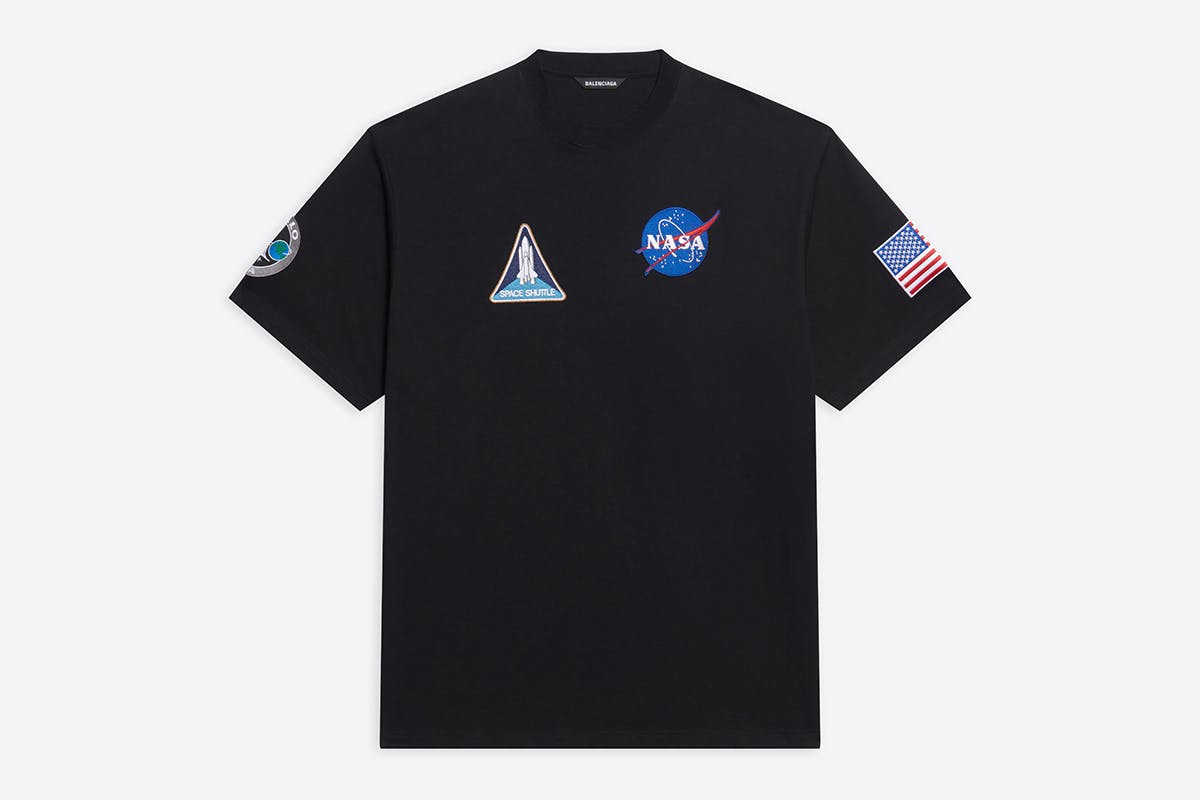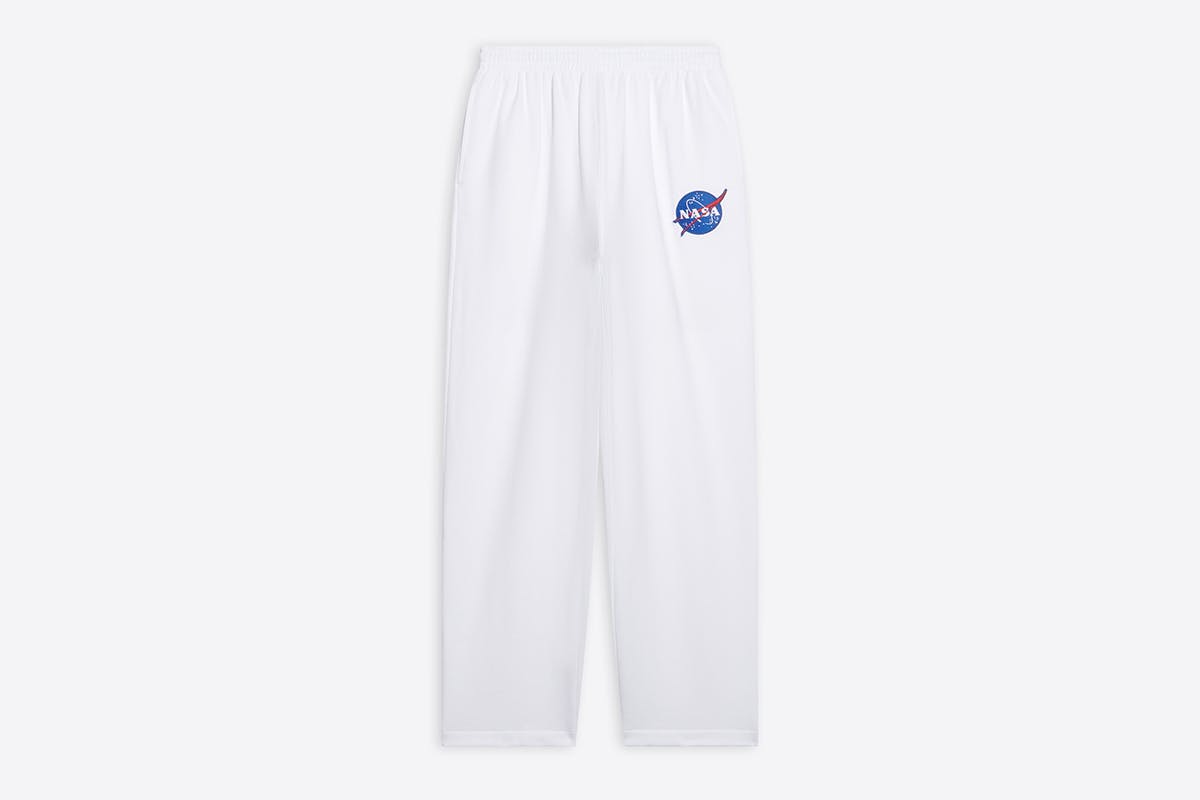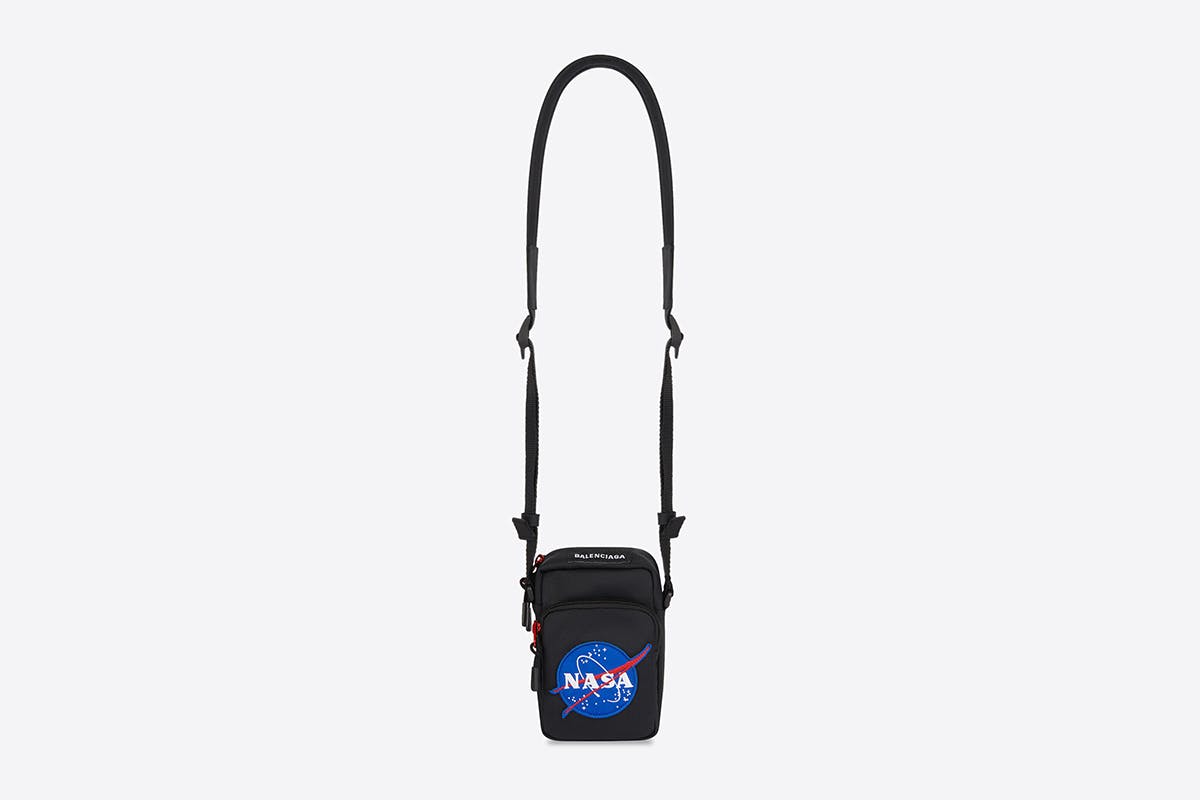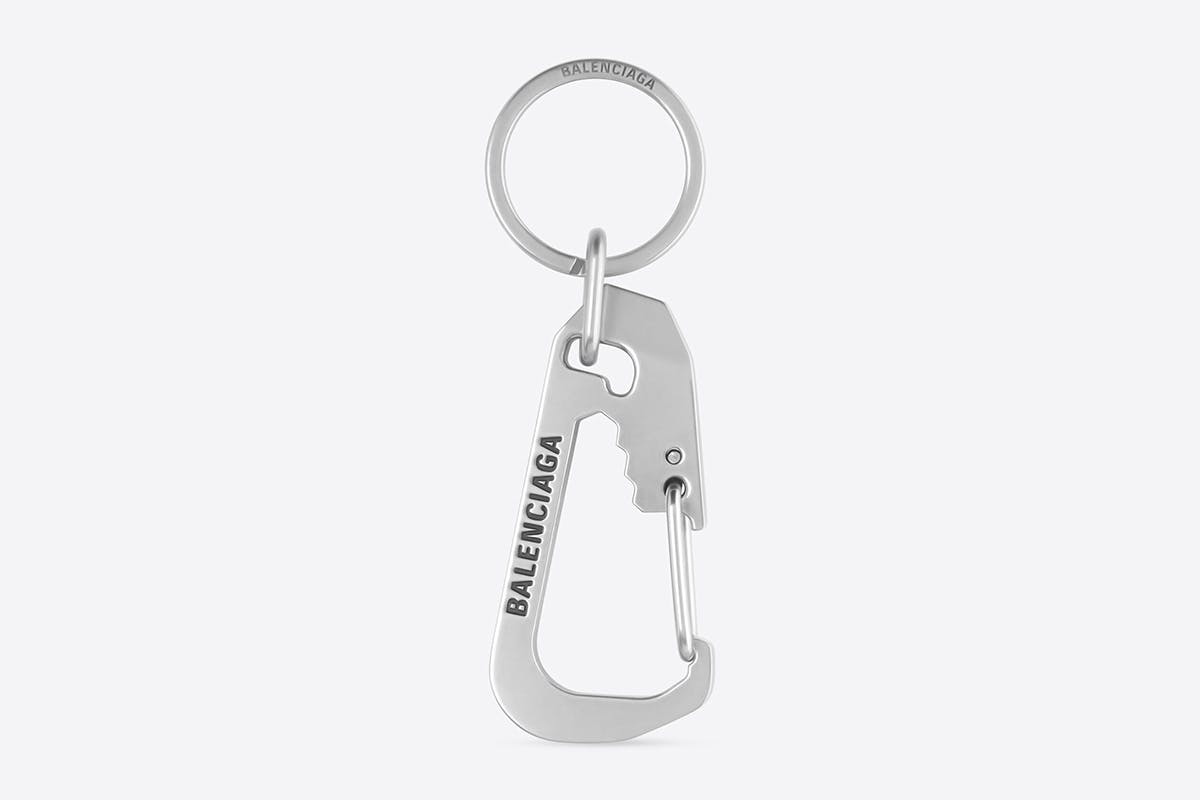 Brand: Balenciaga
Season: Fall/Winter 2021
Key Pieces: The Space Parka is the collection's most crucial item because it's basically an astronaut suit reinterpreted as a far-out puffer jacket. Honorable mention has to go to the Space Bombers — semi-subtle flips of Alpha Industry classics — and the Space Backpacks, which run with aeronautics inspiration in a charmingly clunky package complete with a name tag (the sample has contact info for model Nassia Matsa).
Buy: Balenciaga's website, stores, and select stockists.
Editor's Notes: There is no element of pop culture safe from Balenciaga. The luxury label will take on Rammstein, game consoles, and Hello Kitty as it pleases, incorporating these disparate cues into its oft-inexplicable worldview. That kitchen sink ethos is part of the pleasure, however, as creative director Demna Gvasalia leaves no stone unturned in his quest to reclaim kitsch once and for all.
First spotted in Balenciaga's FW21 video game presentation, the inevitable NASA collaboration has finally hit the luxury label's website (okay, technically not a collab but still). The classic NASA Worm and Meatball logos take center stage because of course they do — they're recognizable from outer space.
Here, the logos grace thematic apparel and accessories that range from black or white T-shirts, hoodies, and socks to carabiner clips and sling bags, abetted by a bevy of on-brand patches that center around Apollo imagery in particular. Makes sense, given that 2021 marks the 50th anniversary of the speech given by President Kennedy that heralded Apollo's launch in the '60s. The most memorable items, of course, are the outerwear inspired by actual astronaut outfits, including the plainly-named Space Bomber and Parka.
The former is a spiffy ripstop jacket that's big enough to be a coat, complete with patches, articulated panels and pockets aplenty, made extra adjustable by way of hem-located pull tabs and dangling straps. The two bombers are no less immense, sporting a familiar-looking red strap and more distinct "SPECIAL ITEM" tag — special indeed.