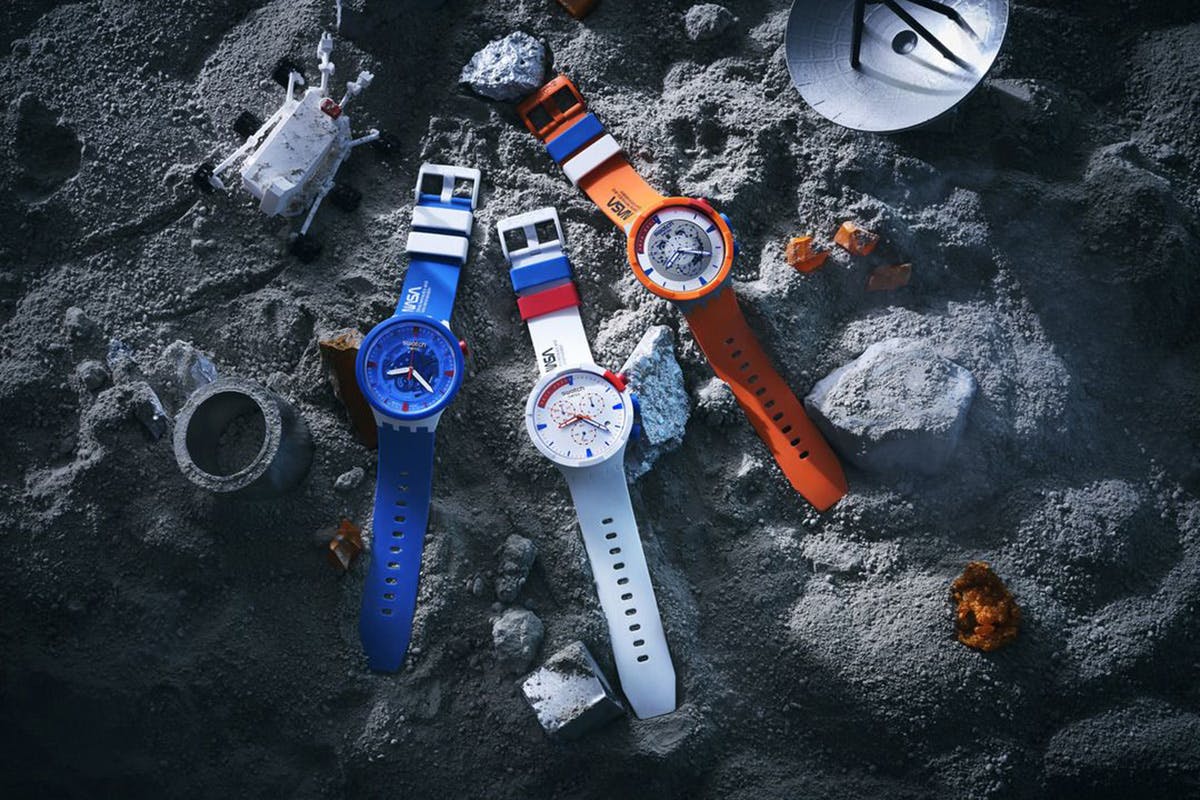 If you're looking for something out of this world for your wrist, look no further than  Swatch. The Swiss watchmaker just launched its Space Collection taking style cues from none other than NASA.
"Who said the sky's the limit? We're taking a giant leap with a brand-new collection taking inspiration from space," Swatch teased on its website. Not only is the collection an ode to NASA's heyday of space travel, but it also boasts Swatch's new material innovation: Bioceramic. Composed of two-thirds ceramic and one-third bio-sourced plastic, the new watches are both resilient and resistant, while still being silk-like to the touch.
The Space Collection features five watches inspired by the garments worn by space shuttle crew members – all in some way adorned with NASA's iconic "Worm" logo. The Big Bo ld Chrono Extravehicular, for instance, is inspired by the spacesuits astronauts use to perform spacewalks aboard the International Space Station, notably the iconic spacesuit worn in 1983 by Story Musgrave and Donald Peterson.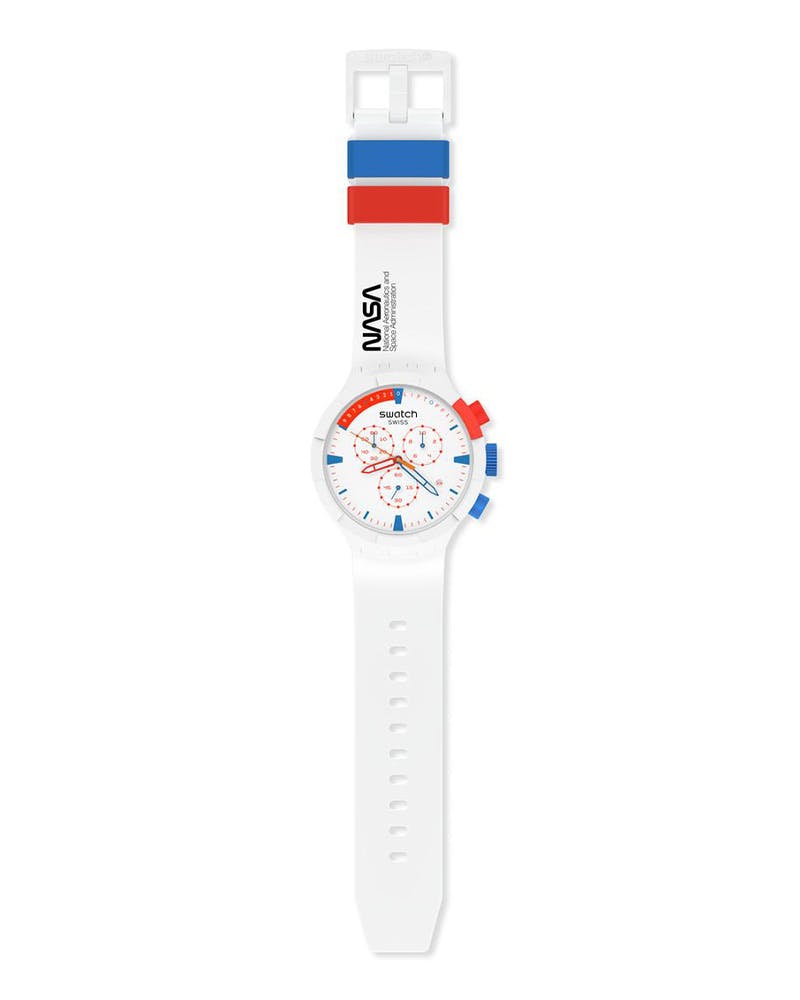 Elsewhere, the bright orange Big Bold Chrono Launch is very obviously reminiscent of the famous "Pumpkin Suit" NASA space shuttle crews wear. Finally, the Big Bold Chrono Extravehicular instead incorporates the blue flight suits worn by NASA astronauts during their daily activities like training and press events.
The Take Me to the Moon New Gent and Space Race Gent models conclude the collection and are more reminiscent of traditional collections with subtle nods to NASA along the band. 
Whether you're a NASA nerd that wants to go all out or you're a bit tamer about your space obsession, Swatch's Space Collection gives you equal parts big- and subtle-NASA flex ranging from $85 to $165. You can cop a space-themed timepiece now on Swatch.com and in-store.