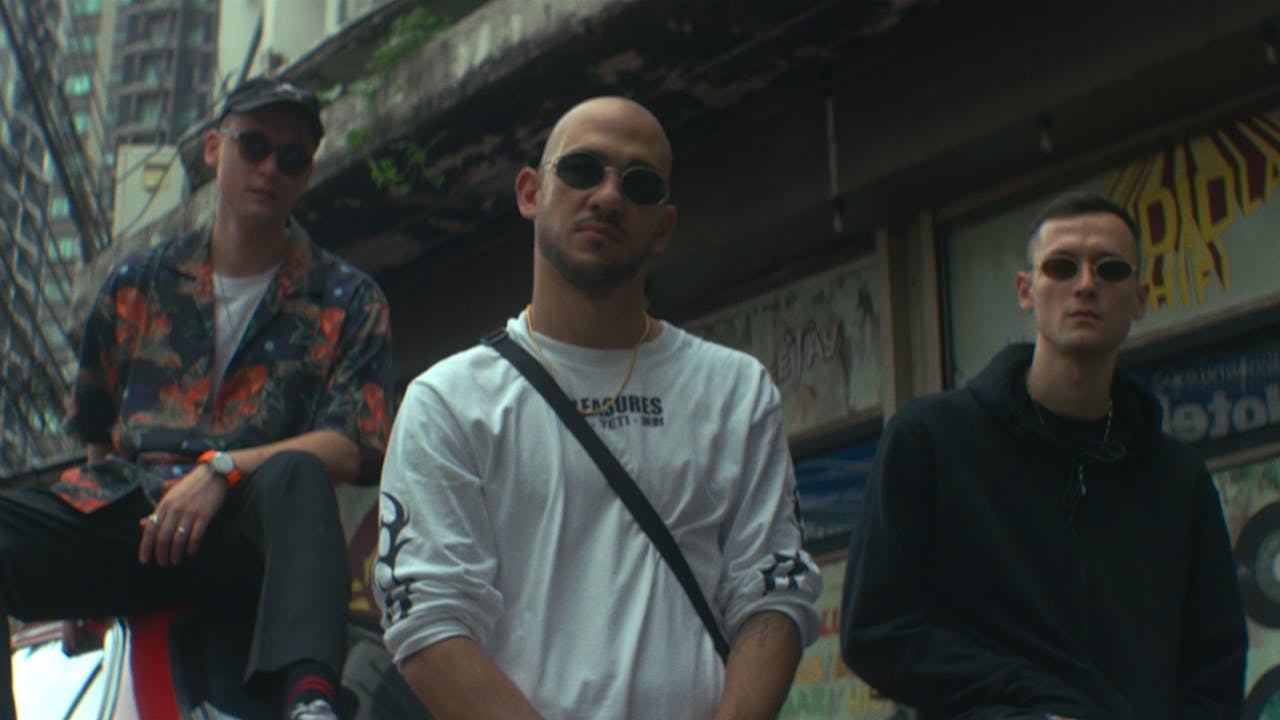 Whether we're running to make a date, staying up to connect with friends across time zones, or racing against the clock to meet a backlog of deadlines, time often feels in frustratingly short supply. It also seems to morph depending on what we're doing – an hour counting down to a drop can feel like an eternity, but an hour hanging with friends can pass in what feels like seconds. Time, ultimately, is a crucial factor in defining how we experience each moment, and as it elusively slips through our fingers or drags on seemingly forever, something needs to regulate the rhythm of our lives to make sure we get things done, and we get them done on time. Enter Timex.
Since 1854, Timex's unfussy, reliable, and affordable designs have served as humble companions to almost every American. In the last decade, the legacy brand has filtered further into fashion and street culture using its rich archive as a starting point for collabs with industry heavyweights like Goodhood, NEIGHBORHOOD, The Good Company, and Todd Snyder, as well as a slew of well-timed reissues ranging from the military-inspired MK1™ to the more formal Marlin®. Packed with heritage but tweaked for modernity, Timex's watches are versatile and have an effortlessly stylish appeal that continues to resonate with people.
Among these are international music collective Yeti Out and Highsnobiety's New York editorial director, Jian DeLeon. Both hail from different sides of the world and work completely different jobs, but their lives are representative of how we manage our time in the 21st century. They know the benefits and constraints enforced by the clock better than anyone, they can tell you the time in at least four cities across the world instantly, and they are both immersed in cultural worlds that never sleep.
To explore this idea further and dig deeper into our relationship with time, we partnered up with Timex to capture 24 hours in the lives of these two creative forces. In Bangkok, Yeti Out prepares to play BEAM Festival while in New York, Jian DeLeon gives us a glimpse into his day at Highsnobiety NYC.
One BPM at a Time
Yeti Out – Bangkok – GMT +7
Reunited in Bangkok to play BEAM festival armed with their MK1 Aluminums, Yeti Out is determined to make every minute of their 24 hours in the city count. There's a lot to get done before their set kicks off, plus they want to explore, hunt out rare vinyl and, most importantly, make the most of being together in one city for the first time in months.
Based between London, Hong Kong, and Shanghai, Yeti Out is a global creative platform that, through parties, merch, and radio show, aims to bridge Eastern and Western culture. The brains behind it are brothers Arthur and Thomas Bray, and their college roommate, Eri, who have been running the collective together for a decade.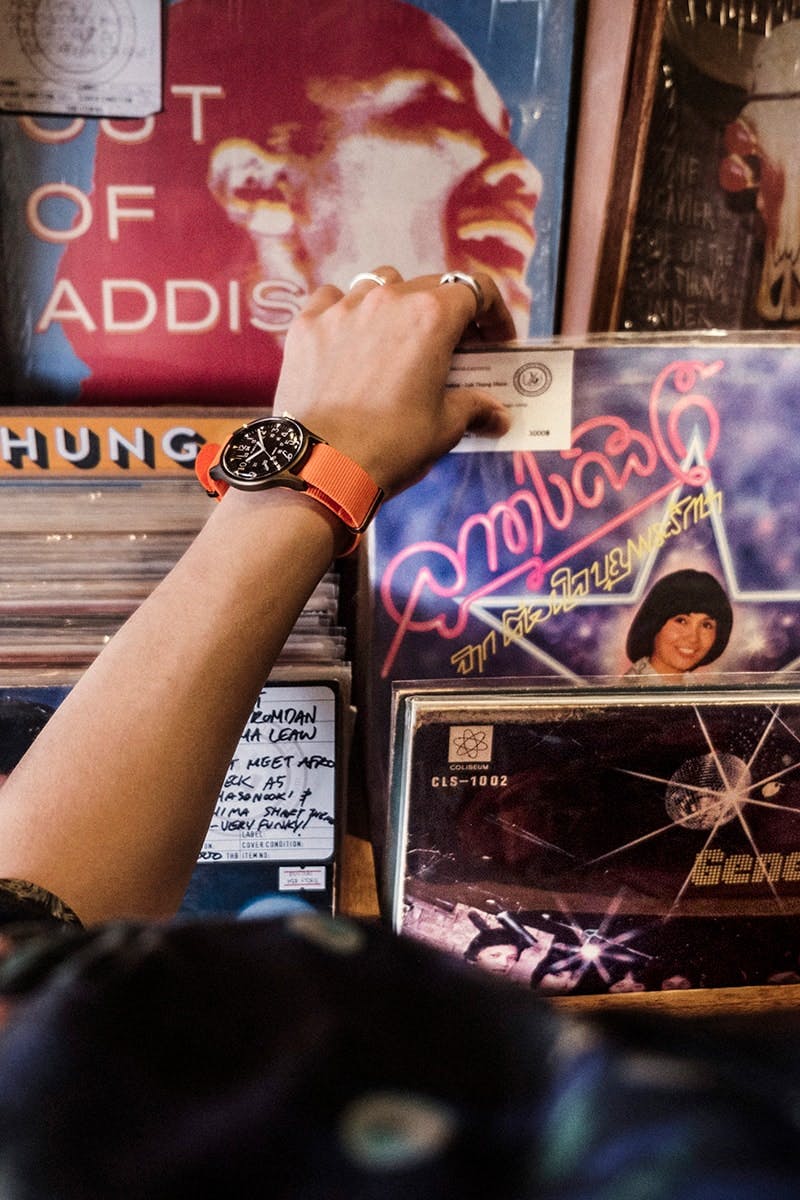 "When we're touring it's always a race against the clock because there's so much to do in a day, so much to cover," they explain. "Every minute that goes by you're getting closer to you having to perform and be on stage and meet the next person."
Split across three cities and two time zones, they are constantly jumping from one place to the next in a non-stop sequence of producing, promoting, and playing. And when that's all done, there's the day-to-day of emails, late night phone calls, and planning to catch up on. It's a lot to manage, but operating across time zones means one can pick up where the other left off and thereby work as a truly 24/7 global unit.
"There's no clocking in or clocking out when one member of the crew is waking up, the other is going to sleep."
Much like Timex's steady ticking brought a uniting rhythm into the lives of many Americans, through their club nights and music releases Yeti Out want to create beats that, if only for a matter of minutes, can transcend cultural differences and unify people.
"The best moment of the party is when you see everyone from all walks of life on the dance floor moving to the same rhythms," they explain. "The last two years have been huge for us, and we want to continue to grow, keep being inspired, and keep inspiring, one BPM at a time."
Full-Time Passion
Jian DeLeon – New York – GMT -5
"I don't really ever clock out," says Jian DeLeon, Highsnobiety NYC's editorial director over in the city that never sleeps. "I always like to say that with the culture that we cover, you don't clock in and clock out. It's 24/7, 365 days a year."
DeLeon lives life with one eye always on the clock. On an average day, he commutes through New York City, liaises with Highsnobiety's offices across three time-zones, meets with brands, shows up at events, oversees content production, and on top of that, has to stay ahead of cultural trends. The tick of the clock is a rhythm he has no choice but to live close by, and one that is facilitated several days of the week by Timex. He does it all, several days a week, to the beat of his Timex MK1 or Marlin Automatic, which you can peep him wearing in the video above.
Growing up obsessed with fashion and streetwear and curious about products, DeLeon was naturally drawn to Timex's accessible designs from an early age. Like many young Americans, he has a Timex story to share, which starts in the '90s when he saved up for one of the first watches to feature INDIGLO® – a must-have at the time for any young fashion enthusiasts thanks to its innovative blue backlit face. He also recalls the J Crew x Timex collaboration in 2008, which nodded to the watch brand's military history and kickstarted the trend for double layer slip through straps still present today.
"I have always been fascinated by utilitarian items that have had a second life. That's a lot of what streetwear is."
As he grew older, so did his interest in products and brands, leading him to where he is today. In his current role, he needs to judge which brands to give coverage to, foresee how trends will evolve, and evaluate which styles are relevant at any given time. His grasp on the context of styles, how and why they've transformed over time, and tying them back into the present is key.
"I think Timex has created its own version of timelessness. It has stayed relevant because it never compromised on the quality of its product nor making them accessible to as many people as possible."
Timex's newest model, the Marlin® Automatic, and five fresh colorways of the MK1™ Aluminum are available to purchase now at timex.com and in stores worldwide.