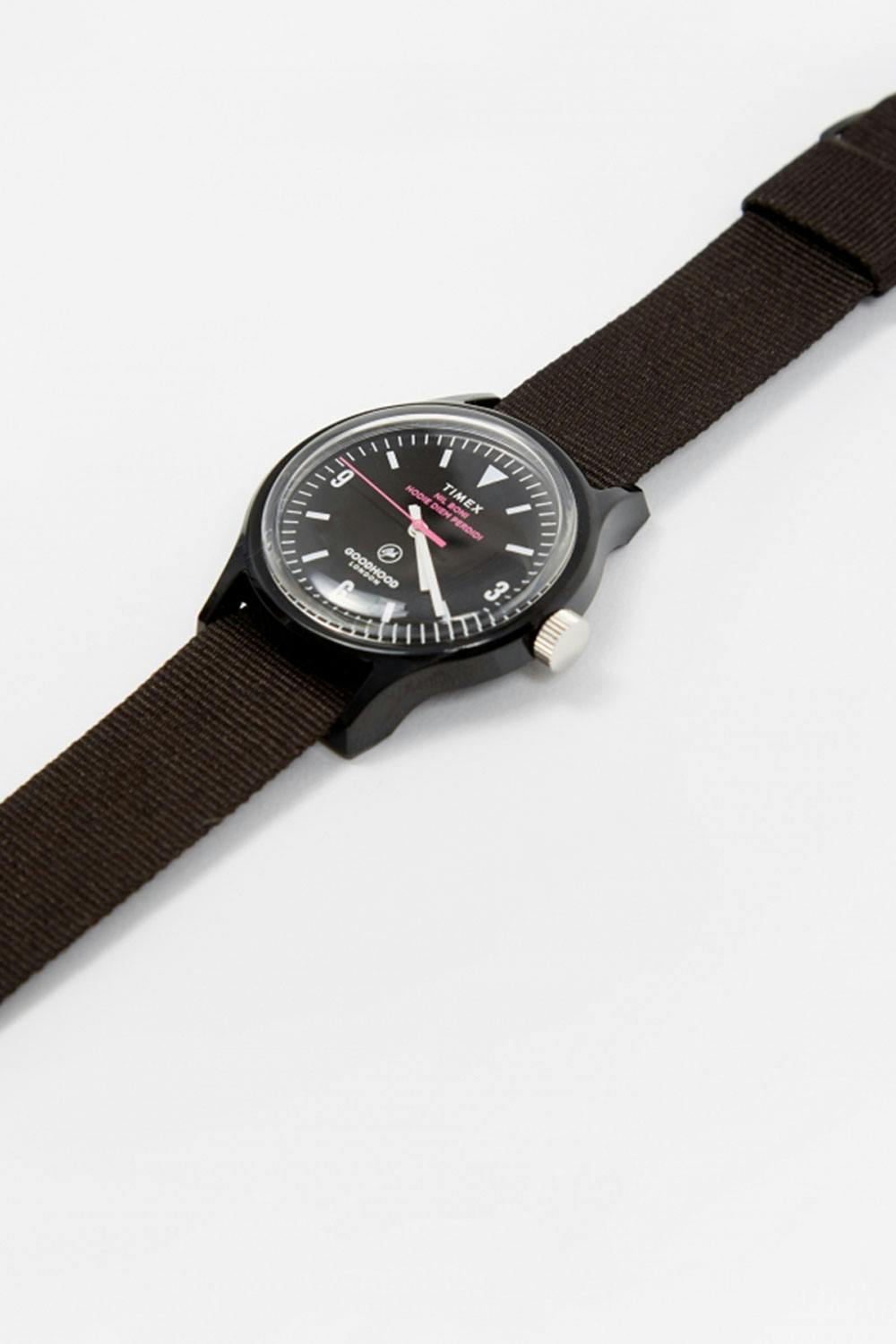 Goodhood and Timex have taken inspiration from the cult podcast, S-Town, for their latest collaborative MK1 watch.
Goodhood has customized Timex's signature military watch with a sobering reminder that featured on the investigative journalism podcast: "Nil boni hodie. Diem perdidi" or "Nothing good today, a wasted day."
The Goodhood x Timex Camper MK1 is rendered in black, white and shock pink, delivered in a 36mm resin case. It's not just a pretty face, offering sage life advice every time you check the time. The watch also features Japanese Quartz movement, is water resistant to 30m and includes a durable grosgrain nylon strap so you can weather life's challenges without wasting a moment.
The timepiece retails for approximately $88. It's available in limited supply at thegoodhoodstore.com, making it a convenient, thoughtful and stylish stocking filler.
Is there someone in your life who might appreciate this incentive to "seize the day"? Let us know in the comments.
Looking for more gift ideas? The New Moncler Genius drop includes a Hiroshi Fujiwara snowboard and a whole bunch of other special items, just in time for Christmas.