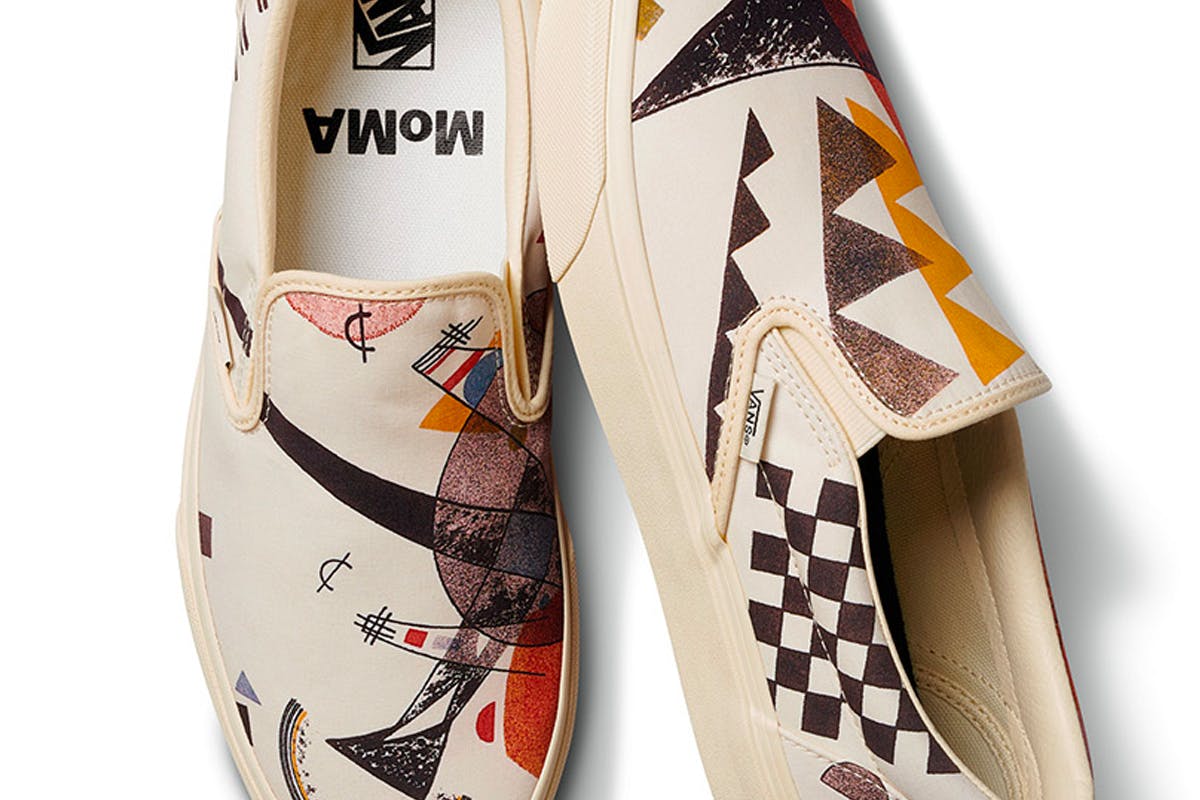 We've been waiting for what seems like a very long time for the closing days of winter. Spring's green leaves and longer days are setting in, and — touch wood — rules around the pandemic are easing. There's a lot to look forward to with spring's arrival imminent, but the thing we've really got our eyes set on is a new wardrobe and we're making it with $300 in the bank.
If you're a regular here, you'll know that we've already proven that with just $100, $150, $200, and $250 you can do some serious damage, and we're back this time with $300. $300 is an exciting amount because it's definitely enough to offer the freedom of copping investment pieces as well as several outfit components. So, armed with three big ones, we hit Urban Outfitters to give our spring wardrobe a much-needed, affordable lift.
Within budget, we've put together two whole outfits, one for the city and one for hikes. It's how we envision our spring and summer, and what's more, with hiking styles as popular in the lifestyle arena as they are right now, the hiking fit works for the everyday, too.
Shop two outfits for under 300 dollars at Urban Outfitters.
City life
Champion UO Exclusive Bucket Hat
An essential accessory, the bucket hat is that piece that will round out a fit when you're in doubt — the symbolic cherry on top. This black Champion number goes with everything.
Patagonia Natural Dye Button-Down Shirt
Patagonia's Natural-Dye Button-Down Shirt is cut from 100 percent organic cotton and colored using natural dyes for an extremely versatile tan hue. A relaxed fit makes for easy layering.
BDG Vintage Wash Tee
This vintage-wash tee from BDG features a faded dye as well as distressed hems for a lived-in look. It's the perfect, rugged underlay for the clean Patagonia shirt.
Standard Cloth Oliver Nylon Short
Warmer weather incoming means you can get your legs out again. This pair of lightweight nylon shorts should last all spring and summer, plus in its chocolate colorway, it blends smoothly with the tan shirt.
Polo Ralph Lauren 6-Pack Athletic Crew Sock
If you're wearing shorts, you've got to consider your socks. They'll be on full show so opt for a classic pair of immaculate Ralph socks.
Vans X MoMA Kandinsky Slip-On Sneaker
In collaboration with MoMA, this pair of classic Vans Slip-Ons features the unmistakable work of Moscow-born Kandinsky in all its abstract, colorful glory.
Hiking style
Urban Outfitters Washed Bucket Hat
While we might have picked a bucket for style reasons in our city fit, this washed bucket hat comes with functional reasons, too. A day out hiking is made all the more difficult when you've got sunstroke…
Chinatown Market House Of Plants Tee
Chinatown Market's strong graphic character is in plain sight with the House of Plants tee. Not only does this mark you out as a true lover of nature, but it's also cut from high-quality pure cotton. No chafing for you!
Without Walls Trail Short
Trail shorts are a great option wherever you're going to be this season. Out in the wild, they provide a durable, technical-leaning element, but with an eye-catching plaid pattern, this pair works in the city, too.
Teva Original Universal Sandal
Teva's stripped-back take on sandals has been swept up in the functional trends that surround us. It's not hard to see why: the Universal Urban Sandal styles with everything and features a solid sole unit for comfort on various terrains.
Timex T80 x PAC-MAN 34mm Digital Watch
If you're heading out for a hike, it might be a good idea to swap out your Rolex for something a little less crackable. This retro Timex T80 fits the bill.
Supergoop! Glow Stick SPF 50 Sunscreen
Sunburn is not a good look. Supergood's Flow Stick Sunscreen is vegan and cruelty-free, with factor 50 protection. It even leaves a healthy, dewy finish.
adidas Festival Crossbody Bag
You don't want to pack heavy for your hike, so limiting yourself to this small Adidas Originals bag is a good idea. It's got just enough room for some good ol' raisins and peanuts.
Our designated Selects section features products that we love and want to share with you. Highsnobiety has affiliate marketing partnerships, which means we may receive a commission from your purchase.