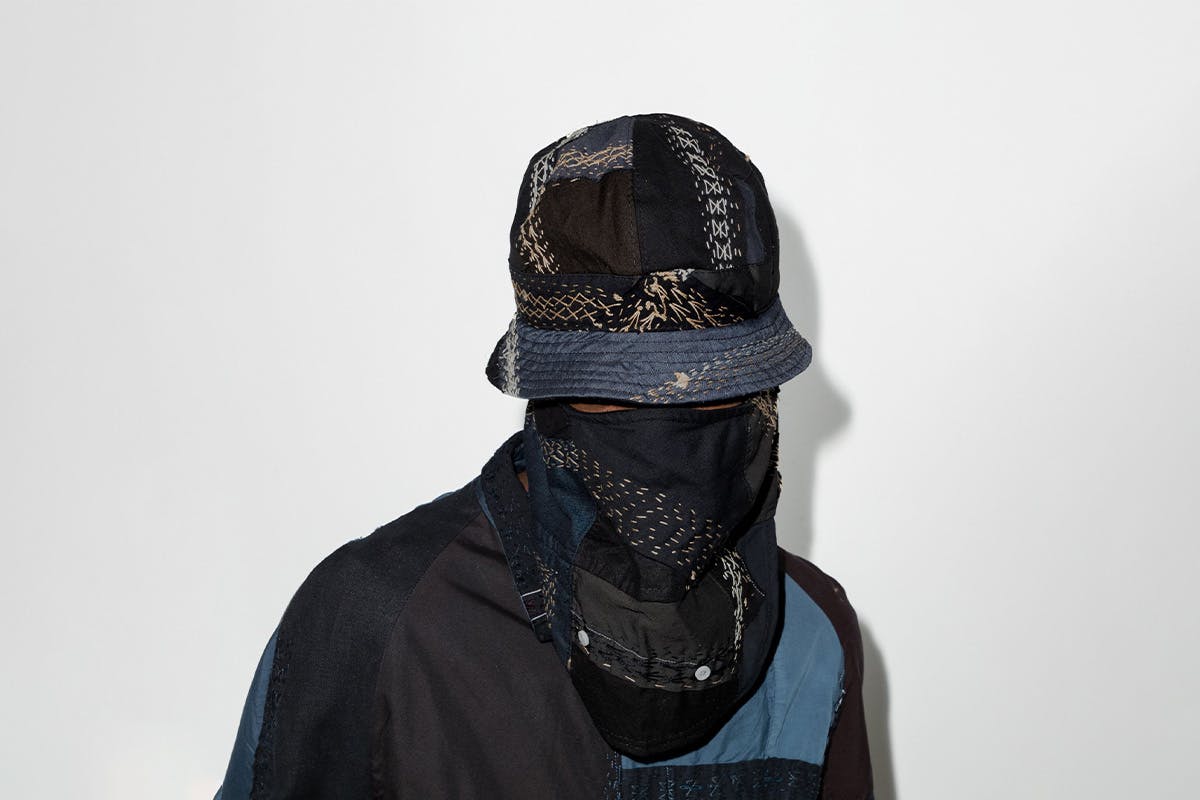 Patchwork is everywhere right now, there's no way around it. The style that used to be reserved for a select group of cult Japanese labels has expertly ridden the wave of upcycled and conscious garments to become one of the most prevalent trends in luxury fashion right now. It just so happens that this month is Conscious Month at Browns, too, so you'll be seeing a lot of patchwork at the luxury retailer for the coming weeks. Compounding the rising popularity of patchwork is a set of young labels revitalizing the old-time Americana style.
Names like Story mfg. and By Walid have put patchwork to the fore again, so much so that big luxury is listening now. With the help of Browns, we've put together a selection of the best patchwork clothing that covers all sides of the spectrum. From new names to faithful familiars and everything in between, here are 11 items that show why patchwork clothing has never looked better.
Shop the best bits of patchwork clothing below.
Burberry Patchwork Shirt Jacket
The clean, classic image of Burberry has become something much more modern lately. The label has had a revamp of sorts and, while it still retains its identity, we're so happy to see pieces like this patchwork chore jacket enter the lineup.
Beams Patchwork Paisley Blazer
When it comes to patchwork clothing, paisley is a bold choice. The already-hypnotic Indian motif is made all the more visually arresting when it's mixed and matched.
BY WALID Connie Patchwork Mocassins
By Walid doesn't limit its patchwork prowess to clothing. This pair of stitched moccasins proves that patchwork can — and should — touch every inch of your wardrobe.
BY WALID Rufus Patchwork Coat
Part of the great appeal to By Walid's work is the color selection. By opting for a range of same-same-but-different neutral hues, By Walid makes the bold Rufus Jacket a versatile summer selection.
JW Anderson Patchwork Jeans
Patchwork clothing isn't always in your face. JW Anderson eschews mixed motifs for a classic two-tone construction that positions these jeans well within the realms of luxury workwear.
BY WALID Dino Printed Shorts
One of By Walid's signatures is an earth tone. The Dino Shorts look to a rich overall brown finish that's given texture by various striped patterns and stitching.
visvim Patchwork Shirt
In true Japanese form, Visvim works several high-quality denim components into one perfect overshirt.
Sacai Solid Mix Shirt
Sacai's penchant for smashing disparate styles together into one incongruous masterpiece puts it in perfect position to win with patchwork clothing, too. This khaki shirt blends military flavors for a technical-meets-luxury finish.
BY WALID Lewis Patchwork Hat
Maybe the hat of the decade? Cut from repurposed vintage shirts, this By Walid Bucket Hat features a face-covering too — truly a product of our times.
Story mfg. Greetings Bark Twin Spiral Shirt
Story mfg. looks to natural materials and dyes to give its clothing a unique visual identity as well as a conscious origin. The Greetings Bark Twin Spiral Shirt is made from organic linen and features hand batik patterns against a patchwork backdrop.
Balenciaga Spliced Flannel Shirt
Balenciaga keeps things familiar with two classic plaid patterns. The Spliced Check Flannel Shirt combines a buffalo check with a grey plaid to offer a contemporary look at a traditional piece.
Want to keep browsing? Head to the Highsnobiety Shop for more products that we love. Highsnobiety has affiliate marketing partnerships, which means we may receive a commission from your purchase.