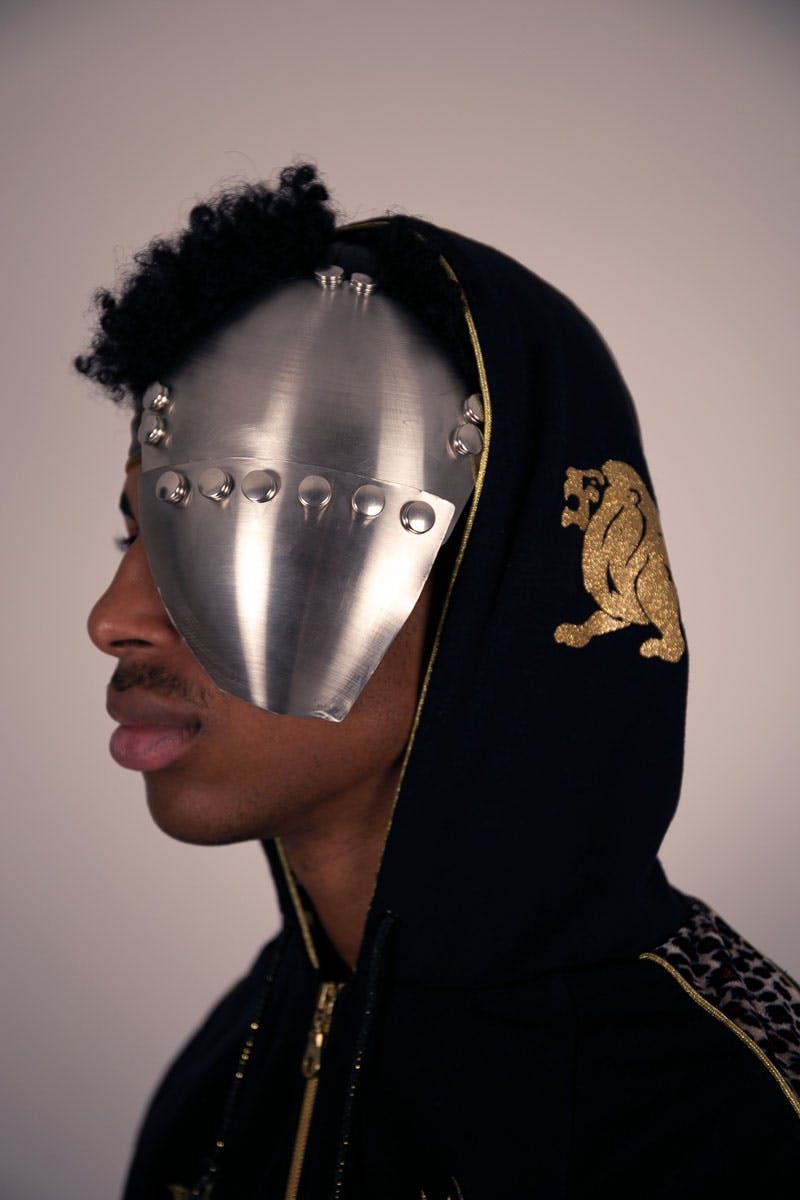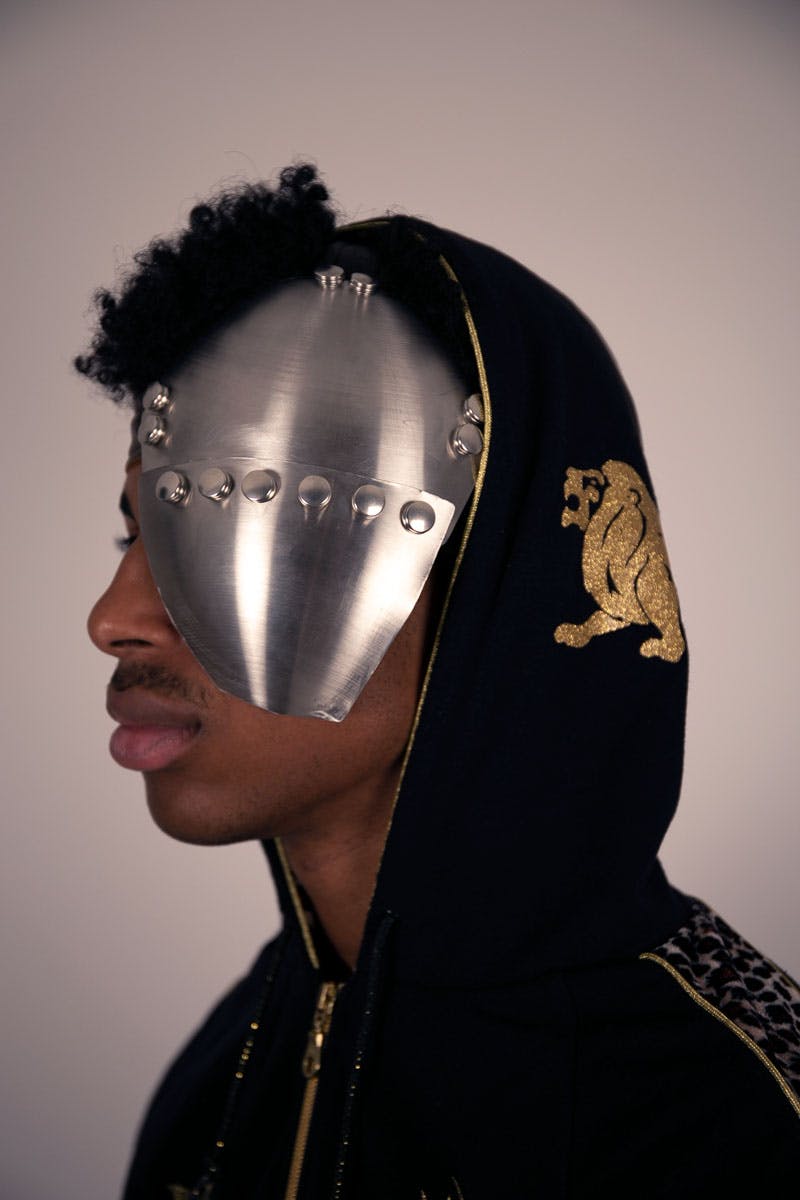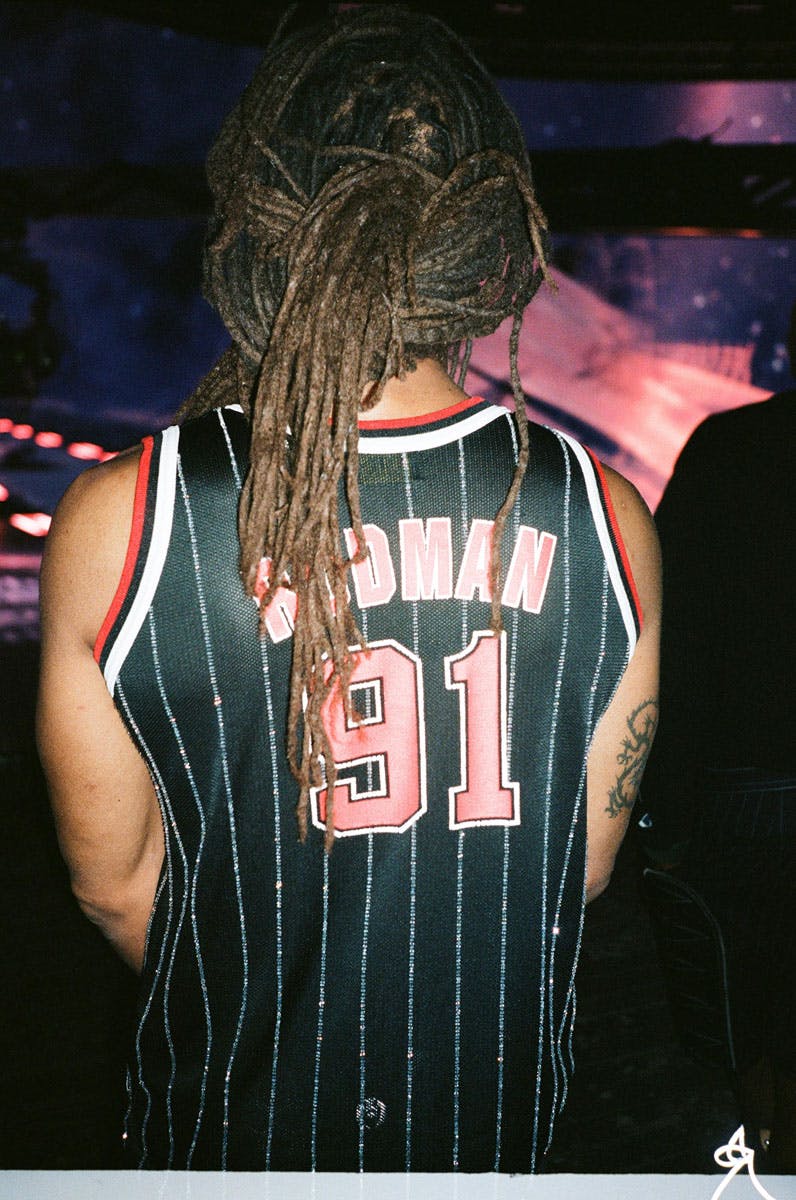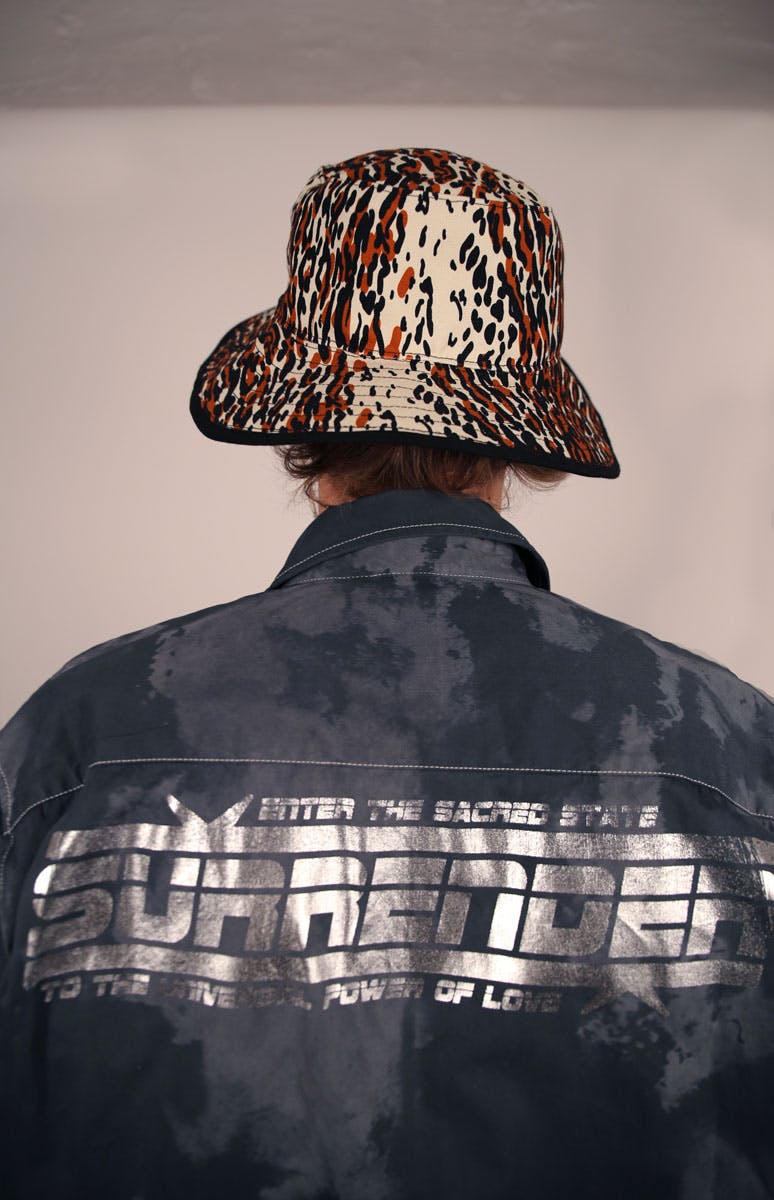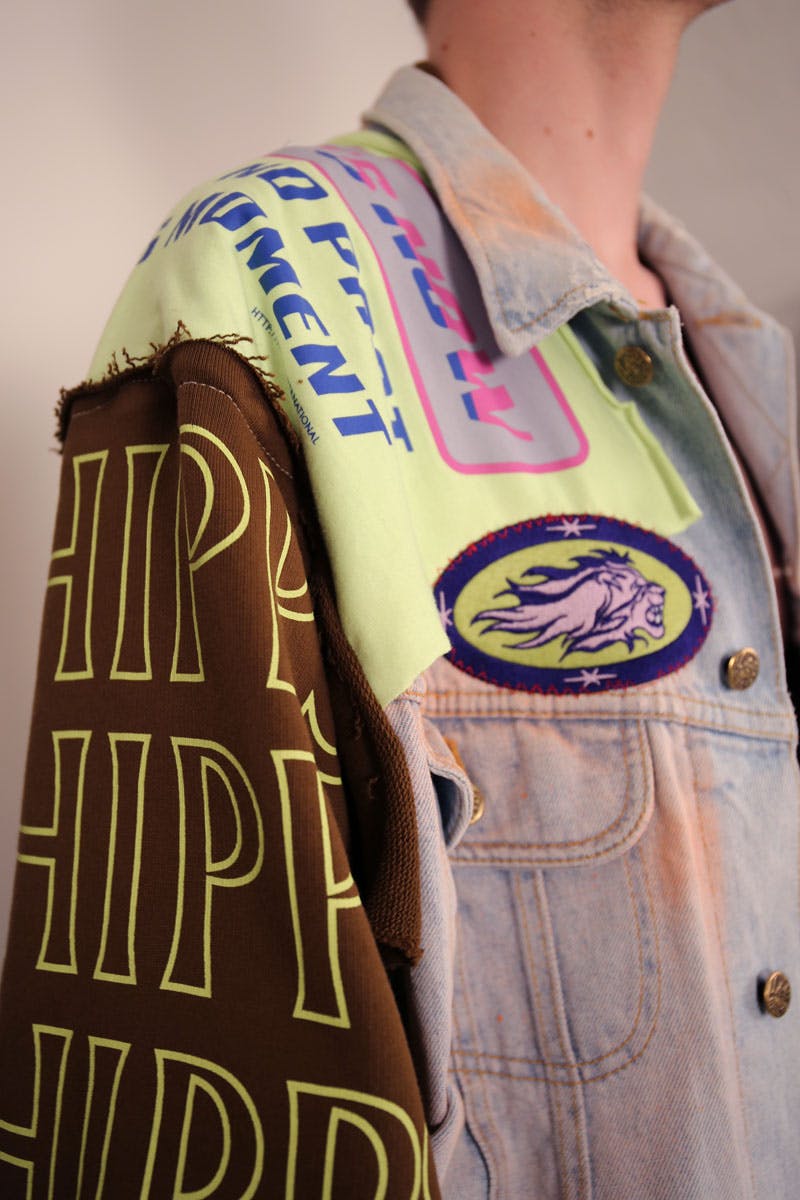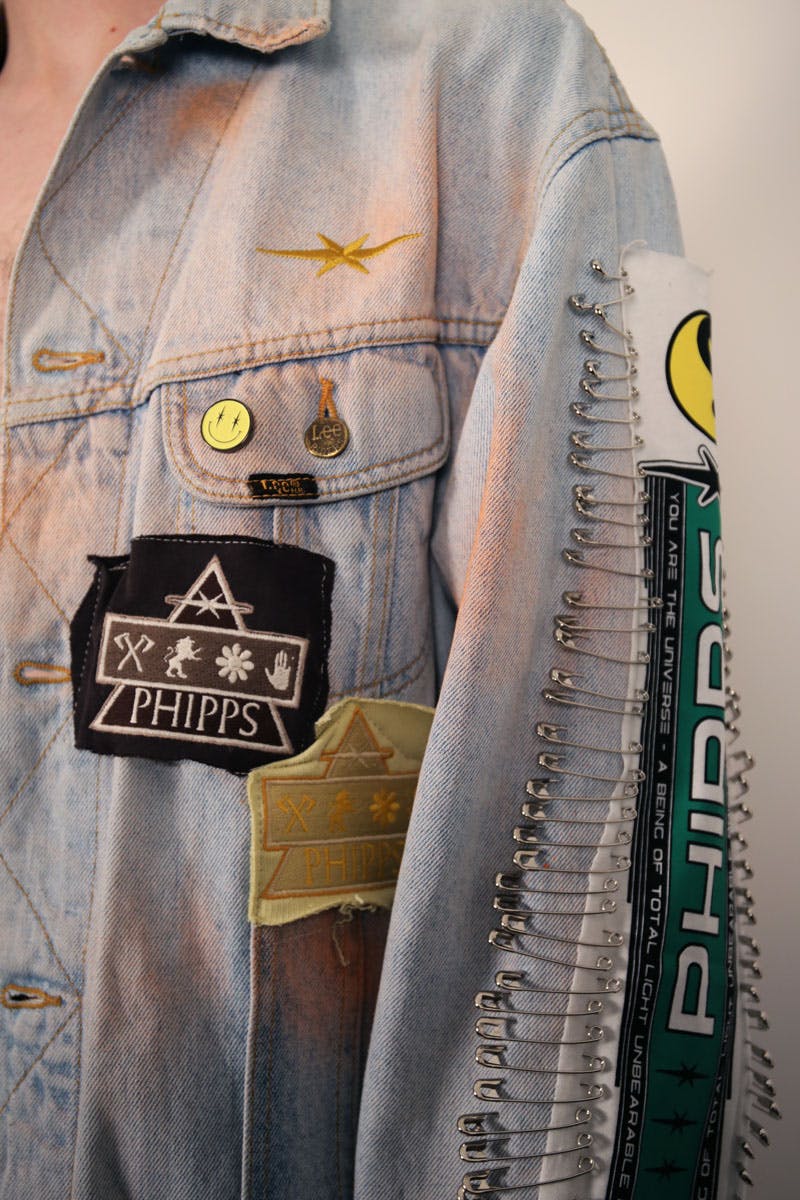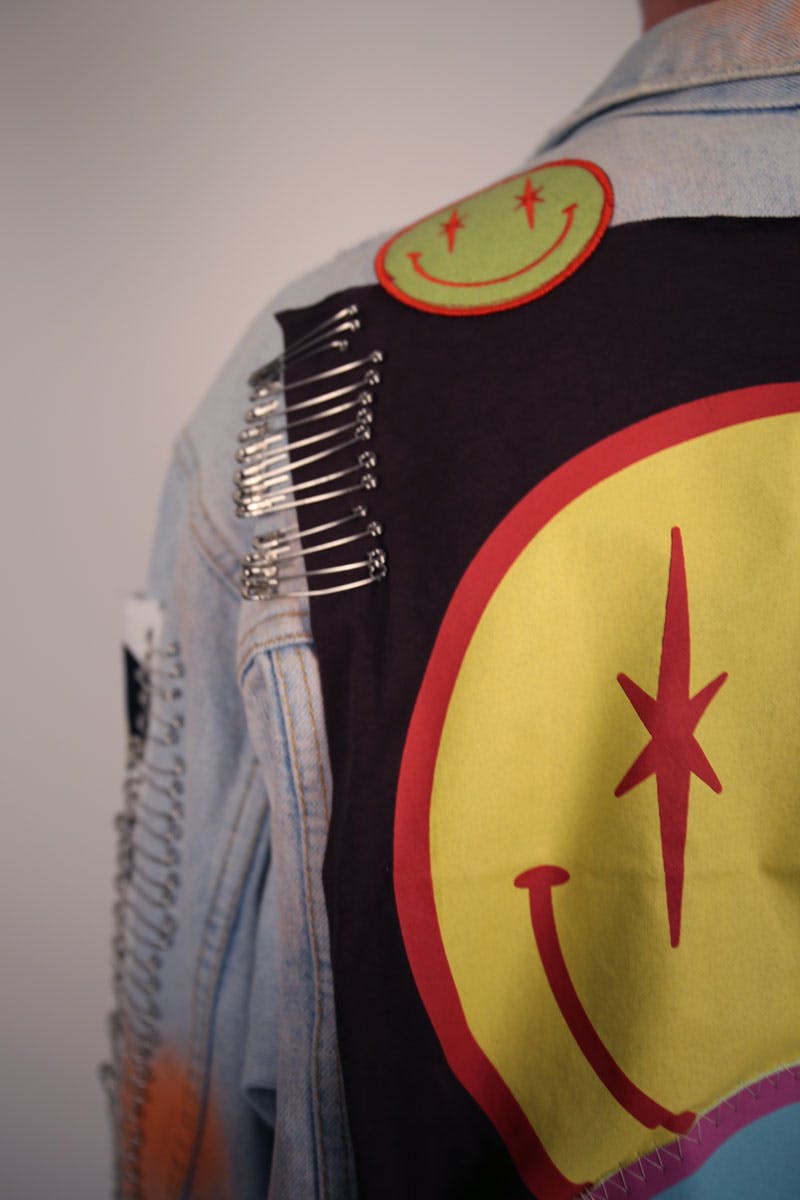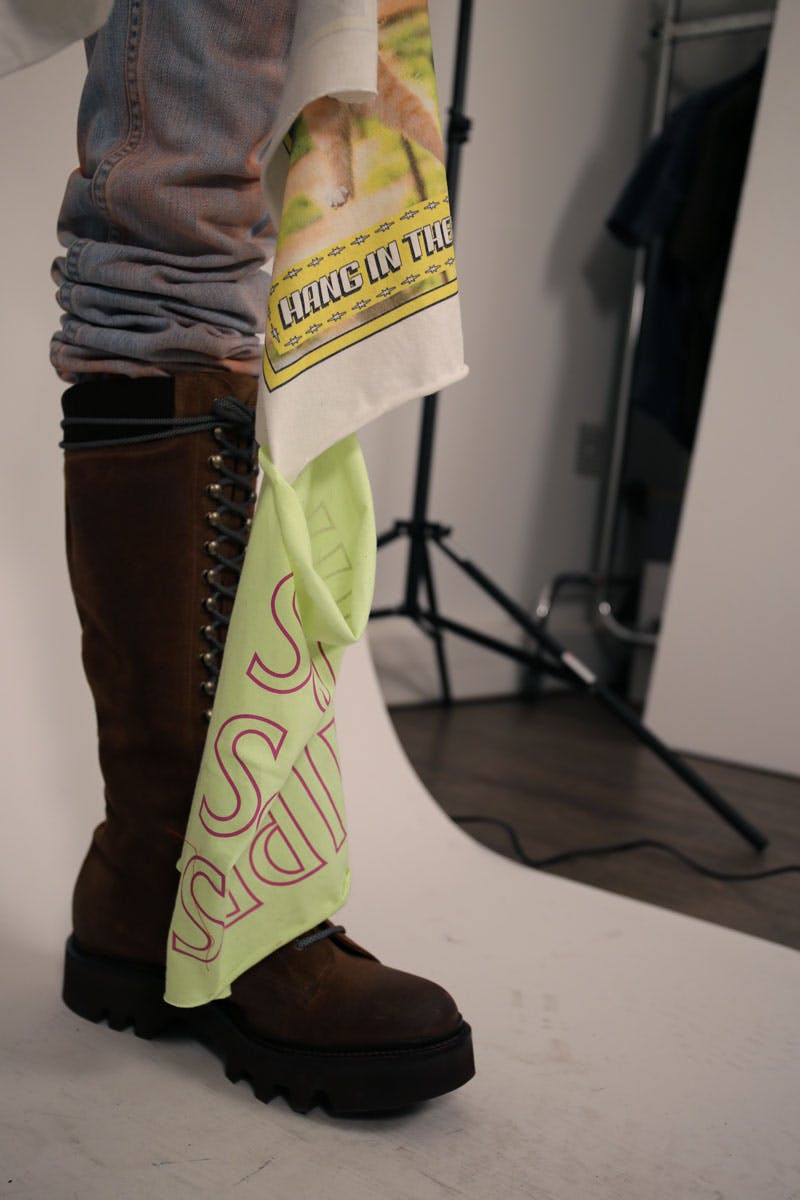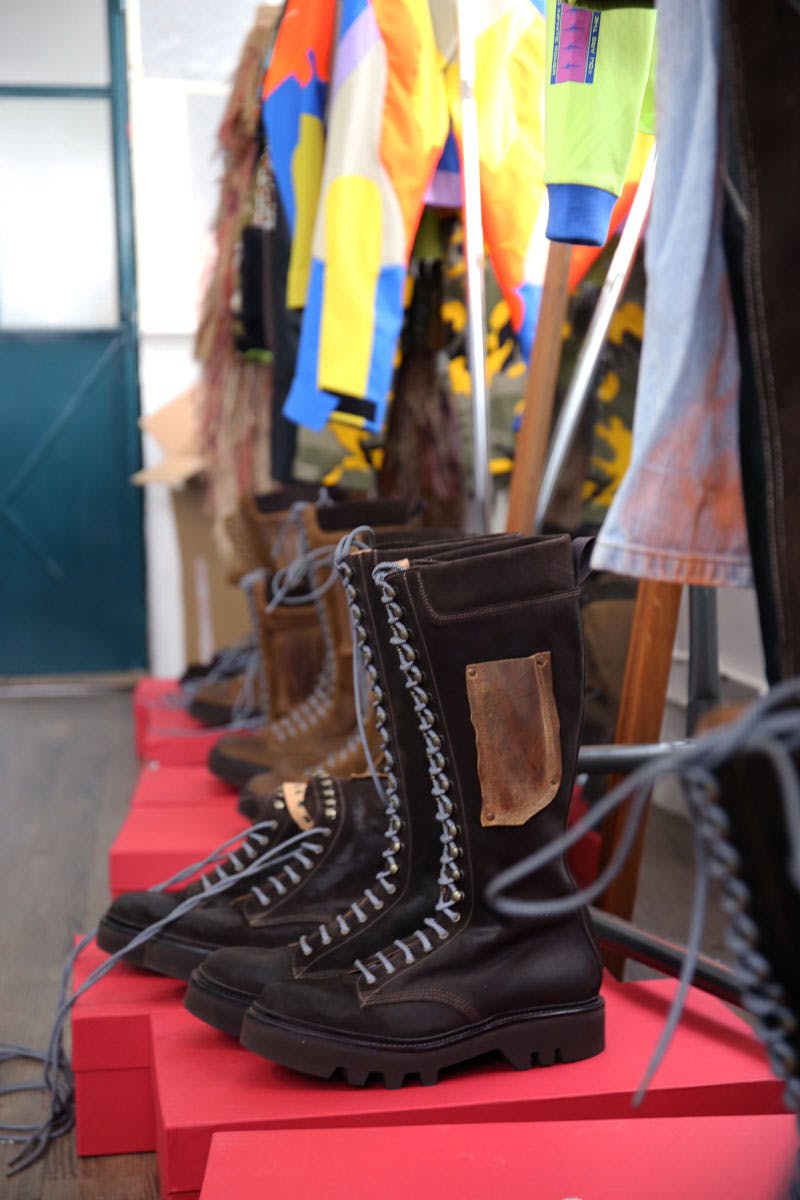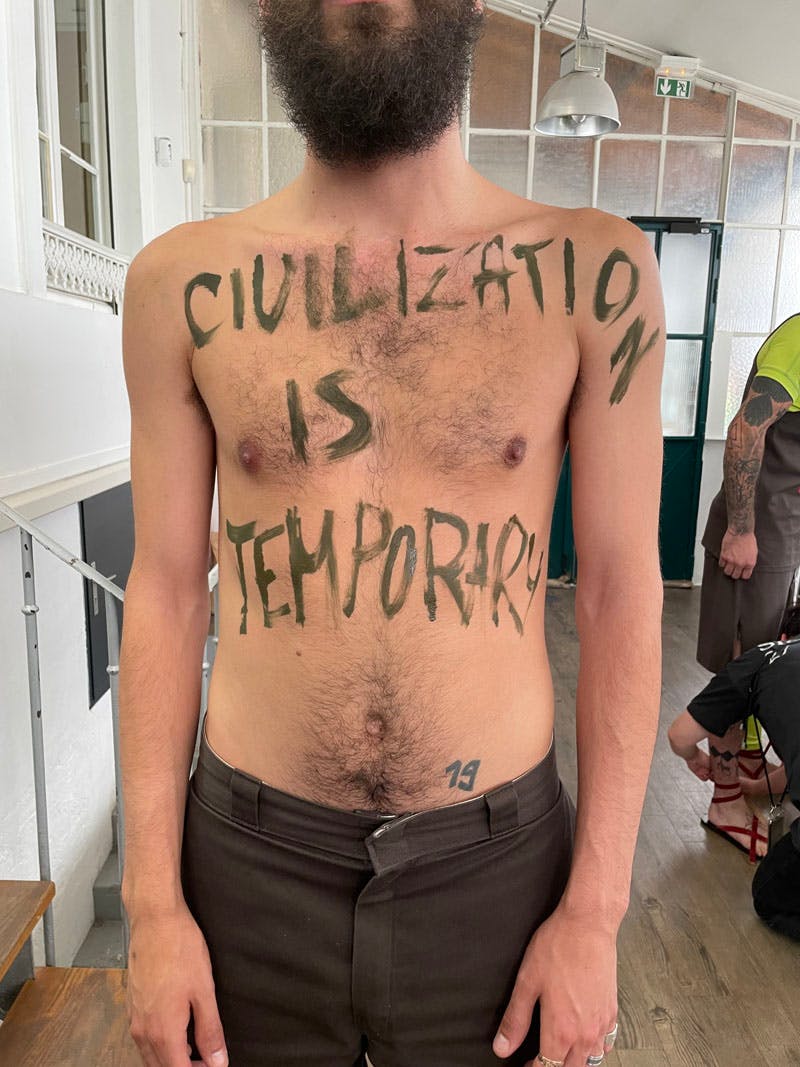 What does it mean to be a man? Spencer Phipps asked himself the same thing when designing PHIPPS' Spring/Summer 2022 collection. Phipps' eponymous brand is famed for its conscious craft and outdoorsy ethos, but he's bringing more than manly gorpcore to the table for SS22, drawing from personal heroes like Alan Watts and Dennis Rodman to incorporate a new interpretation of what masculinity really means.
"This season I would like to look at masculinities," he explained. "More specifically, looking at the tribalism of manhood and its many rites of passage, rituals, and cultural signifiers throughout history in its many different forms, to perhaps arrive at a conclusion to the question of 'what is a man today?'" His answer comes by way of reworked vintage and reshaped menswear, recognizable pieces filtered through an introspective lens.
"The conversation for this collection has been fully interior, like 'what do I want? How can I make that happen?'," Phipps said. "I want to know what we can do well and make the best versions of [our product]. Our clothing tells a story about ourselves and our experiences ... This season was focused on building as much of my own personal DNA into each piece, trying to really define my own design vernacular down to the small details. I wanted everything to feel special and personal, as weird, and enigmatic as I am."
Inspired by Robert L. Moore and Douglas Gillette's King Warrior Magician Lover, PHIPPS SS22, "It Starts Now," is still shaped by PHIPPS' outdoorsy cues — Phipps points to the giant "shit-kicking" boots made by Grenson as evidence — but there's also more than a whiff of reshaped self at play. Disparate elements of menswear wardrobes coalesce as if the wearer is playing dress-up in their closet.
"We looked at different expressions of masculinities — mafia-inspired suits or crop top with cut-offs or construction worker clothes in leopard prints," Phipps noted. Alongside the new pieces, PHIPPS is expanding its Gold Label vintage program, upcycling denim jackets and sports jerseys with crust punk safety pins and hand-laid crystal pinstripes, respectively.
"We're scaling [Gold Label]," Phipps said. "I love vintage. All the big houses, they buy vintage, knock it off and put a logo on it — I'll just sell you the jacket that they knocked off. It's cutting to the chase, kind of. Like, instead of spending my time making a new pair of jeans for you — I've never bought a new pair of jeans in my life — I'll find you some nice jeans, put our star on them, and you get a one-off, special piece."
Next month, for instance, look for a PHIPPS pop-up at the Los Angeles Rose Bowl, where Phipps will offer his vintage wares at its historic flea market. PHIPPS will be scaling its vintage output but it's not the designer's singular focus — "There's a balance" between new and upcycled apparel. This is demonstrative of the brand's multi-faceted output, a fluid representation of masculinity in garment design.