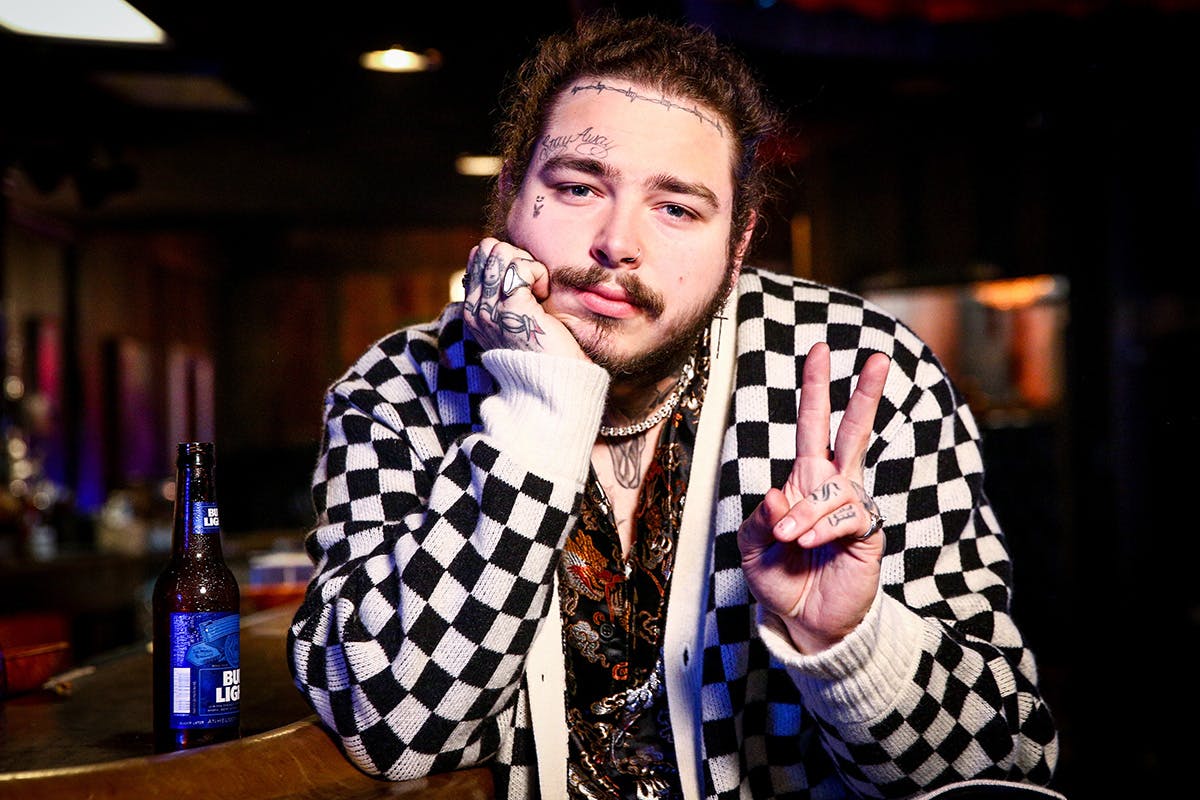 Thanks to food delivery services like Postmates, you never have to leave the comfort of your own home to enjoy a nice meal. Post Malone is evidently particularly drawn to the convenience of the app, as Postmates reveals that the famed musician is their most dedicated customer, The Hollywood Reporter notes.
According to Postmates, Post Malone has spent more than $40,000 using the service over the past year, ordering roughly 3,000 items on 660 orders in 52 cities. His favorite places to order from include Sunset Blvd. grocer Pink Dot, Chick-fil-A, Ralphs, Burger King, Popeyes Louisiana Kitchen, KFC, Petco, Panda Express, GameStop, and CVS. Furthermore, Post is noticeably into the Chicken Love Me Tenders, Lord of the Fries and Really, Really Good Mozz Styx from Big Daddy's, five chicken tenders dinner, and a quarter pound of popcorn shrimp from Popeyes.
The Hollywood Reporter also points out that Malone once blessed a delivery person with a CD filled with unreleased music as a tip.
For more on Post Malone's Postmates addiction, follow on over to The Hollywood Reporter.
Up next, watch Post Malone go undercover to prank fans in a record store.