Highsnobiety recently announced the arrival of a new and exciting chapter in our history: the launch of a new retail experience starting with a drop of Prada Linea Rossa on May 22. To stay up to date with upcoming Highsnobiety drops, please enter your email address here and follow the Highsnobiety Shop Instagram for more previews.
Prada is a brand that redefined the parameters of luxury fashion through its daring use of new materials in the '80s and its foresight in introducing its own sportswear line in the '90s (all of which you can read about here). That idea of permanent creative growth and development permeates the label as a whole. And it's not limited to the products we see on the runway every season or new promo campaigns, nor is it found only among the curated racks of boutiques or in digital spaces such as Highsnobiety — it's embodied by Prada HQ in Valvigna, Italy.
Ahead of our first Prada drop, Highsnobiety was invited to explore the brand's garden factory, a 20-year labor of love. A vast space, the factory is home to many divisions of the Prada Group: production and development of both Prada and Miu Miu's leather collections, material warehouses, vast archives, and administration offices. There's an auditorium, data processing centers, system areas, and much, much more.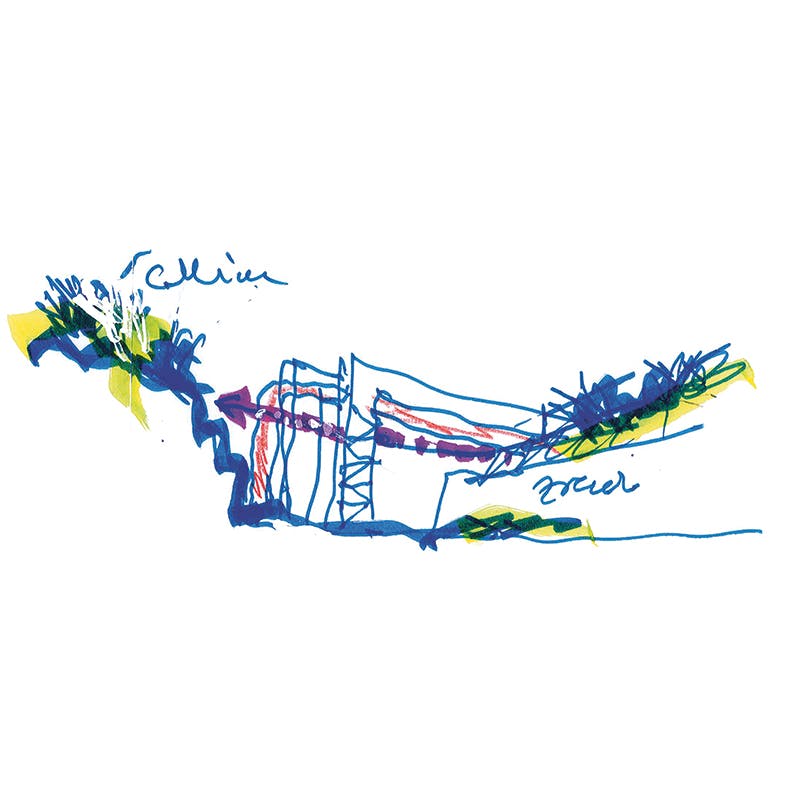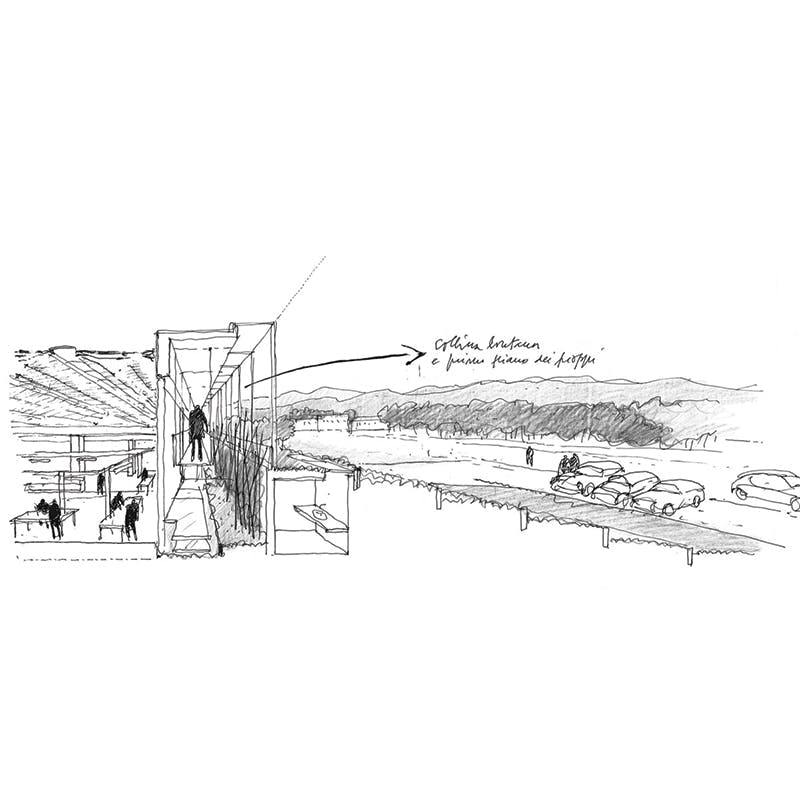 The complex was designed by architect and longtime Prada collaborator Guido Canali with one philosophy in mind: creating a "green factory," a space that merged cutting-edge design with ethics and sustainability.
As with any big brand, with power comes responsibility, so it wouldn't have been enough to simply build a standard factory. It was paramount that Prada's headquarters not only provide staff with the best facilities to create and produce, but that the building send a message to the world about the brand's attitude to our world without compromising on aesthetics.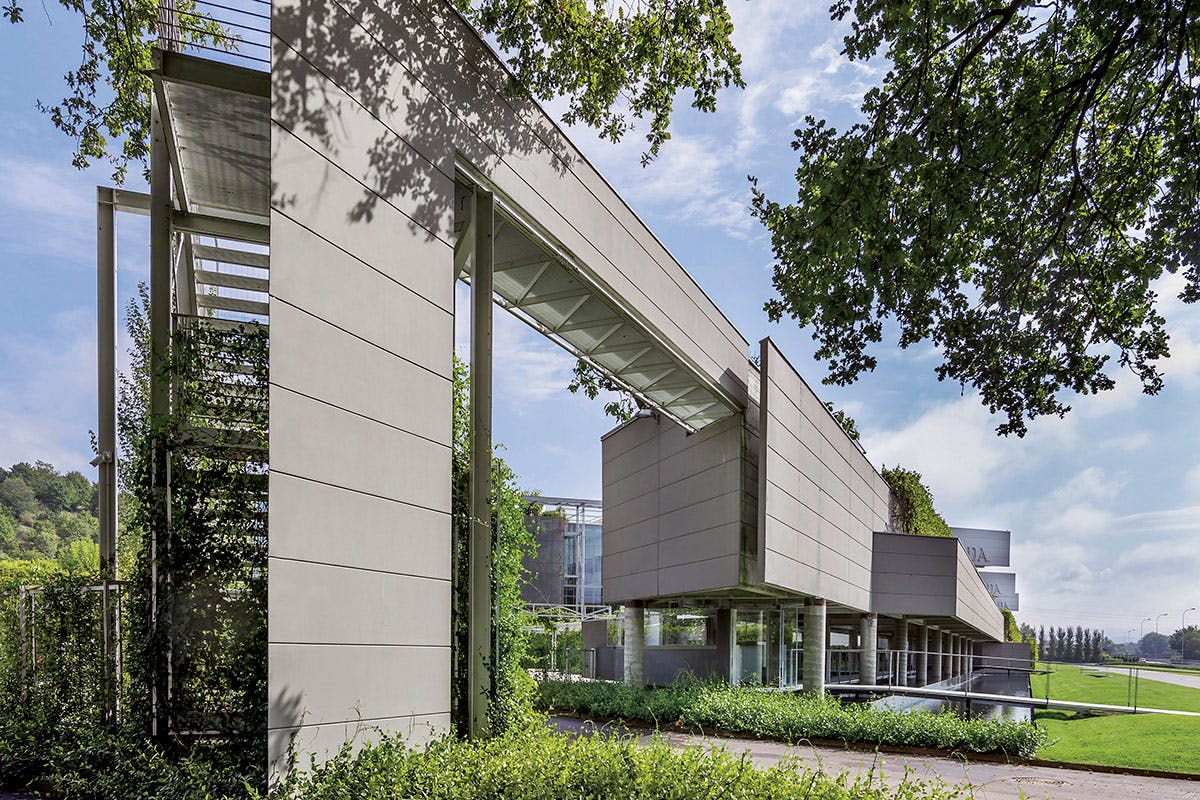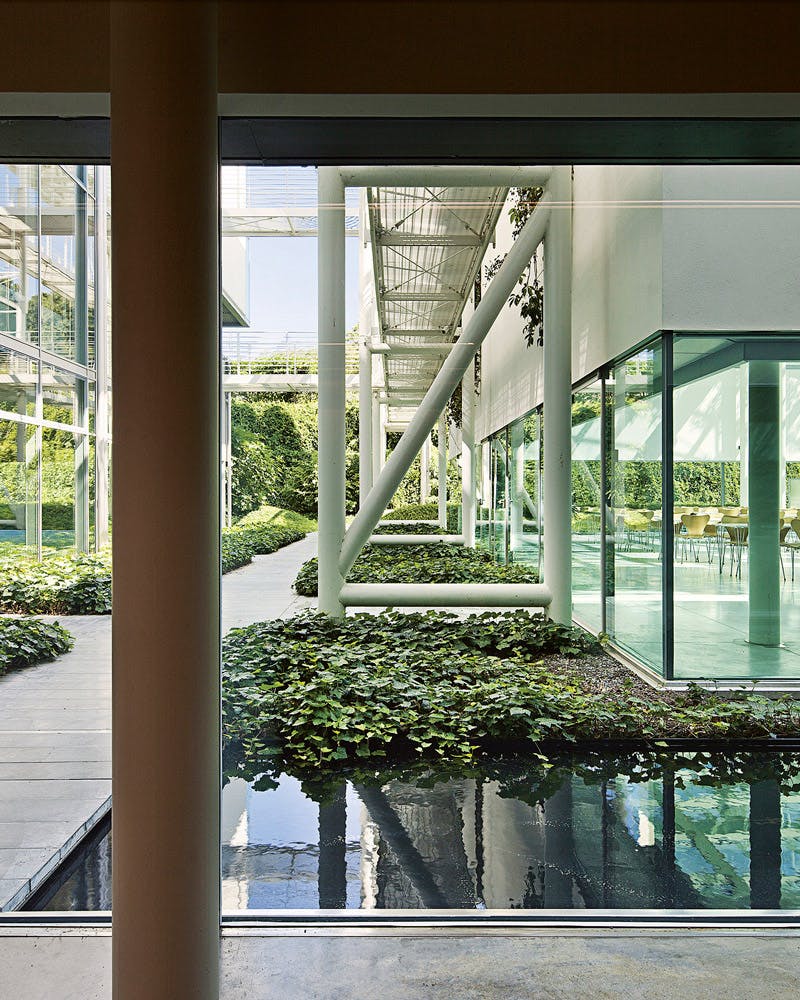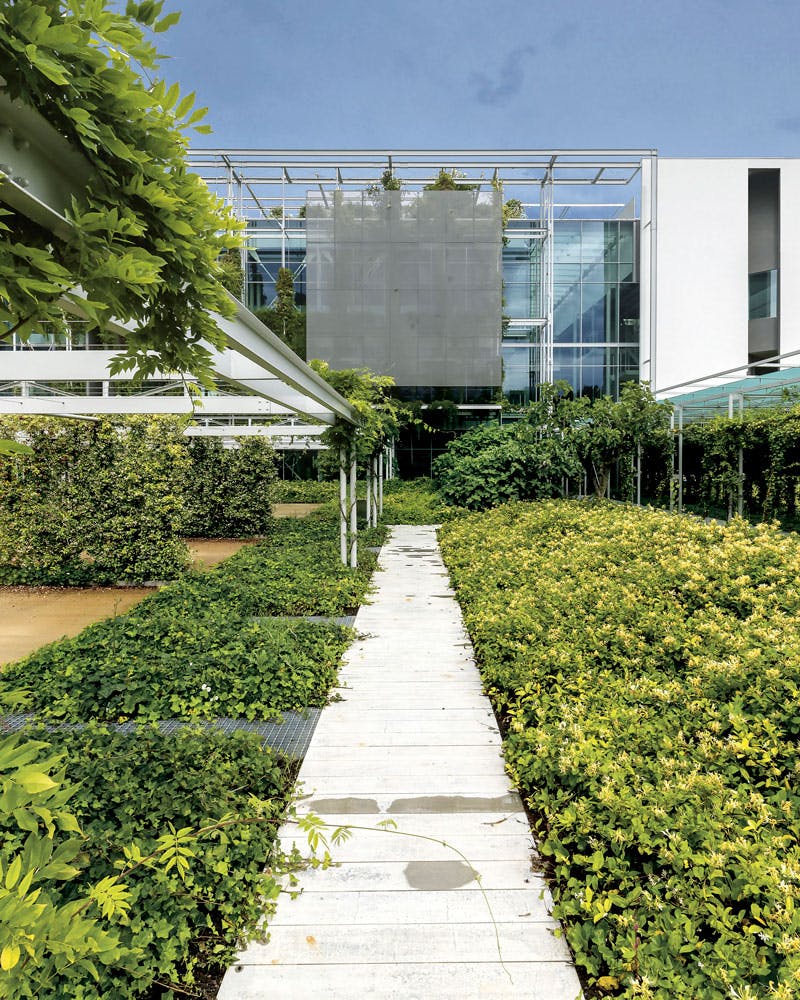 Originally functioning as a roof tile factory and sitting on a 30,000-square-meter patch of land close to a busy highway, the garden factory's development has been an ongoing project. After the Prada Group purchased the then-disused industrial lot back in 1998, it had to be patient as the adjacent lots went on sale, with Prada purchasing the spaces around the factory piece by piece.
Once all were purchased, Canali got to work on setting the industrial space back from the highway, creating a natural barrier through a system of vine-covered pergolas and terraces that obscure the factory's ground floor. Uneven hillsides were tackled in a similar fashion, with man-made spaces lifted and shifted to create a dialogue with nature rather than bulldozing through it. More humdrum elements such as parking lots benefited from the planting of trees, with mulberry, pomegranate, and jujube trees, as well as lavender beds, surrounding the asphalted spaces.
Greenery has a huge presence throughout the building interior, too. Courtyards are filled with vegetation. Flora thrives in nooks pocketed around the industrial space and lush gardens are enhanced by stretches of natural water. These elements unite to mitigate the more industrial impact a traditional factory would have on the landscape, improving the quality of life for those living in neighboring areas and boosting the mood of those working within.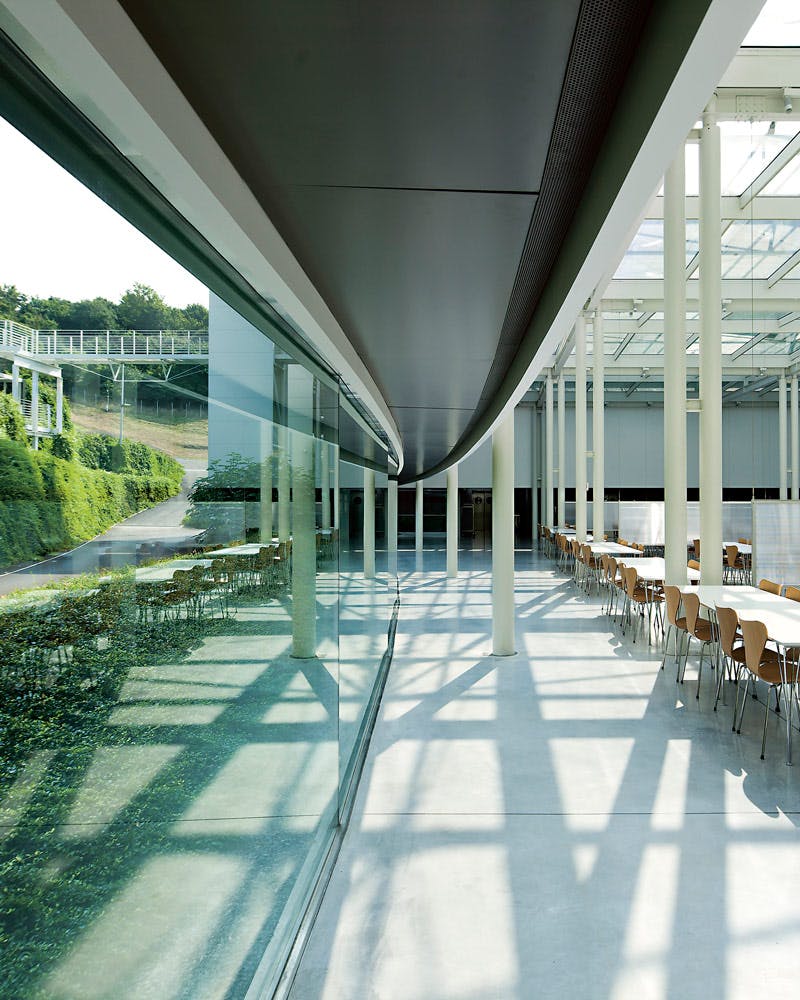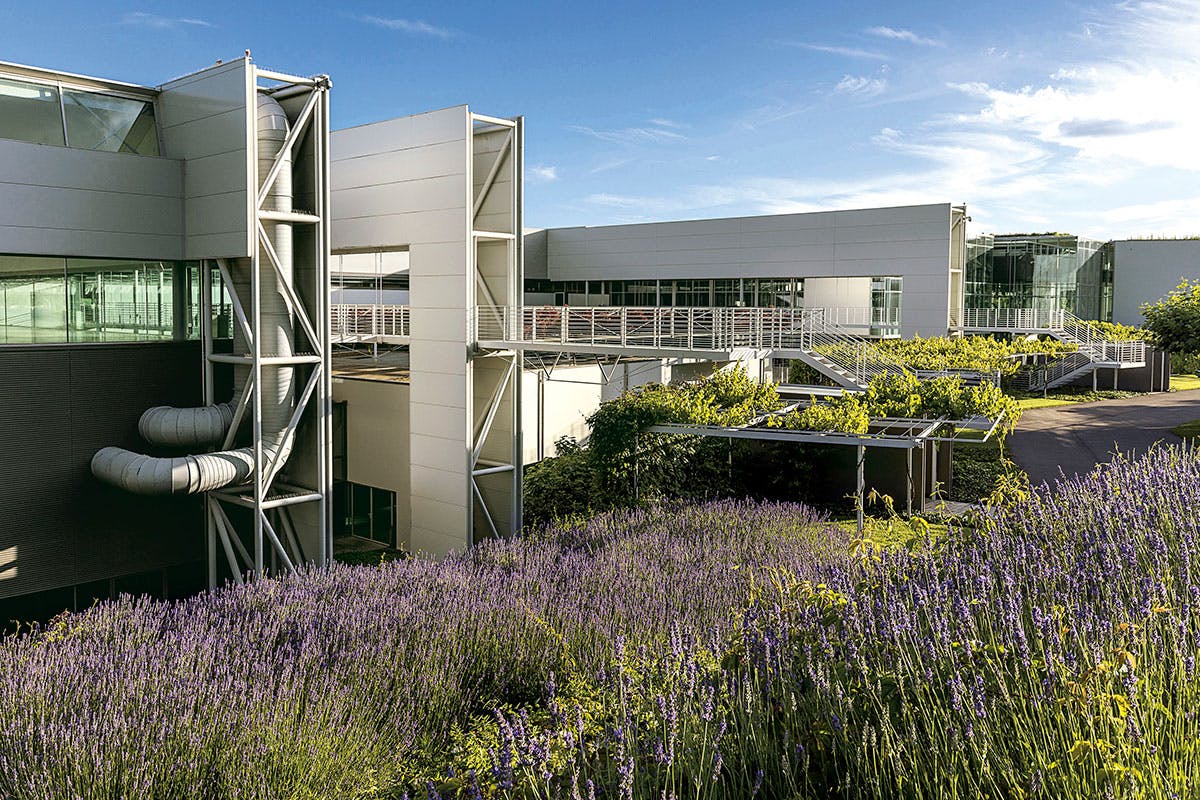 It's not only an abundance of flora that creates an interaction between nature and the factory. Bridges provide open ways of connecting buildings; production and storage rooms are vast and open-plan. Colors are kept muted and neutral, increasing the effect of the glass roof and vast floor-to-ceiling windows that flood offices, communal areas, hallways, and meeting rooms with natural light. The abundance of windows and green energy help conserve precious resources, as well as offering employees views of the surrounding Tuscan landscape.
This is a form of architecture that rejects gratuitous acts of exhibitionism but stays true to a rigorous criticism rooted in rationalism, eliminating and, decanting. And so the fascinating secret gardens, pergolas shaded by grapevines, and pools of water are not there for the architects' own formal satisfaction but out of respect of the physical and mental health and the dignity of the people who will be working between those walls and those gardens.

Guido Canali
To stay up to date with upcoming Highsnobiety drops, please follow the Highsnobiety Shop Instagram and click the button below to sign up for further information.