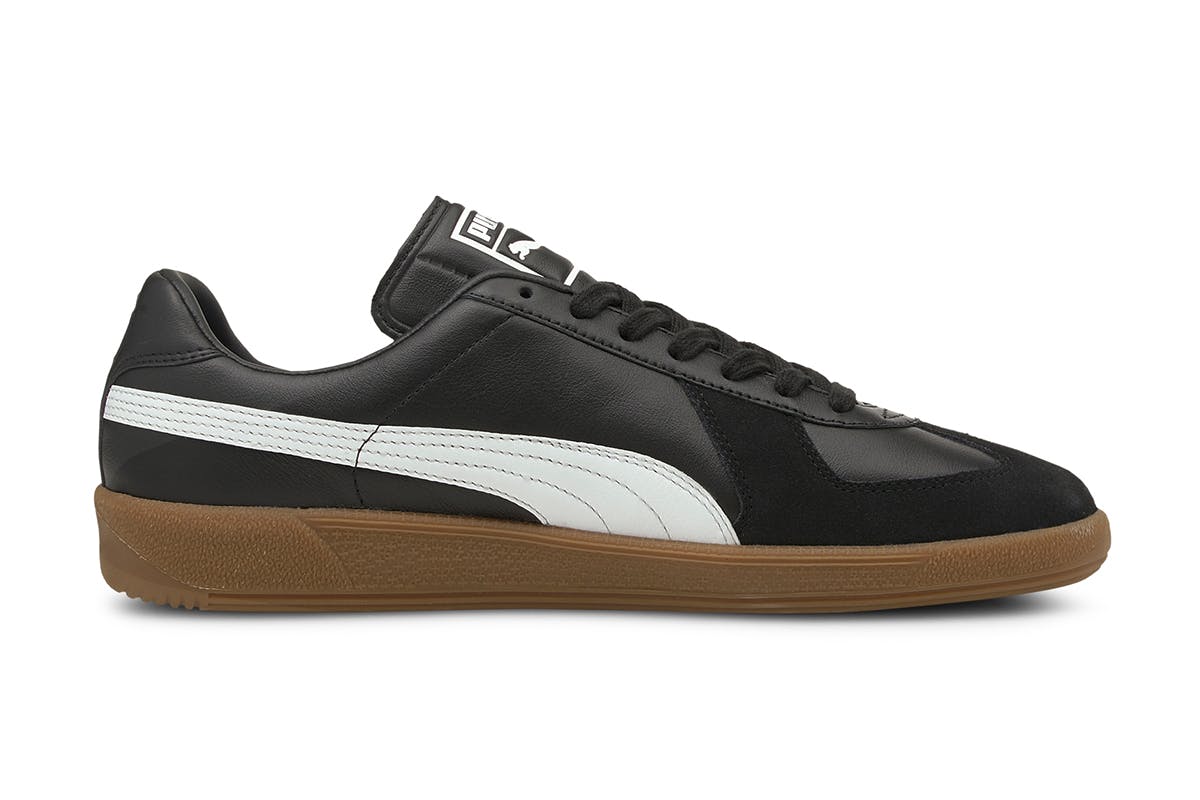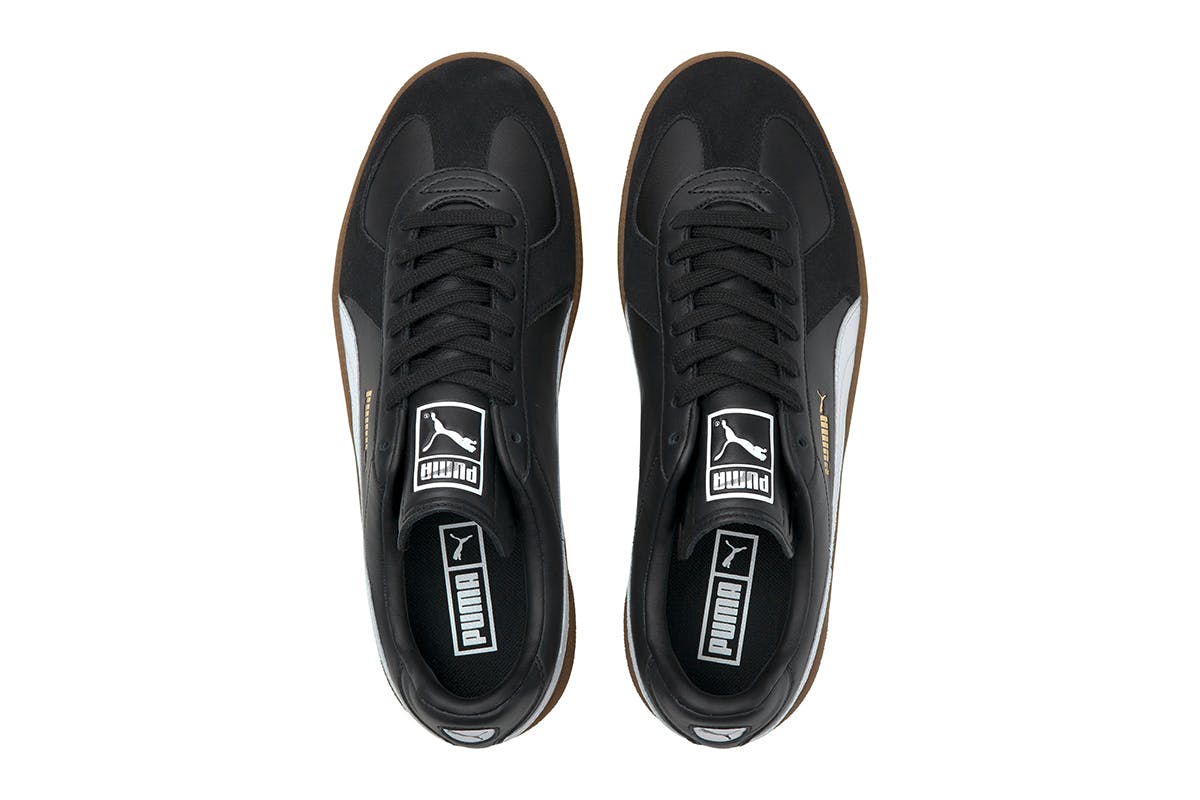 Brand: PUMA
Model: Army OG Trainer
Release Date: Available
Price: $110
Buy: Online at PUMA
Editor's Notes: PUMA needs no introduction, and if sneaker history has anything to say about it, neither does its Army OG Trainer. A true embodiment of "less is more," the silhouette is a gentle reminder that stripped back, anti-hype aesthetics are mainstays of sneaker design, despite what your Off-White™ x Nike's might tell you.
When it comes to the creation of what was originally known as the German Army Trainer (GAT), history can get a little bit muddy. Hailing from the era of the infamous Dassler Brothers feud, the prototyped design is said to be the product of PUMA, while production credit lends itself to adidas. Regardless of what myths may surround the shoe, no one can deny that the two future sportswear giants being at loggerheads resulted in some of the industry's most cherished sneakers. Whether or not you're familiar with the name, the GAT's traditionally white leather upper, gum soles, and contrasting grey suede toe box make the decades-old classic instantly recognizable.
On deeper inspection of a pair, you may well find yourself experiencing a greater familiarity. These feelings are, of course, totally founded as once you strip back the iconic Formstrip branding, the Army OG Trainer's minimal DNA is shared with the adidas Samba and Maison Margelia Replica (the clue is in the name). Silhouettes like these have endured the test of time because of their no-nonsense design approach that goes against the grain of logomania, heavy branding, and obtuse additions of flair. Sneakers such as these are not demanding of attention and yet never go unnoticed – especially when gracing the feet of A$AP Rocky and Frank Ocean. There are no bells and whistles; simply an attention to detail, ultra-wearable material mix, and most importantly, they're affordable. Combining these elements results in everyday shoes, easily thrown into rotation by the average Joe (and Rihanna).
While hyped releases including the Jordan IV and Virgil's "The 50" may be the bait that keeps us running back to losing raffles, timeless silhouettes such as these bridge the gap in making sneakers feel accessible to all. The truth is, not everybody feels they can pull off wearing a plastic hangtag on their shoes, but you'd be hard-pressed to find someone that feels uncomfortable in a pair of Suede Classics or Leather Clydes.
Dressed up or dressed down, in the office or on the runway, every sneaker rotation can benefit from a simple, anti-hype shoe to bring the balance.