When Seoul's ADER ERROR first blew up back in 2015, the label's penchant for oversized unisex shapes, bold blocking of soft color, and deliberately playful (mis)use of English wording made it an instant hit and one of the strongest labels to emerge from South Korea. With aesthetics that invoked a sense of innocence and nostalgia, coupled with the above, means it is one of the defining labels that has joined high-fashion ideas with streetwear accessibility and cheekiness. It also means it's perhaps the perfect collaborator for the next stage in PUMA's year-long run of RS sneaker collaborations.
Perhaps unsurprisingly, the PUMA x ADER ERROR collaboration also includes a small fashion-forward but instantly wearable capsule collection, as well as some of the strongest reinterpretations of the RS-0 and RS-100 PUMA silhouettes we've seen all year. For this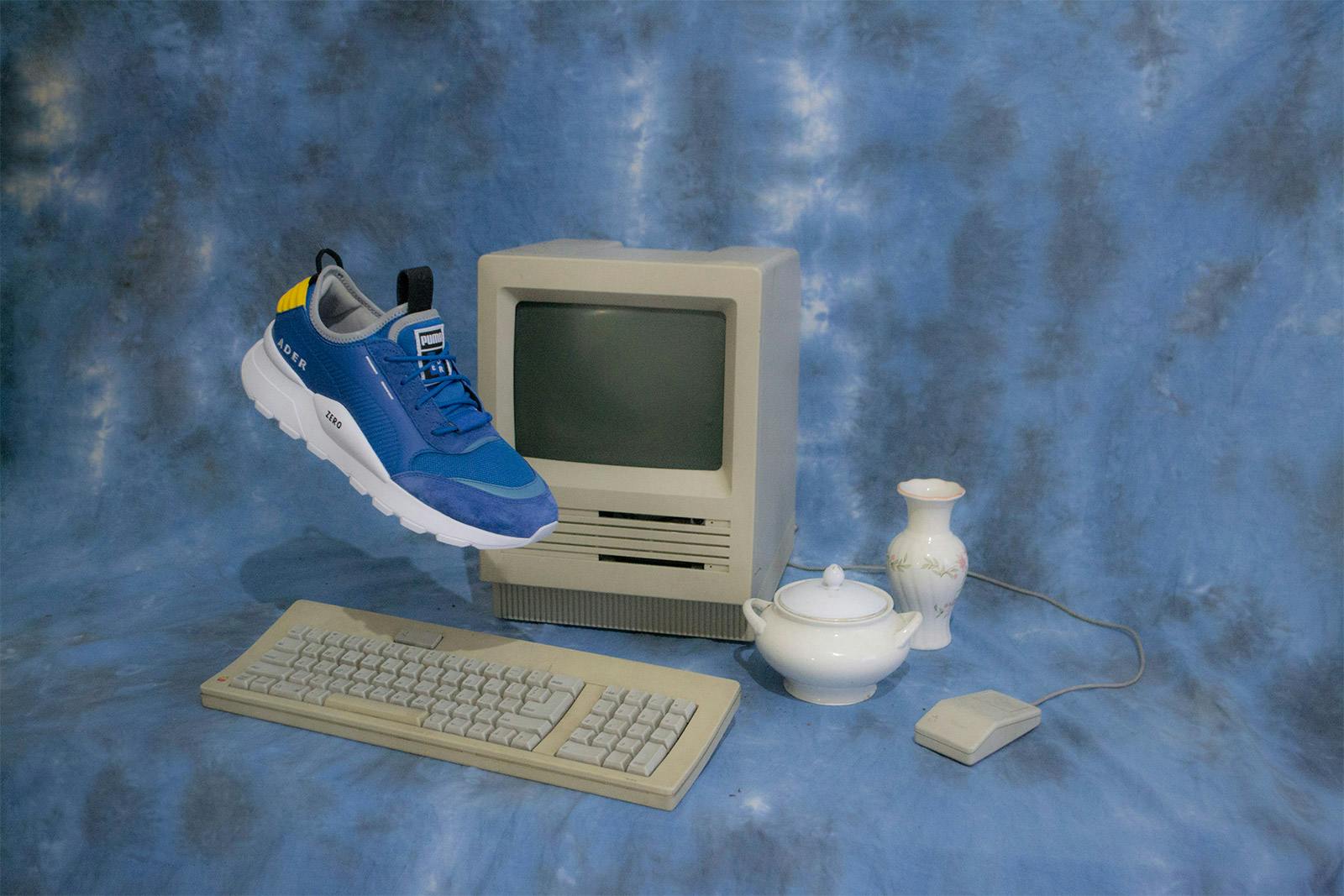 In bringing back the '80s Running System (RS), PUMA has looked to three undeniably influential cultural pillars for inspiration: gaming, photography, and music. The leaping cat's collaborations with SEGA, Polaroid, and Roland speak to this, with each of them remixing the OG RS-0 silhouette in their own way. But you also see this with PUMA's own remastering of the RS style for 2018: the RS-Sound, RS-0 Optic, and RS-0 Gaming (for full context on the RS's design, the OG releases of the '80s, and its recent relaunch by PUMA, head here).
However, with the PUMA x ADER ERROR collaboration, the overriding sense is one that binds all previous collections together, inspired and respecting past designs but that is distinctly looking towards the future: one of nostalgia. The collab therefore not only focusses on footwear but also a capsule collection of clothing that seems at once both from the past but sharply contemporary and future-looking all at the same time. Retro and future or, as PUMA terms it: FUTRO.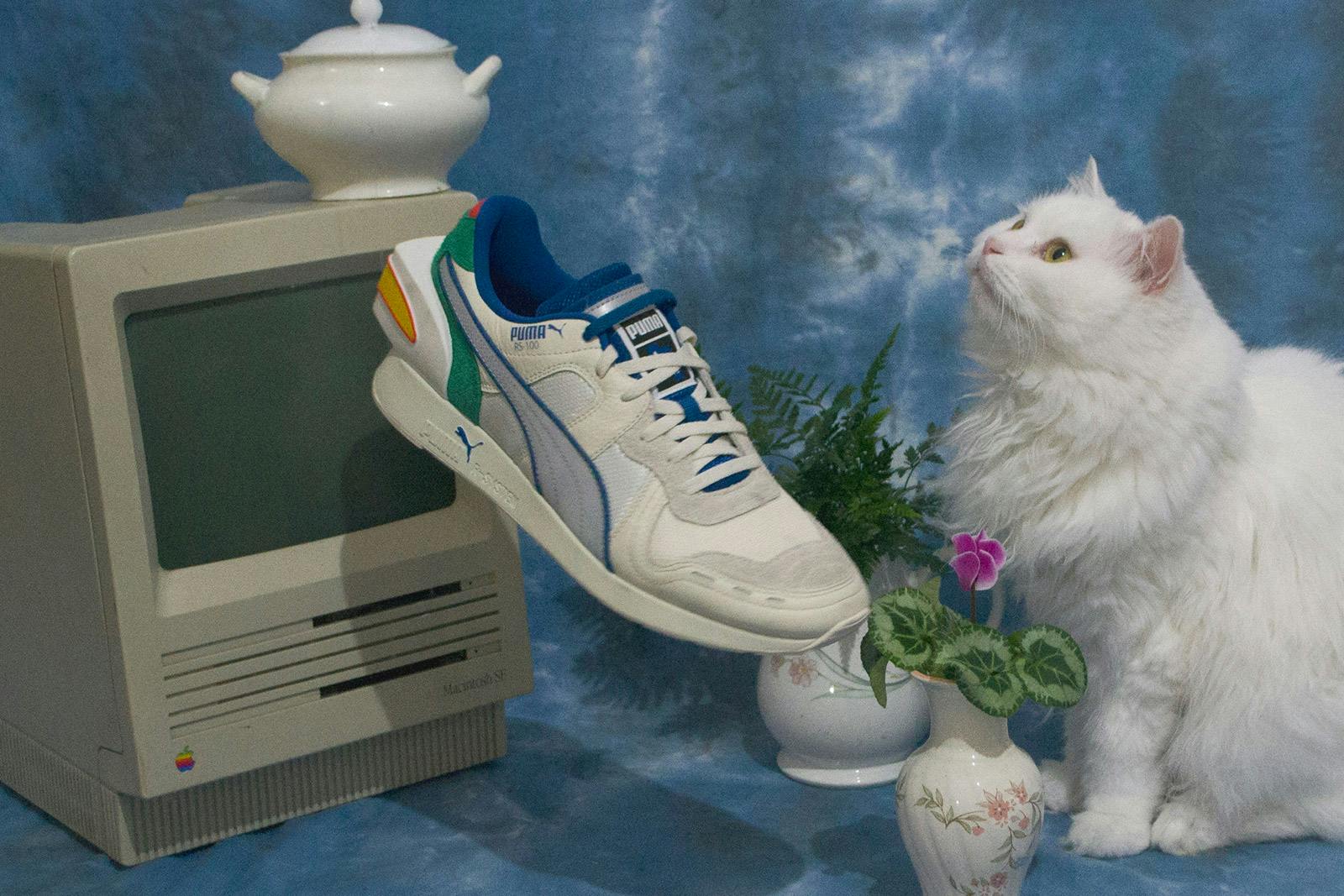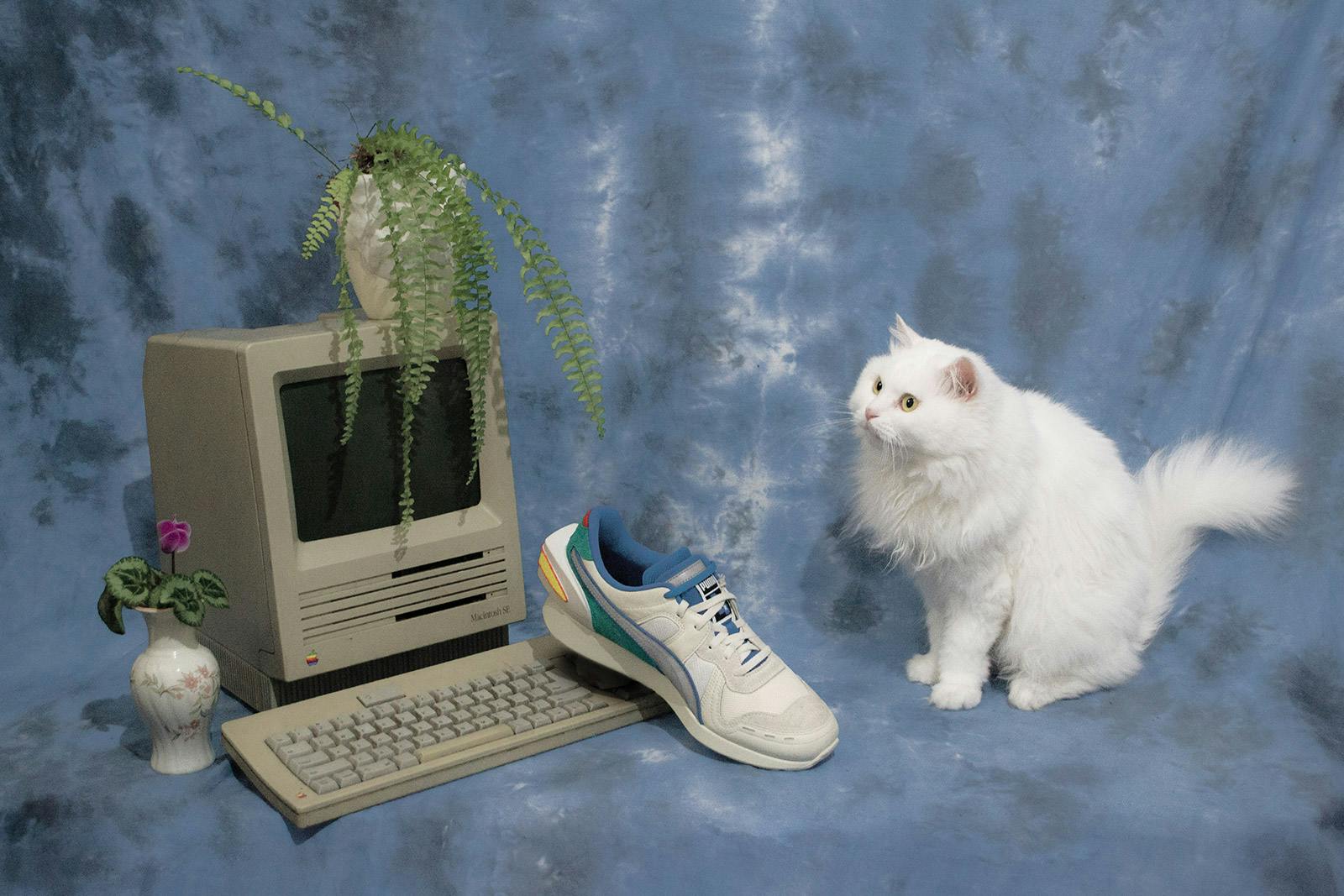 The ever-eccentric Seoul-based label, ADER ERROR version of the RS-0 comes in two bold colorways of black or blue, with bold text on the midsole and upper and a unique double tongue with a co-branded woven label. built on PUMA's comfortable Running System cushioning technology with a bold chunky sole, mixed material upper of leather, nubuck, and mesh with form-fitting slip-on sock construction. Meanwhile, the RS-100 features a predominantly off-white upper, a silver formstripe, and a protruding heel feature that resembles the connection port on the original RS-Computer.
Taking something from the past, evolving it, and reinventing it for today.

Heiko Desens, PUMA's Creative Director of Sportstyle, on the RS-0
To honor the importance of innovation and reinvention, we worked with five visual artists who are breaking new ground and giving life to their unique ideas for the future. We tasked each artist or artistic group to interpret one of the RS-0 concepts and, with Dom Sebastian, the London-based visual artist applied his weird and wonderful aesthetic to archival ads for the original RS models from the '80s. Blending a subtle domestic surrealism with the warm and fuzzy aesthetic of film photography, the reinterpreted works mirror the playful, unserious attitude that has made ADER ERROR one of the most important and relavant brands of the moment.
Initially studying graphic design at Central Saint Martins before transferring to textile design, Sebastian sits, as It's Nice That describes, somewhere between a mad scientist, fashion designer, and a visual artist. "I think the way that my work moves between the different areas can confuse people because they can't define it," he explains.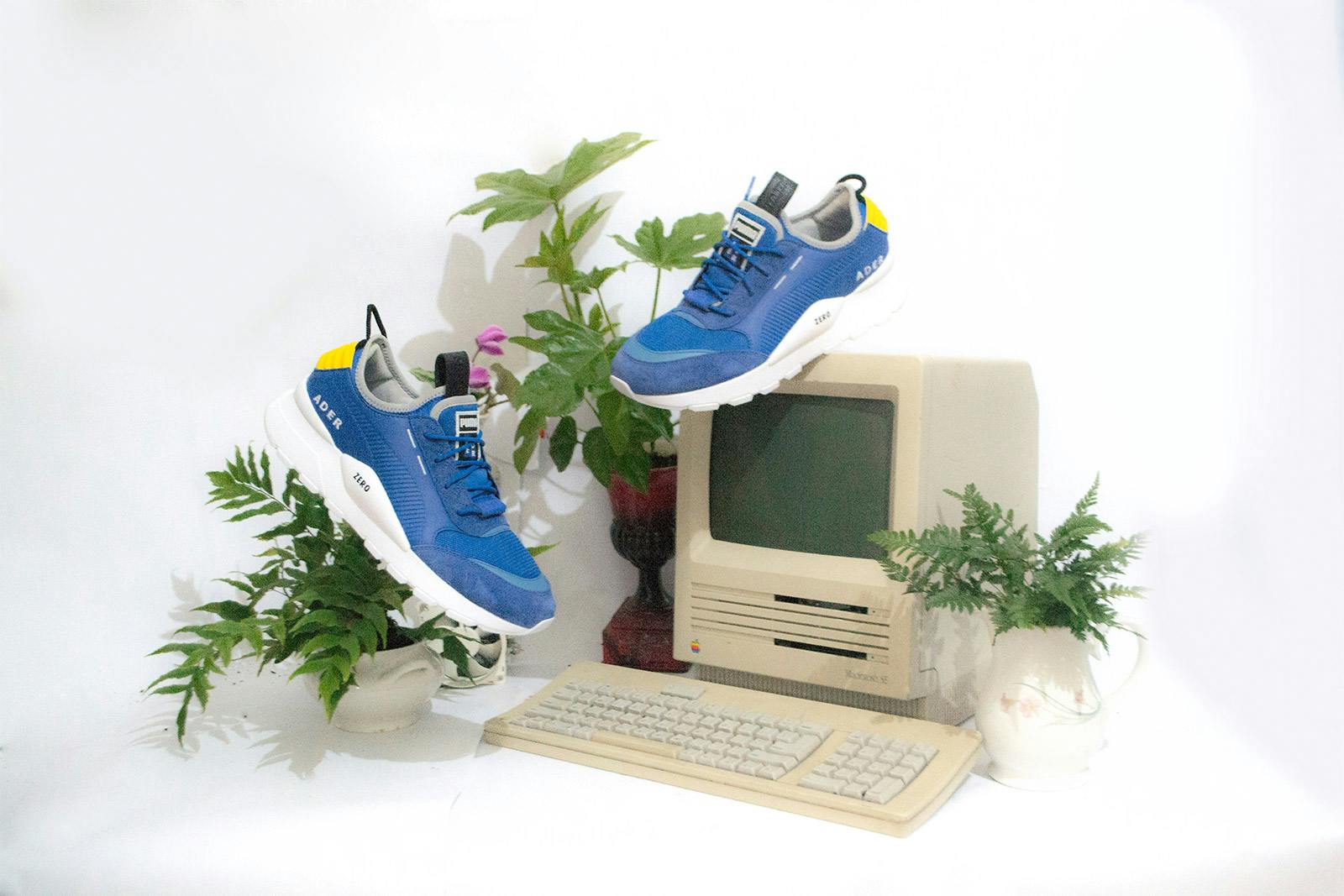 First used in 1986, PUMA's Running System is a cushioning technology initially developed during the running boom of the 1970s and '80s. Despite completely rethinking and rebuilding the mechanism from scratch using new materials, the original spirit of innovation remains as part of all recent RS-0 colorways. Feeding today's hunger for both nostalgia and newness, the PUMA RS-0 has a timeless spirit worthy of both the past and future.
The PUMA x ADER ERROR collection and sneakers drop September 1 via PUMA.com, adererror.com, and select retailers. Prices: RS-0 at 160€ and the RS-100 at 180€.