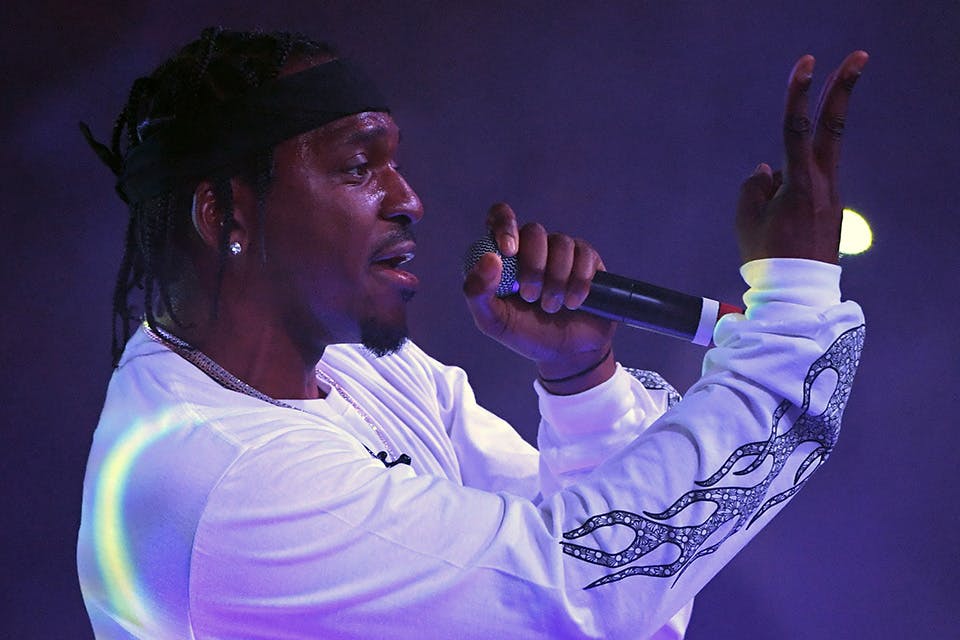 Pusha-T was attacked on stage during his show at Toronto's Danforth Music Hall on Tuesday night.
The gig marked Push's first in Toronto since dropping DAYTONA, his critically acclaimed third album, back in May. As the videos below show, a group of individuals began throwing beer and paint at the rapper before attempting to rush the barriers, resulting in a skirmish. The group was then subdued by security, with Push exiting the stage apparently unharmed.
The rapper returned shortly after to perform his Drake diss track "Infrared." According to Pitchfork, Pusha told the crowd that the assailants were paid to attack him. The Toronto Police Department confirmed it had been called about an assault, with three people sent to hospital with minor injuries, but the spokesperson didn't name Pusha-T specifically in the police's statement.
Watch footage below.
Both Pusha-T and Toronto native Drake recently drew a line under their much-discussed beef. However, at Tyler, the Creator's Camp Flog Gnaw Carnival two weeks ago, a message reading "FUCK DRAKE" flashed up during the former Clipse rapper's set. Push denied he was behind the diss and blamed a "corny tech dude" who worked for the festival. "Dissing anybody on screen isn't part of my show," he wrote on Twitter.
This is an emerging story. Stay tuned for more news as it breaks.
Now, discover why Earl Sweatshirt's new album could be his long-awaited classic.