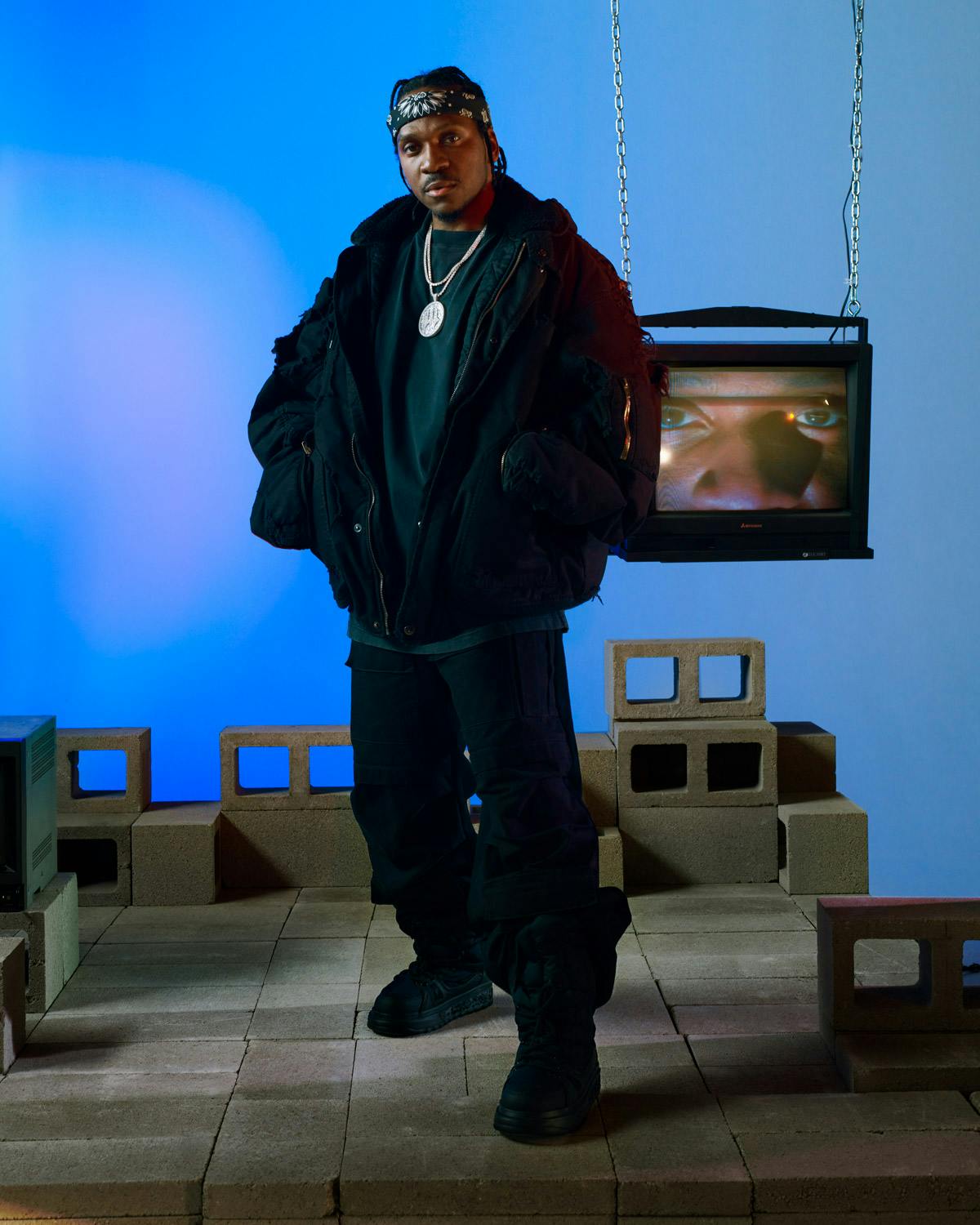 Tomorrow marks the hugely-anticipated musical return of Pusha T with his new album 'It's Almost Dry.' In this FRONTPAGE feature, we spoke to the rapper ahead of the project's release to discuss its creation, working with Pharrell and Ye, and why this is his most "competitive" project yet.
In a click and scroll economy of fleeting thrills, hot takes, and never-ending conveyor belt of pop culture news, it's rare we slow down long enough to pour over a new release and give it the attention it deserves. Even as a music journalist, projects with the power to make us stop and savor it are few and far between. So why am I having this pinch-me moment before an interview for an album I haven't even heard yet? It's just the Pusha T effect, I guess.
Push has the luxury of only dropping music when he feels it's ready. "I want people to understand that we're not microwaving music over here," he tells me over Zoom. When we speak, we're just days away from the release of his fourth solo studio album It's Almost Dry – a title he revealed for the first time during our interview. He also offered a casual yet clear-eyed prediction: "Oh, this is definitely going to be the rap album of the year."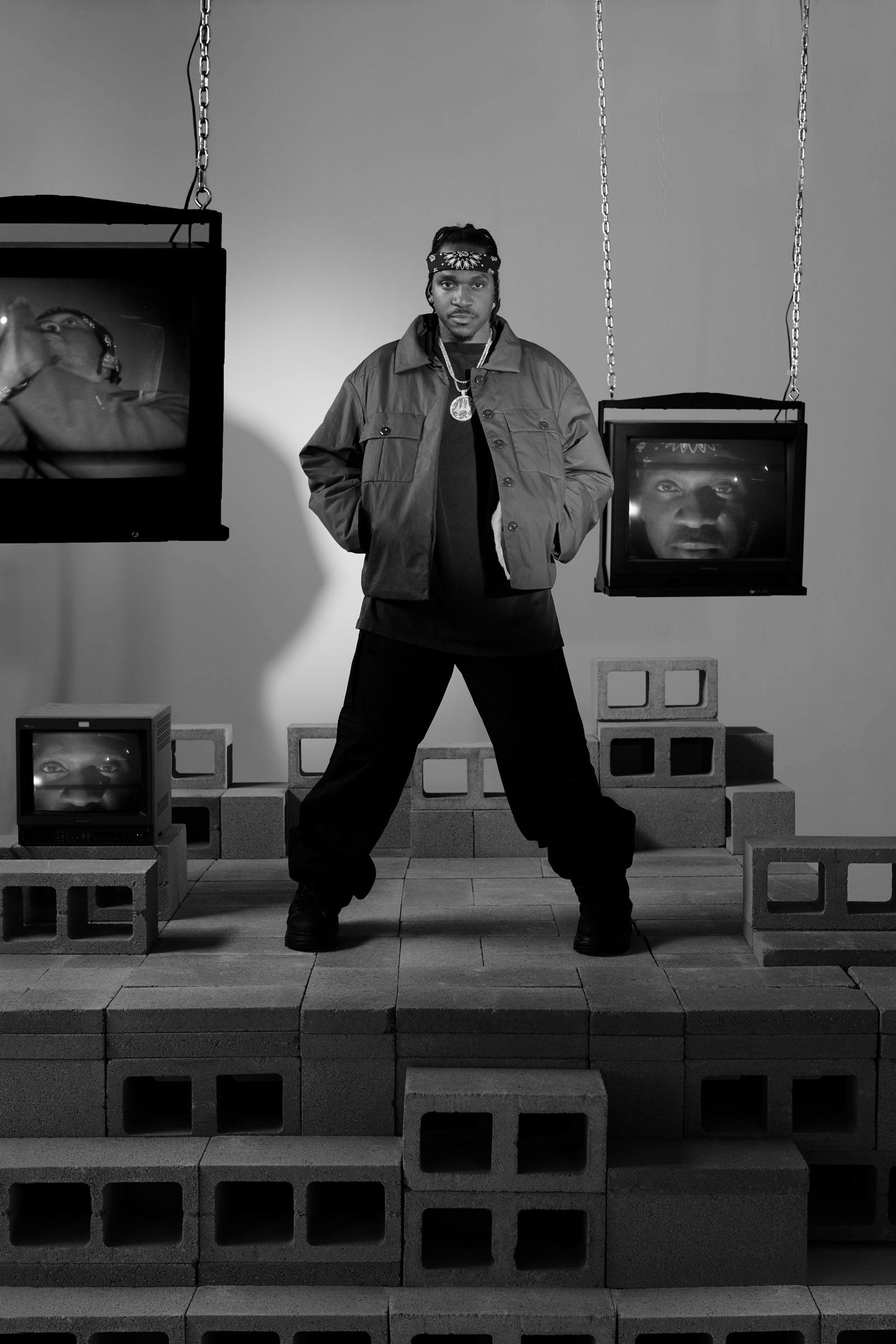 From anyone else, the statement would seem like tongue-in-cheek bravado. But with three decades in the game – first as one half of rap duo Clipse, then as a critically lauded solo artist, as well as president of Ye's G.O.O.D. MUSIC imprint, in addition to being the founder of his own Heir Wave Music Group – Pusha T has more than earned his chops. On top of that, he's one of hip-hop's most legendary wordsmiths. Who else but Push would rhyme "glocks and keys" with "Socrates"?
Few rappers are operating at a comparable level this far into their careers. The 45-year-old exists in rarefied territory, both in terms of street-level authenticity and pop chart accolades. His last album DAYTONA has been aging like a fine wine since its 2018 release. "Who else got the luxury to drop when he want?" he rapped on track four, "Come Back Baby," and four years later, Pusha is back to prove himself again.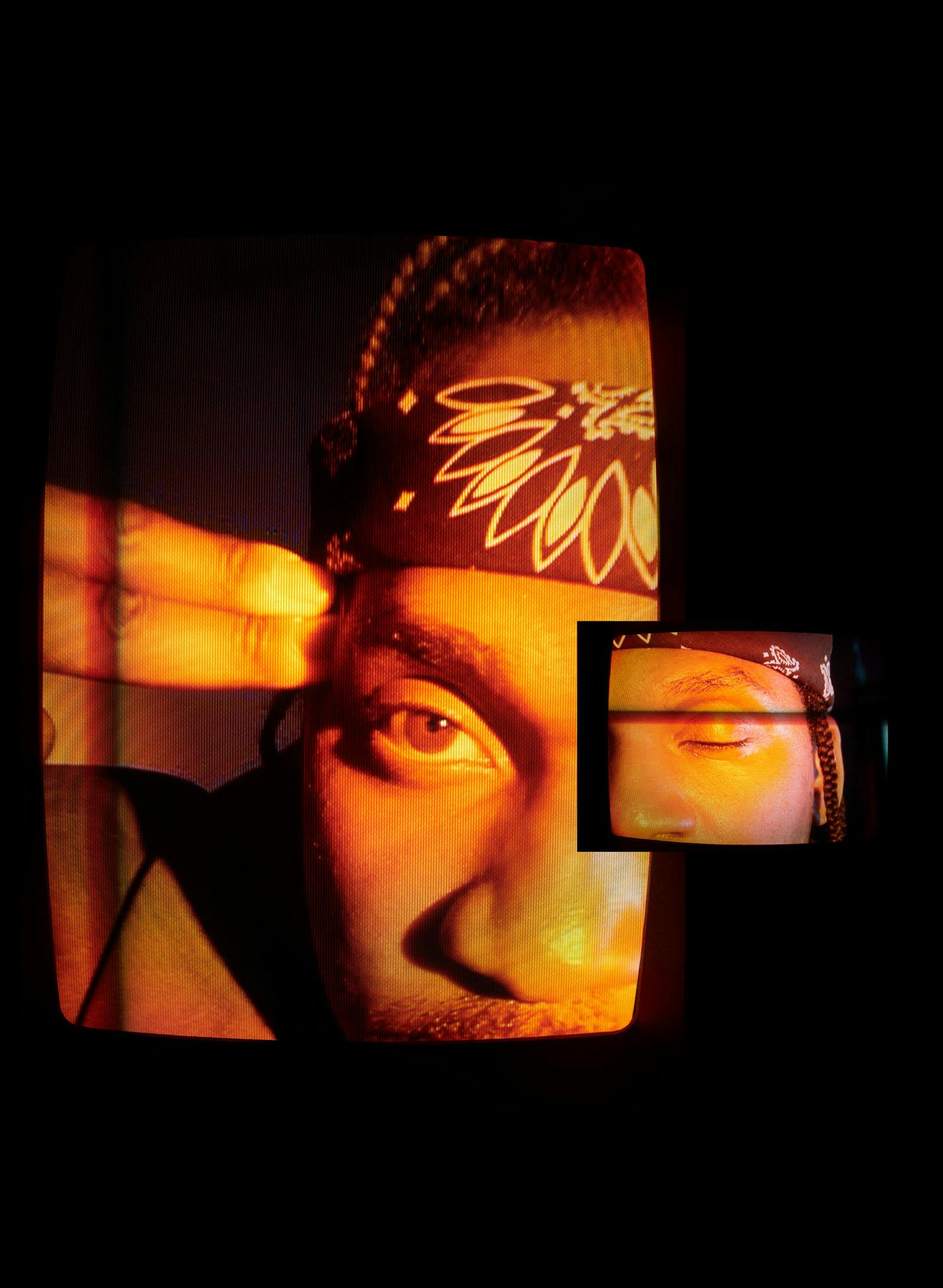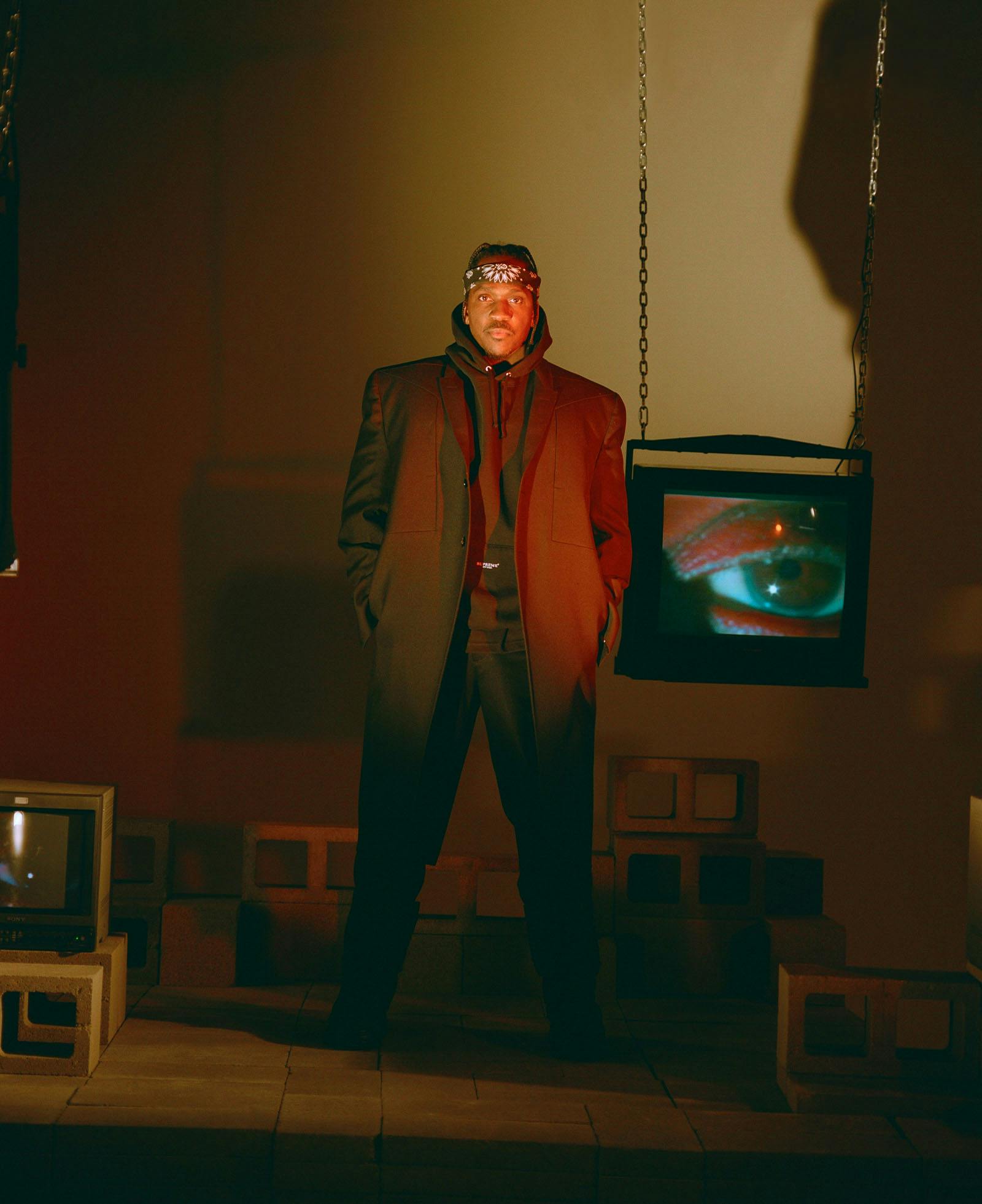 It's Almost Dry is an album that sees Push at the top of his game, wielding the clout to convince fellow Virginia Beach native Pharrell Williams as well as longtime accomplice Kanye West to produce an entire album for him. "Both of them like two different things from me," he explains. "Like, Kanye only wants bars, all day, all night – he wants a thousand of them. He just wants me to let him craft, construct, and put the song together. Pharrell wants to sit there with me. He uses the term 'composition' a lot [...] and it made for such a colorful, well-rounded album because I took both of them and did what they asked of me. And it just works."
The esteemed triumvirate of Pusha-Ye-Pharrell is a full-circle moment for the artist, who has a decades-long history of collaborating separately with both megaproducers (and has persevered through a rocky release cycle - featured artist Kid Cudi has since disavowed ever working with Ye ever again). And yet it almost didn't happen. In a "fun fact" revealed on Instagram, Pusha T explained that Pharrell only got involved after listening to "Hear Me Clearly," Push's song with NIGO. "[Pharrell] heard it and told me, 'It's cool, but I don't want you to be a mixtape rapper for the rest of your life. I was devastated. He then flew me to Miami and proceeded to produce the first half of the best album of the year'" he wrote. This turning point comes up again during our conversation. "I was like, 'damn man, I thought this was the energy that we love together.' And he was like, 'Nah, I want to take it further.' And we did."
Perhaps it took an honest diss from a longtime friend to remind him who he's really in competition with: himself. It's Almost Dry feels innovative, never succumbing to nostalgia - on records like "Let the Smokers Shine the Coupes" and "Diet Coke," Push demonstrates that he has only grown more exacting and adventurous. "I think what I do musically and lyrically does not go out of style. The fundamentals of hip-hop don't go out of style," he says. Even with the gloss of titan-level beats, or features from Jay, Ye, and Cudi, the dope-pushing Terrance LeVarr Thornton of his youth, ferocious and street smart, is never far off. The album's title alone is a drug reference. "Like, 'Hey, you can't come get this work until it's dry,'" he says, laughing.
Just because life looks different to how it did when he was hustling on the streets of Virginia Beach, this doesn't mean Pusha T is going to abandon his signature motif. "No one ever asks Martin Scorcese why he makes gangster films," he says. "I'm the Martin Scorsese of street rap." Even so, It's Almost Dry presented a challenge for the coke rap veteran. "Listen, this whole album was created when the streets was closed," Pusha says about recording during covid. "[The process] was actually really dope and that's the biggest surprise to myself. Because I'm a person that creates off of being outside and seeing the climate and the energy of the streets."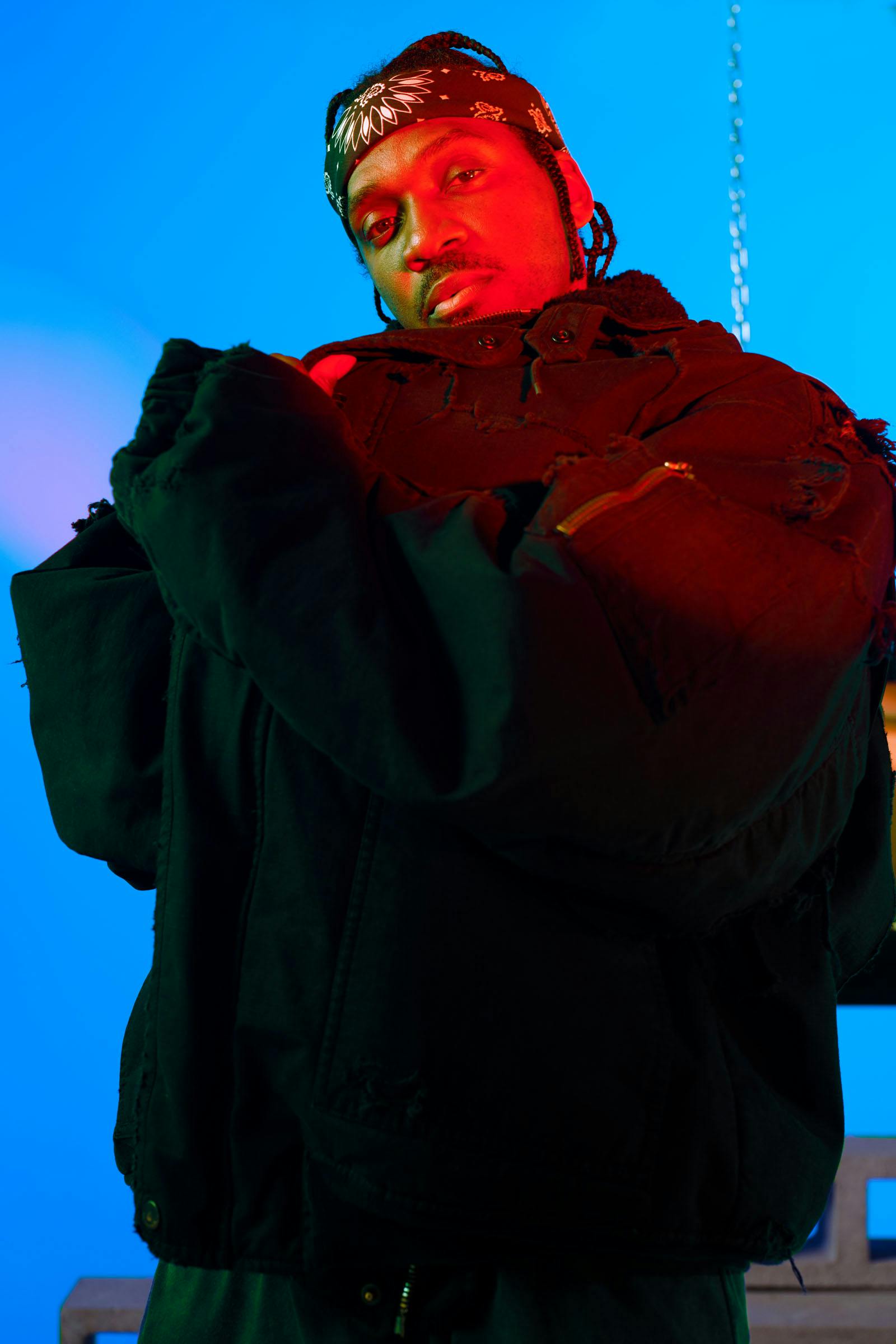 During the same lockdown period, in 2020, Push welcomed his first-born child – whose middle name, "Brixx," fans believe is a not-so-subtle reference to his father's past life. "Fatherhood has shaped my new approach to creating and my whole point of view now, because I'm trying to be as creative as possible." He's already set his sights on the next target. "I'm starting on a next album, in the next three weeks," he says.
And for the next three years, we're unlikely to hear anything more. The time taken to perfect a record, the mystery and surprise factor needed, all come with the territory. When you're the president of G.O.O.D. Music, you've weathered enough leak controversies to know you need to keep things tightly under wraps. "Dealing with G.O.O.D. Music ever since I got there in 2010, there's always been a high level of fanaticism around records, around leaks. We've always had this energy about leaks and trying to overcome them," he explains. "G.O.O.D. Music is surrounded by so many great musicians that you always got all eyes on your music. It's an honor, but that just means your music is in plenty of hands too."
Recording in obscure locations in Hawaii and Wyoming with Kanye might sound idyllic, but Pusha notes it's all just checks and balances to protect the music from getting out. "I told Ye, I was like, 'Man, this pressure is so annoying.' [But] I just have to maintain that level of control. I've become a stickler for it. I just don't want my shit out. I'm not usually a singles guy," he adds. "I want to present my album as the whole movie."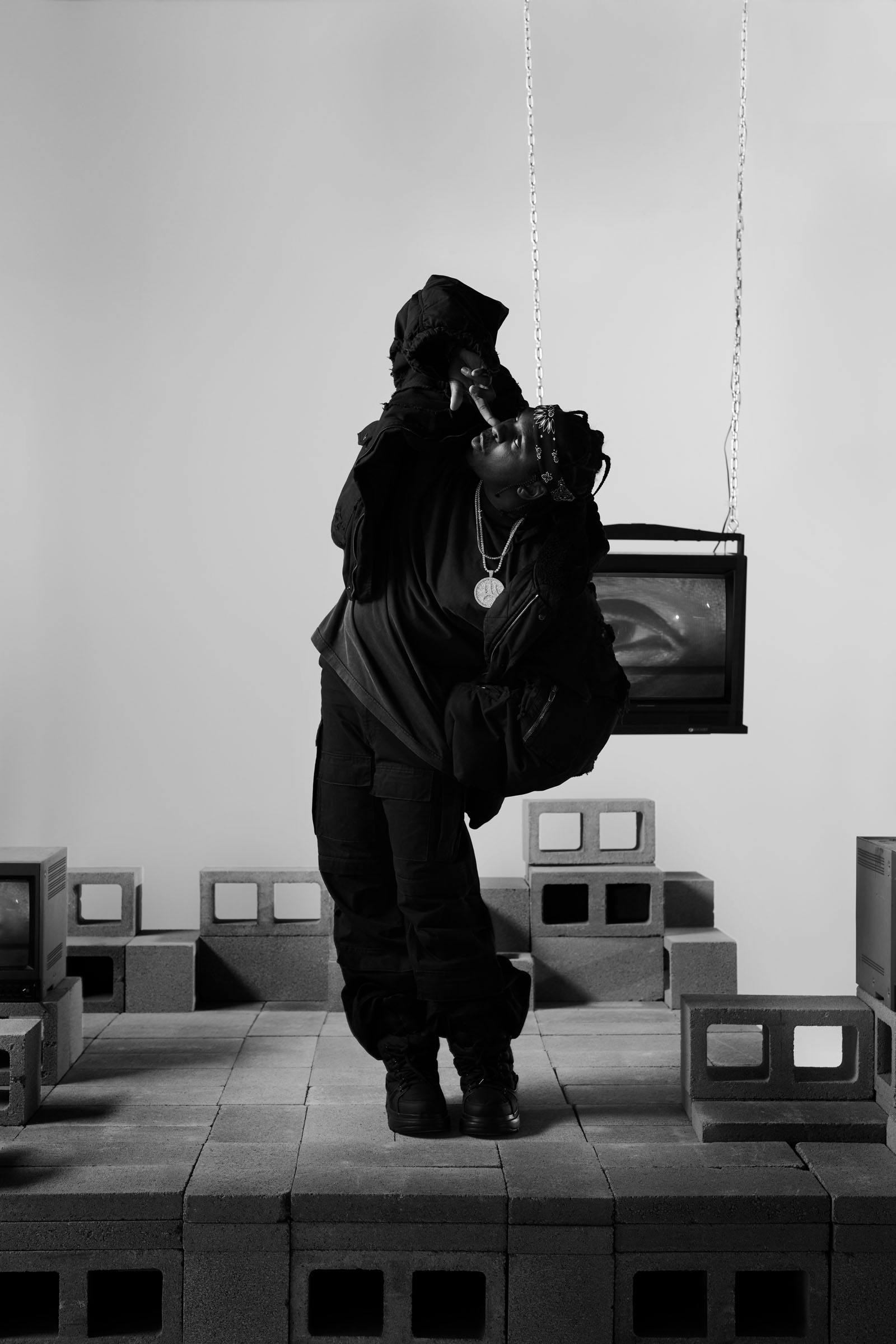 If you ask him for his greatest achievement to date, Push explains it's simply still having skin in the game. "Being that hip-hop is a younger genre," he says. "We haven't gotten the chance to see a lot of legacy artists who still remain relevant. You don't have many you have faith in to make compelling music, have a perspective and still have some idea of what's going on outside. This race is really a marathon for me because I'm trying to see how long I can be competitively relevant." When you look back at his discography, it's clear he's been playing the long game. "I want to see Pusha Ts, JAY-Zs, and hip-hop's other great artists touring 20, 30 years from now, like the Rolling Stones or U2. I feel that's the one thing we haven't seen yet, right?"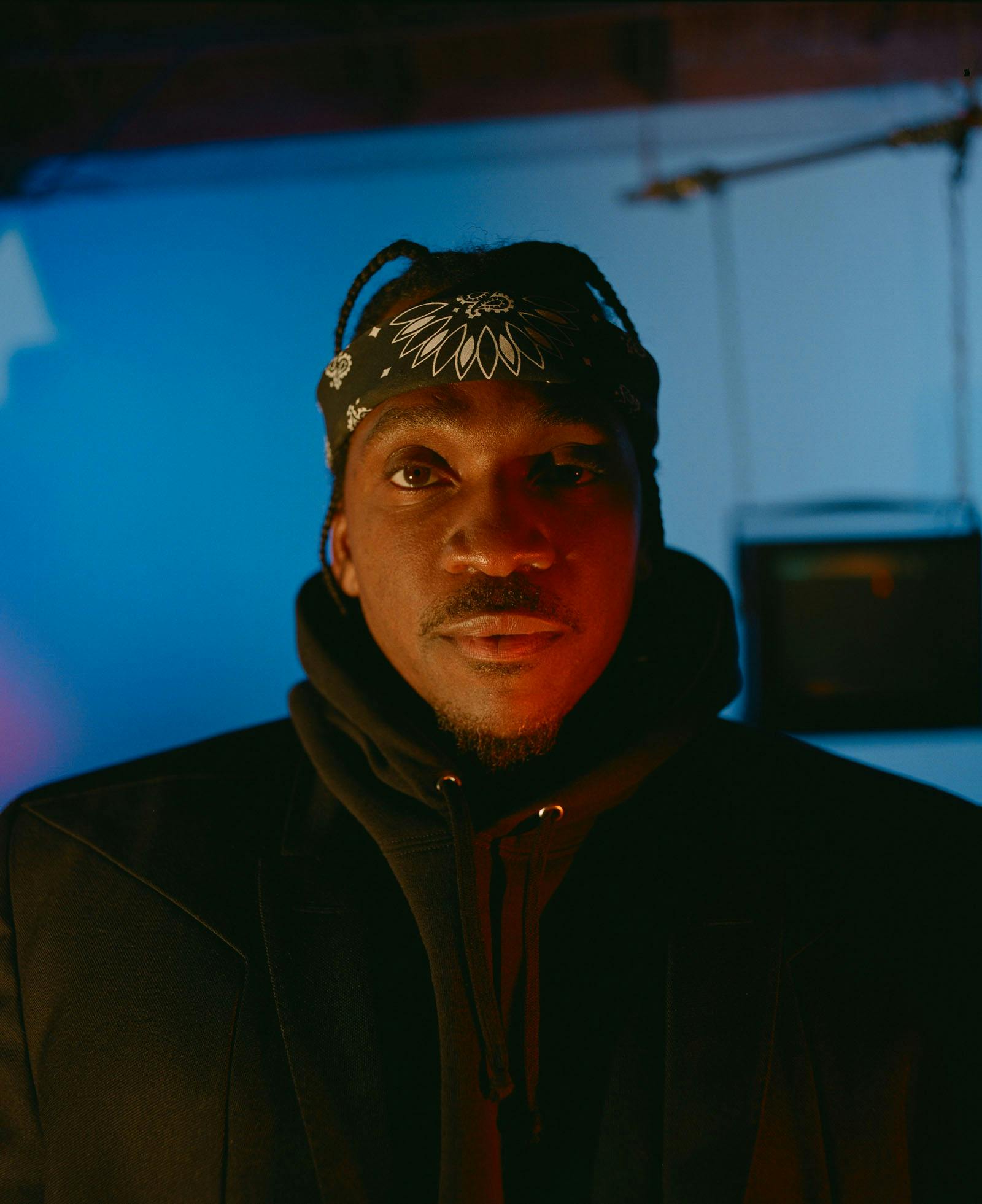 In that sense, Pusha T is a timeless gem. He's an album artist through and through, whose every release brings with it the power to dazzle and amaze, now and into the future. There's always an excitement when you know a seasoned rapper is about to drop an album – fans and bloggers alike want to know, "Can he still pull it off?" Listening to It's Almost Dry, the verdict is clear. Pusha T has outdone himself once more.