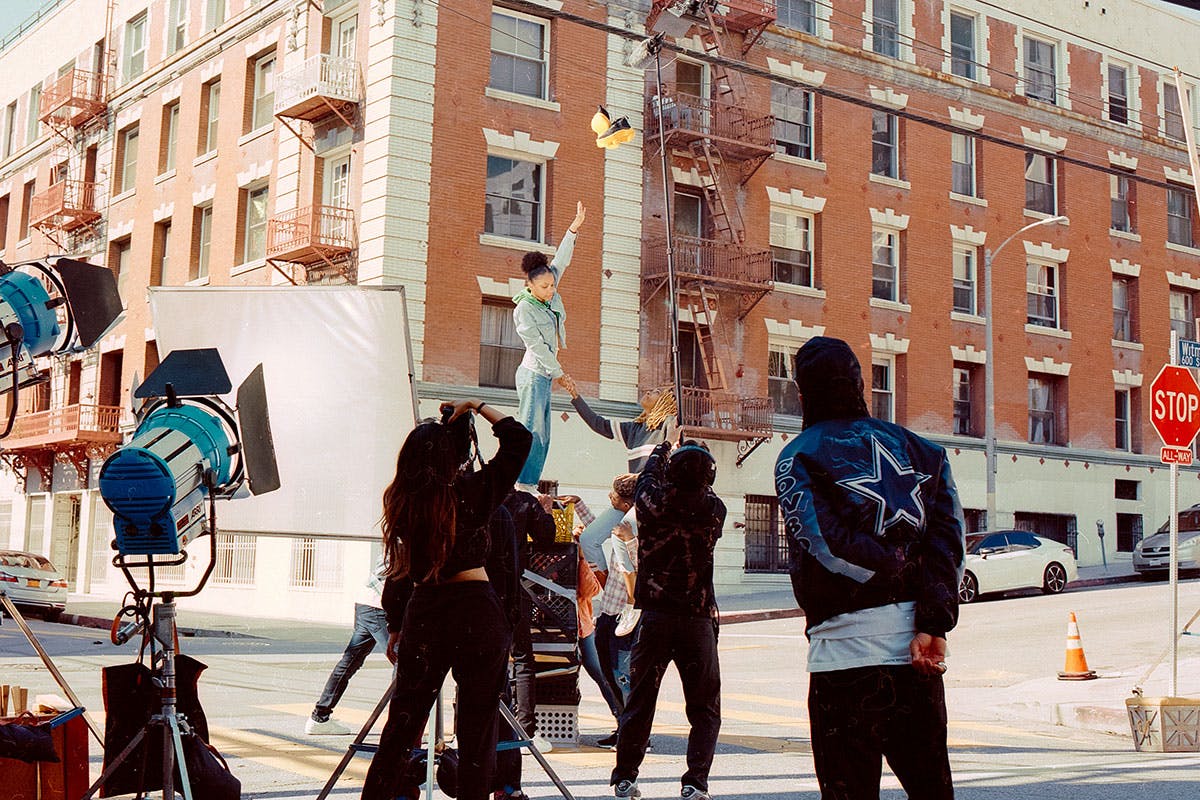 What would you give to get your hands on your favorite pair of sold-out sneakers? Or how would you feel when you're so close to getting them, but they're still out of your reach? That's the premise of Kerby Jean Raymond's latest Pyer Moss short, Think Bigger, from the brand's film series Always Sold Out.
Except really, the film is about much more than kicks. It's about ambition and doing things your own way, changing tact when reaching goals in the most obvious way feels impossible. "They say necessity is the mother of invention," reads the blurb — a message that's reinforced by Evan Williams' "A Motivational Poem," which is read by the artist City James as the film shows a kid building a jet pack to fly to secure his dream. Watch below.
The movie marks the latest in a string of films that Raymond has directed for Pyer Moss and beyond. February's Always Sold Out  (the first in this series), for example, was also beautiful and carried the same brand of knowing humor. The music video he wrote and directed for Wale's "Sue Me" ft. Kelly Price was also a banger — it dropped around this time last year and starred Lucas Hedges (wearing the Engineered Garments x Uniqlo fleece basically everyone on earth copped last summer) — revisit it here.