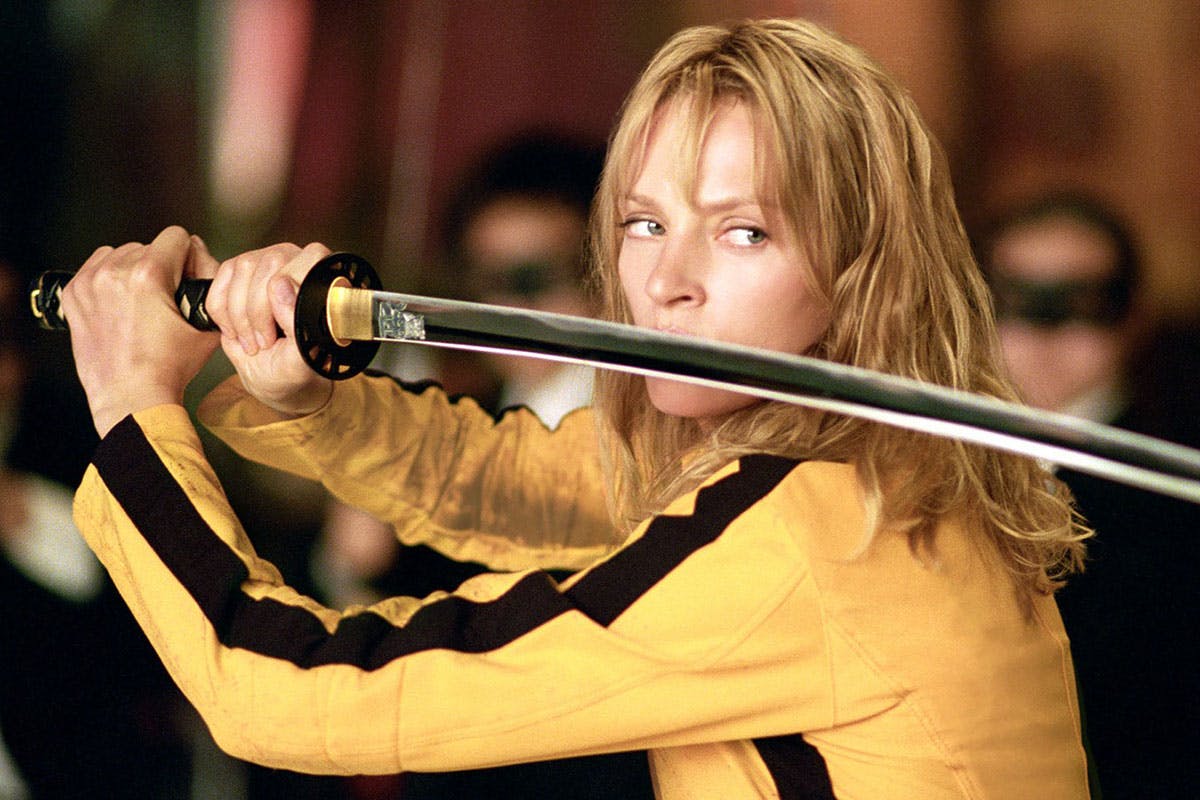 Quentin Tarantino has finally offered good news about a third Kill Bill installment. Speaking to Andy Cohen for SiriusXM Radio on Monday, the director reiterated plans for a third movie to eventually follow Kill Bill: Volume 1 and Kill Bill: Volume 2. 
"I just had dinner with Uma Thurman last night," Tarantino said. "I do have an idea of what I would do with [Kill Bill Vol. 3]. That was the whole thing, conquering the concept. What has happened to The Bride since then? And what do I want to do?"
Tarantino stressed his desire to develop a storyline which stays true to Thurman's lead character, The Bride. "I didn't just want to come up with some cockamamie adventure. She doesn't deserve that. The Bride has fought long and hard." This could be read as a pretty big indicator that Thurman would reprise the lead role should the movie ever make it into production.
However, we shouldn't expect Kill Bill 3 for a while. "I wouldn't do it for a little bit, though," Tarantino added. "It would be like at least three years from now, or something like that. But look, it is definitely in the cards."