For footwear that's been bridging the gap between high tops and high-octane style, it's hard to beat the Reebok Freestyle. Beginning as a 1980s aerobics shoe but rapidly expanding to sidewalk stardom under its "5411" nickname, the Freestyle Hi has been a sneaker that's been a ladies-only fan favorite for over three decades. In honor of the 5411, Reebok turned its Union Square shop into a full-on party on the (rather fitting) evening of May 4.
Walking in, the store was covered in custom art by Tokyo-based illustrator Rimo, setting the aesthetic tone for the day's celebration. Kicking the festivities off with a bang, Reebok ambassador and self-professed sneakerhead Teyana Taylor stopped by the store before the closing hours to chop it up with Freestyle fans. Hanging at Reebok's Union Square location from 4 to 6 p.m., Taylor got up close and personal, while guests were treated to a musical performance by the multi-hyphenate DJ Amrit.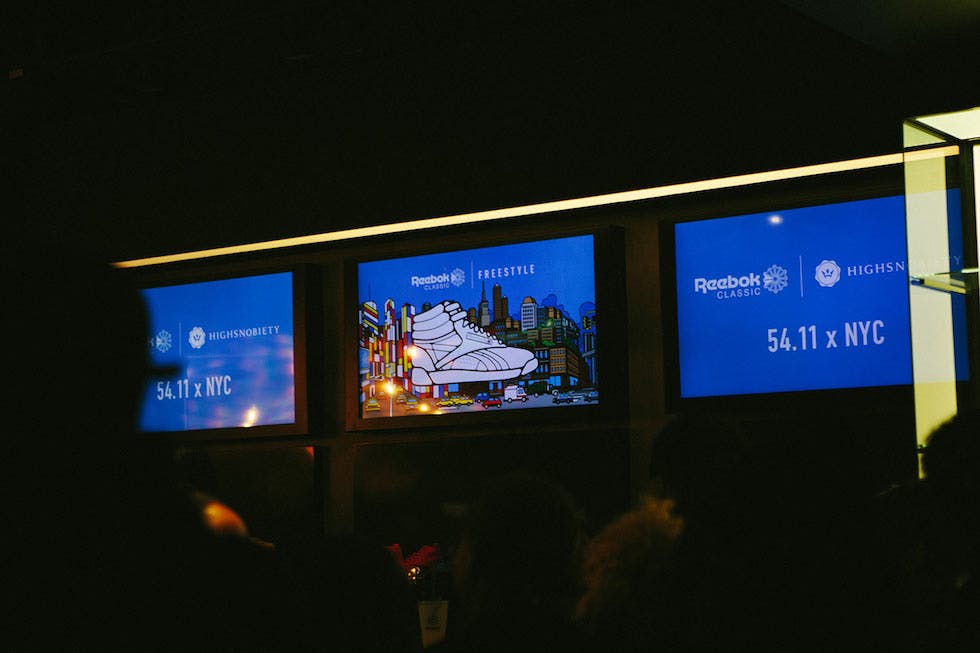 After the store closed up shop for the day, the party really started to heat up. LA's DJ Orange Calderon took over the speakers from 8 to 9:30 p.m, passing the torch to native New Yorker DJ Kitty Cash to close out the night. Considering that the Reebok Freestyle has always celebrated women who embody style and success in all that they do, the female-focused musical lineup fit the festivities in more ways than one.
But top notch performances from some of the world's best DJs weren't the only perks at this Freestyle celebration. Lucky guests were treated to limited-edition, "5411" T-shirts and tanktops—not to mention their own pair of Reebok Freestyle His.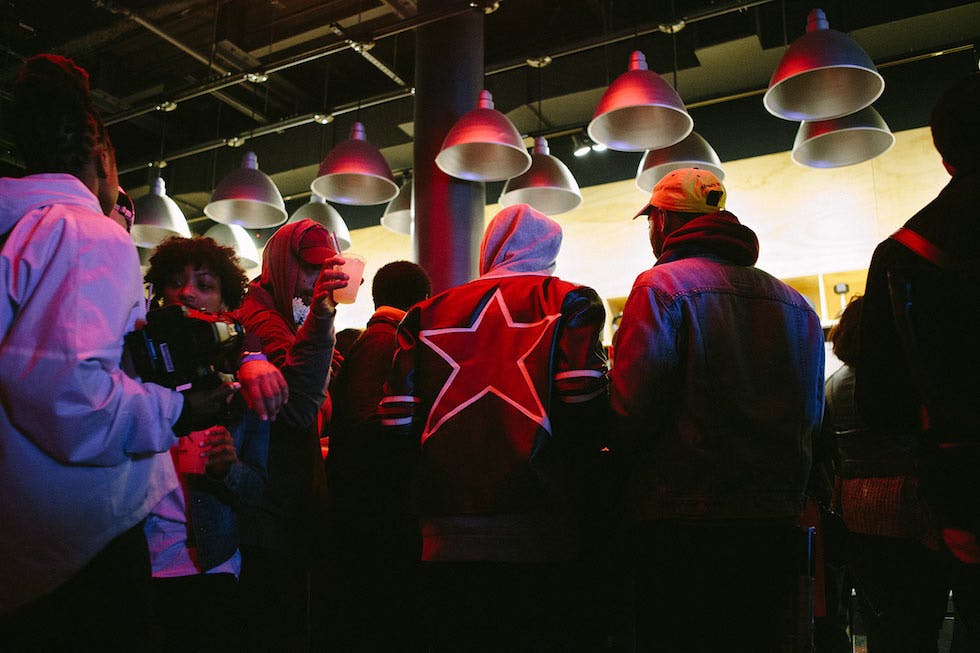 Even if you couldn't make the event on May 4, Reebok made sure that everyone had a chance to get in on the celebration. With a public-facing party on May 5, Reebok kept the momentum going for visitors at its Union Square location. Boasting limited-edition gifts with in-store purchases, a custom photobooth, and a super-rare sneaker giveaway featuring shoes signed by Teyana Taylor, fans of all stripes were able to experience a little bit of Freestyle Fever for themselves.
Scope what went down on 5/4 with the photos and video above, and head over to Reebok's Union Square store right this minute to grab a pair of Freestyles for yourself.