Brand: Rick Owens
Season: Fall/Winter 2022
Editor's Notes: Rick Owens loves drama, and brought plenty of it to Paris.
Fashion's prince of darkness returned to his show space at Palais de Toyko with a new collection full of health goth-y gowns, towering platform heels, and sculptural puffer jackets.
Sequined gowns — not the first thing that comes to mind when you think of Owens — weren't glitzy or sparkly. Instead, the semi-matte, semi-glossy frocks boasted subtle shine, exuding the kind of calculated glamour that Owens excels at constructing.
Ultra-cropped outerwear was paired with slinky, bias-cut skirts that would look right at home on, say, the Oscars red carpet later this month. Equally show-stopping were new takes on Owens's famous thigh-high boots, this time rendered in shearling and ponyhair.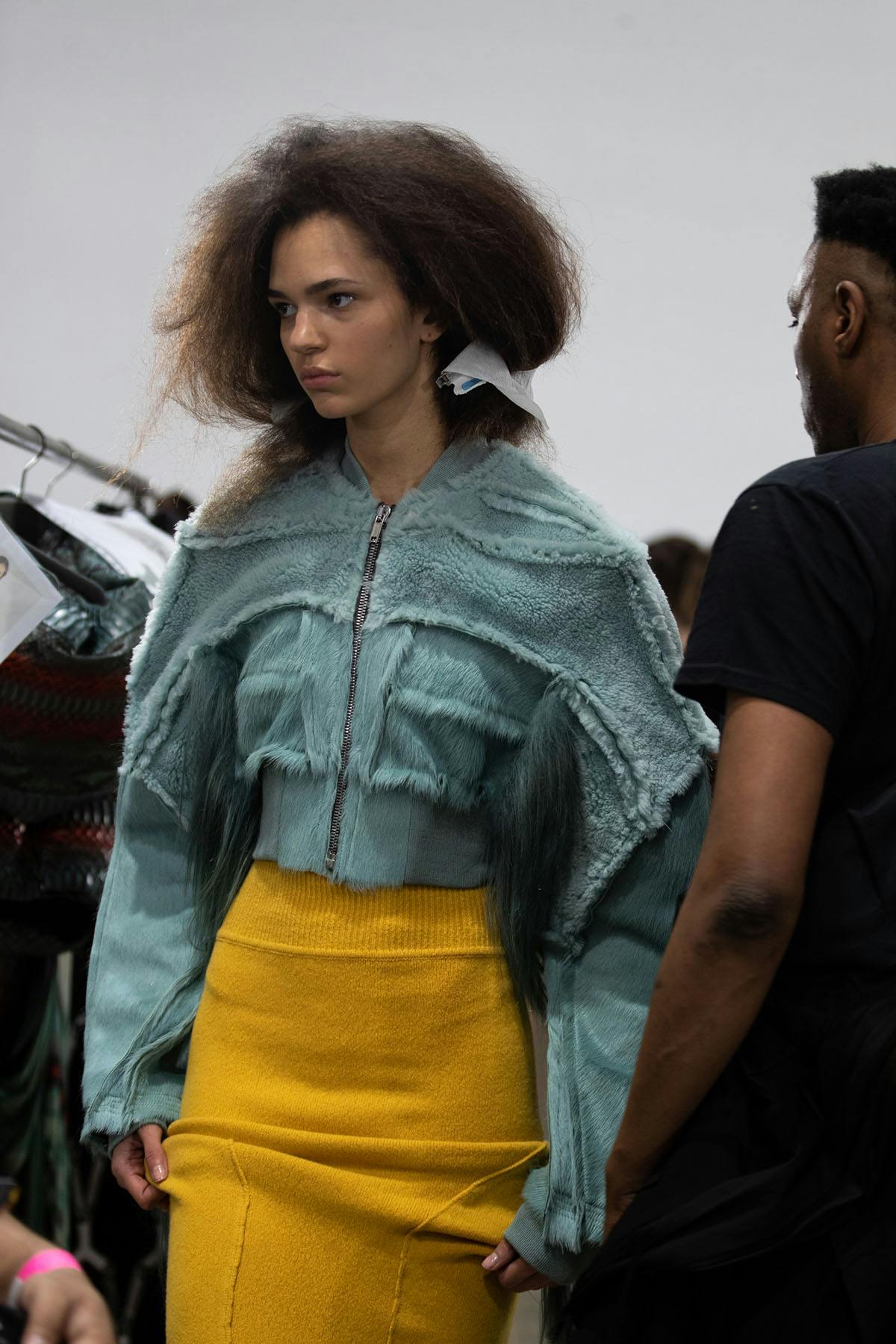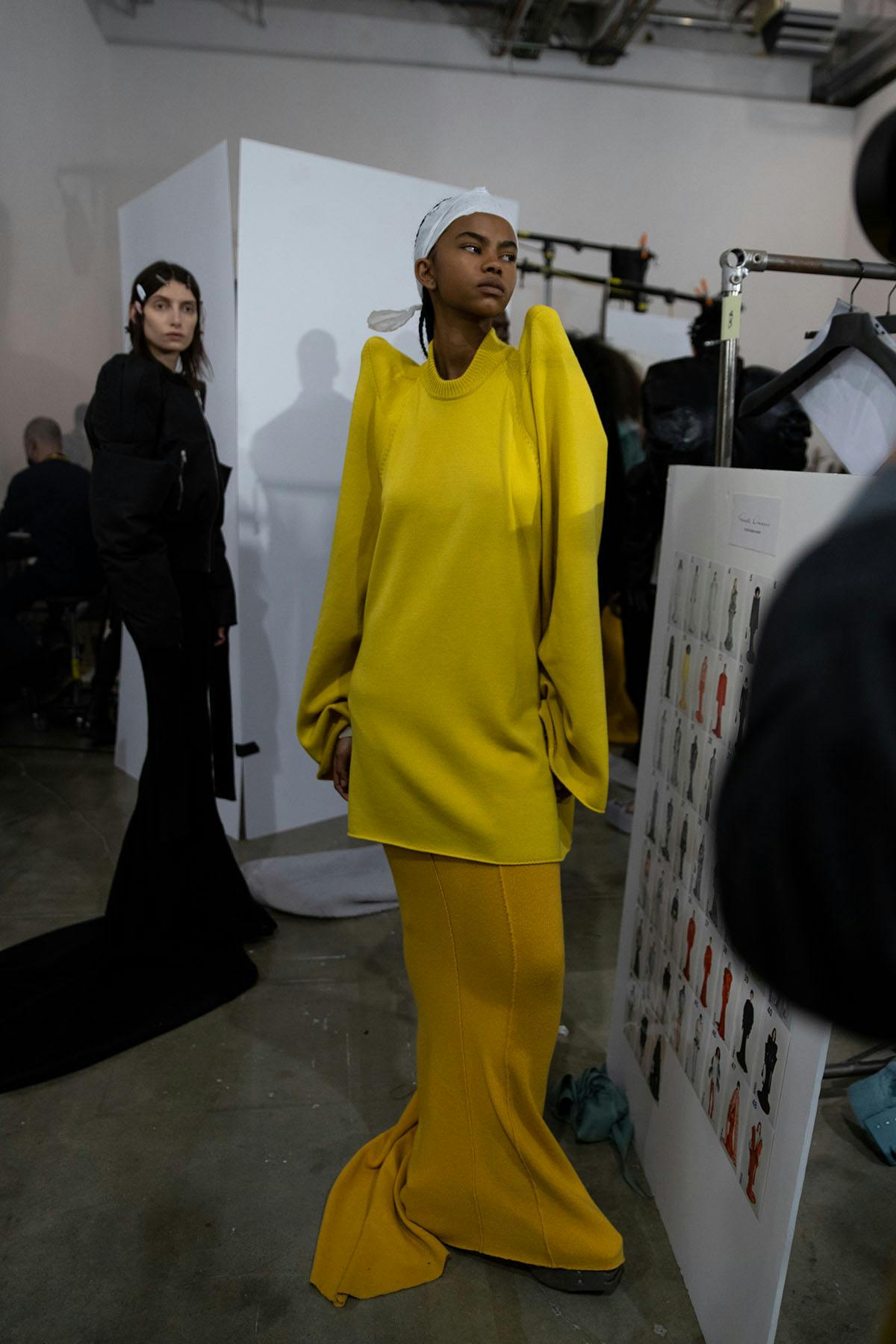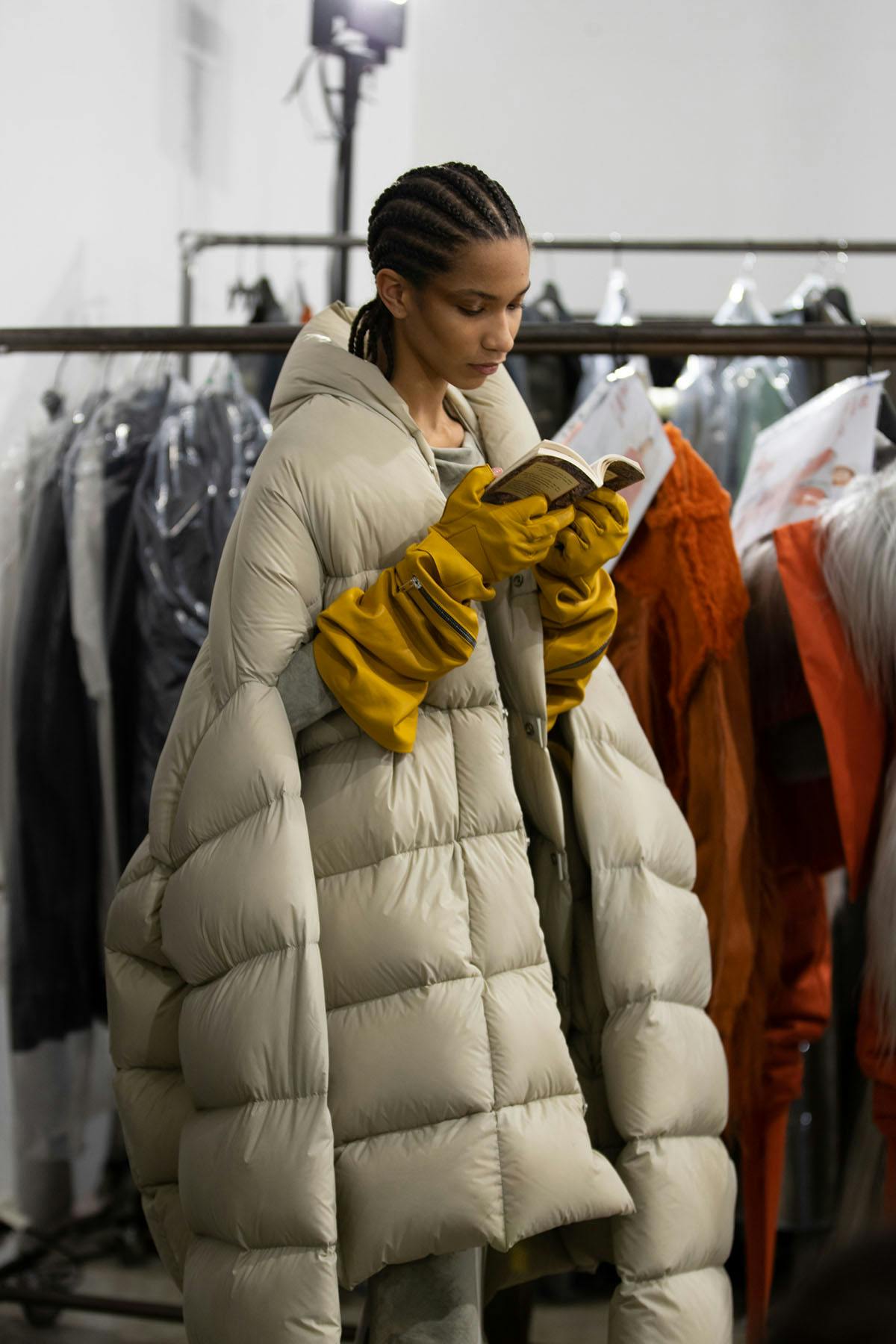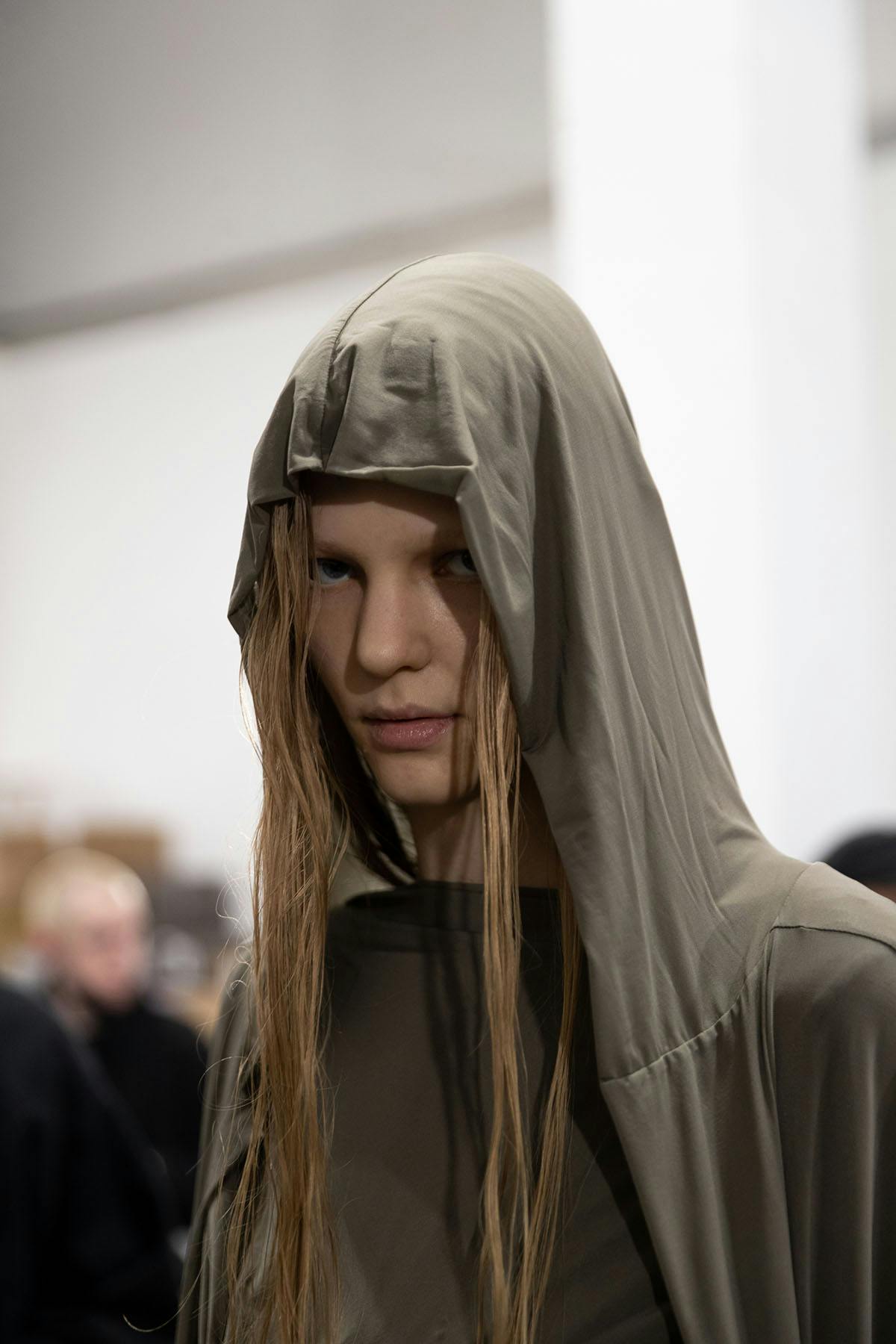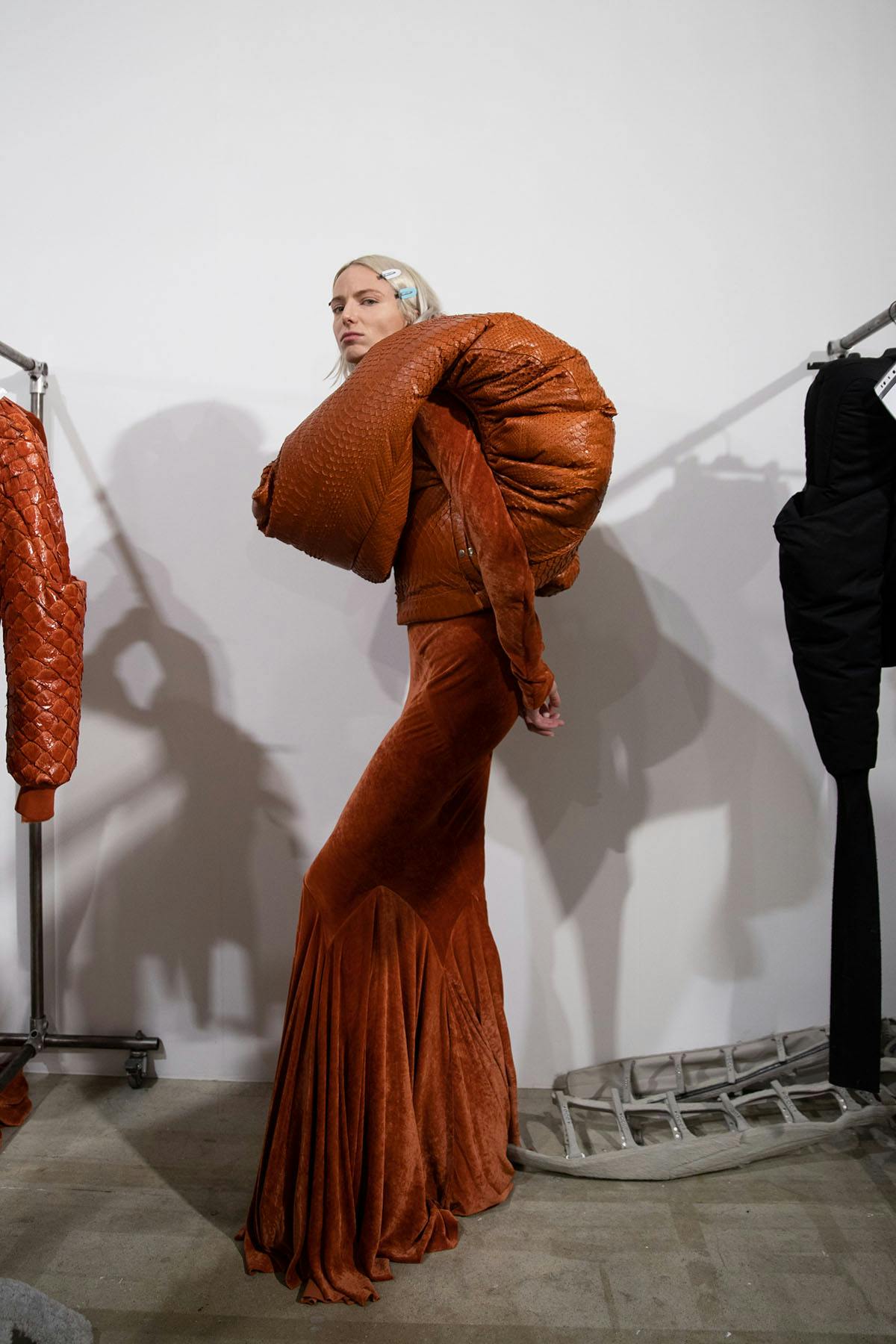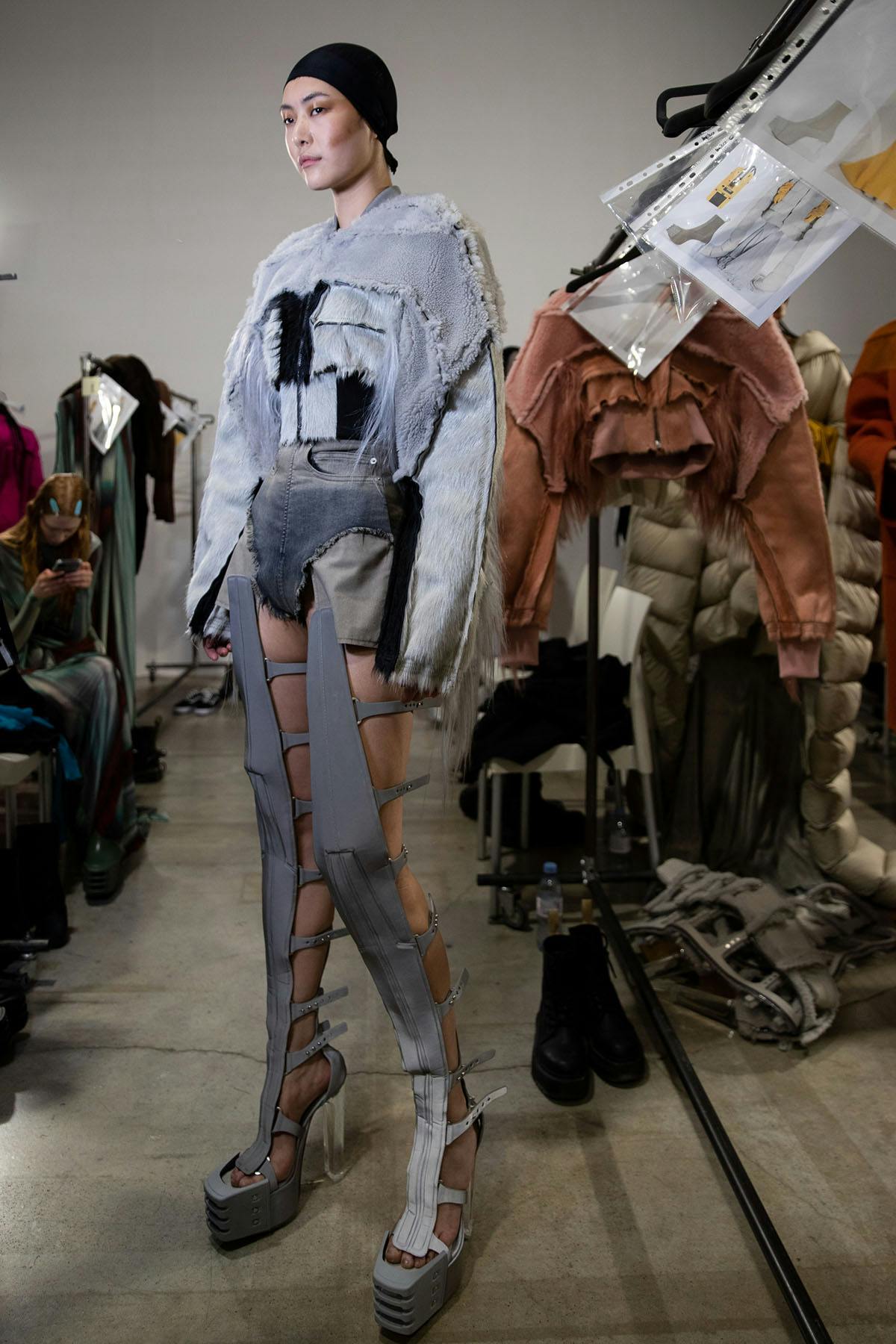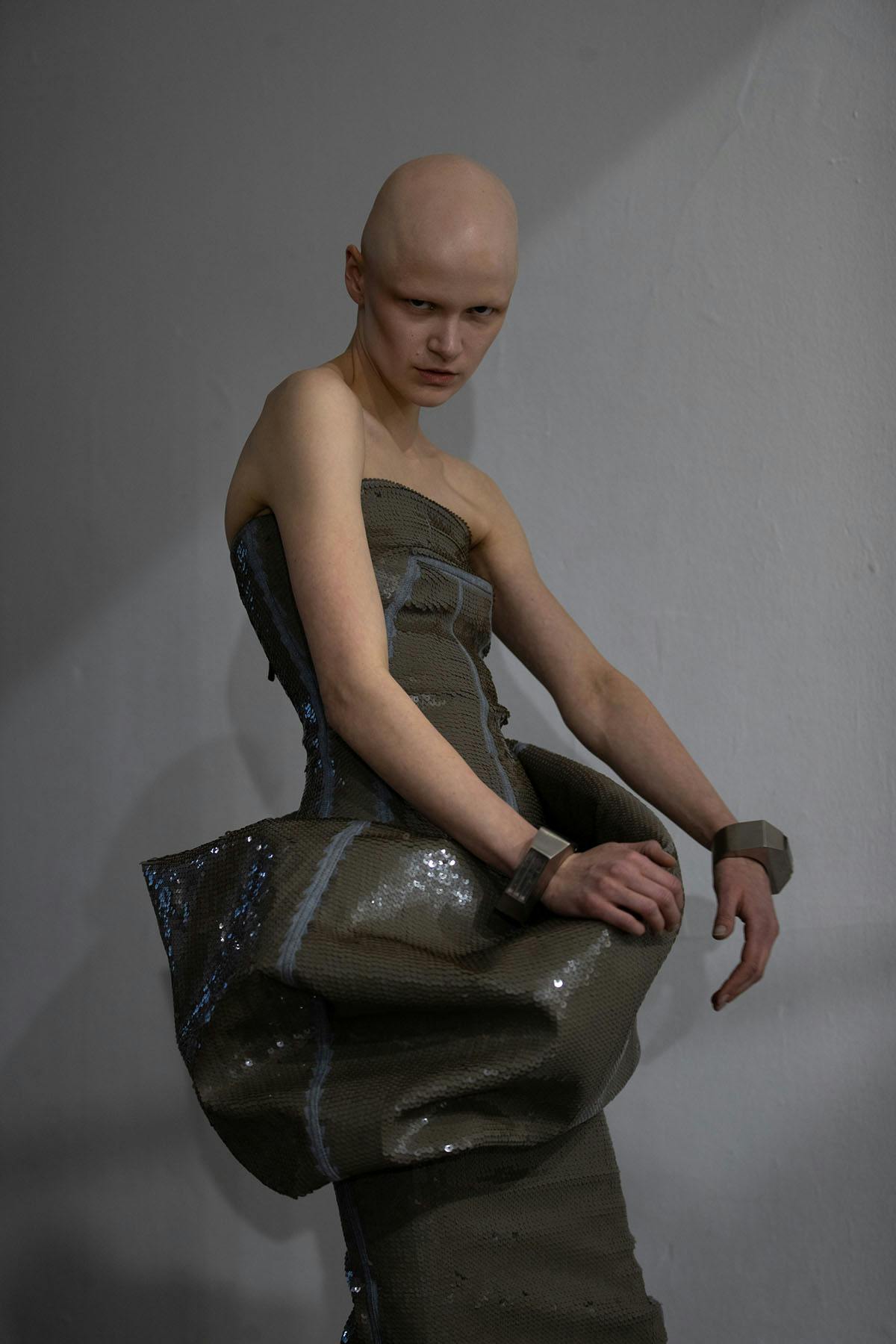 There was also a plethora of puffers, including cape-like quilts and globular vests made of silverly, reflective nylon.
Other highlights: denim hot-pants, sweaters and jackets with dramatically peaked shoulders, draped jersey gowns with built-in hoods.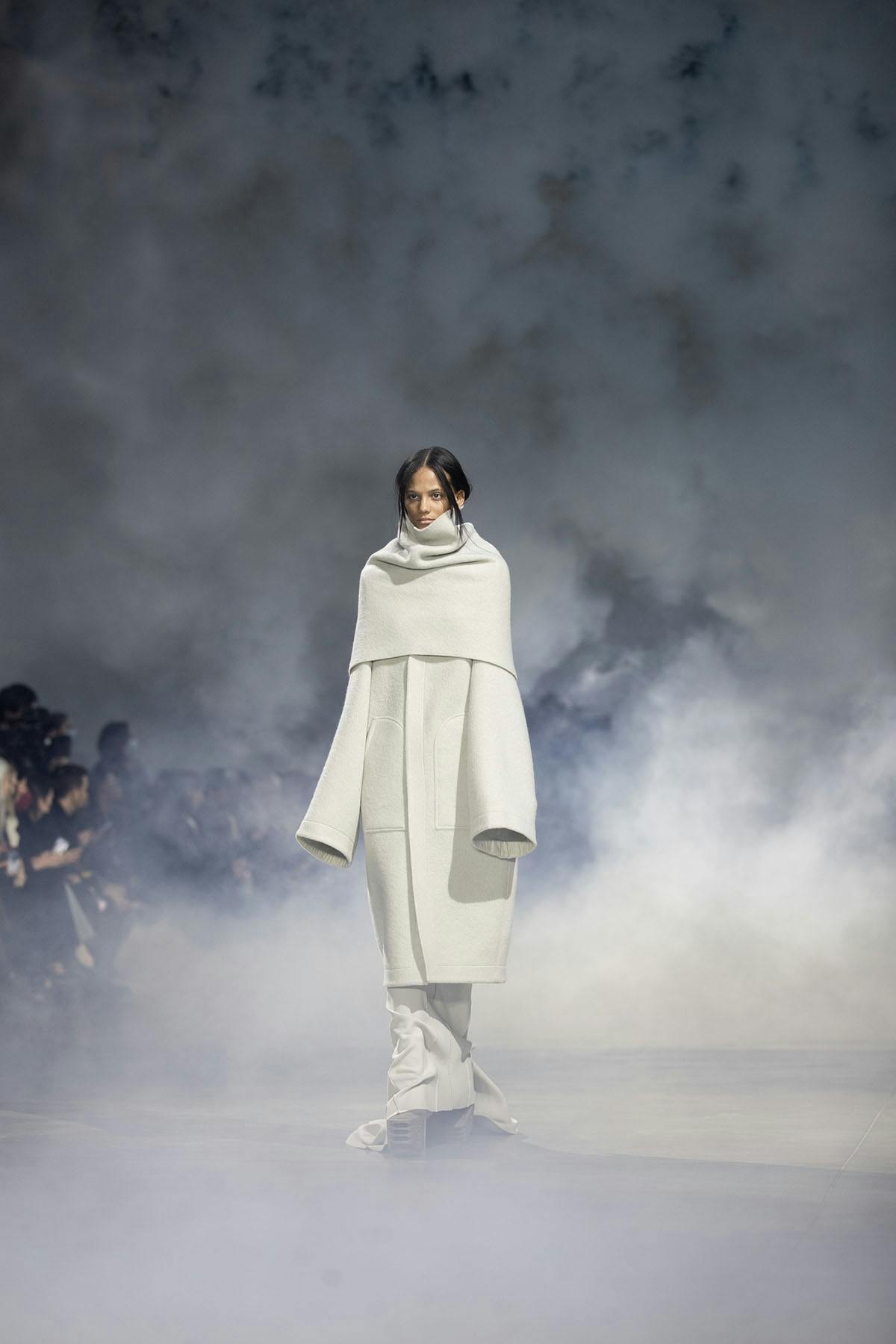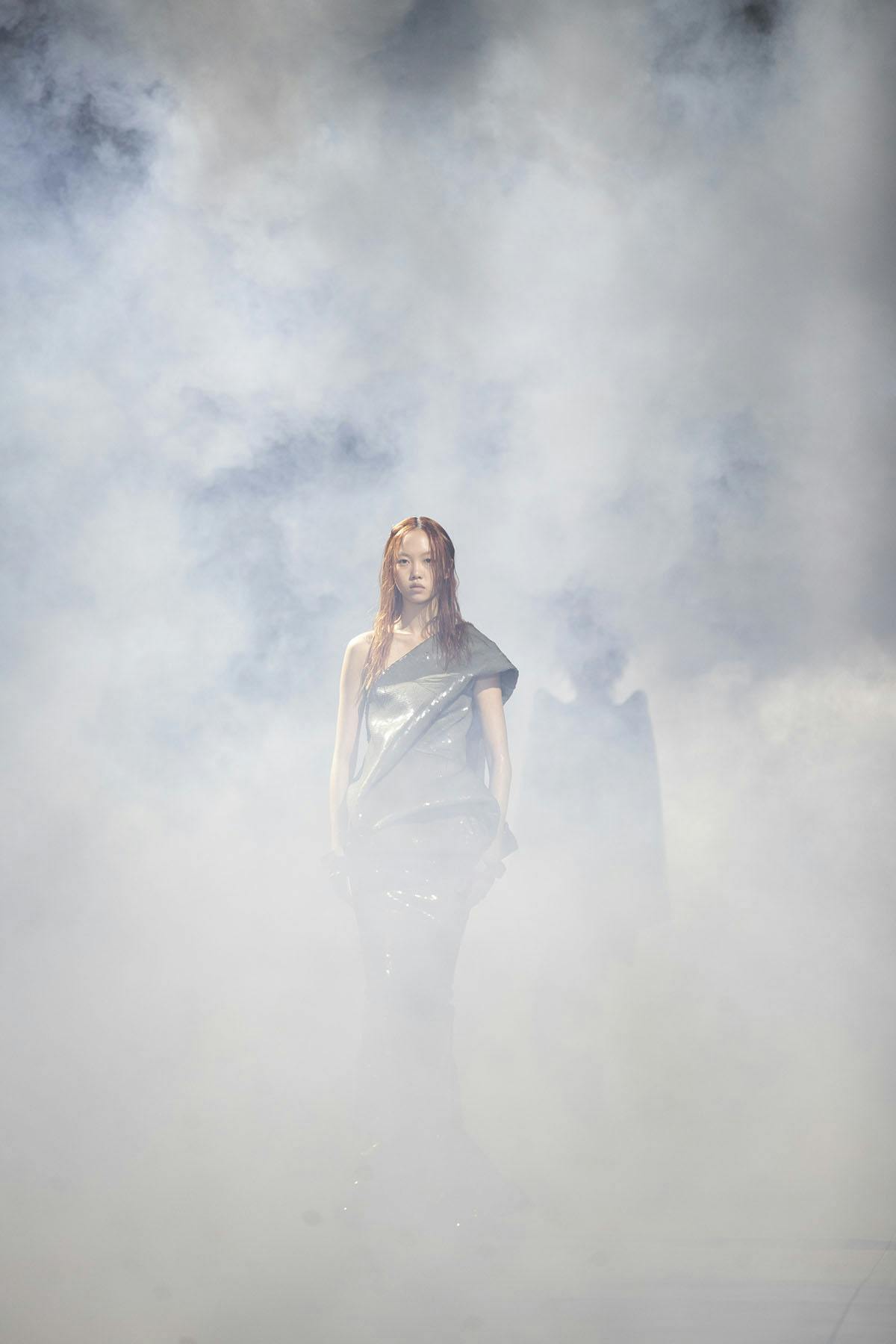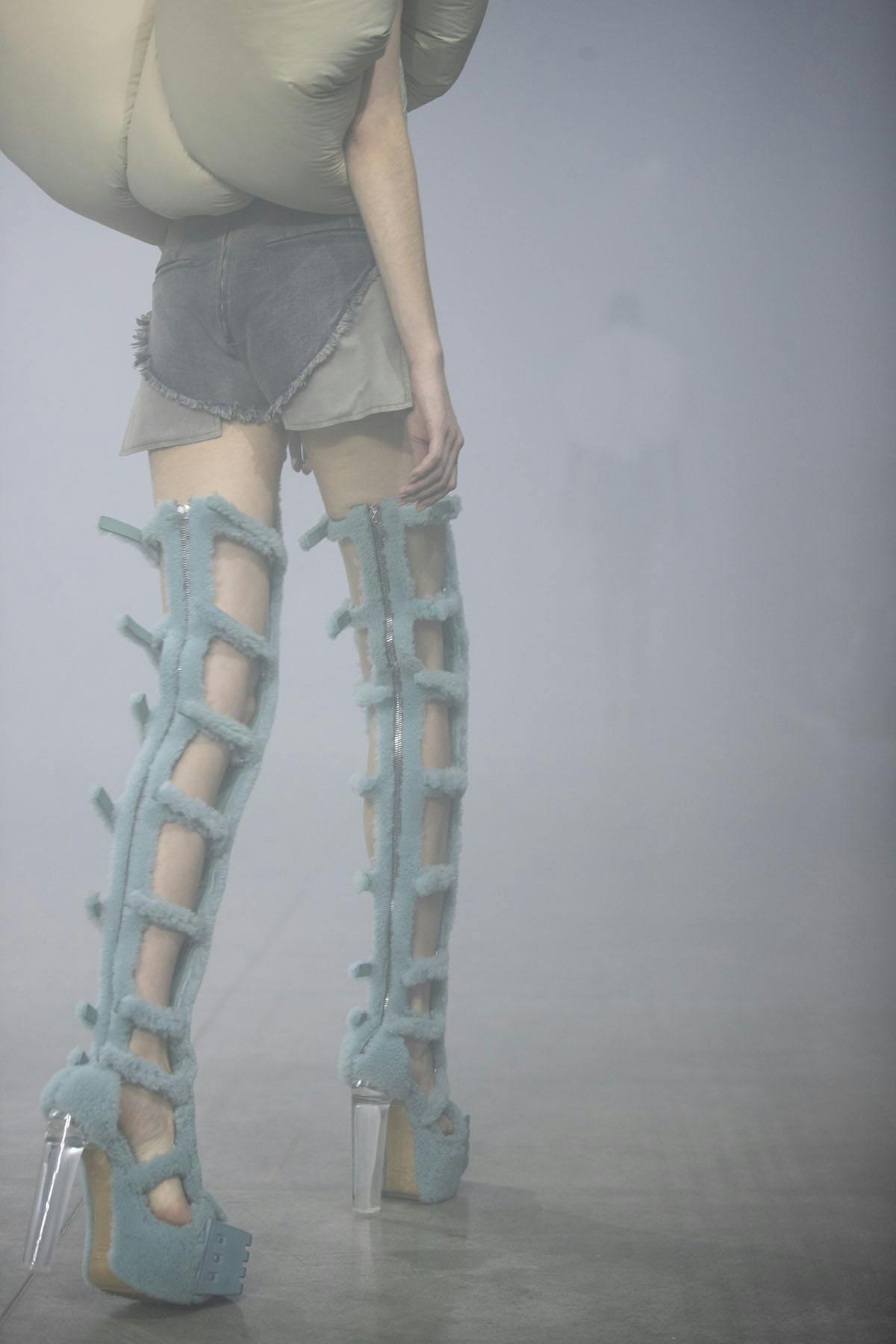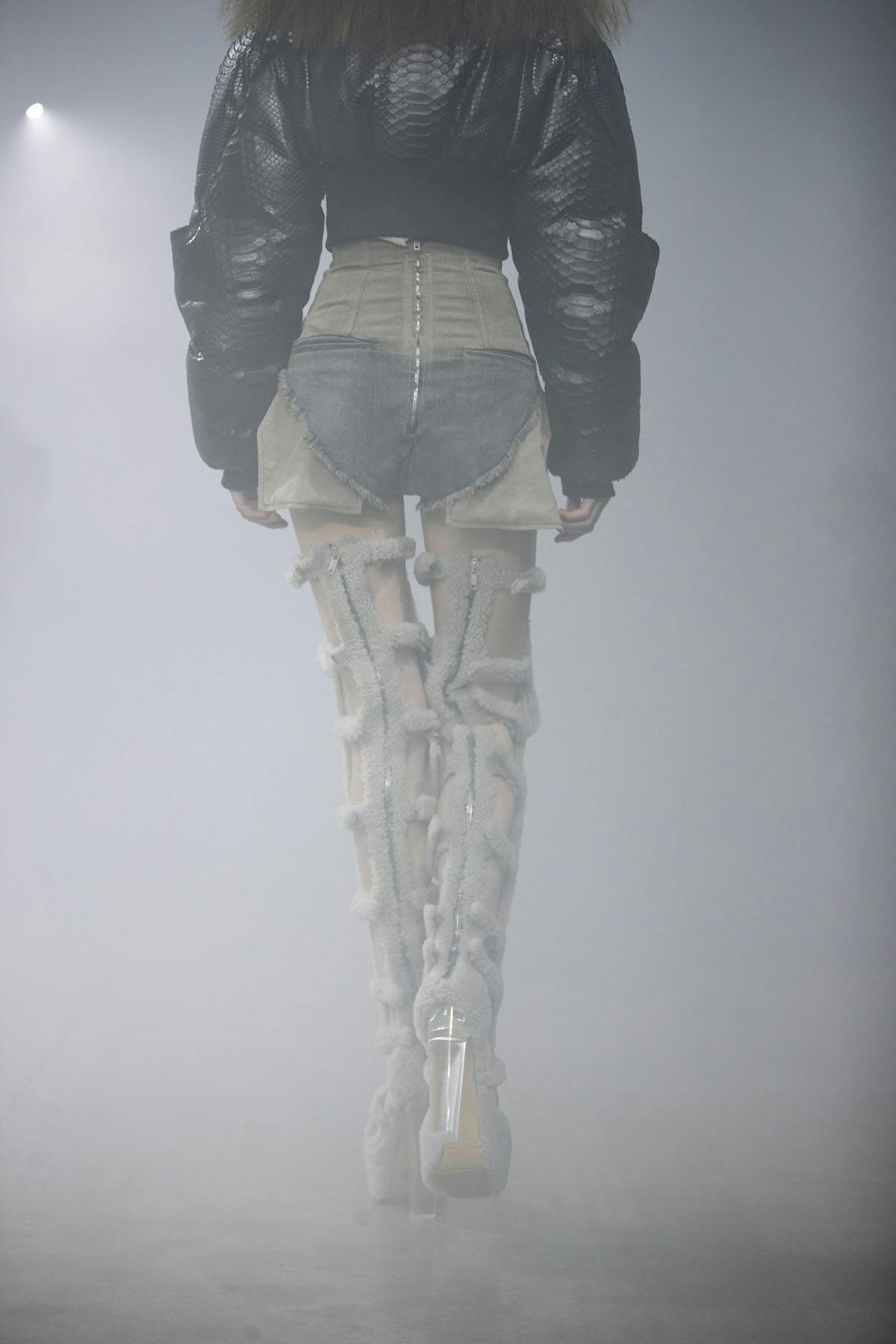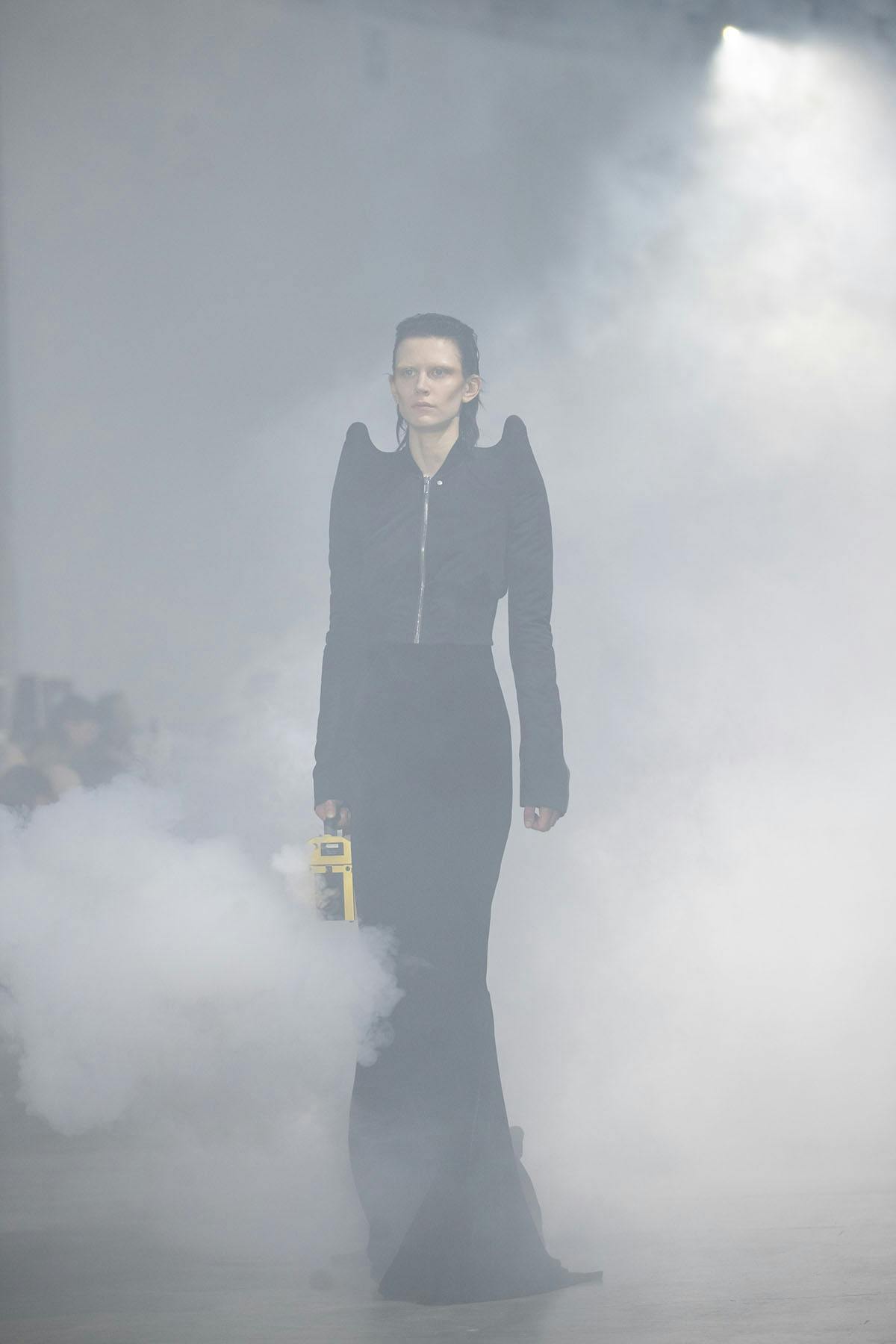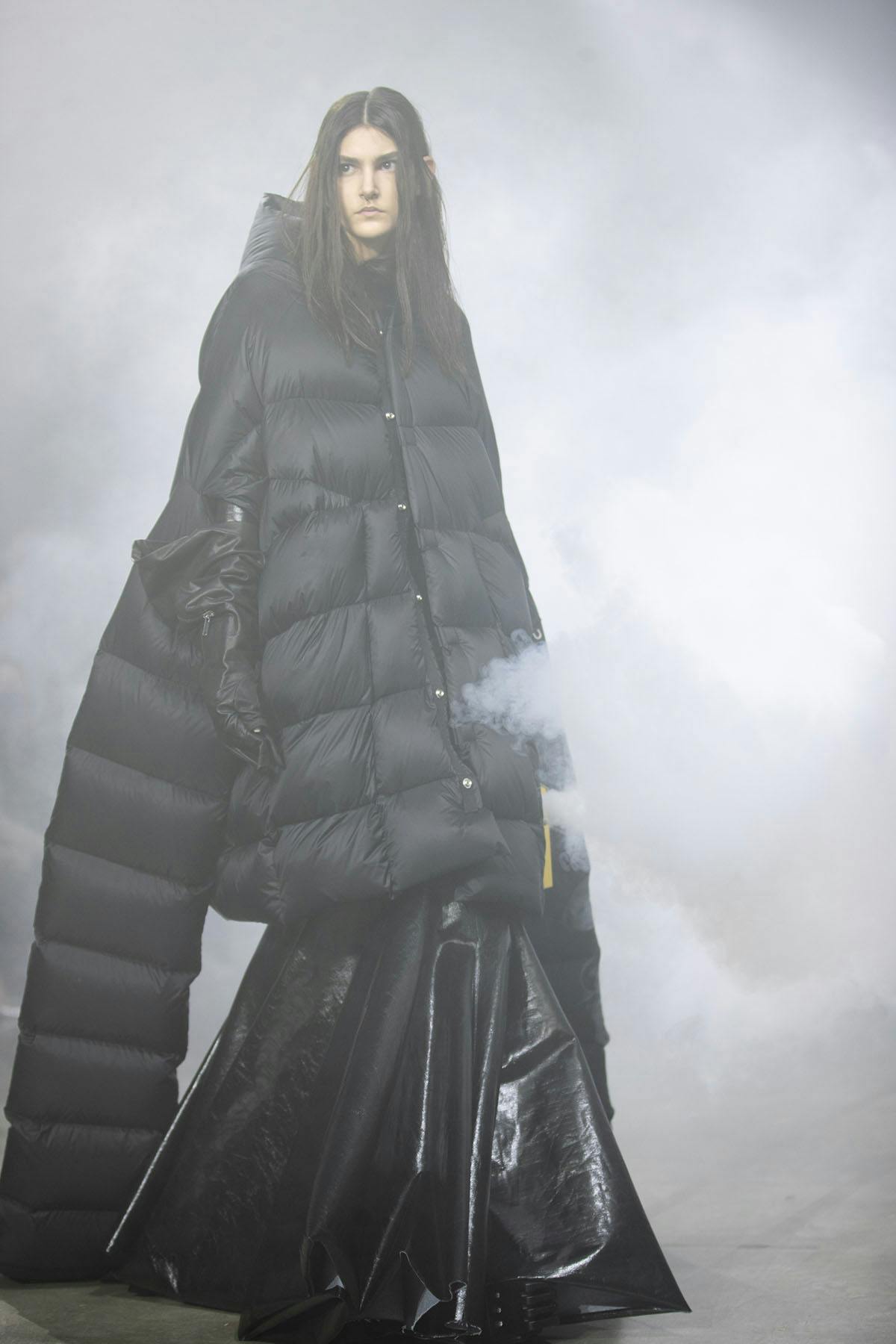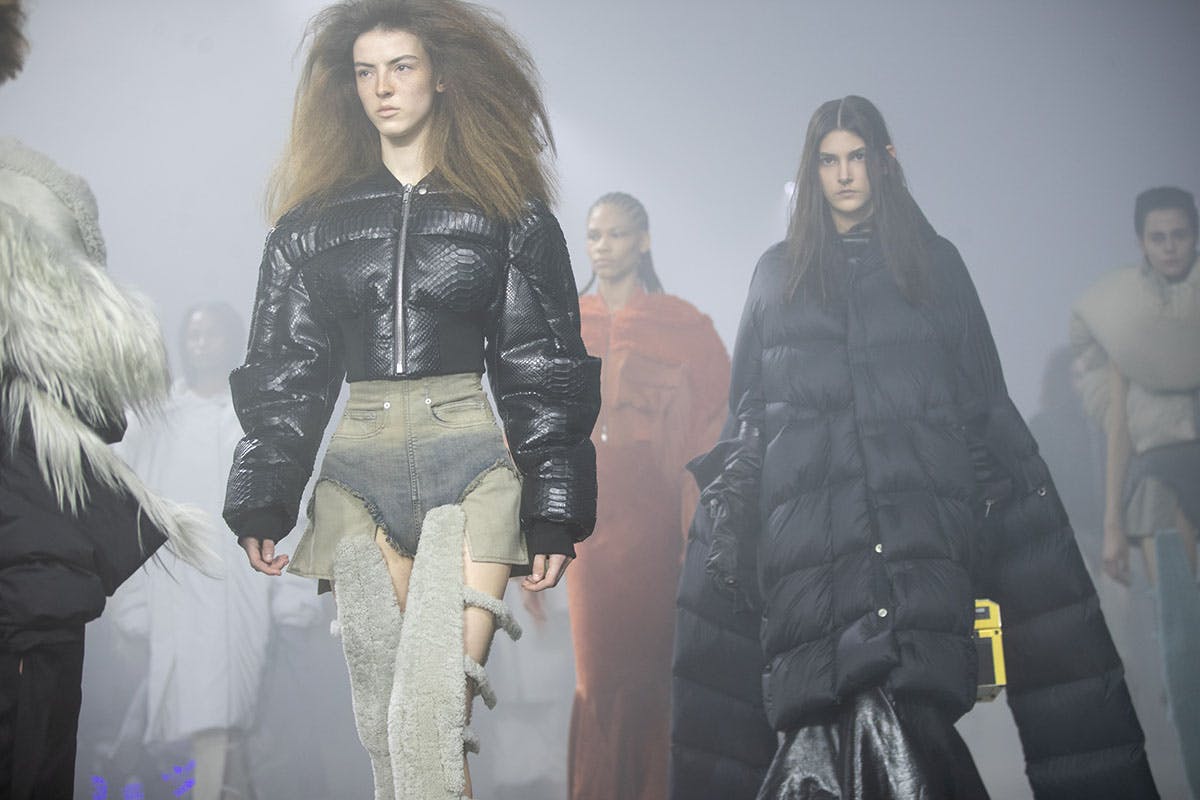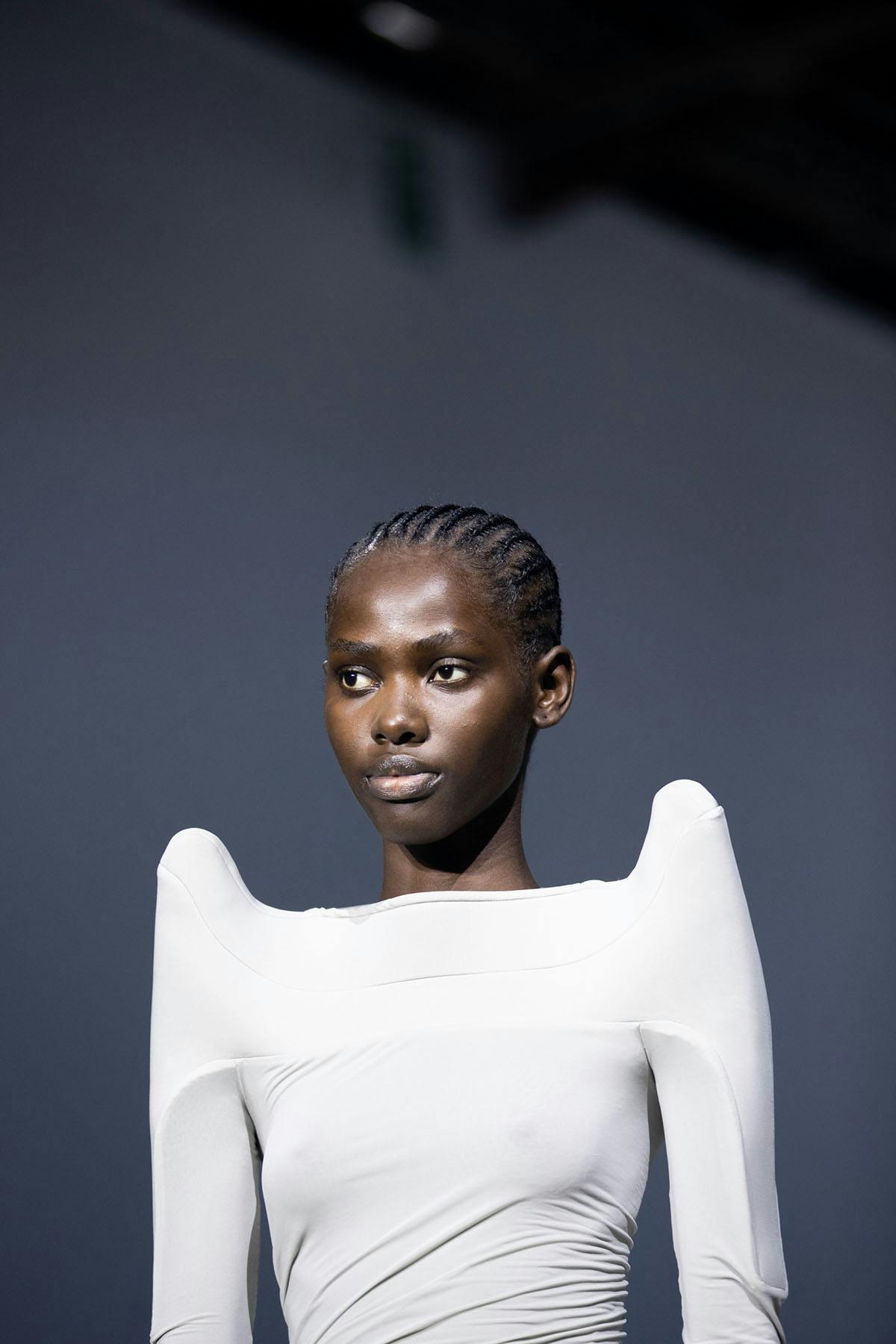 From clothes to catwalk, the affair was anything but casual. Exemplifying Owens's dramatic showmanship, Aesop-scented fog machines (by now, a commonplace feature of the designer's collections) pumped perfumed smoke onto the runway.
Some models even toted their own personal fog machines, toolbox-sized cases that, eventually, Owens will begin selling.
You heard it here first — fashion's next big accessory might be a gas.