Snob Diaries is a personal recap of seasonal Fashion Week events around the world, told through the lens of our staff and close friends. For Paris Fashion Week Fall/Winter 2023, 24kGoldn takes us through his stylish week.
Despite the cold weather (believe me, it was freezing), it seemed like everybody's spirits and energies were still high. It was a beautiful blend of shows, events, showrooms, and parties that brought together our community of misfits like no other.
This was by far one of my busiest Paris Fashion Weeks so far. I went to the most shows I've ever been to of any of the Fashion Weeks. Shout out to Be and AP!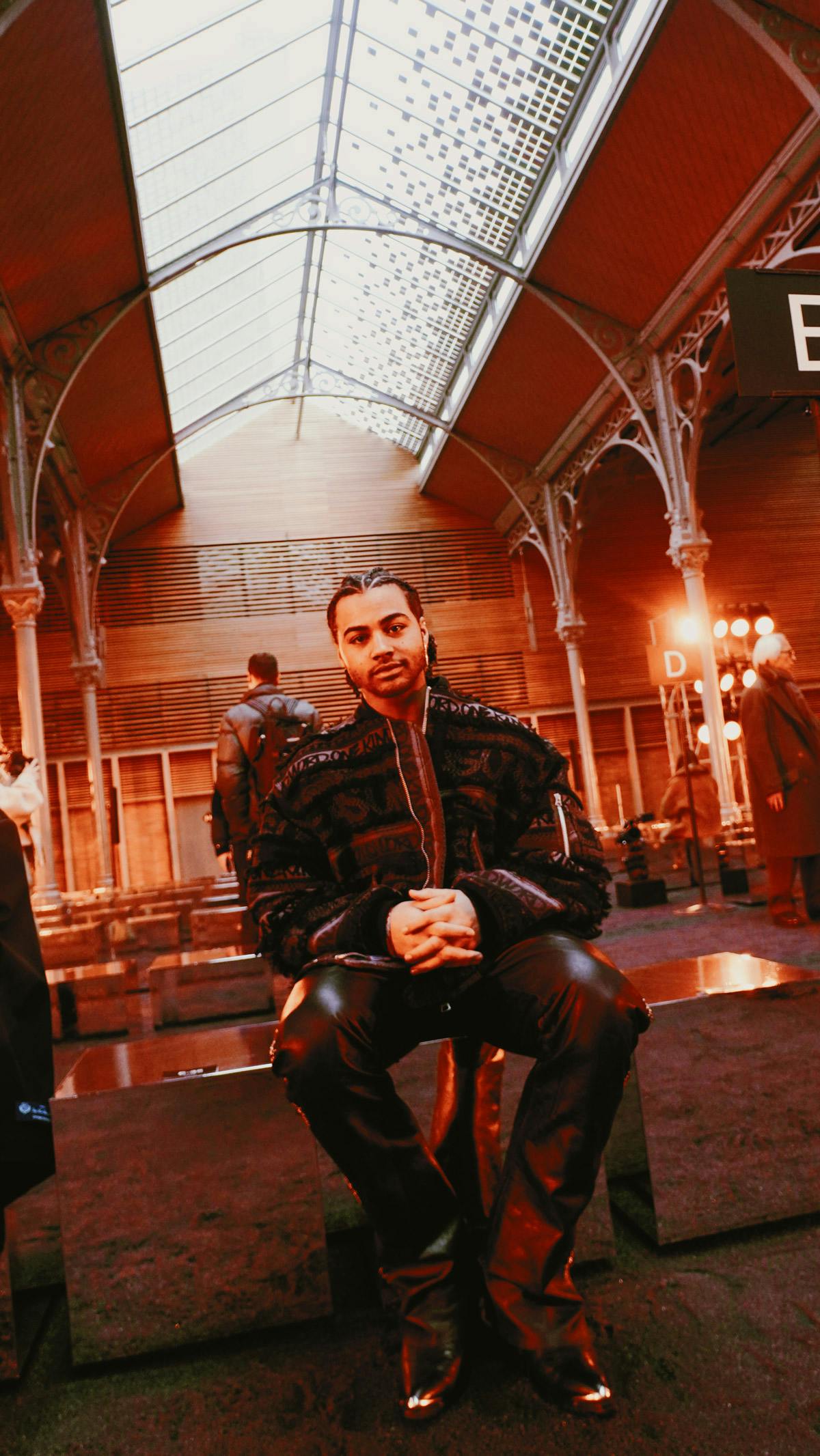 Sacai x Carhartt and Sacai x Nike collabs were my favorite things I saw this season. Growing up, a lot of my inspiration came from streetwear, so seeing it present on the runway is still refreshing. Aside from the show looks, it was great to see what everyone was wearing and walking around the streets during the night. I find it inspiring and appreciate a good fit in the wild.
My favorite thing to see from the people honestly were the protests. I grew up in the Bay Area, the birthplace of counter culture movement so to see this over here in real time was nothing short of amazing.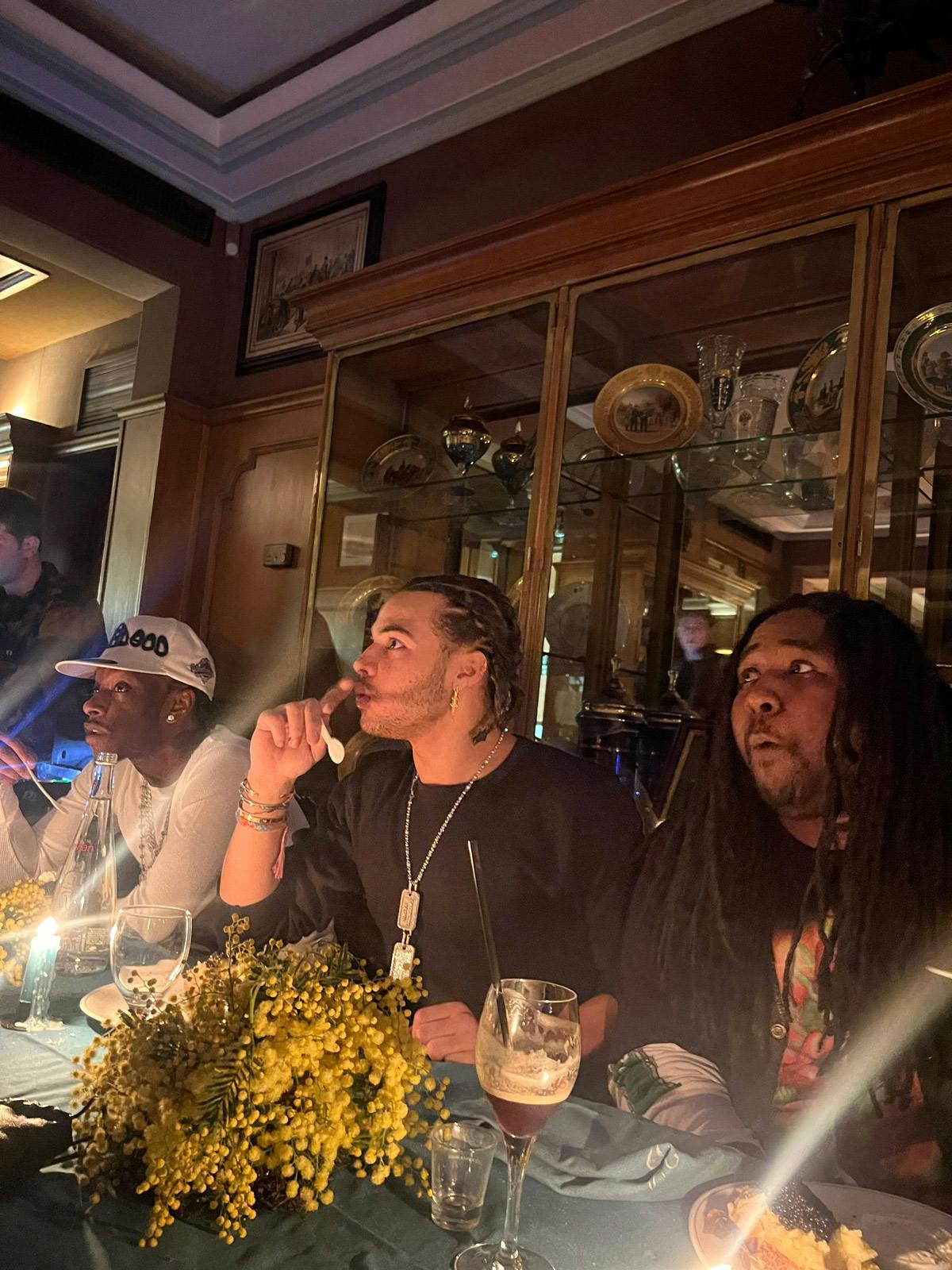 TheLes Benjamin's dinner was great. We showed up a little late, but luckily they were able to save some of the caviar-filled baked potatoes. I see now why they're famous because, damn, they were terrific.
I got to talk to Tyrone [Dylan] from Rick [Owens] and reminisce a little bit about the Saint Laurent dinner we had gone to in Venice about a year ago. I chopped it up with Bloody Osiris, and we just went back and forth about how good those caviar-baked potatoes were.
Believe it or not, the Kid Super Show was probably one of the most entertaining moments of Fashion Week. I think it's super cool that they get together a bunch of people you know would probably never go to a comedy show, especially during Paris Fashion Week, and kinda force them to do that and take people out of their element. It's incredible how they pushed the boundaries of what a fashion show can be. The comedians they picked were great. Tyra Banks is a legend; I grew up watching her with my mom on America's Next Top Model, and she still got it.
For the next Paris Fashion Week, I'm looking to have as great of a time as I did this time. I'm looking forward to seeing my friends, what's new in fashion and art, and more croissants.