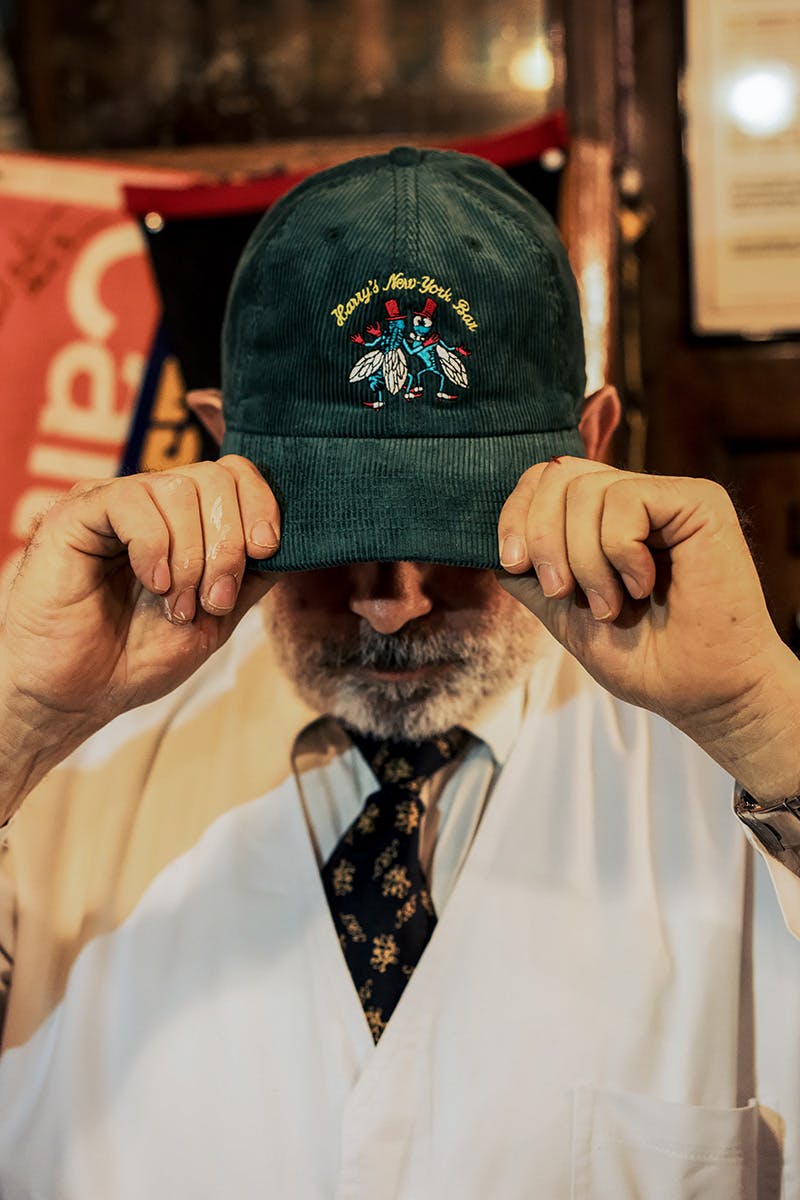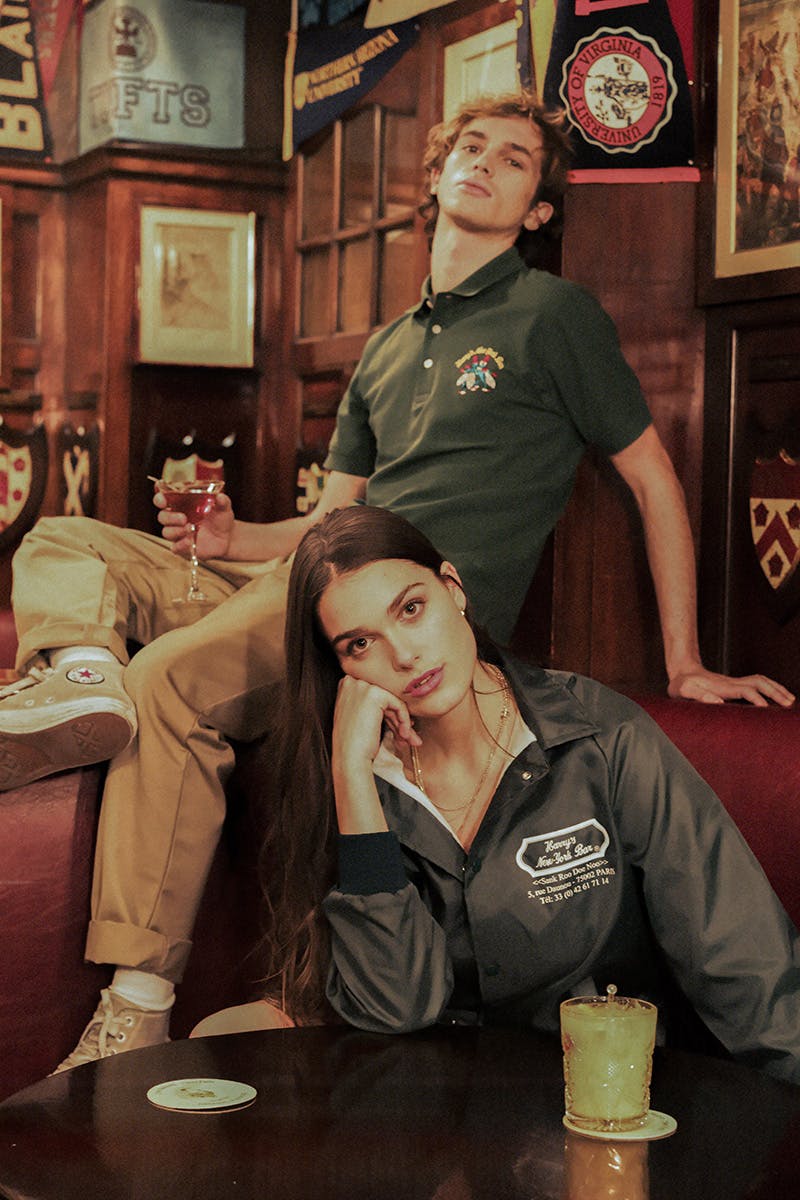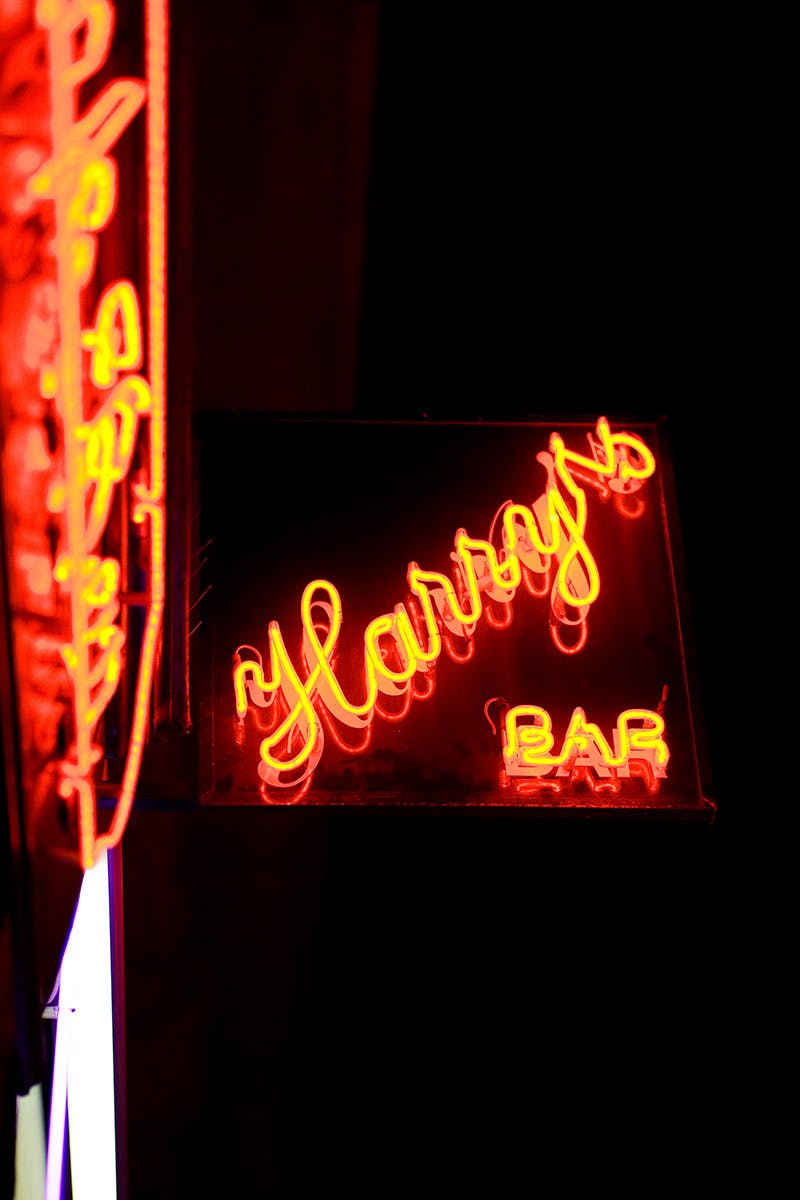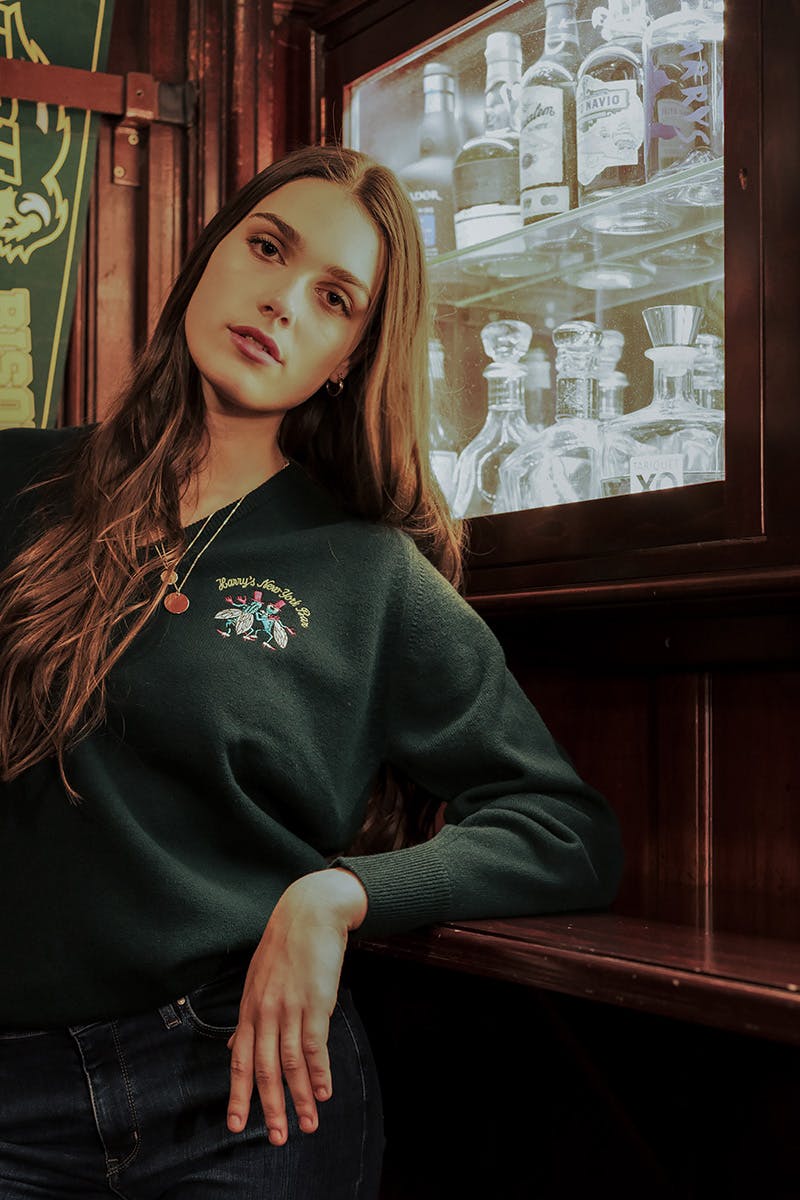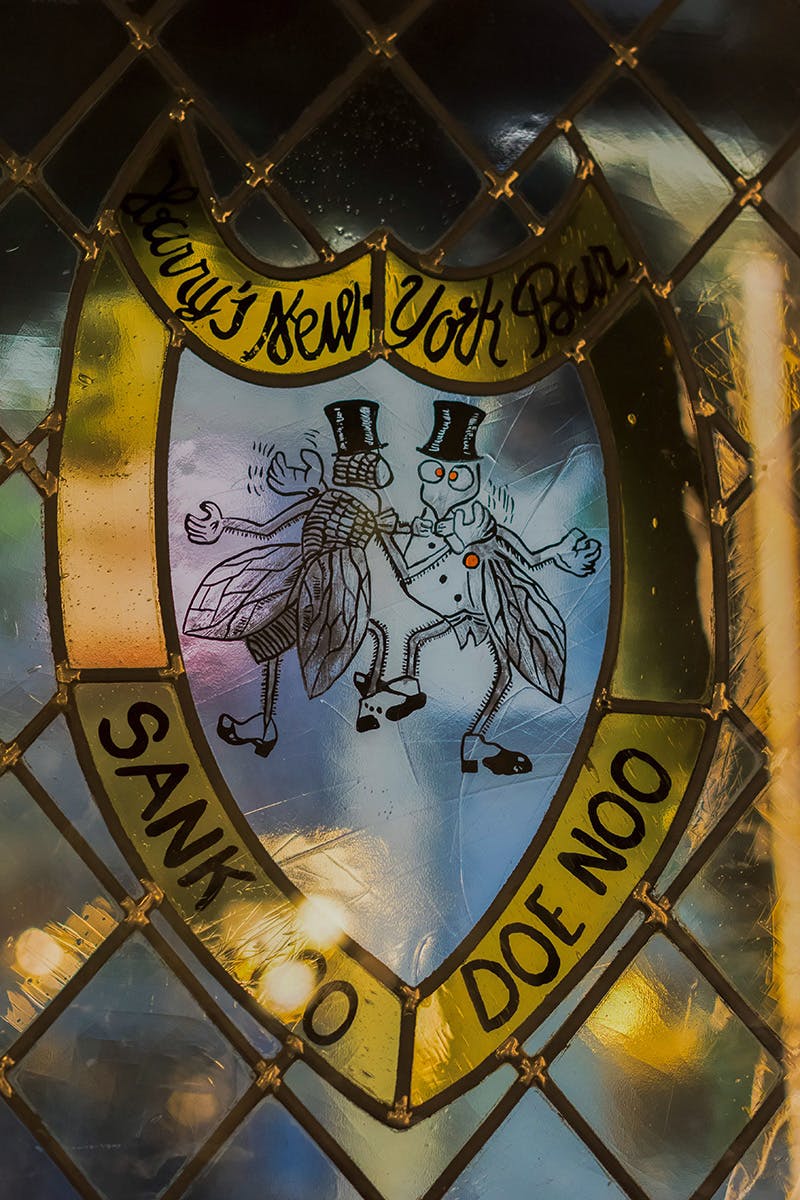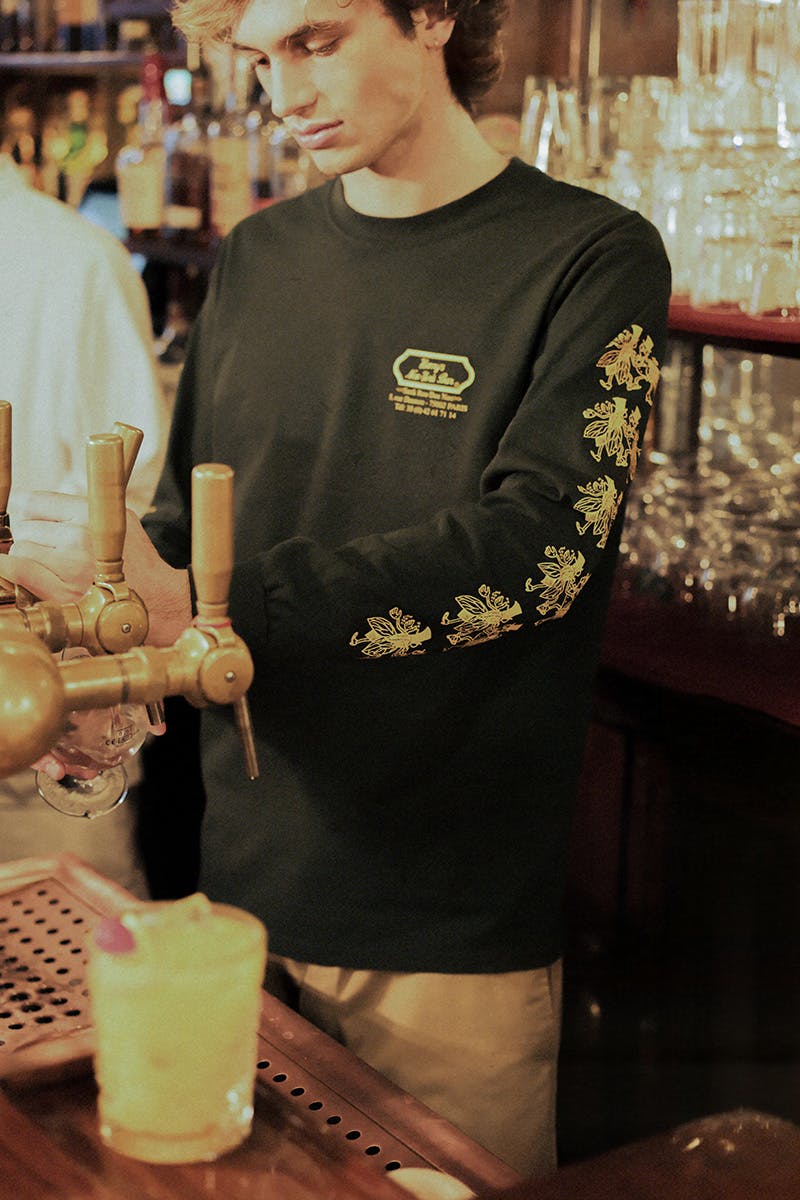 Brand: Rowing Blazers x Harry's New York Bar
Season: Winter 2019
Key Pieces: The black long-sleeve crewneck with gold detailing is the collection's standout, nailing the capsule's merging of sportswear with Parisian glamor. The cap is pretty cool, too.
Release Date: Available now
Buy: Rowing Blazers
Editor's Notes: Rowing Blazers has linked up with Paris institution Harry's New York Bar — a haunt of Ernest Hemingway, Humphrey Bogart, George Gershwin, and even James Bond — for a collaborative collection that fuses both brands' histories.
Sporting heritage is at the collaboration's core, which is why you'll find items including rugby shirts, golf sweaters, and polo shirts. The nods to Harry's and its decades-old glamor arrive via embellishments — embroidered top hat-wearing flies, to be precise — that Rowing Blazers founder Jack Carlson dubs, "charmingly ridiculous."
"Harry's New York Bar is everything we aspire to be," Carlson says. "Inclusive and unassuming, charmingly ridiculous, but with a hint of old-world glamorous and a deep, deep appreciation for history."