This post contains spoilers
Where were you on the night of December 11, 2022? If you're anything like us pop-culture fiends, you were watching the finale of The White Lotus season two, tweeting about a certain outfit worn by a certain Gen Z assistant.
Yes, we're talking about Portia, whose sartorial swan song was everything we hoped it would be: a mish-mash of prints, colors, and textures, topped off with a statement hat that set the Twittersphere on fire.
Portia's mismatched ensemble ignited fierce online debate (is her style so bad it's good, or is it just plain bad?), but it also proved the power of costuming. From Portia's finale 'fit to Tanya's high heels, the costumes of The White Lotus served as plot devices as important as their wearers.
Speaking of plot-driving accessories, remember the sun hat that Harper allegedly snuck away from Ethan to retrieve? (Spoiler: she didn't need her damn hat; her and Cameron went upstairs to make out.) As it turns out, the same brand that designed Portia's scarf-wrapped baseball cap also supplied Harper's straw chapeau.
Enter: Ruslan Baginskiy, the Ukrainian label that designed the most season-defining accessories of The White Lotus. Highsnobiety chatted with co-founder Petro Yasinsky about traditional Ukrainian headwear, costuming season two of The White Lotus, and how we can continue supporting Ukrainian creatives.
HS: Tell us about the brand. How did you meet co-founder Ruslan Baginskiy, and what inspired you to launch the label?
PY: It was eight years ago in Lviv, and we both were very ambitious and super interested in fashion. Back at that time, Ruslan was a stylist and made a lot of custom hats for shoots. He had so many ideas and so much experience that we decided to launch our own brand. From day one, Ruslan was inspired by Ukrainian culture and traditional headwear. At the same time, we wanted the brand to be modern, cool, and very unique. We're reinventing hats.
HS: How did you find out that your work would be featured in The White Lotus?
PY: The show's stylist, Alex Bovaird, reached out to us before [filming began] and we were lucky enough to deliver the hats a couple days before the war had started and the sky closed over Ukraine. For us, the moment the hats appear on the show is very important and symbolic.
HS: What inspires you?
PY: We try not to overthink, and inspiration finds us by itself. This is the reason some of our projects are made within a few weeks, from the idea to the final result. It's even more important now, when we have no idea what could happen tomorrow in a country at war — when we feel a certain way, when we want to say something, we don't wait anymore. We just do it. Because what if we don't have tomorrow?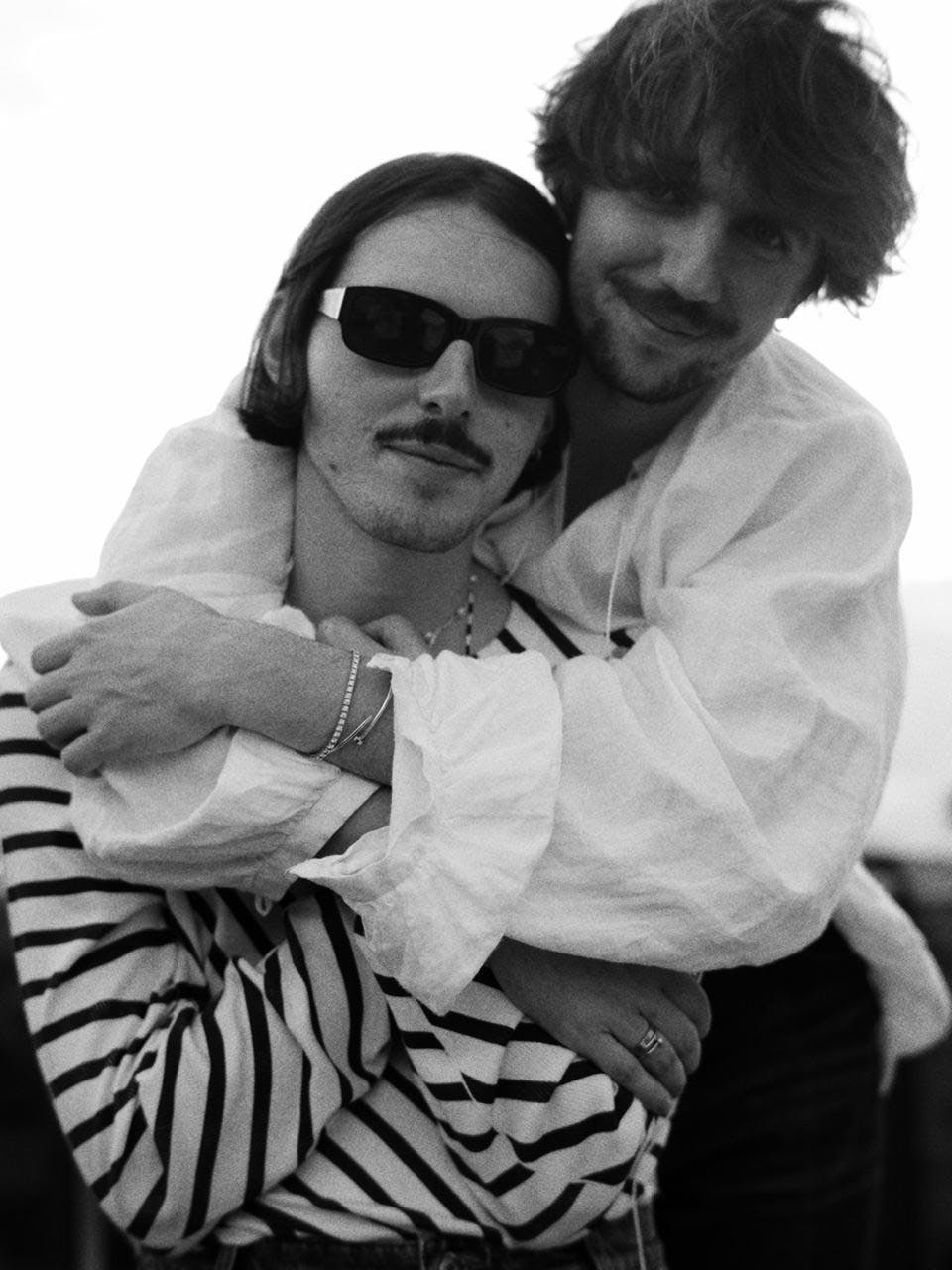 HS: How can we continue supporting Ukrainian designers and creatives?
PY: Talk about them. There are so many creative people in Ukraine, so many talented designers. We don't ask for much. After 10 months of war, we are used to many things: lack of power supply, air-raid alarms, dark shelters, living far from your home, reading messages from our friends from the frontline, watching the news... This is our reality, and we unfortunately have learned how to deal with it. The only thing we want to ask you is not to forget about us. We are strong only when we are together. We're strong as long as we feel support.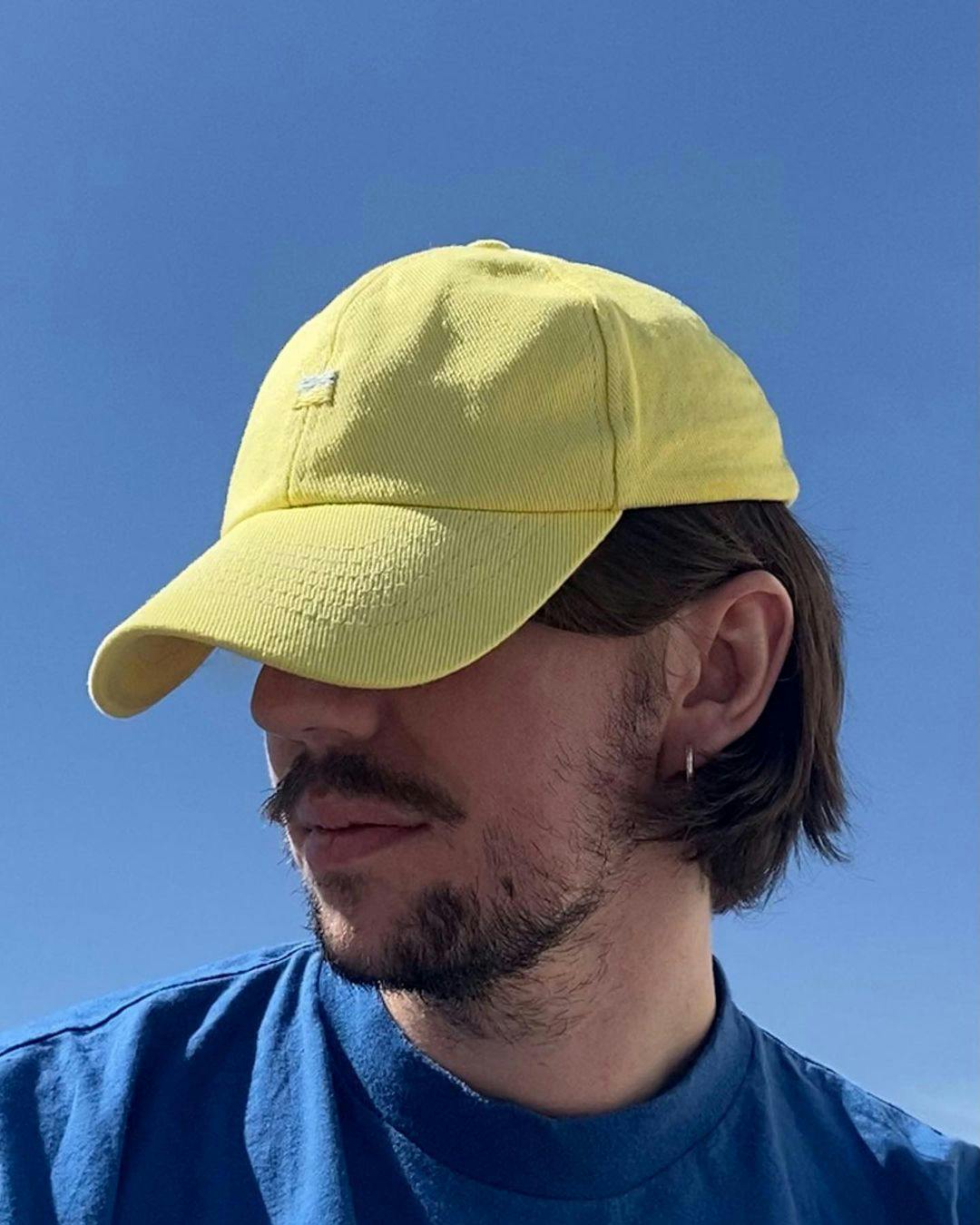 HS: Who is the most stylish character in season two of The White Lotus?
PY: For me, it's an easy choice. The one and only. The queen of the show. The most fabulous character: Tanya!
Shop our favorite products