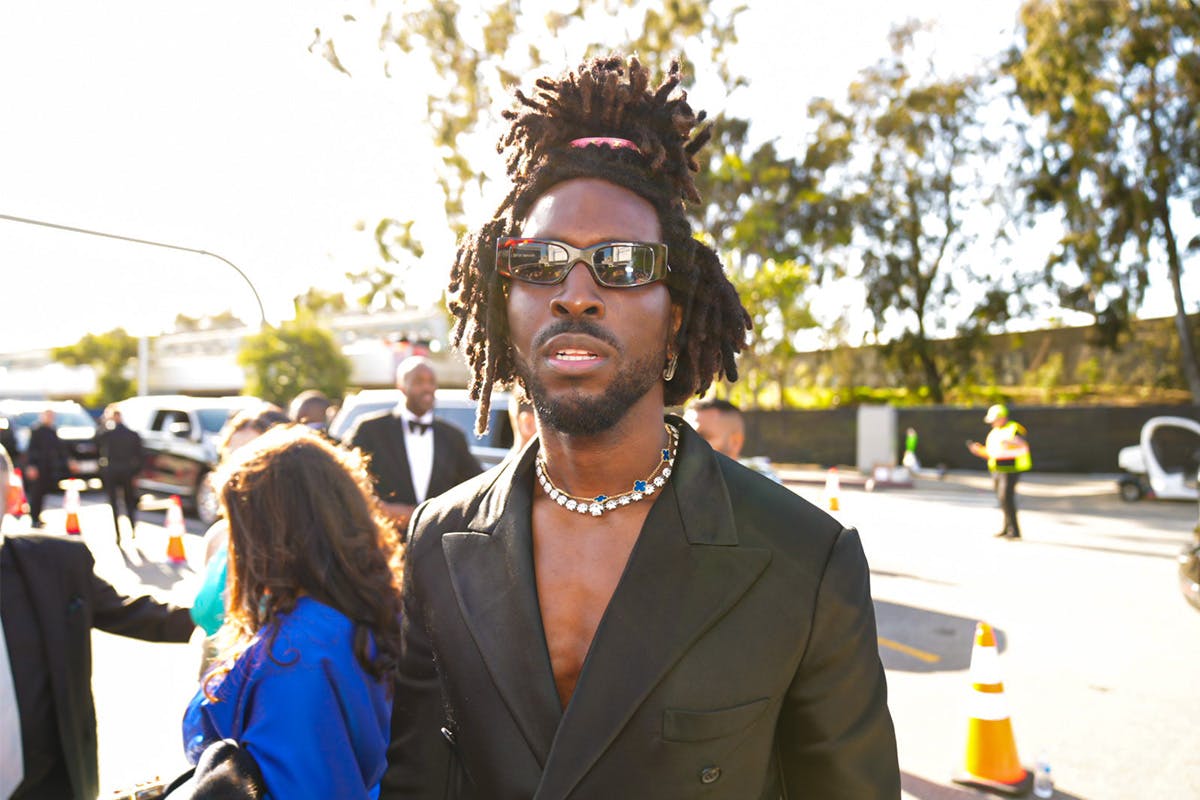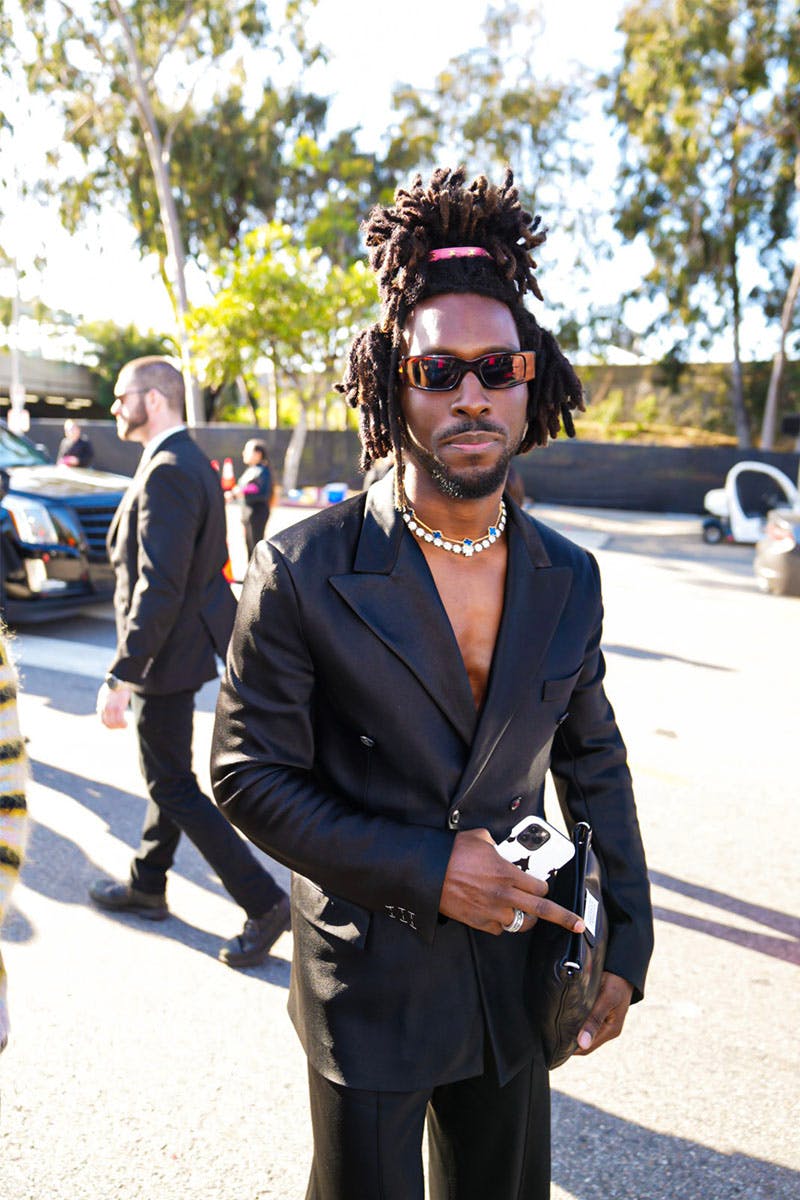 Whether or not you choose to indulge in the Grammys as an award show, it's worth dipping into for the style moments alone. There are hits, some pretty significant misses, and everything in between. As all eyes turned to the red carpet, SAINt JHN stepped out to stun in a rare Maison Margiela moment.
Although not quite to the extent of the Met Gala, the Grammys is a moment for celebrities to dial their style up to the max, going all out to ensure attention is turned their way.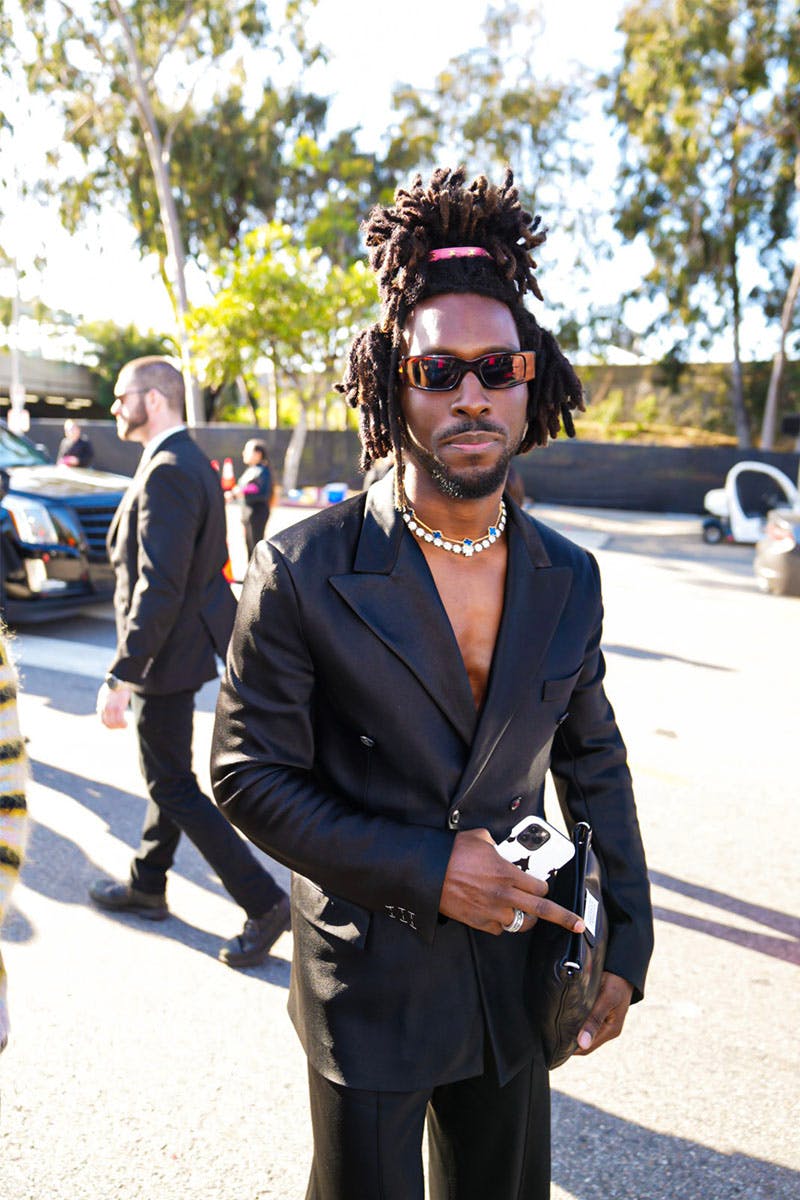 Between the pre-show looks, the worst picks of the bunch, and the 'fits that stunned us to silence, there's plenty to keep you entertained. It's always fun to hazard a guess at who's dressing who, as the night's always full of surprises.
While Kendrick Lamar took to the stage to accept his awards in a full Martine Rose FW23 look, SAINt JHN snapped in full Maison Margiela.
It's not often that you see Maison Margiela's name in the mix for an award show, even one of this magnitude, as the brand tends to stray away from dressing VIPs. For this rare occasion, it came with its A game, serving as a base for SAINt JHN's electric style – as the star puts it, "I've always loved Margiela, I just didn't know they loved me back. They've made imperfection into an art form. In real life, I sleep in my Margiela."
Opting for a shirtless look, the artist paired the Margiela two-piece wide-legged tux with an assortment of accessories that included a black leather Margiela clutch, black-out sunglasses, a Van Cleef & Arpels Alhambra necklace atop diamond skulls.
Shop our favorite products