Award season has a way of bringing the best, the worst, and just plain chaotic style moments to the red carpet, and the 2023 Grammys is no exception.
On one hand, we're living for the best-dressed looks from the stylish folks who understood the assignment during music's biggest night. But what about the worst 'fits — the ones that entirely miss the mark, tried too hard or not enough, or make you tilt your head just to try and see the vision?
Gather 'round, kids, as it's time to round up the 2023 Grammys' worst-dressed celebrity looks (as if they care about what us normies have to say, anyways). And, to be clear, nothing personal. Sorry in advance!
Dencia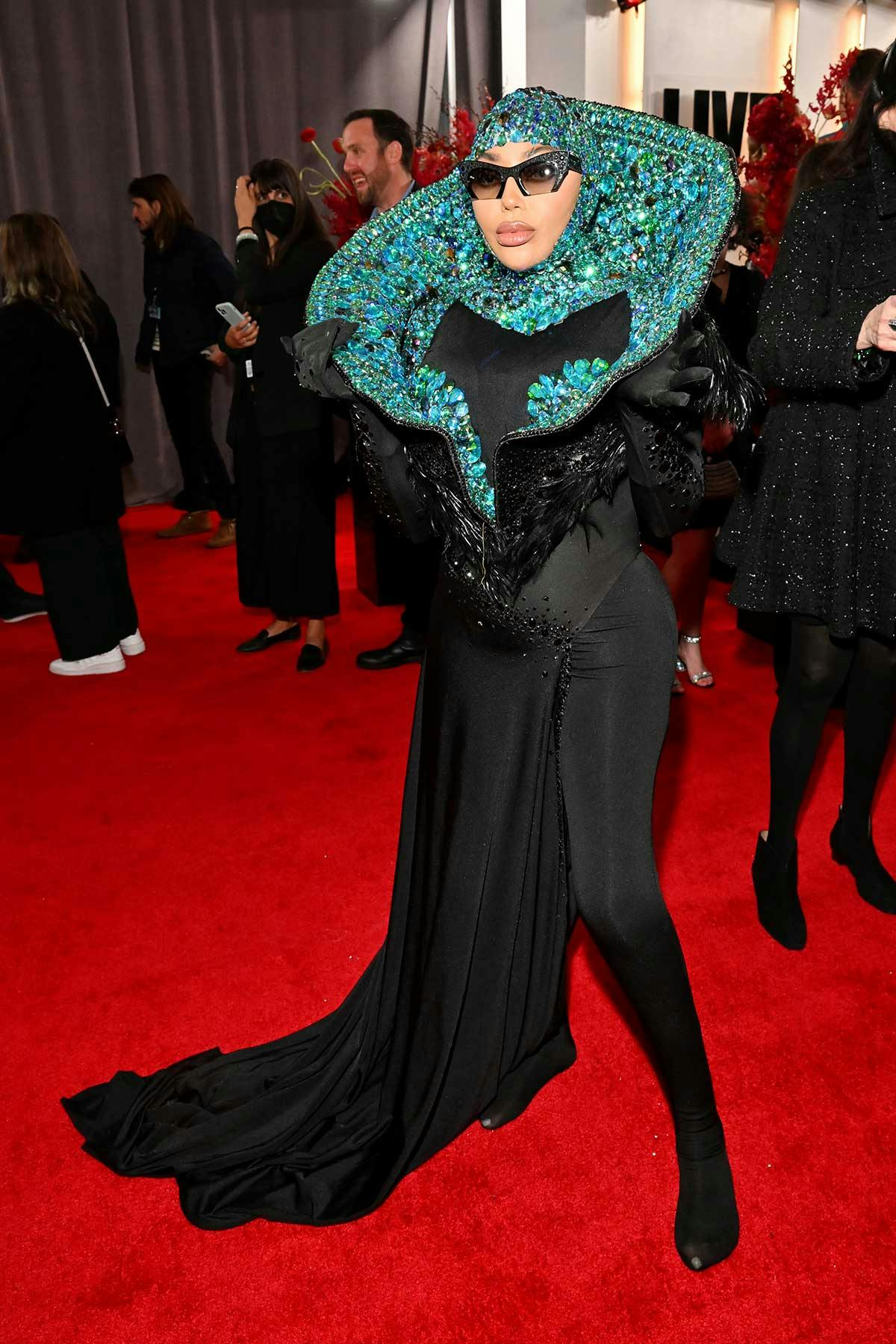 Glam clam.
Miguel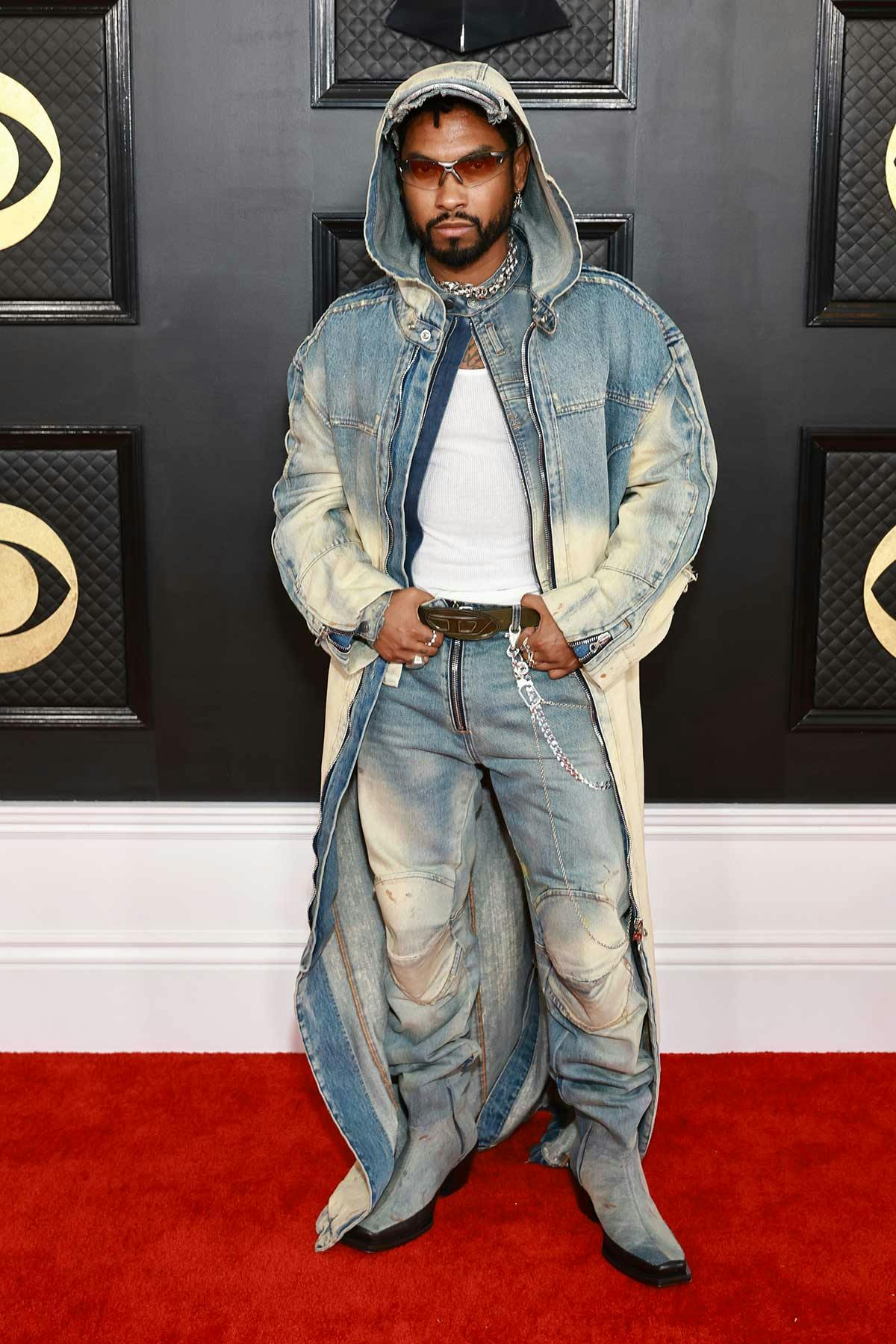 That is just too much fashion.
Alisha Gaddis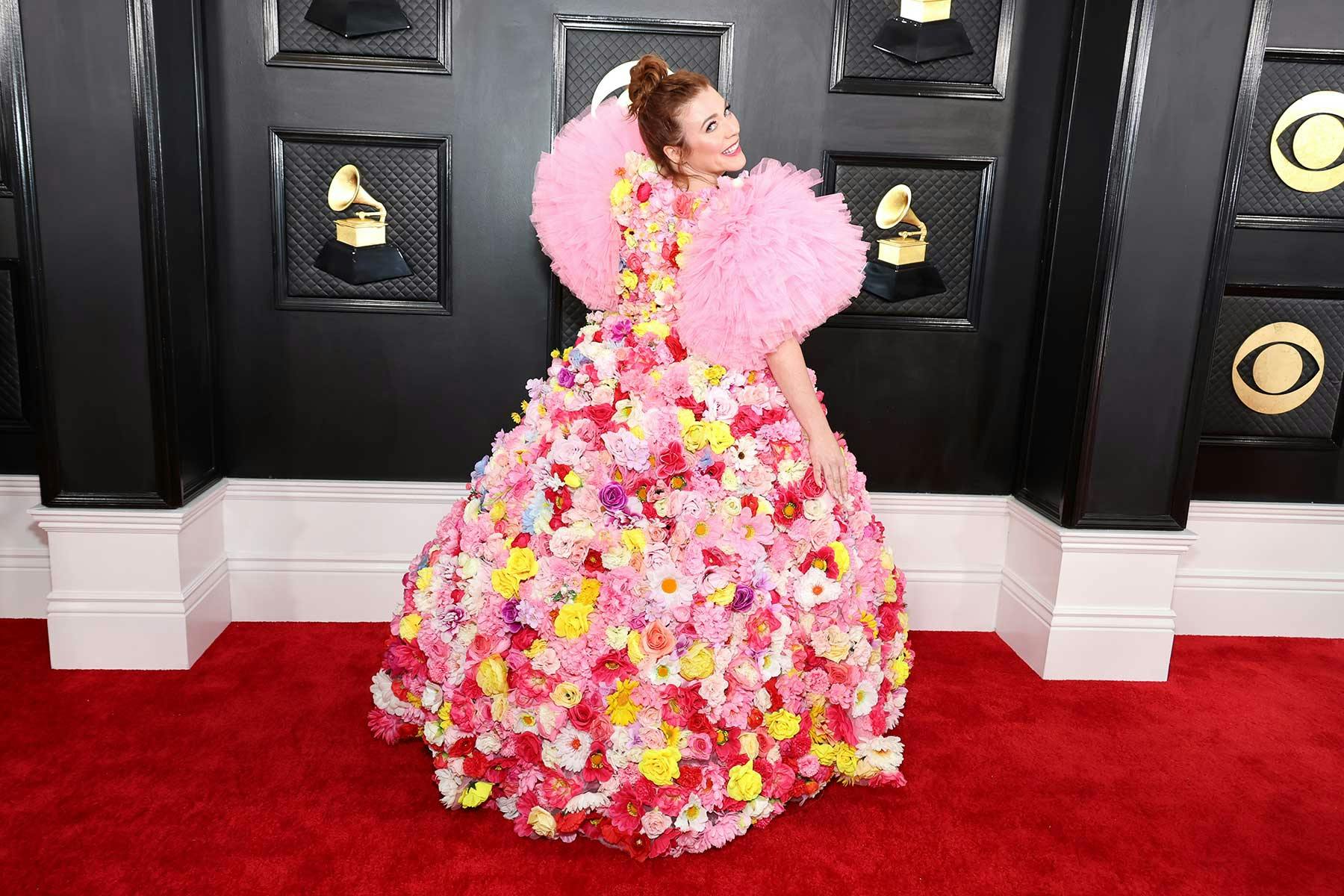 Great effort — the dress itself is quite pretty — but shame about those giant sleeve poofs.
Shania Twain
To quote Doja Cat's seminal hit "MOOO!": Bitch, I'm a cow. Bitch, I'm a cow.
Cadenza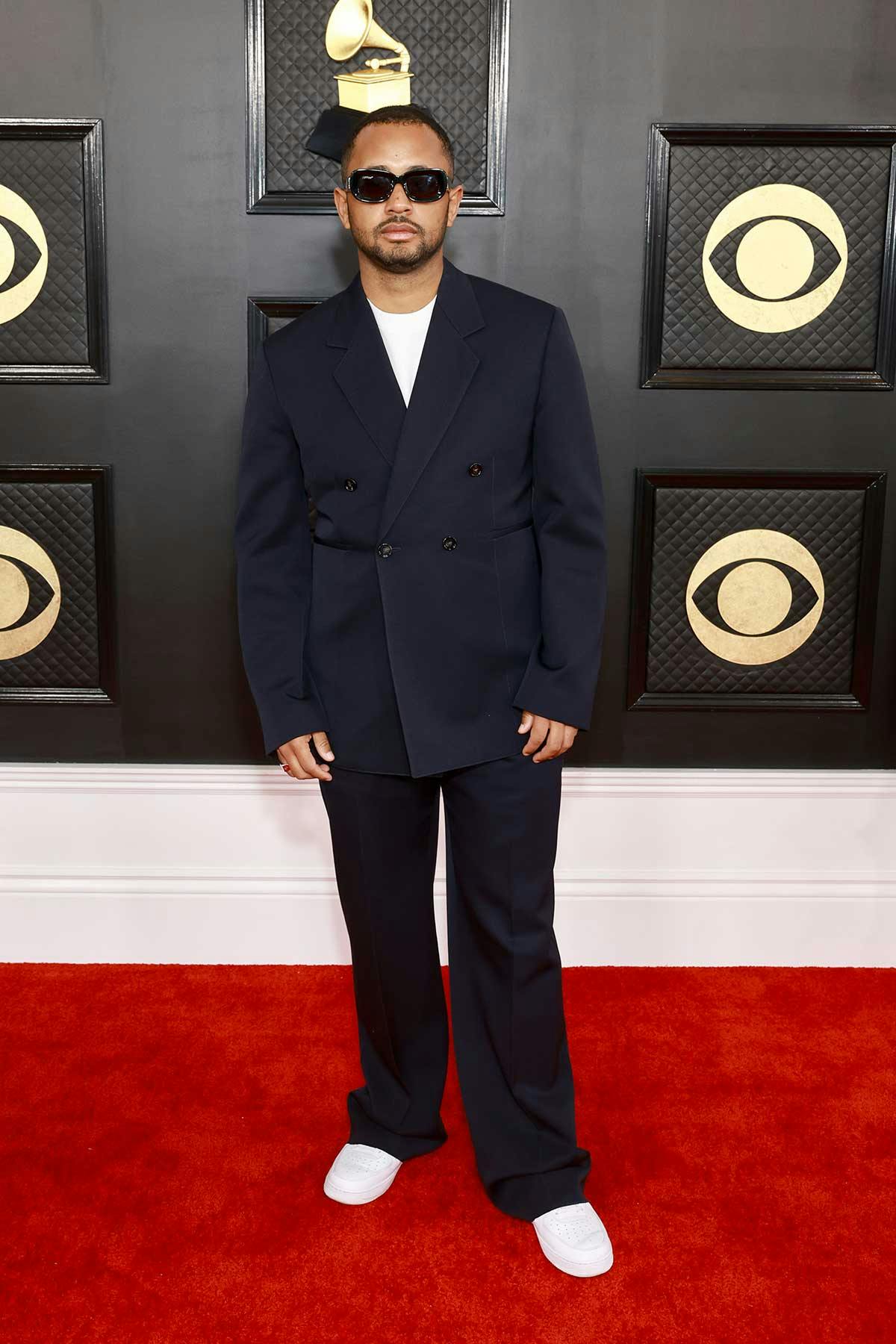 Blocky, slightly too big blazer and too long pants only make Cadenza look piccolo.
DJ Khaled
Khaled actually looks just fine but gotta call him out for not matching his fam's adorable leopard print moment. C'mon man!
Blac Chyna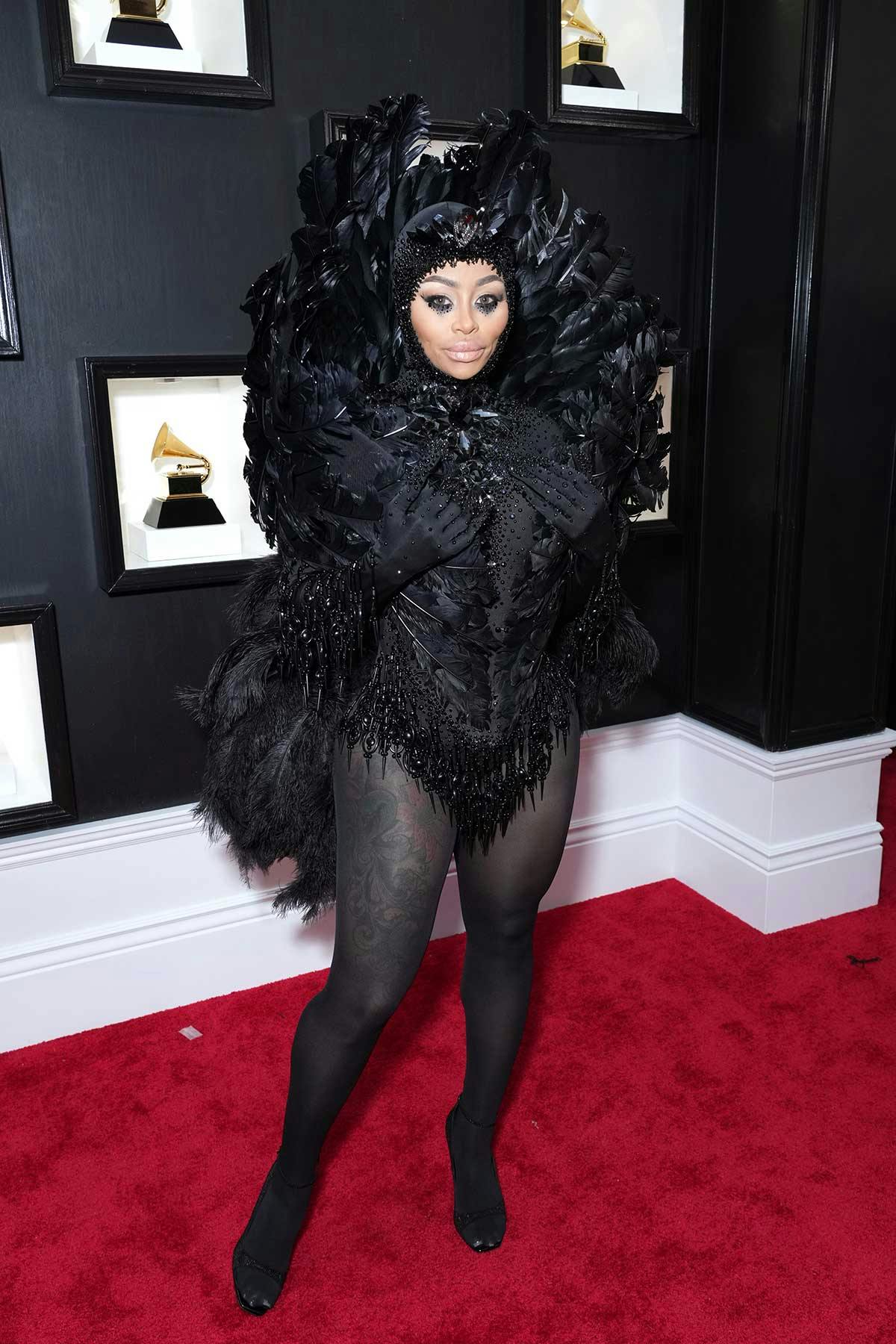 Blac Swan, and no less tragic.
LL Cool J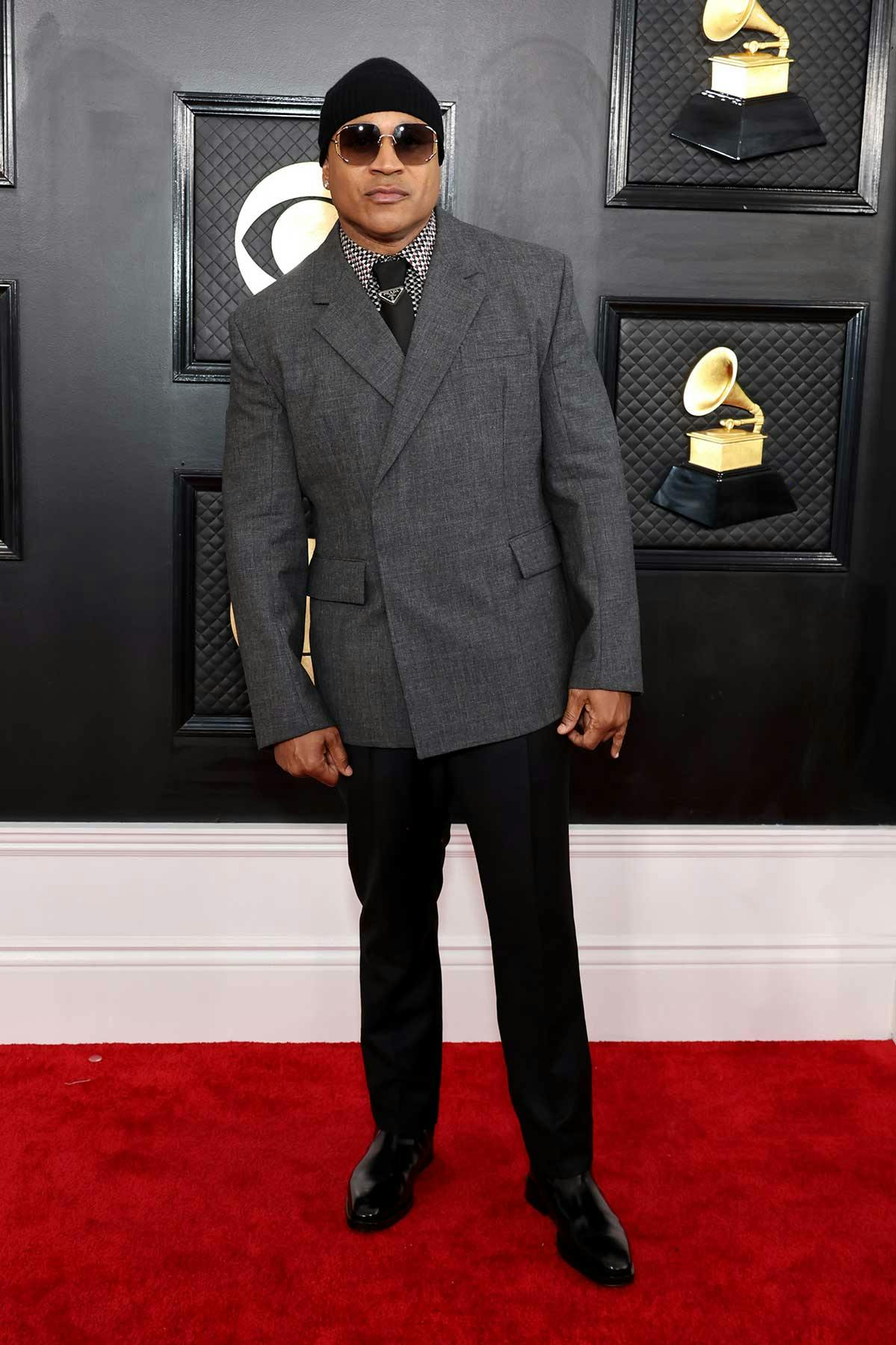 Ladies love this guy, or so we hear. Must not be for his tailoring, though.
Harry Styles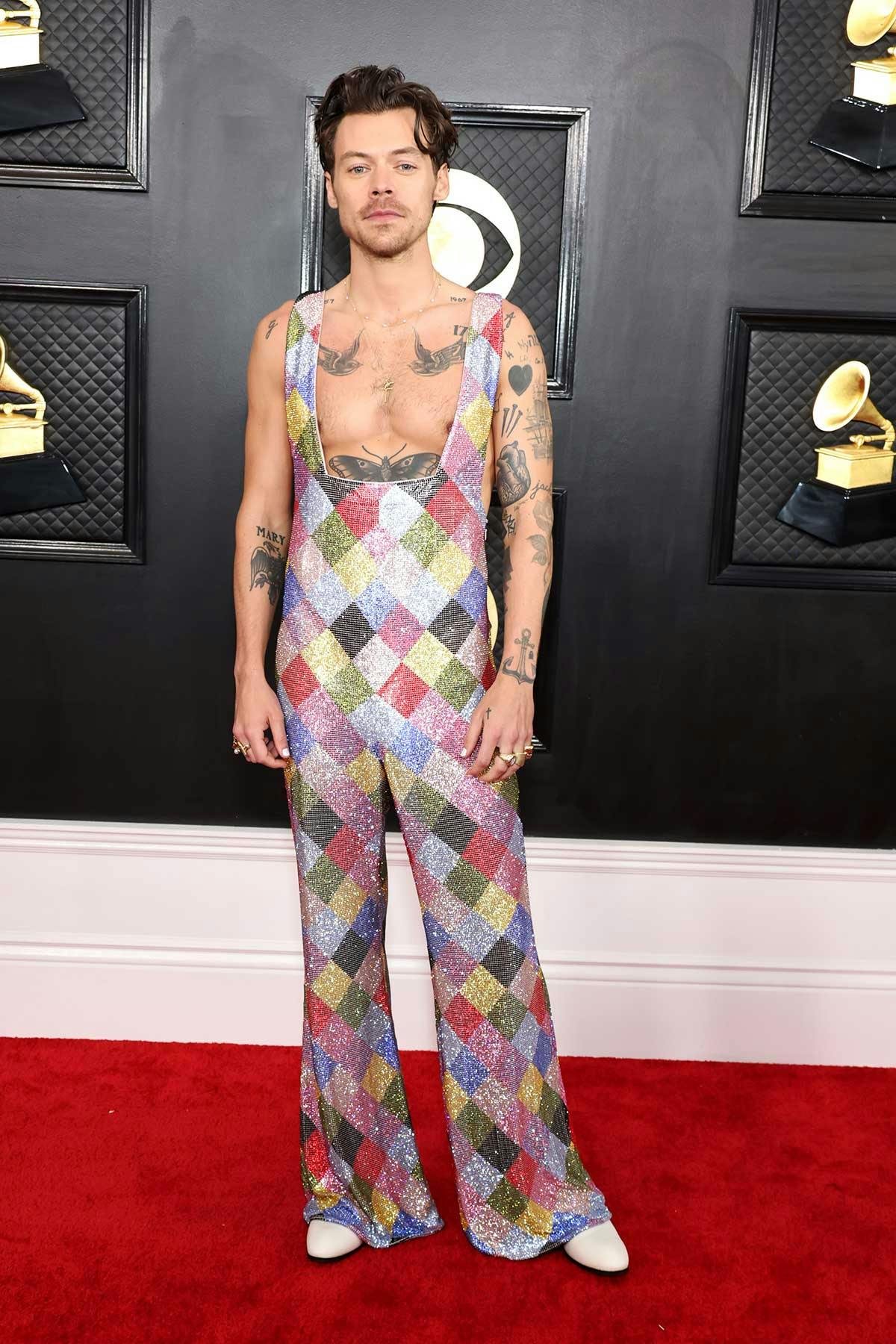 Introducing: jester-core.
Dave East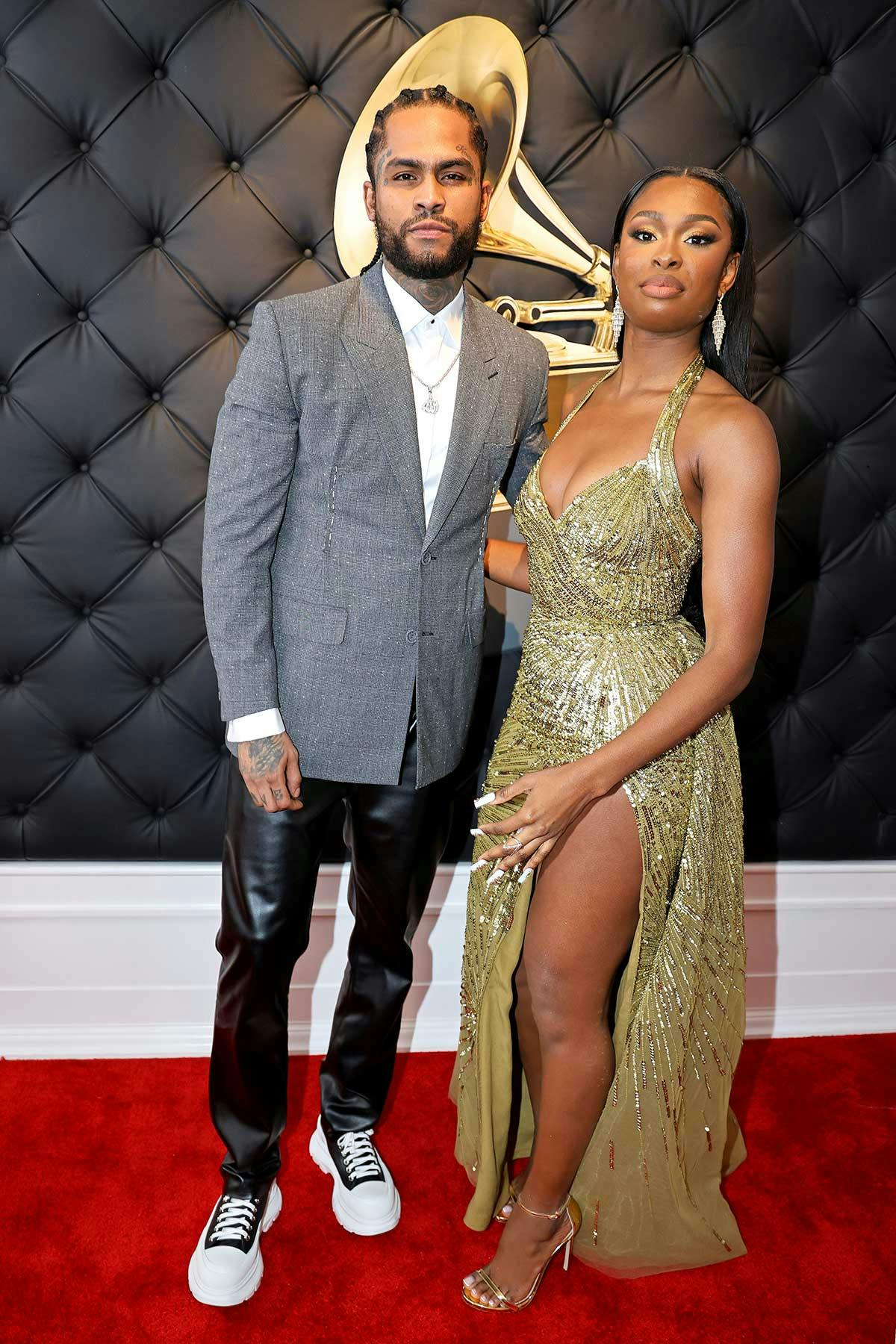 Coco Jones looks perfect. But Dave, well, at least his leather pants will keep him toasty.
Grim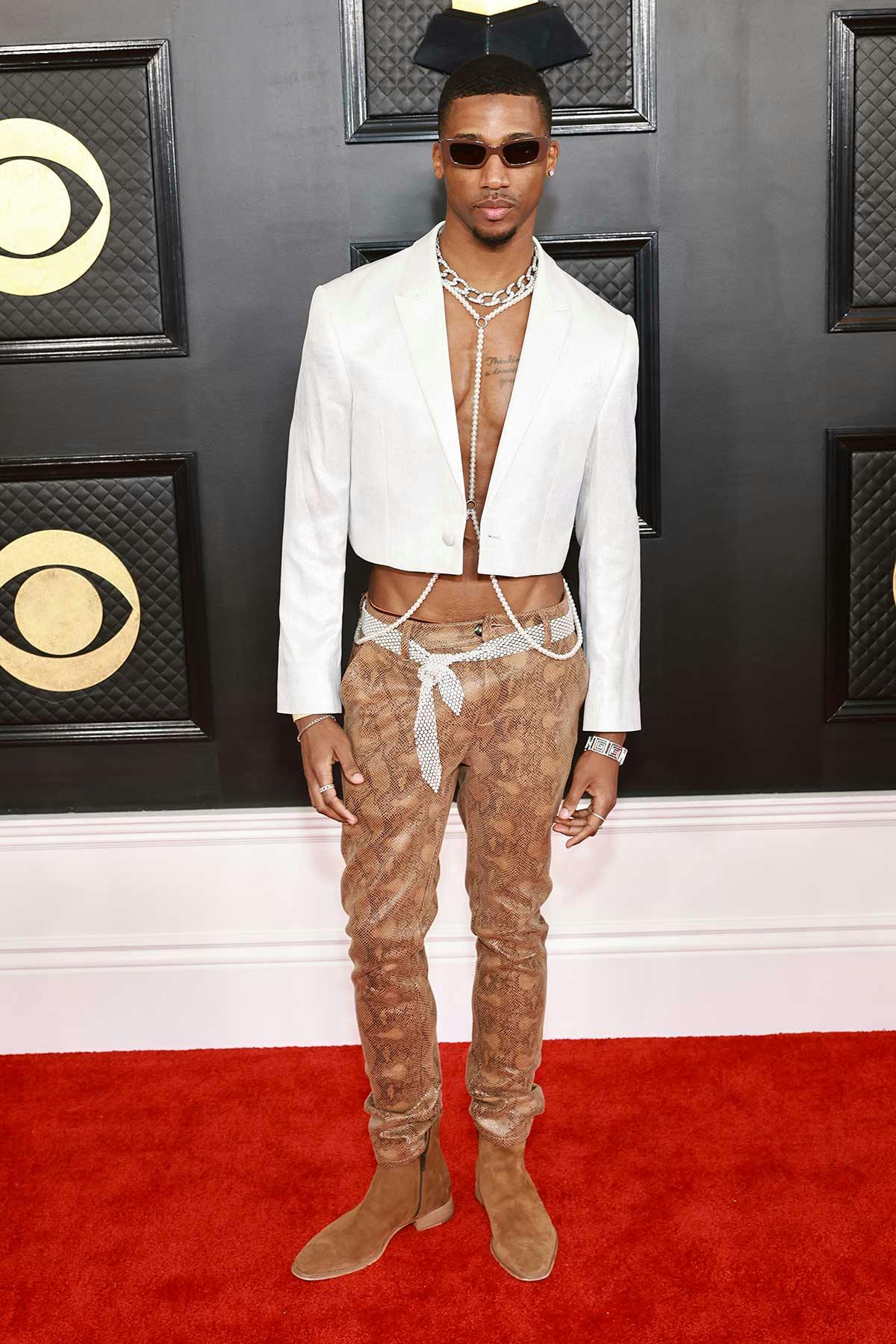 Not the Saint Laurent chelsea boots.
Alex Ritchie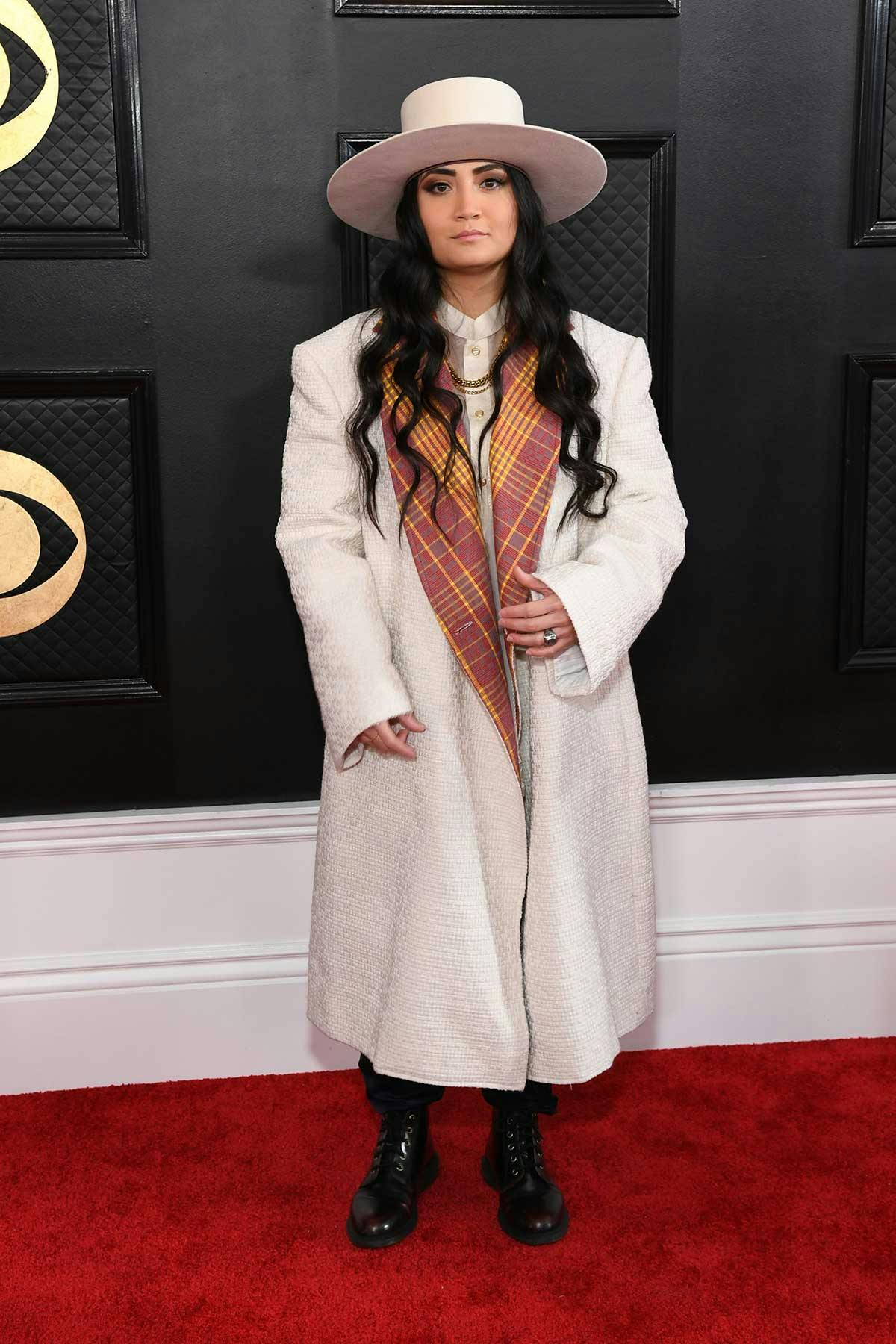 Little House on the Plaid-ie, with inexplicable combat boots.
Edgar Winter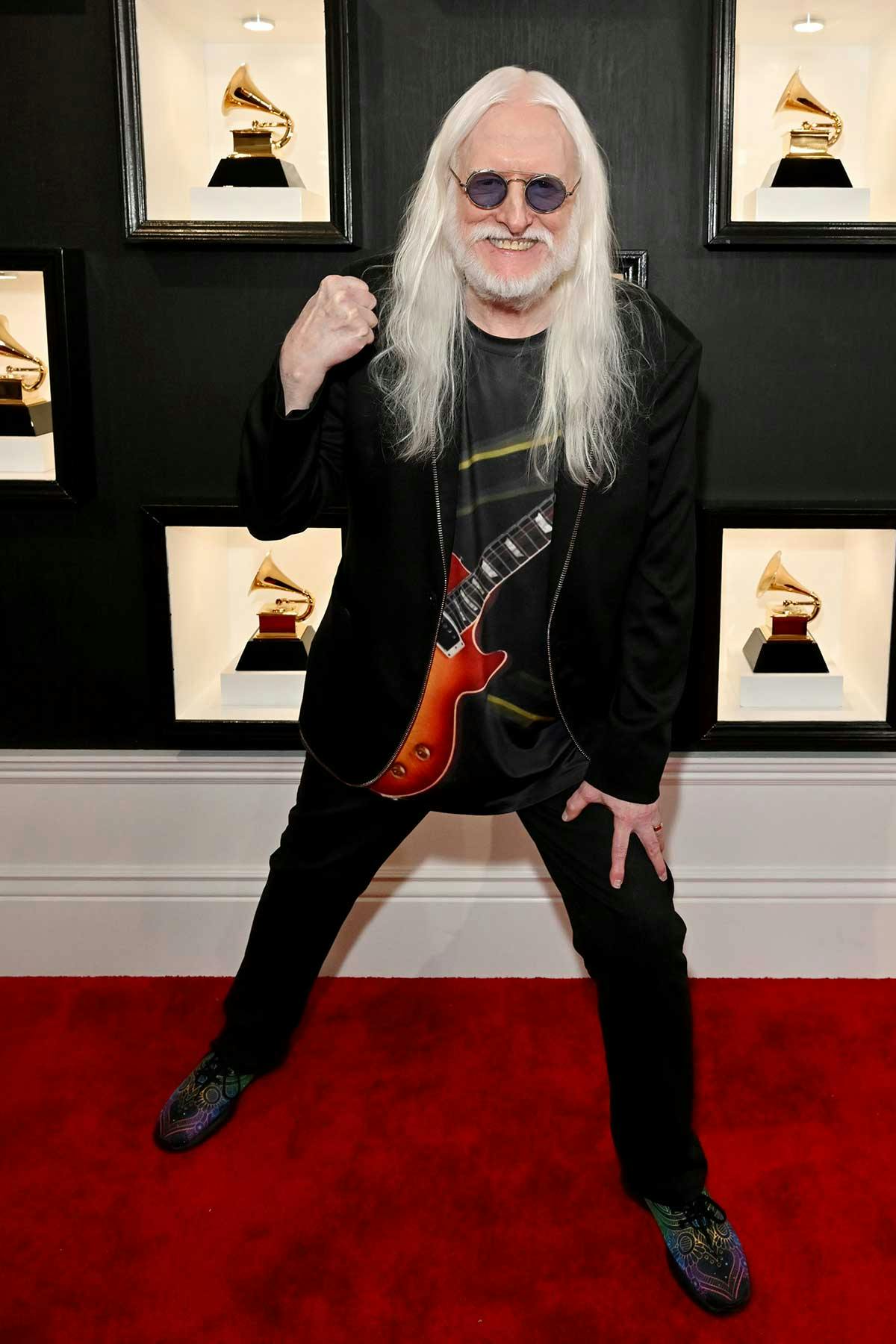 Edgar Winter can do whatever he wants and, honestly, the T-shirt is great. If only he'd gone full elderly swag with some chunky New Balances instead of these weird sparkle sneakers.
Marco Pavé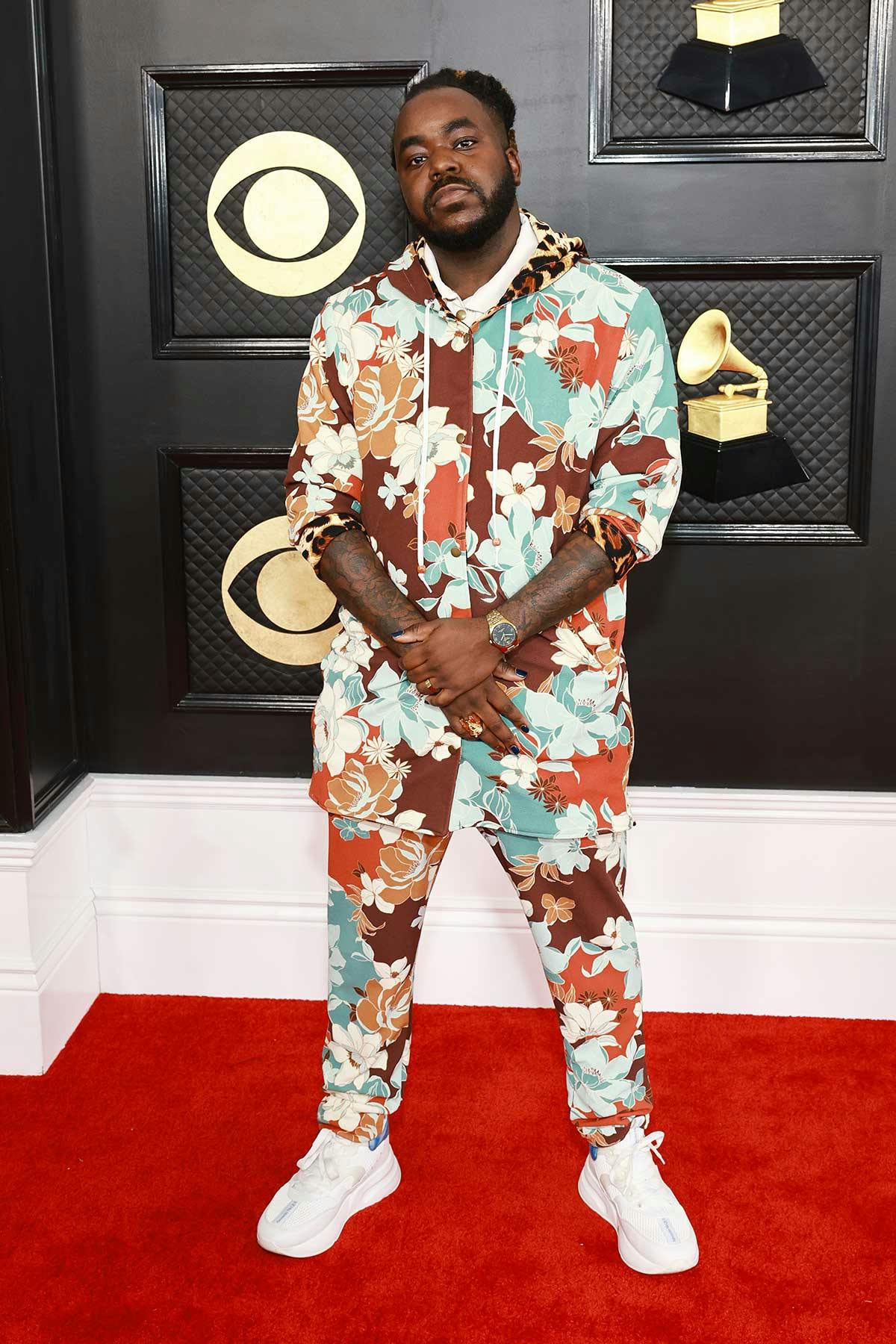 Grandma's wallpaper meets leopard print in Grammys red carpet deathmatch.
William Sticher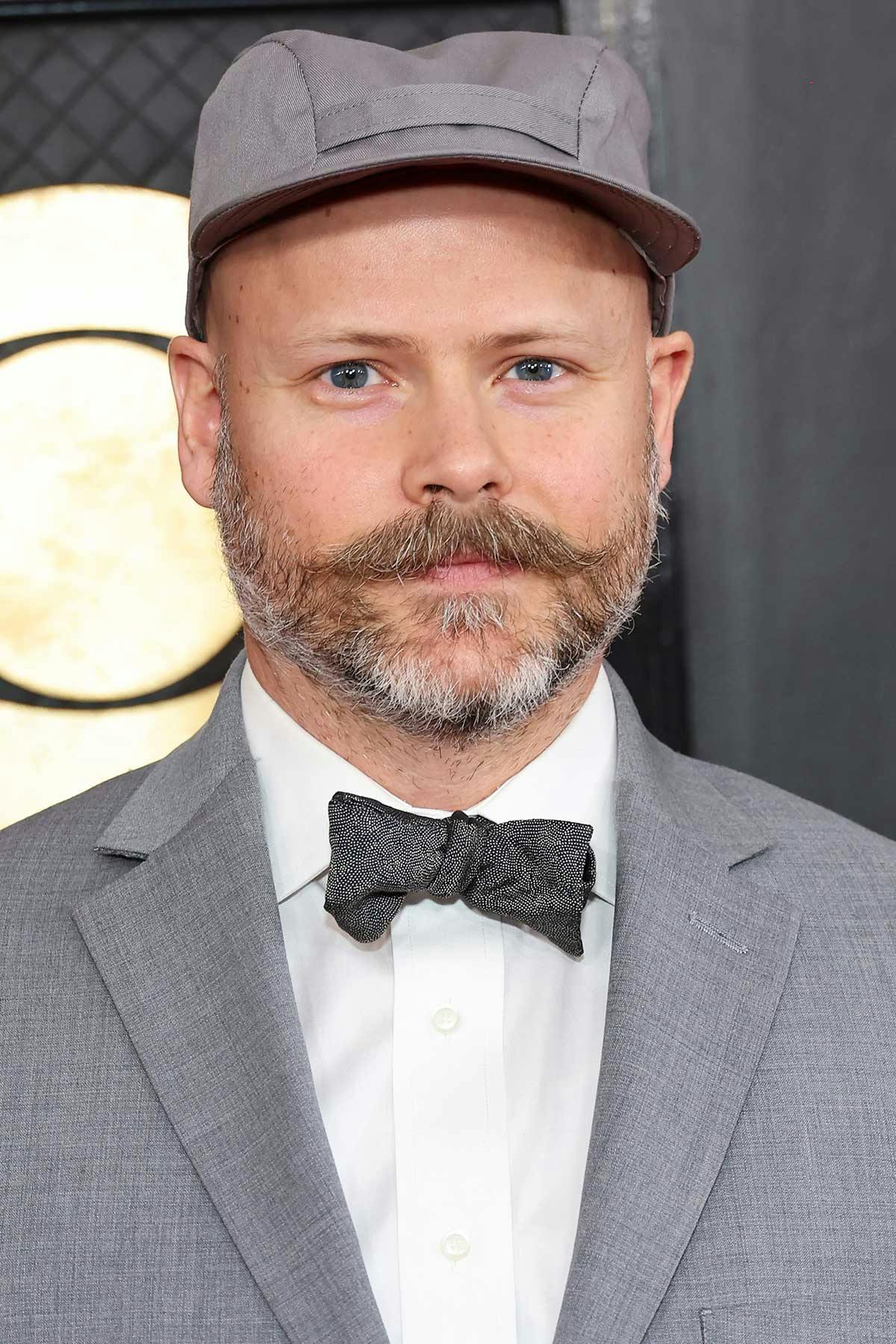 Five-panel cap, bow tie, capital-M Mustache: all we need is a fixie and we're in Williamsburg circa 2012.
T.J. Osborne
The only magic trick this blazer's M.C. Escher-like closure achieves is making T.J.'s torso look stubby.
Cheryl B. Engelhardt
Feathers up top, tarp below.
Jack Harlow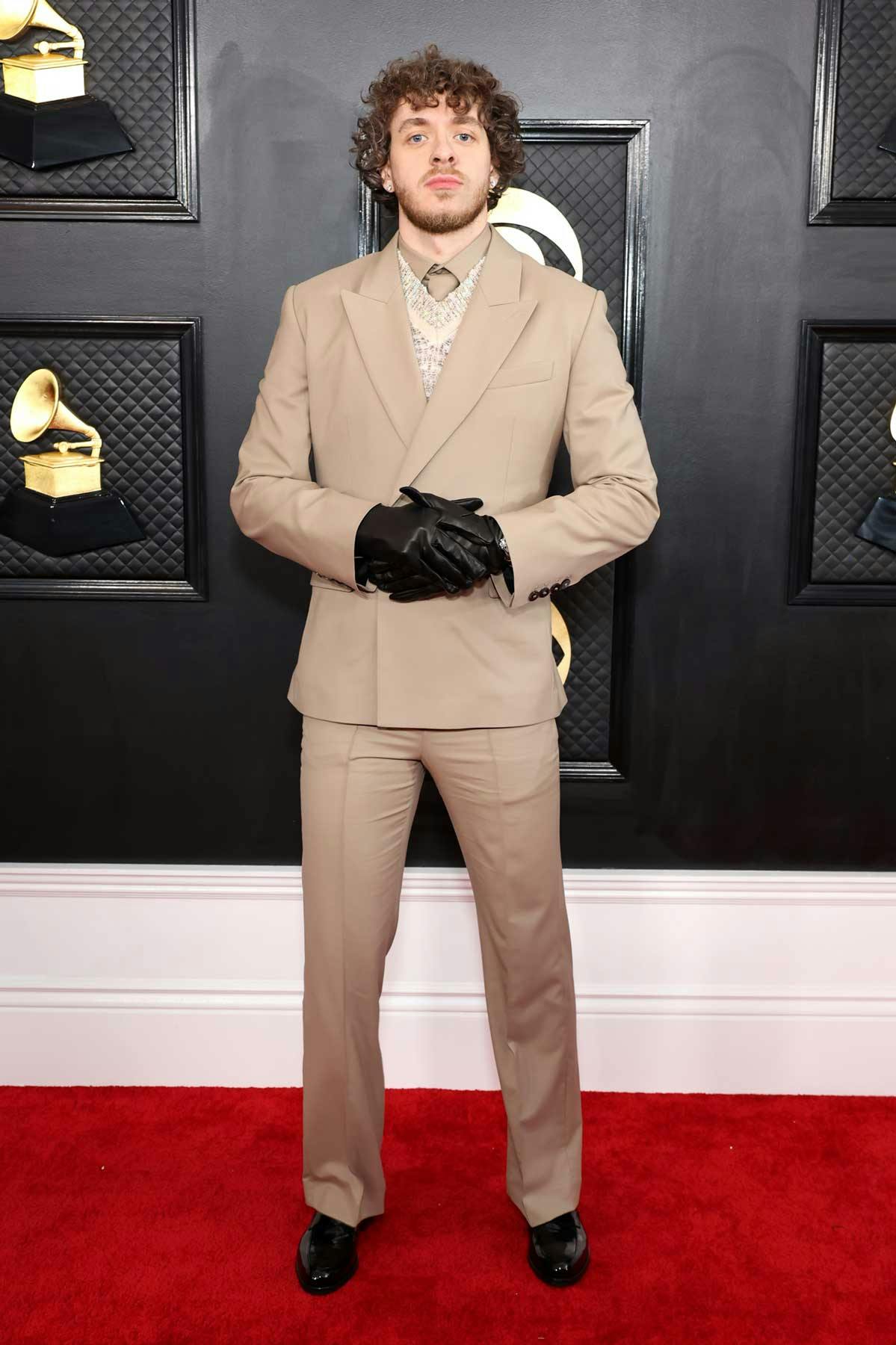 The fleshy beige is already a lot but with leather gloves? Okay, Hannibal Lecter.
Thom Sepulve
Now, we all love a bit of Prada but those pants are something else. Leggings really are pants!
Cut Copy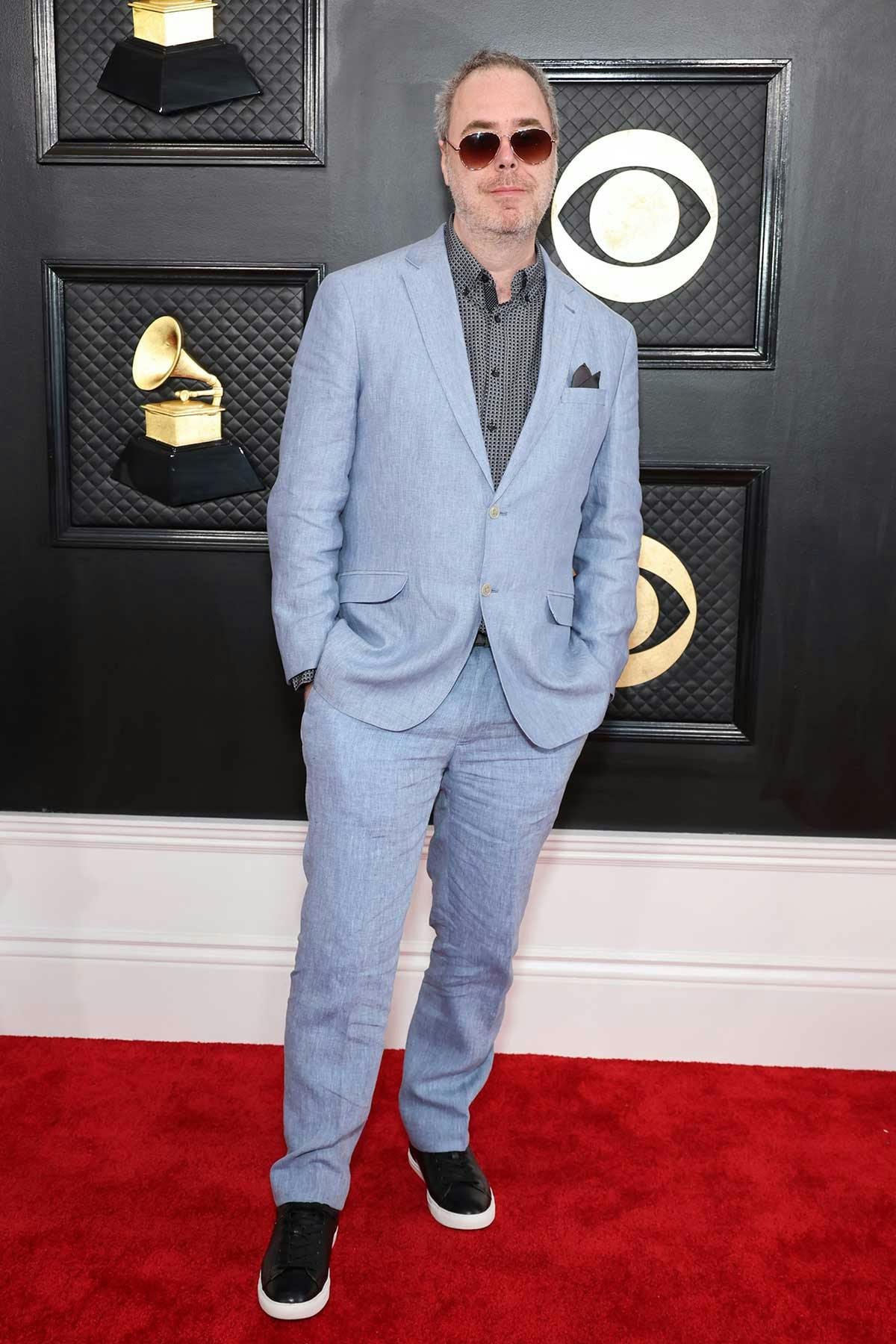 Aa generic shirt and Dress Sneakers date this chambray suit back to the #menswear days of yore.
Machine Gun Kelly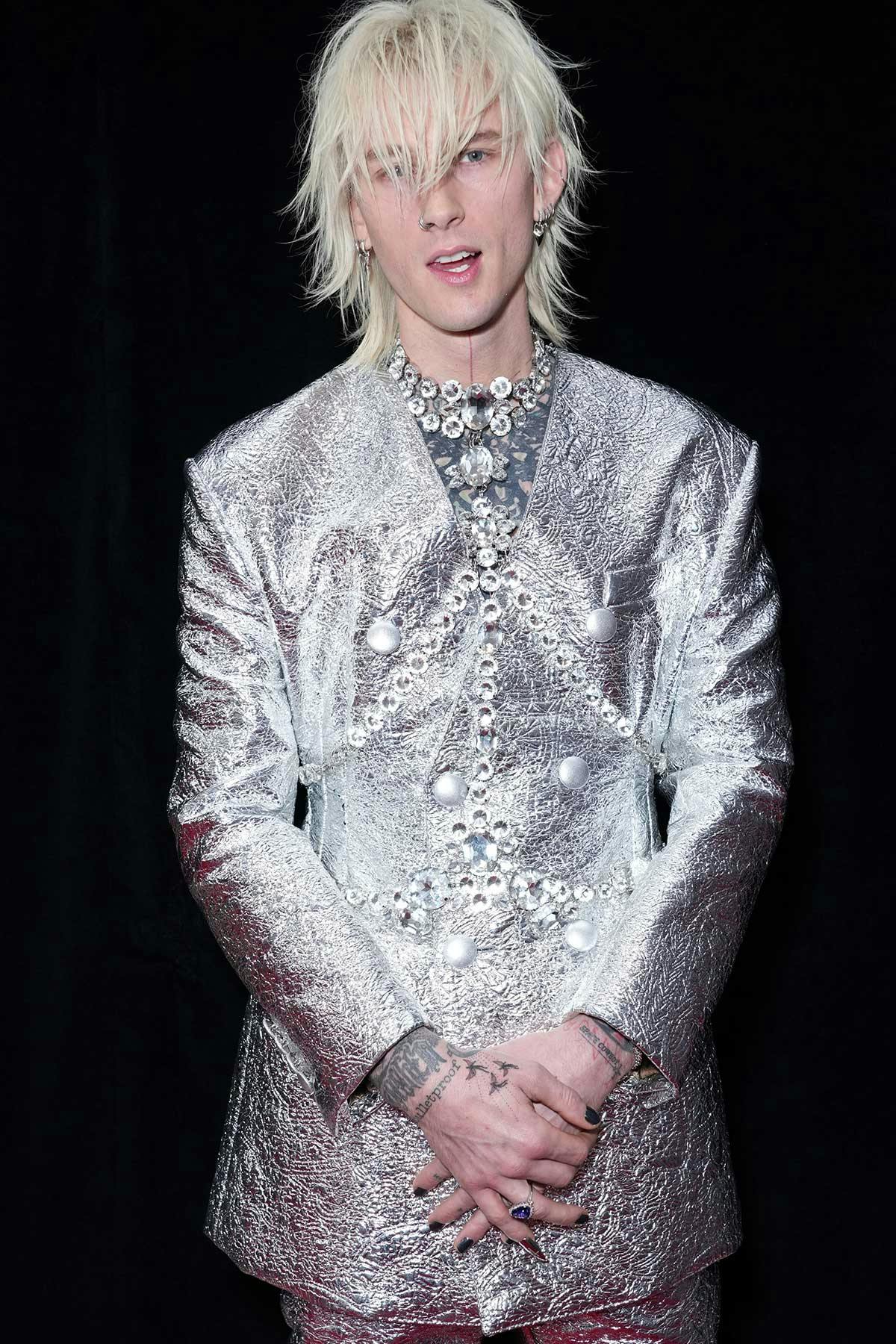 Too much bling and it's also Dolce & Gabbana? No thanks.
Alligator Jesus
In fairness, alligators also aren't known for subtlety.
Isolde Fair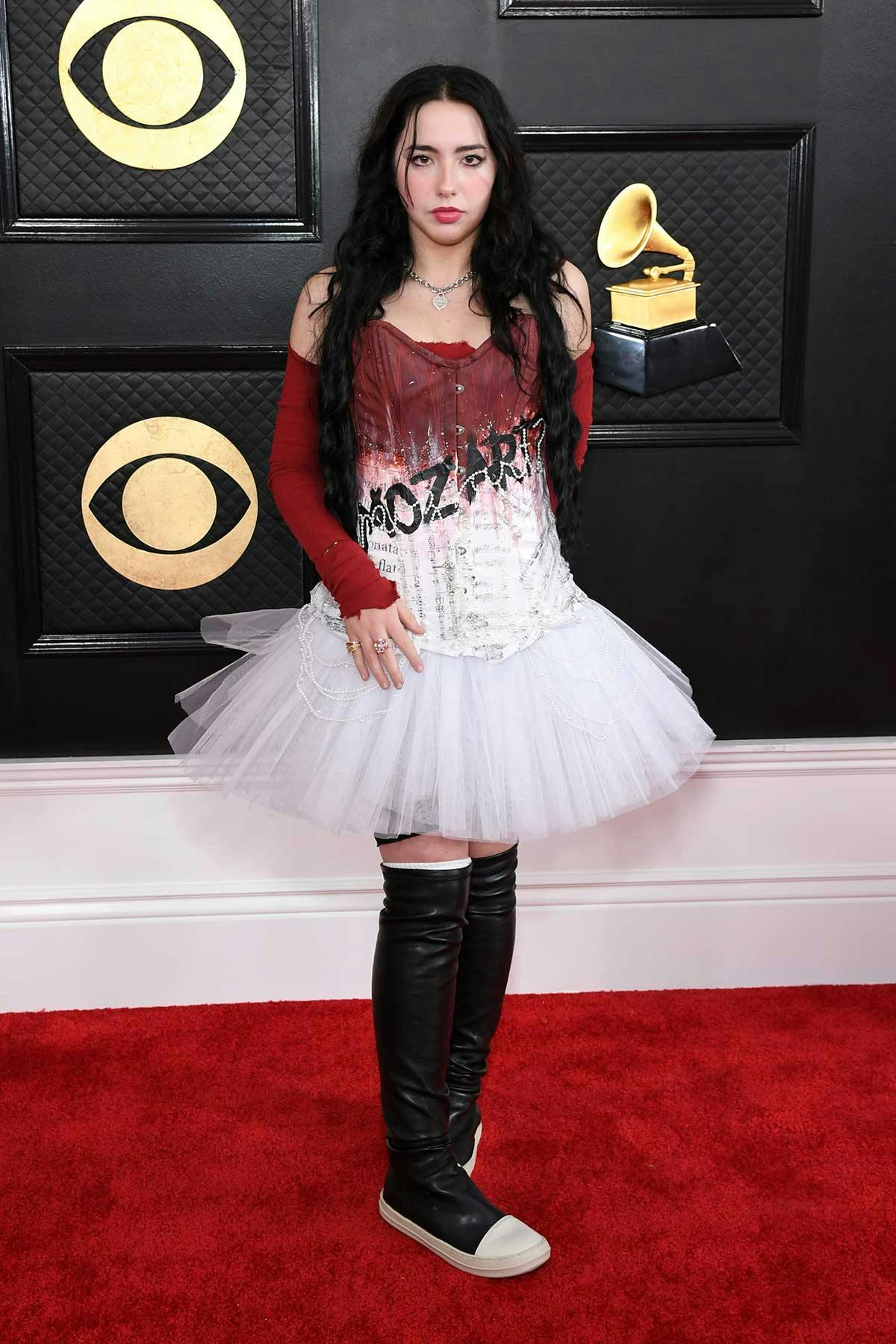 No comment.
Shop our favorite products