It's that time of year again, ladies and gentlemen: Grammys season, that is. More importantly, it's time to round up the best-dressed celeb ensembles from the 2023 Grammys red carpet.
In addition to wins, losses, and epic performances by Lizzo and Steve Lacy, music's biggest night delivered its fair share of best (and worst) style moments by its celebrity attendees. So, naturally, we've ranked the top looks to grace the 2023 Grammys.
Join us as we relish in the cream of the crop 'fits that blessed the 2023 Grammys red carpet.
Doja Cat
First up, we have Doja Cat swaddled in Atelier Versace latex. 10s across the board!
Shaggy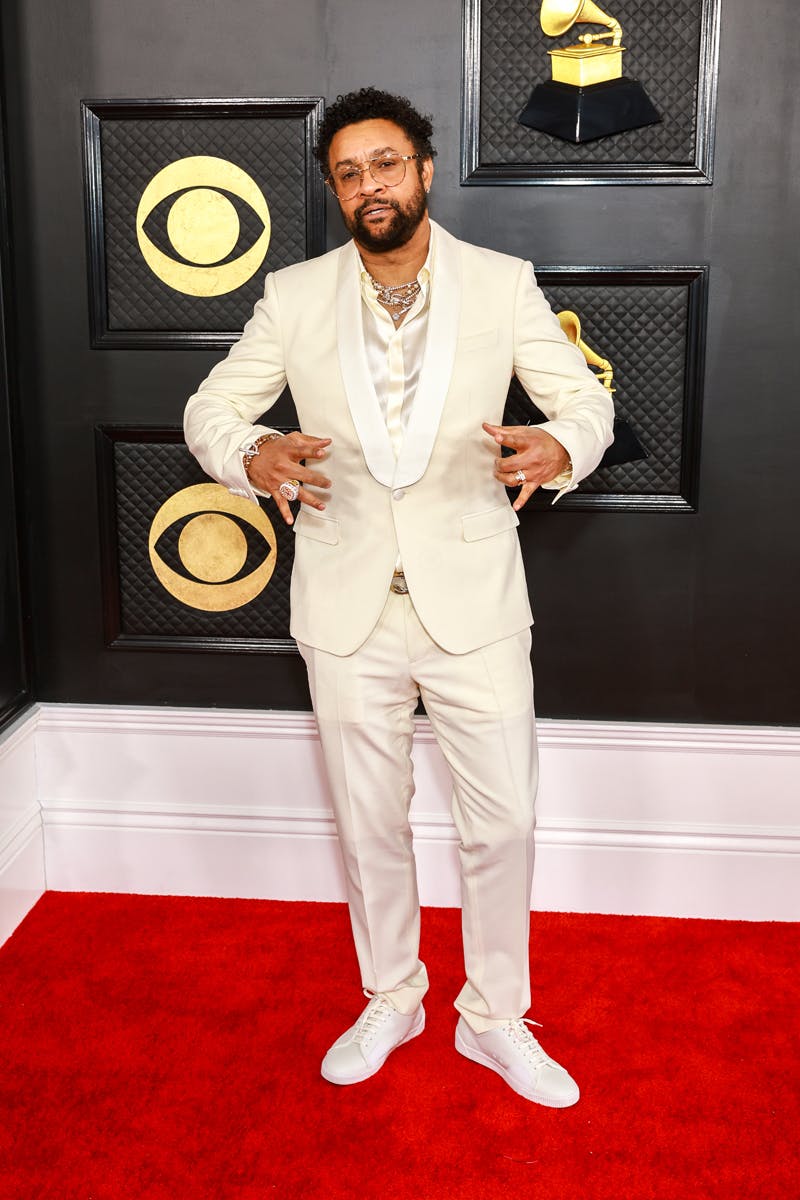 More like "It Was Me" — Shaggy cleans up great.
Berit Gwendolyn Gilma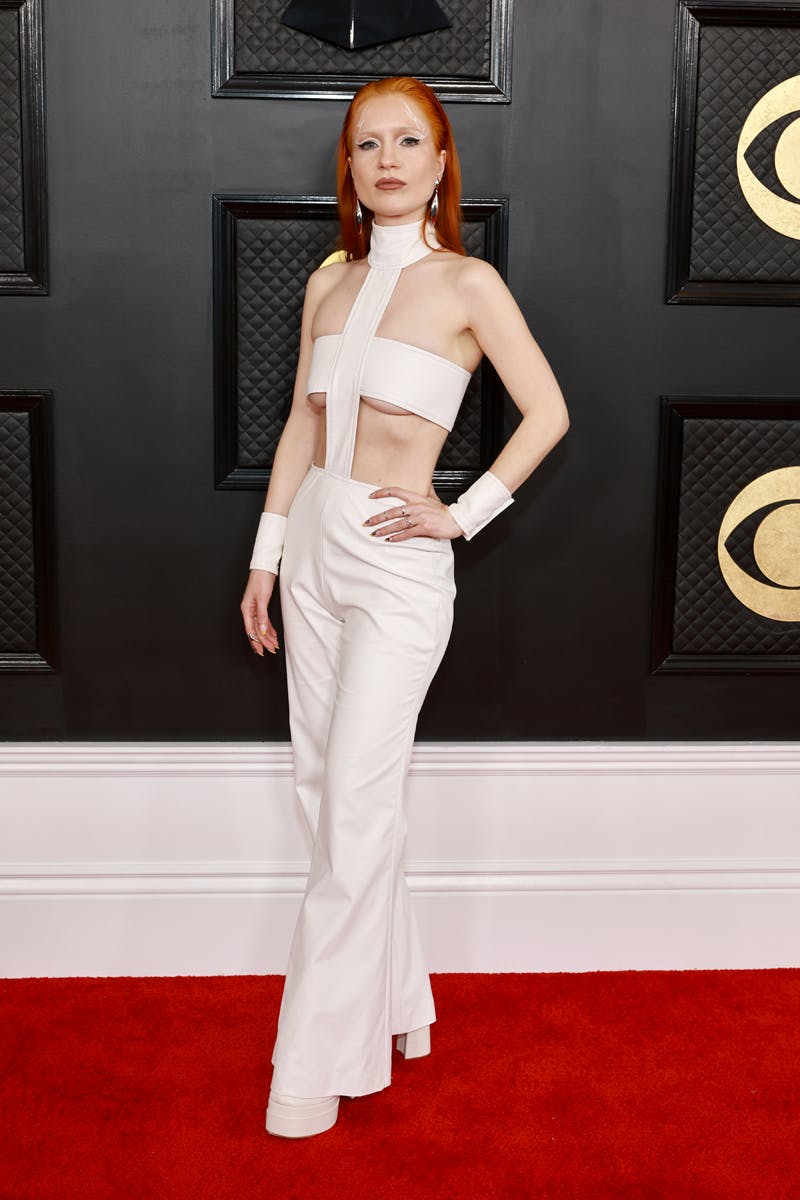 Loving the Fifth Element reboot!
Tim Nelson and Sam Netterfield
The award for God's Favorite — and ours, too — goes to Cub Sport's Tim Nelson and Sam Netterfield!
Maranda Curtis
Lots of love.
Sullivan Fortner and Cécile McLorin Salvant
Hat action!!! Now that's how you command attention.
Carlos Simon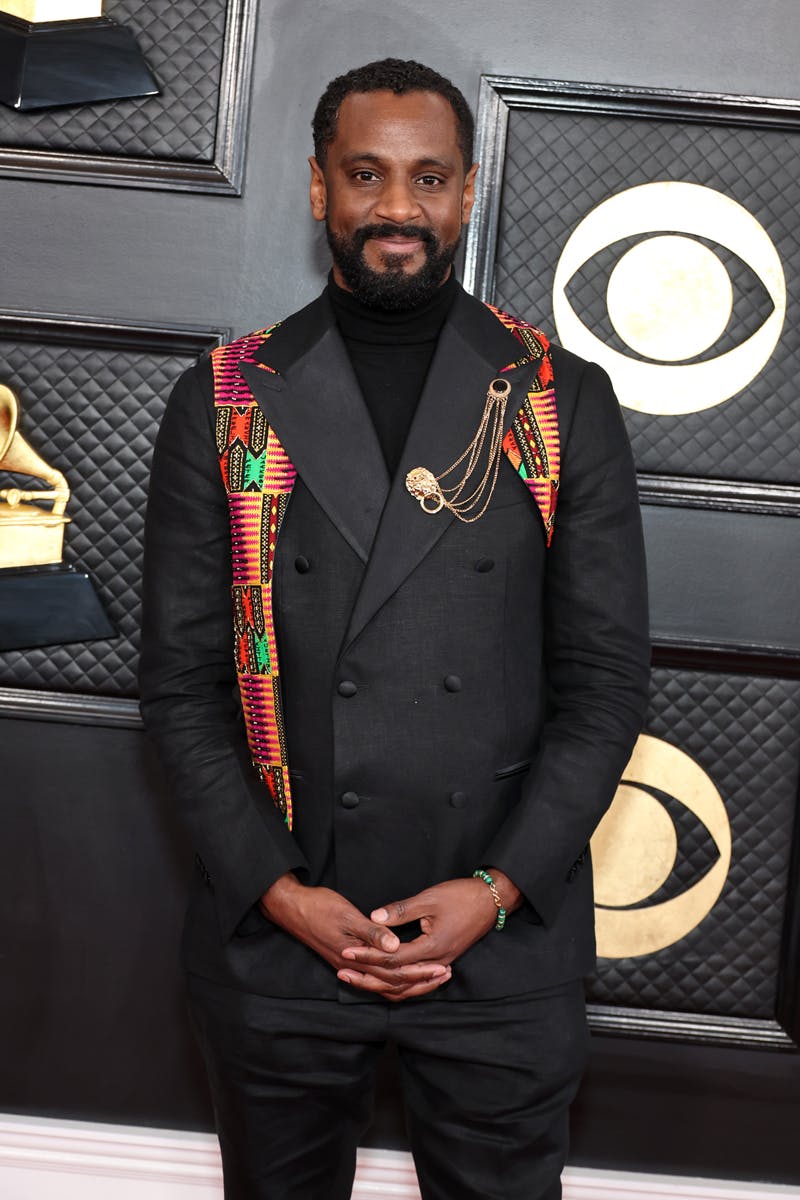 Now, that's how you do harness. Designed by Ariel McCalla, Carlos Simon's harness includes the names of slaves woven into its beaded fabric, handmade in Ghana.
Angela Benson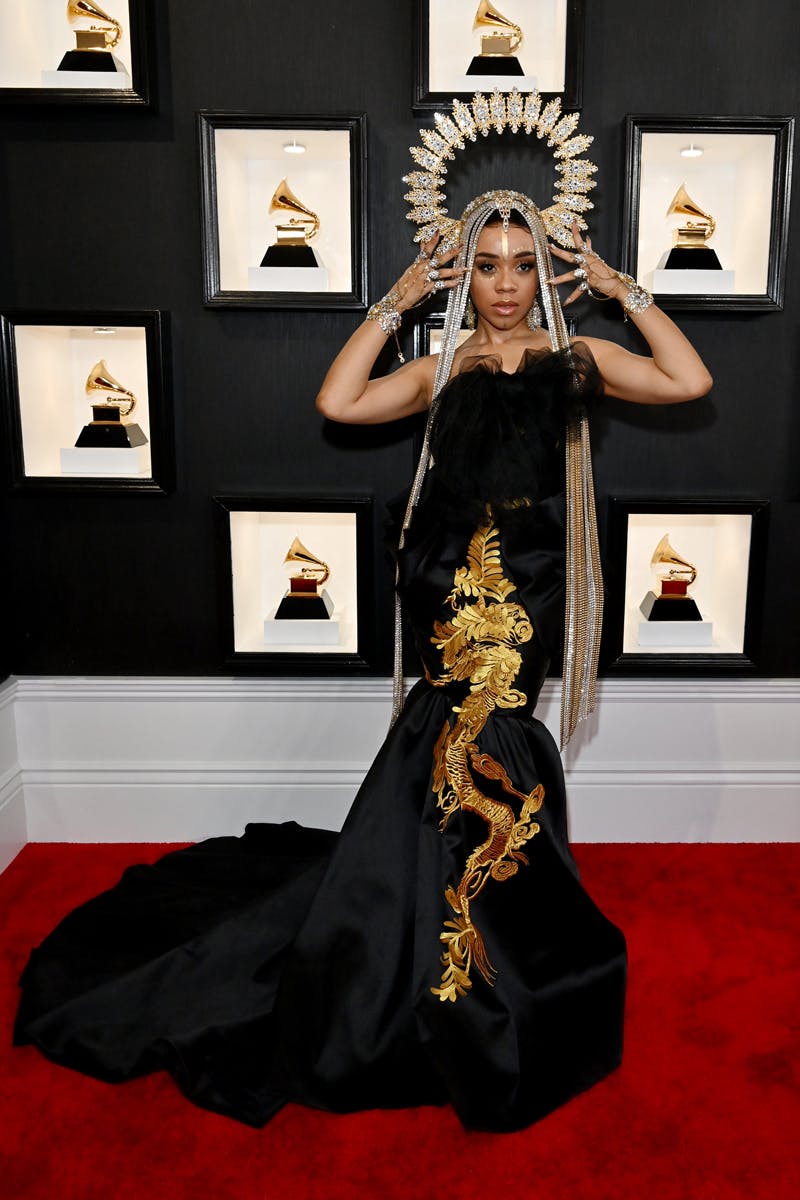 Drama!
Lizzo
Lizzo is in full bloom, in spite of Dolce & Gabbana (which provided the dress).
Benny Blanco
It's Benny Blanco in an embroidered denim short suit with lacy socks and mary janes. That's it, that's the tweet.
Davóne Tines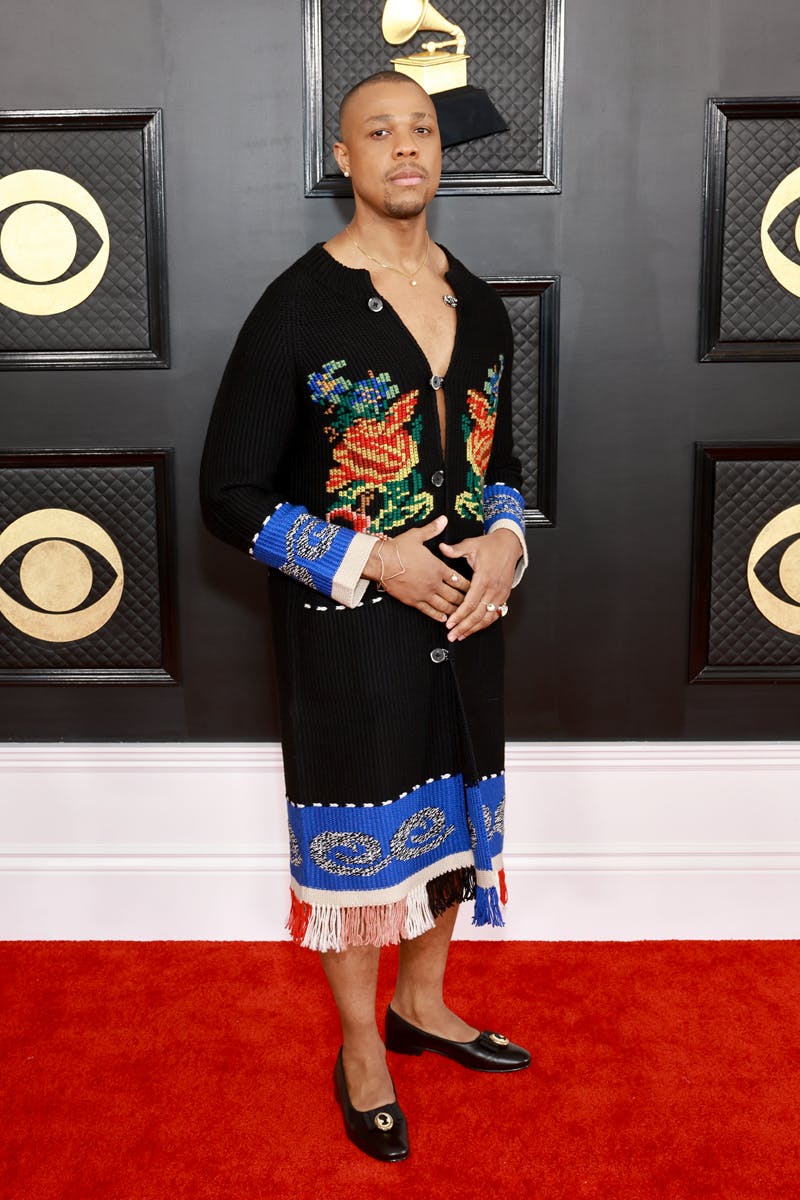 Easy, breezy, beautiful, Bode.
Hitkidd
Jerry Seinfeld could never. We welcome more Cool Dads to the red carpet.
Amanda Reifer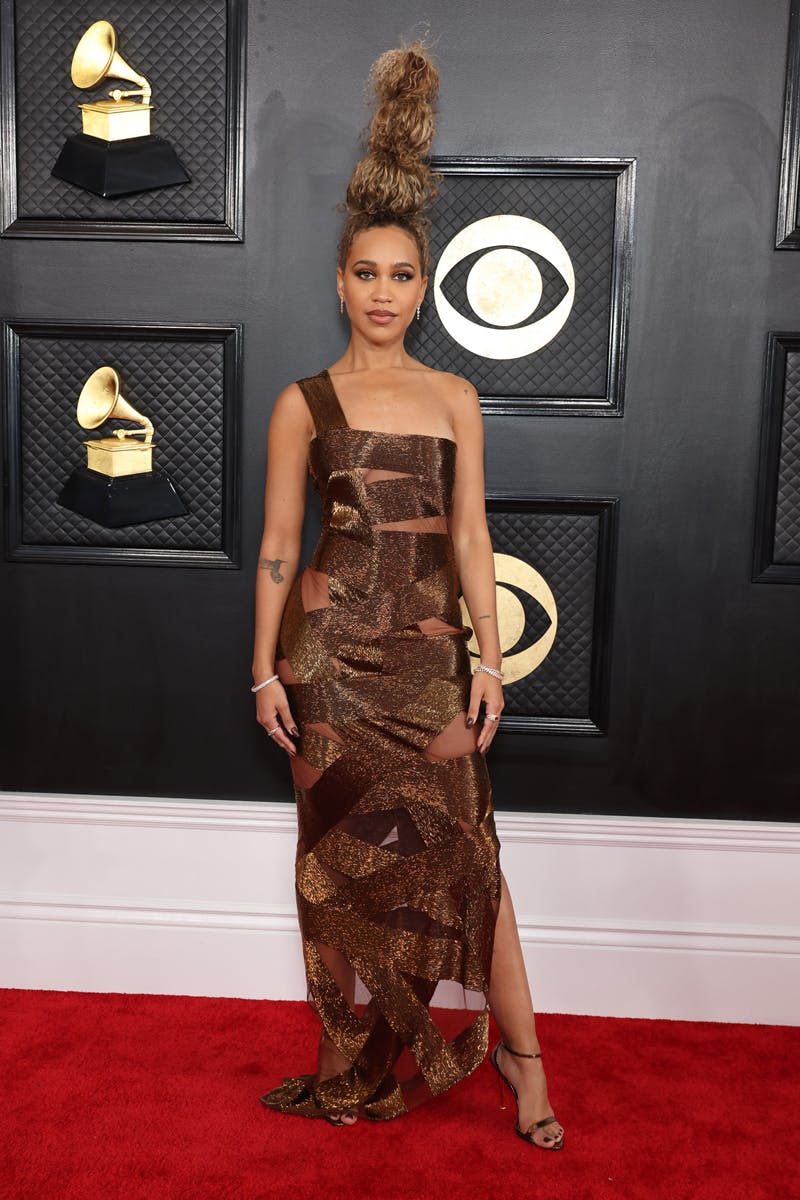 While Reifer's dress is undoubtedly eye-catching, can we get a little commotion for the hair? If Marge Simpson shut down a red carpet.
Ray Benson and Marsha Milam
Howdy!
Jessy Wilson
When in doubt, cut it out.
Laverne Cox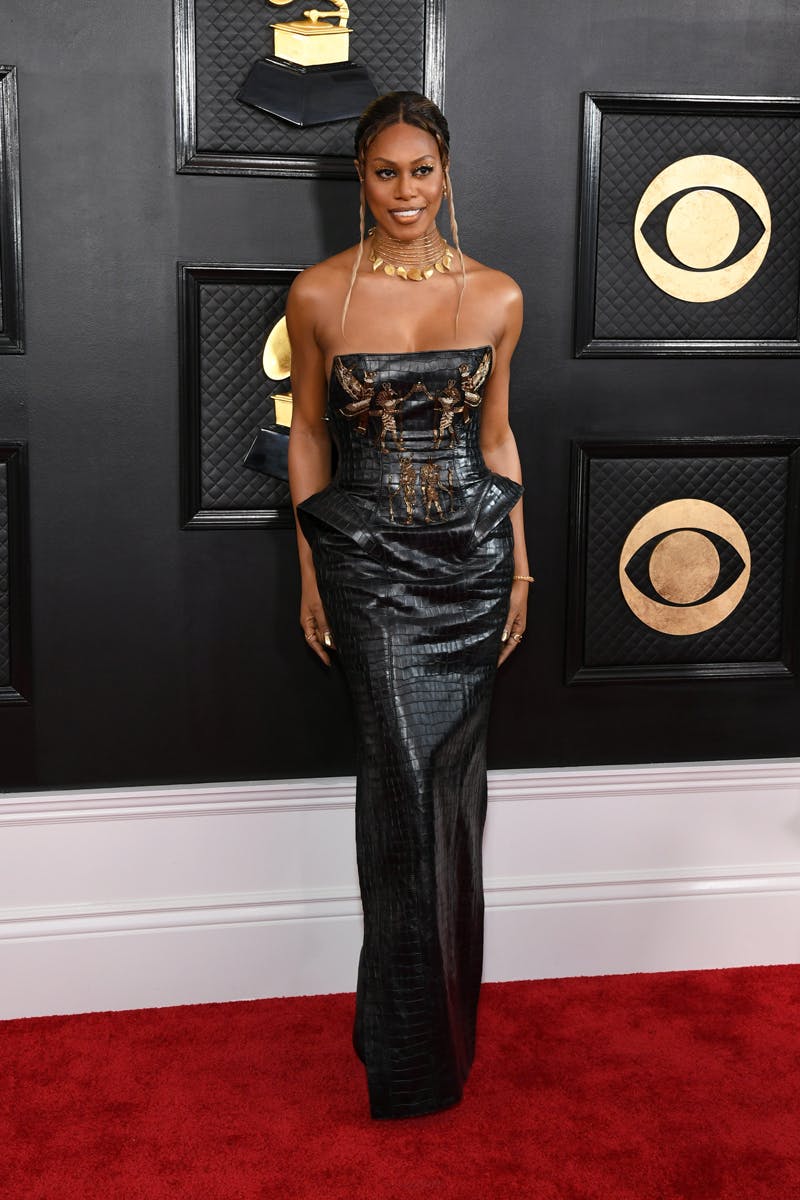 Where's Lady Gaga's "talented, brilliant, incredible" .GIF when you need it?
Kayla Nicole
Miss Nicole should've been invited to the Met Gala with all this gilding and glamor.
Sebastian Yatra
A couple bedazzles never hurt anybody.
Ricky Dillard
Speaking of bedazzles: nothing says "I'm here" like a sparkly suit.
John Osborne and Lucie Silvas
Bump-first fashion matched with another suit with impeccable needlework? How could we say no?
Rutger van Woudenberg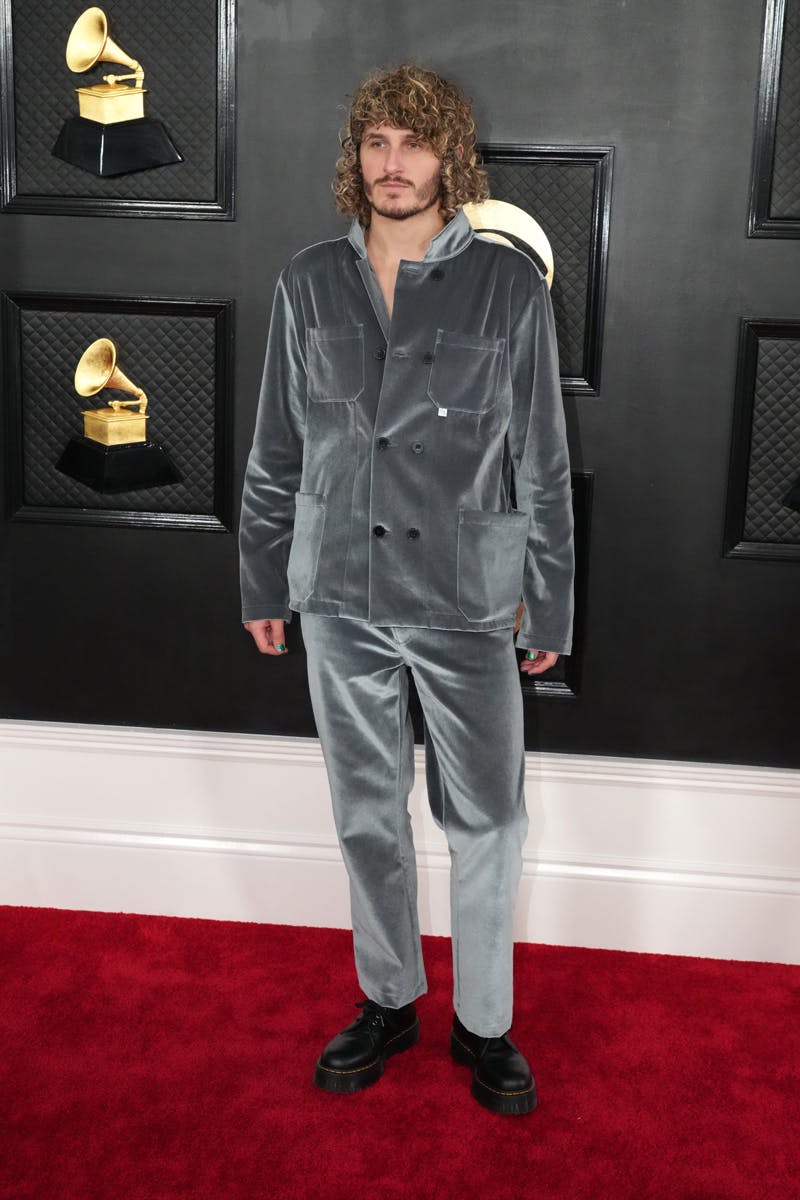 Can't knock a grey velvet non-tux. Salute.
Cherdericka
Between the Olivier Theyskens look and bleached brows, Cherdericka just does it for me.
Amanda Gorman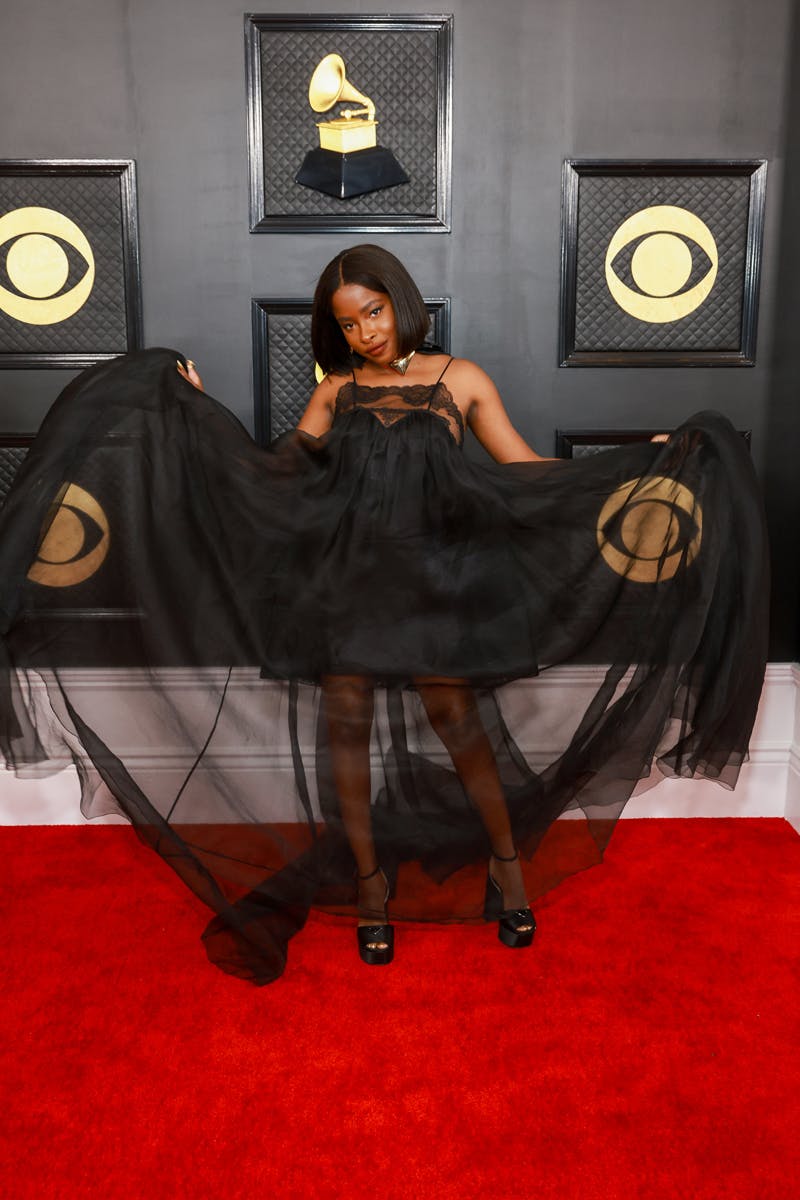 We're so here for Amanda Gorman's Prada look!
Questlove
Questlove delivers another effortless flex for the books thanks to Zegna & Salehe Bembury Crocs.
Sam Smith & Posse
It's Sam Smith and his posse, Kim Petras, Violet Chachki & Gottmik included. Need we say more?
Pharrell Williams
Pharrell in custom Earnest W. Baker leather wasn't on our Grammys bingo cards!
Thundercat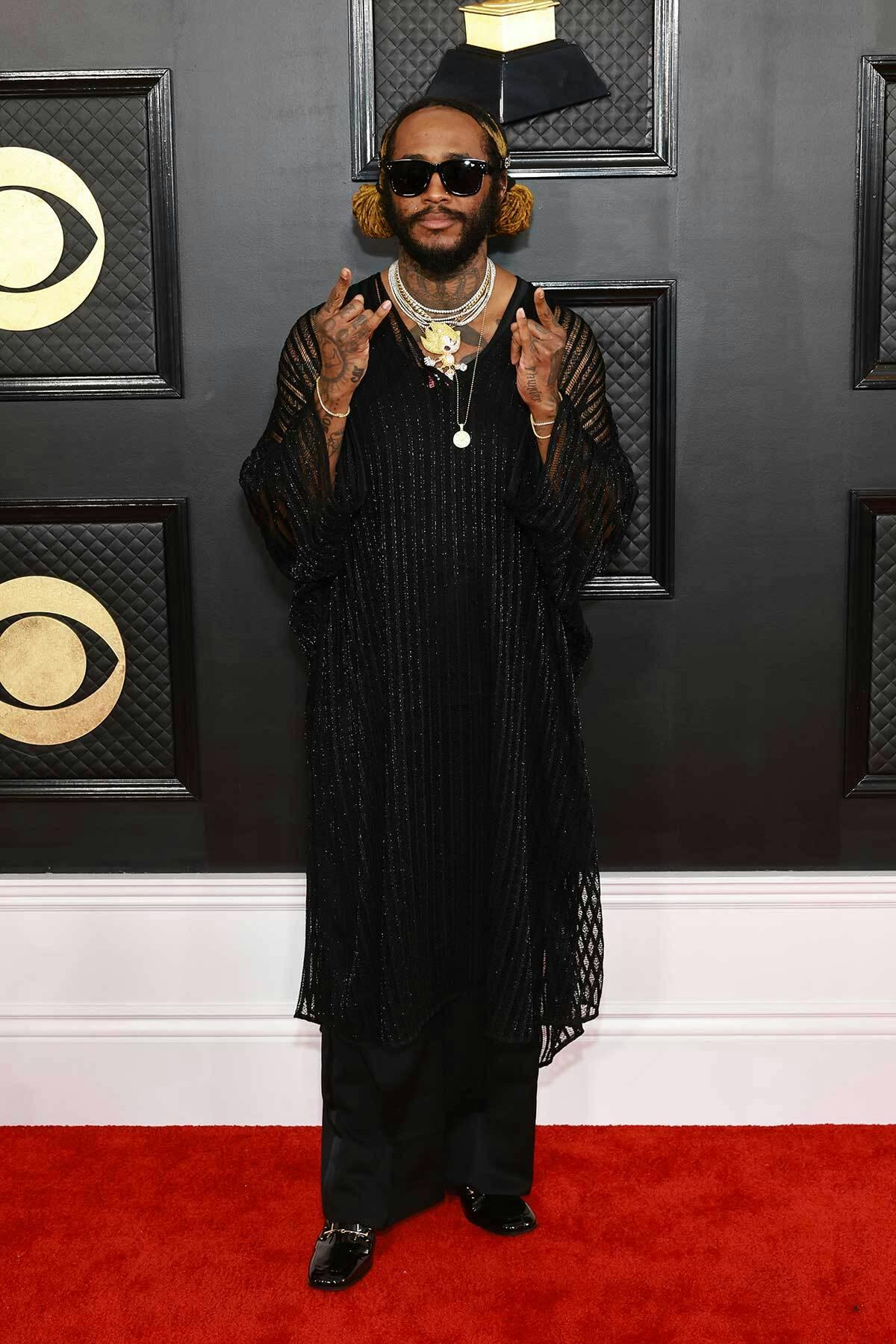 One word: iconic!
Anderson Paak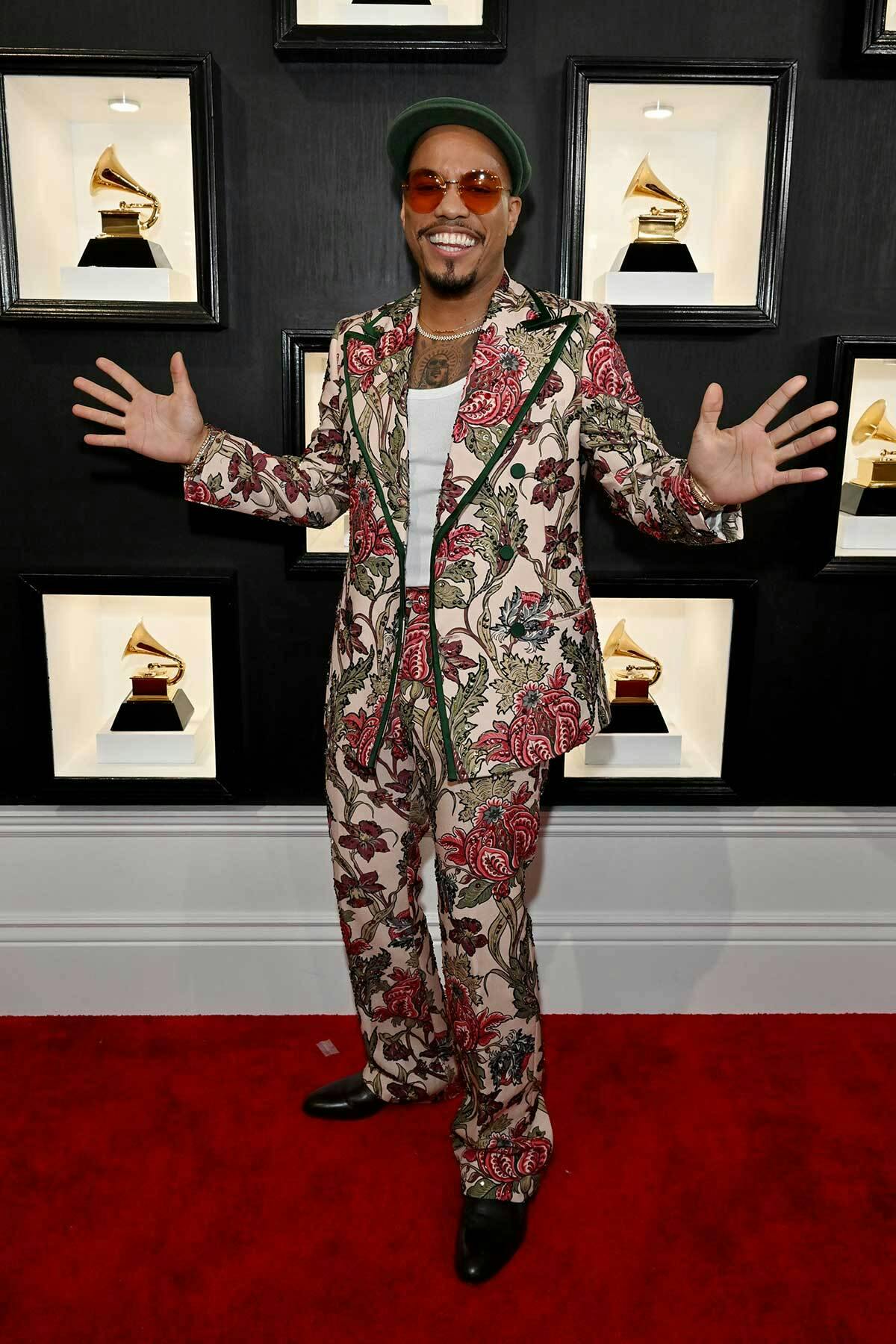 You can always count of Anderson Paak to bring pure joy (and amazing Gucci suits) to the red carpet.
Steve Lacy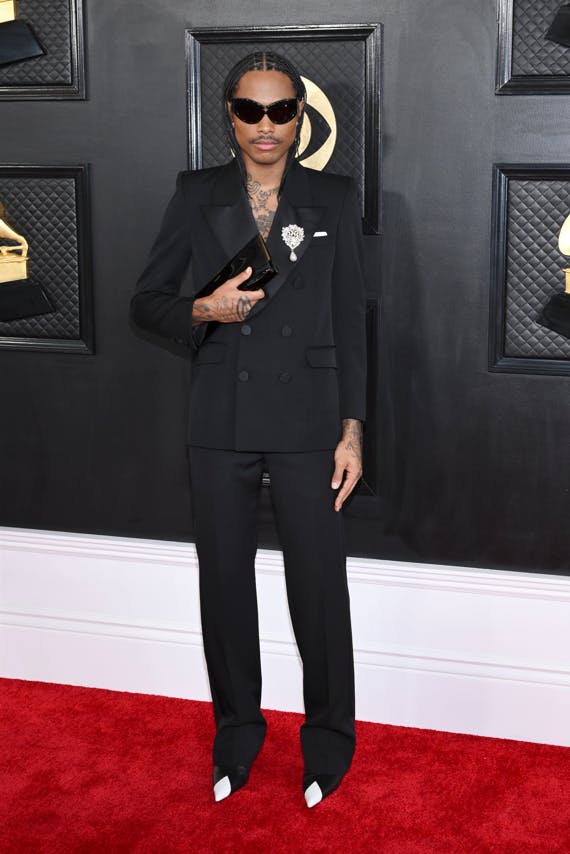 Chalk another red carpet win up for Steve Lacy.
Lil Uzi Vert
With spiked hair and Balenciaga's hulking steppers, Uzi is a punk prince on the red carpet.
Cardi B
The moment we've been waiting for: Cardi B brings the glam and swirls in a stunning blue gown, courtesy of Indian designer Gaurav Gupta.
Lil Wayne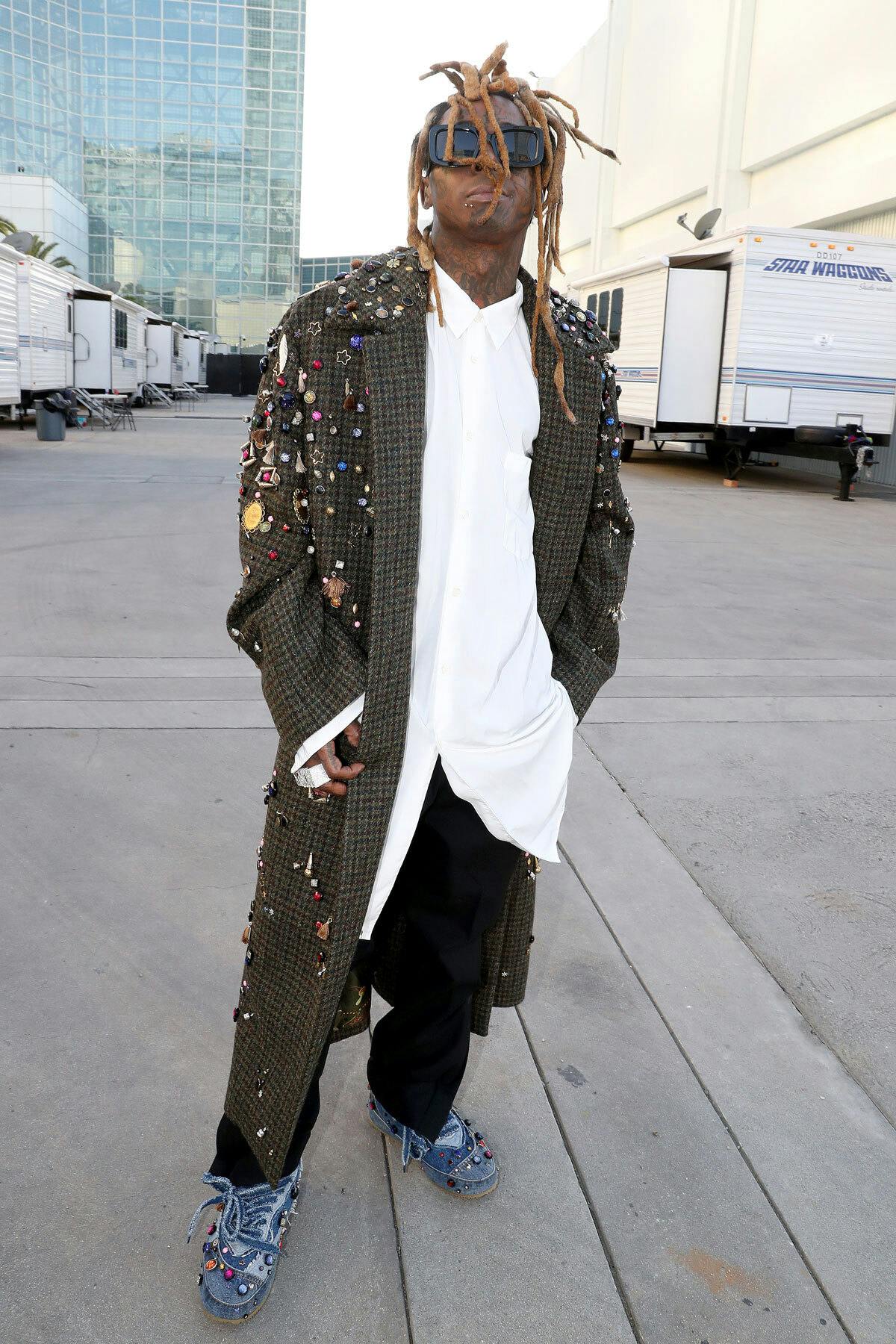 Living for Lil Wayne's Loewe x Howl's Moving Castle moment!
Shop our favorite products