Having already racked up plenty of cred through big-name artist meals with the likes of BTS, J Balvin, and Saweetie, McDonald's made a major move into fashion with 2022's Cactus Plant Flea Market collab, perhaps better known as the adult Happy Meal. A luxury McDonald's crossover suddenly doesn't sound so farfetched, and why should it? Saint Laurent's $1,890 Take Away Bag is already providing the template.
Offered in either black leather or beige veg-tan, YSL's newest accessory might sound crazy but, then again, who would've thought that a giant quilted tote would be the summer's biggest bag (literally)?
If anyone knows how to tap the handbag zeitgeist, it's gotta be Saint Laurent. Note that the Take Away Bag is not actually a McDonald's Happy Meal collab, of course, but it's probably the perfect size for stashing a burger, fries, and McFlurry.
So, yeah, the Take Away Bag is exactly what it sounds like: a boxy, lunchbox-sized container that unfolds along the built-in handle to reveal tonal leather lining and whatever's stashed inside.
From a distance, it'll likely look like a particularly chic doggy bag, which is clearly the point, but your average to-go container usually isn't made of leather, printed with the YSL Cassandre, and branded with YSL initials.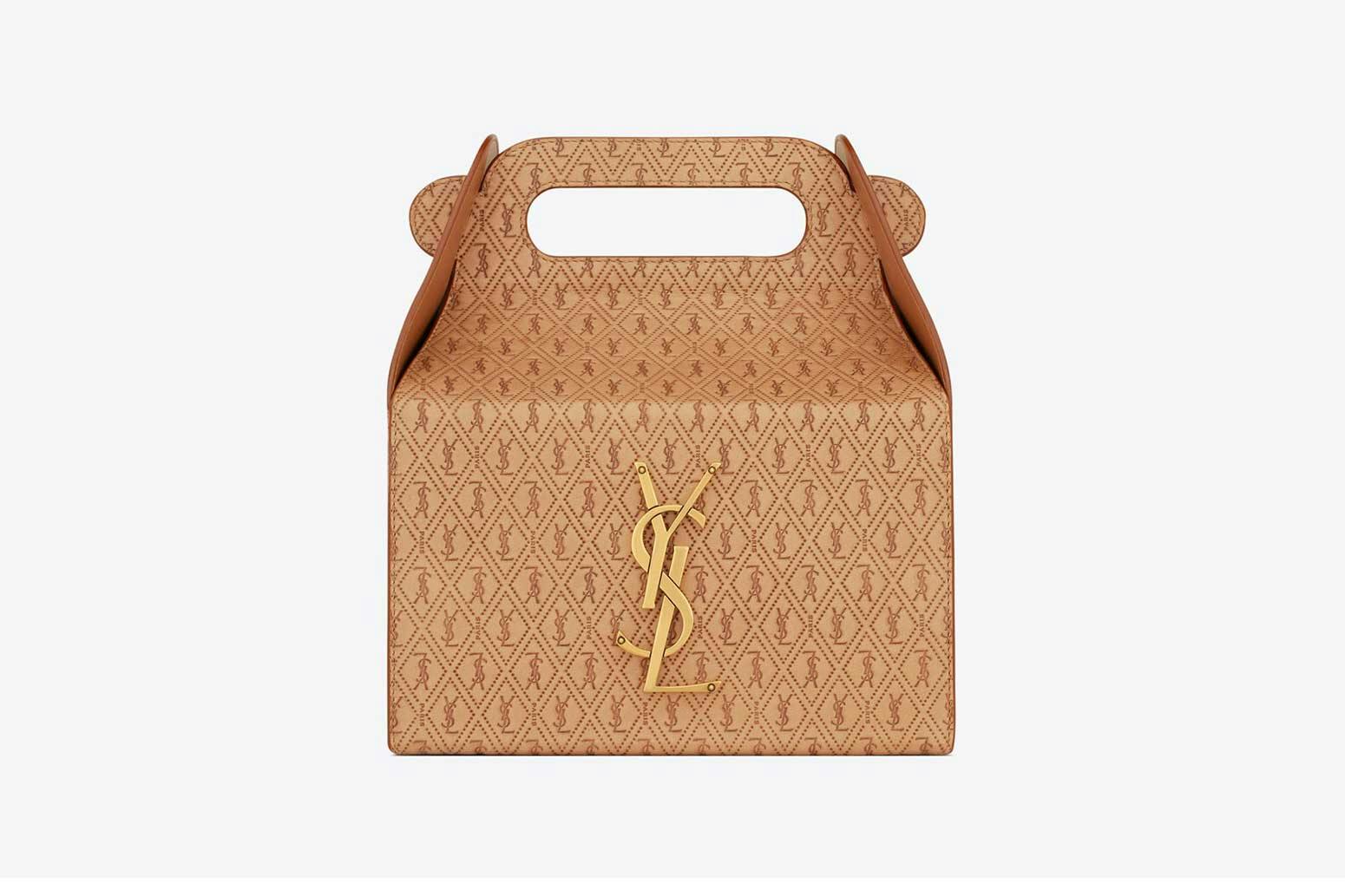 This is far from the first luxury handbag to play with unconventional, even McDonald's-adjacent, shapes.
Tiffany & Co. transformed its signature blue box into a toteable leather cube, Louis Vuitton designed a monogrammed "pizza box," Off-White™ recently introduced a pot leaf pouch, and Balenciaga is basically unmatched in terms of bizarre bags.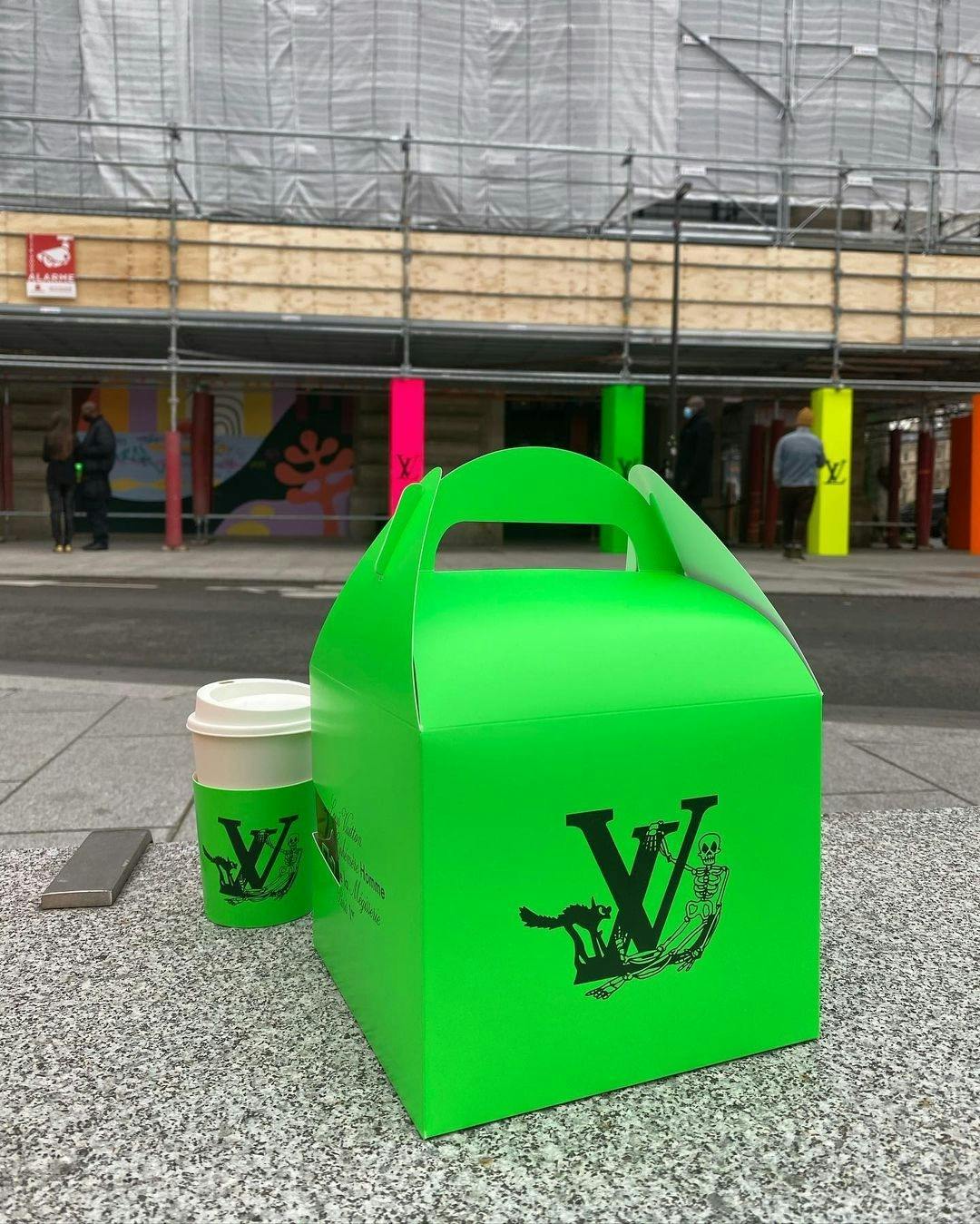 Even if the Saint Laurent Take Away Bag isn't quite to your palette, it's gotta make at least a few people hungry for a proper high-end McDonald's team up.
If not Saint Laurent, perhaps some of its Kering-owned siblings might be up to the task. Certainly, Gucci x McDonald's has to be at least within the realm of possibility.
The only question is, what would it contain? Gold-dusted nuggets? Cavier dip?
Shop our favorite products