If you're not being hit by a wave of '00s nostalgia and have gone in for one of Samsung's retro flip phones, then the Korean tech giant's Galaxy S8 and slightly larger S8+ flagship smartphones are really the only way to go.
After releasing the S8 in April, Samsung has followed up with an impressive array of accessories that cover whatever you may be after, from lush-to-the-touch protective cases to snazzy clip-on keyboards (for those who still prefer their typing to take place on actual keys). And of course, them being made by Samsung means they're entirely compatible. So just clip on, plug in and/or connect... and go.
Here are some of our favorites.
Covers
A simple, no-nonsense clear phone cover that does everything you need it to do: giving protection, absorbing shocks, looking good. At around 0.8mm thick it won't be a bulk in your pocket either. One for the minimalists.
We've all been there: cooking dinner and trying to prop your phone up against your beer so you can stream something while you prep the veg cos your laptop's in the other room and, yeah, you can't be bothered, and then it falls down. We've been there. Do away with the tedium of balancing with this nifty little translucent cover that not only protects your phone but also acts as a stand to prop up your device for your #content fix.
Never miss those all-important work emails, incoming calls from your boss, early morning alarm clocks, reminders to pay the bills, as well as the time showing how late it all now is with the LED View Cover. The screen handily shows all that kind of information without you ever having to unlock and go into your phone. Which also means you have a bigger opportunity to ignore them.
This lush cover is itself covered in a soft microsuede material which is super soft to the touch as well as offering an extra layer of grip. Super durable, stain-resistant and available in silver, mint, blue or pink.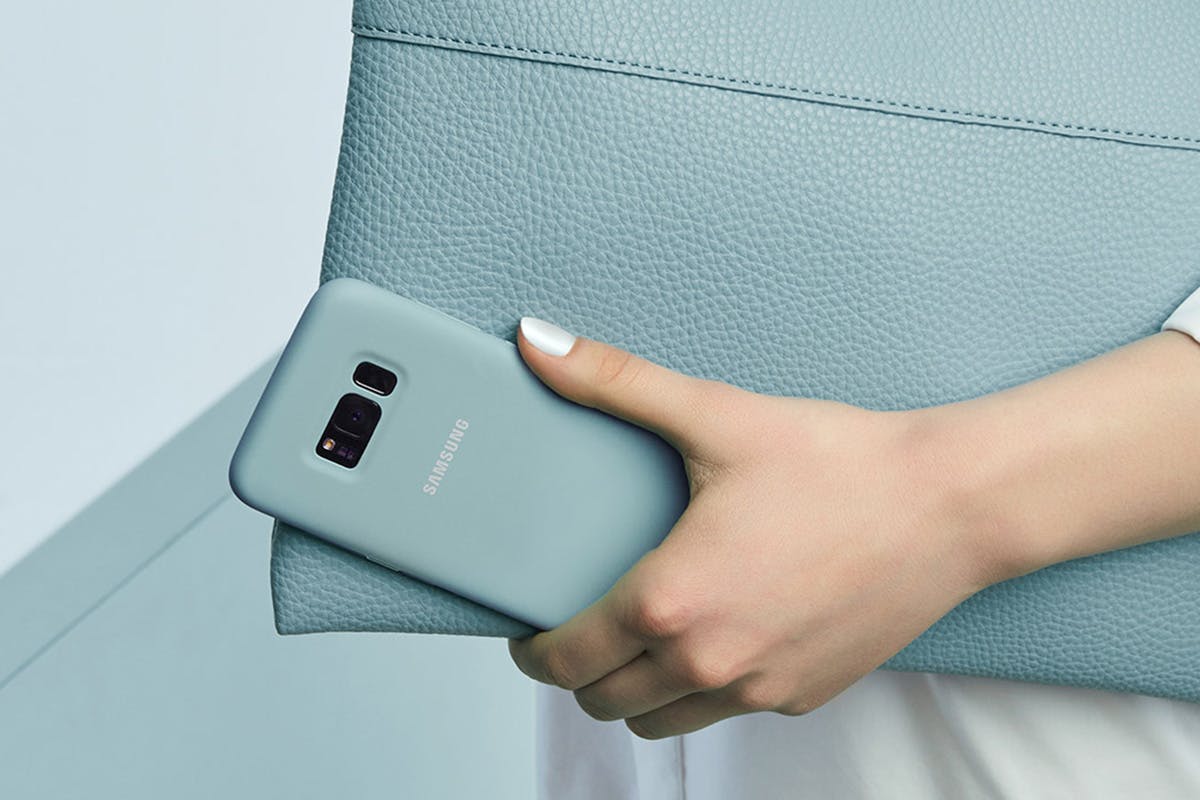 Soft microfiber cover holds the phone firmly, absorbing shocks. Matte finish is silky and soft to touch, complimented by the smooth silicone coating and the Galaxy S8's curves and weight. Available in pastel tones and a matte finish.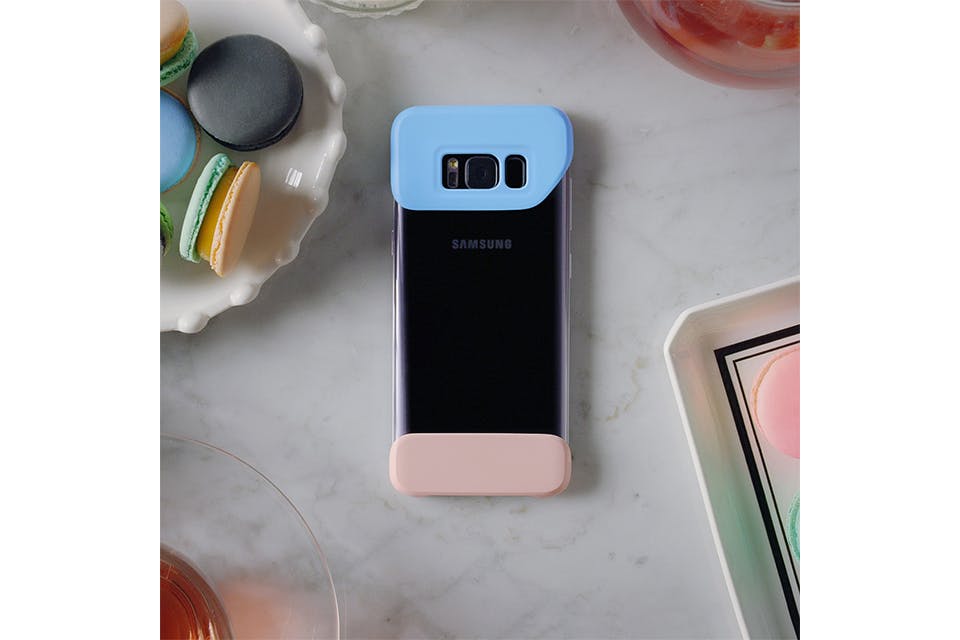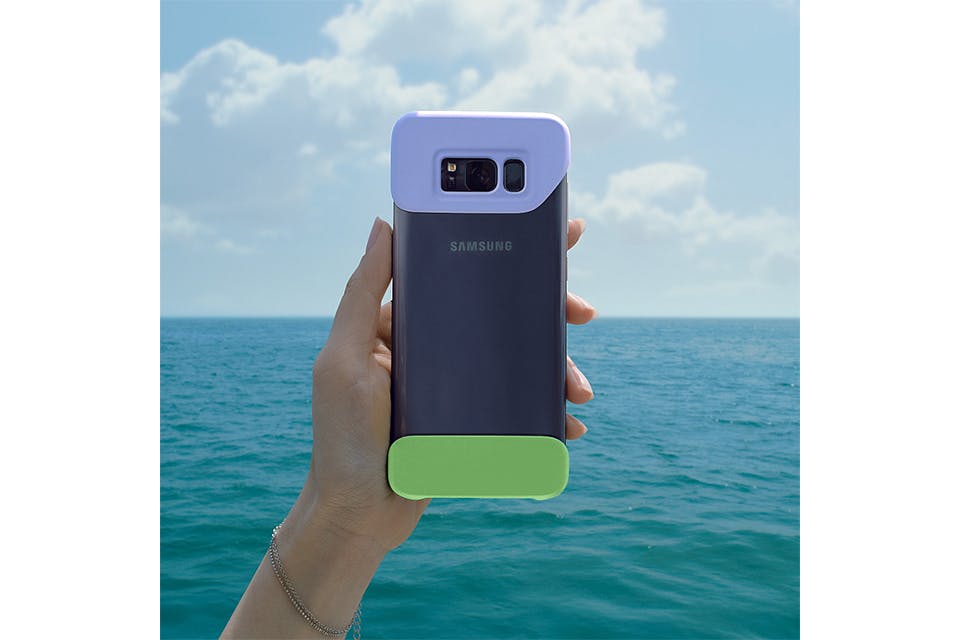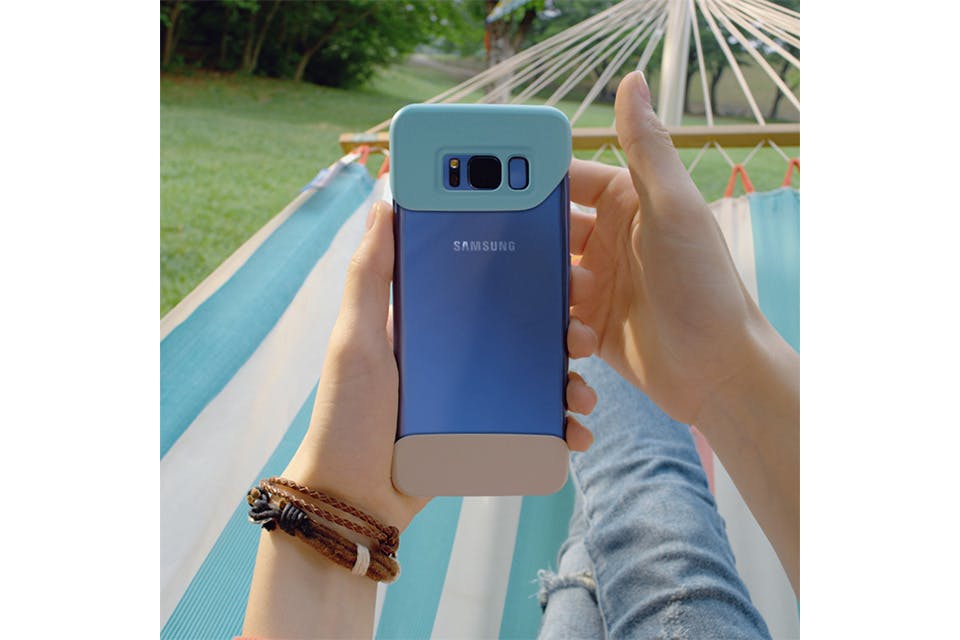 Word on the (tech) street is this one was known as the 'bikini cover' in-house at Samsung. And it's not that surprising. The novel case is attached with suction cups and offers protection from bumps and knocks, yet still allows you to gaze fully at the S8's beautiful curves. Cos let's face it, you really do love your smartphone, don't you.
And people laughed at smartphones with physical keyboards. They laughed! Said they were obsolete! Now look what's happening: we miss the tactile nature of tech, don't we? And the keyboard case satisfies that tangible ergonomic need. Just click it on and remember what it feels like to press a button.
Chargers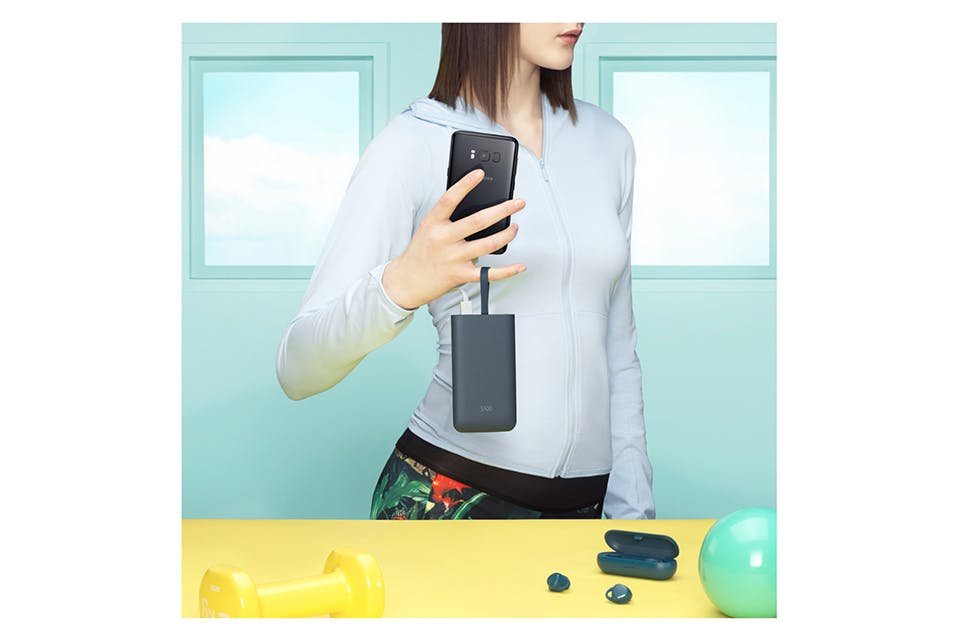 No matter how efficient smartphone batteries get, there'll always be those emergency situations where you need more juice. The official Samsung Battery Pack has got you covered. Essential summer purchase.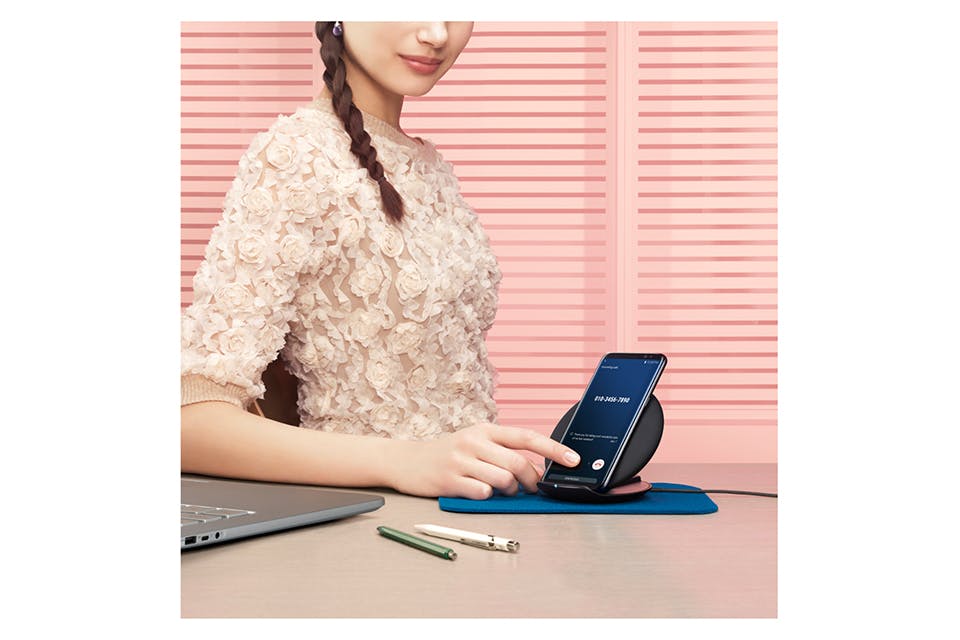 Not a fan of wires? Not a problem. Samsung's sleek wireless charger looks suitably minimal and artily futuristic enough for anyone. Install it in your bedroom or at your desk, lay your S8 on it and it'll charge quietly and with no fuss. Then when you need to go, just grab it and go.
Head over to Samsung to stock up.