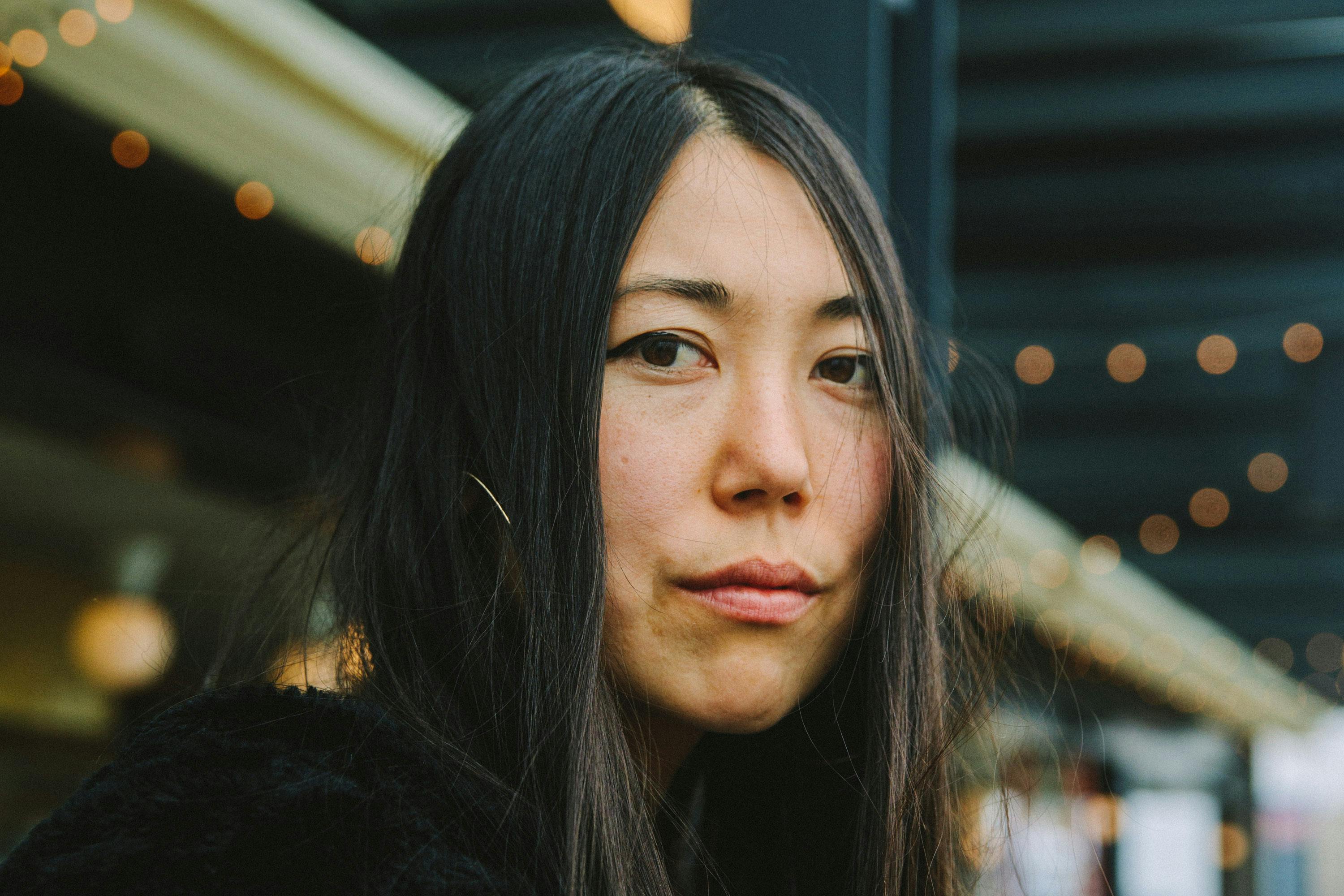 How I Start My Day is a series revealing the intimate details and wisdom behind the morning rituals of successful characters in youth culture and beyond.
These days, SASAMI is a bit of a nomad. The Los Angeles native has been on the road for months promoting her fantastic debut solo album, but she's conditioned for this way of life.
Not only is the classically trained musician is an alum of Eastman School of Music in New York, but she also worked as a music teacher and is a former member of the band Cherry Glazerr. With a background like that, this multi-instrumentalist singer-songwriter is about as professional as it gets all things considered.
For the most part, SASAMI's life is pretty structured with fundamental routines for basic survival. Every step is an important part of her day-to-day process, especially when she's traveling on tour. Scroll down to find out exactly how SASAMI uses coffee to fuel her day among other extremely practical things.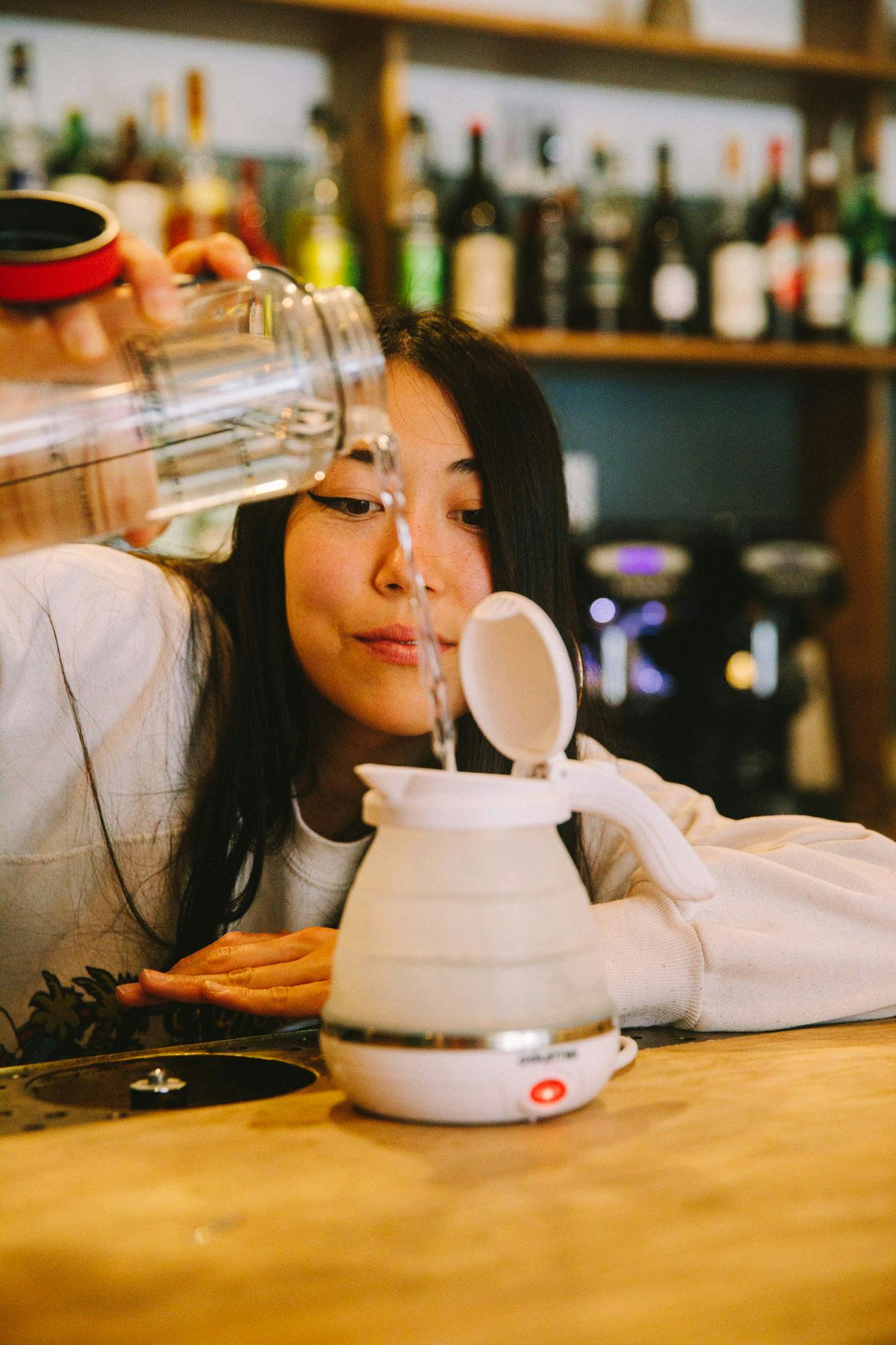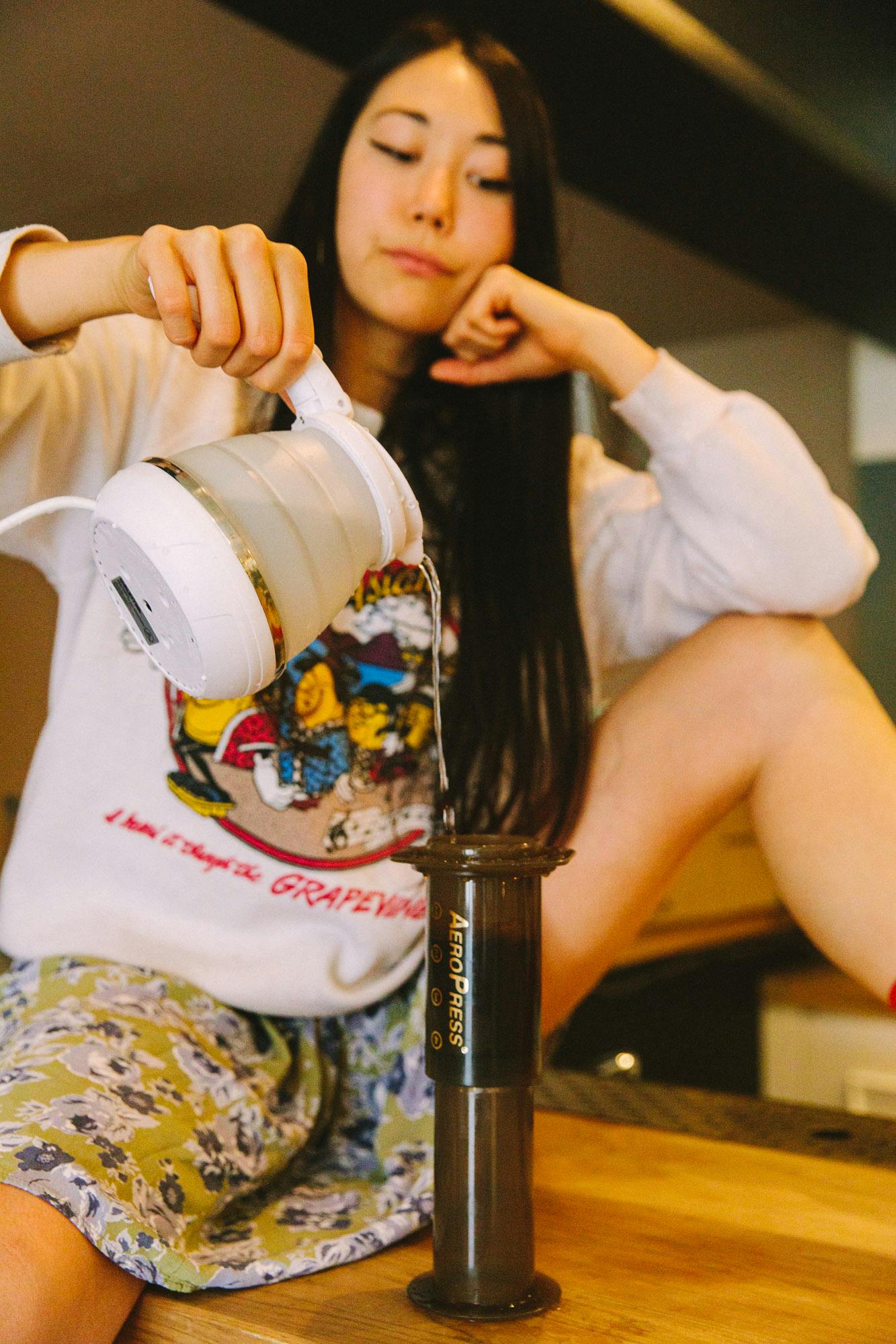 How is your morning going so far?
Great! I had my classic morning post coffee poop and I'm ready for another one! Another coffee that is...
What have you accomplished so far today?
Mostly just pooping! Also keeping up with tour manager-type duties for this tour :).
What time do you typically wake up and why?
Usually around 8-10 am I usually wake up with the sun then close my eyes for a second and wake up a few hours later. I don't like to sleep in too late!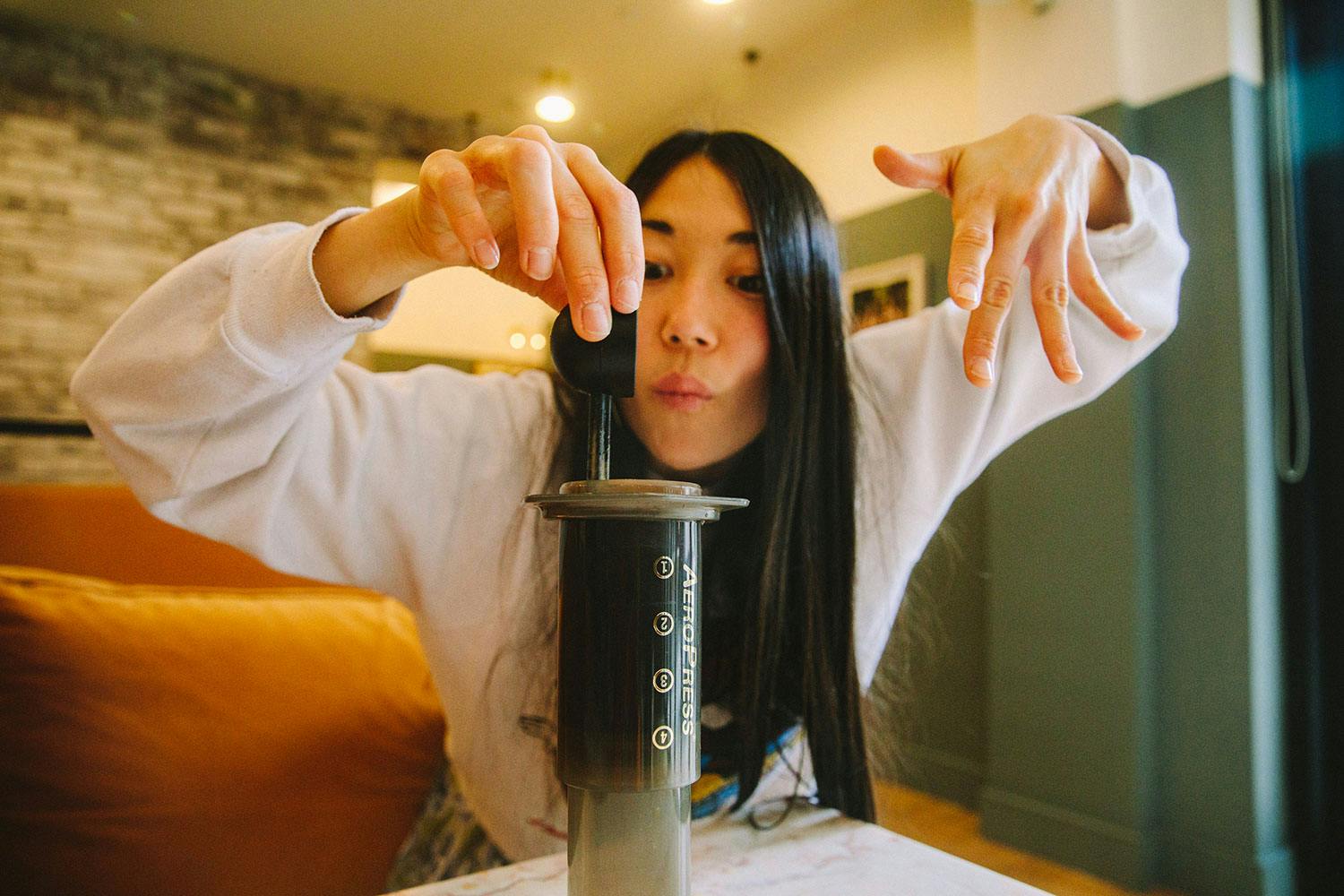 What are you usually thinking about as soon as you wake up?
COFFEE also, where am I? Because I wake up in a new city everyday.
What is the first thing you do when you wake up?
Make an aeropress coffee and an oatmeal. Sometimes in my hotel room sometimes in the lobby. If I'm really lucky, I have a kombucha from the night before and I have a hella bougie brekkie.. even if I'm in middle of nowhere Nebraska.
How do you prepare for the day ahead?
I usually check my emails in the morning, check in with my family, and check in with what my body needs. And the bodies of my tour-mates! Most of the morning is filled with Yelp-ing a coffee/breakfast spot for my tour-mates. EXCITING STUFF.
What is your skincare routine?
Being Asian.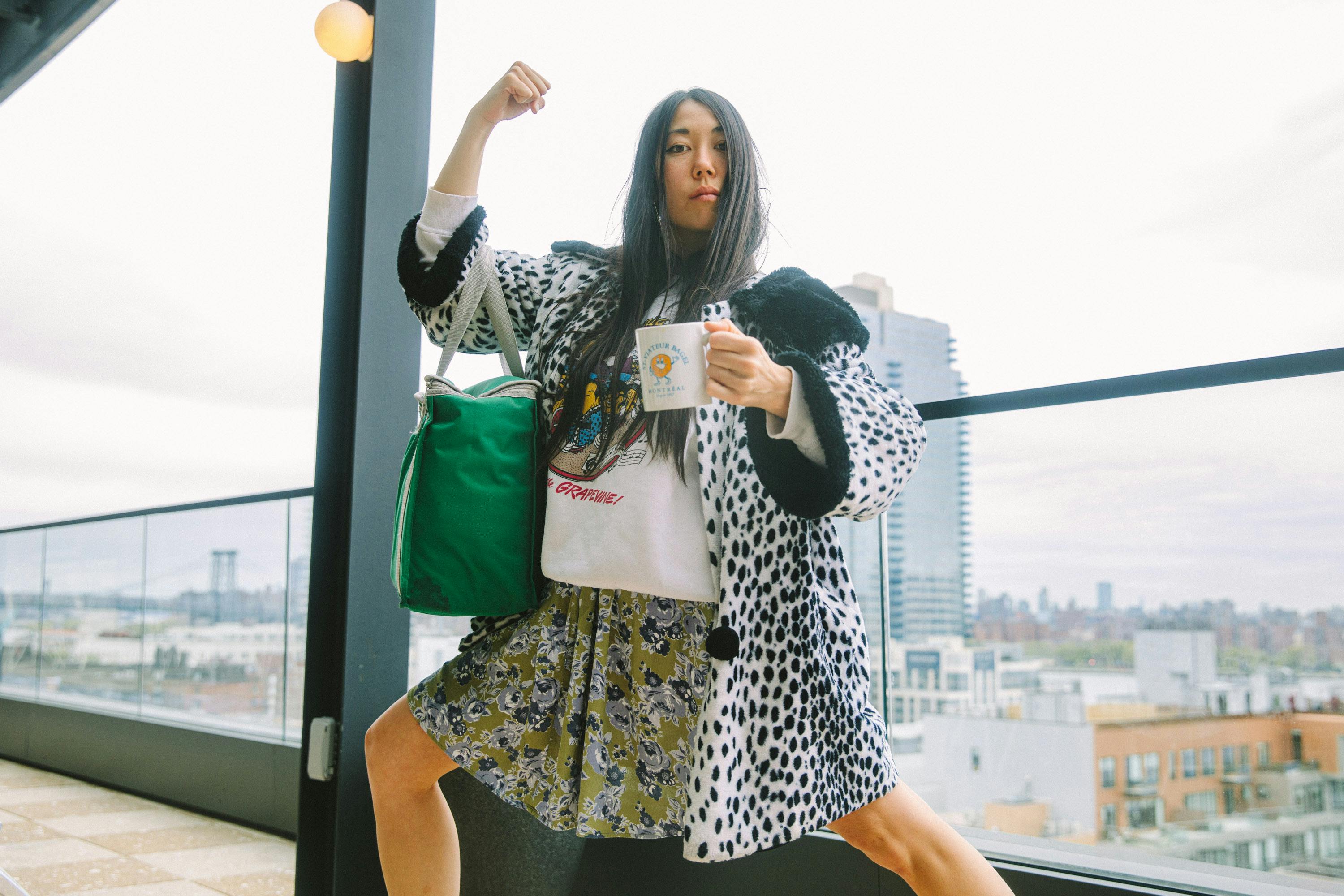 How does your morning routine change when you're traveling?
My "home life" morning routine basically mimics my tour life morning routine because that's my norm!
Where are you currently based?
Los Angeles-ish? I haven't paid rent at a steady place since 2016 because I'm a tour-addict.
What goes on around you in your space?
When I do sublet a space for a week or more usually just song-writing and masturbating. Sorry future sublettees!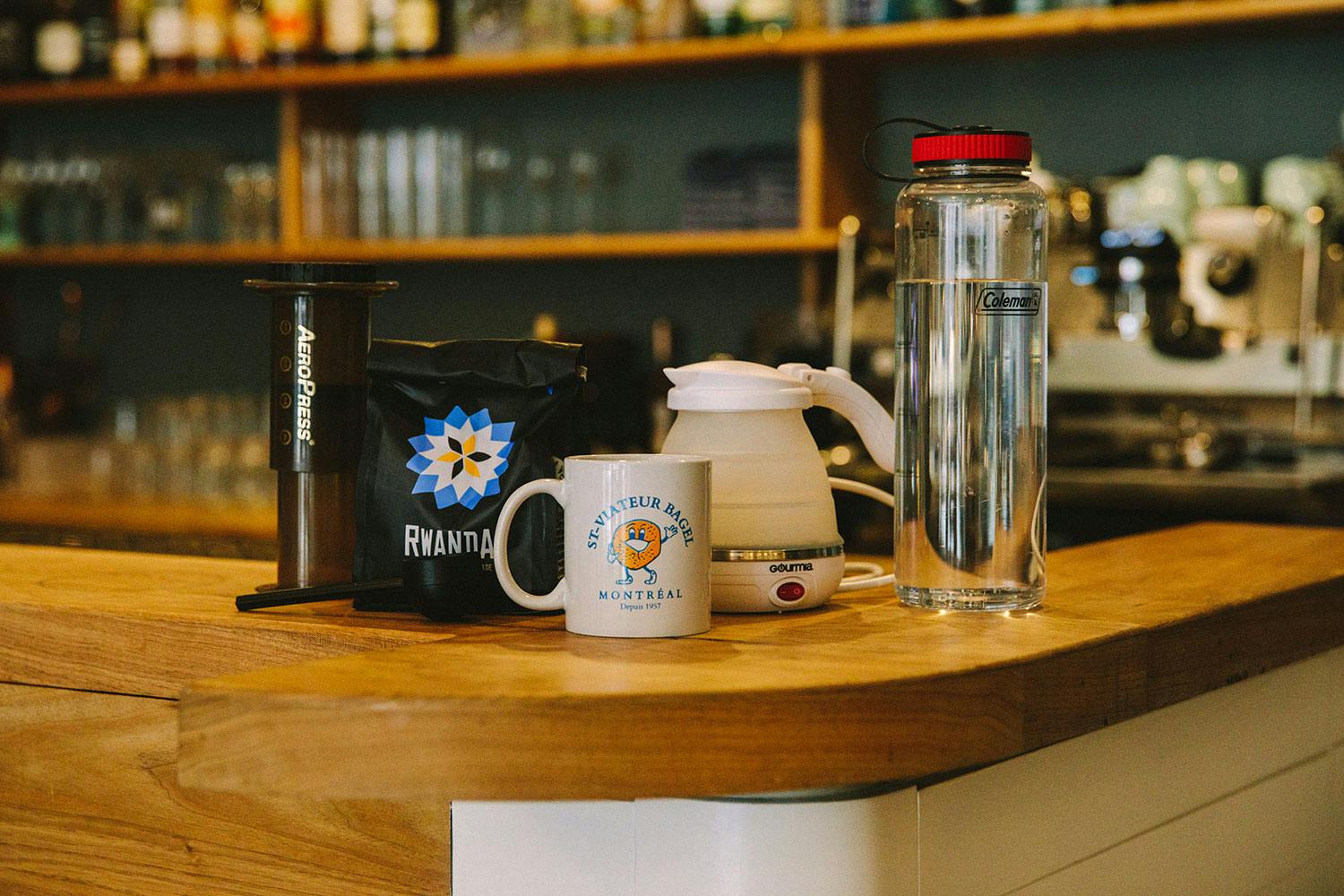 Are you a morning person?
Totally! I love when I accidentally go to sleep really early and then wake up hella early. When I visit my parents in LA I like to wake up early and ride my bike to the beach.
Why are mornings important to you?
Because there is so much headroom, timewise, it's a special time of day where nothing feels rushed or impulsive. I am very into my morning ritual. I'm also a morning bather and I think/process/write a lot in the shower!
How do you practice self-care?
Baths, alone time, walks, vegetables, water and keeping in touch with loved ones even when I don't have time.
Next up; here's how Norwegian artist Anna of the North starts her day.