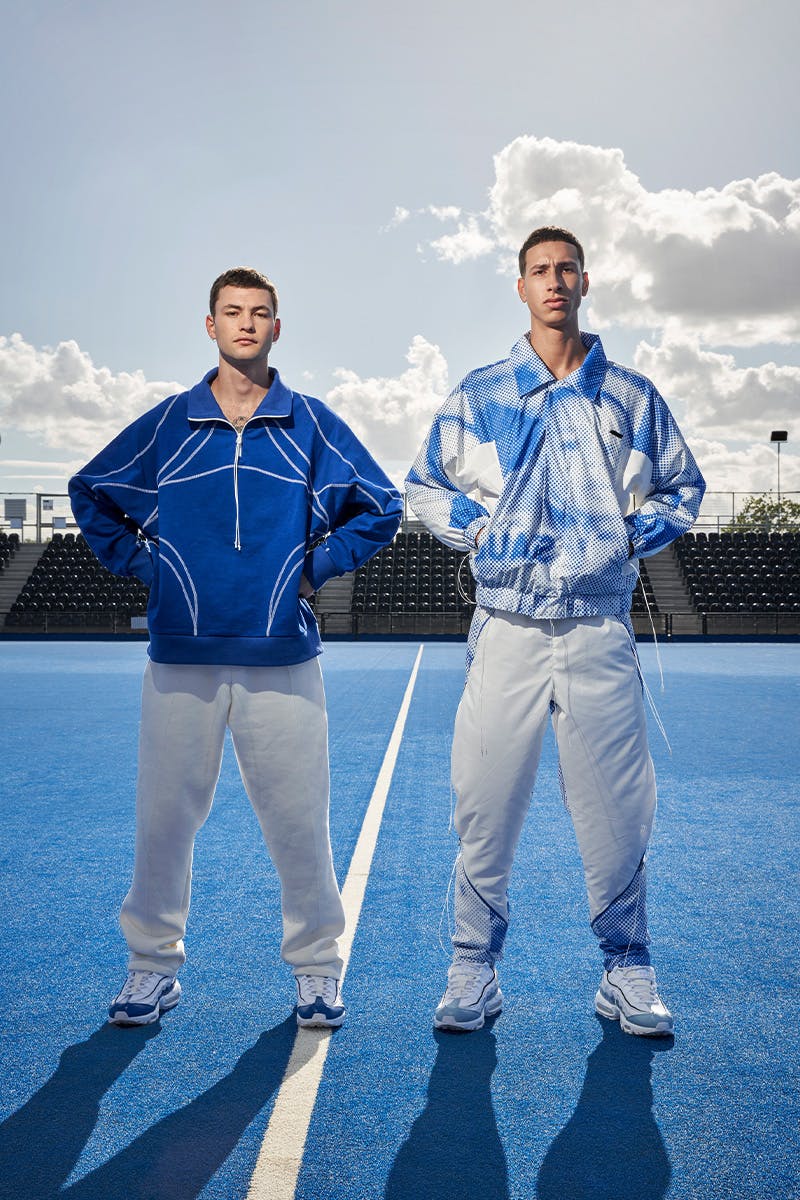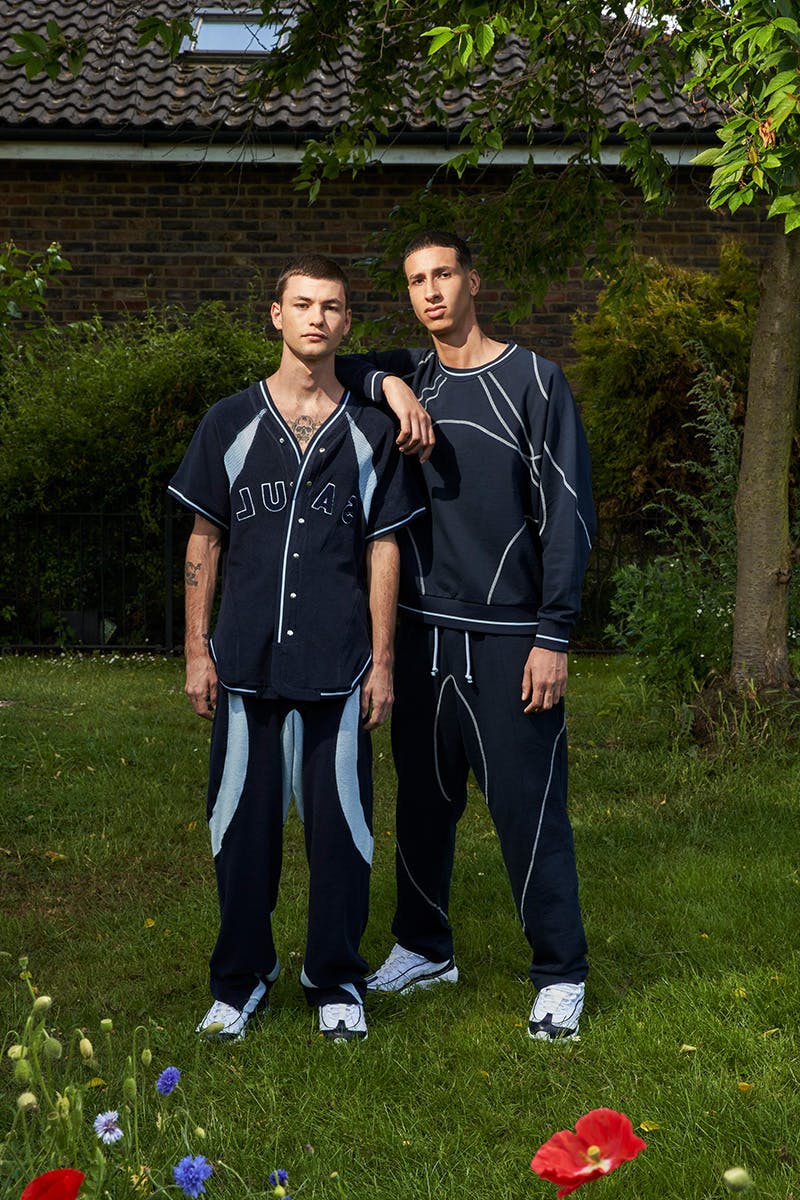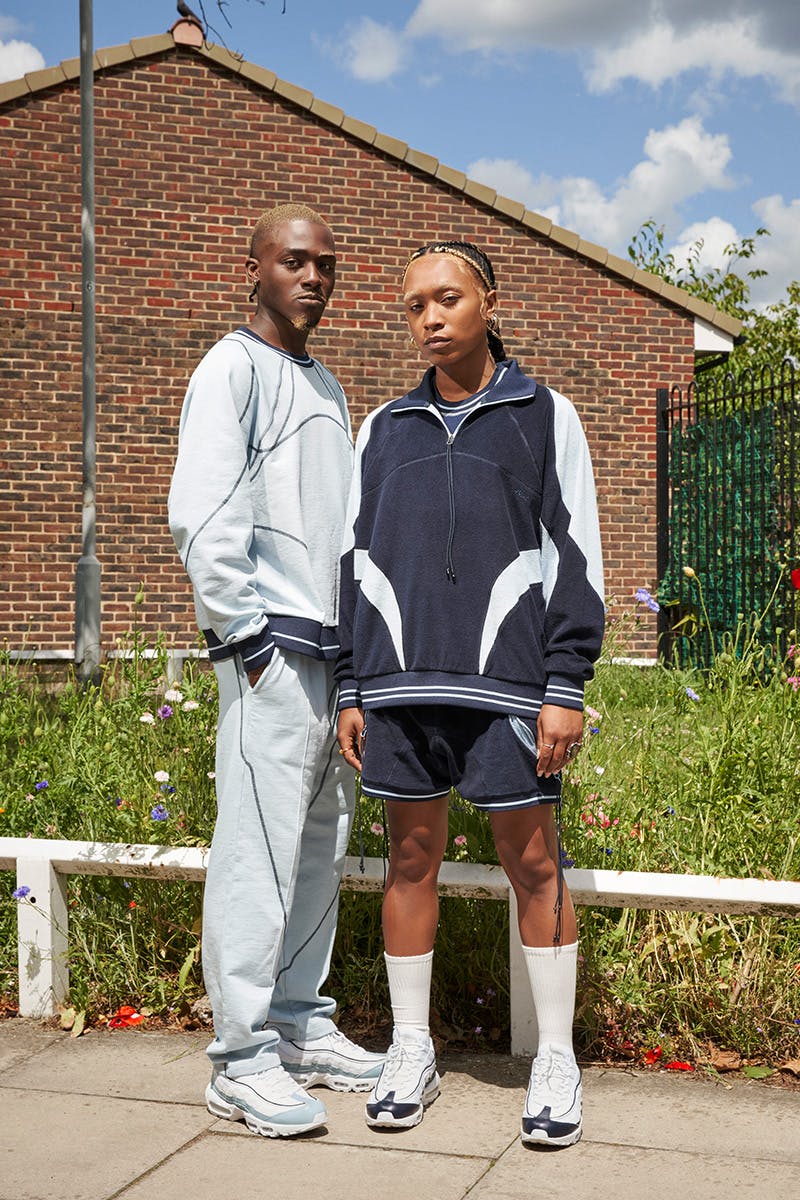 It's been a whirlwind few years for Saul Nash, to say the least. Since founding his eponymous brand back in 2018, the British-Guyanese menswear designer has had little time to relax.
Amidst the continuous delivery of his well-received seasonal collections, the former dancer and choreographer has been the recipient of a myriad of accolades, including being named on LVMH's 20 Emerging Designers, winning the Queen Elizabeth II Award for British Design, and winning the International Woolmark Prize (IWP) earlier this year.
Despite his success – and subsequent $144,000 cash injection – Nash is keeping his feet firmly on the ground. "As a brand it is important to think about the direction you are heading in and winning the IWP has definitely provided the space for this reflection," he tells Highsnobiety.
"It's given me the drive to keep pushing for innovation within my work and design aesthetic. I am always striving for better so the main goal is to keep moving forward and developing work which maintains my brand integrity."
In the four years since the inception of Saul Nash the brand, it's become renowned for its unique outlook on the world of sportswear. Informed by the designer's experience in the realm of dance, as well as his personal experiences growing up in London in an Afro-Caribbean household, each collection is an exploration, as well as a celebration.
For Spring/Summer 2023, Nash is very much staying on brand. His first collection since winning the IWP back in April, the designer explores sibling relationships, within both his own and the chosen families, and those that continue to influence his world.
"My definition of siblings expands to my chosen family, which is something that I felt was important to have reflected with the cast for this season," he explains. "The collection explores sports themes looking at a specific varsity language whilst also referencing tracksuits that I wore as a child – particularly around the early to mid 2000s.
"It's important for me to shift these traditional silhouettes and explore what they mean today in 2022, and within the Saul Nash world."
When it comes to the collection itself, Nash is still yet to disappoint. Terry cloth and organic cotton, meets viscose lenzing, airtex, and recycled polyester, as well as the debut of a merino wool collaboration with Sheep Inc.
"I've introduced Terry cloth this season, which has been inspired by a velour tracksuit I had as a kid," he says. "I re-imagined this piece in Terry as it's a very versatile and breathable fabric, my garments need to continue to have functionality and serve a purpose within the sports and activewear space and, most importantly, be comfortable for the wearer."
While Nash's journey so far has been one many could only dream of, for the designer himself, it's only just getting started. "I am moving positively towards Fall/Winter 2023 and am super excited about the prospects of being able to think far ahead. It will of course be another busy year, but an exciting one. I learn something new every day so I hope I can continue to do that. I am excited to explore the possibility of showcasing work in new formats."