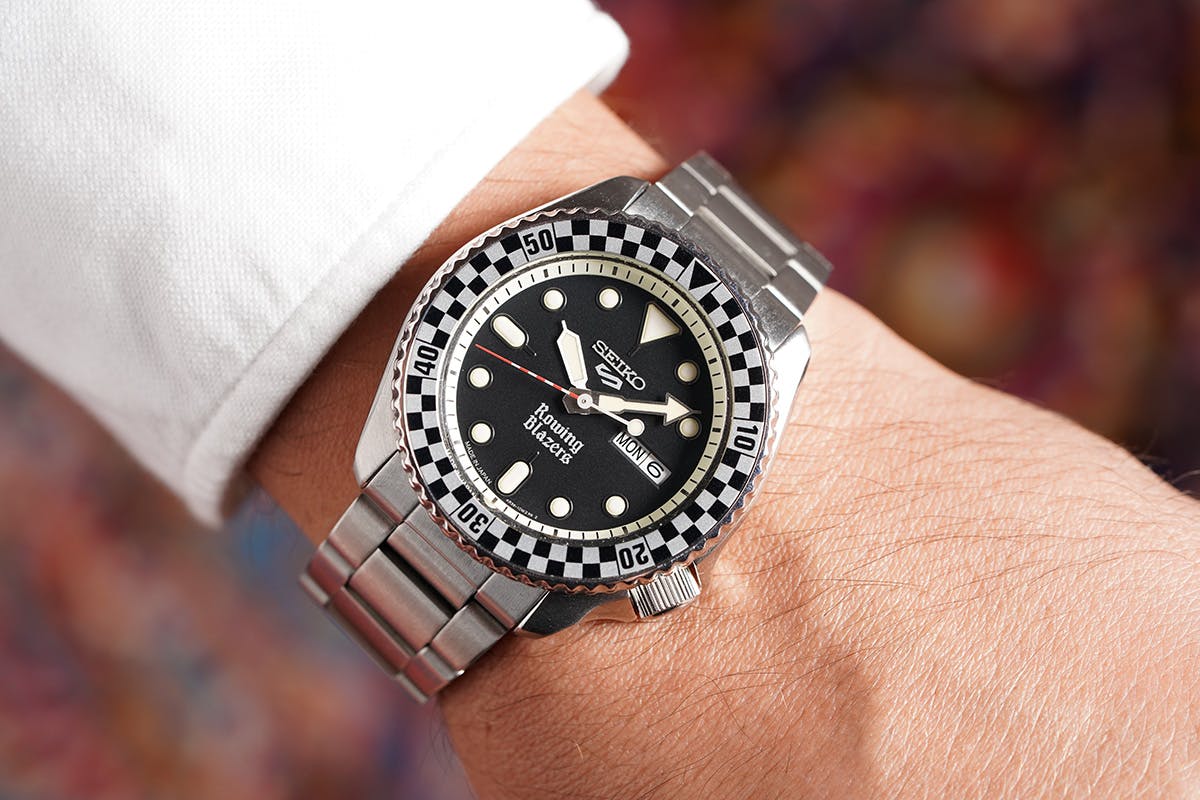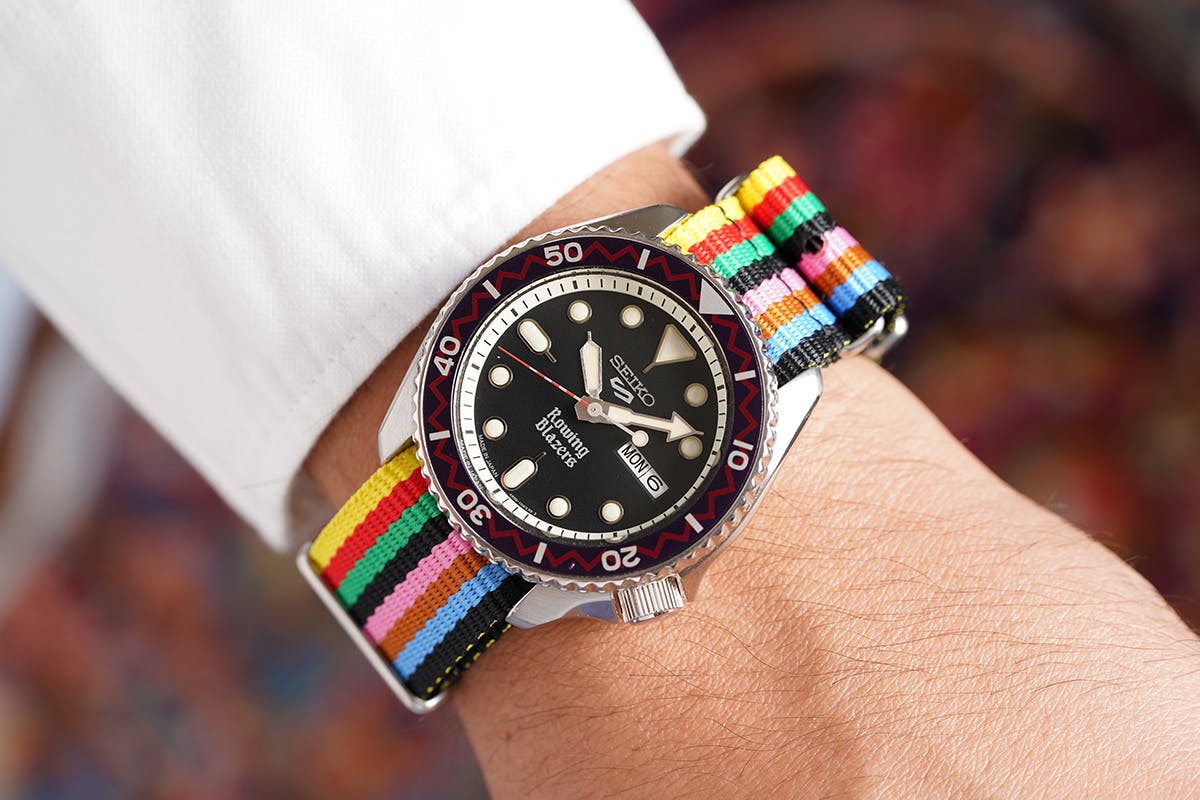 When it comes to watches, less is usually more. So we have a hard time warming up to colorful watches. That is of course until we laid our eyes on Seiko x Rowing Blazers' new collaboration – now we're converts to the art of vibrant timepieces.
With this collaboration, Rowing Blazers draws the usually austere Japanese watchmaker into its colorful world for a capsule collection based on the Seiko 5 sports watch.
Each model in the collection features a unique bezel on a 42.5mm stainless steel case and each watch is powered by Seiko's own caliber 4R36 automatic movement with a 41-hour power reserve. As a further homage to Seiko's archives, the first design has a "Rally" bezel  – referencing the watchmaker's diving line popular in the late 1960s and early 1970s – with a black and silver checkerboard pattern.
Then there's tribute to the true-to-its-name "Zig-zag" bezel, featuring a blue and white motive. And finally, the highlight of the collection, the "Colorblock" arranges four solid blocks of color – green, yellow, blue, and red – around the bezel.
Each watch carries the Rowing Blazers logo on the black dial above the 6 o'clock position. The watches also arrive with additional accessories such as nylon military straps – mint green for the Rally, rainbow for the Zigzag, black for the Colorblock – in addition to the traditional steel bracelet, as well as a very special steel case dressed in the brand's signature zig-zag pattern. And bonus: there's even a black dad cap to complete the look.
The vibrant watches are now available to cop for $495 from Seiko and Rowing Blazers.