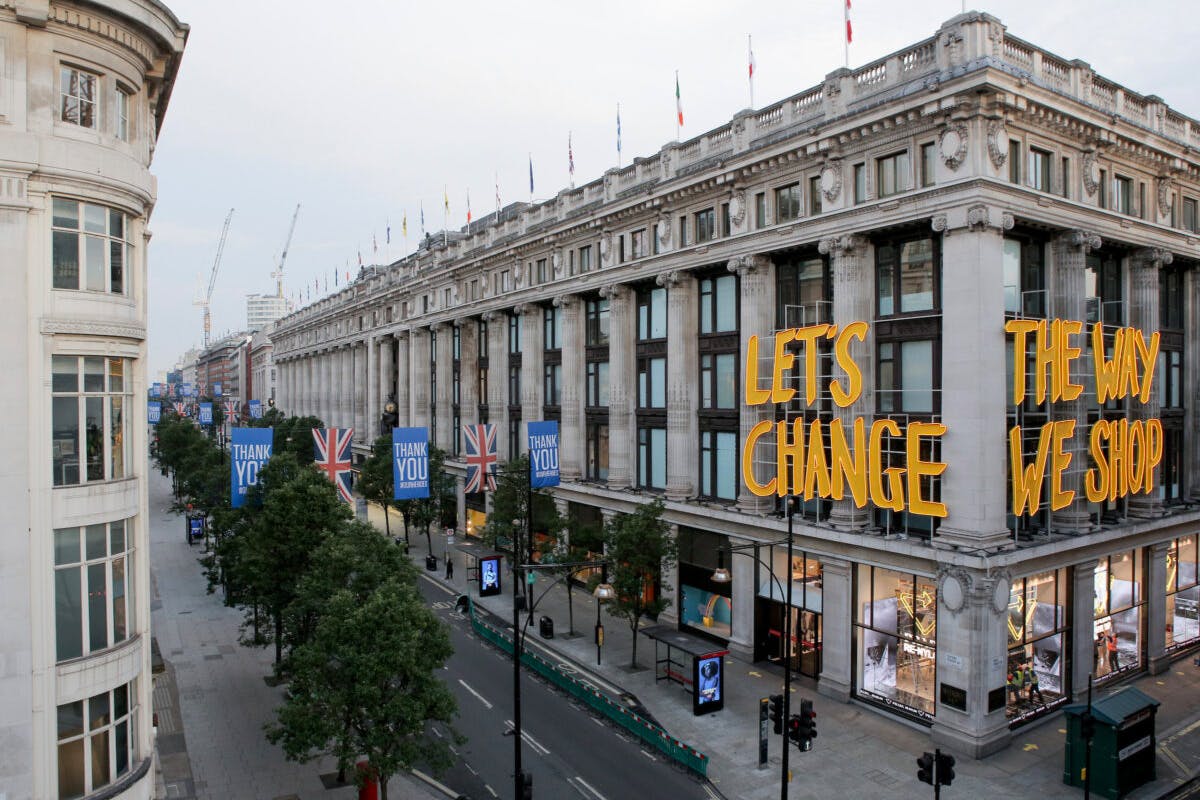 The fact that our production and consumption patterns are bad for the environment is a tale as old as time, and with the fashion industry accounting for over 10% of the world's carbon emissions, it is an industry that is in dire need of change.
When it comes to sustainability, multiple brands all over the world have been reevaluating their production chain, experimenting with recyclable materials, and making small differences to their practices in order to become better for the environment. But of course, as long as we continue to produce new items of clothing, we can never truly be eco-friendly and sustainable, despite how innovative our methods can be.
One big retailer that has emphasized this is London's iconic Selfridges through its Project Earth sustainability strategy. The initiative is set out to reinvent our shopping habits and drastically change the business by 2025 through a method "Built on three themes – transitioning to more sustainable materials, exploring new business models, and challenging mindsets."
Now, Selfridges is directing our attention to second-hand clothing in order to raise awareness about the harmful effects of fast fashion, and its impact on the planet. Partnering with Oxfam, the retailer is hosting a pop-up shop that celebrates vintage treasures ranging from punk-era pieces to sheepskin coats as an effort to encourage its customers to buy second-hand.
With over 13 million items of clothing being sent to landfills every week, shopping second-hand and donating old clothes instead of throwing them in the bin reduces emissions and extends the lifetime of a garment. "I have always loved charity shopping - the creativity involved in putting random clothes together to make an outfit, and the independence of choosing second-hand," said Oxfam's Bay Garnett, adding, "But aside from the fun, we all need to think about shopping second-hand with the climate emergency in mind - so that we're using less of the planet's virgin resources, and sending less to landfill."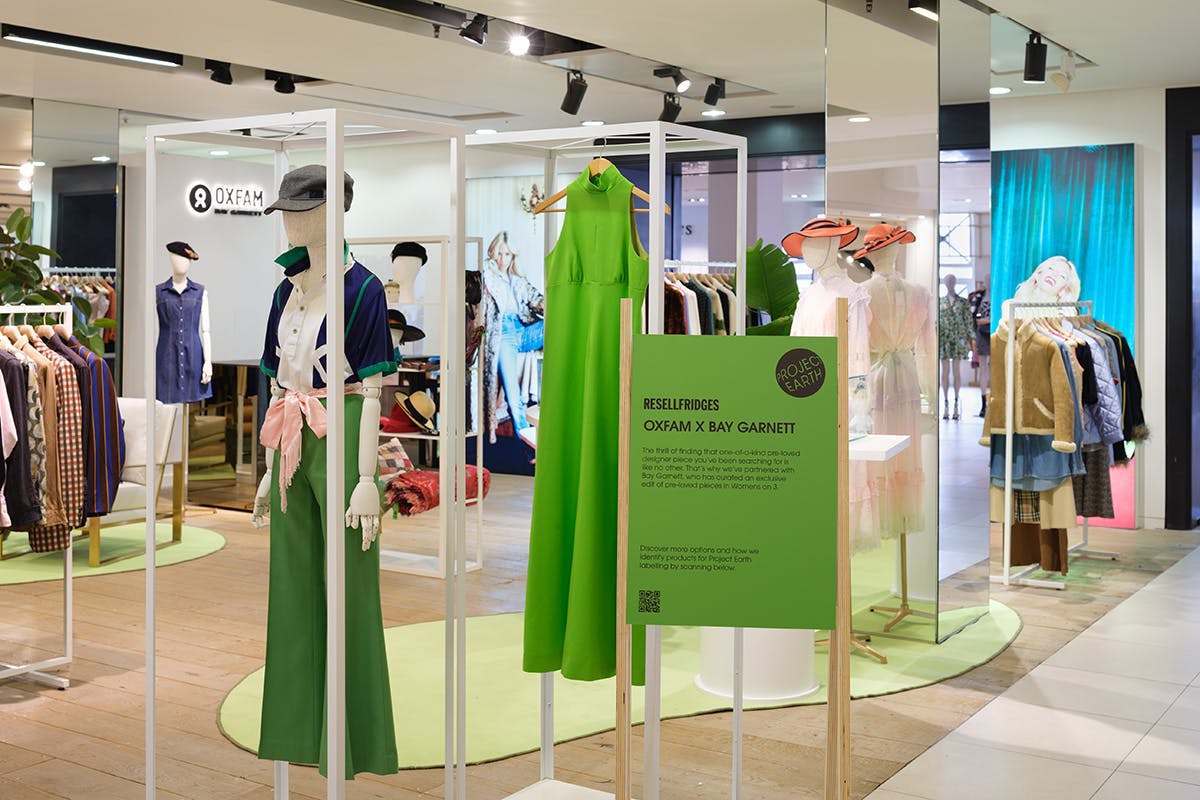 All the money raised through the pop-up will go to Oxfam's work beating poverty around the world, with the charity raising about £29M every year from its shops. "The profit raised from this is enough to provide clean water for more than two million people during a drought."
Although the industry still has a long way to go, small changes and campaigns to raise awareness about the impacts of the fashion industry can go a long way – at least from the consumer's side.
It remains to be seen whether other brands will follow suit and whether second-hand shopping is our best long-term solution in reducing our consumption.
The Highsnobiety Better Earth Manual is a guide for style enthusiasts in the age of ecological crisis — a crisis caused in part by the fashion itself. Here, you'll find a growing set of resources about conscious consumption and the pioneers who are making change in our industry.