Sigurd Larsen is part of Highsnobiety Shop's Athletics Footwear campaign. The Athletics One.2 will be available exclusively via Highsnobiety Shop on January 28.
Sigurd Larsen, like many creatives nowadays, is a multi-hyphenate. First and foremost he's an architect, but the Berlin-based Dane is also a furniture designer, university professor, amateur cook, hobby-painter, and occasional sneaker and style head. His work is of a creative nature, but that creativity doesn't remain there, touching all parts of his life.
Larsen runs a design and architecture studio in the heart of Berlin's popping Kreuzberg district. When we first connect over Zoom, Larsen is still settling into his team's new office. "We just moved in here late November. So, it's still pretty new," he says, laughing. "I'm actually trying to get some of the last trash out, so it looks nice for you guys tomorrow."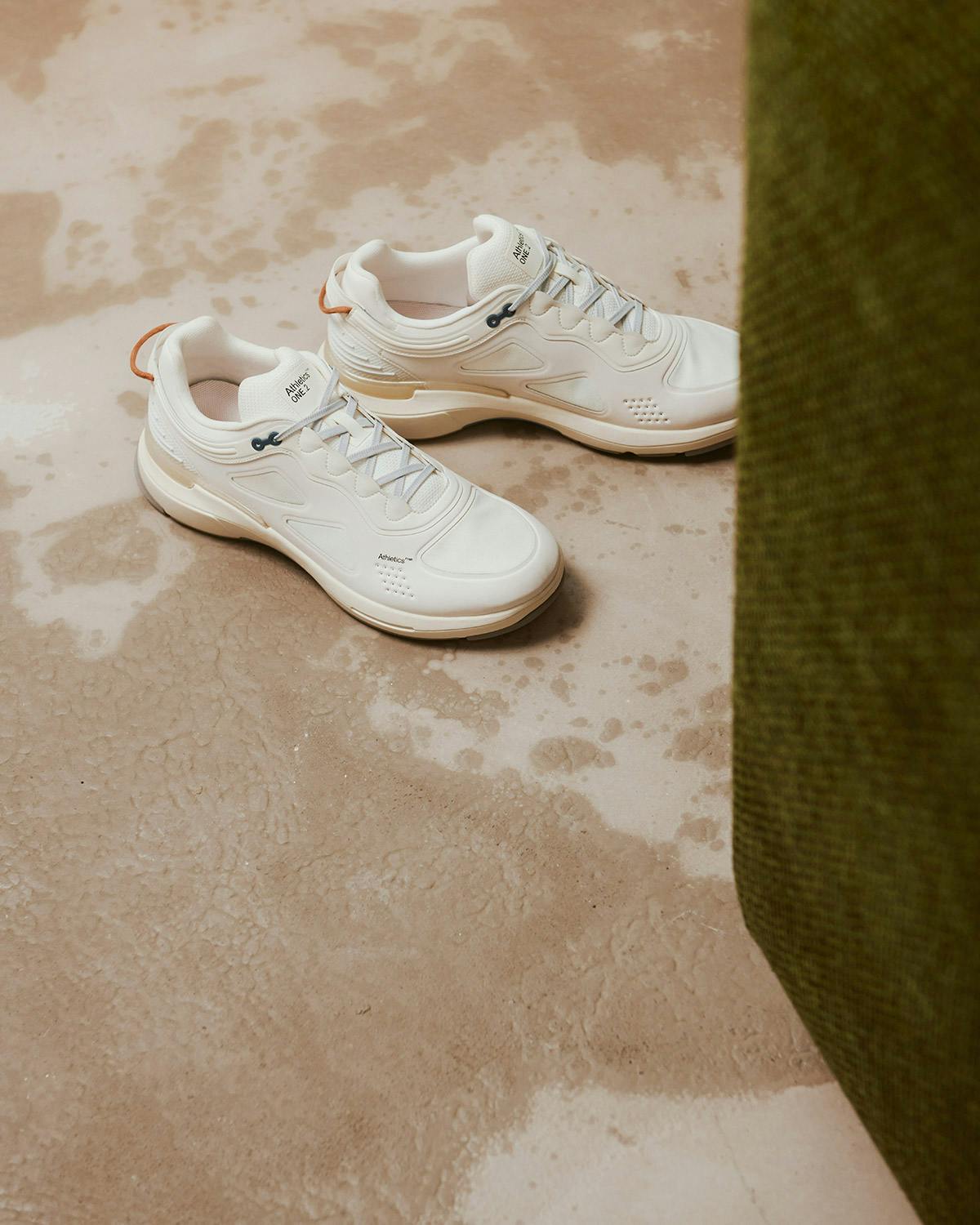 His role as the "creative director" (as he translates it into fashion terms) means Larsen's a jack-of-all-trades, overseeing many parts of the process from start to finish. "I'm very involved in the projects in the beginning when we develop the idea for it, and then get the plan drawing and everything settles," he explains. "When we start constructing and building, there are people in the office with more experience in that direction than me. That means I try to stay on the creative side of the business, as far as that's possible."
Of course, being the big boss means he needs to run a company and be involved in all aspects of that, which can sometimes impede on the creative process. "For me to have the feeling that I'm still an architect and not just a company manager, I like to still make drawings," he explains. "Because that's our craftsmanship and that's actually what we really like doing."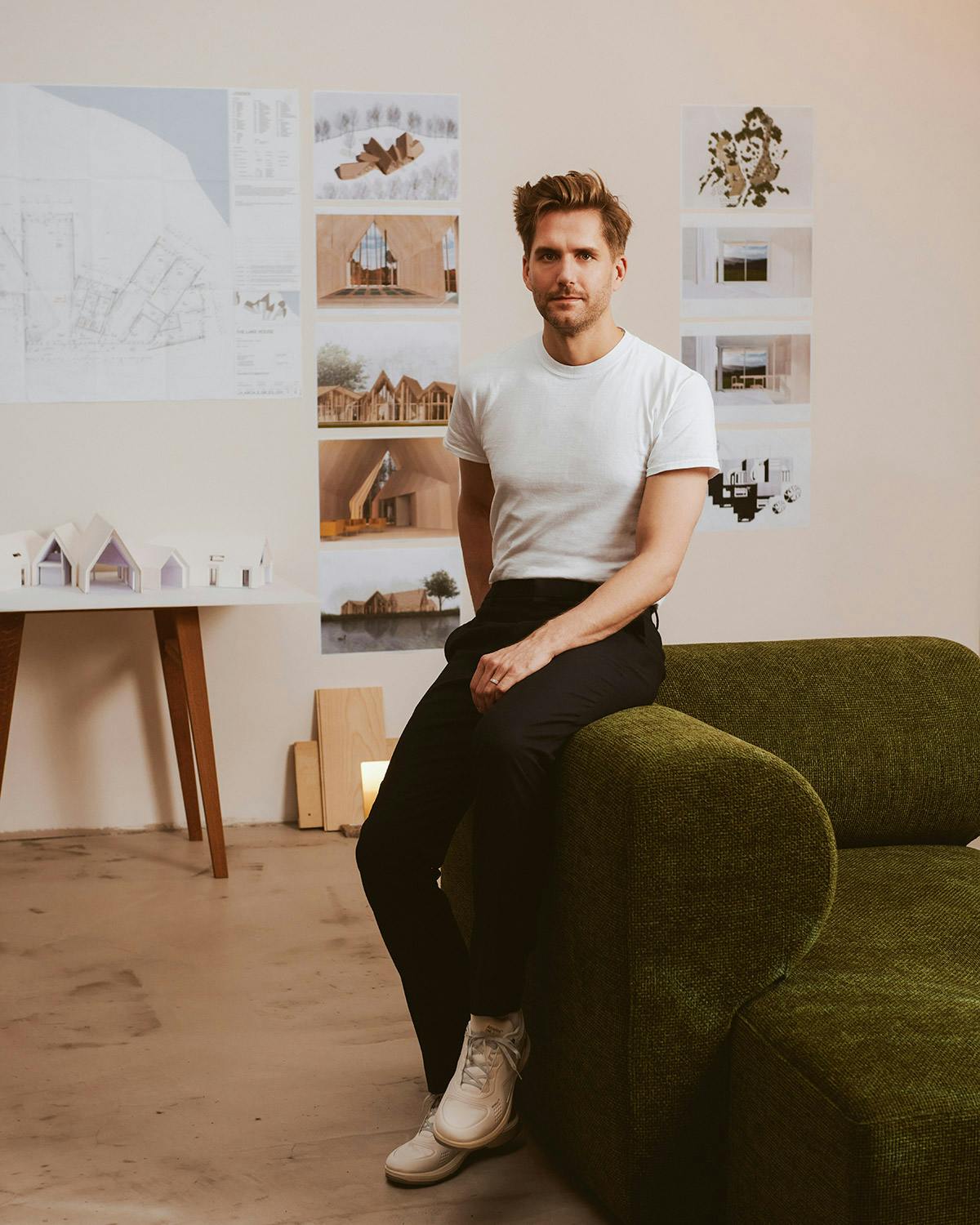 That craftsmanship and the need for regular doses of creativity flows over into other parts of Larsen's life. "It's funny because, in my profession, everything takes a long time. We're building something that's to stand there for 300, 400 years," says Larsen. "It can be a little frustrating that it's not going fast. You want to draw something, and [have it] built 10 minutes later. But that's not how it works."
Because of that, Larsen finds himself interested in other creative outlets, ones that move a lot quicker than architecture. One example is cooking, as it takes a couple of hours tops and yields instant results. Larsen laughs, "I think I'm a fairly mediocre cook. It's more about opening a bottle of wine, putting on some nice music, and being in that process."
Another example is fashion, though again, humbly, Larsen wouldn't describe himself as the ultimate fashion or sneaker expert, merely as interested in the topic to satisfy his creative cravings.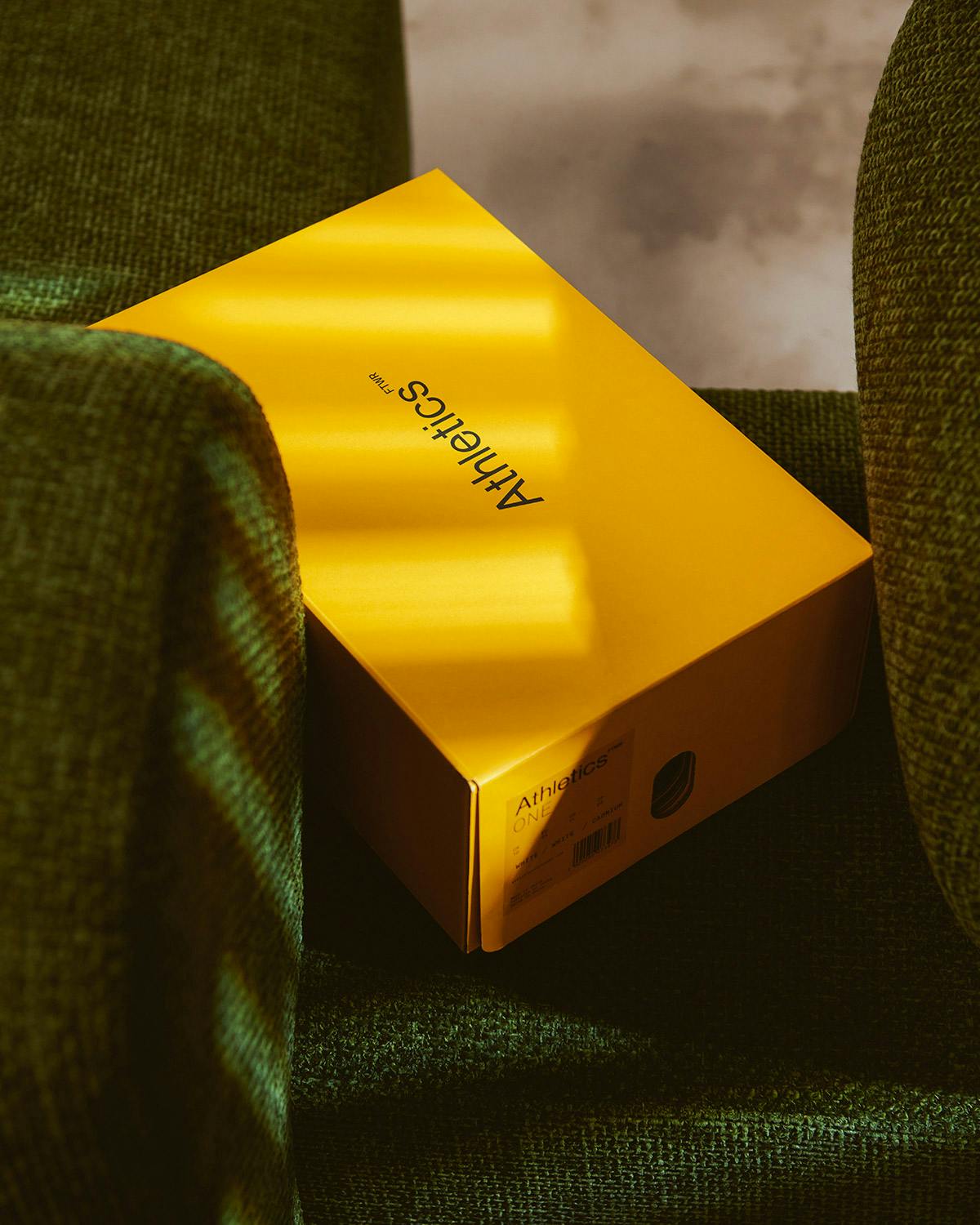 "It's a part of the visual culture that also changes much quicker, or evolves much quicker than architecture. We don't have two seasons per year with buildings. We don't have two architect's weeks in Paris," Larsen jokes, before continuing. "I'm still very interested in it, because there's a lot of inspiration to catch in terms of colors, materials, surfaces, how other design professions, or even the art world, operate and evolve."
Personally, Larsen values versatility over everything. The Dane is the walking embodiment of "when you're on the building site at 9 but have a business meeting at 10," as his profession means he meets and works with a lot of different kinds of people in very different environments.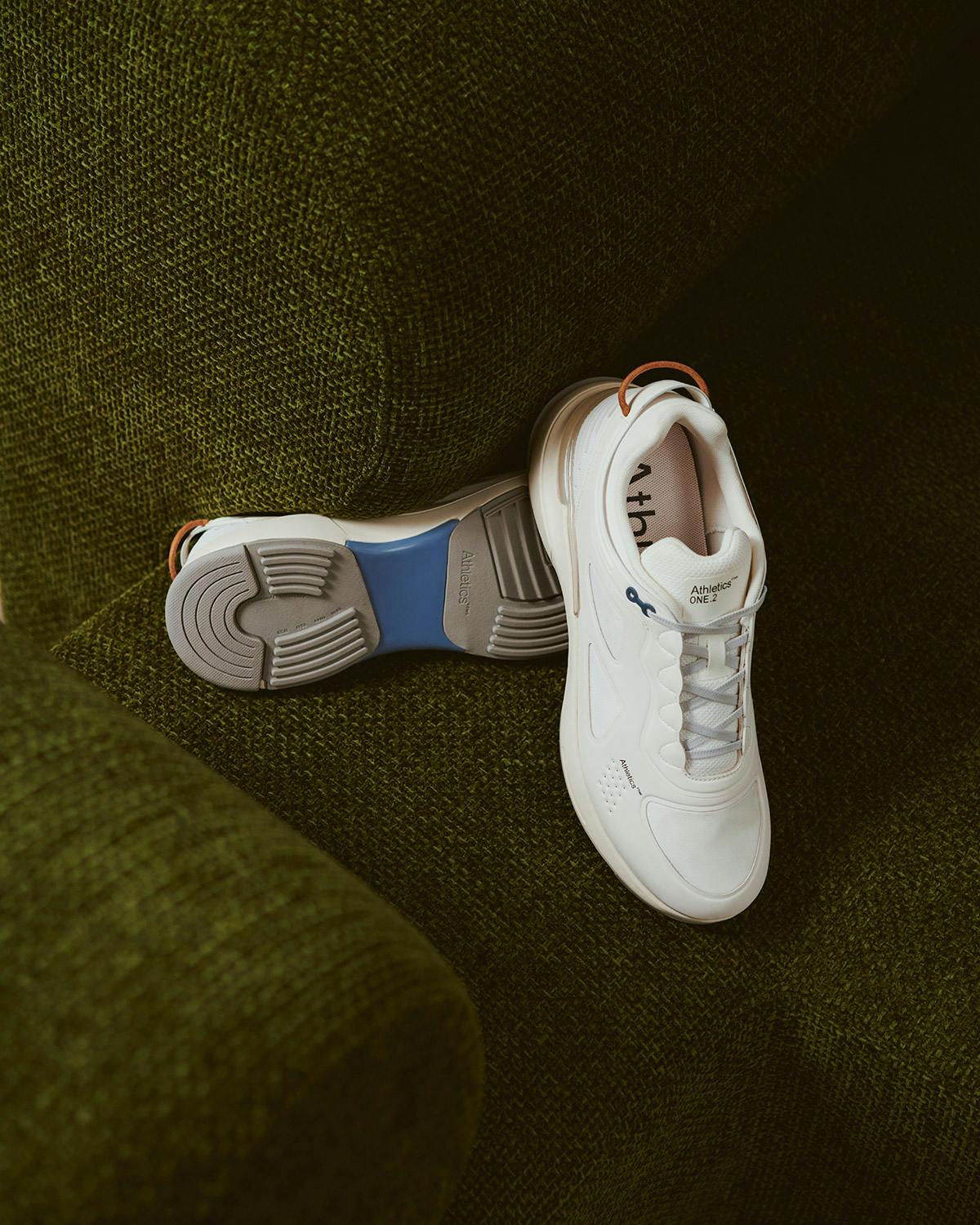 "I have to mentally adjust to who I'm talking with, and how these peoples all communicate. At the same time, my clothes have to do the same," Larsen says. "I have to be able to be on a construction site and in the city hall, ideally without going back to change my clothes just because I had to change environments."
That's where classic sneakers and monochrome style — such as that found on Athletics Footwear's new One.2 — come into play. "At first, from a distance, they are quite simple and coherent-looking. But then, when you get closer to them, you see that it consists of a lot of components," he says of the Athletics One.2 before describing what his ideal sneaker looks like. "I'm quite pragmatic about it, actually. I appreciate good design, but it has to be functional at the same time for me and the way that I live my life."
The Athletics One.2 can be purchased on Highsnobiety Shop starting January 28.