When you're 16-years-old you don't usually count "Rapper" as a profession on your resume, let alone have one typically. But at such a young age, Bronx-born upshot Smooky MarGielaa has already made a name for himself in the music business, and, as recently as last year, can call himself an associate of A$AP Rocky's.
But even without the industry co-signs, Smooky's a hustler who knows he's got the chops to navigate today's rap game. "I'm the new generation, I'm different from everybody else," Smooky explains. "I got my own sound. I mean it's nobody who sounds like me, if they are they copying."
Fully decked out in a bright green and blue tracksuit sporting the retro-inspired Puma CELL Venom on feet, we caught up with the young NYC native to recall his chance encounter with Rocky, his penchant for incorporating '90s references in his style, and how he grew up rocking Puma.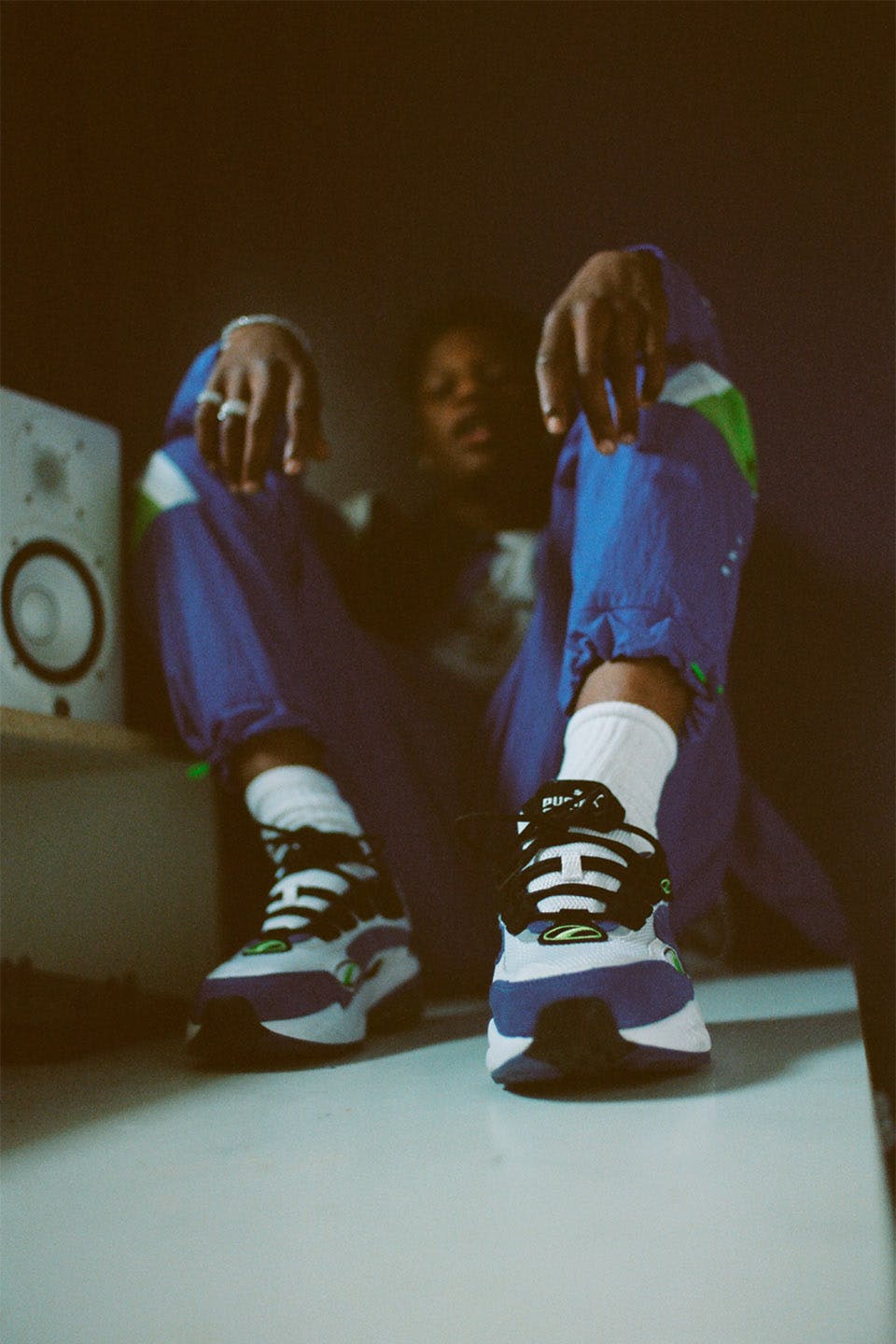 What was growing up like in the Bronx [NYC]?
Growing up in the Bronx, it's crazy out there. I grew up on West 69th and Merriam Avenue, close around High Bridge and stuff. It was crazy over there. I was just a kid around my house grinding, trying to get to the bag, just trying to get money, you feel me?
How did you start your music career?
I used to be in my house just being bored, playing games a lot. I used to like music a lot, I used to always listen to Michael Jackson. He used to dance and sing so I used to copy his dance moves when I was young. I used to try to do his dance moves.
And then I just started singing his songs and that's when I realized I know how to sing a little bit. On my phone one day I figured out there was Garage Band on it, I went to the [app] and then I just started. I put my computer on, played the instrumental on the computer and put it on my phone next.
And then I just put my voice on it and that's it. It didn't even sound right because I was recording it off my computer.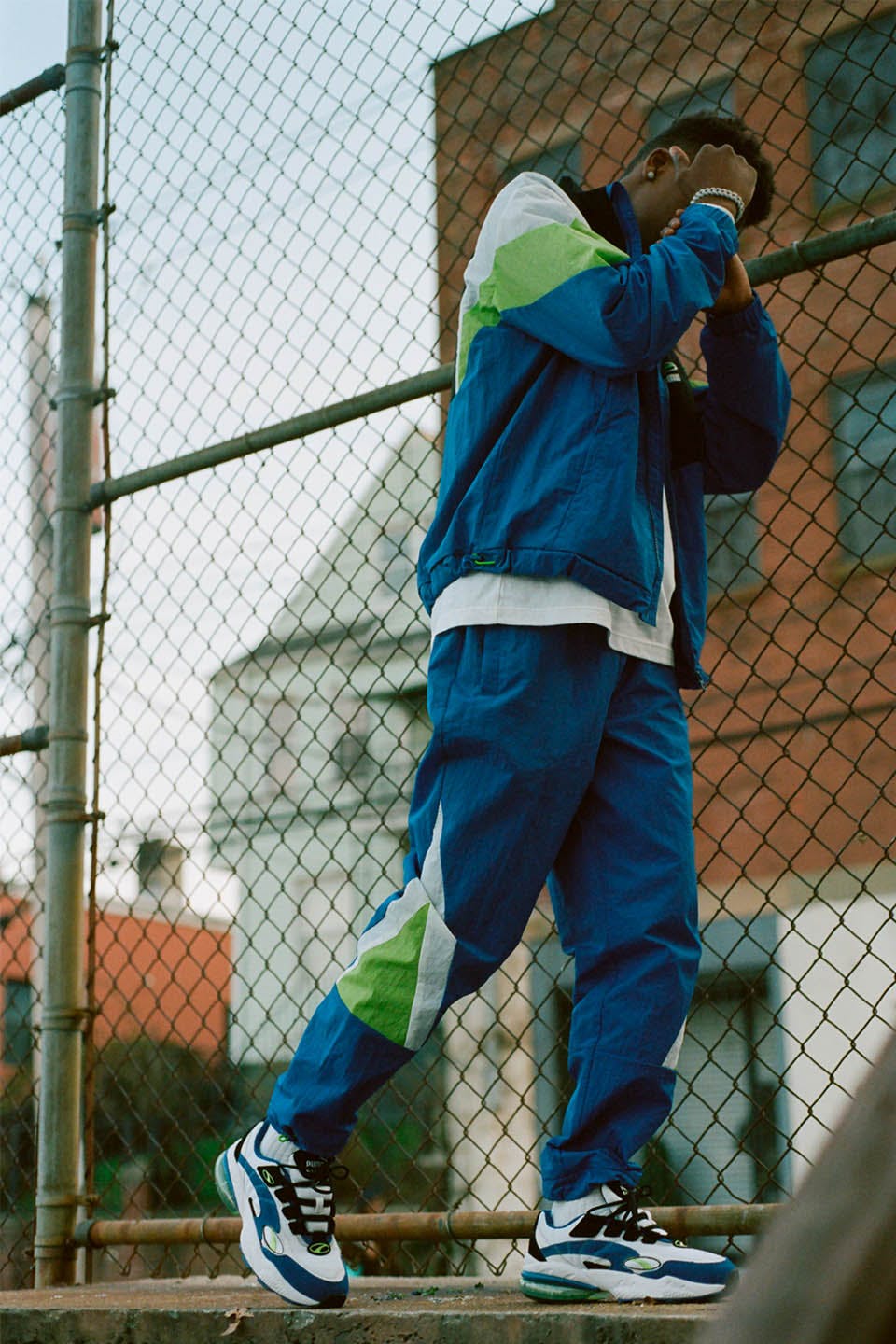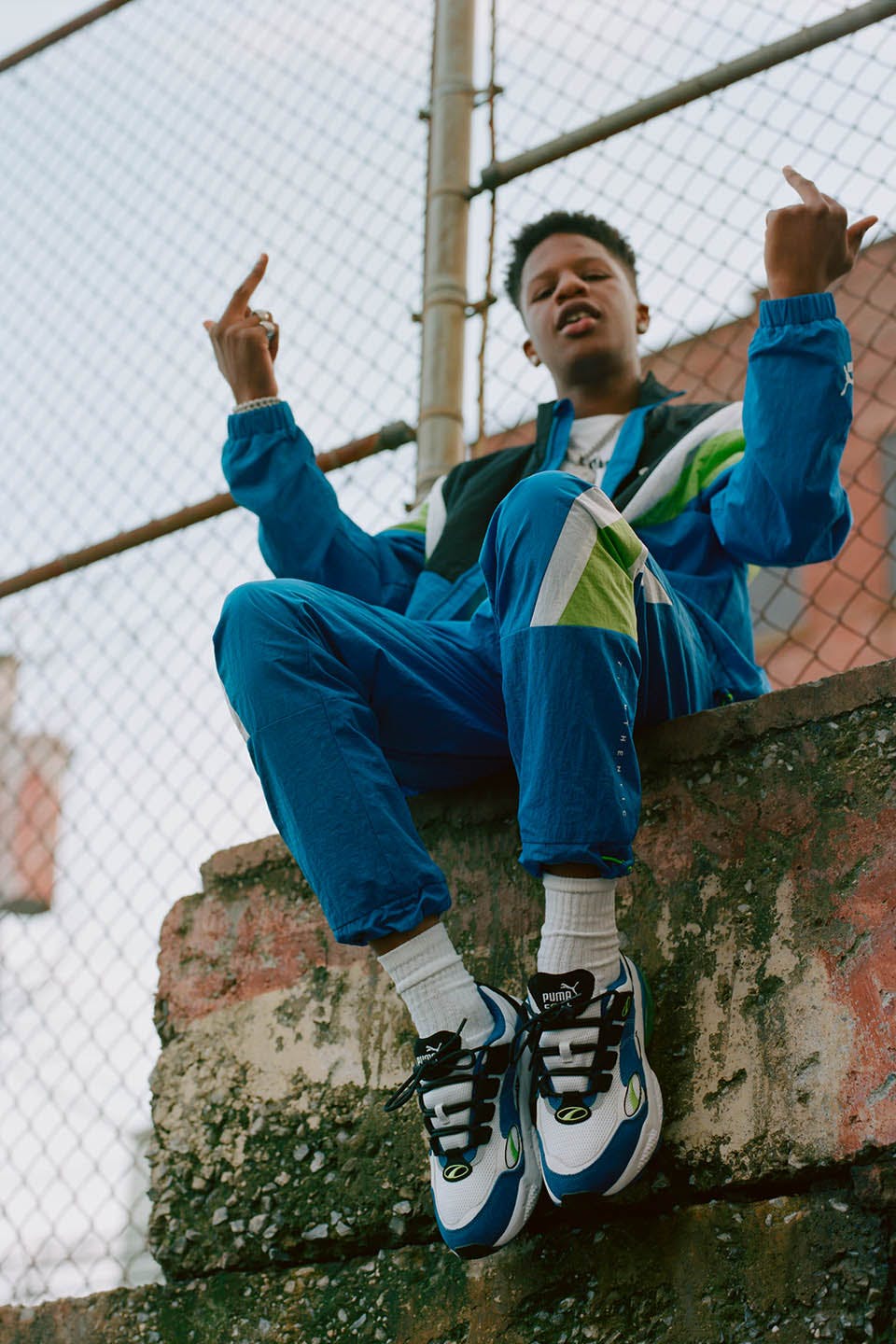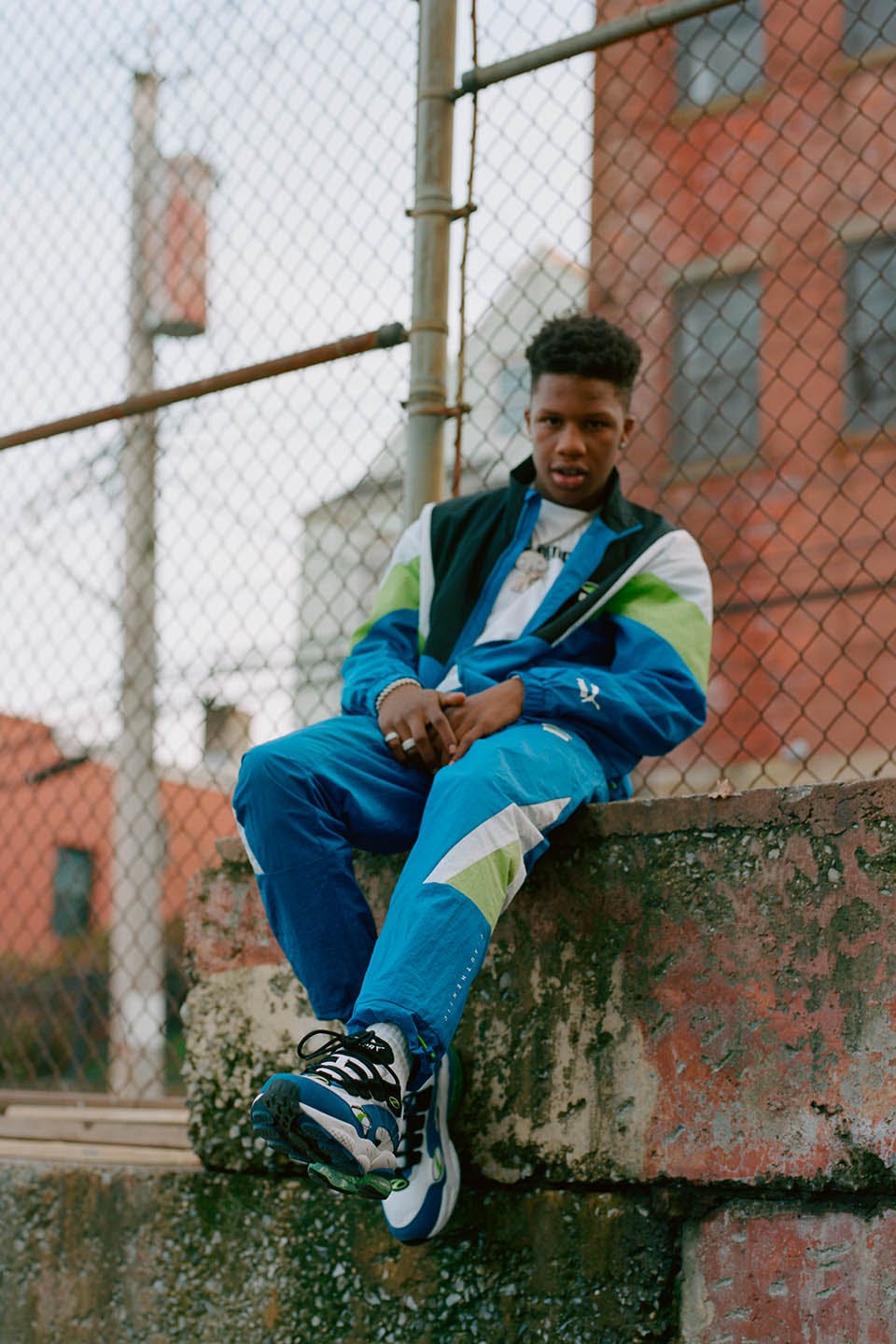 Can you describe your first encounter with A$AP Rocky?
I met Rocky when I was like 13 at one of my first shows in the Bronx. Out of nowhere Rocky pops out with 50 security guards, I ran up to him like, "Yo, my name's Smooky Margielaa, 13-year-old from the Bronx."
When it was time for me to go on I went to Rocky like, "I'm 'bout to perform. Wait and watch me perform, feel me?" He said, "Alright, bet." He stayed, it got lit and crazy from there.
Let's talk about your personal style in general, how would you describe that?
Swag. I like a lot of swag. I like high top sneakers a lot, baggy jeans. Swag is just you putting your own thing together and just really drip it out, swag it out. I used to wear the Puma Clydes and Suedes, 'cause they didn't cost too much you know what I mean, and they were fire too. They add mad color, I had three or four pairs.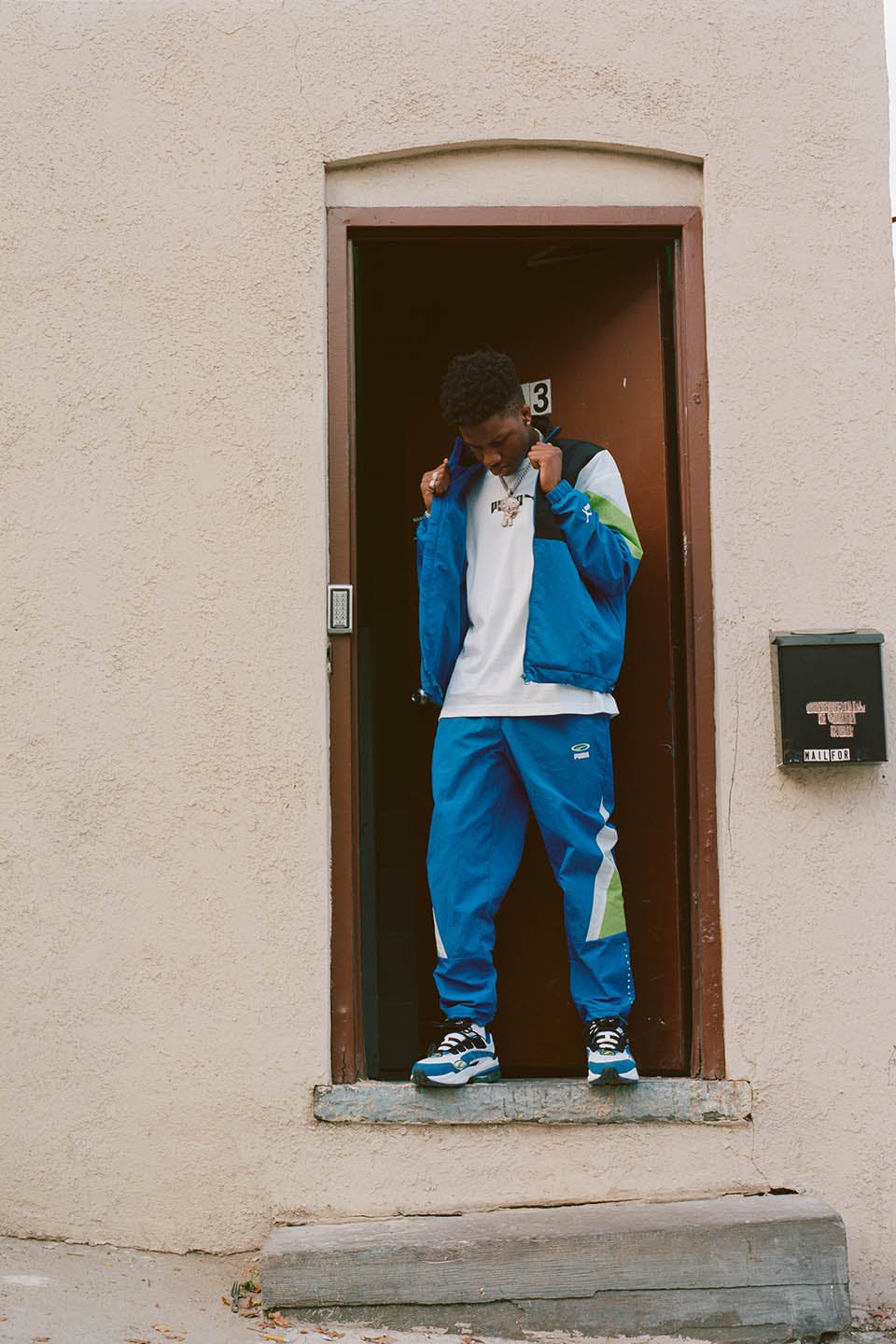 All the young musicians out there right who are your age, what advice would you suggest to them?
If I could give any advice to any artists from the Bronx or any artist from anywhere coming up, I'd tell them just keep grinding. Keep going, don't let nobody tell you stop. Just keep going. If you really love it and you really wanna do it, do it. I mean don't let nothing stop you from doing it.
[Even if] I couldn't afford getting in a studio, I would have still did it myself. It didn't matter, I still had a phone, I was making music off my phone. Dropping it on SoundCloud. Everybody was seeing it, I have views. Feel me? I be walking around and somebody be singing my lyrics. You know what I mean? I was still lit off my phone. You know?
There's been a lot of '90s revival in fashion. What do you like about '90s style?
One thing I really love about the 90's style is the baggy jeans, baggy shirts and stuff like that. I be mixing the '90s look into my style. New school style and old school style all together. I said that in a song too, that's deep.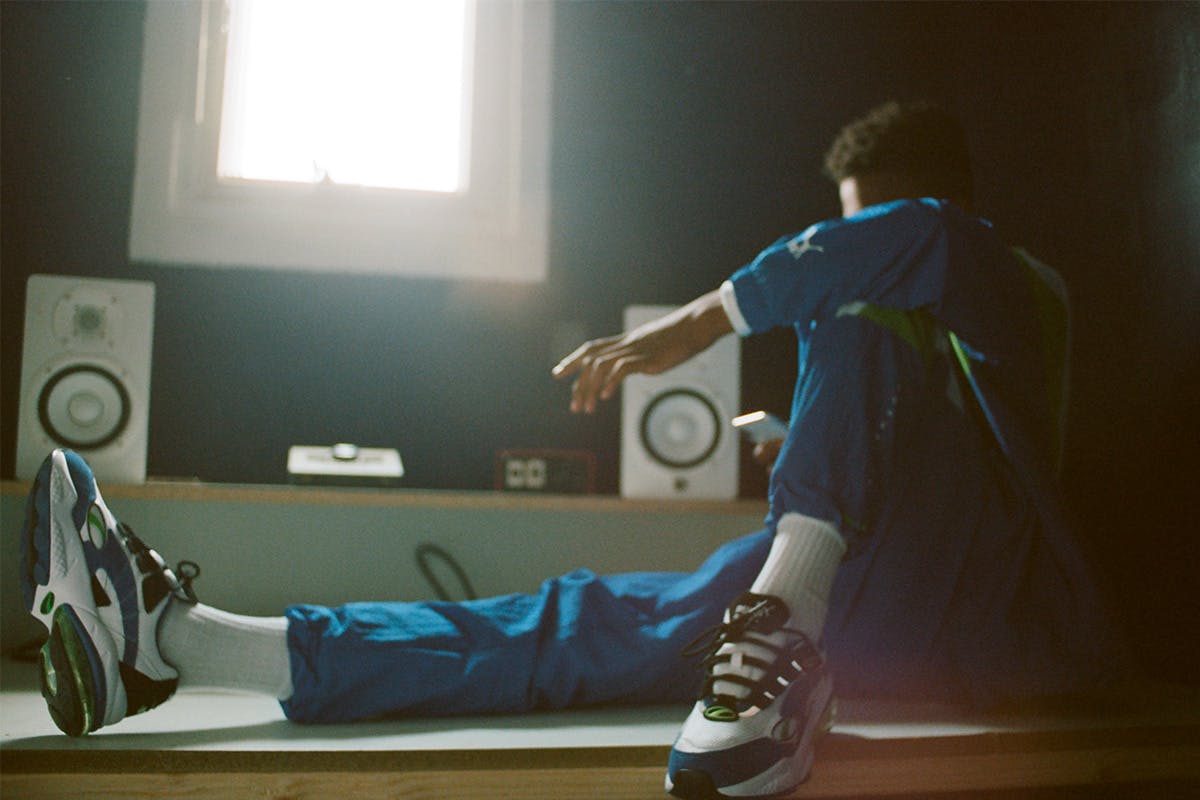 If there's any artist from the '90s who you listened to that you could make a record with, who would it be?
If I could make a record with anyone from the past it would be Michael Jackson.
What do you have coming up right now for music?
My album is about to drop. I got a song with Chris Brown and Juicy J dropping. Be ready for that.