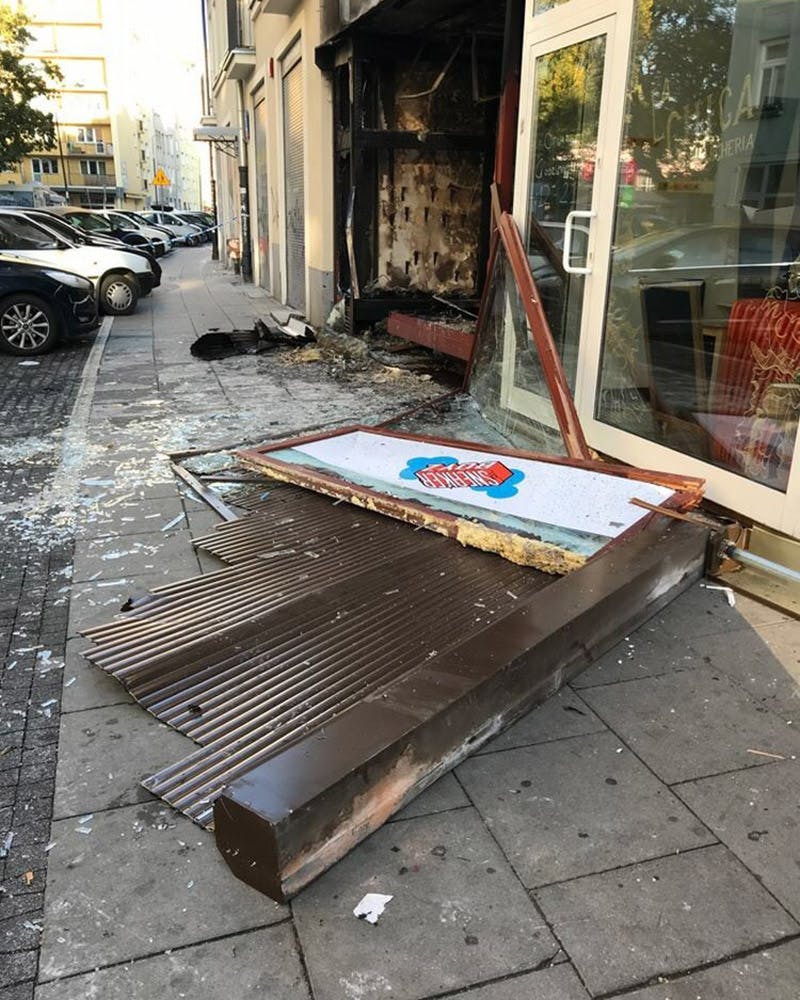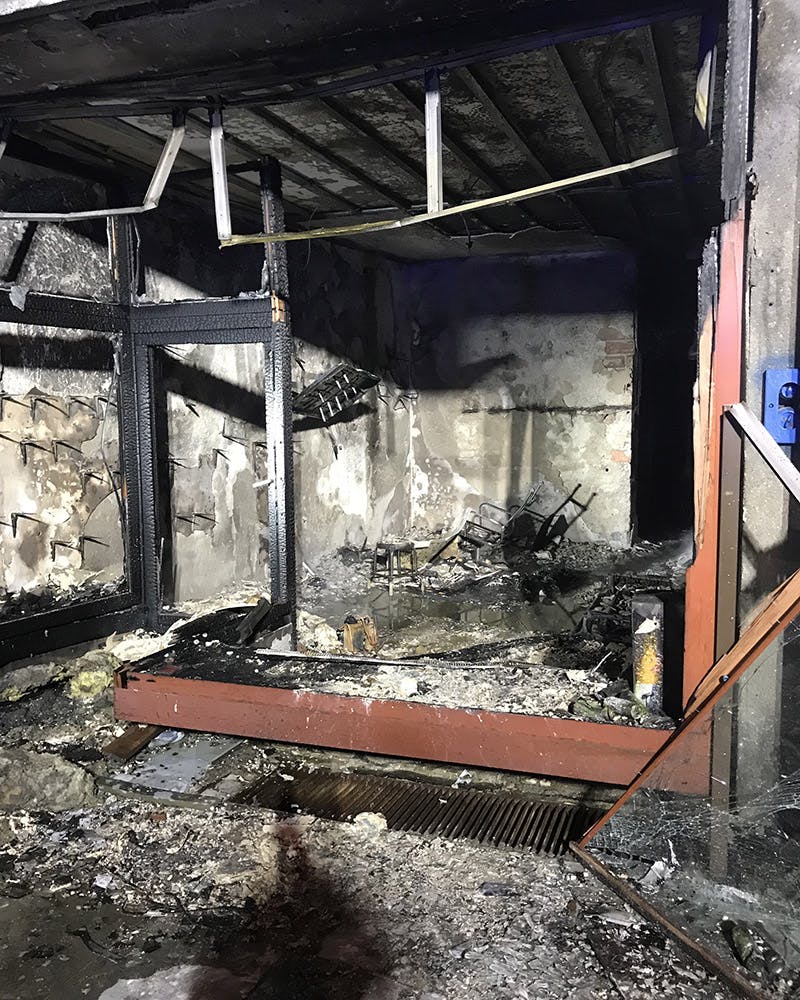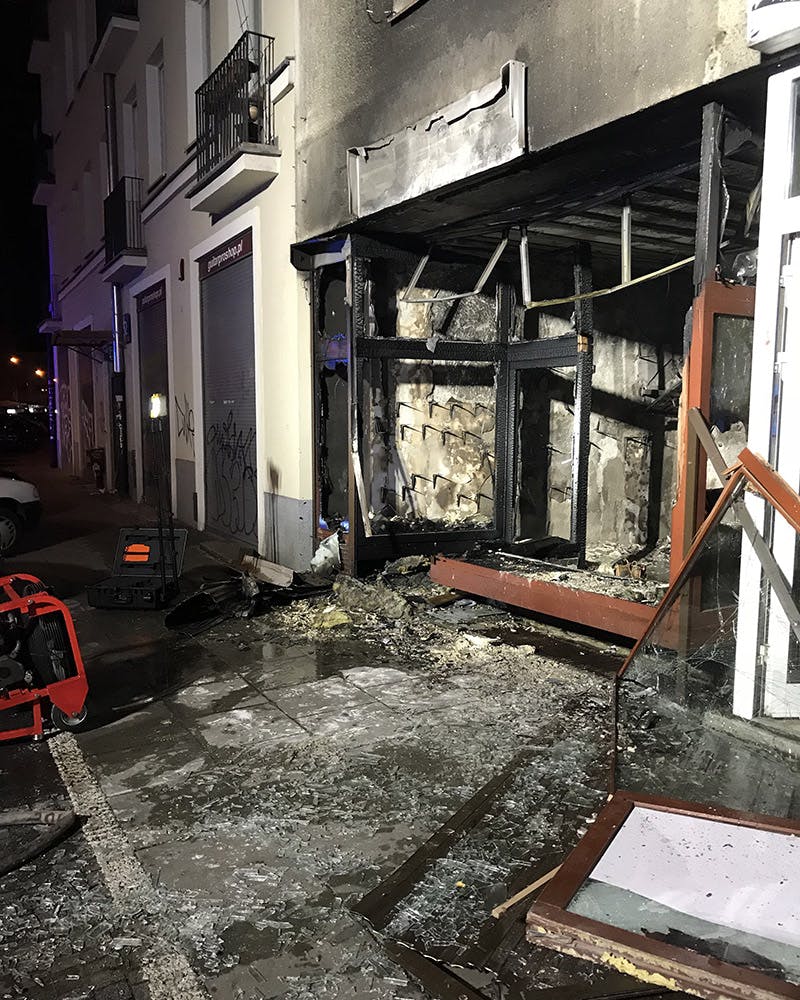 Sneaker BOYZ, a footwear boutique in Warsaw, Poland, was left destroyed in the early hours of Monday morning after a fire broke out. According to Warsaw police, the fire started at around 3 a.m. local time, at which time the hostel located directly above was evacuated. There appear to have been no casualties.
Store founder Darek Niedźwiedź told local news outlet Newonce that there were witnesses to the incident and that police would be handling an investigation into what had caused the fire.
According to Łukasz Płaskociński of the State Fire Service, there was also an explosion. However, it is unclear whether the explosion caused the fire or if a fire resulted in an explosion.
Speaking to Highsnobiety, Niedźwiedź claimed foul play. "The arsonists planted two explosives, which led the place to ruin," he said. "All of our company stuff and private belongings were there: about 200 pairs of shoes, painting equipment, electronic equipment, and — most importantly — all the work and passion for shoes we've put into Sneaker BOYZ in the last two years."
Niedźwiedź's theory was echoed by local sneakerhead Arek Skolak, who told Highsnobiety, "The rumour is that there were two bombs on the outside walls of the place. When the bombs blew up, the whole place burnt down. It wasn't a disaster, it was a planned move."
Highsnobiety received footage from a security camera that shows the store blowing up in the distance and an unidentified figure wearing a hooded sweatshirt walking away from the explosion shorty after.
Sneaker BOYZ was a place where sneakerheads could hand in their shoes for restoration, customization, or cleaning. It served as a hangout spot for like-minded individuals to have a beer and talk about the latest releases.
In a message posted on its Facebook page, Sneaker BOYZ told customers that any shoes that had been placed in the store's care at the time of the fire would be refunded.
The store will cease all operations until further notice. A fundraiser has been set up and shared on the official Sneaker BOYZ Facebook page. If you wish to donate, the link is below.
Although the damage was great, Niedźwiedź remains resolute, telling us, "We don't give up, that's for sure, and we still want to do what we love to do. Nevertheless, we need some funds to get back on our feet and start over again."
Flip through the photos of the fire damage above and let us know your thoughts on the developing story below.
To stay updated on everything happening in the sneaker world, follow @Highsnobietysneakers on Instagram, check our sneaker release date calendar, and subscribe to our sneaker chatbot on Facebook to receive lightning quick updates to your inbox.