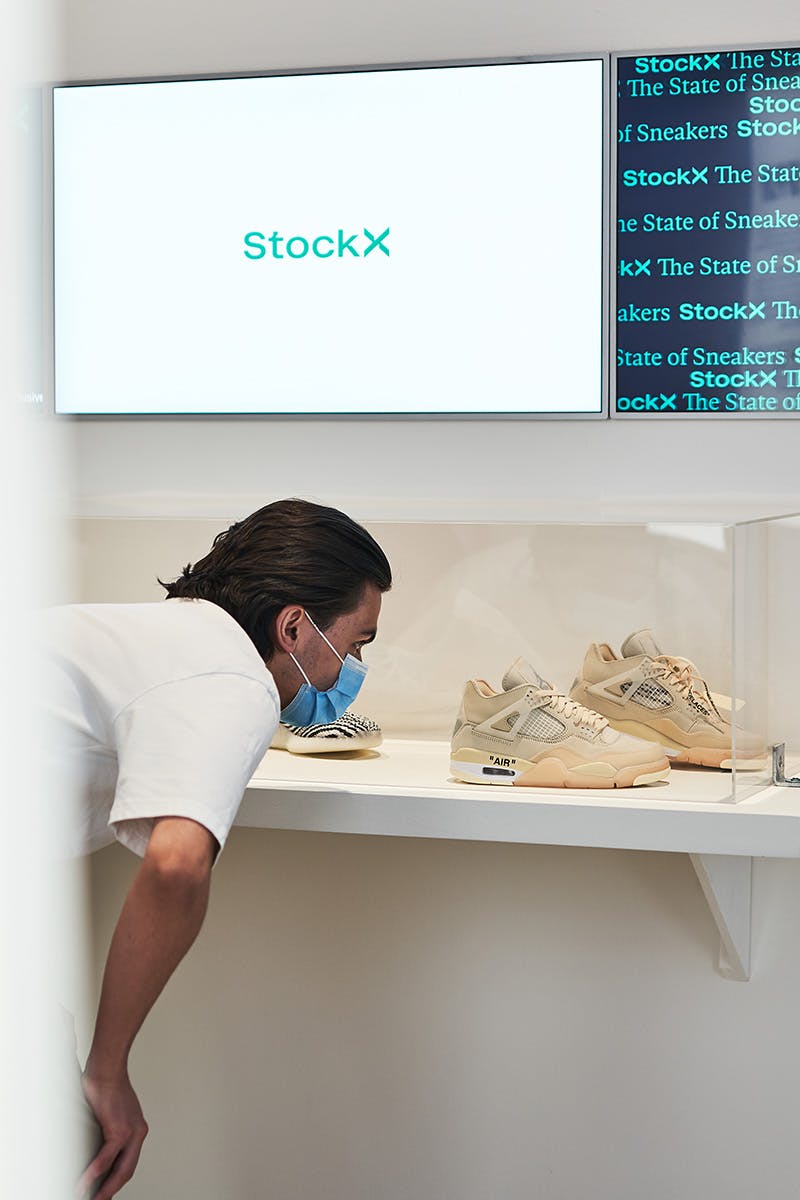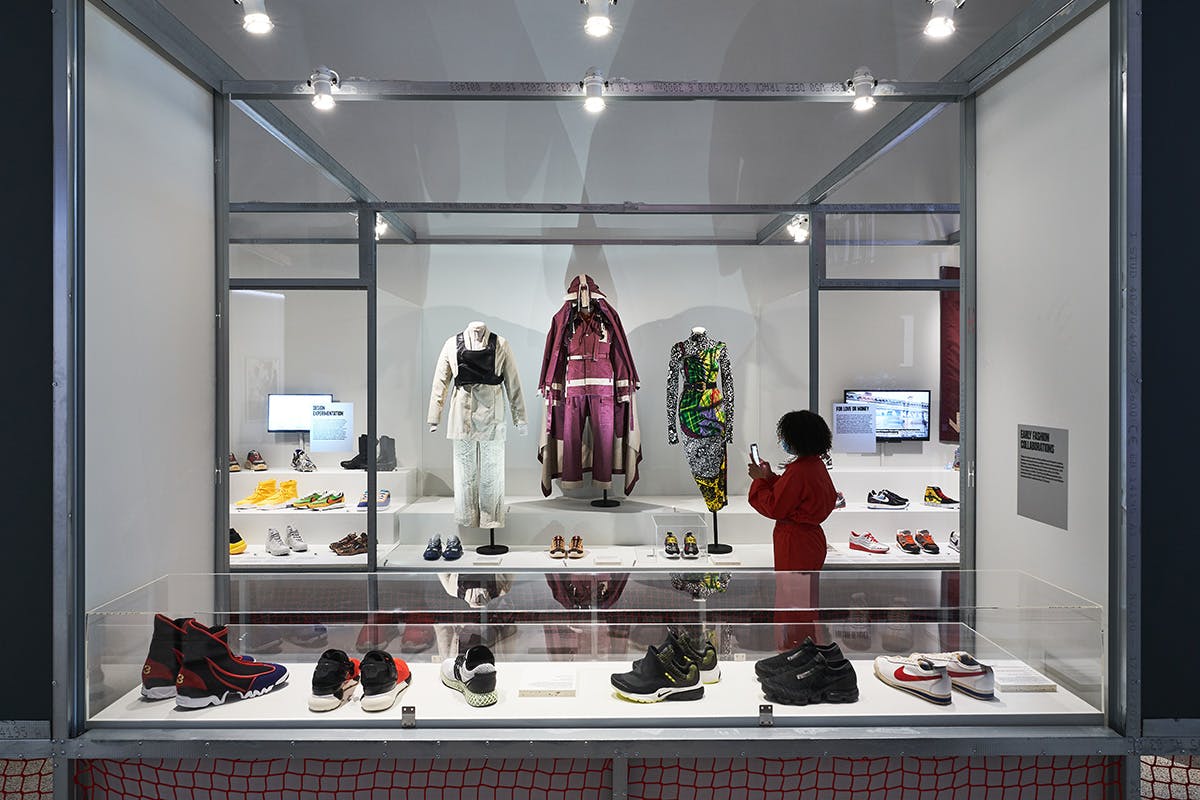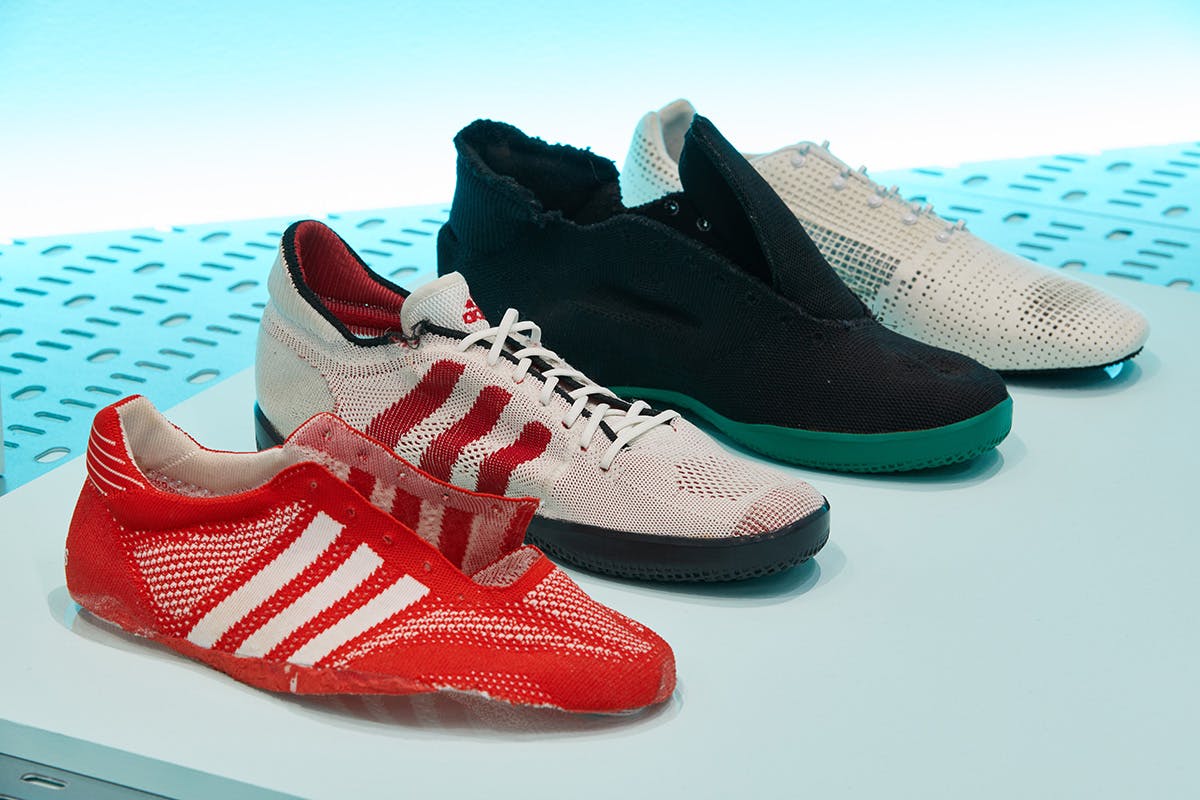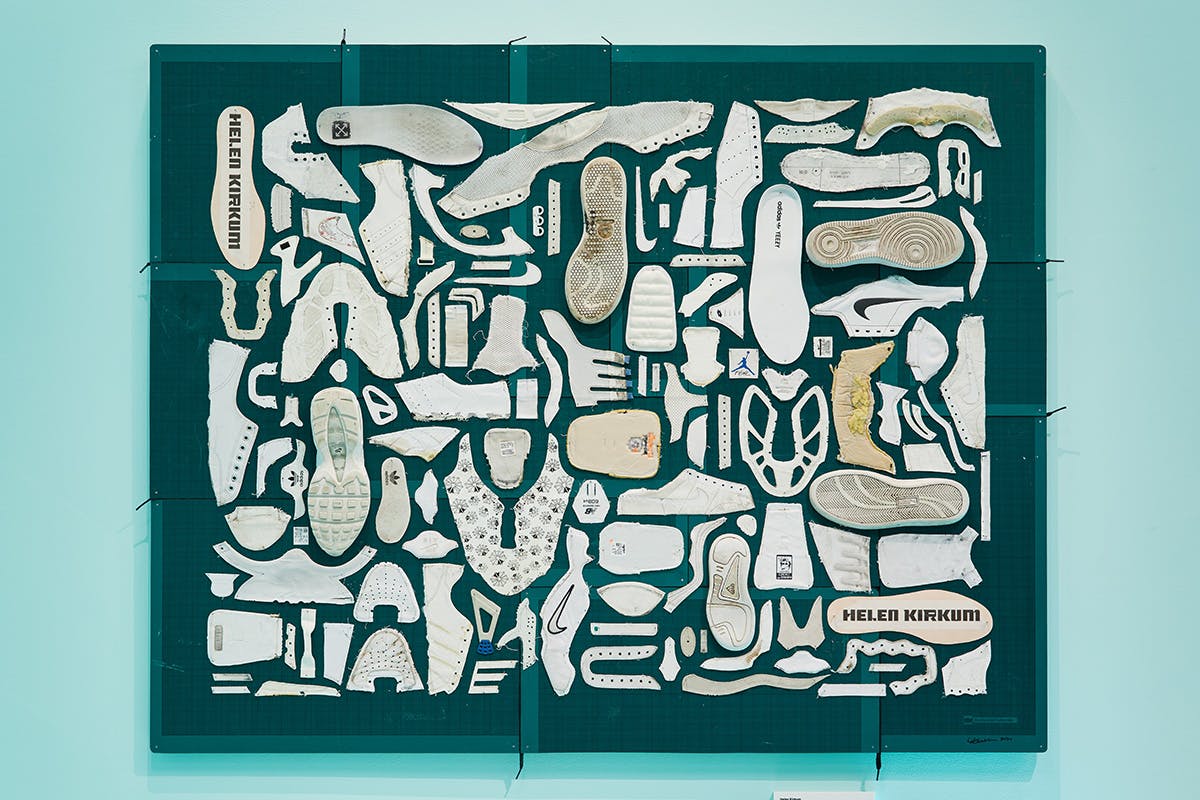 On May 18th, that new sneaker smell permeated the Georgian architecture of Kensington High Street, as London's Design Museum removed the lid and unfurled the tissue paper of their box-fresh Sneakers Unboxed: Studio to Street exhibition.
Over several immersive spaces, the show takes us on a journey through design, innovation, artwork, and rivalry. What better opportunity, then - with a little help from the exhibition's curator Ligaya Salazar - to explore how some of the most famous kicks have impacted popular culture, and vice versa.
Using 10 of the best as a touchpoint, we take you through our modern times, from the birth of rock 'n' roll to Panorama Bar in Berghain. And the chronology? They're listed by when they hit the zeitgeist, not when they were initially released.
The American Dream
Chuck Taylor All Star (1921)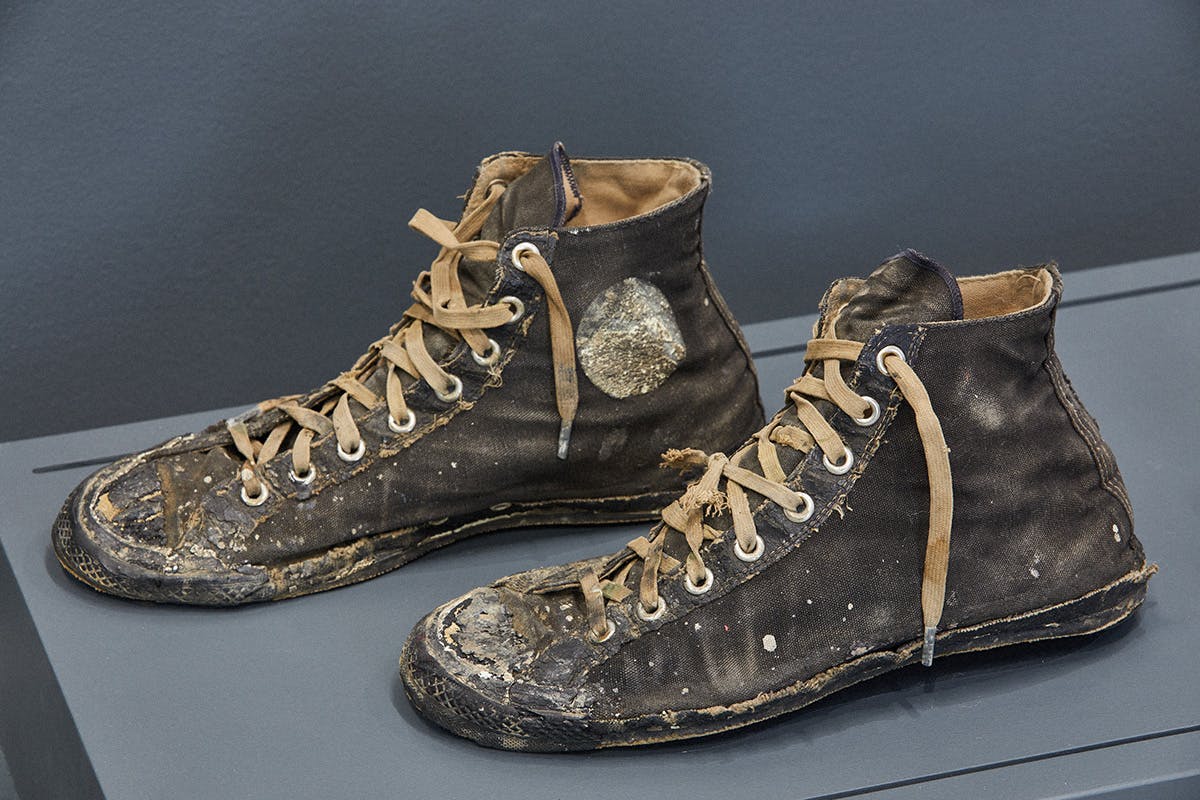 Was Chuck Taylor the first sportsperson to put his name to a trainer? Almost certainly, but this wasn't the sort of endorsement deal that we're familiar with nowadays. "Chuck Taylor wasn't really playing anymore – he was almost like a traveling salesman for Converse," says Salazar. "He went around the country holding these player clinics, where he trained young people and talked to coaches about the benefits of Converse." It's not exactly the celebrity hook-up that has become commonplace, but very much the start of sneakers and big names coming together, and one of the most ubiquitous shoes in popular culture, worn by James Dean to The Strokes.
The Birth of Celebrity
adidas Stan Smith (1965/1973)
The choice of Thin White Duke-era David Bowie and an early' 00s staple made famous by Celine's Phoebe Philo, this is one of the first sneakers to be endorsed by a high-profile sports personality. First, it was French tennis player Robert Haillet, and when he retired it was renamed the Stan Smith – who won Wimbledon in 1972 - after his fame skyrocketed in the late 60s. Smith won Wimbledon in 1972. It holds a significant place in our cultural story as the shoe soon became better known than the man, signaling how huge sneaker culture was becoming.
From the Courts to the Streets
PUMA Clyde (1971)
"PUMA was the first ones to pay someone to wear them – Clyde got a proper deal," says Salazar. A slight tweak on the PUMA Suede, New York Knicks basketballer Walt "Clyde" Frazier asked Puma to design a wider fit - so the company renamed them in his honor. "PUMA became much bigger in the States [than adidas] much quicker," adds Salazar. The endorsement of a basketball hero accelerated their ascent into the street and, subsequently, popular culture. It was Grandmaster Melle Mel who noted that scuffing your Clydes was a good indication you hadn't perfected your breakdancing moves.
The Cult of the Individual
Nike Air Force 1 (1982)
It could be argued that the Air Force One started sneaker culture as we know it today. "There are two shoes which get their own little area in the cultural part of the show – the Reebok Classics (more of which later) and the AF1. When you look at them as shoes, they are white blank canvases," explains Salazar. This allows the wearer to feel part of a tribe while simultaneously allowing them to stamp their own identity on them with colorways and customization.
"For creative young people who probably don't have very much money, sneakers are a great way of expressing identity. Sportspeople create the desire, but then it's young people who create the obsession which has now become this huge industry," she adds.
Hip-Hop's Mainstream Takeover
adidas Superstar (1969)
"I'm loving those shell toes" sung Estelle to Kanye; "Me and my adidas do the illest things; We like to stomp out pimps with diamond rings" rapped their most famous wearers, Run DMC. This is one of the first times a sneaker could be said to have defined the fashion of a genre of music – street fashion changing the narrative of what was originally a basketball shoe, just as hip-hop broke through to the mainstream. "It's a combination of [Run DMC] calling it out and adidas, slowly, realizing. adidas is totally oblivious for ages, and it took one marketing manager to take someone from adidas Germany to a RUN DMC concert," says Salazar.
(Available at 4 Merchants)
(Available at 4 Merchants)
The '80s Blockbuster
Nike Air Jordan (1984)
Nike, then an unassuming running brand, was convinced to throw its lot in with a then relatively unknown College League basketball player called Michael Jordan. "At this time Nike had no foothold in basketball whatsoever. One of their scouts convinces the Nike guys to put all of their money into Jordan". Legendary trainer designer Tinker Hatfield came on board for the Jordan 3 onwards, but Nike was slow to pick up on what they had stumbled upon.
"Limited editions don't start happening until the late 90s – sports companies are still not really aware of what's going on with their shoes yet," says Salazar. The Jordan symbolizes a huge turning point for sneakers in popular culture.
Where the Sneaker Became Art
Reebok Pump (1989)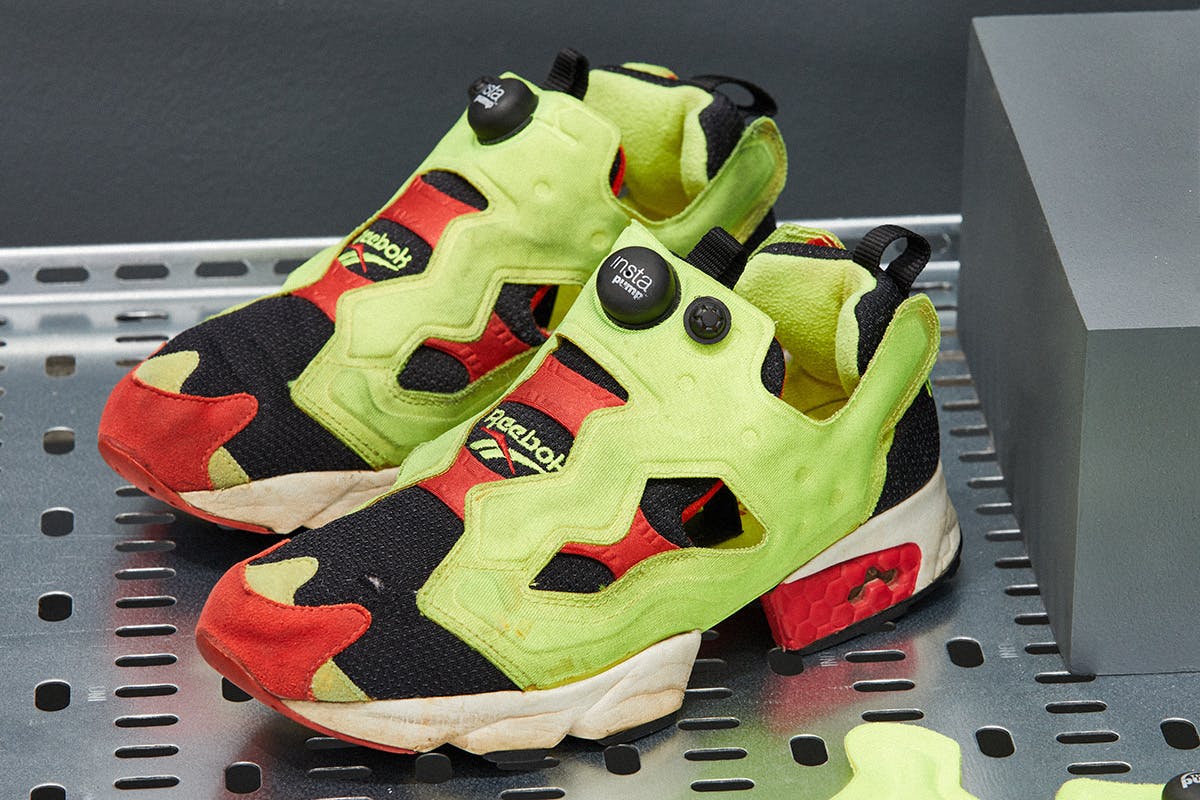 A curiosity at the time, and an interactive shoe no less, Reebok challenged its competitors with a combination of innovation, gimmick, talking point, premium pricing, and object of desire, which has had a trickle-down effect on sneaker design ever since. It survives in some form as the InstaPump Fury. Steven Smith told Highsnobiety in 2019: "Someone asked me if I want to fuck shit up, and I said, 'Well, you've got the right person for that.' What I worked on has kind of embodied that. Not intentionally. Things like the [InstaPump] Fury, it ended up being a technological tour de force."
The Football Terrace, Britpop, and the New Lad
Reebok Classics (1983)
"Let's put on our Classics and we'll have a little dance, shall we?" Mike Skinner of The Streets encouraged us to don this sneaker stalwart in 2003. A fixture of the football terraces and housing estates of the UK, the Classic has moved in and out of favor with the fashionistas (and currently very much in, if you were wondering). "[The Classic] has a cultural status, particularly in the UK, but it cuts across many types of people. Sneakers come from a working-class, lower socioeconomic culture, like many subcultures, and they make things no one else thought could be cool, cool," says Salazar.

(Available at 2 Merchants)
(Available at 2 Merchants)
Old Skool for the New Millennium.
Vans Old Skool (1977)
Vans have always been popular for their durability and customization, whether that be the Era, the Slip-On, or our endlessly adaptable friend, the Old Skool. It was dreamt up by the brand's founder Paul Van Doren, who created the "Jazz Stripe" on the side while idly doodling. As opposed to the Air Jordan, whose initial releases were appropriated by the skater community, the Old Skool was very much designed for skaters. It bled into the mainstream in the early '00s when they were relaunched as part of a vintage collection and adopted as the casual shoe of the Hollywood elite.
Meanwhile, in Berlin
New Balance 574 (1988)
Normcore; anti-fashion; the dad shoe. We arrive at the present day with a trainer invented over 30 years ago, conceived by famed sneaker designer Steven Smith as a "value" version of New Balance's 500 series. A sleeper hit, it garnered attention as Steve Jobs' shoe of choice, then was then appropriated by the hipster revolution as one of the first retro brands to come back into vogue. But it is on the streets of minimalist understated Berlin where the simple, unassuming, monochrome aesthetic has really come into its own. "They're the opposite of hype trainers – it suits that anti-establishment attitude that goes with the [techno] culture there," says Salazar. "I'm half-German, and I was in Berlin to see my family last year. I was already working on the show, and I started looking at people's trainers and realized 'Oh God - everyone here wears New Balance!'"