There is no denying that winter's charm inevitably wears off after the holiday season.
Fresh snow turns into slush, temperatures drop to all-time lows, and is it just us, or are there fewer hours of light in the day than last year?
As we long for warmer weather, we decided to lean into something that's pulling us through this final stretch of this season – our future springtime fits.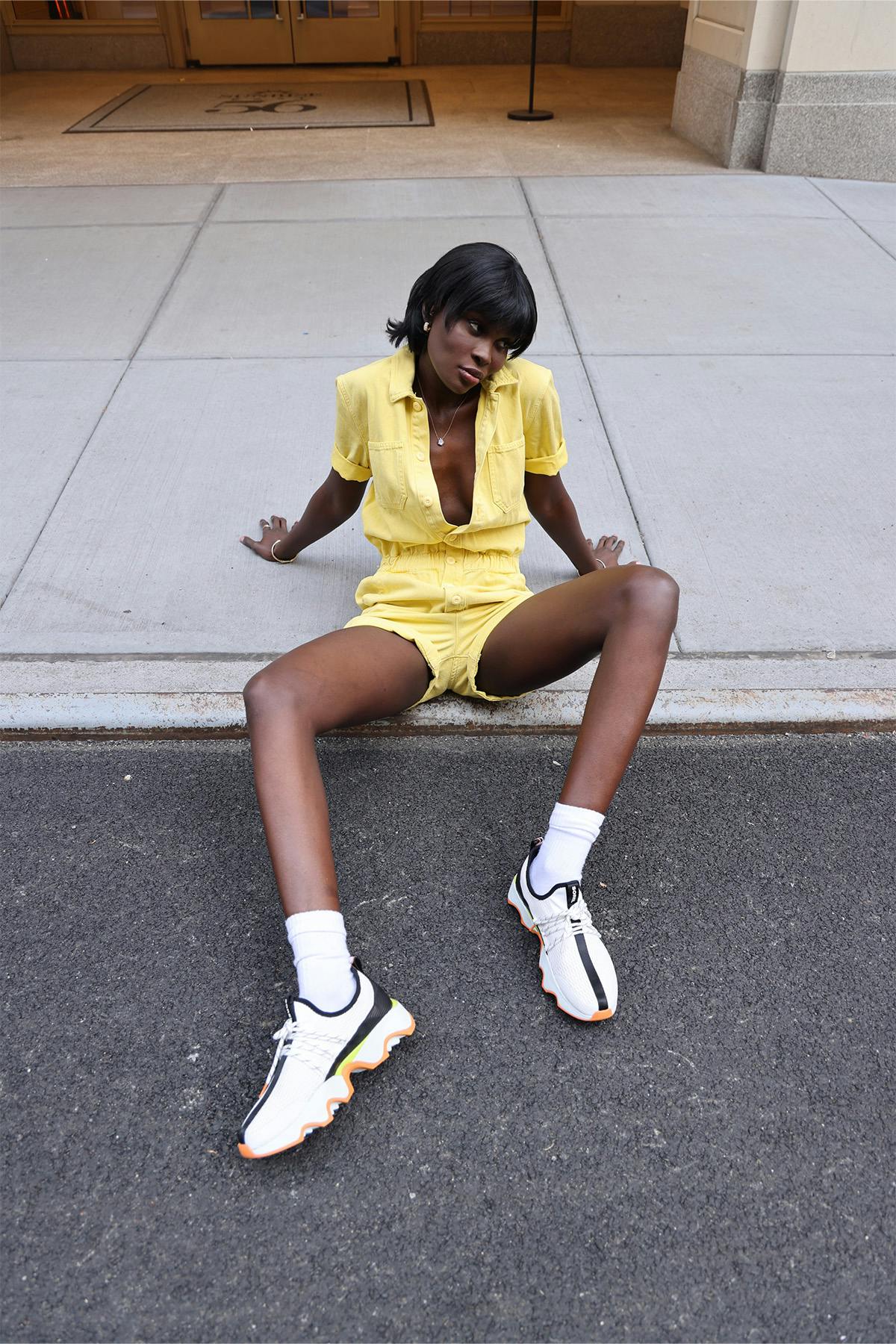 To help us get in the mood, we teamed up with SOREL to highlight its latest Kinetic™ collection with NYC's Amy Julliette Lefévre. For the shoot, Lefévre decides to draw upon her own sophisticated style and SOREL's stand-out color palette by pulling looks to match. Playing it cool in springtime essentials like baggy jeans, oversized sweaters, and a playsuit in shades of neon, Lefévre channels the essence of the season's playful spirit. Meanwhile, SOREL's Kinetic™ sneakers take in all of the attention that it demands.
Bold, defiant, and limitless, the Kinetic™ sneakers are built to effortlessly level up your look, but that doesn't mean this stylish shoe is made just for show. Equally adaptable for a quick walk to the corner store, a jog around the park and everything in between, this shoe is made to keep up with its wearer.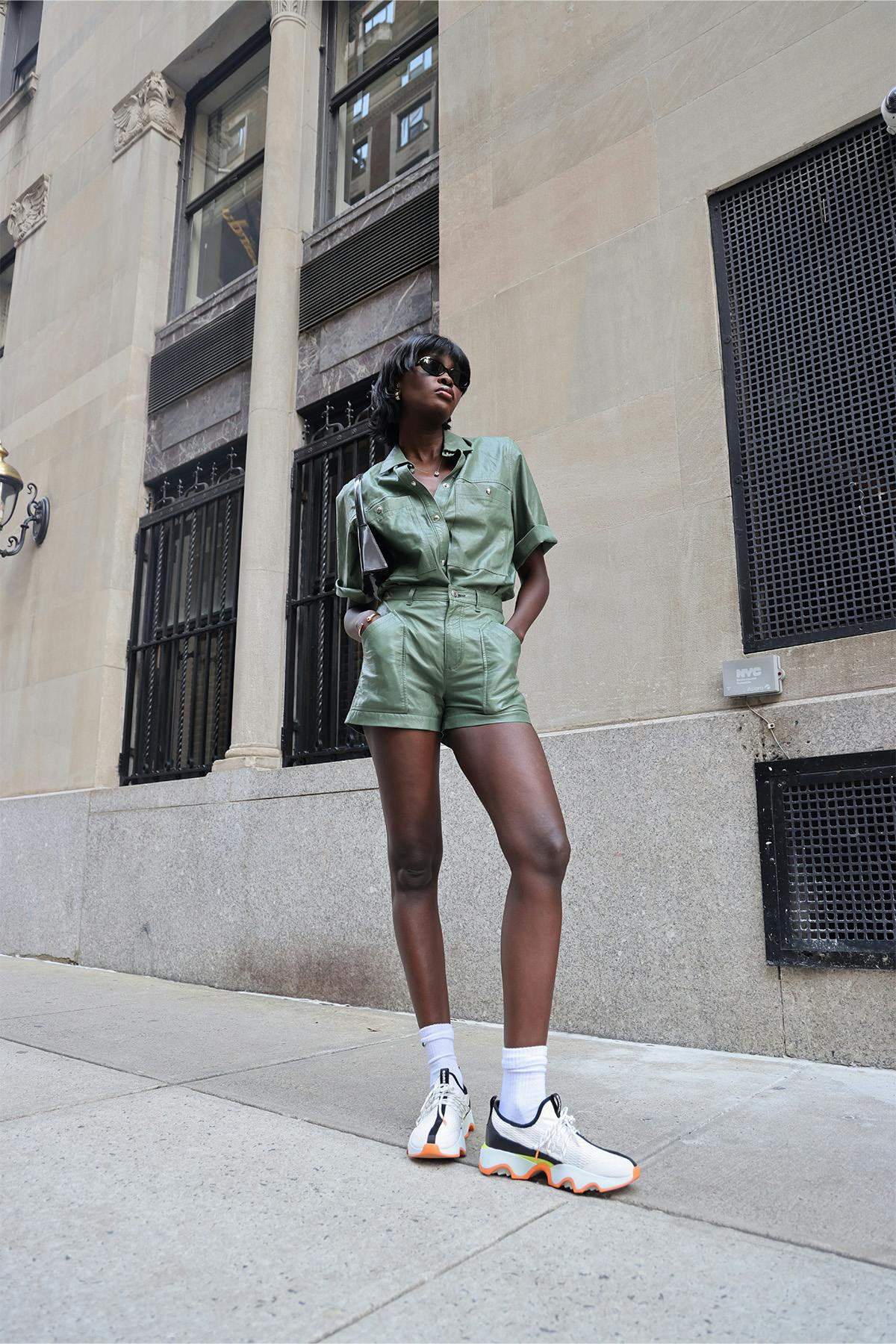 The Kinetic™ sneakers are all about making moves. The sneaker features a breathable mesh upper, lightweight midsole, and molded rubber outsole. The result is an easy-to-wear, comfortable shoe for living on the go. Of course, the sneaker's eye-catching design can't go unnoted.
Keeping a fresh look, the sneaker utilizes transformative materials like leather and matches it with pops of bold neon colors to give the shoe a distinct feel. Finished off with a wave-patterned sole, The Kinetic™ sneakers prove to be anything but ordinary.
The sort of unfiltered expression that emanates from SOREL's Kinetic™ sneakers gives the shoe a personality entirely of its own. Whether its bold silhouettes inspire your next elevated look or support you on your commute to work, the Kinetic™ sneakers can take you to new limits and boasts the sneakers of the season.
So while you're daydreaming about cut-offs, bucket hats, and shades, be sure also to plan how to incorporate a pair of SORELs in your upcoming spring fits.
Check out more of SOREL's latest spring/summer collection at sorel.com.