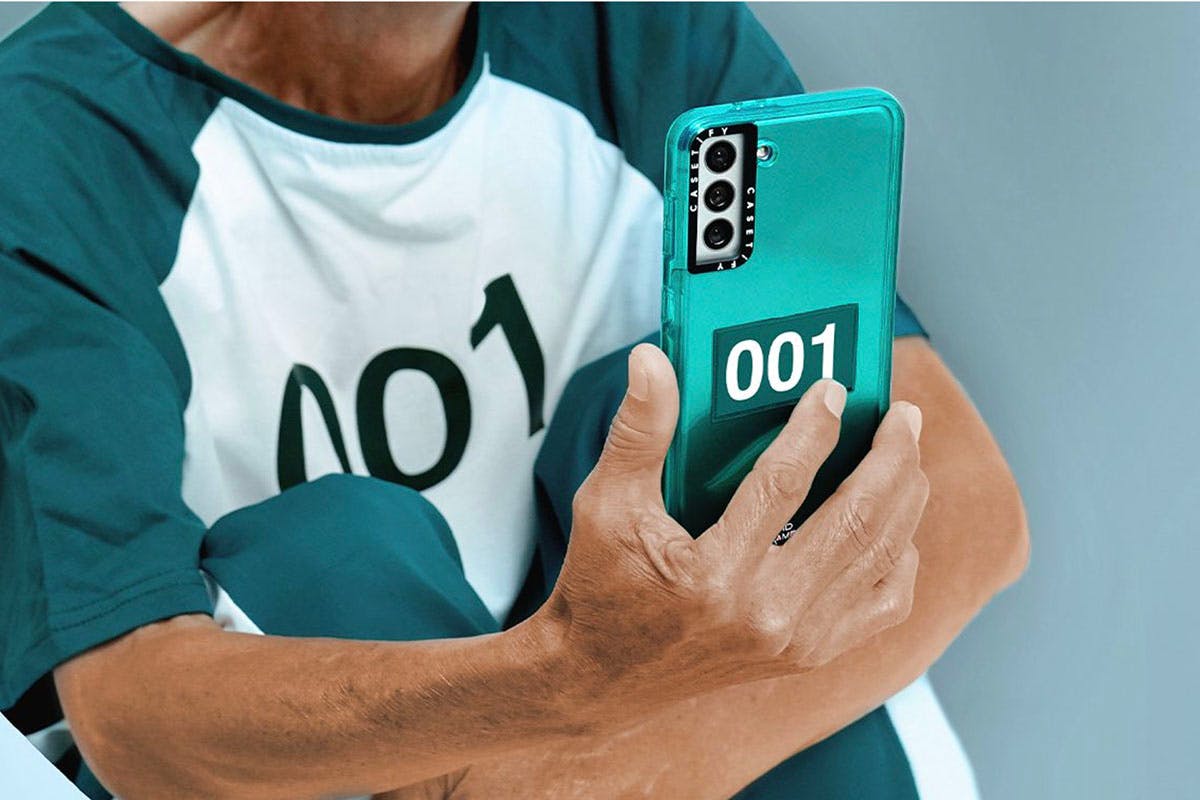 Next up for Squid Game: a Casetify collaboration.
In the nearly three months since Netflix's most-watched show premiered, the title has barely budged from the headlines.
In early November, creator Hwang Dong-hyuk confirmed that Squid Game will return for a second season, a decision fueled by pressure from the show's enthusiastic fan base — kind of ironic, considering its anti-capitalist message.
And over the past few days, a recreation of Squid Game created by YouTuber MrBeast (MSCHF's most recent collaborator) racked up over 42 million views. Clearly, our appetite for the dystopian show is still healthy.
Casetify x Squid Game might seem like an odd pairing (accessorizing your phone with reminders of such a gruesome series isn't outright appealing), but considering the show's grip on IRL trends — i.e. everyone's Squid Game Halloween costume — the team-up is sure to do numbers.
"Coming soon" to Casetify's website, smartphone cases, AirPods cases, and Apple Watch bands are decked out with visual cues from the show including the deadly "Red Light, Green Light" doll and the business card that The Salesman hands to Gi-Hun. Casetify will even customize your case with the number of your favorite Squid Game player from 001 to 456.
"There's no denying that Squid Game grabbed the world's attention with its complex characters, riveting story-telling -- it's what inspired us as a global brand to create a collection with elements from the series that resonate with audiences all over the world," Casetify CEO Wes Ng said in a press release.
The impetus makes sense, but I'm not quite sure how to feel about the show's slow yet steady infiltration into our daily lexicon. Squid Game is one instance in which I'd like the boundaries between reality and fantasy to remain firmly in place.