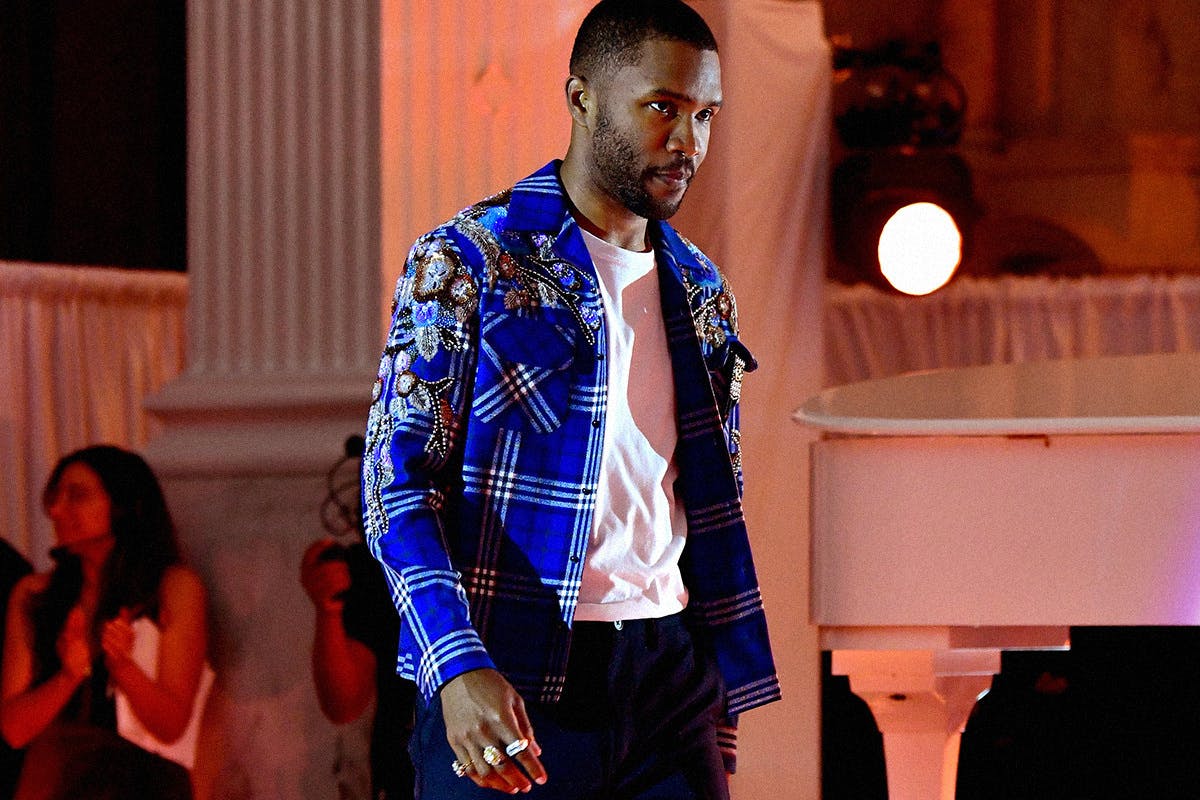 The winter to spring shift is a time for rebirth, especially this year. When it comes to the wardrobe, it's all about having the right tools in place to adapt to changing weather and conditions. Our Spring Style Toolkit is here to help.
The optimism around this year's transition to warmer weather isn't just about the weather, for once. I don't need to tell you what I'm hoping for, but your fingers are probably as cross-sore as mine right now. Spring wardrobes always revolve around regeneration and 2021 is as good a time as any (or ever) to shed your homebound skin and emerge into the light with a bright new look in tow. Enter - the statement shirt.
Each season, fashion houses and streetwear brands alike usually include at least one statement shirt in their menswear collections. Something that'll hold the attention of the press and the people. Think Prada Frankenstein's monster camp collars or a guaranteed-every-season standout shirt from Our Legacy.
You don't have to switch things up as fast as fashion labels, though. We've picked out 10 of our favorite statement shirts that are worthy of your investment and ready to wear for spring, summer, and well beyond. From BODE to Casablanca, these are the pieces that you'll be truly seen in — once your government permits it.
Shop 10 of our favorite statement shirts below.
BODE Patchwork Shirt
BODE has become synonymous with patched-together works of art that you can also wear. The silks that make up this shirt were found inside packages of cigarettes and other tobacco products — stunning.
Ernest W. Baker Bowling Shirt
A relatively new label, Ernest W. Baker takes its name from the co-founding designer's grandfather, channeling his classic menswear style to boot. Don Draper on vacation vibes.
Dries Van Noten Carltone Print Shirt
I can almost taste that hotel bar.
Lazoschmidl Axel Shirt
Fuck. An acid trip of a shirt that I can't take my eyes off, whether that's for the right reasons or not. If you like things loud, you'll like this.
Stüssy Hand Drawn Shirt
You can always rely on Stüssy to come through with the standout summer goods that don't make too much of a dent in the wallet. That free-hand drawn print is wild.
Jacquemus La Chemise Jean Shirt
Simon Porte Jacquemus is another one who has a golden touch when it comes to summer goods. Last year's fruit bowl graphics continue, with a spanner in the works this time.
Our Legacy Tie Dye Shirt
Our Legacy's shirting is always so damn good, and it's really difficult to pick just one each season. This dip dye one, though, is an absolute dream for upcoming scorched evenings.
Wacko Maria Hawaiian Shirt
Leopard print is a highly-valued commodity among the statement shirt stans, who will no doubt approve of this Wacko Maria option.
Casablanca Poplin Shirt
Casablanca continues to carry the Versace-for-the-next-generation flame, outputting a heady mix of Miami-destined shirts, shorts, and everything in between. Opulent in every way.
System Pattern Shirt
Sometimes the pared-back statements say it loudest. And by pared-back, we mean showing some flesh.
Our designated Selects section features products that we love and want to share with you. Highsnobiety has affiliate marketing partnerships, which means we may receive a commission from your purchase.