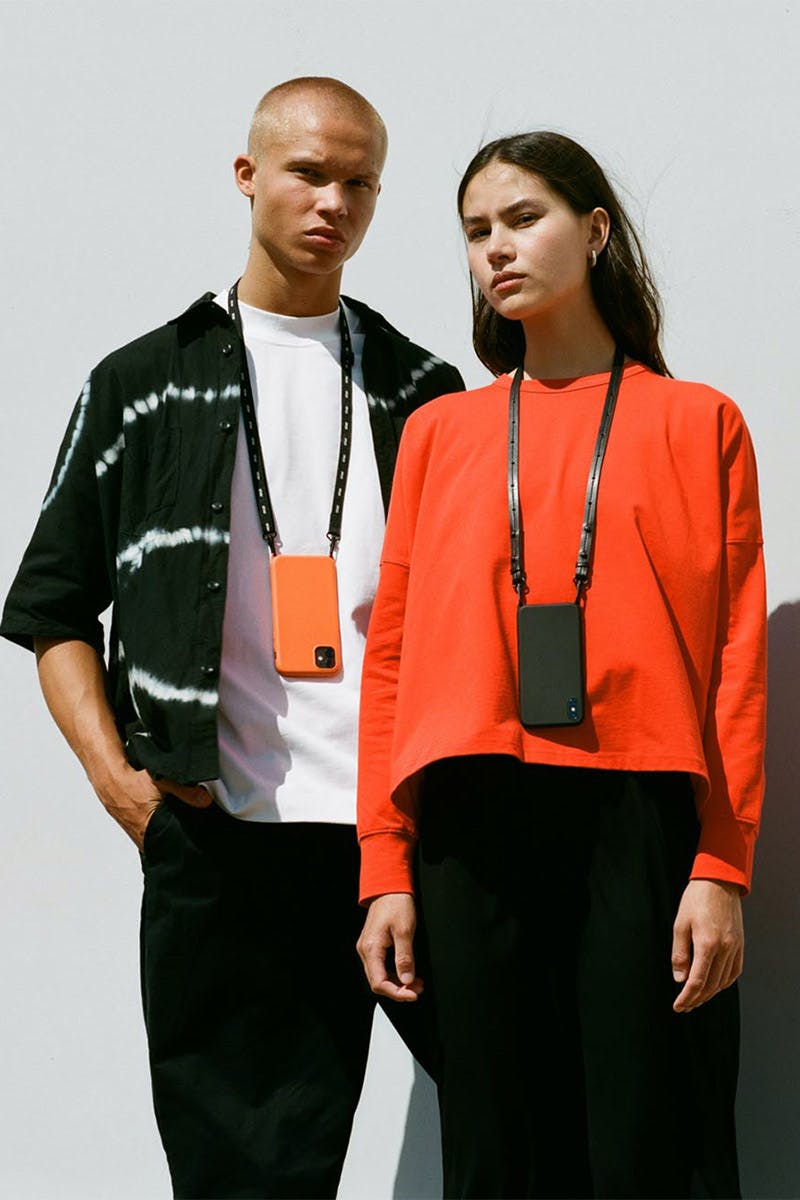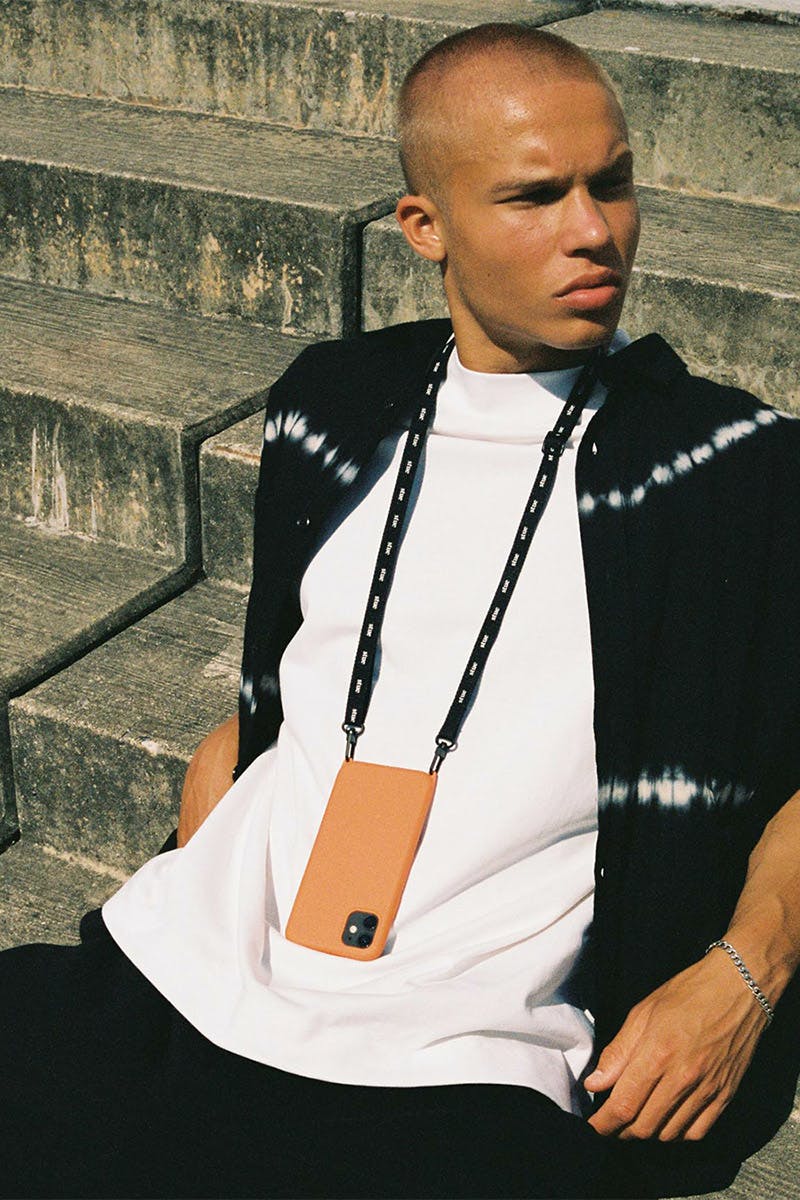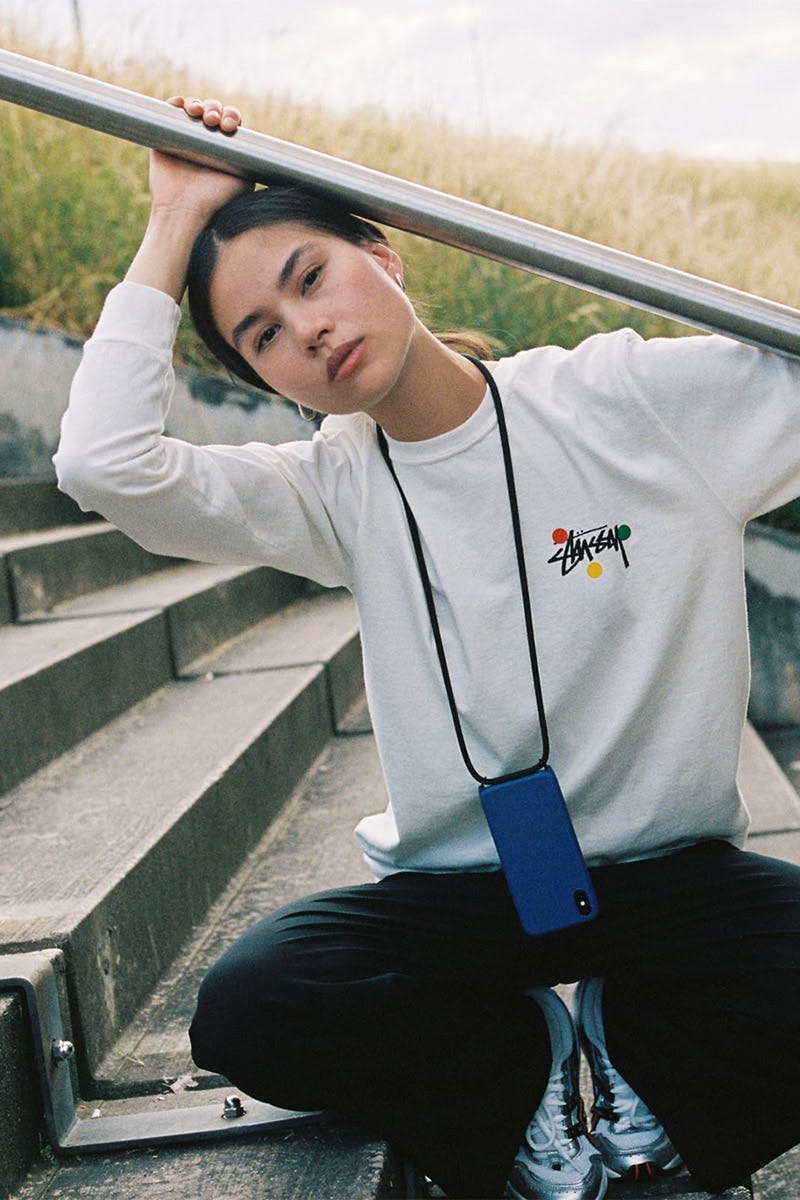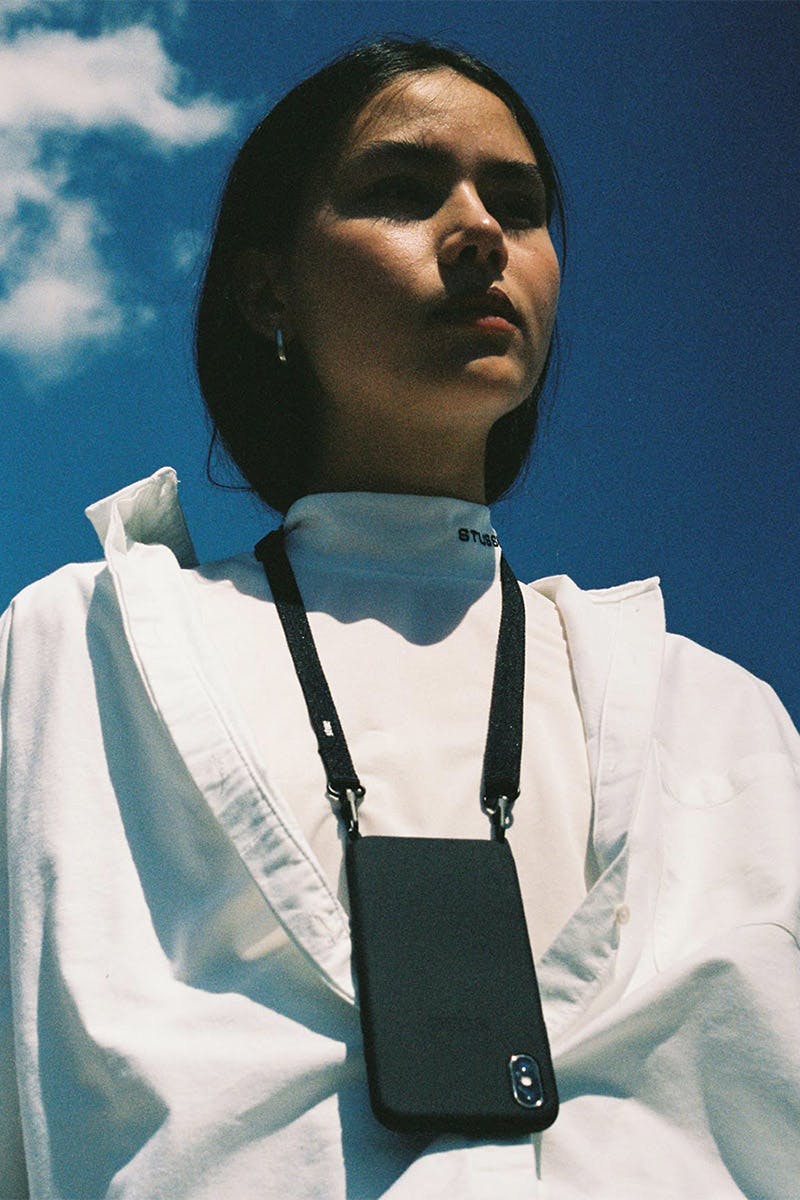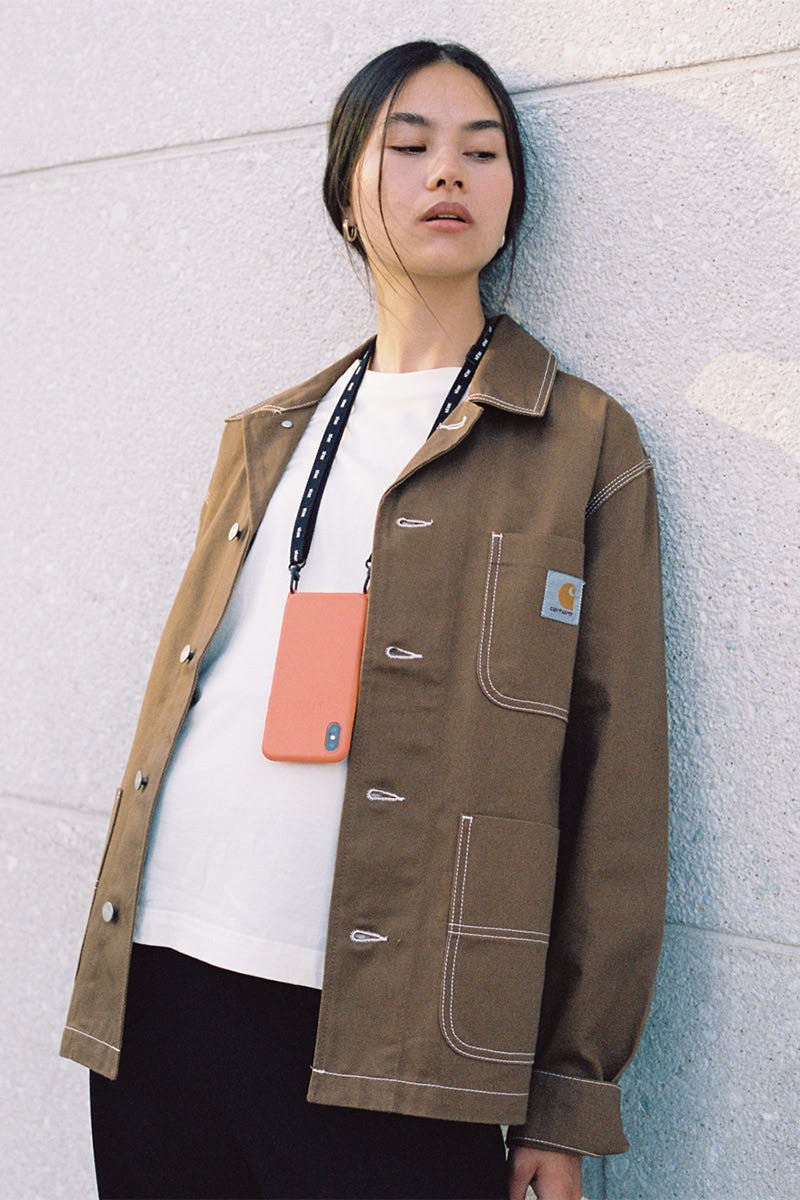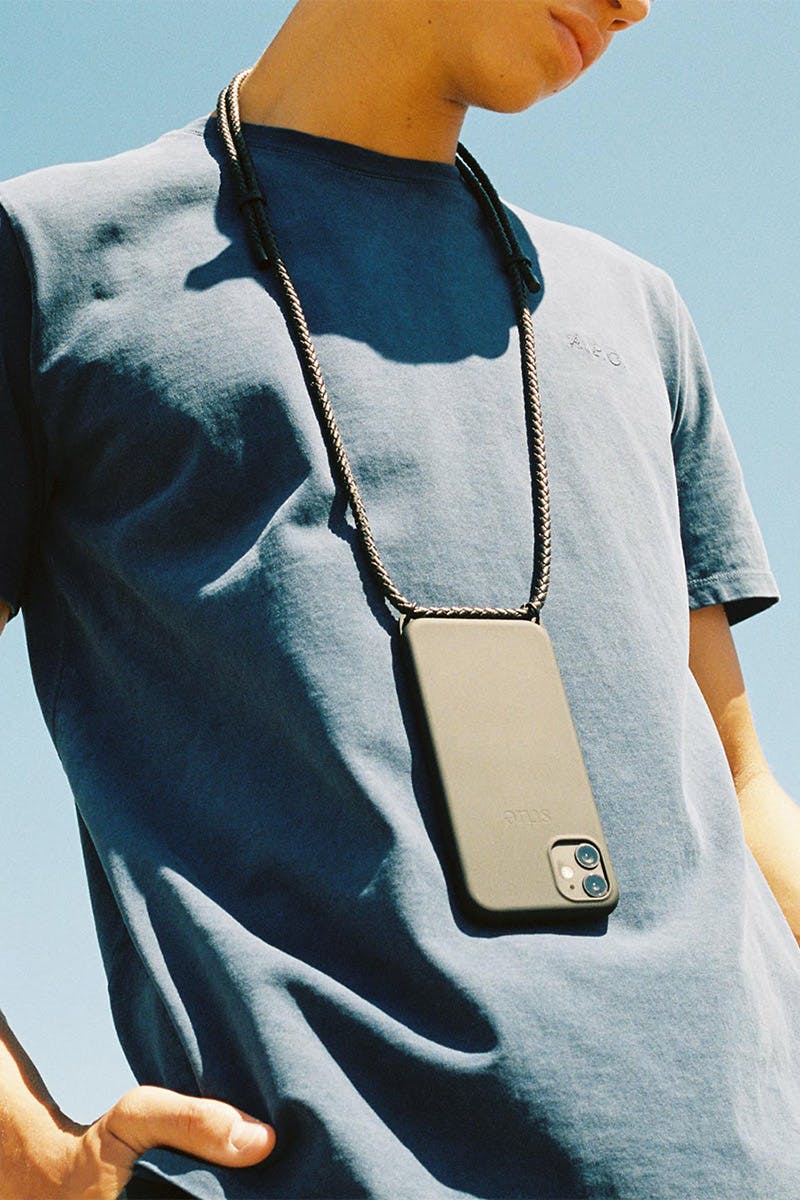 When was the last time you left the house without your phone? Probably a long time ago. There's no denying that our phones are a central part of our lives now. From finding your way around your city to copping sneakers, life has been streamlined immeasurably by smartphones. That said, keeping your phone nearby all day doesn't come without difficulty. As our phones get larger, carrying them becomes a challenge. That's where Stue comes in.
Instead of wedging your phone into your pocket and waiting for it to change the shape of your favorite trousers, effectively ruining your fit, why not wear it? We get it, wearing a phone is basically reserved for tourists and camping dads, or it used to be, anyway. Stue looks to a streamlined design with a focus on high-quality materials to demarcate itself as the new age of wearable phone cases.
Thin TPU cases offer lightweight yet effective protection in neutral and bold colors depending on your style. The real stars, though, are the neck-straps. From sleek genuine leather iterations to utilitarian cords and logo straps, these attachments position Stue phone cases as genuine accessories rather than a functional add-on.
Shop our favorite Stue phone cases below.
Leather Strap Phone Cases
Rope Strap Phone Cases
Logo Strap Phone Cases
Want to keep browsing? Head to the Highsnobiety Shop for more products that we love. Highsnobiety has affiliate marketing partnerships, which means we may receive a commission from your purchase.