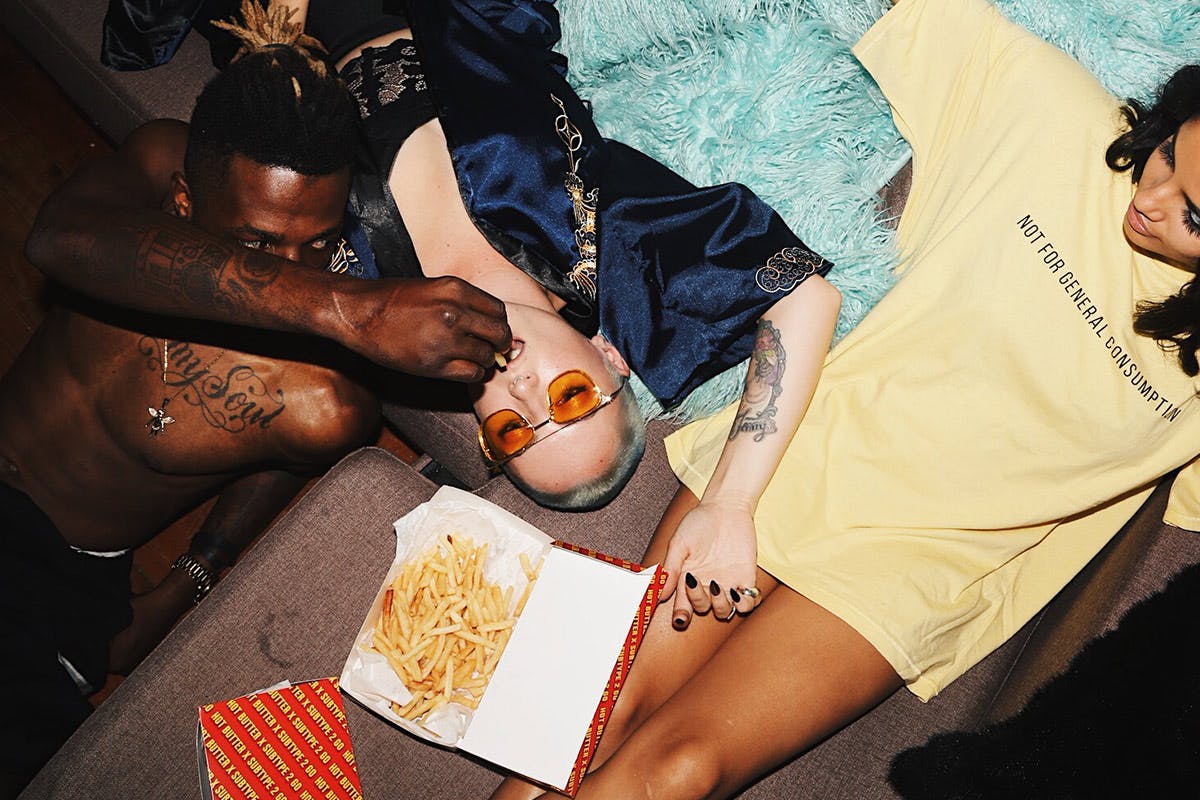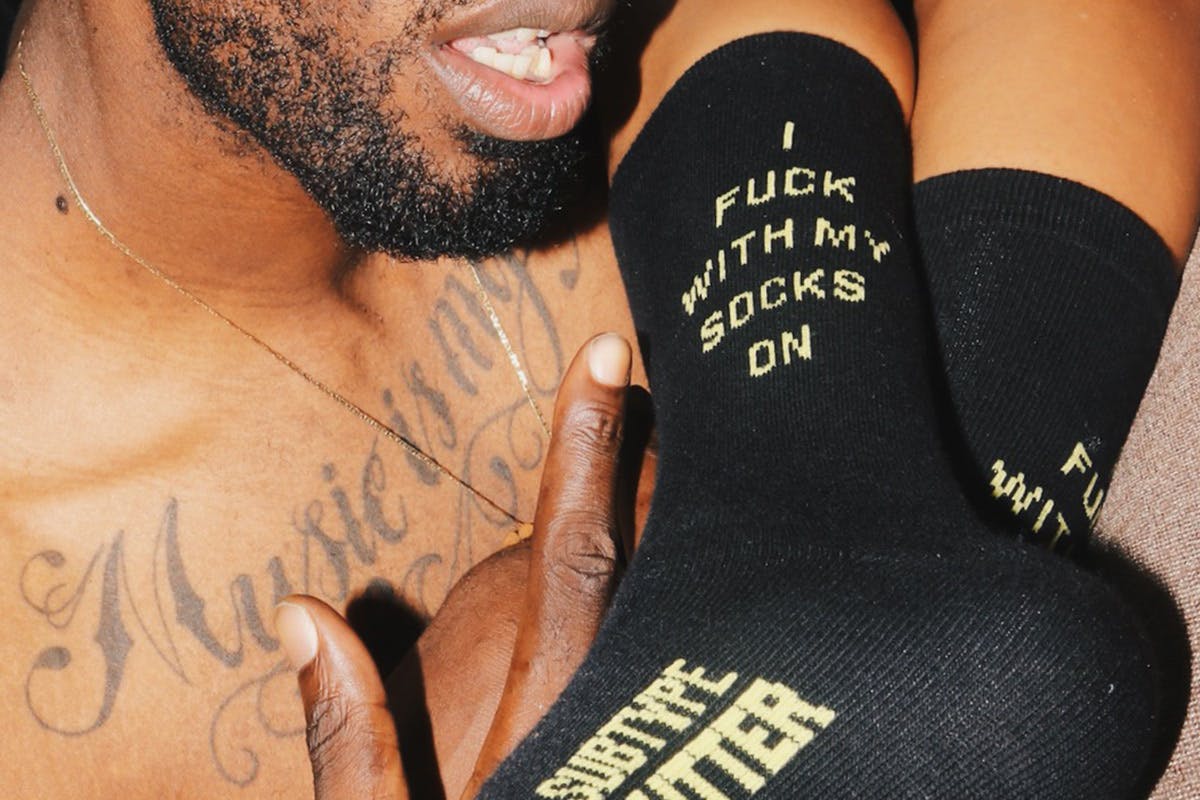 Two of Sydney's favorite sneaker destinations, Subtype and Butter, have joined forces on a unique collaborative project.
Sneaker boutique Subtype and hybrid sneaker store and eatery Butter have come together on limited-edition socks and a t-shirt. The yellow t-shirt features the phrase "NOT FOR GENERAL CONSUMPTION," which repeats on a pair of yellow socks. The second pair of socks are black and carry the words, "I FUCK WITH MY SOCKS ON," because such a preference should be fostered with overt pride.
Alongside the garms, they've created a special fried chicken menu available at Butter's restaurant. For the month, when "NOT FOR GENERAL CONSUMPTION" is mentioned upon ordering, any fried chicken meals with slaw will receive a seaweed edamame upgrade and fries will be topped with Nutella and crushed hazelnut.
To celebrate, the crews are throwing a warehouse party where guests can enjoy the designer chicken menu and complimentary Belvedere and Hennessy slushies. The emerging hip-hop events team, SETTINGS˚, will provide music, and make sure things are lit and turnt.
The Subtype x Butter collaboration will be available at Subtype in store and online, as well as the Butter website. Although the party guest list is closed, they'll also be raffling additional door spots to those who cop the collab before it sells out.