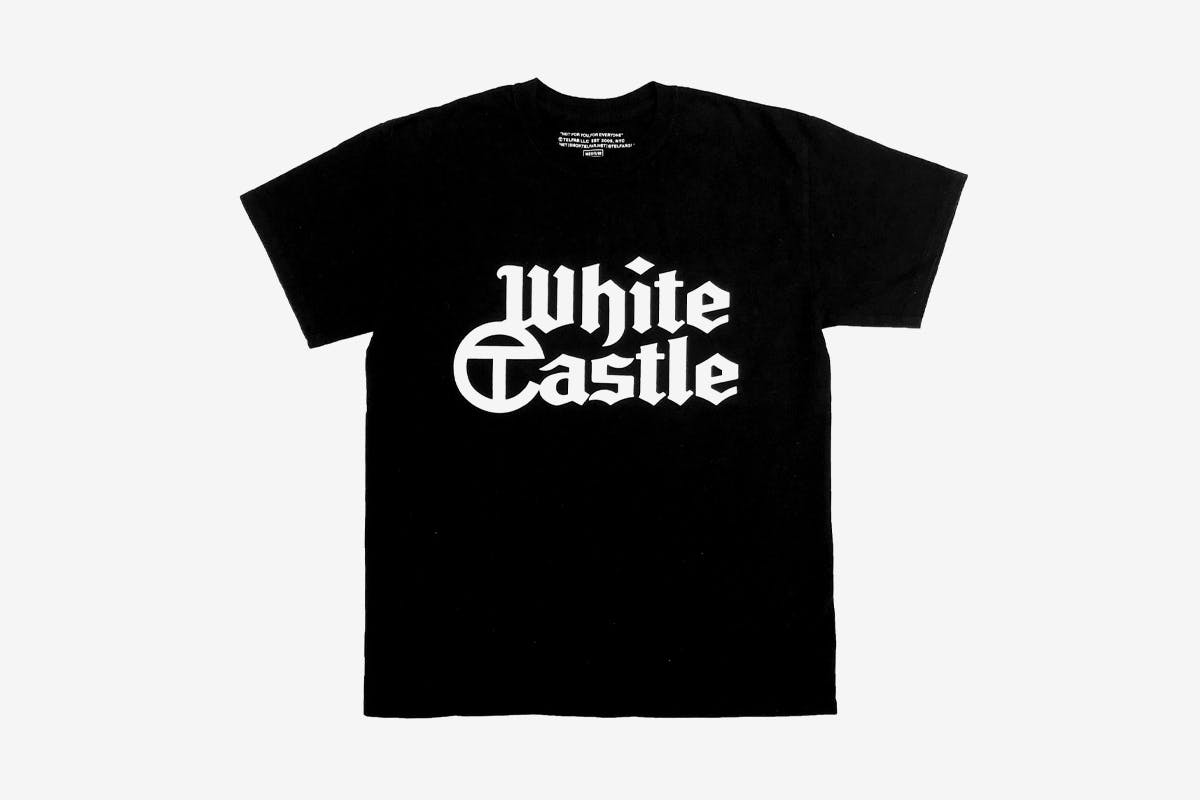 It's always strange to see Telfar described as an upcoming or breakthrough brand given it's been on the scene for the best part of 15 years. When looking back at the label's wild and wonderful story so far, there are a number of starring characters that stick out, not least hamburger chain White Castle, which has become a perennial source of inspiration for designer and owner Clemens Telfar.
As the weather begins to warm up, the unlikely duo joined forces for a small capsule featuring a graphic T-shirt and hat. It's a fairly simple collab without any bells and whistles. On each piece, the restaurant's vintage-style font has manipulated to feature Telfar's unmistakable logo in the letter "C," set against a plain black backdrop.
The T-shirt will set you back $55, while the hat costs $50. See how COMME des GARÇONS mastermind Adrian Joffe is wearing it below.
Telfar's relationship with White Castle stretches back to 2014 when they threw a fashion week party in its Times Square location. Since then, they have had numerous charitable tie-ups, including a project that saw the NYC upstart design uniforms for staff to wear in the eaterie's some 400 nationwide locations. Of course, it's not the only brand to have tapped into the business — Supreme has also been collaborating with it for years. Buy the latest release via the button below.