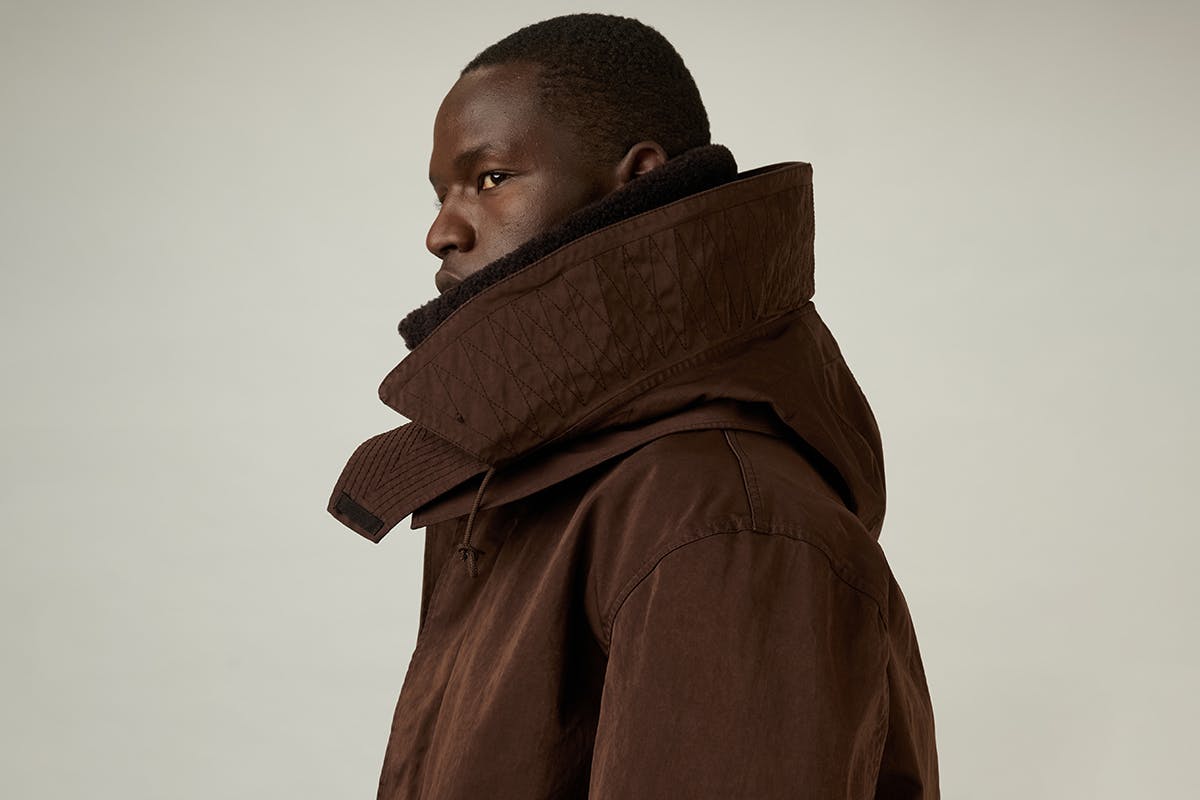 Perfecting your look, from beginning to end, is different for us all. Some begin with their favorite pair of denim – an everyday pair, worn-in, creased and faded to perfection. Or perhaps you lead from the feet up. What best compliments a pair of Nike Air Max 90 "Bacon" or adidas Sambas?
These are the thoughts dictating personal dress, and for those seeking a tight focus on function and form from their wardrobes, the outerwear leads.
Some of the industry's most innovative, boundary-pushing designs emanate from the outerwear category – a category that, at times, feels like the craft of scientists, or perhaps even the motorsport division of fashion.
From NEMEN to Stone Island, ACRONYM, and C.P. Company, experimentative outerwear is full of flair and excitement – qualities that Ten c believes begin with timeless design.
Throughout the past decade, Ten c has crafted a concise selection of military-inspired outerwear styles – styles that have been elevated with unique fabrications that evolve with wear to create lasting statements void of overt logos and print.
As the brand steps into an exciting new era for Fall/Winter 2022, Creative Director Alessandro Pungetti discusses the evolving legacy of Ten c, and what the new collection is bringing to the table.
Take us back to the beginning – how did Ten c grow as a concept, and what were the founding principles of the brand?
Ten c began as a menswear outerwear brand, with seven pieces created out of the unique fabric, original Japanese jersey.
It's clothing with military DNA that doesn't look to trends – pieces that are intended to last forever; these timeless and iconic garments are created to age with you, and in time, the OJJ fabric will mold itself to you. The pieces themselves feature no branding or logos, so the product speaks for itself.
The strength is not only in the clean design but also through the unique fabric and the garment dying process. Garments are designed to be long-lasting naturally help to reduce waste.
Outerwear is the core of the brand's offering; was this always the intention?
Yes, it always was and still is.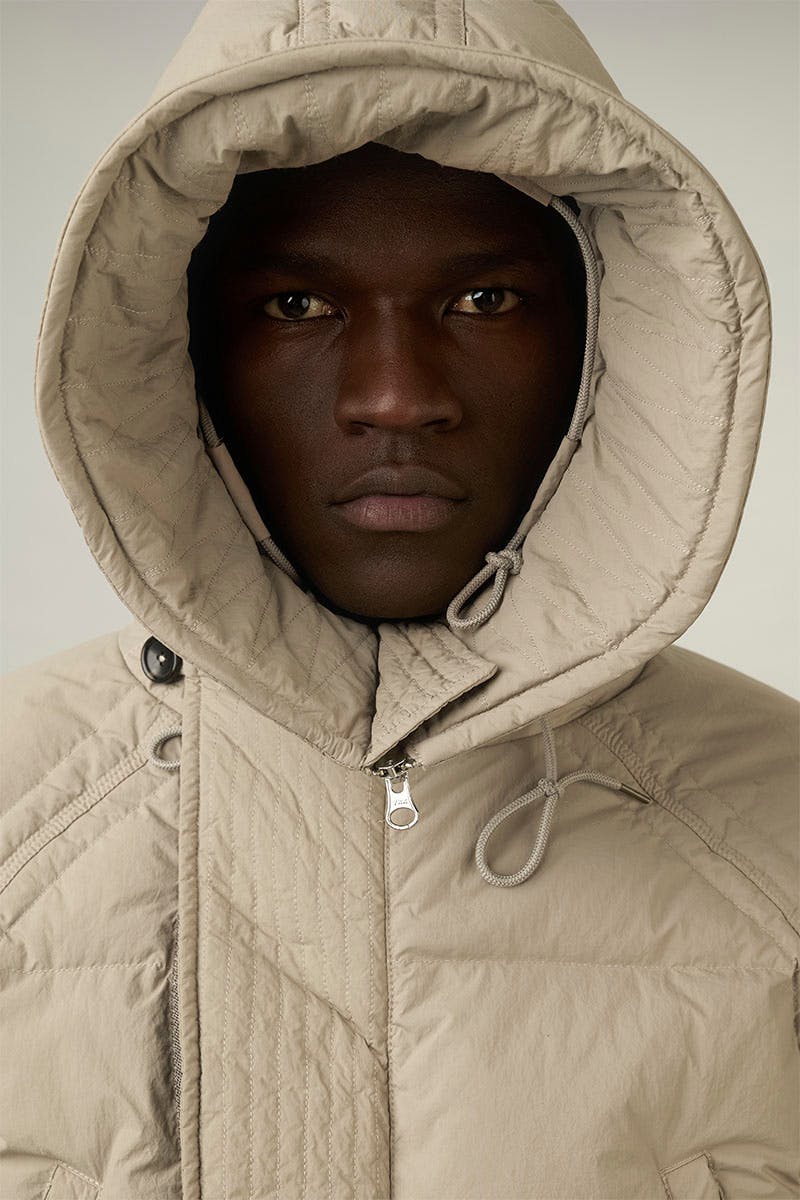 How did experimentation and development of outerwear products become the forever collection? How were these foundation products selected? 
The origin of Ten c is strictly linked to the OJJ fabric, which stands for Original Japanese Jersey. It's a fabric that changes with external temperatures. If it's humid the material becomes very soft, if it's dry it becomes stiff.
If you wear an OJJ garment for long periods of time, it adapts to your body shape, changing with normal wear and tear, adapting to your body – almost like denim. The characteristics of this unique fabric, plus a timeless design/style (loyal to itself throughout the collections) have made it possible to create durable, long-lasting outerwear.
It was the experimentation on this fabric throughout the garment dying process, which gave birth to the first 7 jackets. Over the past 10 years, it has sat at the heart of every collection.
Over the past decade, what has been the focus for expanding these outerwear options? 
Since the beginning of Ten c, the brand philosophy has been so strong it's meant the collection is not just limited to outerwear. Products that are not limited to time and trends is something that has enabled the evolution and growth of the brand over the past decade, extending into other categories, including knitwear and trousers, and even appealing to a female audience.
Ten c's jackets feel unique from its competitors – could you tell us a bit more about the qualities of the fabrics that you use?
Let's say there are two main sides to Ten c – OJJ, the fabric that gave birth to the brand, the jersey-like fabric with unique characteristics, and Nylon Tactel, which we use for the down jackets. These are the two main fabrics used, and between them, there are different dyeing processes (garment dyed vs. piece dyed) and different tech constructions (ultrasound vs. bonded).
OJJ is so unique – it changes shape and touch, and we offer different weights to make it suitable for different seasons. With Nylon Tactel, the garment-dyeing process transforms it completely – it can be transparent, fresh for the warmer season, or resistant and robust for the cold season.
Looking back at how the product offering has changed over the years, what are the most notable differences between earlier collections and AW22? 
The first collection, collection 0, consisted of seven jackets in two colors, blue and military green. Now, a decade later, Ten c as a brand offers a complete look.
There are new shapes with different fits and lengths, but the brand's strong identity remains the same, and the philosophy of 'pieces intended to last forever and timeless design' stands true.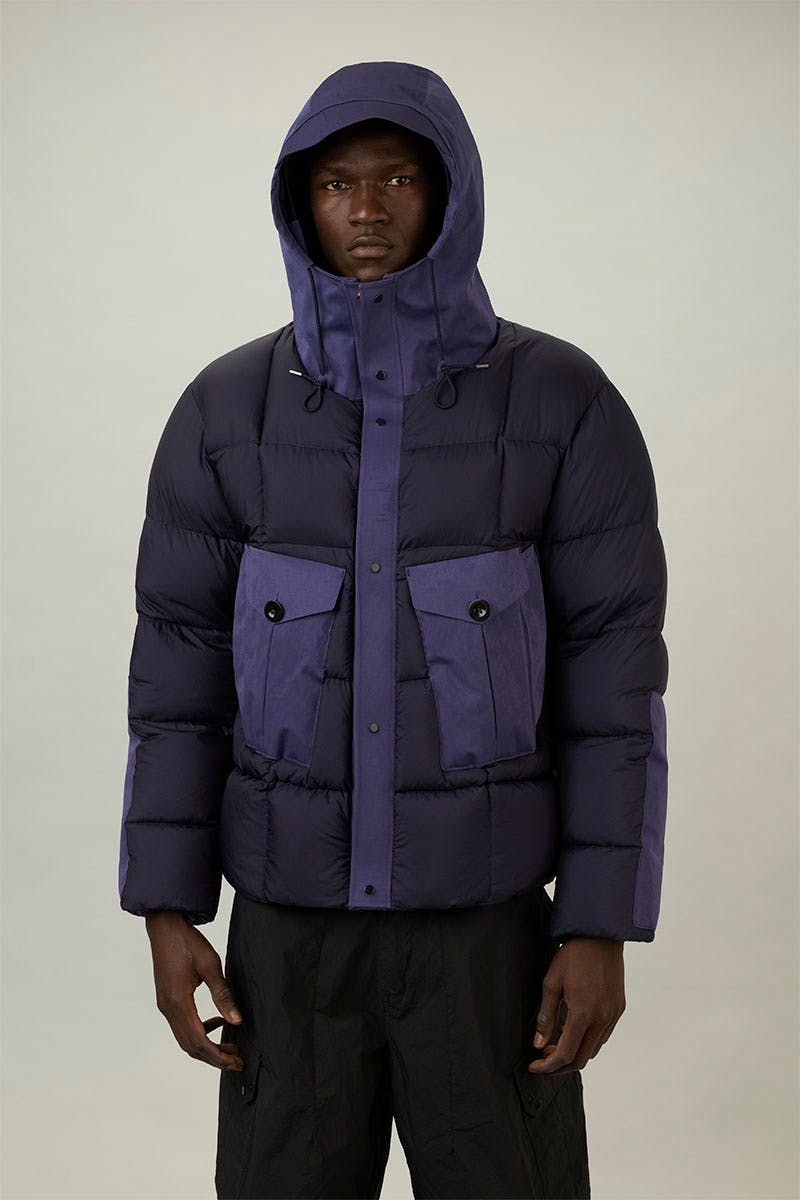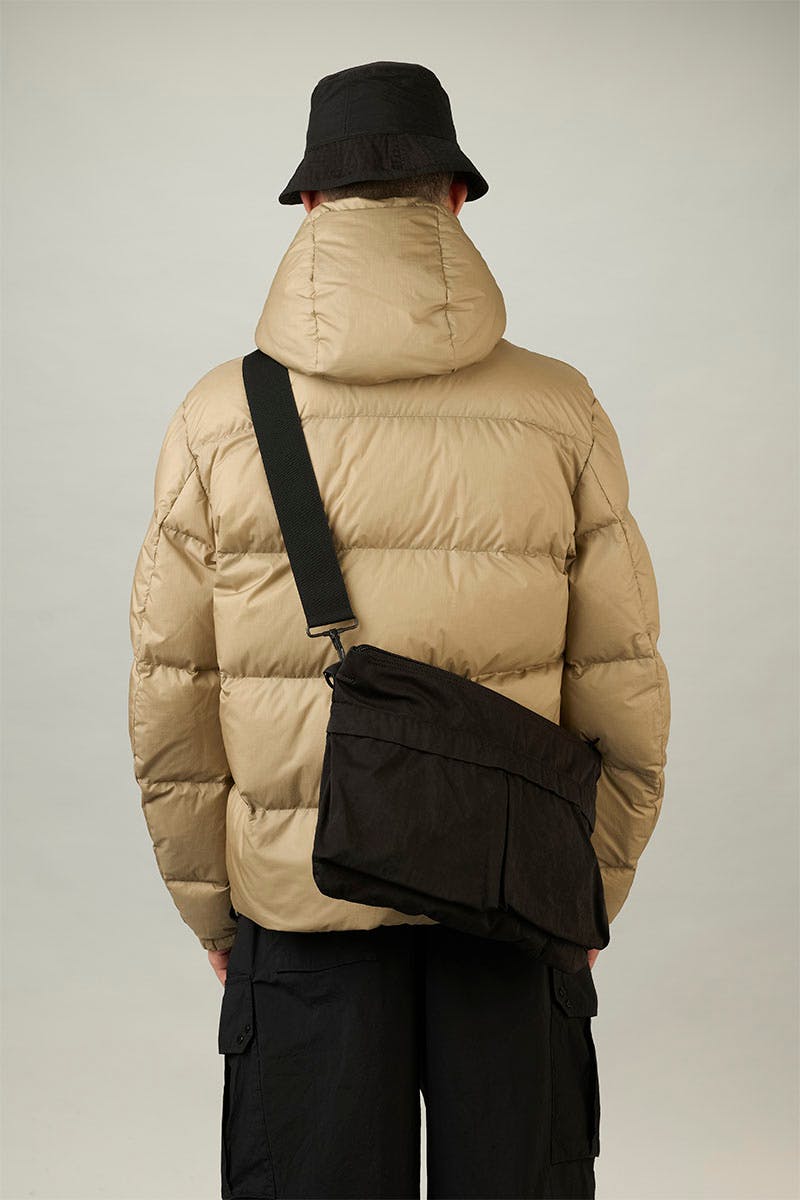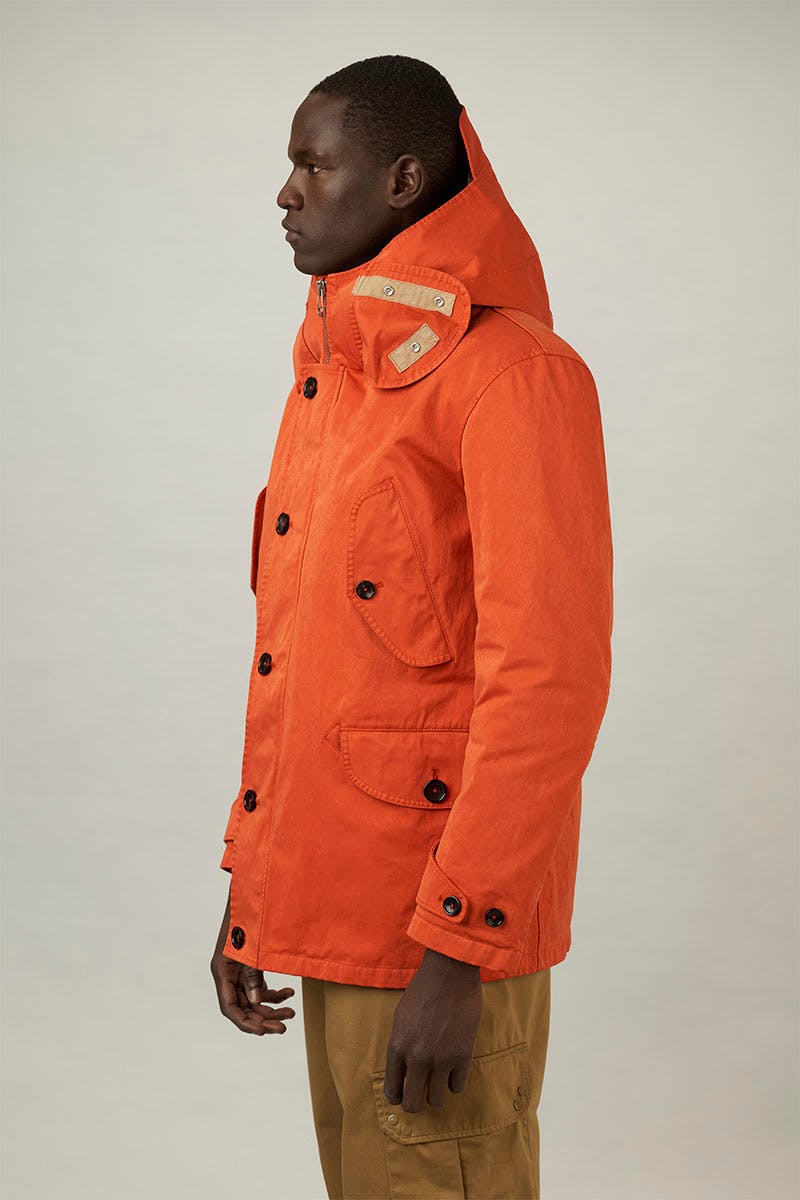 There is a lot more product in AW22 than previous collections; how was the decision made to diversify categories beyond outerwear?
I've extended the philosophy of Ten c into the other category styles – the person who loves Ten c first embraces the core brand values, and usually, he becomes a collector. Continuing from this, I would like to think of the brand as a lifestyle.
Are there any new colors in FW22 that you're particularly proud of?
Thanks to the garment dying process, OJJ can reach unbelievable shades, depths, and vibrance. Usually, the color table of each collection has the same format: neutrals, plus a hint of vivid color that characterizes that particular season.
For FW22, that's purple and mandarin orange, combined with two new browns (chocolate and marron glace).
What can we look forward to from Ten c beyond FW22? 
As said previously, Ten c could be more than just a strong product identity. It's a kind of 'life philosophy' that could be applied to other areas, such as interior design.