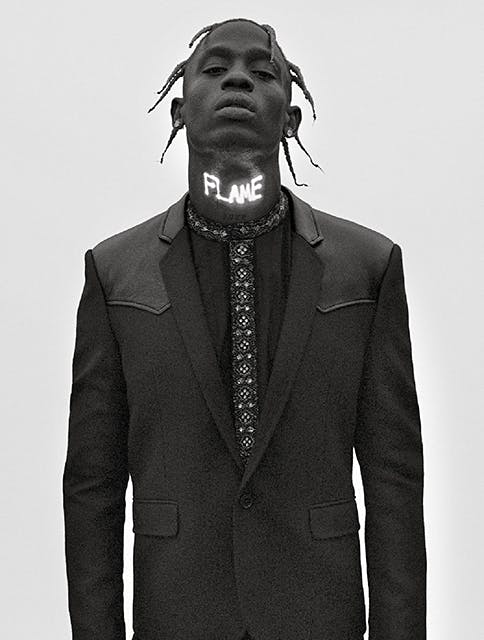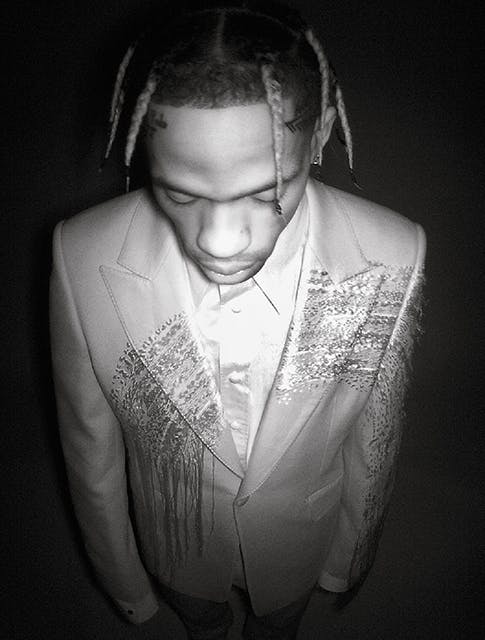 Travis Scott has been tapped by L'Uomo Vogue to grace the cover of the magazine's new February issue. The issue is titled "New Elegance," as Scott can be seen wearing Saint Laurent by Anthony Vaccarello on the cover.
The Travis Scott-featuring shoot for L'Uomo Vogue's February 2019 issue was manned by photographer Daniel Sannwald, with Scott being styled by Michael Philouze. In addition to Saint Laurent, Travis dons styles from the likes of Alexander McQueen and Balenciaga, among others. To complement, words closely associated with Scott — such as "Flame," "Astro" and "Cactus" — are beamed across his body.
You can look forward to L'Uomo Vogue's accompanying interview with the Houston rapper to go live tomorrow, January 8, the same day that the issue hits newsstands.
In other music-related news, Kanye West is reportedly working on a new album in Miami with the likes of Lil Wayne, Migos, 2 Chainz, Timbaland, Tee Grizzley and YNW Melly.