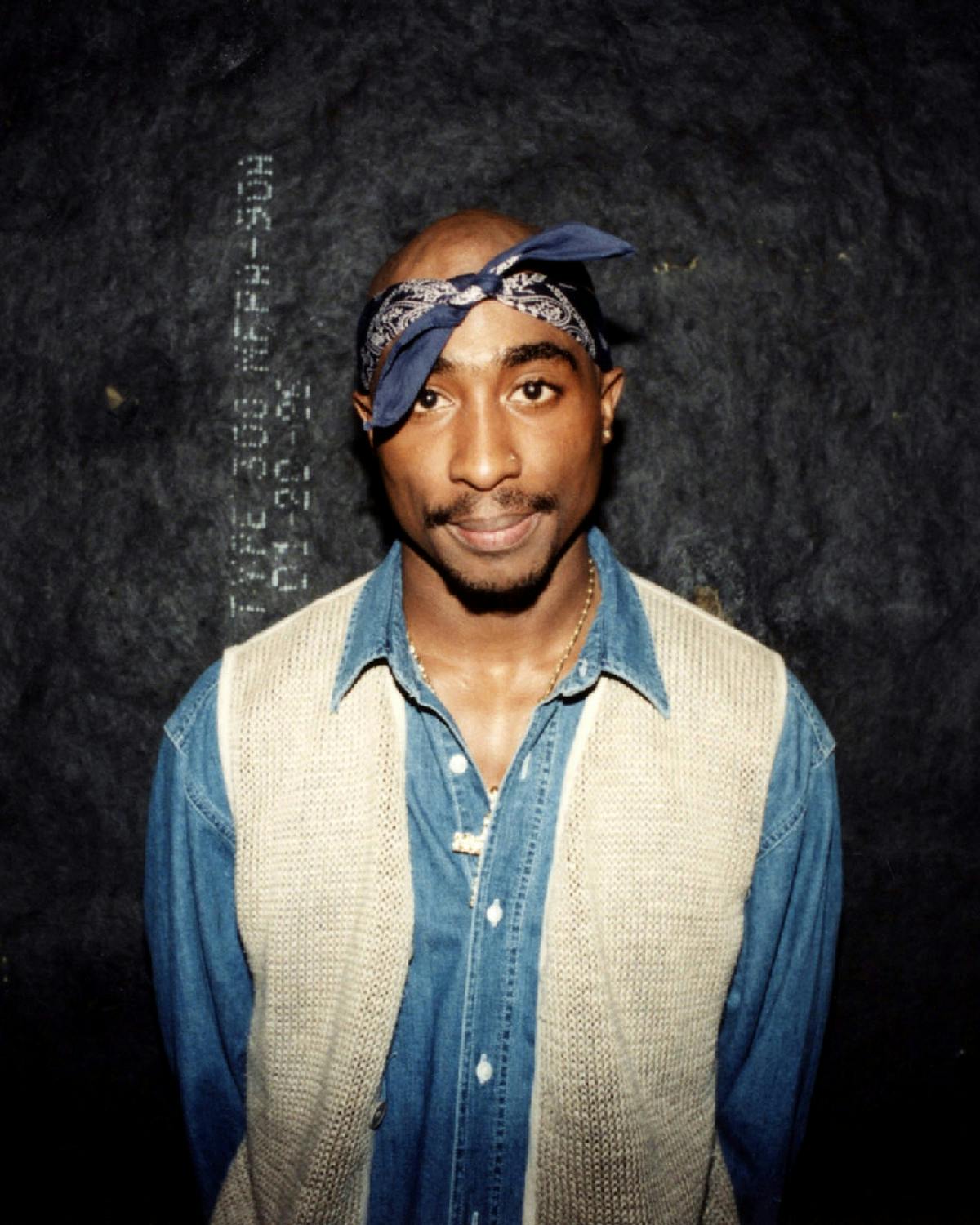 In this week's FRONTPAGE, we dive into an immersive new exhibit in Los Angeles which recontextualizes everything we think we know about the man and pop cultural totem Tupac.
We've seen this story play out too many times: a young artist capturing the hearts of people around the world before their life is taken too soon. It's one that never feels any less painful, even decades later. When we speak of Tupac, it's often within the frame of what could have been – imagine what the most iconic rapper of all time and global cultural icon could have done if his life hadn't tragically ended at 25-years-young. It's tempting to say "it wasn't his time" or "his story was cut short," but Tupac was someone who lived life like his days were numbered. He once said, "I have a very short window to live, I've got to create a body of work," and you can feel there's a purpose in everything he did. Perhaps because of that, his work doesn't actually feel unfinished. So the hologram performances and "Tupac lives" conspiracies trying to put life above legacy just seem superfluous and out of touch. Instead, a new exhibit titled Wake Me When I'm Free gives an optimistic epilog to the life of an aspirational artist.
"Wake Me When I'm Free is derived from a poem that Tupac wrote when he was in his teenage years. It was the opening line and it stuck out," Jeremy Hodges, the exhibit's creative director, tells me over a Zoom call. "If you read that poem, it was literally speaking about all the injustices that a young Black male goes through. We're living in a time that he was relating to when he was a teenager." Arron Saxe, who co-produced the project, understands the complicated process of preserving legacies of artists who have passed on, and it is ultimately what led him to bring this exhibit to fruition. "During the creative process of the project, it became really evident that this was not about his possessions, nor was it specifically about hip-hop music," Saxe explains. "It was really about the story of a Black man in America. And from there, the exhibit grew."
Wake Me When I'm Free invites you to walk through the life and legacy of Tupac. Like a physical, interactive biography, it takes you from his days growing up as a child of the Black Panthers to his explosive musical career, his time in prison, and his tragic end. We know this story already, but Saxe and Hodges offer a portrait that shades in the traditional Tupac myth with context, turning it into something intimate and personal. "It's rare to have so much archive material from someone who's passed on, and being able to go deep into their mind in this way is the closest thing to experiencing them alive," says Saxe.
Although he is no longer with us, Tupac, the myth, remains, as well as the complexities he embodied. No other artist better illuminated hip-hop's potential to grow beyond its humble origins and gangster iterations to a global phenomenon. And no one transcended and elevated the role of a rapper to cultural auteur quite like he did. Aside from his undefeated pen-game, hip-hop is just as indebted to Tupac the style icon, the poet, the actor, and the activist. "The main reason of why his legacy is at the place where it is, is really due to the growth of hip-hop globally. And vice versa," Saxe explains. The exhibit, which opened in Los Angeles on January 21, bookends this trajectory that Tupac set off. "What I've enjoyed is watching the family of five, three different generations, walk through, and seeing who cleaves to what thing, whether it's the technology in the exhibit, the written archives, or the clothes. Everybody's going to pull something different out of it. But at the end of the day, we want people to realize this was a 25-year-old man with such promise. And the cycle of violence is not limited to anonymous people in the inner city. It got him. Just think about what would be today were he still here."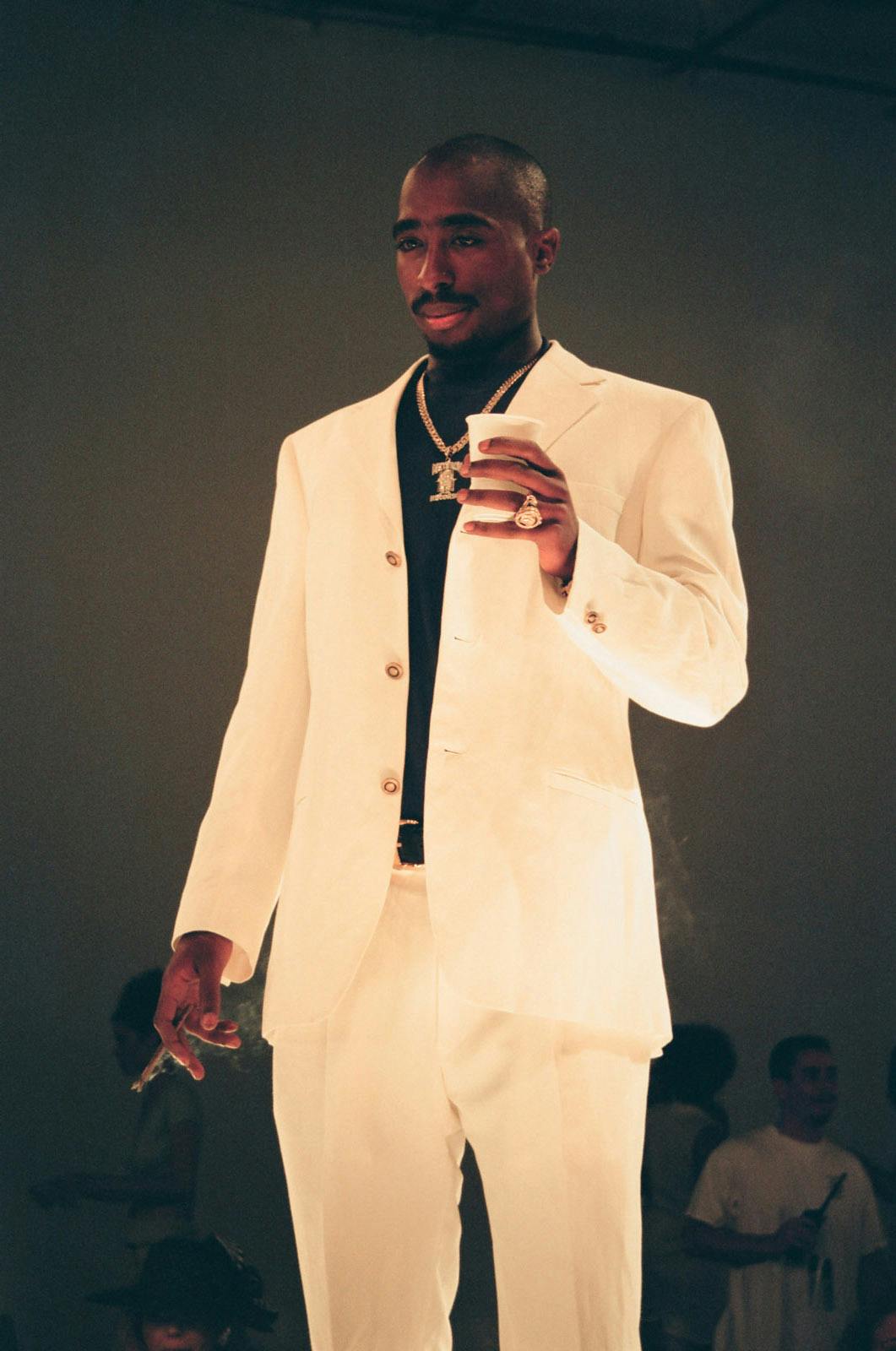 Pac represented the contradictions that many Black men face in society to this day: the gangster-rapping, bandana-clad, tattooed thug who rapped about systemic and societal obstacles with an anthropological precision; the struggle to honor the streets that raised you and also rise above your circumstances. "He truly was a product of his environment – social, cultural, political – but more importantly, his message for humanity and fight for the people was the most important thing that he was about," Hodges explains. "You can love his music, you can love his artistry, but through that artistry, he had such a great and bigger message that I want people to walk away from, of understanding that that was his true mission on this Earth [...] He was so much more than just a musician or an artist or poet. He truly was a revolutionary spirit."
All these years later, the struggles that Pac put on wax resonate more than ever. "This [titular] poem we used describes a world very similar to the one we live in now," Hodges continues. "And coming off George Floyd, I felt like that line is not just about waking up, it's about the spirit rising and really, truly coming together as a people to realize, not just the injustice, but making a change."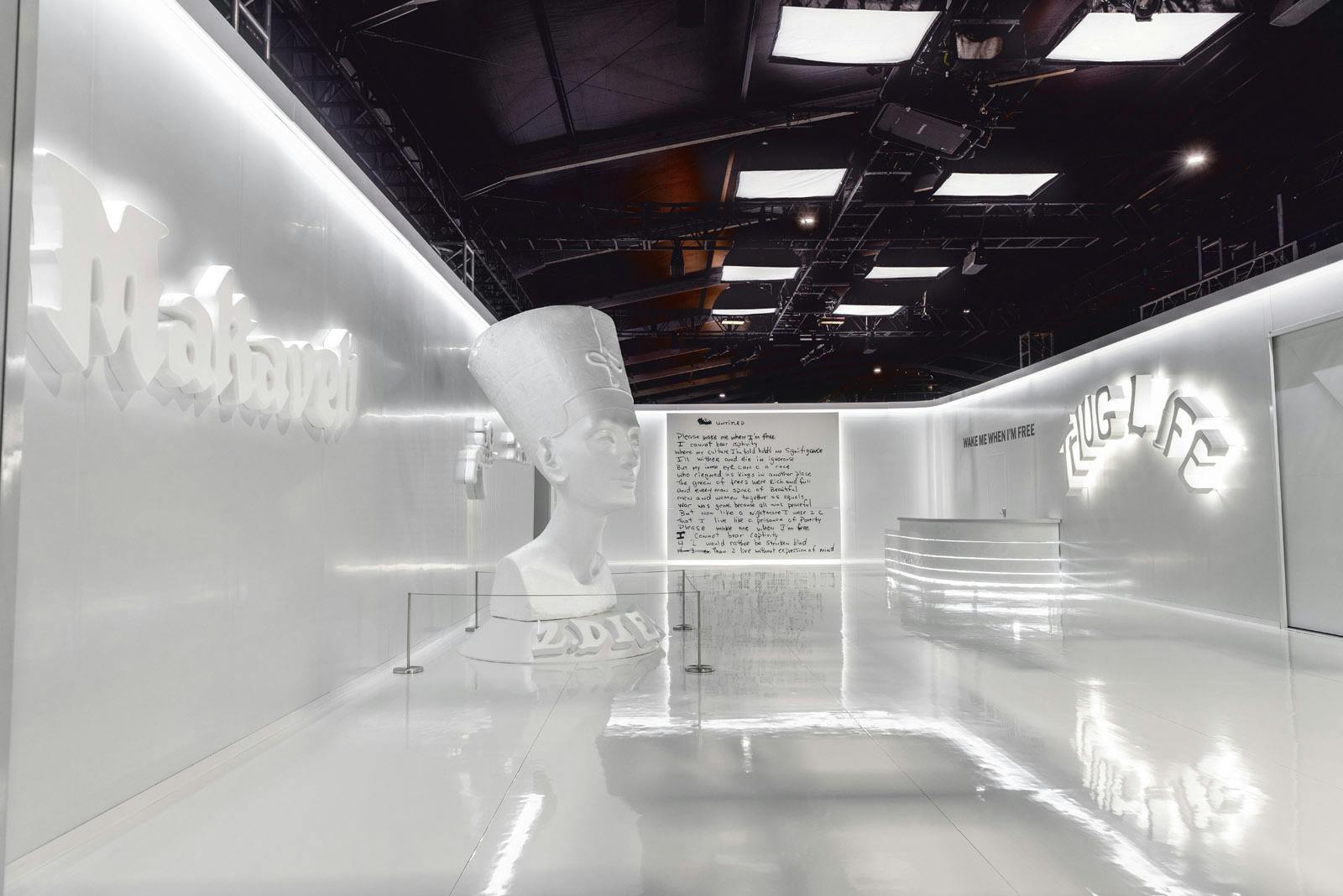 We can't discuss Tupac's politics without commemorating his mother, the Black Panther Afeni Shakur, without whom Wake Me When I'm Free wouldn't have taken shape. "We started talking about this project about six years ago while Afeni was still alive," Saxe reveals. "She passed away suddenly in 2016, which obviously changed the trajectory and the overall guiding light of the project. But we decided to keep going, not only to honor her son, but also to honor her." The exhibit contemplates Afeni's spirit through her son, the love and idealism of a single mother and freedom fighter that would inspire songs like "Dear Mama" and "Keep Ya Head Up," odes to women, with commentaries on being pro-feminist, pro-choice, and anti-street harassment. She was such an important figure in his life and shaped his political consciousness, but in the same breath, Pac's music doesn't shy away from the less glorious dynamics of their relationship. He talks about his mother's drug addiction, he talks about poverty, their separation, and having to find his own way as a young man without a father figure. And that was Tupac's uniqueness: his ability to weave in the good, the bad, and the ugly to paint a full and honest picture.
Through his art Tupac gave us the depth of his humanity, even when the reality was unpleasant. In 1995, Tupac served nine months in prison for the sexual assault of Ayanna Jackson – he maintained his innocence until his death. It's a less simple, harder to romanticize – and thus often overlooked – side to Pac's story, but one the exhibit chooses not to gloss over. "It is an uncomfortable thing to talk about. But it happened in his life," Saxe says. "The same way 'California Love' happened in his life or we talk about his acting roles, the same way we all have these moments in our lives, proud or not so proud. But if you don't talk about it, you're taking a piece of history away that was part of his life."
For Saxe and Hodges, the humanization of Pac is the exhibit's biggest takeaway. Wake Me When I'm Free dismantles the myth and looks at the man and his contradictions, with one installation crucially replicating Pac's prison experience. "We take you through prison, then to the studio once he got out of prison, and then we take you on a journey through the last 11 months of his life to give you that realization that this man wasn't alive long, he was young and learning about himself during this time period."
Perhaps we'd have more clarity about Tupac's duality if he had lived longer, maybe he'd have found more clarity himself. But what remains of his life and art shows that Tupac was preoccupied with building his own legacy, a thug angel, an anti-hero who decided that his work was going to reflect the world around him and offer hope. "It's his pure honesty – that is so rare. You never felt like it was a gimmick. You never felt like he wasn't being himself," Hodges tells me. "Being the voice for the voiceless... that's why so many people connect to Tupac, because it truly is, when you hear him, an honest look into the world of a young Black male that so many people can relate to, whether you're brown, Black, white. If you are a part of the struggle, you feel that message."
"He was so prolific during his short life," Saxe concludes, "That we often forget he was human."
"Wake Me When I'm Free" is currently open to public in Los Angeles with plans to travel to other cities. See the website for tickets and more information.