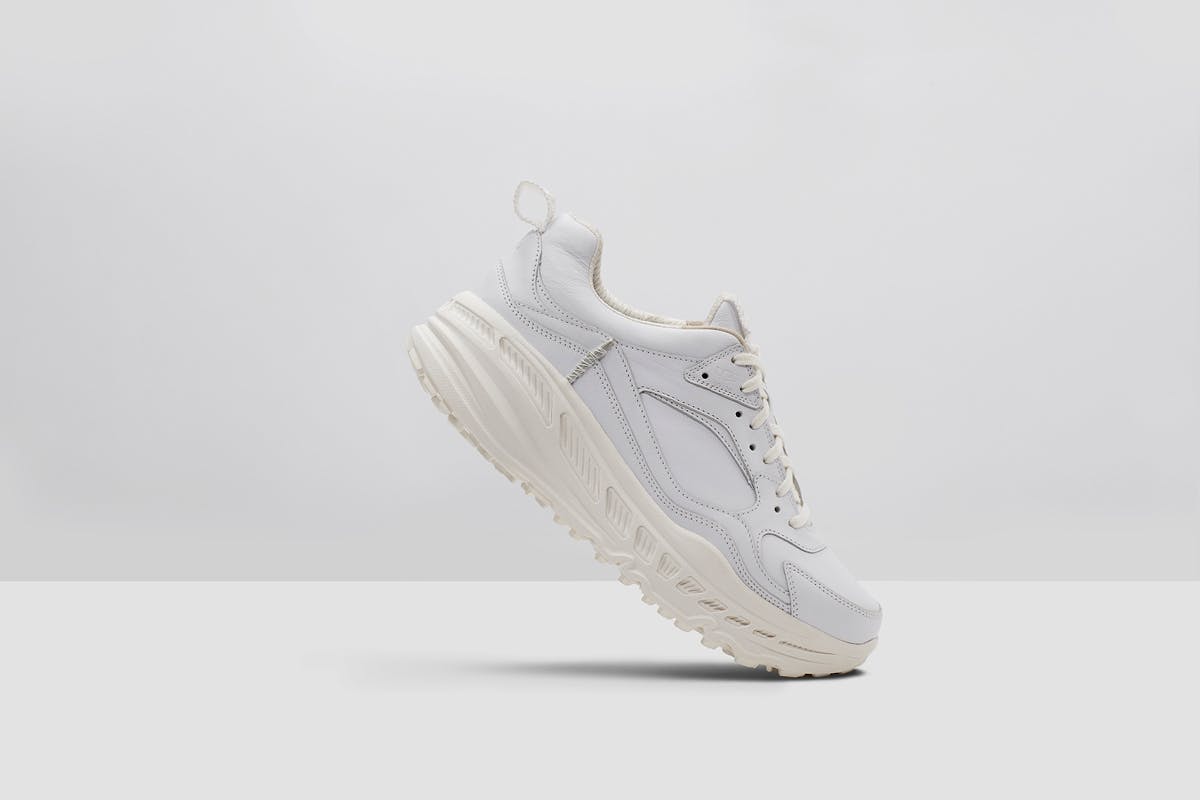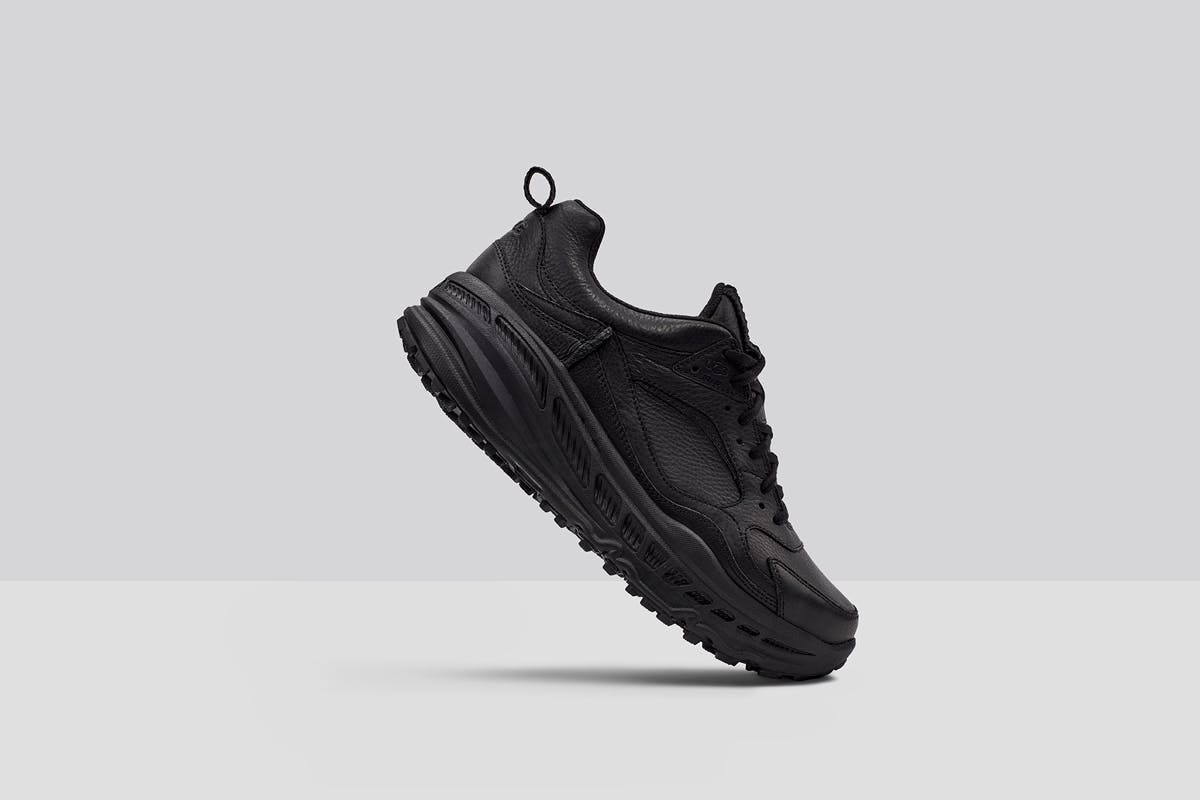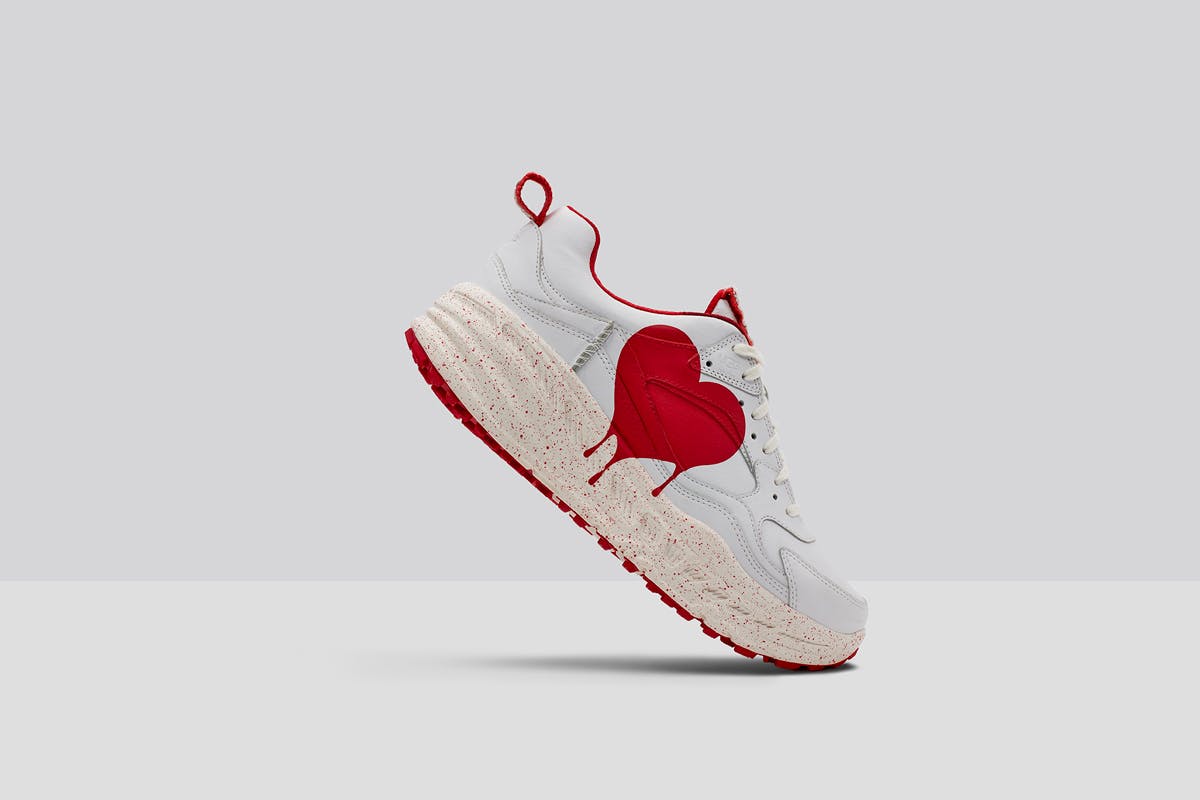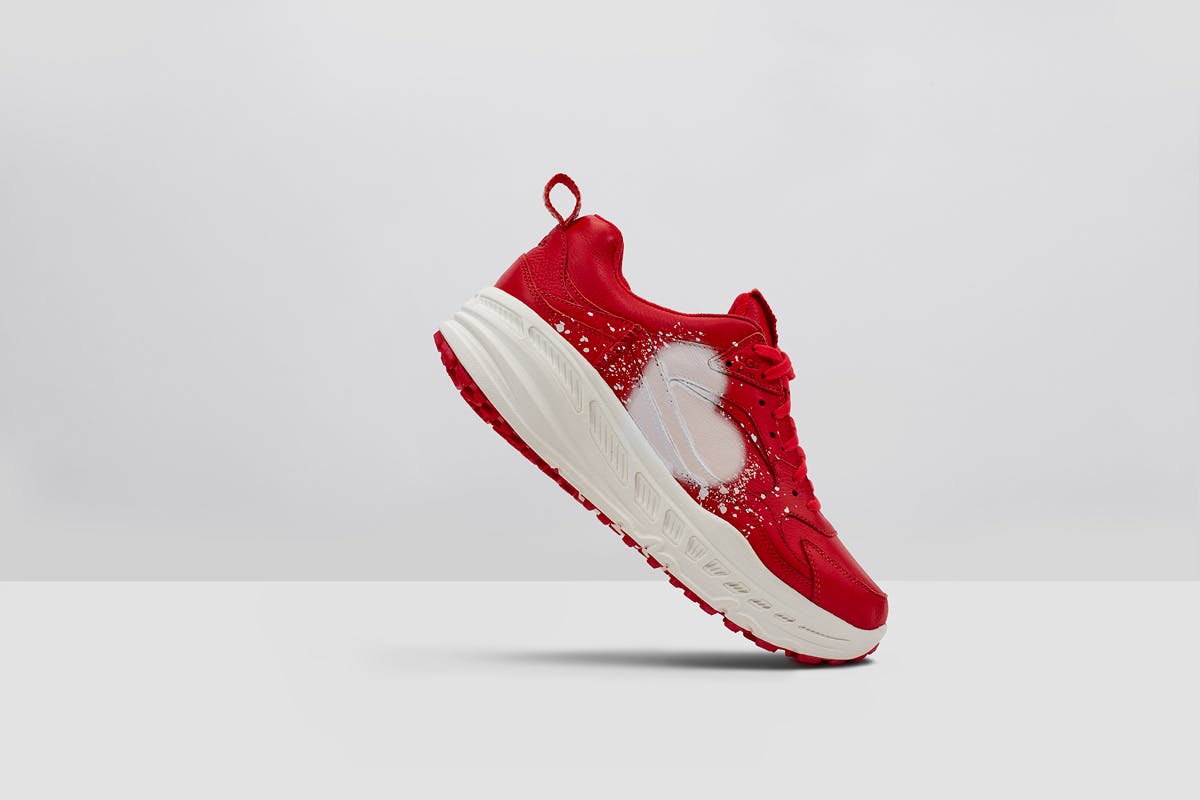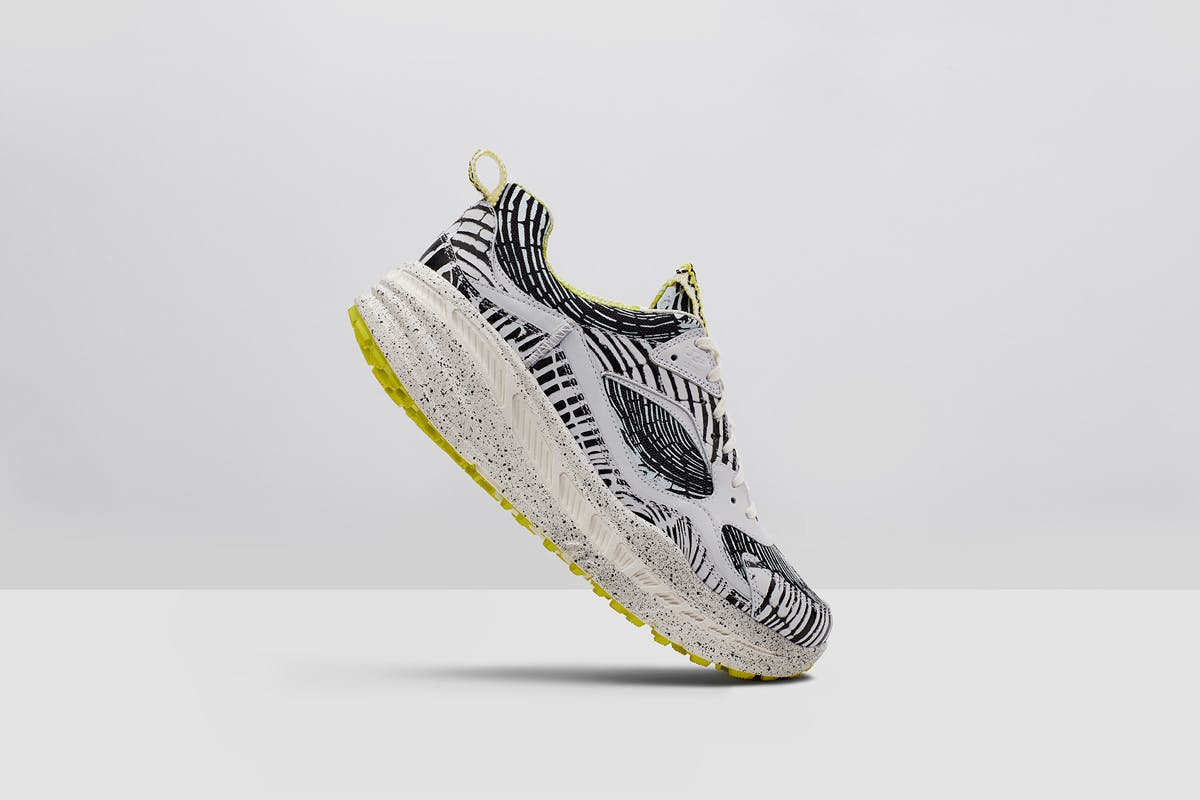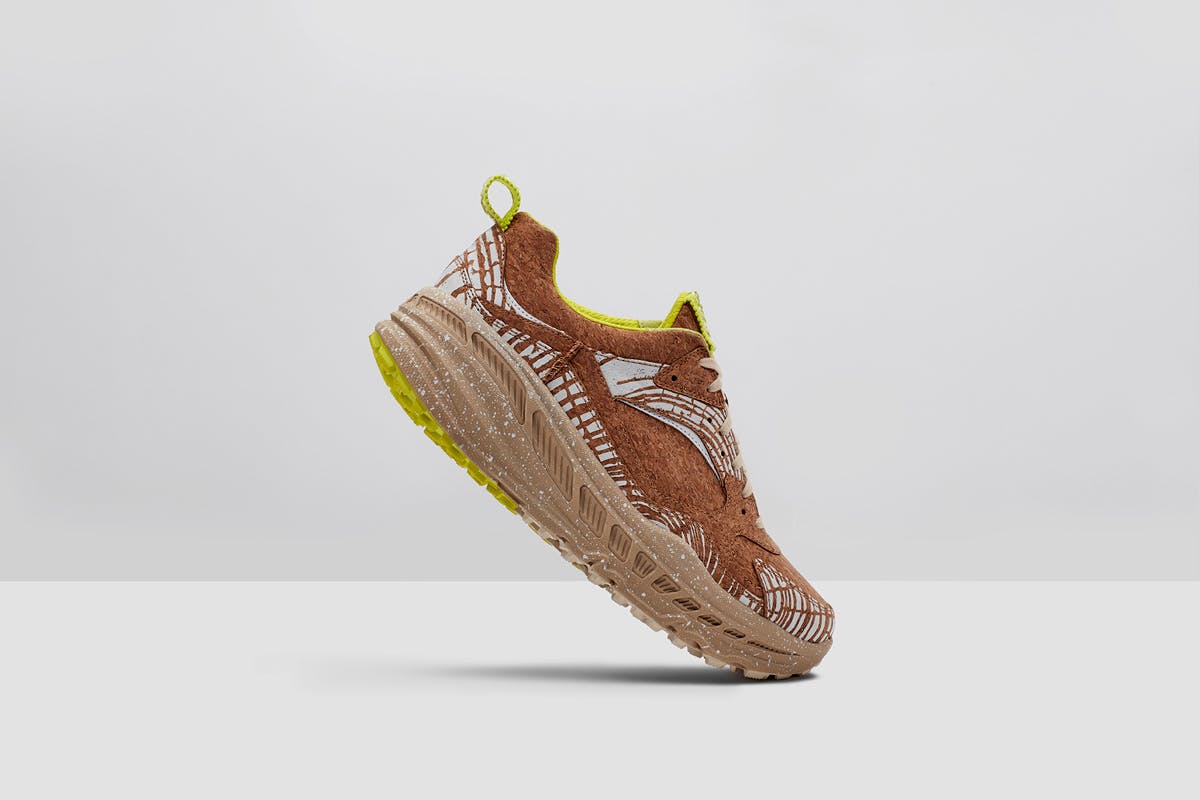 Further solidifying its place in 2020's footwear market, UGG, the global lifestyle brand regarded worlds over for its suede leather boots, introduces "12x12": an ambitious, year-long sneaker project that will release an interpretation of its new CA805 in-line style every month this year.
With the first three designs set to be revealed during Paris Fashion Week Men's FW20, the highlight silhouette embodies UGG's West Coast roots, and pays homage to its art, and rich, natural landscapes. Driven by its popularity across the Japanese sneaker market -- and following a number of noteworthy, collaborative excursions with the likes of Eckhaus Latta and Rocky Mountain Featherbed -- UGG is projected to further its influence in 2020, as it continues to spearhead today's luxury fashion and streetwear merger.
[We] launched the UGG CA805 sneaker collection last year and saw a great response from our customers and press. The new 12x12 collection allows our brand to continue telling monthly UGG sneaker stories with interesting details and compelling narratives.

Hommyo Hidefumi, atmos founder & owner
Ahead of the project's official unveiling, Highsnobiety fashion editor-at-large, Corey Stokes, sat down with UGG president Andrea O'Donnell and atmos founder and owner Hommyo Hidefumi to run the rule over UGG's push into the sneaker market, its inaugural release, and the importance of partnering with some of the world's most important sneaker retailers.
Why have you decided to push even more into sneakers?
O'Donnell: We've had a good sneaker business for a while now, but not a huge business with sneaker retailers. We thought the 12x12 project was the right time to change this. We have a plan that wants to focus on UGG not just being a cold weather brand. Sneakers are the significant category in men's and women's -- it's a huge market that's dominated by only a handful of players. We've watched how other brands operate and decided this was the perfect time to push even further into the market.
Tell us a little more about January's inaugural silhouette, "The Rat?"
O'Donnell: We had to do something different to shock people. We needed something bold and provocative, so we chose to combine a performance outsole with certain fashionable aspects. We feel the resulting silhouette sits at the centre of fashion and athleticism.
You're placing a lot of focus on partnerships. What is the reason behind this?
O'Donnell: The sneaker retailers we're working with have a level of insight and knowledge that helps us tap into this new customer. We've learned a lot from our conversations with these global experts. It's been a great experiment.
atmos is the lead retailer for the launch. We've worked with them in the past and they became more passionate about the project -- you don't really say no to that kind of support.
How important is it to you and atmos to champion a brand like UGG?
Hidefumi: Many people say that atmos is one of the most influential stores in the world. For us however, we're just doing what we find special and exciting. We never forget our childhood minds.
UGG's image is not that of a sneaker brand's, making it very exciting, because we can help change the customer's mind. UGG offers a different perspective when compared to other sportswear brands. UGG is more fashion, more nature.
What are some of the pros to this kind of partnership?
Hidefumi: We try and show our customers a different life and culture. We don't think of ourselves as only a sneaker store. UGG gives us, and our customers, a different lifestyle and image, with its unique culture, and its relation to California.
In your opinion, do you feel that the market is large for consumers looking for such "athletic-meets-fashion" footwear?
Hidefumi: Why not? Many kids nowadays don't even know the difference between athletic and fashion. What is sure though, is that sports brands will always try and move towards fashion, and fashion brands more so towards sport.
The mixture of style, fashion, and athleticism thus becomes important. We can tell if a brand does not have those elements. Without them, they will not work.
UGG's "12x12" collection will be available to buy online and in-store at locations such as atmos beginning January 17. From this point on, UGG will partner with a key retailer each month on bespoke launches. Releases from January through March -- including "The Rat" CA805 -- are now available to see in the gallery above.