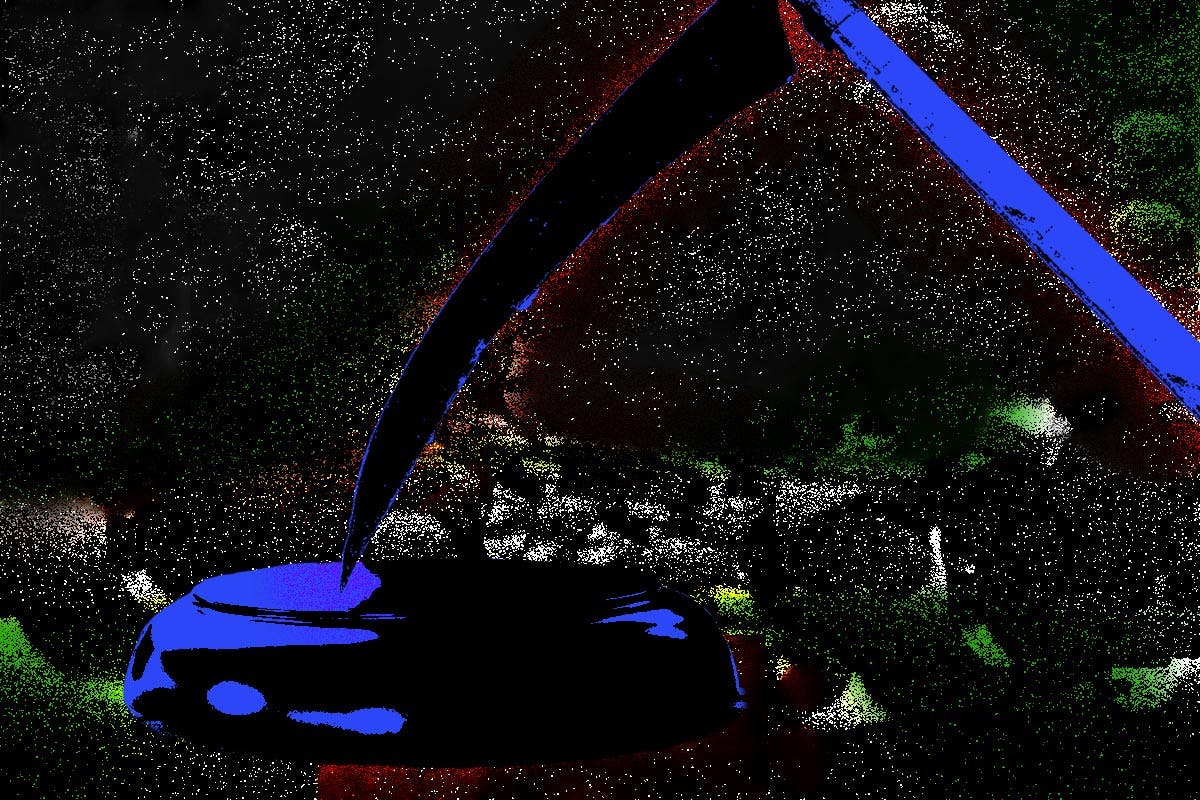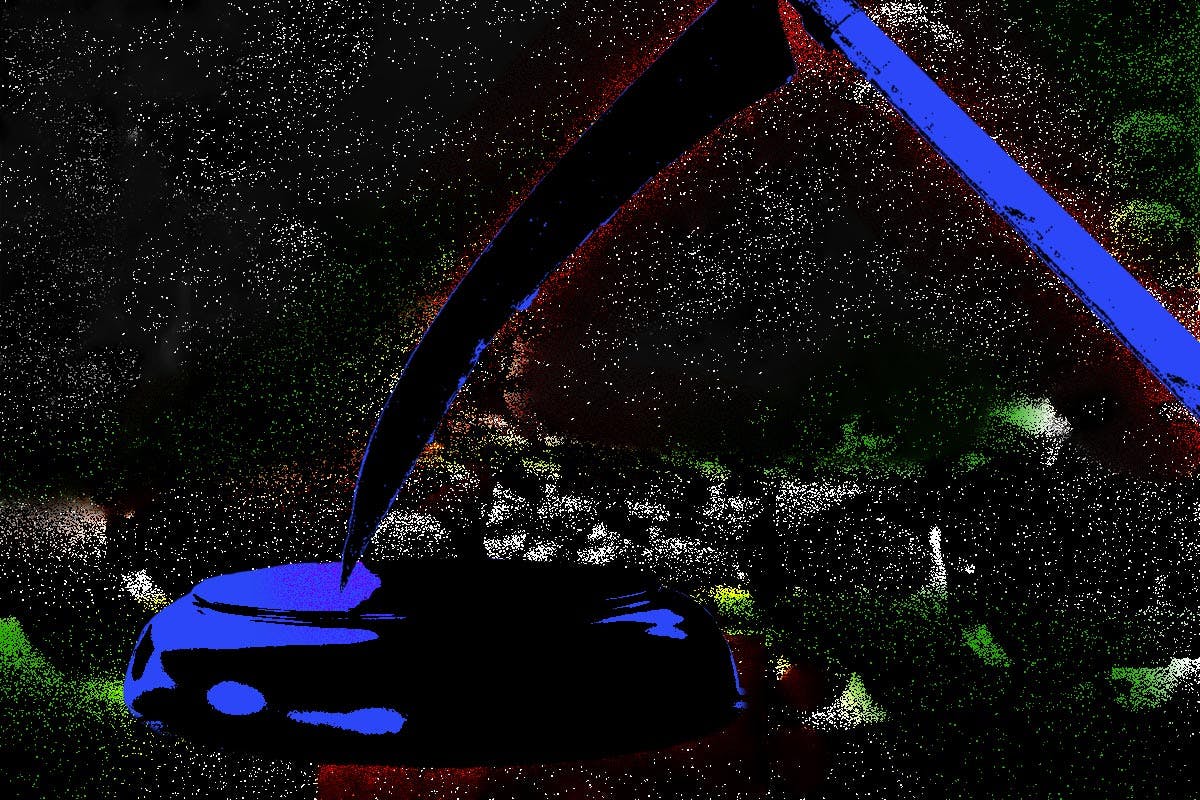 It has been a point of contention in US politics for decades, but the death penalty is still in fact considered popular opinion. Which means, it's most likely not going away anytime soon. Putting personal feelings aside of whether one agrees with it or not, this is a major problem, as the death penalty in America desperately needs an overhaul.
The use of the death penalty is commonly rooted in racial bias and overcrowded courts, and the number of individuals wrongfully convicted on death row is shudder-inducing. To add to further frustration, it's applied on a case-by-case basis, with no clear sentencing guidelines behind it. Even serial killers who admit to murdering multiple people don't receive the death penalty, which makes us wonder why someone like rapper YNW Melly (charged last February for the double murder of his longtime friends in an attempted gang crackdown) is not only being threatened with the maximum punishment, but being threatened with it when prosecutors want to ensure cooperation.
Melly's case is a flashpoint of our use of the death penalty. Namely, why does it exist? When and why do we employ it? And, perhaps most importantly, does it truly bring justice?
How the Death Penalty Works
When someone's arrested for a capital crime, the death penalty can only be applied by a jury trial. Although different states vary in how their death penalty works for bench trials, the accused is given the option to have their trial decided by a jury of their peers or the bench (a judge).
Although a jury trial requires a unanimous decision (meaning if one person dissents, the crime is dismissed), they usually have to adhere to mandatory minimums, while a bench trial often gives the judge discretion beyond sentencing guidelines (which is why some people forgo a jury if there's enough evidence to land a conviction of a crime regardless).
Once a person is convicted of a capital crime, a separate sentencing is conducted with a jury of their peers. If the death penalty is found appropriate, the convicted is put on death row, where they wait up to an average of 10 years; however, as noted by the Death Penalty Information Center, with the average exoneration for a death sentence taking over 25 years, sometimes that decade in between sentencing and execution can prove too little too late. Especially with advancements in DNA evidence, many are starting to question whether we should handle the death penalty differently, including if we're not educating people enough on what's at stake.
Where We Currently Stand
For the first time in 34 years, Gallup's survey on the death penalty showed that 60 percent of people now believe that someone should spend a life sentence in prison over receiving the death penalty; however, 56 percent still believe that the death penalty is a better option for convicted murders.
While we often have empathy in the cases of manslaughter and accidental death, our overall feeling of using the death penalty in an "eye for an eye" situation hasn't changed. Despite the Eighth Amendment banning "cruel and unusual punishment," the efficacy of death sentences has been a point of debate in a couple of hallmark Supreme Court cases.
The first significant challenge was the 1972 case Furman v. Georgia, where the Supreme Court ruled that the death penalty was considered cruel and unusual punishment under the 8th and 14th Amendments. Although justices varied on if this was a blanket rule or circumstantial, the majority agreed that the death penalty was unconstitutional. This caused many states to reexamine their death penalty guidelines, altering their laws shortly after.
Four years after that ruling, a second major challenge to the constitutionality of the death penalty emerged in Gregg v. Georgia, which essentially reversed the decision of Furman v. Georgia, finding that the death penalty was in fact constitutional under the 8th and 14th Amendments. The biggest reason for the reversal was that they found Georgia to be "careful and judicious" in their findings, including that the trial and sentencing were done separately, specific jury findings matched the severity of the case, and that there was a precedent from other capital cases.
Despite the reversal, many states had already banned the death penalty before Gregg v. Georgia. And though states like Arizona and Oregon previously banned the death penalty, it was brought back by popular vote. Until the past decade, the death penalty had significant bi-partisan support. As the 1994 Crime Bill written by Joe Biden authorized the death penalty for dozens of new and existing federal crimes, this narrative followed the popular "tough on crime" policy held throughout the '90s and into the early 2000s.
Finally, the federal government actually shied away from using the death penalty until the Trump administration recently brought it back, conducting the first federal execution in 17 years this past July, after the Supreme Court ruled white supremacist Daniel Lewis Lee could be executed via a 5-4 vote.
Does the Death Penalty Actually Deter Crime?
Perhaps one of the hardest questions to answer around the death penalty is if it truly deters violent crime.
In a 30-year study by the University of Pennsylvania, the analysis of numerous other studies found that it's inconclusive if the death penalty actually plays a role in reducing crime. Some other important factors:
- Since 1976, only 15 percent of people sentenced to death have actually been executed, with a large fraction of death sentences subsequently reversed.
- When trying to quantify the amount of murders reduced by the death penalty, studies ranged from 5 up to 18… while other scholars believed it was impossible to place estimates upon.
- For many states, the death penalty is only available for first-degree murder cases, where there's an act of premeditation, unless it's an extreme case where there were multiple victims or torture.
- The variation of what's considered capital offenses range widely, from 2.5 percent in some studies all the way up to 70 percent, in estimates of intentional murder. A reason they suggest is that the evidence generally sourced from police reports and eyewitness testimony often isn't sufficient to prove capital eligibility.
According to data collected by Amnesty International, the suggestion that removal of the death penalty will increase crimes is untrue, where many believe the idea of state-sanctioned executions only reinforces brute force as a main source of punishment. When coupled with the fact that many death sentences don't end up in an execution, one suggestion of its existence isn't necessarily to use it as a deterrent of criminal behavior, but rather to scare those who've already been charged with one or several crimes.
The Role of Plea Bargains
On average, most state-level court cases have a 94 percent chance of ending up in a plea bargain, while most federal cases hover around 97 percent. Capital cases are no exception, because while death sentences have been on a steep decline, the docket of capital litigation remains as large as ever.
An excellent example of this is in Virginia, which was analyzed by John G. Douglass of The University Of Richmond. In Douglass' study, Virginia went from being the state with the second most active death penalties in the nation, but began to utilize plea bargaining to negotiate capital litigation into sentences that were less than death. This resulted in what was called a "funneling" process, where only a handful went to trial and most were negotiated into non-capital offenses afterwards. Over 15 years, death charging declined by only 35 percent; however, death sentencing declined by 80 percent.
The study also notes that, while capital indictments have declined a third since the late 1990s, an overall decline in violent crime during that period is the most likely contributor to that trend. Finally, out of Virginia's 121 elected Commonwealth's Attorneys, their views on charging with the death penalty in mind differ substantially, where some feel it's for every murder, while others are more discretionary.
Another factor that commonly plays a role in plea bargaining is how it's used as a cost-saving device to reduce the amount of time spent at trial. According to a study by Ilyana Kuziemko of Harvard University, the average cost of a capital trial in California, New York, and North Carolina was between $200,000 to $1,500,000.
A more impactful point of Kuziemko's work is of enormous concern: encouraging a plea bargaining system raises constitutional issues where defendants (even innocent ones) are encouraged to relinquish their right to a criminal trial. Quite simply, when someone is faced with execution, they become more willing to surrender their individual liberties. In the case of YNW Melly, for instance, coming out of the gate with threats of the death penalty only makes the process of awaiting his day in court that much more difficult.
Improvements to Our Current System
While America still believes in being harsh on capital crime, there are certain actions we can take to improve our system. Not only will these help provide a more fair outcome in the event of a wrongful conviction, but also possibly remove some of the infrastructural problems at hand. A few popular suggestions:
- Provide Federal Oversight into Bias of Courts and Their Use of the Death Penalty
As it's become clear jury trials in certain parts of the country end up with biased results, having federal oversight could help ensure that these courts aren't skirting anti-discrimination laws, as well as offering a fair trial.
- Implementing a Federal Minimum of at Least 25 Years Before Executions
With the average exoneration for a wrongful conviction taking around 25 years, giving legal teams the time to successfully appeal and reverse these actions is vital to both saving lives and enacting justice.
- Banning Prosecutors From Suggesting Punishments Until Opening Remarks
Mounting pressure before a trial on the most extreme outcome prohibits a defendant from making a clear and fair judgement on the facts of their case. In YNW Melly's situation, it only adds to media speculation and scrutiny, and could possibly influence the jury's decision before the trial begins. For these reasons, we should have a ban on prosecutors that speak on suggested punishments before trial (whether it's a "leaked rumor" or not).
- Barring the Use of Lethal Injection
One of the most controversial methods of the death penalty is lethal injection, which can sometimes cause excruciating pain, as well as become botched, such as in the execution of Clayton Lockett. Commonly questioned as "cruel and unusual punishment," many feel we've grown past the need for lethal injection.
- Banning the Death Penalty
Finally, with more support for life sentences over the death penalty, banning it outright could be a step in the right direction. While execution is still popular for heinous crimes, making a life sentence the ultimate punishment might deter it from being used for people who sell $30 worth of weed or stole $50 worth of goods. If that's the standard being set for life sentences, the ability to put someone to death isn't too far off, which is why it's time we reevaluate how we can make the punishment finally fit the crime.