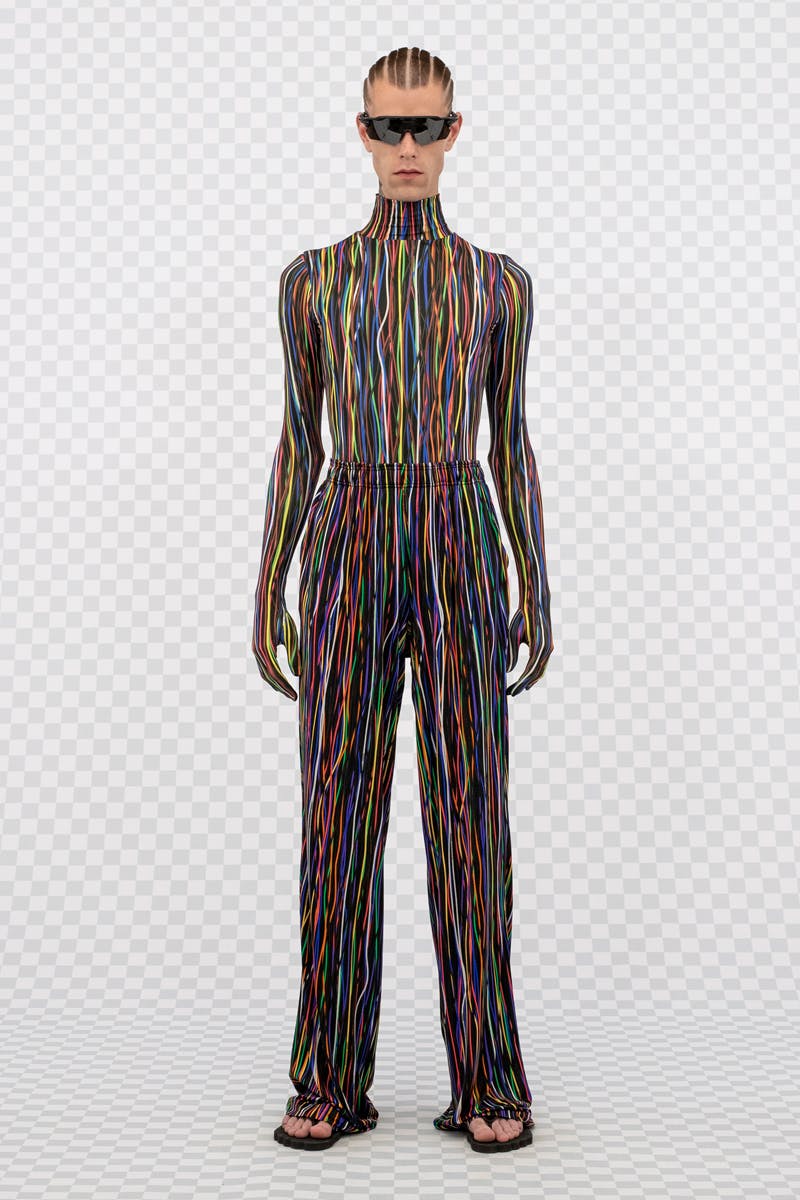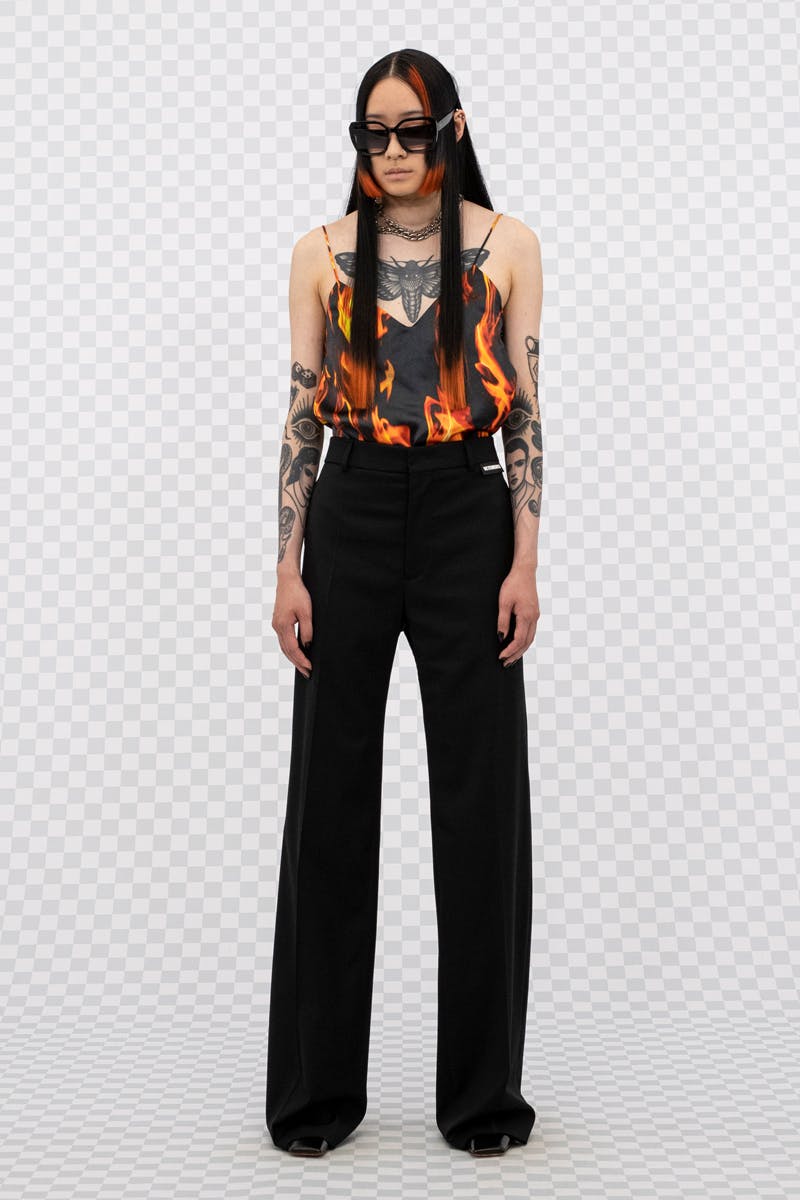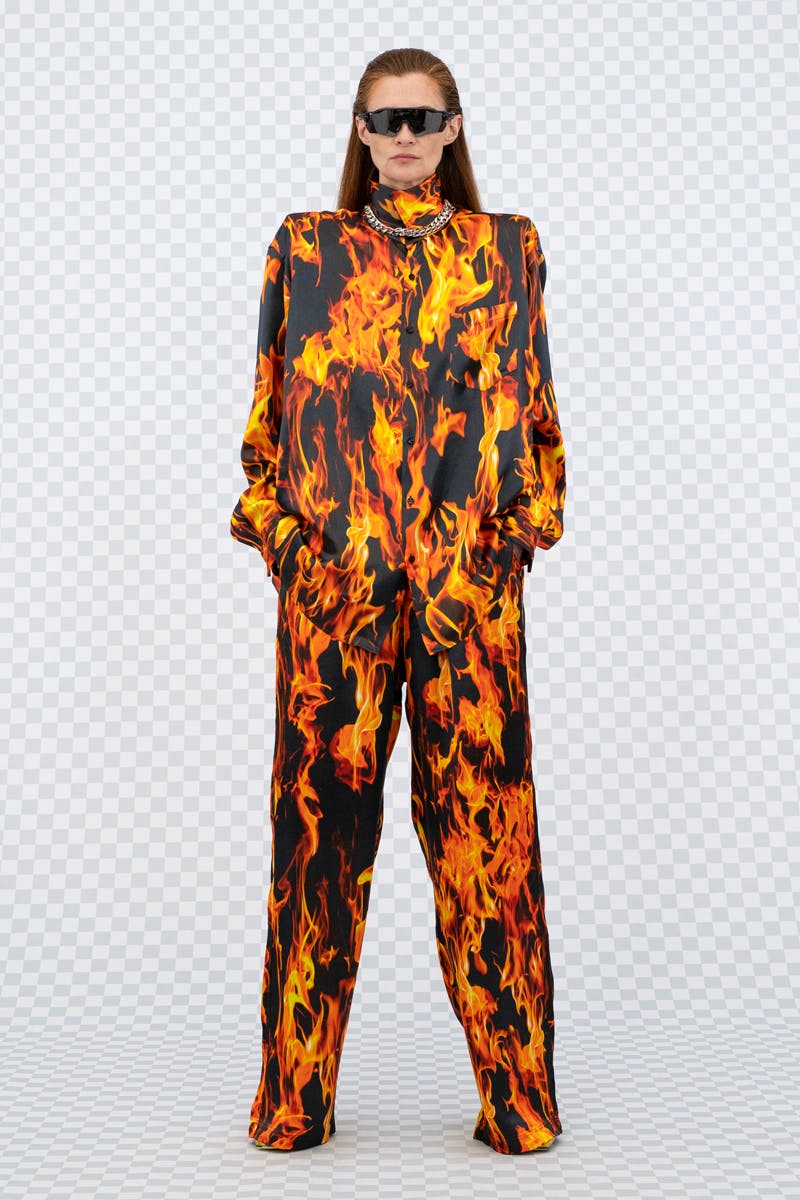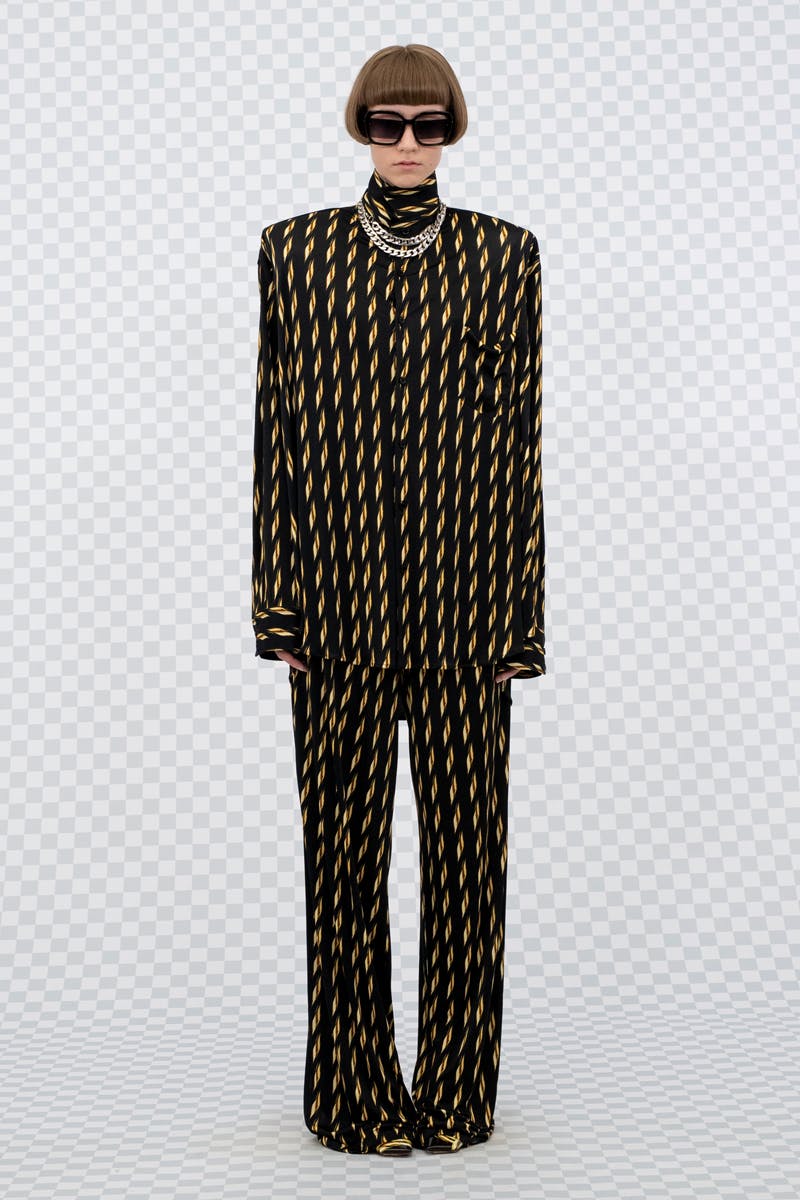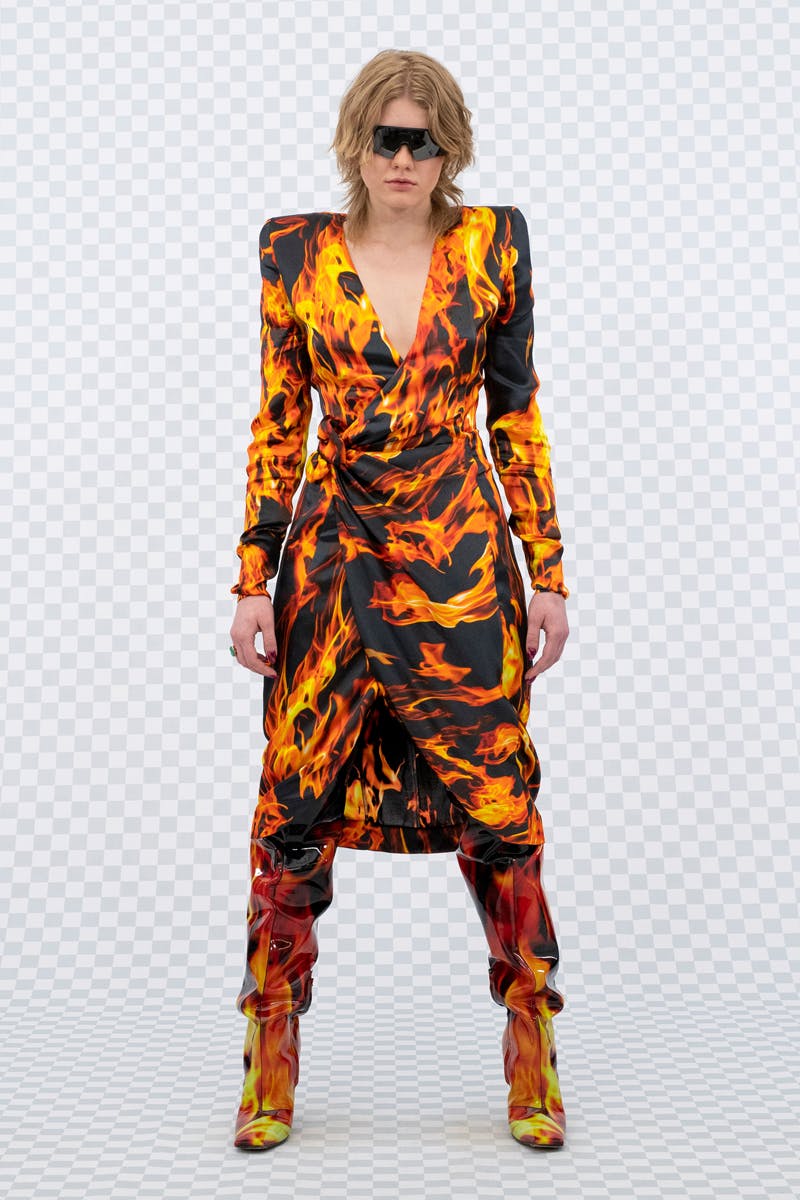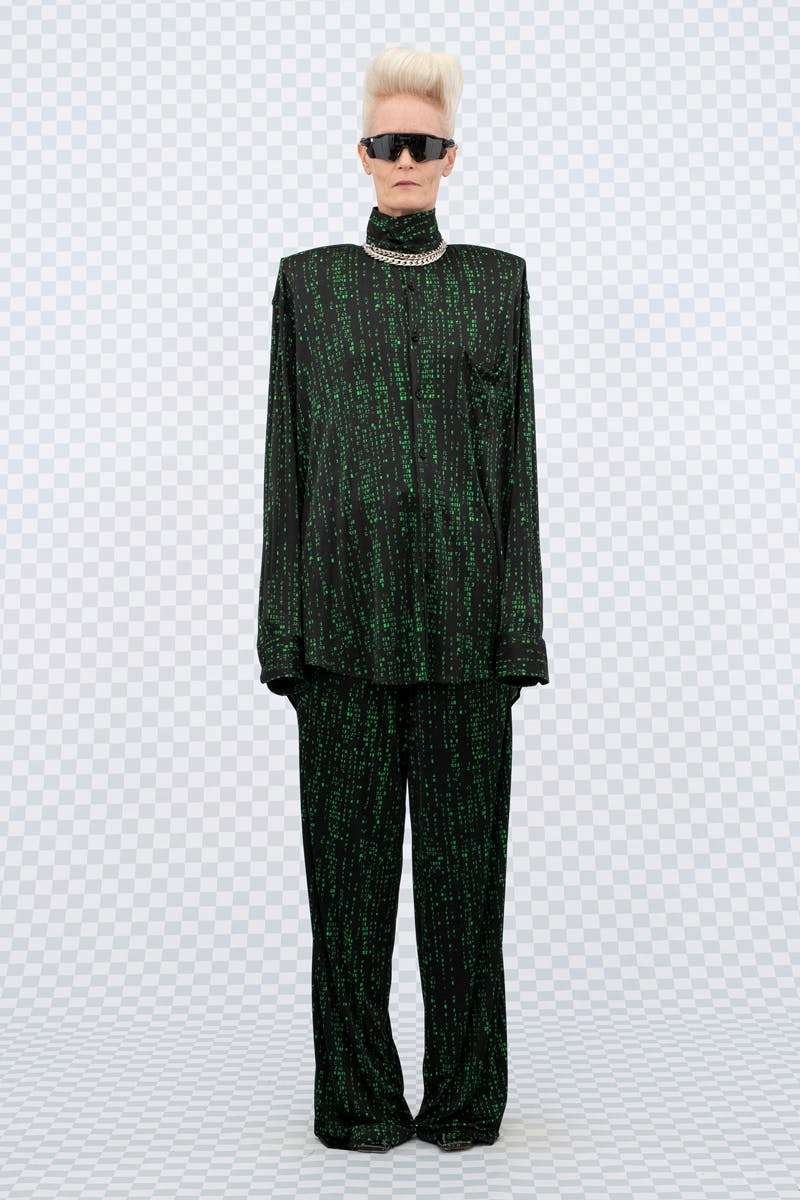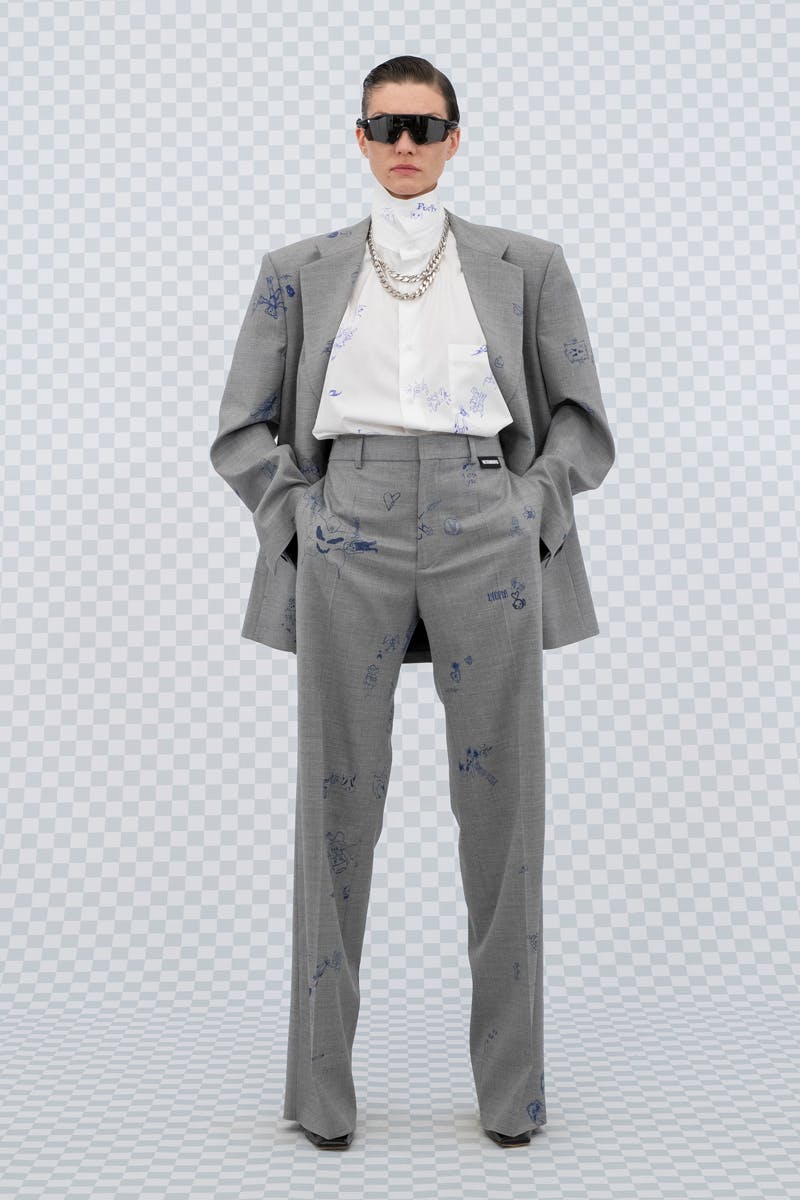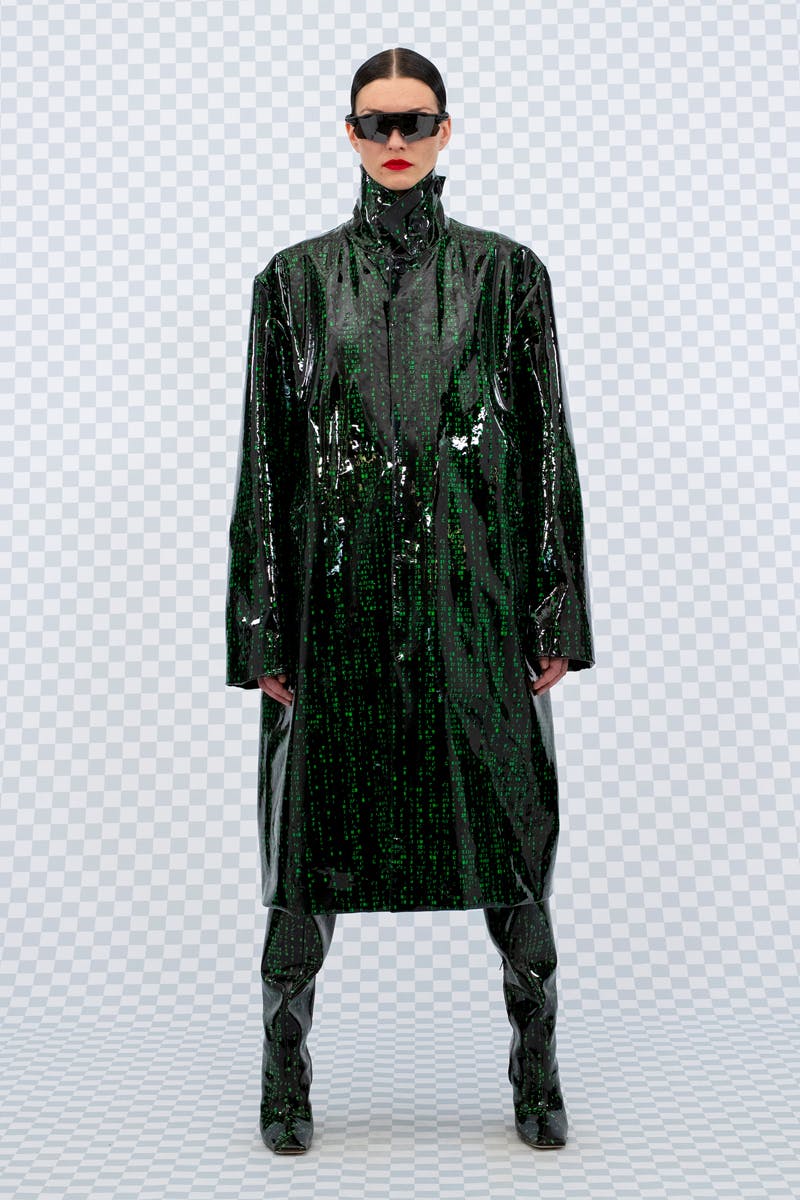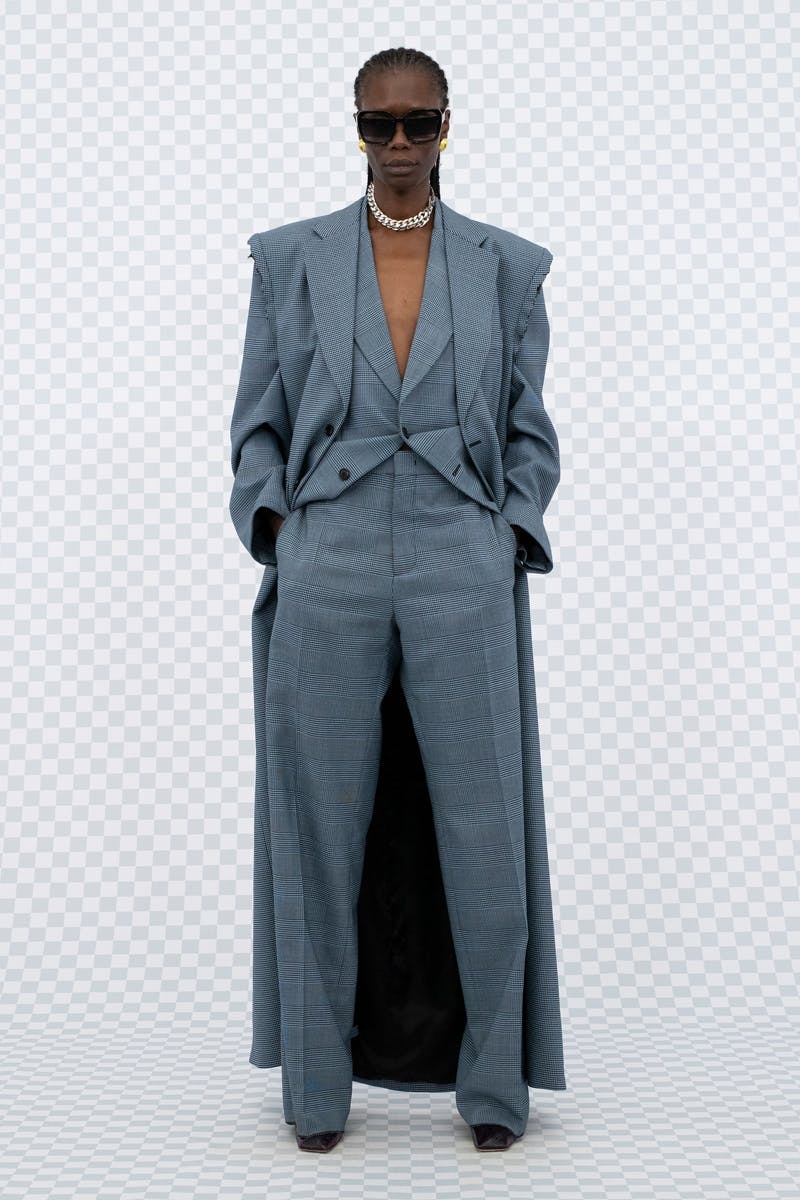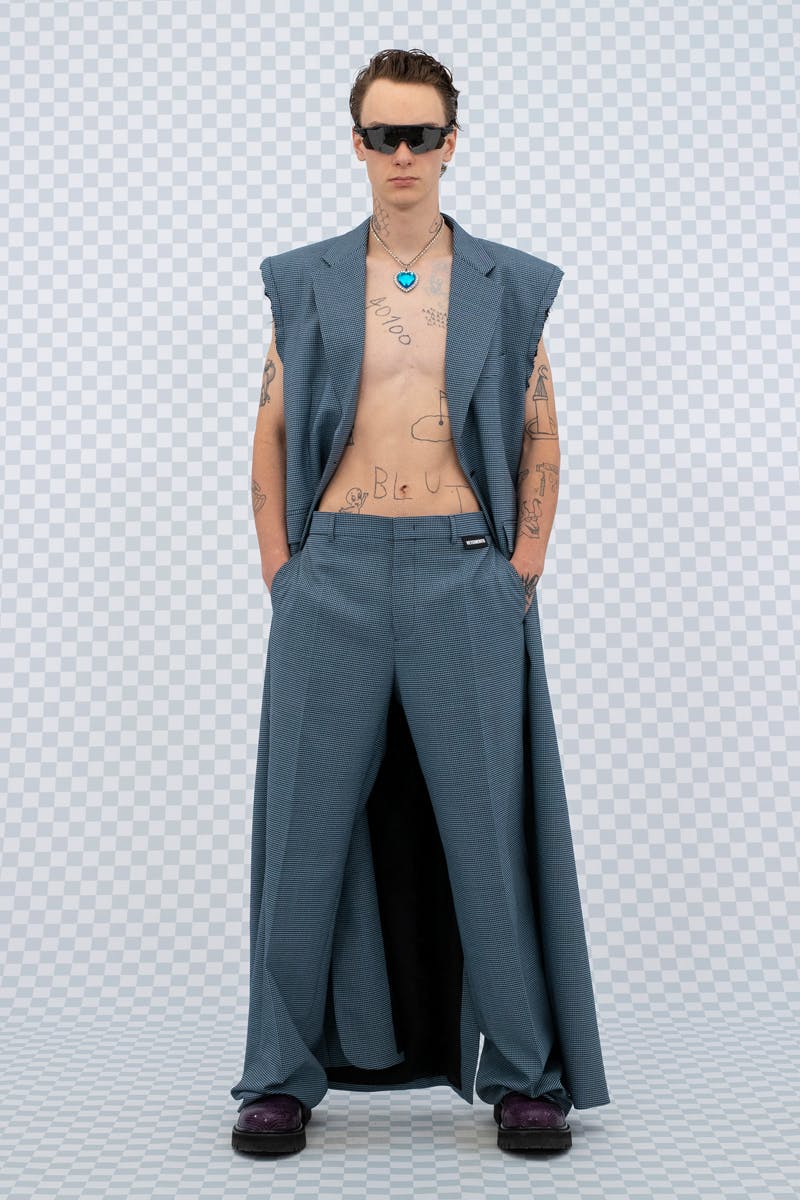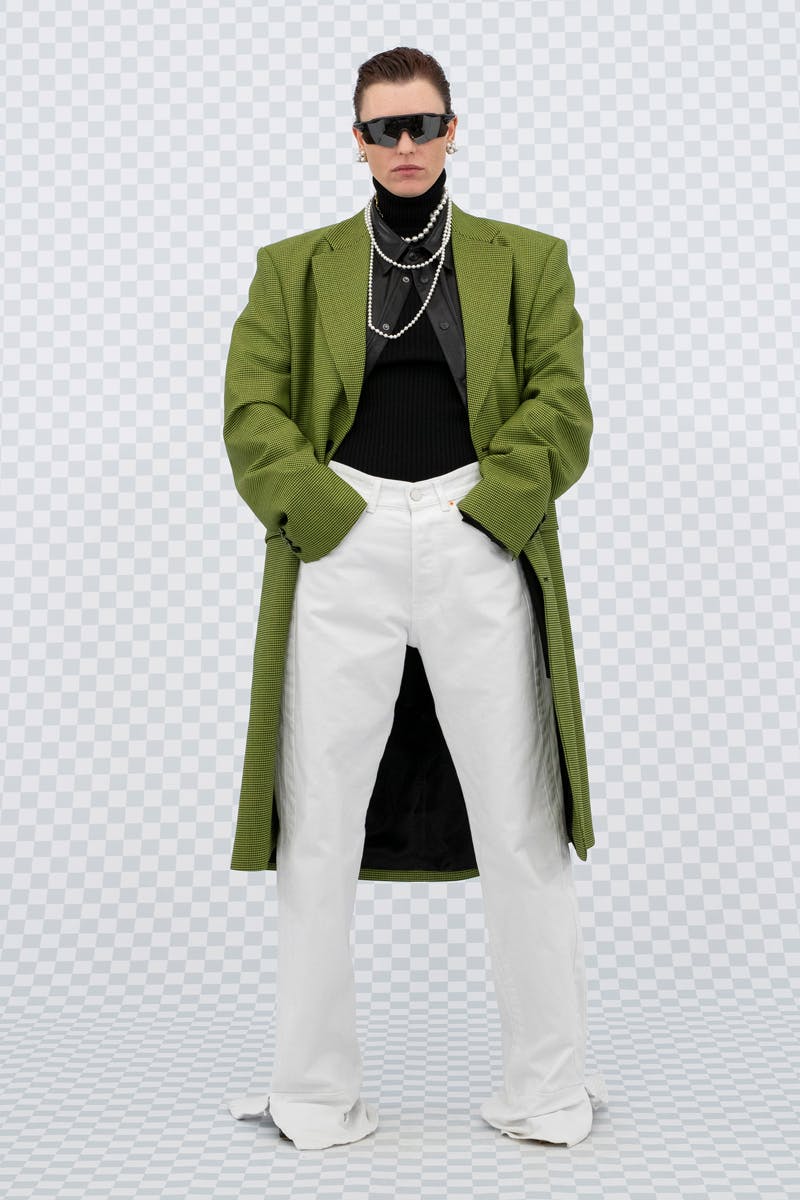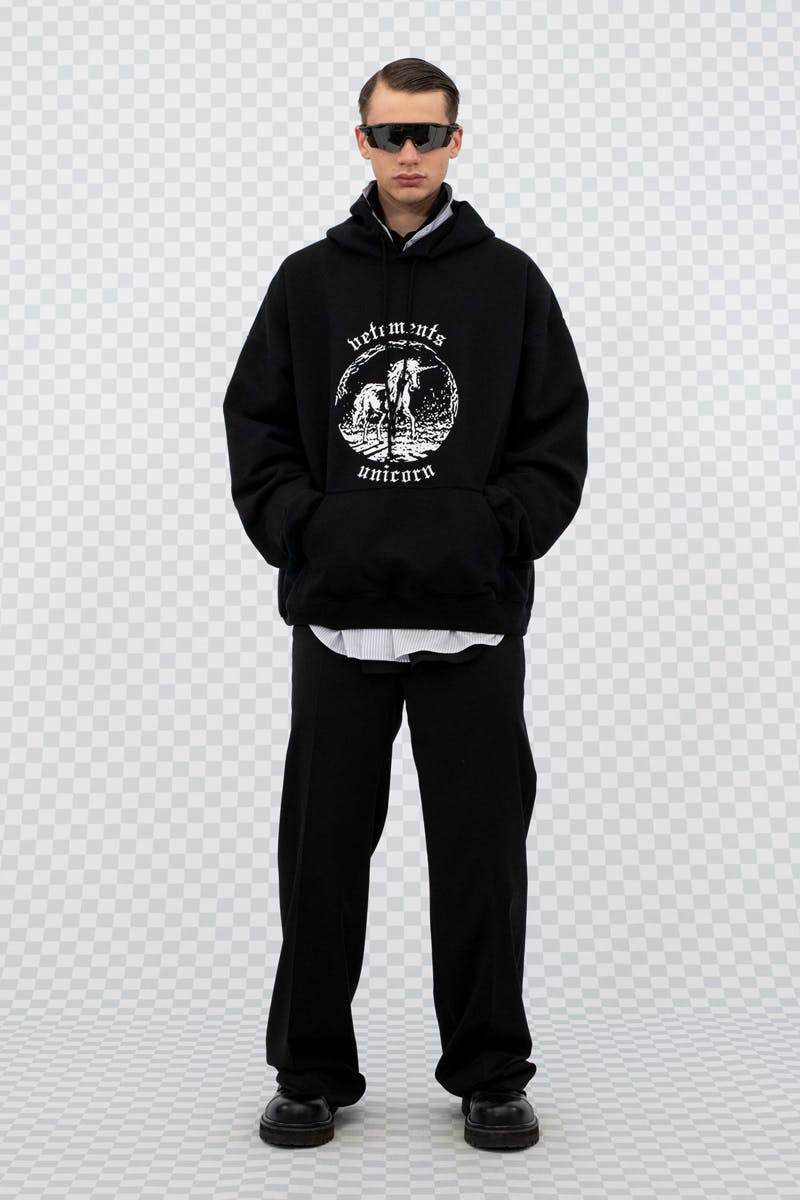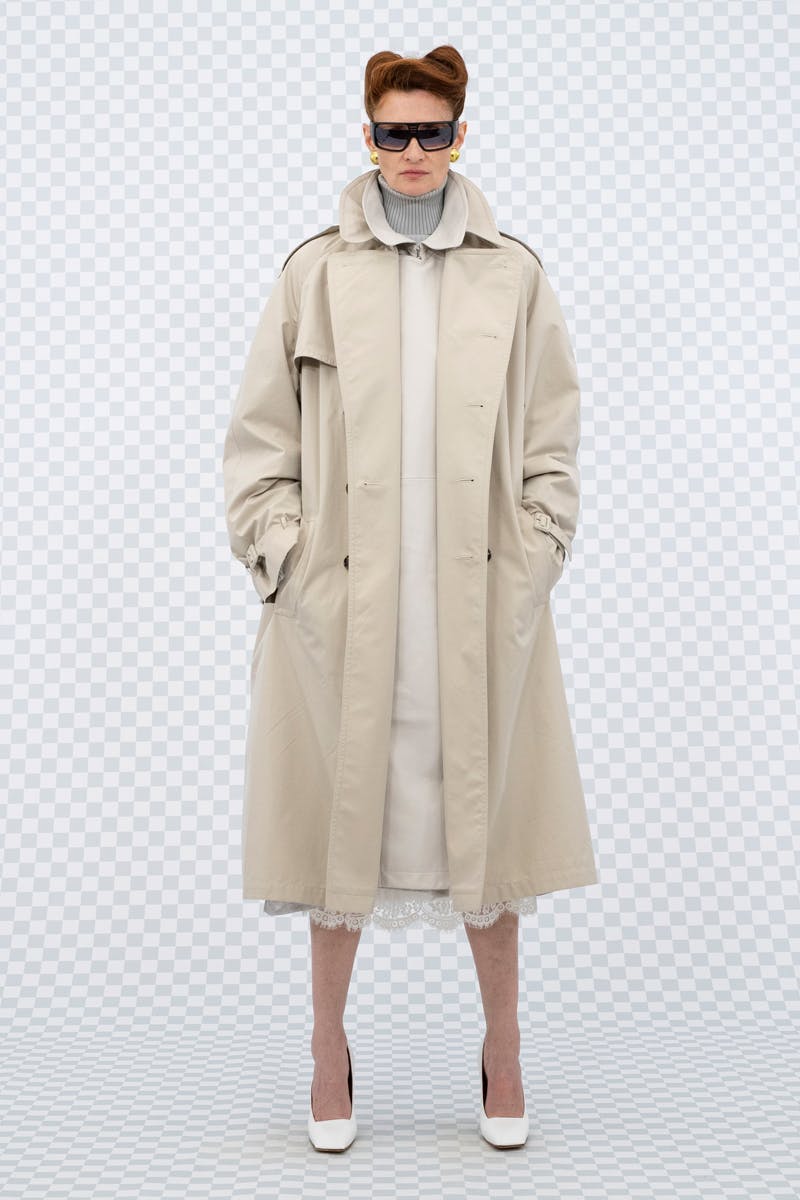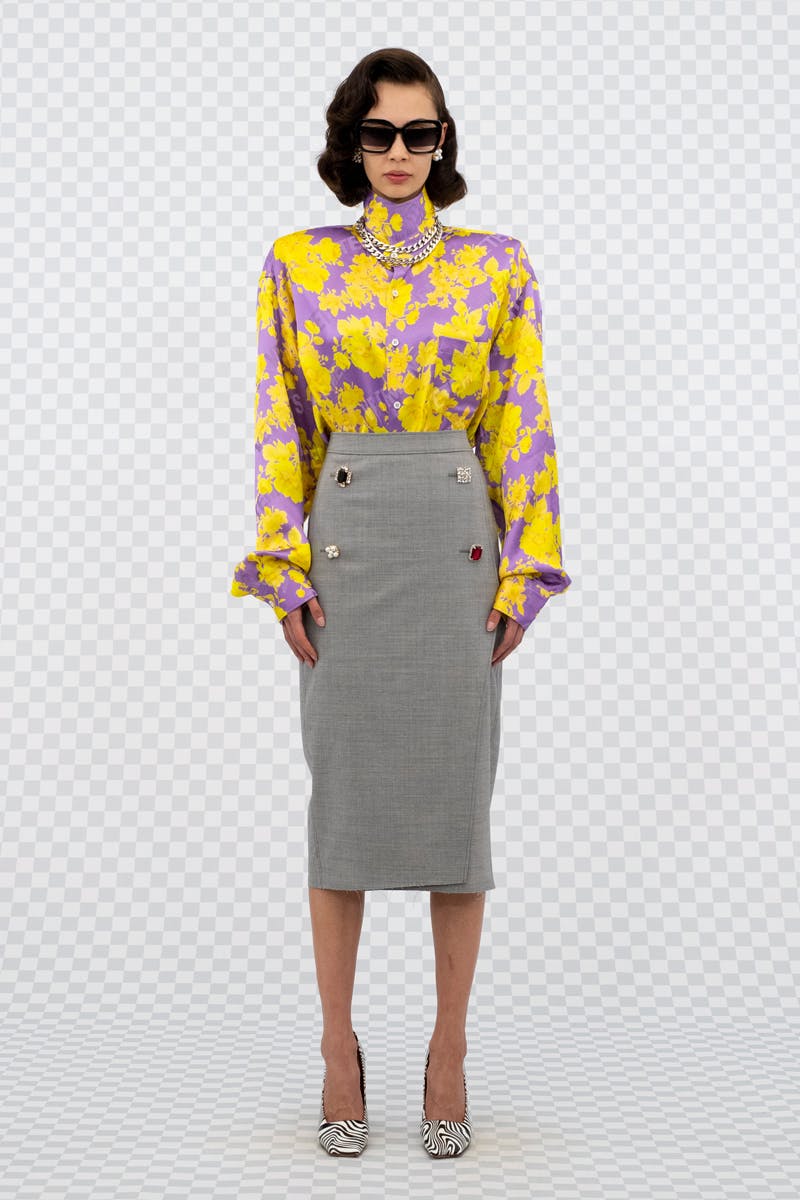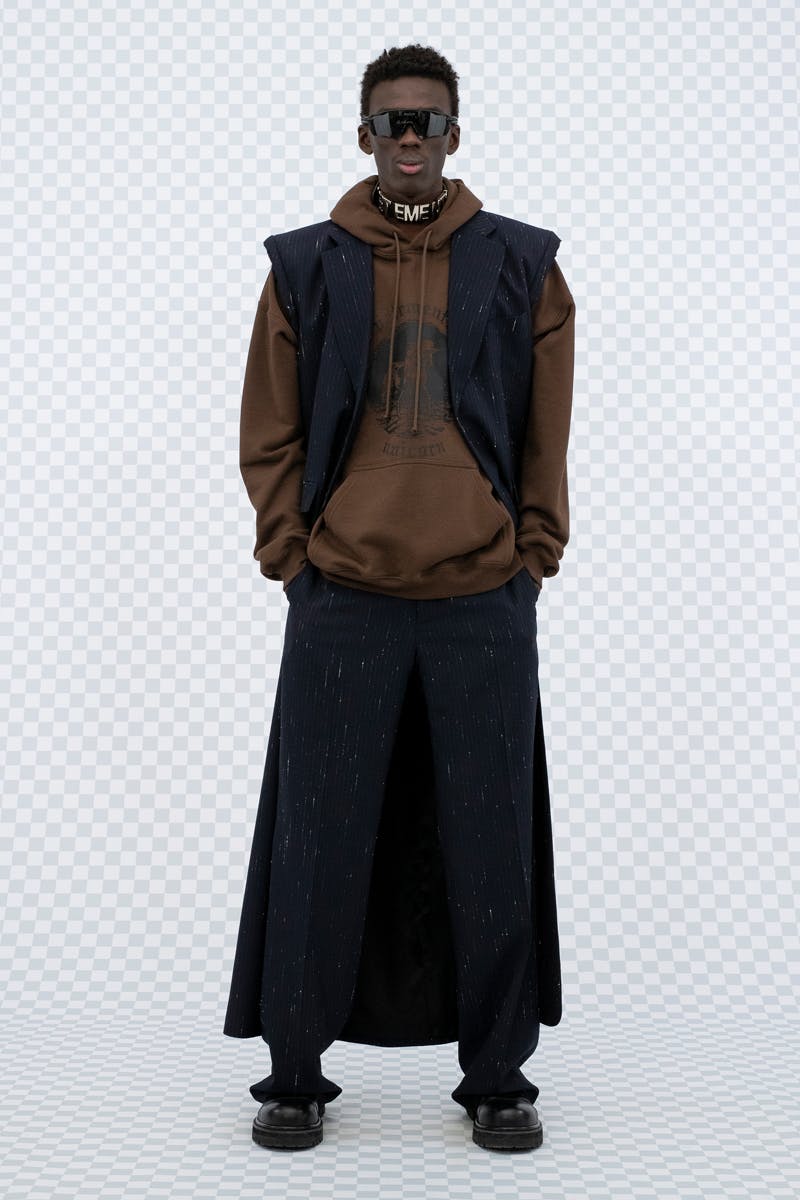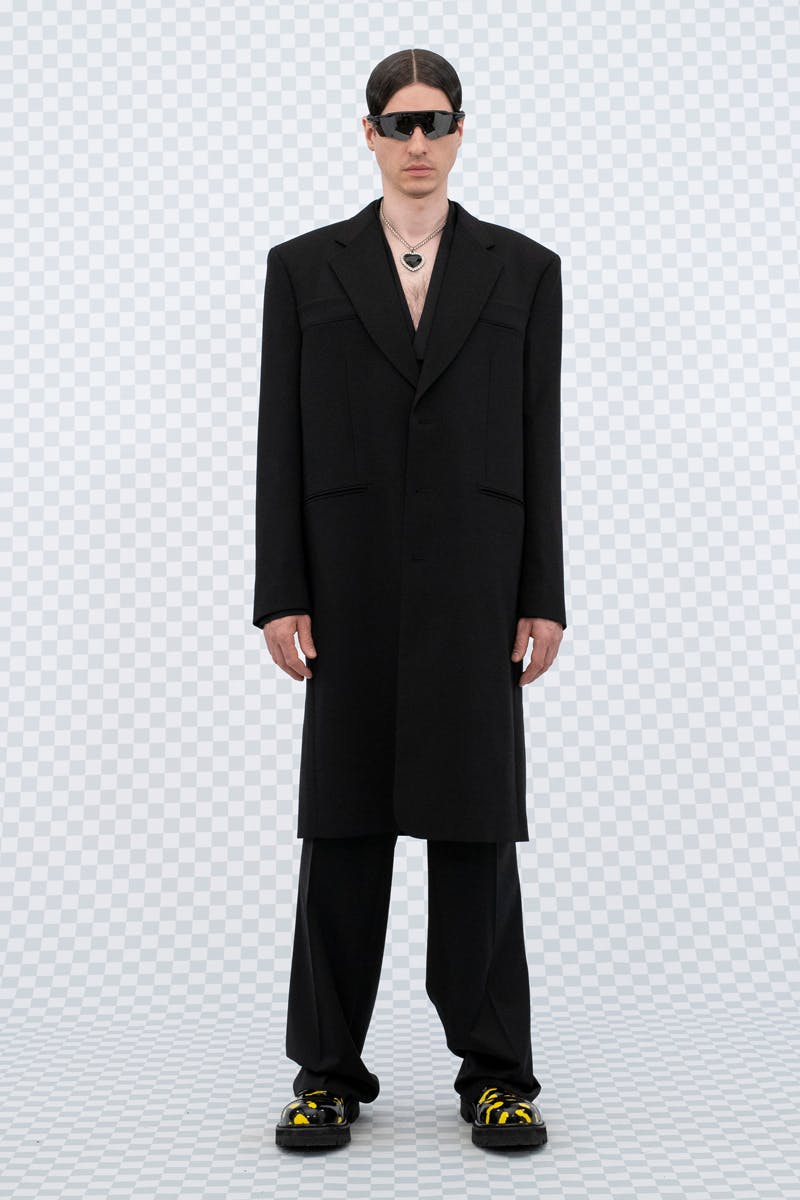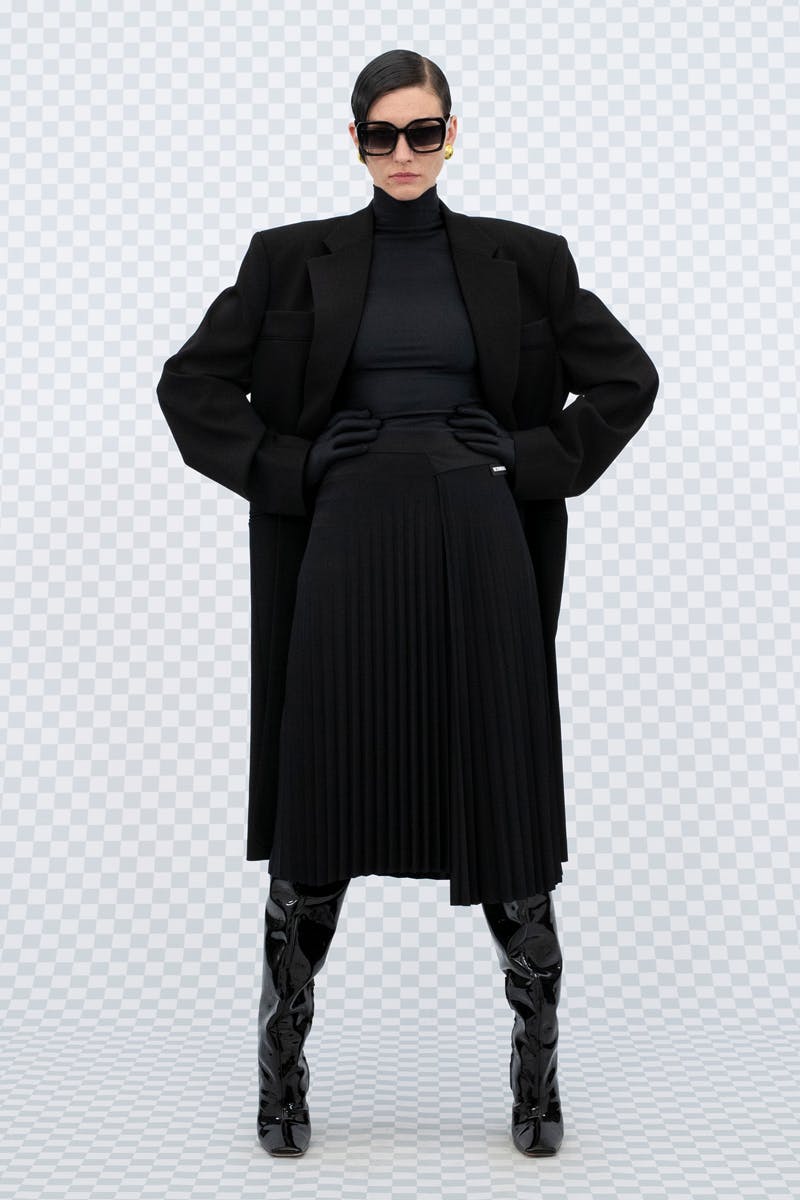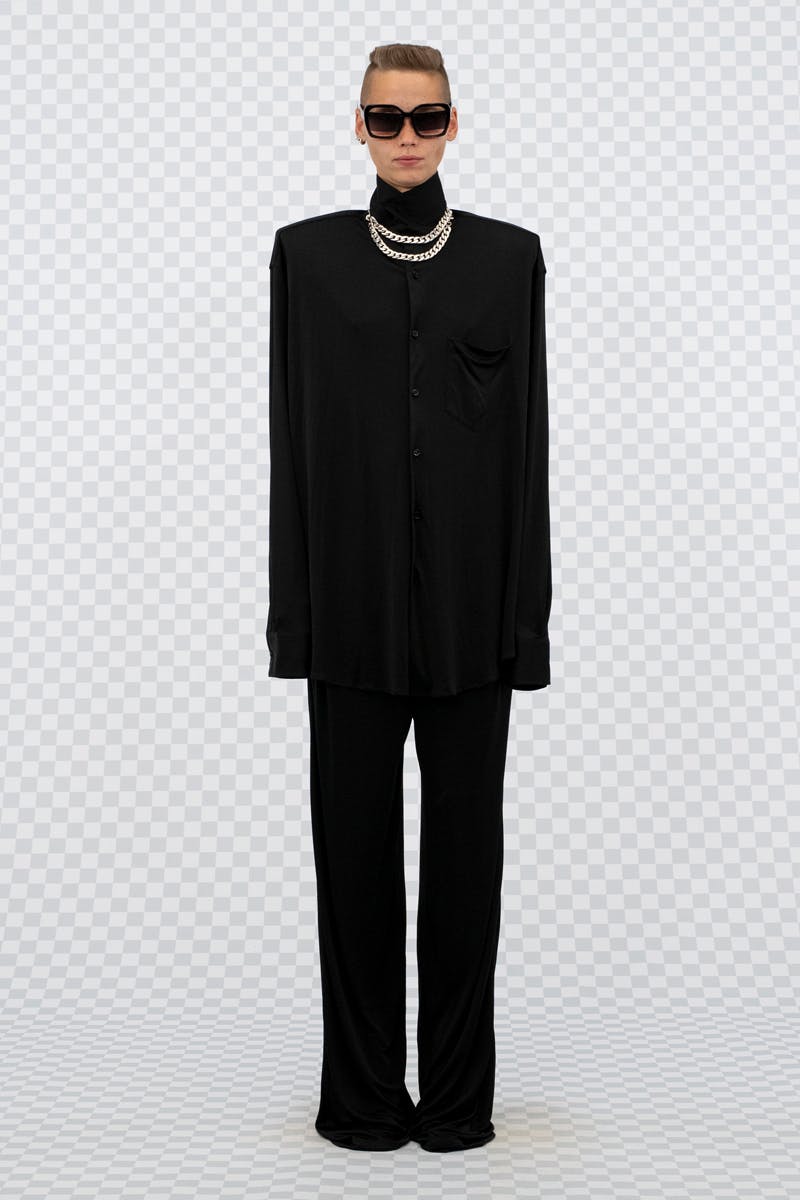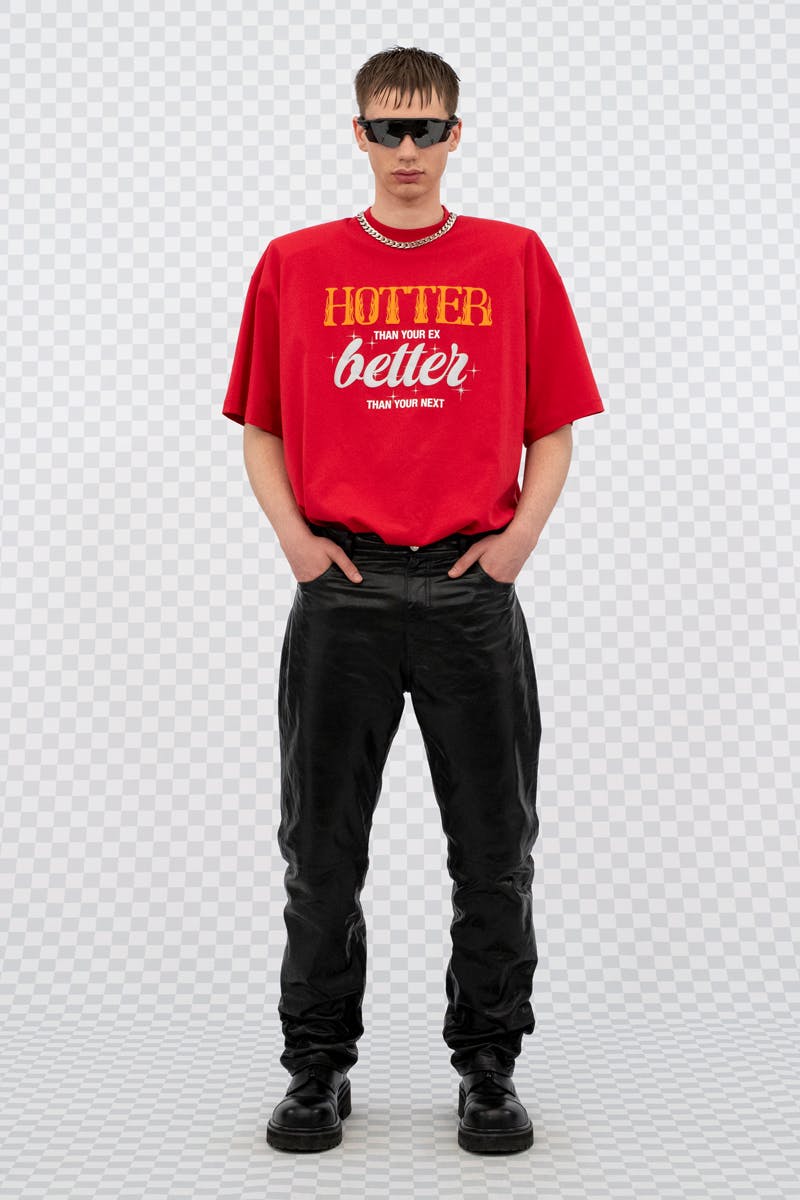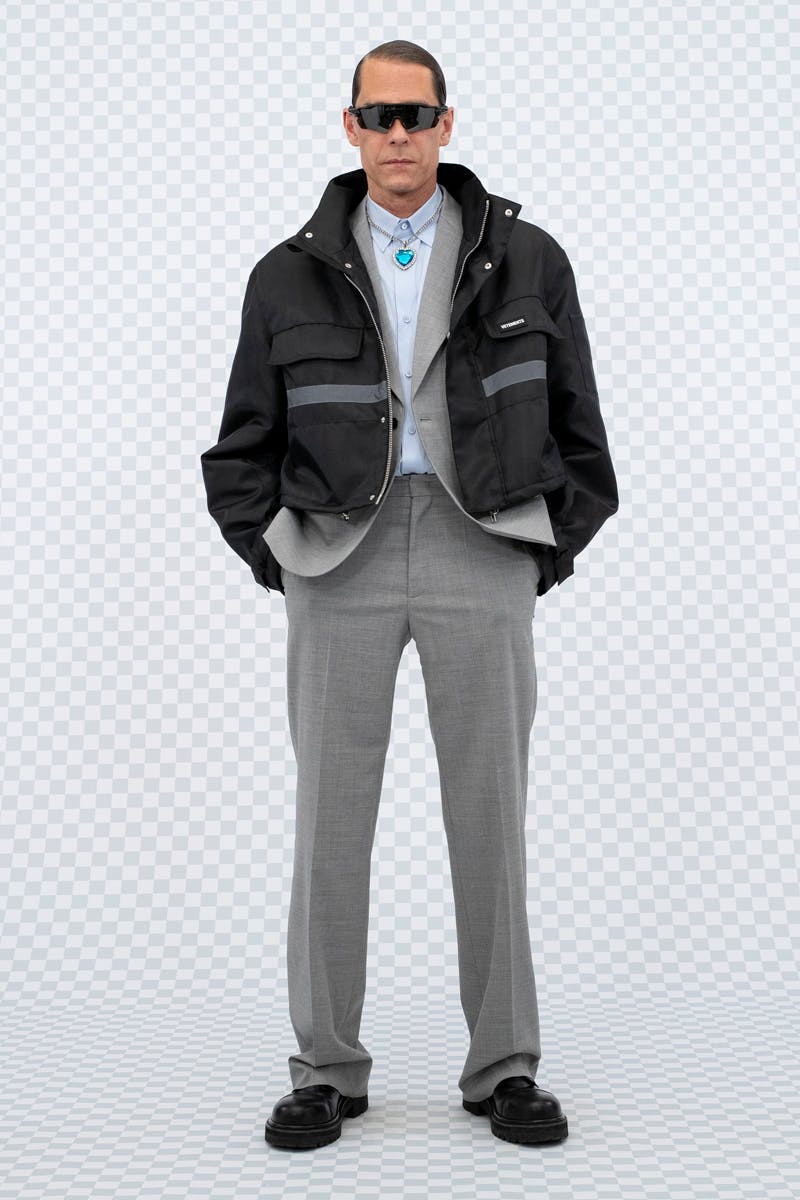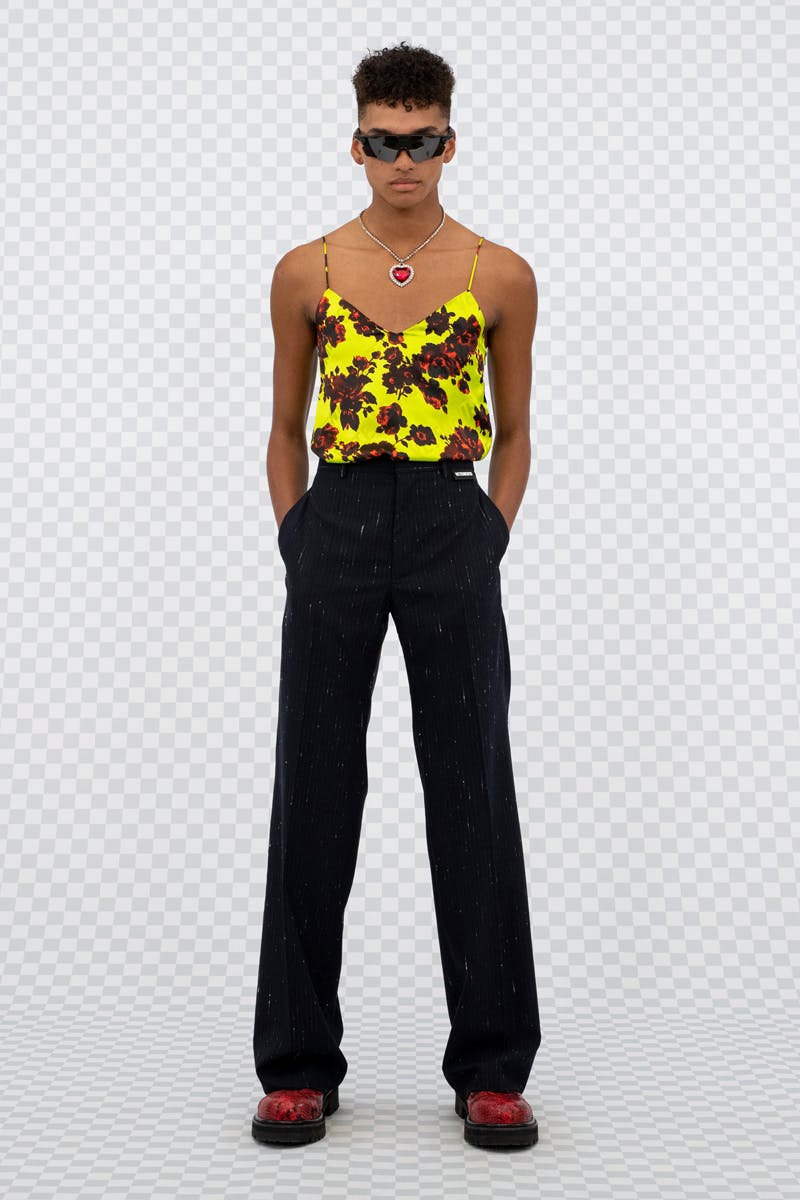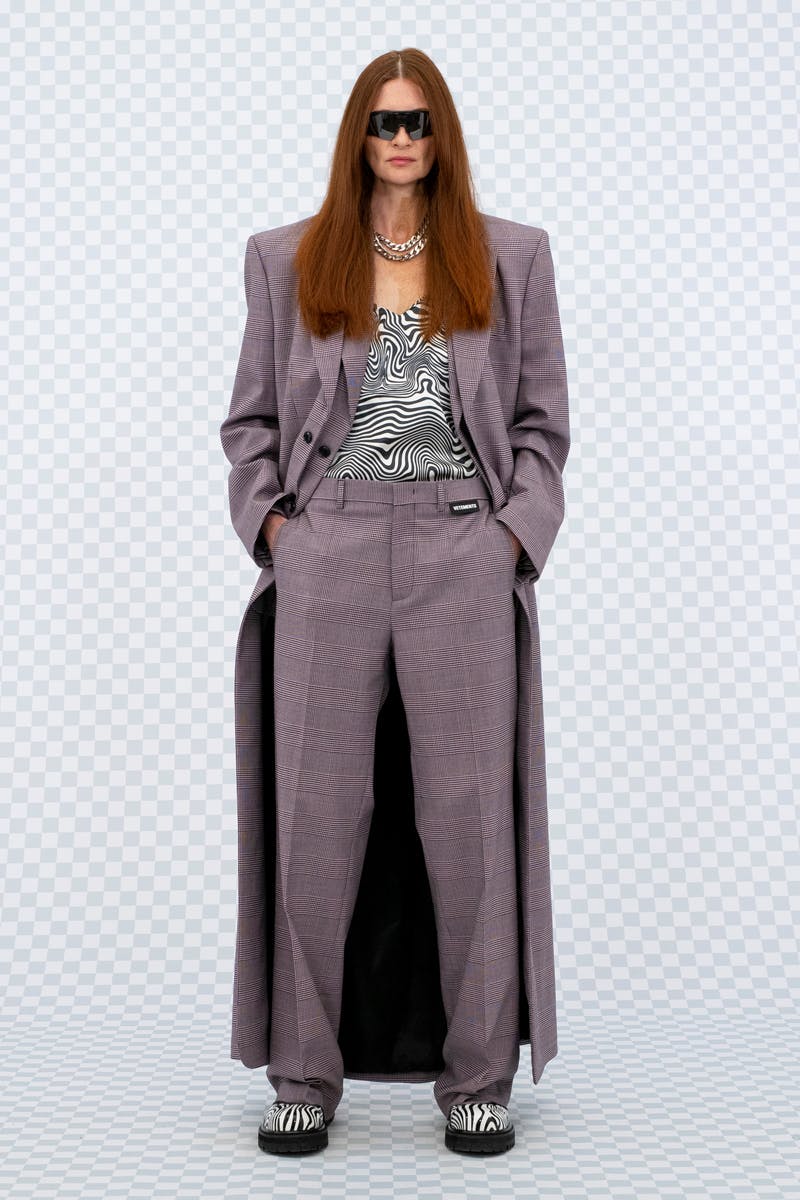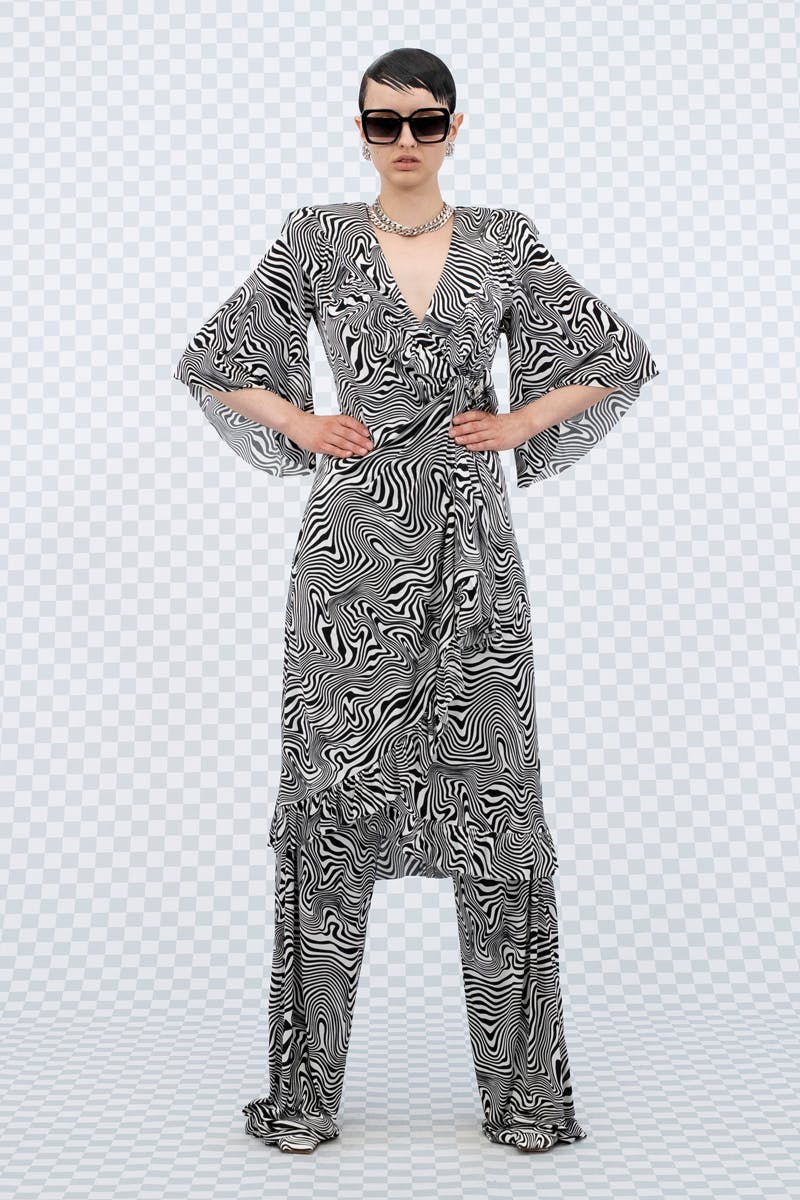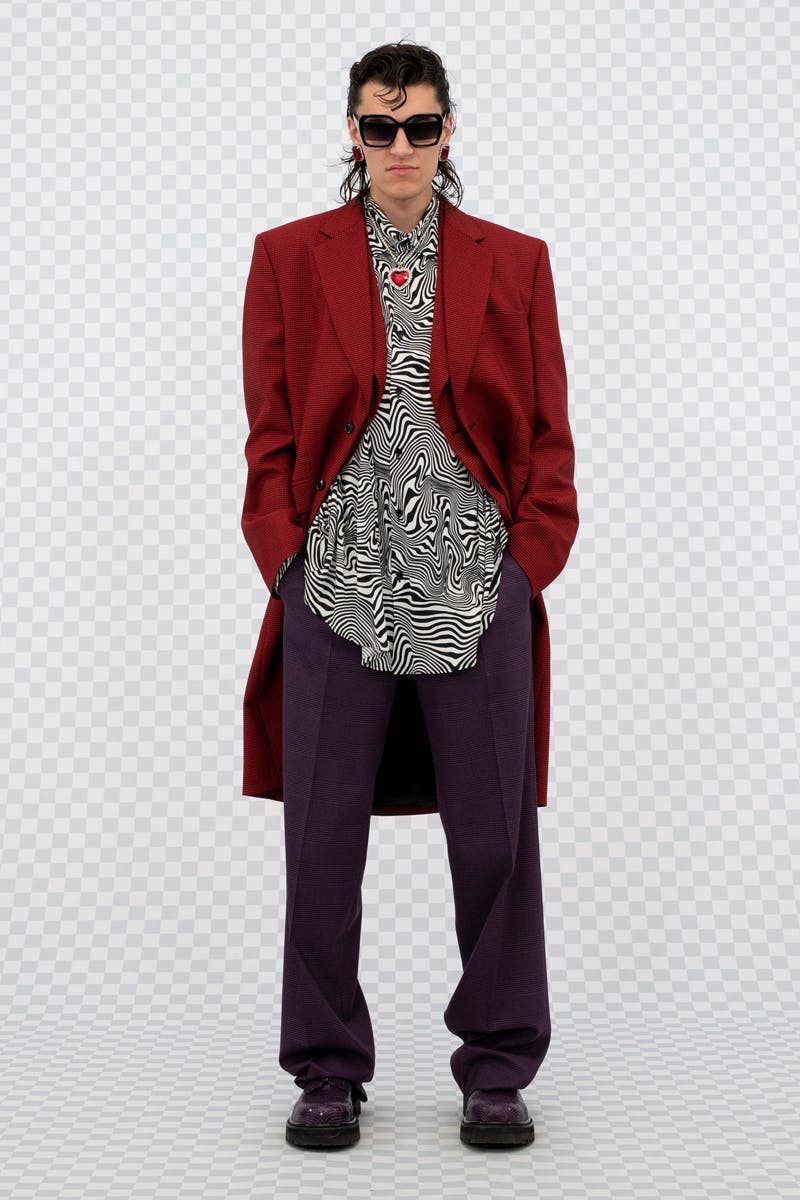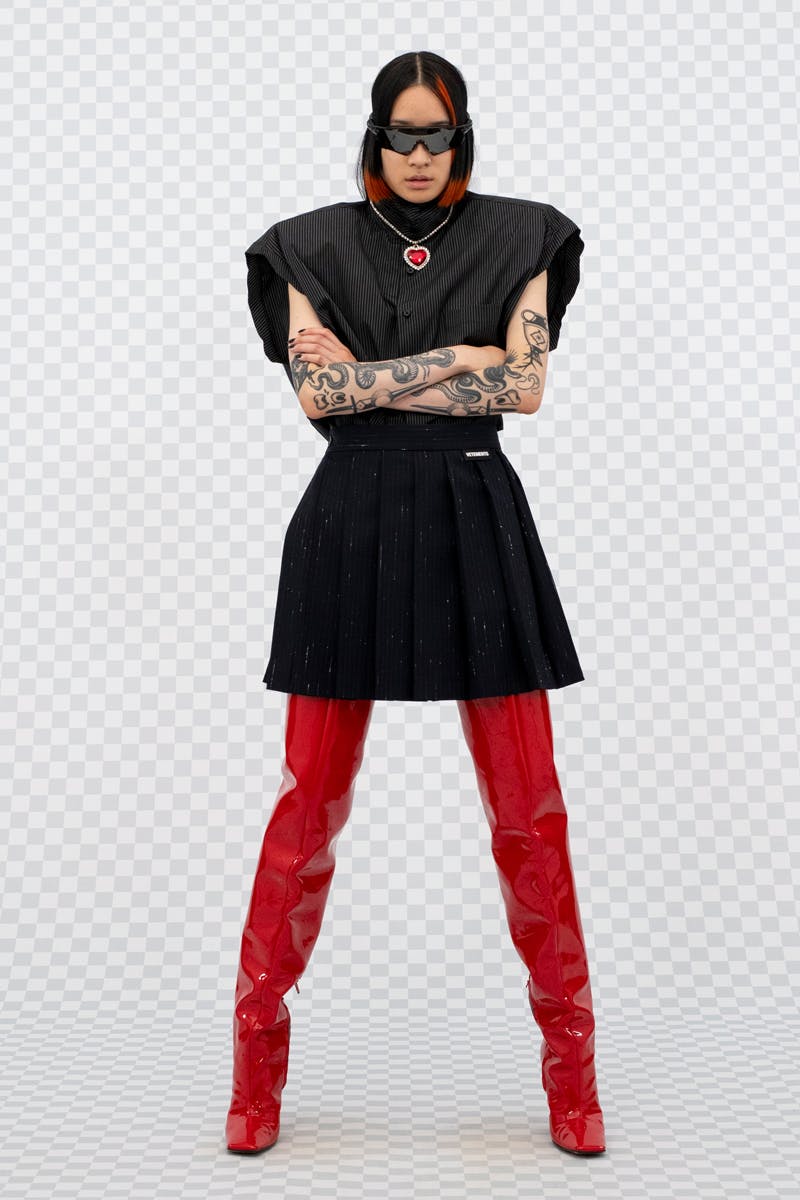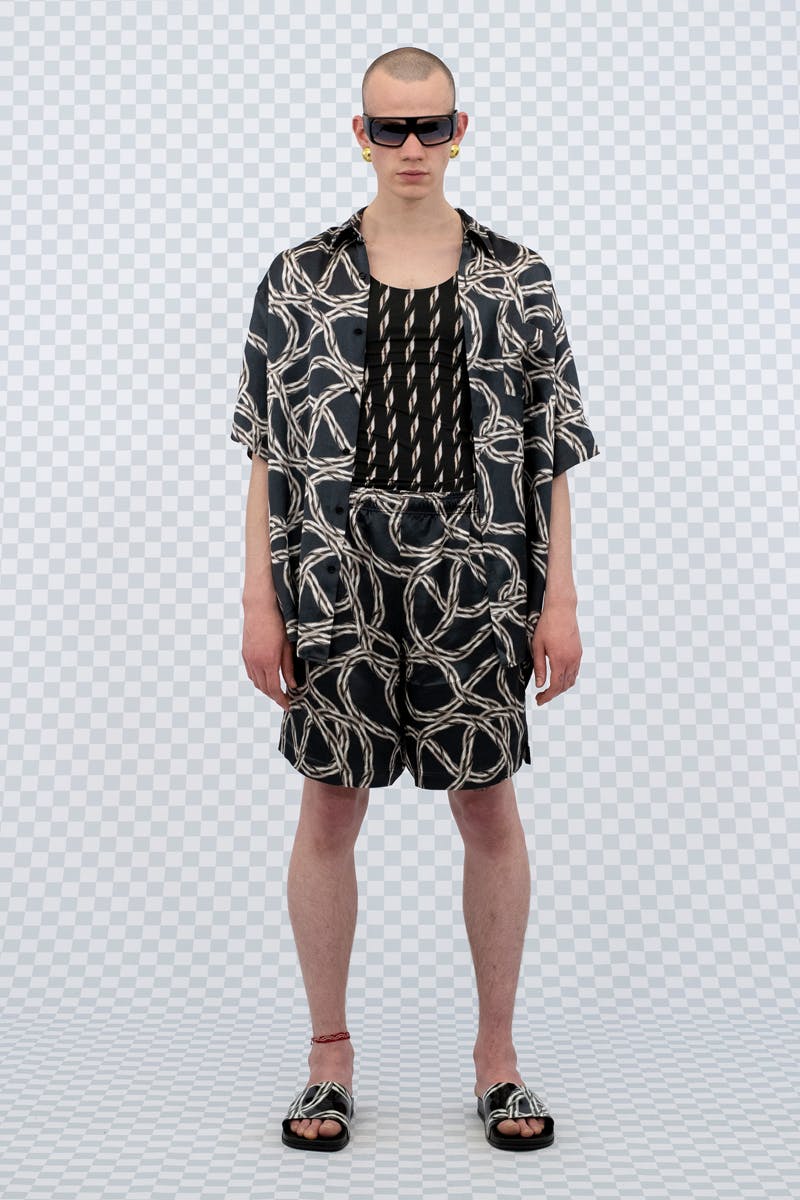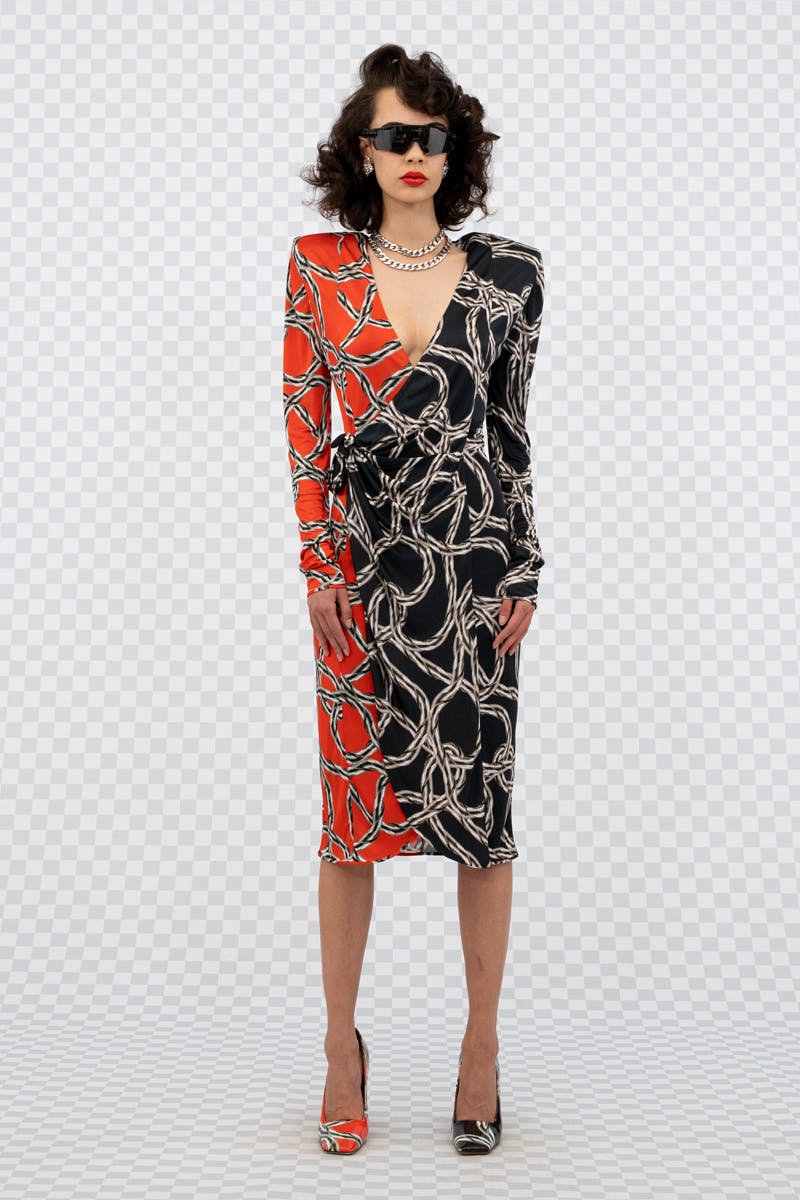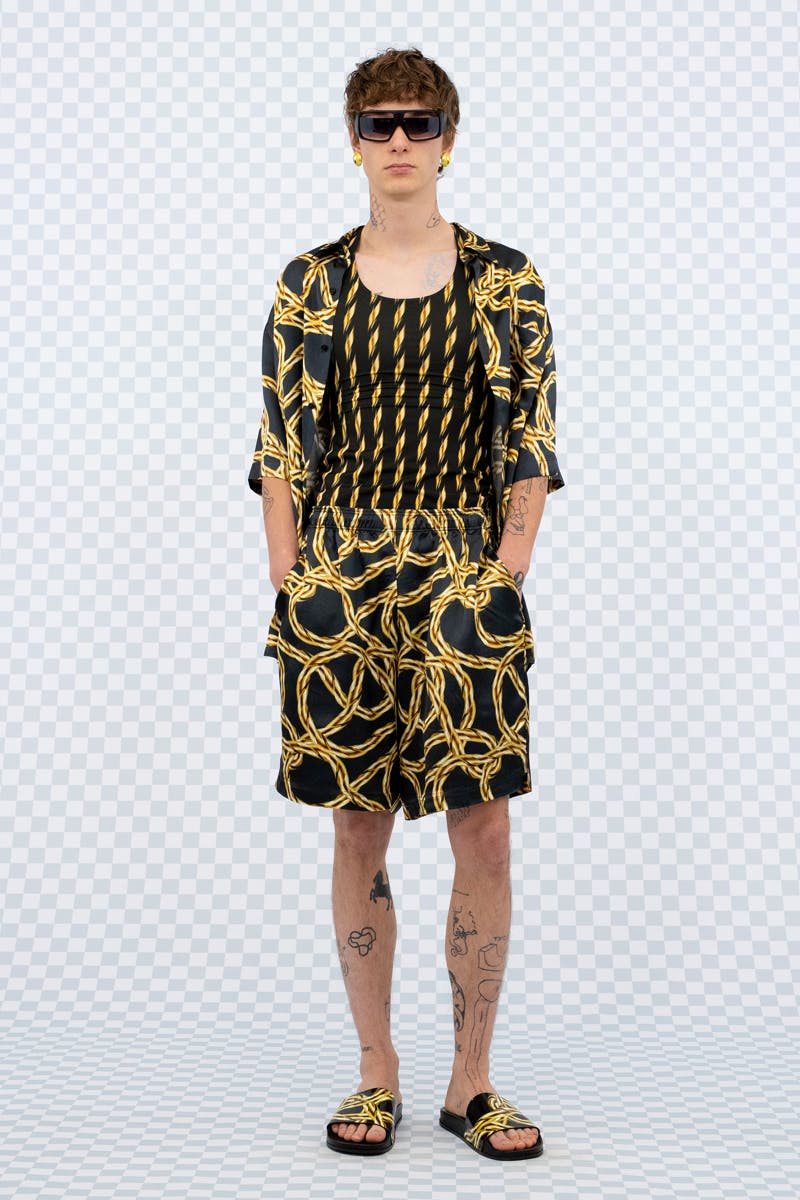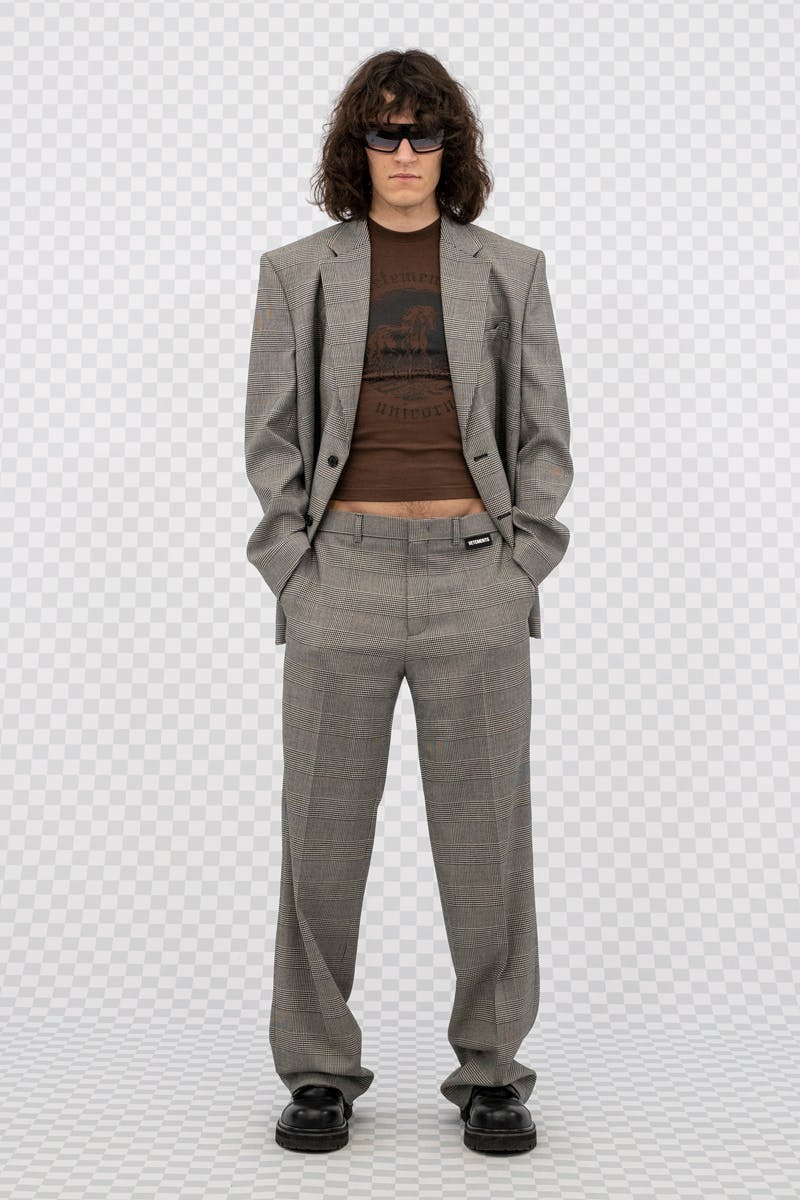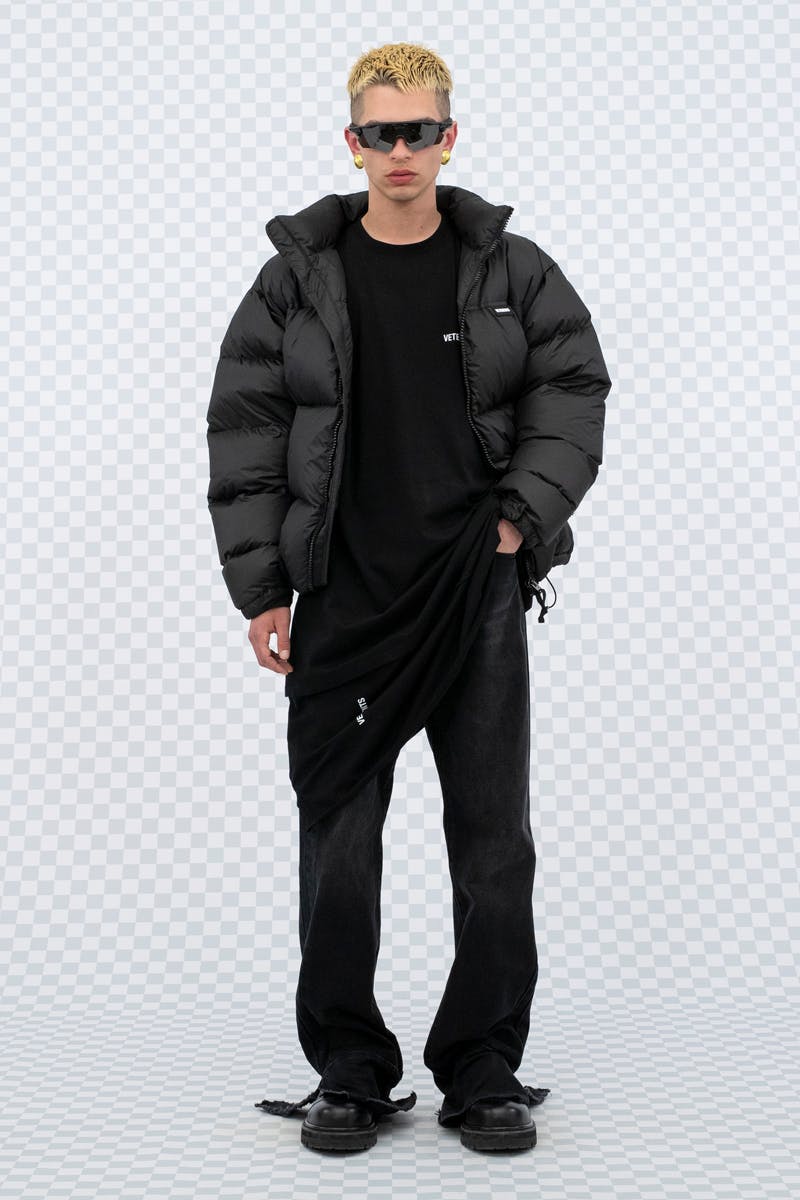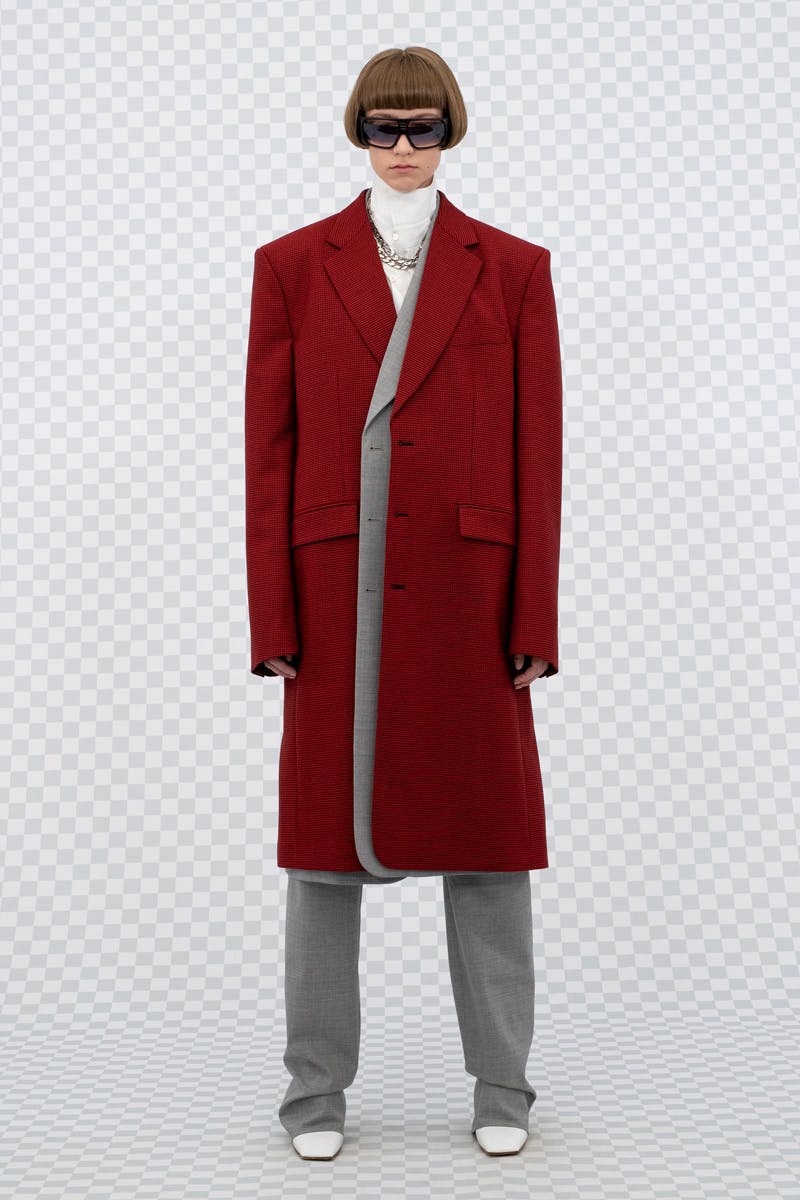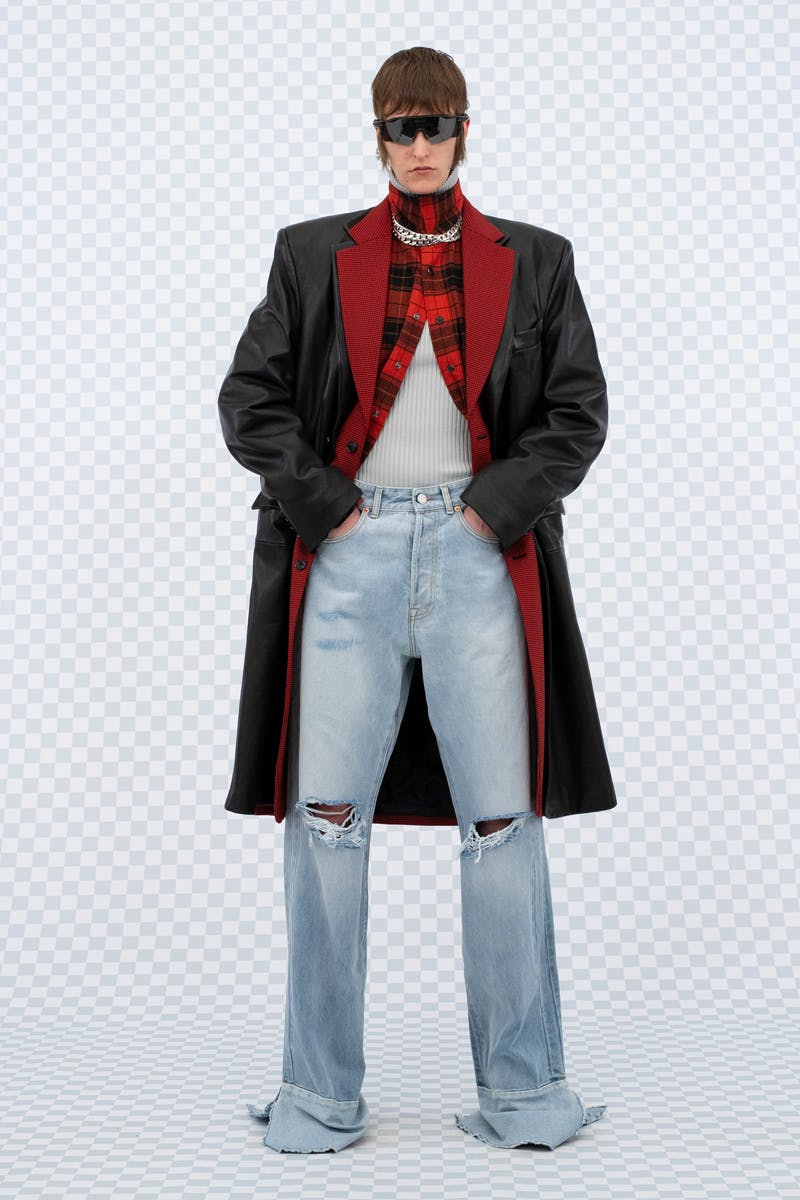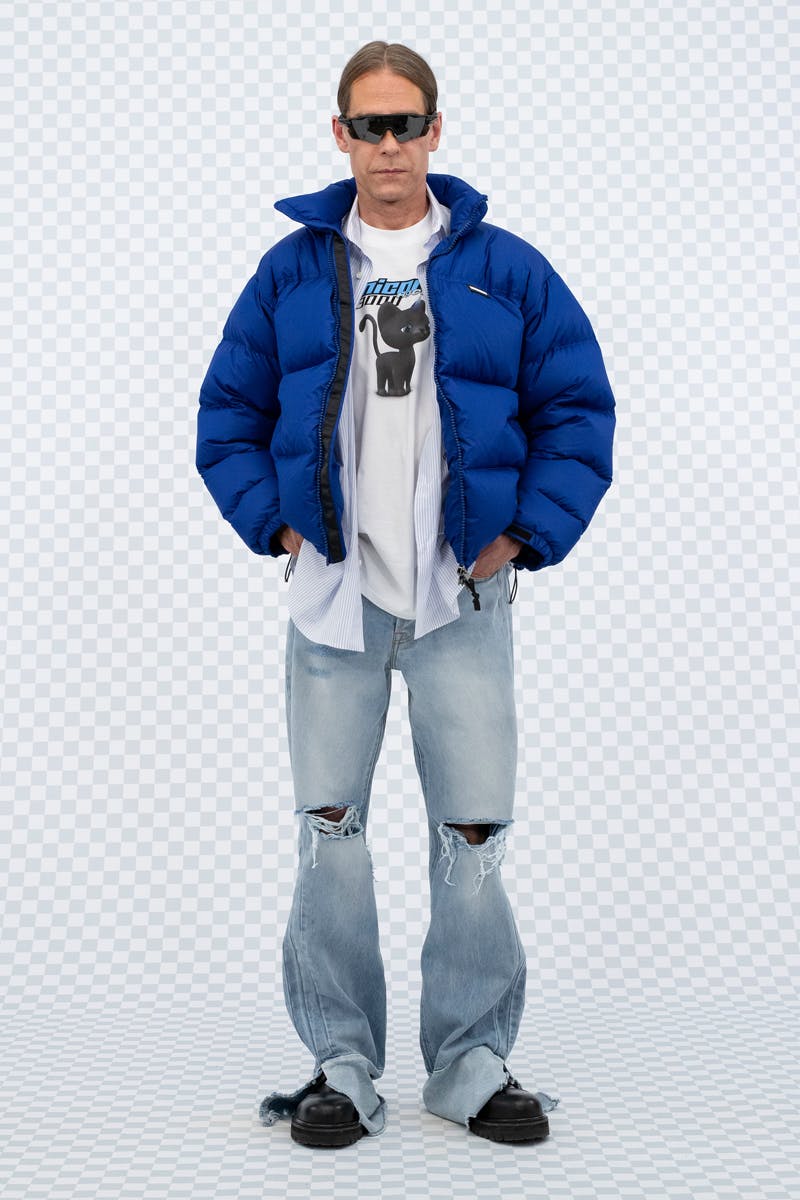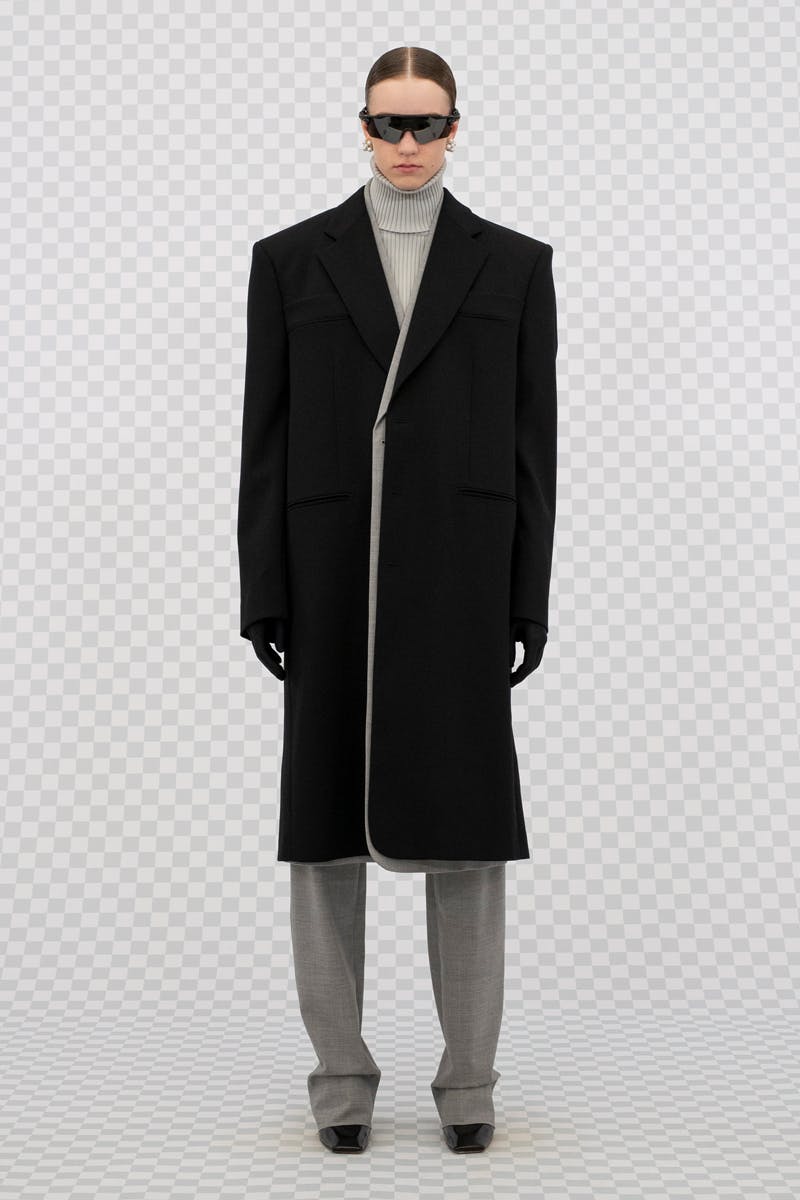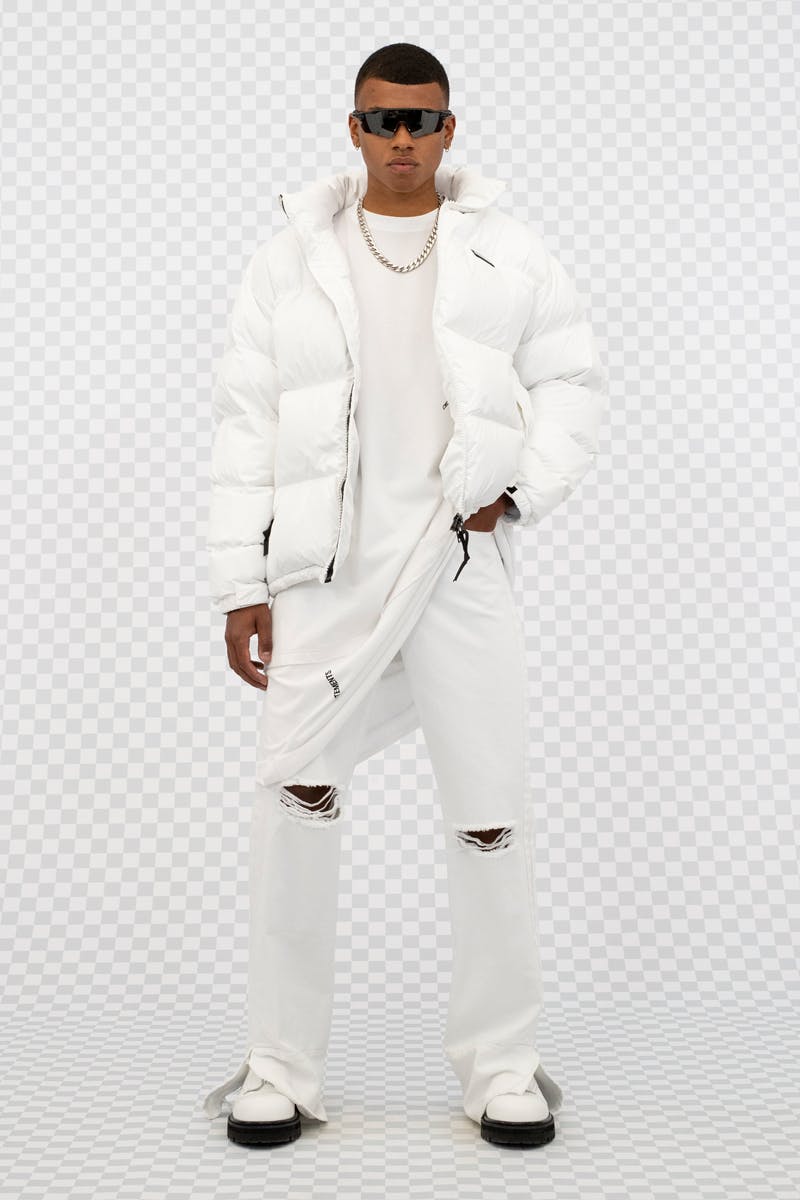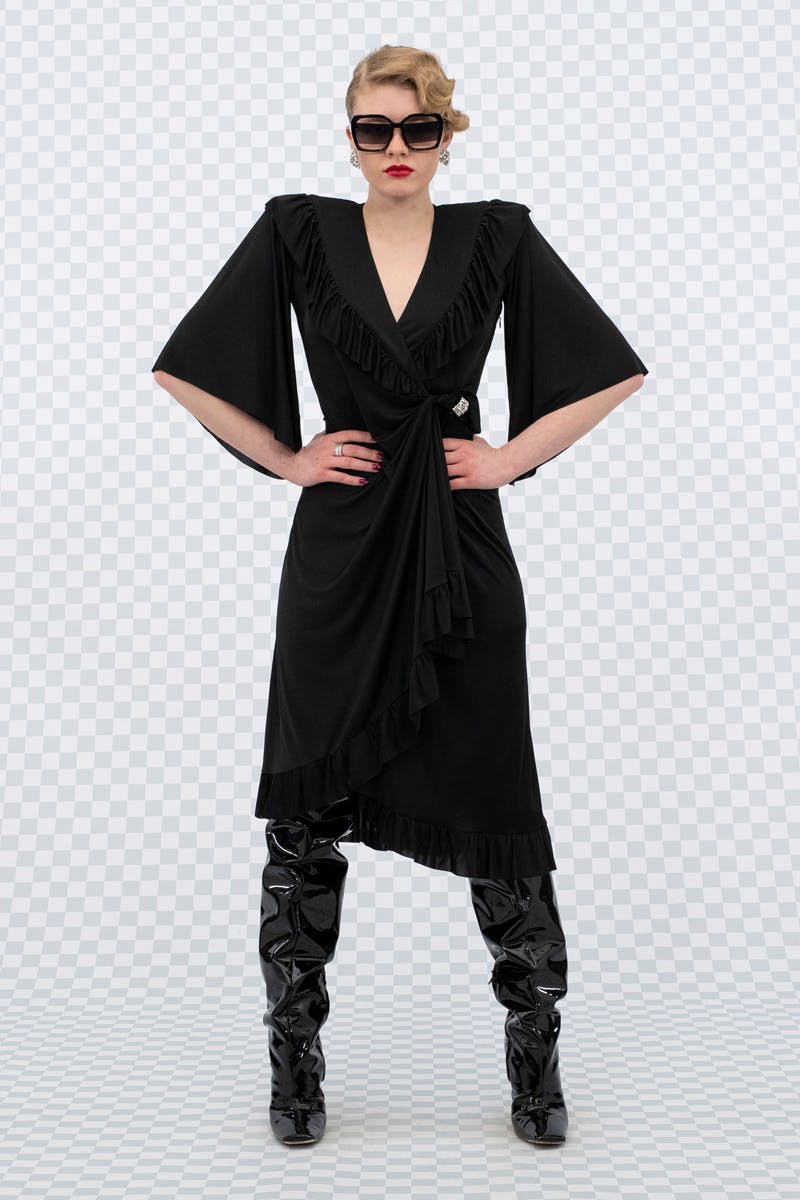 Brand: Vetements
Season: Spring/Summer 2022
Key Pieces: All-over-printed everything, from magic eye-patterned suits, to floral bodysuits, to The Matrix-inspired numerical chains that streaked across enormous shirts, tank tops, and slacks alike, an extension of previous Vetements collections that saluted the Wachowski sisters' magnum opus. The sci-fi film was a touchstone for the presentation, which really brought Morpheus vibes by way of big overcoats and sharp sunglasses, with a touch of Trinity in the shapely sculpted gowns and shiny outerwear.
Editor's Notes: All three of the Instagram posts that announced Vetements' immense 129-look collection misspelled the brand's name as VTEMETNES. They coordinated with an identical IG page, but it hadn't uploaded any posts even an hour after the show "happened" — quotes needed because it was an off-calendar Fashion Week-free event that no one attended. A series of pranks or willful deconstruction of runway norms? Welcome to Vetements' matrix.
And quite literally, as evidenced by the flowing green numbers seen in the preview uploaded to Instagram by Vetements and its CEO, Guram Gvasalia. This visual motif was executed all-manner of ready-to-wear, including boxy coats that wouldn't look out of place in the early 2000s, a source of much inspiration for the Zurich-based fashion brand. Need proof? Look no further than its ever-present sporty sunglasses and cheeky slogans ("HOTTER Than Your Ex BETTER Than Your Next" and, yes, "VTEMETNES: Think Differently").
Those graphic hoodies and T-shirts were layered beneath the brand's signature square-shouldered jackets, camo trucker jackets, and graffiti-scribbled trenches with youthful aplomb. Make no mistake, though, Vetements isn't a mere streetwear brand — its box-shaped blazers, high-collared shirts, and dual-layered wool coats form the basis of a deconstructed biz-cas wardrobe, demonstrating much more than an ardent reliance on sellable street basics.
Then, there's that "The Devil Doesn't Wear Prada" nod, a riff on the film that brought the phrase into common parlance through its lighthearted exploration of the semi-vicious hierarchy in the fashion biz. Though it's also a natural extension of the hot as hell flame patterns seen throughout the expansive collection, the playful verbiage also reflects Vetements' inherent flippancy for industry norms as it toys with social media, bedeviling conventional luxury with its normcore puffers, proportion-warping knitwear, and shapelessly shapely tailoring.