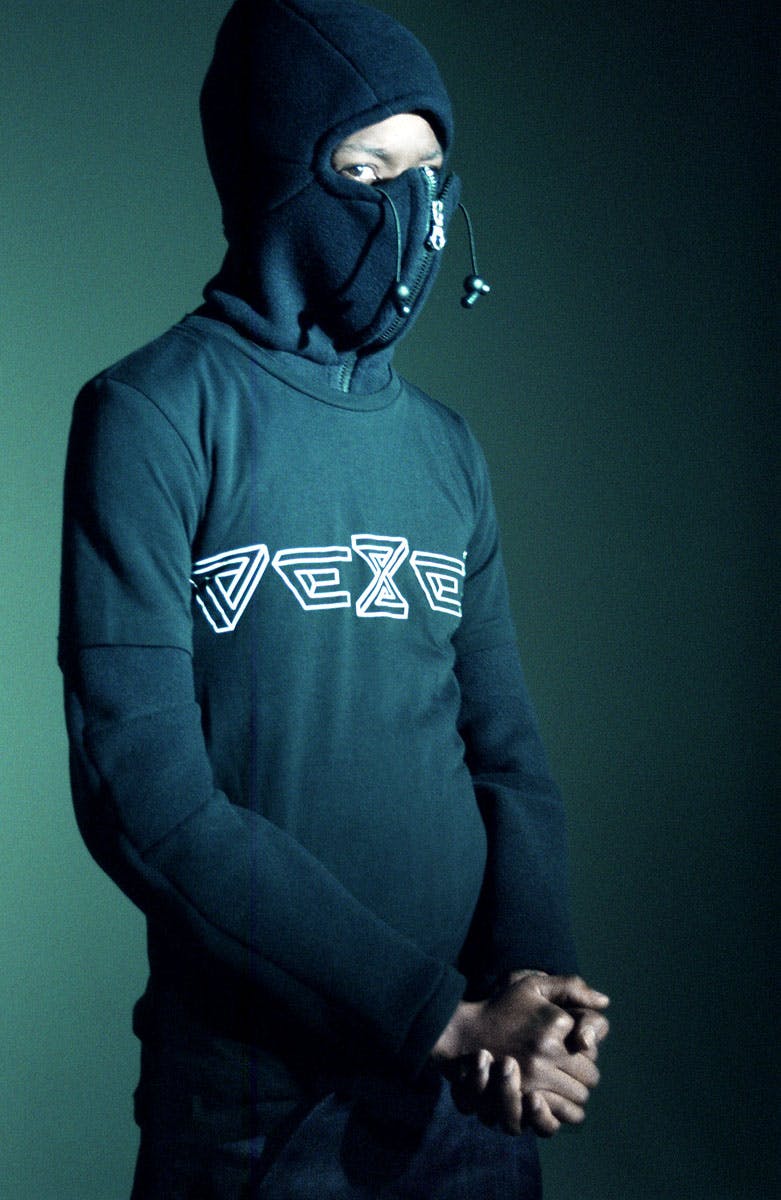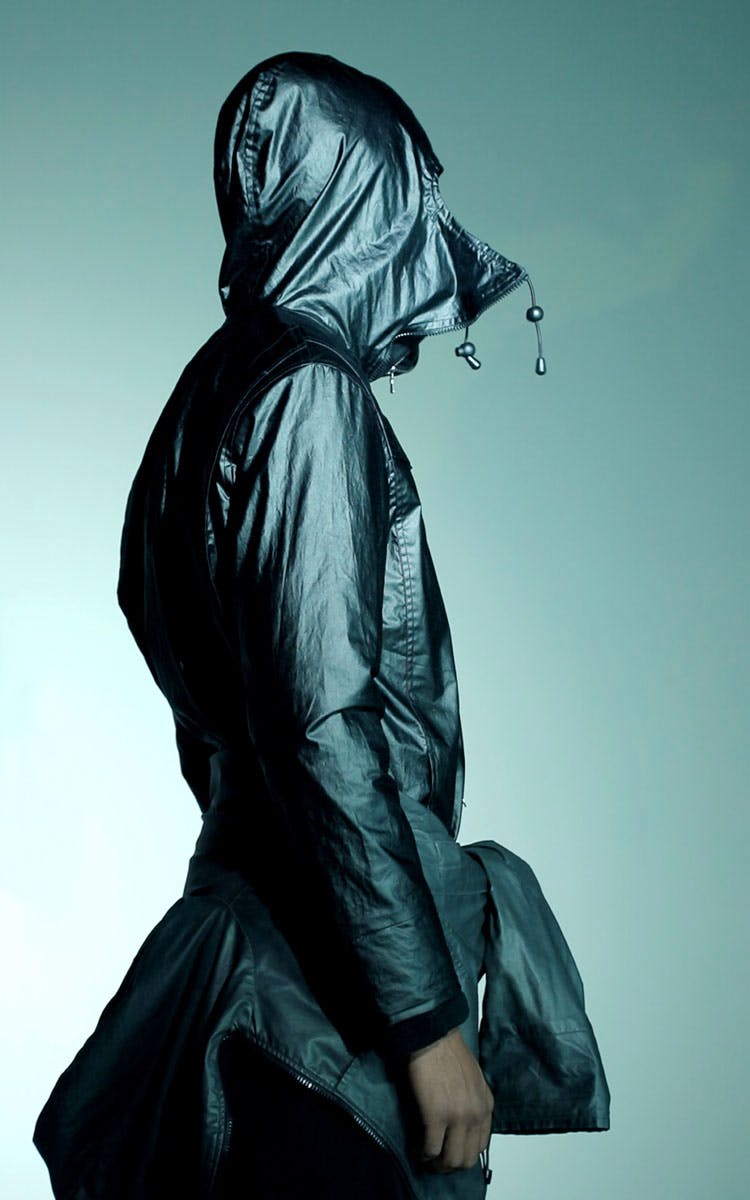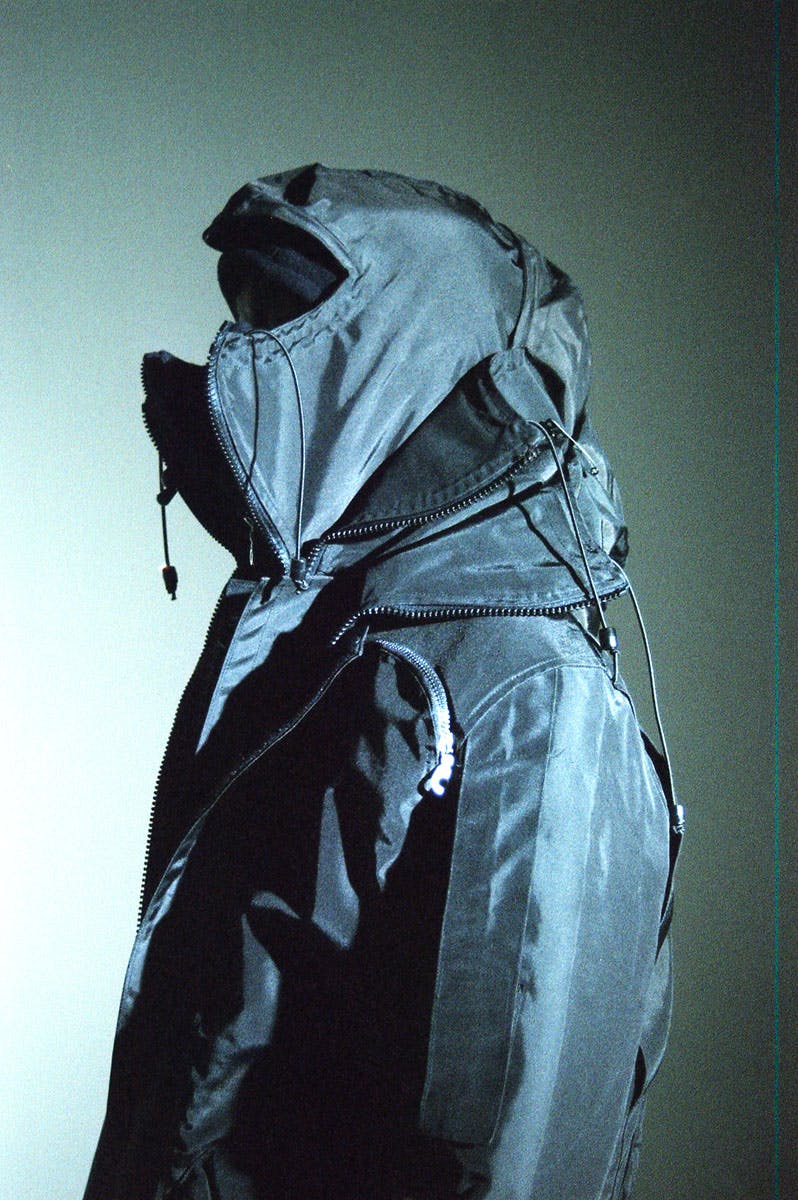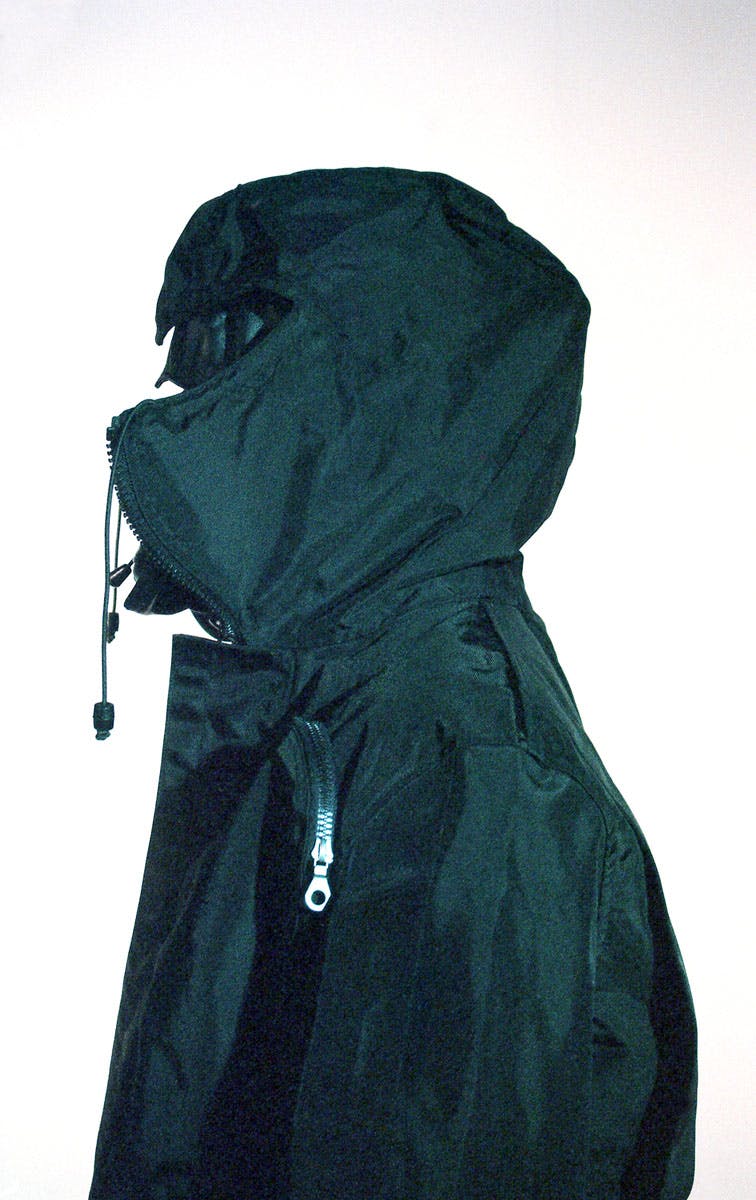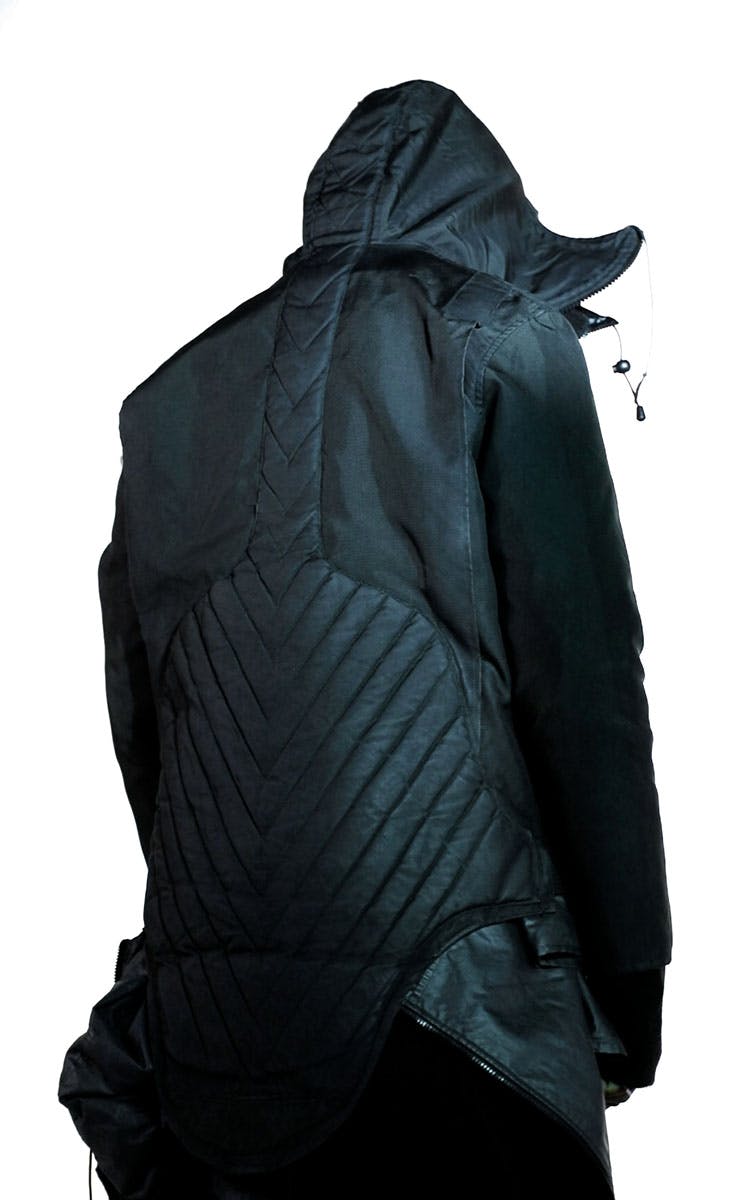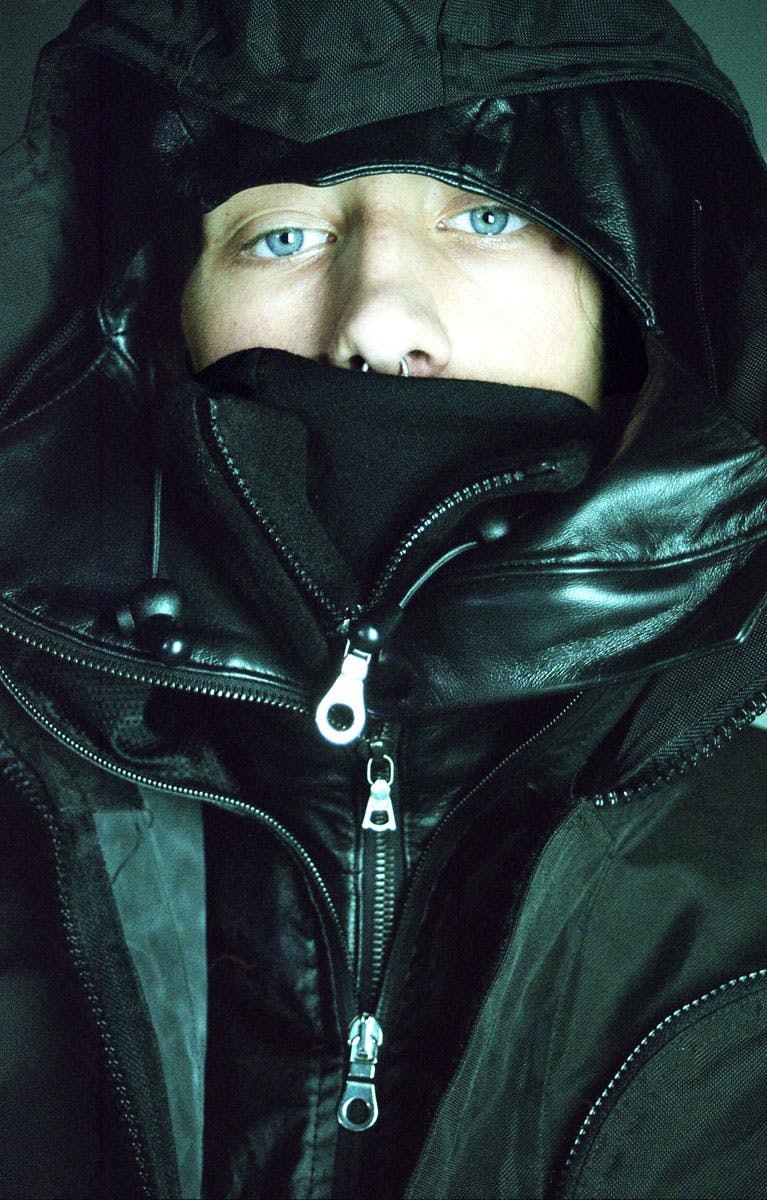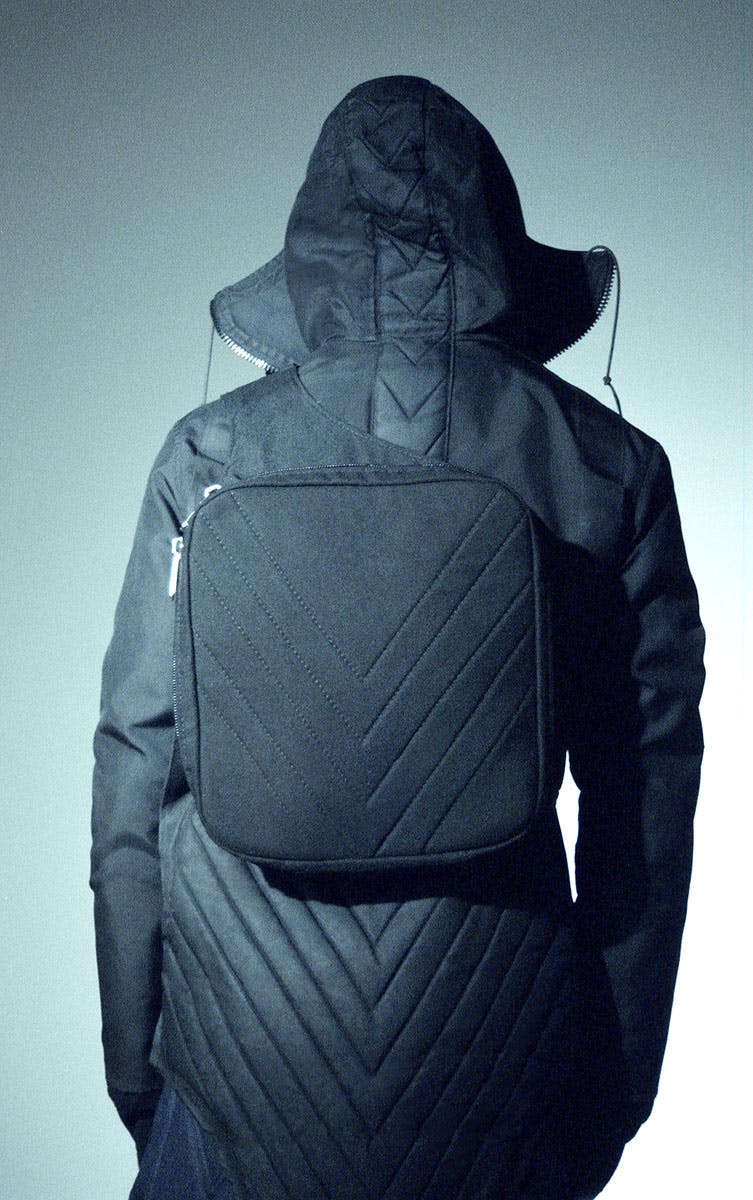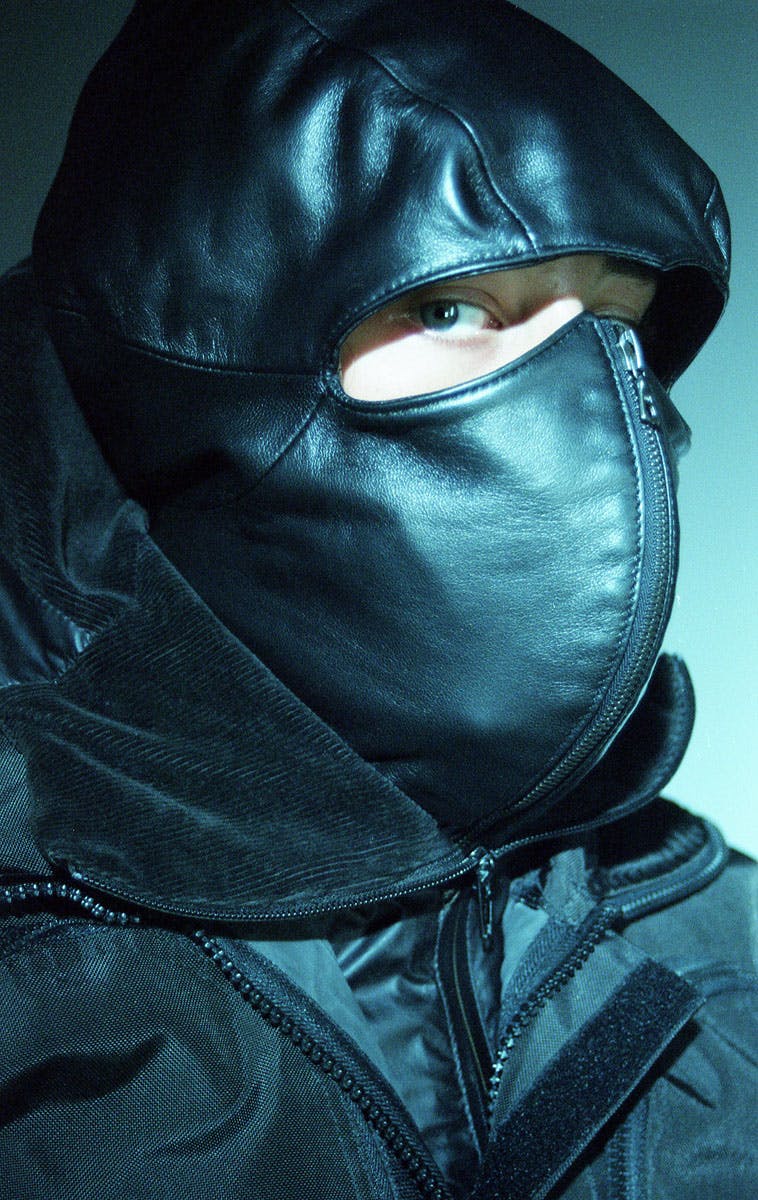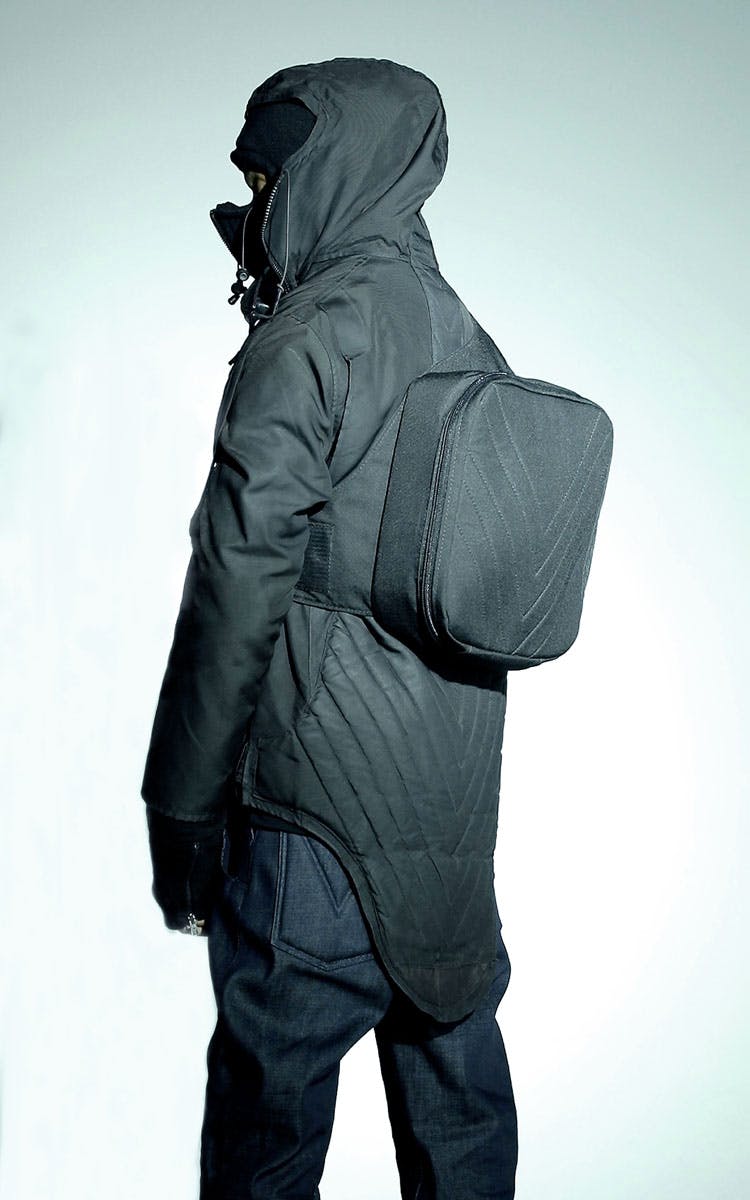 British designers Adam Thorpe and Joe Hunter launched Vexed Generation in the mid '90s as a retaliation to the heightened levels of surveillance, air pollution, and other infringements of civil rights they felt were happening in the UK at the time.
Memories of the label were stirred in September last year by Kanye West — who else? — after the rapper had put out a call via social media to track down the designers of a bag he'd come to love. Now, Thorpe and Hunter's high-tech utilitarian garments, as relevant to the style zeitgeist as they were two decades ago, have been relaunched, with a retro capsule available to cop via Farfetch.
We spoke to Vexed Generation's founders via email about why they chose now of all times to resurface the label and what they're fighting against in 2019.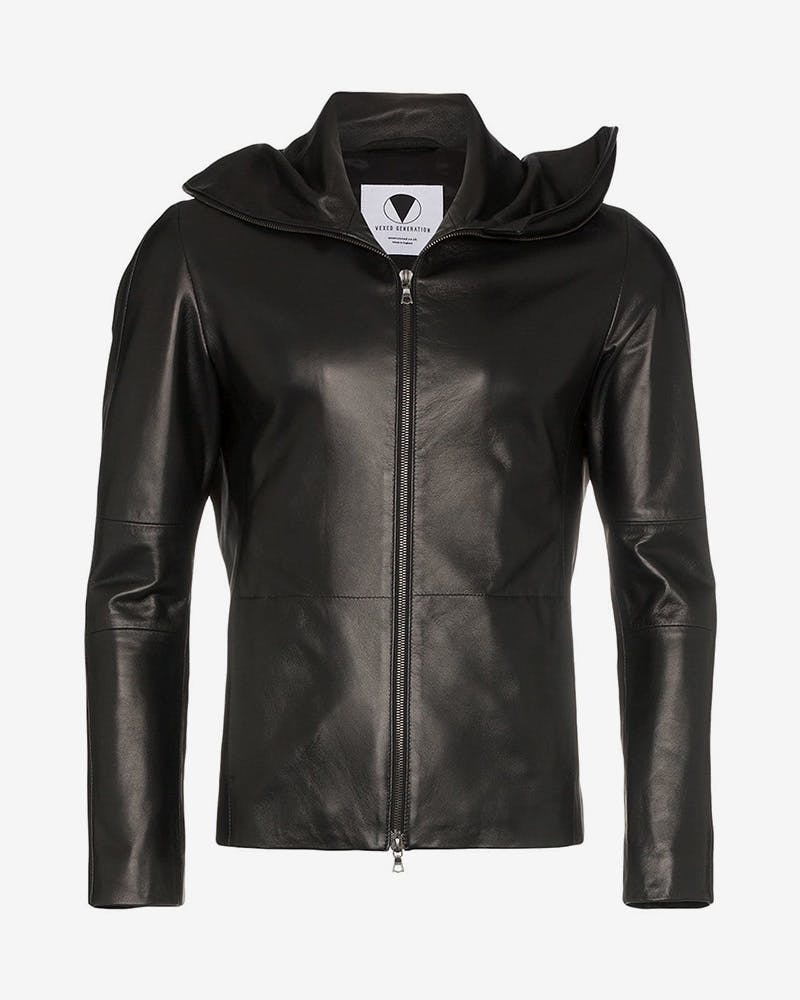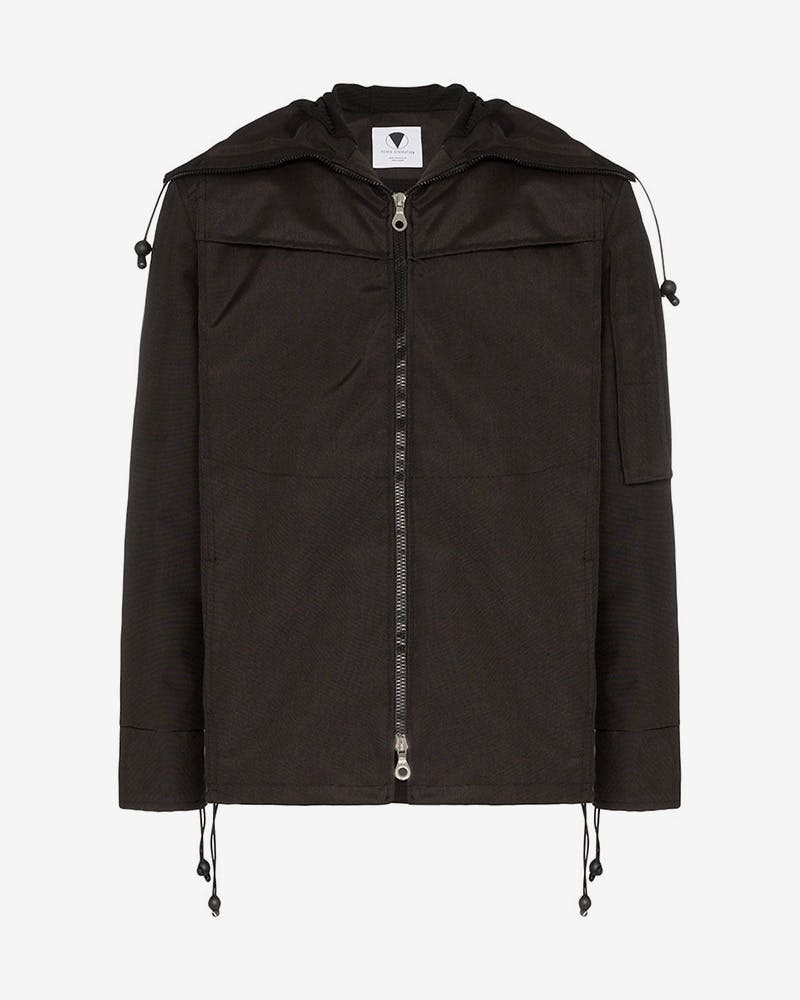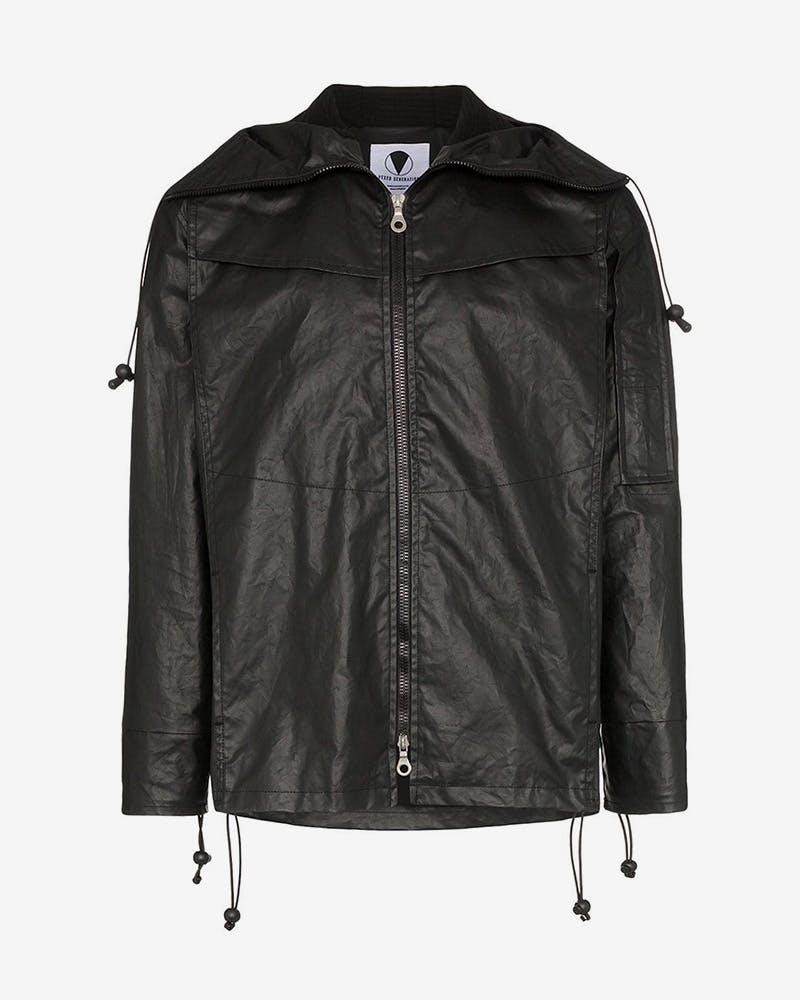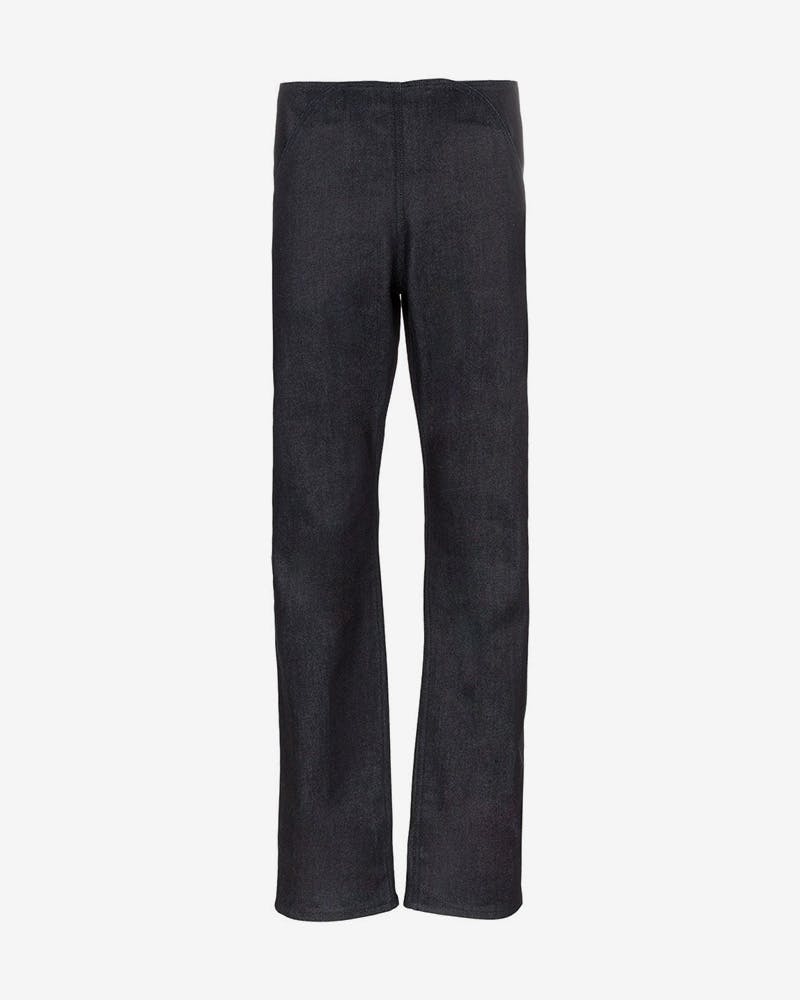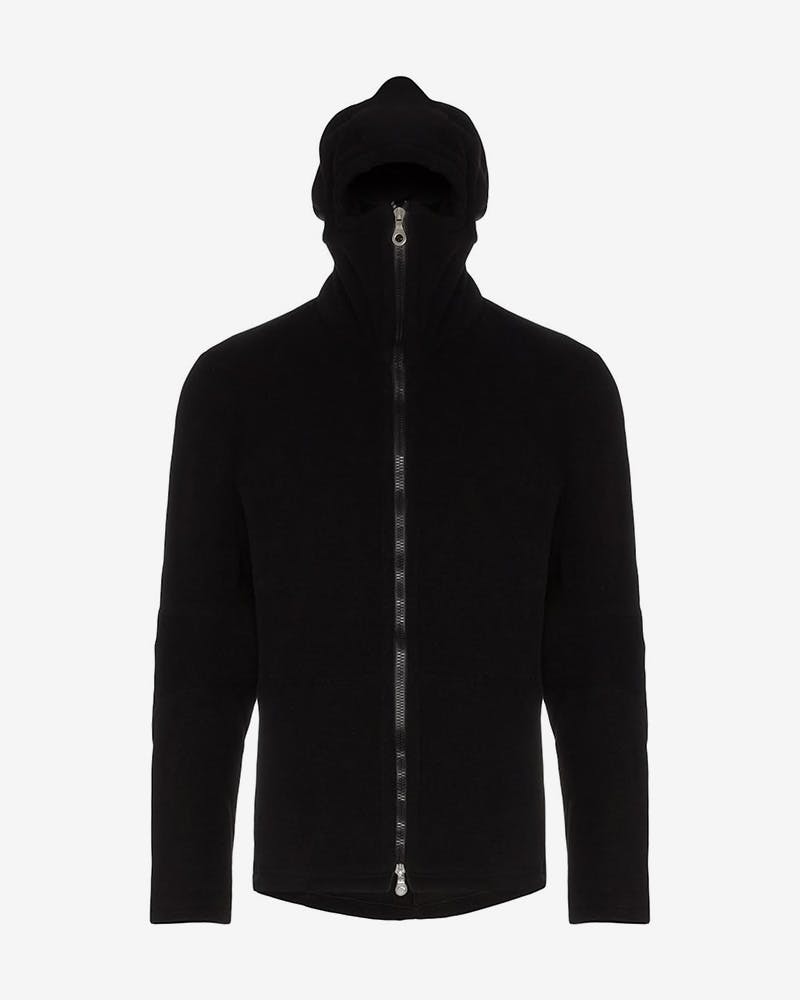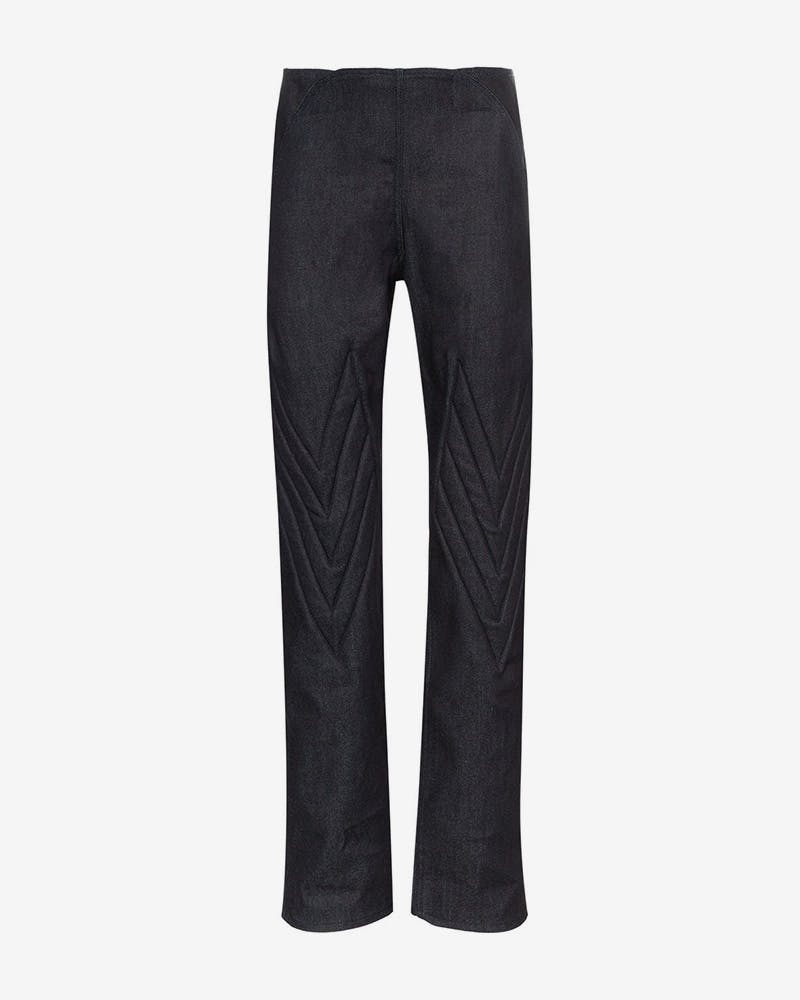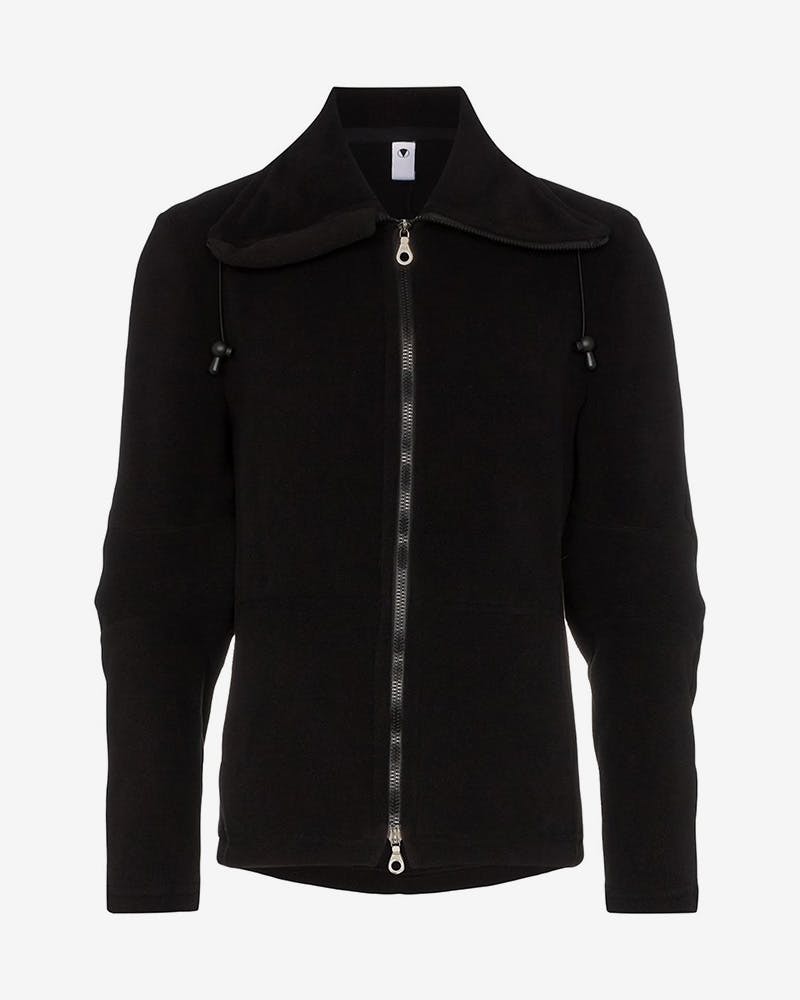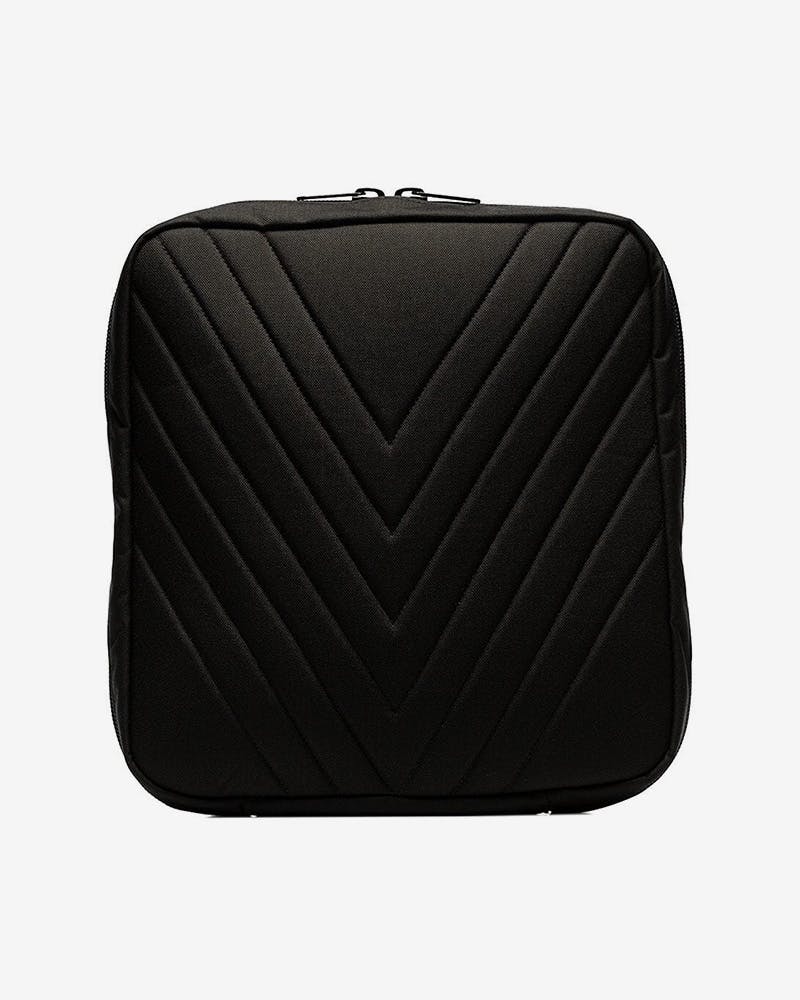 Can you explain a bit about the impact Vexed Generation had in the '90s?
Vexed was the first of our generation to design high collars, concealing hoods, articulated sleeves, ergonomic paneling, and performance fabrics for use in cities rather than mountains. It contributed to a look some referred to as "urban utility." Our hands-free record bag, the Vexed cross strap, was probably our most copied design. Everyone from massive designer brands to backstreet bag merchants ripped off the Velcro cross strap we invented.
We'd hoped to use our designs to create jobs in the UK, making original high-quality clothing that would last. These rip-offs were made in China and elsewhere, so our designs contributed to labor abuses in other parts of the world rather than contributing to the economy where we live.
What were your original influences?
Eighties casual sportswear, army surplus, and vintage outdoor wear — hunting, shooting, and fishing clothing. We loved the detailing and trying to work out the activities the detailing provided function for.
Other influences were scooters and concern for social justice. We tried to combine these influences in a way that communicated our concerns for the London street environment — the worst air quality in Europe, the introduction of draconian laws attacking the right to party and protest, and the proliferation of CCTV with no legislation governing its use.
People's privacy, freedom of movement, right to breathe clean air, and freedom to protest and party were all being attacked and those who stood up were legislated against, marginalized, and in some cases ridiculed by much of the mainstream media.
The garments were designed to provoke debate and protect the wearer from identity infringement via hoods and high collars, air pollution via masks and filters, and from uncivil civilians and police by deploying Ministry of Defence-spec ballistic nylon 6-6 and strategic padding where necessary.
Are you still working with the same design ethos and ideas you had back then? How have you and Vexed Generation changed over the last two decades?
The current Vexed design ethos has some overlap with what we talked about 20 years ago because many issues haven't gone away. In fact, many have got worse.
The issues remain but the way in which they manifest has changed, driven by technological development and fear of the other, whether in the context of terrorism or migration. For example, online privacy wasn't an issue in the '90s. Now, facial recognition combined with AI takes it to a whole new level.
When we consider the relationship between individuals and organizations, identification is about control and for most people an unnecessary intrusion. 
There is potential for the identification of individuals to be a cornerstone of commercial command and control narratives — facial recognition combined with online data to predict and manipulate behaviors, the presence of these systems overlaid in public space.
We're interested in the perspective of lawyer and writer Glenn Greenwald, who suggested "surveillance breeds conformity, whereas privacy enables us to explore boundaries, to test limits, to engage in novel and creative ways of thinking and being." It was these alternative ways of thinking that were attacked by the [British] Criminal Justice Act, which targeted those practicing alternative lifestyles or seeking to demonstrate their disagreement and dissent for draconian legislation through protest.
We are frustrated by lots of things: privacy, consumerism, freedom. Social injustice is at the center of our thoughts, but we are also mindful of the environmental impact of our species — and this industry. The fashion industry is one of the worst polluters, so what can be done? We have plans to give everyone access to our work with a much lower cost to the planet than we could manage by working in the conventional manner.
Why did you choose to relaunch Vexed Generation now? Was there a specific trigger?
There's a new generation whose lives and lifestyles are under attack, so our clothes are a reminder that the struggle has been raging for generations and continues to do so. Hopefully the designs are a reminder that we can respond creatively to the things that concern us. 

We have been tinkering with the idea of issuing new pieces for a few years, but mainly we've been designing for other brands. Then we were approached by Byronesque to reissue some pieces.
These Vexed archive pieces tell a story of a social insurgency in the '90s that is echoed and amplified today. We want to communicate via design. We want to create jobs. We want to create, maintain, and engage with communities.
We have challenged ourselves to continue to strive to manufacture our work in the UK. It was difficult to do in the '90s, with manufacturing in decline, but there seems to be a renewed vigor now and we've been fortunate in that some of the manufacturers we were working with back then are still around — and we've been able to find some great new factories to replace those that didn't make it.
This is the first stage in our bigger plan. Sixty percent of the factories we're working with are in London and the other 40 percent are elsewhere in the UK. They are all artisans. They are all supportive. They all share a sense of fairness and sustainability.
Can you talk us through the collection with Farfetch?
The pieces we have reissued with Farfetch are replicas of original designs but made to a higher quality. It has been a challenge to match fabrics and trims and to find factories that can make our designs to the standards we require. We have learned a lot about garment manufacture and finishing since we began in 1994, and, with advice from factories, we have produced a collection we're happy with.
Revisiting clothing manufacturing has given us plenty of reminders about what needs to change about the process of making clothes and has inspired us to fulfill our goal of initiating more "maker spaces" and to begin our quest for a minimal carbon footprint method of production.
Have the silhouettes changed at all? Or did you stay with the original shapes and details from the early collections?
The silhouettes have stayed true to their origins, although it was very tempting to tweak as we revisited the patterns. New ideas and concerns are always present when we meet and talk, as our new work will show.
We won't be issuing full collections, but more likely we'll design and produce two or three pieces at a time and see what the world has to say. New ways of constructing and new fabric technologies are crucial to Vexed's progression.
Shop the new Vexed Generation capsule below
In other fashion news, here's the best street style at Pitti Uomo