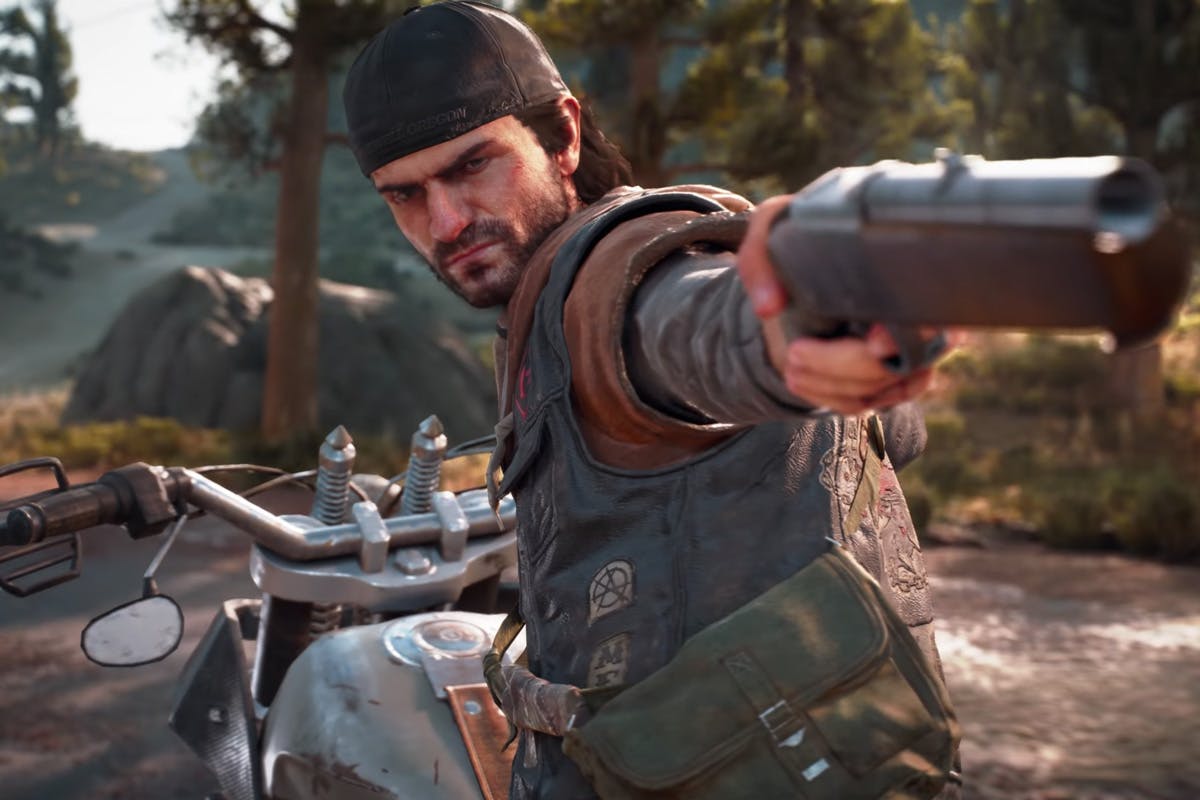 We're only four months into 2019 and we already have a few "Game of the Year" contenders. January brought us Kingdom Hearts III and the gorgeous Residents Evil 2 Remake. February gave us the Fortnite rival Apex Legends, while March delivered the looter-shooter we deserve in The Division 2. With April finally underway, the first month of the spring continues to heat up the impressive year of gaming with more notable titles to add to your library.
On April 12, Nintendo is releasing the Labo: VR Kit, the fourth set in the company's growing line of DIY products for the Switch. The kit will include a game card alongside an assortment of crafting materials used to assemble six unique Toy-Con accessories. When combined with the Switch, users will be able to experience a select number of Nintendo games in VR mode, including The Legend of Zelda: Breath of the Wild. The full Labo: VR Kit costs $80, while the starter set runs for $40.
If bone shattering fight moves are more your speed, Mortal Kombat 11 drops April 23, and it promises bloodier combos and more gruesome finishers than ever before. The game's campaign picks up right after the events of 2015's Mortal Kombat X, and see's our favorite warriors including Sub-Zero and Liu Kang facing off against past versions of themselves in a twisted time-bending story to stop the machinations of Kronika, the Keeper of Time. Mortal Kombat 11 will be available on PS4, Xbox One, PC, and Nintendo Switch.
To end the month, Sony looks to continue their hot streak of story-driven exclusives with Days Gone, an open world zombie survival game. Due out April 26, the game puts players in the hands of Deacon St. John, a bounty hunter who traverses the post-apocalyptic Pacific Northwest on foot or by motorcycle in search of a reason to live. On his journey, players will fight off hoards off creatures called Freakers (sometimes up to 500 at a time!) as well as gangs and other humans trying to survive.
Other notable games to look out for include the critically acclaimed platformer Cuphead and the trippy story-driven Hellblade: Senua's Sacrifice finally arriving on the Switch. For more games, check out the full list of April releases below.
April 2
Bomber Crew: Complete Edition (PS4, Switch)
Darksiders: Warmastered Edition (Switch)
April 5
Super Dragon Ball Heroes: World Mission (Switch, PC)
April 9
Dangerous Driving (PS4, Xbox One)
Neo Atlas 1469 (Switch)
Phoenix Wright: Ace Attorney Trilogy (PS4, Xbox One, Switch, PC)
Zanki Zero: Last Beginning (PS4, PC)
April 11
Earth Defense Force: Iron Rain (PS4)
April 12
Nintendo Labo: VR Kit (Switch)
April 15
Graveyard Keeper (PS4)
Franchise Wars (PC)
One Finger Death Punch 2 (PC)
April 16
Anno 1800 (PC)
Final Fantasy X/X-2 HD Remaster (Xbox One, Switch)
Tanks Meet Zombies (Switch)
Wasteland 2 (Switch)
World War Z (PS4, Xbox One, PC)
Ghost Giant (PS VR)
My Time at Portia (PS4, Xbox One, Switch)
April 17
Truberbrook (PS4, Xbox One, Switch)
Revenant Saga (Xbox One)
Snooker 19 (PS4, Xbox One, PC)
April 18
Cuphead (Switch)
God's Trigger (PC, PS4, Xbox One)
Katana Zero (PC, Switch)
Overcooked 2: Campfire Cook DLC (Pc, PS4, Xbox, Switch)
Hell Is Other Demons (PC, Switch)
April 19
Our World Is Ended (PS4)
April 22
Zombotron (PC)
April 23
Dragon's Dogma: Dark Arisen (Switch)
Mortal Kombat 11 (PS4, Xbox One, Switch, PC)
April 26
BoxBoy + BoxGirl (Switch)
Days Gone (PS4)
Super Meat Boy Forever (PS4, Xbox One, Switch, PC, iOS, Android)
April 30
Final Fantasy XII: The Zodiac Age (Xbox One, Switch)